World Bank Helps Bangladesh Modernize Safety Net Programs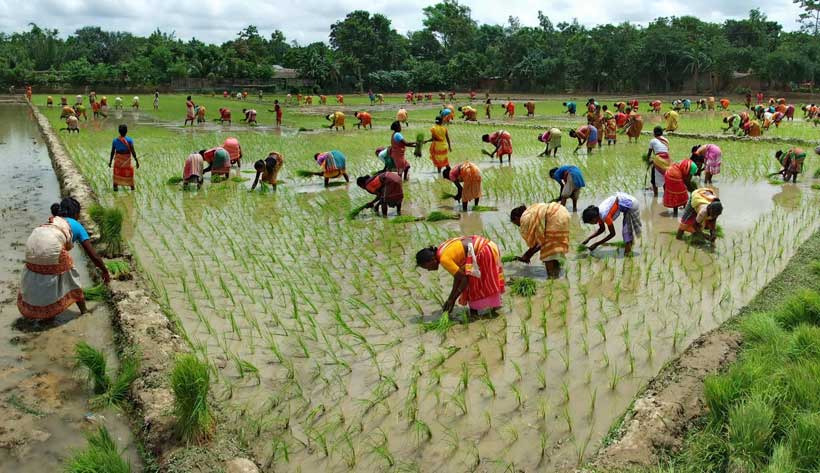 Today, the government of Bangladesh signed an agreement with the World Bank to improve the equity, efficiency and transparency of its major safety net programs.
The $245 million additional financing to the Safety Net Systems for the Poorest Project will help improve beneficiary targeting, information management, and benefit payment of the country's five large safety net programs. These are: the Employment Generation Program for the Poorest, Work for Money, Test Relief, Vulnerable Group Feeding, and Gratuitous Relief. Implemented by the Department of Disaster Management, these programs collectively reach over 9 million poor and vulnerable households.
In FY 2017, Bangladesh spent around $3.5 billion on social protection, which was about 1.4 percent of its Gross Domestic Product. To ensure effective use of public resources, the World Bank is supporting the country to build common digital platforms to better administer safety net programs.
"An integrated social protection service delivery system will help ensure equity, build resilience and create opportunities for the poorest population. At the same time, it will reduce administrative efforts, costs and errors," said Qimiao Fan, World Bank Country Director for Bangladesh, Bhutan and Nepal. "Efficient and transparent delivery of social assistance to the right households at the right time will help Bangladesh reduce poverty and boost shared prosperity."
Currently, only the Employment Generation Program for the Poorest Program is administered with a management information system. The program also pilots digital payment of benefits to the target beneficiaries. The financing will help digitization of the other safety net programs as well as scale up digital payments using various technologies.
The financing will also help the Bangladesh Bureau of Statistics (BBS) to complete the country's first universal poverty registry – the National Household Database. The database will be integrated with information systems of various ministries and agencies to use for beneficiary selection purposes. For this, BBS has already completed data collection in Barisal, Rangpur and part of Mymensingh divisions. This month, BBS will start data collection in Dhaka and Chittagong divisions.
"The government of Bangladesh is committed to strengthen its safety net management and oversight capabilities by developing an integrated social protection service delivery system, in line with recommendations of the National Social Security Strategy 2015," said Kazi Shofiqul Azam, Secretary, Economic Relations Division. "The additional financing is a critical milestone in this process."
Kazi Shofiqul Azam and Qimiao Fan signed the agreement on behalf of the government of Bangladesh and the World Bank, respectively, at the Economic Relations Division. With this additional financing, World Bank support to the project now stands at $745 million. The credit is from the International Development Association (IDA), the World Bank's concessional lending arm. The credits are interest-free and repayable in 38 years, including a 6-year grace period, and carry a service charge of 0.75 percent.
The World Bank was among the first development partners to support Bangladesh following its independence. Since then, the World Bank has committed close to $27 billion in grants and interest-free credits to the country. In recent years, Bangladesh has been the largest recipient of the World Bank's interest-free credits.
Drones to Save Lives by Providing Urban-Grade Healthcare in Rural Areas of India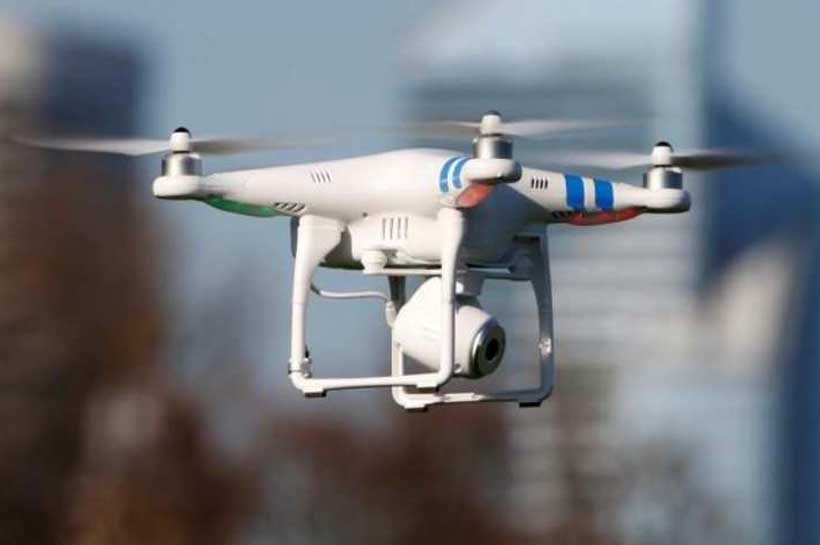 A new experimental programme has shown how drone technology can be used to bring quality healthcare to people living in the remotest areas of India.
Healthcare professionals delivered vaccines, COVID-19 testing samples and medical products to a population of over 300,000 people represented by eight district health facilities in the Vikarabad district of the southern state of Telangana. The district was chosen because it includes communities living in the dense forests of the Anantagiri hills. The trial involved over 300 drone sorties in a 45-day period.
The trial oversaw the first vaccine delivery over long range (beyond visual line of sight) in Asia. It is part of a wider programme, Medicine from the Sky, led by the World Economic Forum's Centre for the Fourth Industrial Revolution India, in partnership with the Government of Telangana, Apollo Hospital's Healthnet Global and NITI Aayog, the Indian government's federal think-tank. The programme aims to work with business, policy-makers and communities to use drone technology to extend urban-grade healthcare to India's remotest areas. Multiple stakeholders were consulted throughout, including healthcare workers, local communities, local police, district-level administrators and local air traffic control.
The findings of the trial, outlined in the report Medicine from the Sky, India: How Drones Can Make Primary Healthcare Accessible to All, offer a practical vision for delivering essential medicines to citizens who lack access to basic healthcare.
It comes after the central Indian government brought in Drone Rules 2021, a more liberalized regime for unmanned aircraft systems, which is expected to transform core sectors of the economy including logistics, agriculture, healthcare and emergency response. It also follows a drive to improve rural healthcare, with a range of programmes aimed at making it more accessible and inexpensive. The pandemic highlighted the lack of access to healthcare for rural communities due to infrastructure, supply and transport challenges.
Jyotiraditya Scindia, India's Minister for Civil Aviation, described the programme as "pathbreaking". He said: "With the recent liberalization of drone rules and the numerous government incentives for the drone sector, the stage is set for this innovative technology to flourish in India. To that end, the Medicine from the Sky initiative has demonstrated how the country can successfully make use of cutting-edge drone technology to ensure no one is left behind in terms of access to primary healthcare. We are hopeful that subsequent phases of this initiative will mainstream drones in healthcare."
As key partners in the programme, the state government of Telangana earmarked the district of Vikarabad for the trials as it serves communities in the forests of Anantagiri. KT Rama Rao, Minister for Municipal Administration and Urban Development, Industries & Commerce, and Information Technology of Telangana, said: "Telangana has been a torchbearer for the Fourth Industrial Revolution. Using drones to successfully enable a case for touching the lives of citizens in remote and inaccessible areas is a highlight that demonstrates how drones can be integrated into the healthcare ecosystem. Post Telangana, several other states have replicated the medical delivery use case."
Apollo Hospitals was a clinical partner in the trail. Sangita Reddy, joint managing director, said the organization's mission was "to enable access to quality healthcare services globally with the use of cutting-edge technology".
"We look forward to continuing working with the World Economic Forum, the Government of Telangana and other states across the country in this project, which I am sure would be the inception of a new age in enhancing the healthcare supply chain," she said.
NITI Aayog involved key decision makers in the programme to ensure high standards of compliance. "The pilot programme has demonstrated how detailed planning at the last mile, in consultation with local communities, can go a long way in ensuring that the country benefits immensely from drone technology," said Anna Roy, Senior Adviser, NITI Aayog.
Purushottam Kaushik, Head of the Centre for the Fourth Industrial Revolution India, said that India's policies on the lower skies are opening up new possibilities for innovation, business and humanitarian work. "It's critical that all citizens can benefit from this technology. This programme is enabling emergency healthcare services in remote terrain where access to services is very challenging. Drones will not only transcend difficult terrain but also pave the way for secure delivery for vaccines, medicines and all sorts of payloads," he said.
Food insecurity threatens societies: No country is immune
"When war is waged, people go hungry," Secretary-General António Guterres told the Security Council on Thursday during a debate on conflict and food security chaired by US Secretary of State Antony Blinken.
Some 60 per cent of the world's undernourished people live in areas affected by conflict he said, adding that "no country is immune".
Conflict means hunger
Last year, most of the 140 million people suffering acute hunger around the world lived in just ten countries: Afghanistan, the Democratic Republic of the Congo (DRC), Ethiopia, Haiti, Nigeria, Pakistan, South Sudan, Sudan, Syria and Yemen – eight of which are on the Council's agenda.
"Let there be no doubt: when this Council debates conflict, you debate hunger. When you make decisions about peacekeeping and political missions, you make decisions about hunger. And when you fail to reach consensus, hungry people pay a high price," Mr. Guterres spelled out.
Though pleased to announce that the Central Emergency Response Fund is releasing $30 million to meet food security needs in Niger, Mali, Chad and Burkina Faso, he said sadly: "But it is a drop in the ocean".
Emergency levels of hunger
The UN chief expressed concern over food insecurity in the Horn of Africa, which is suffering its longest drought in four decades, impacting more than 18 million people, while continuous conflict and insecurity plague the people of Ethiopia and Somalia.
Globally, 44 million people in 38 countries are at emergency levels of hunger, known as IPC 4 – just one step away from famine.
More than half a million people in Ethiopia, South Sudan, Yemen and Madagascar are already in IPC level 5: catastrophic or famine conditions.
'Frightening new dimension'
"The war in Ukraine is now adding a frightening new dimension to this picture of global hunger," said the UN chief.
Russia's invasion has meant a huge drop in food exports and triggered price increases of up to 30 per cent for staple foods, threatening people in countries across Africa and the Middle East.
Leaders of Senegal, Niger and Nigeria confirmed to Mr. Guterres that they were on the brink of devastation.
While UN humanitarian operations are gearing up to help, they too are suffering the impact of rising food prices, including in East Africa where the cost of food assistance has increased 65 per cent on average, in the past year.
Breaking 'deadly dynamic'
The top UN official outlined four actions countries can take to break "the deadly dynamic of conflict and hunger," beginning with investing in political solutions to end conflicts, prevent new ones and build sustainable peace.
"Most important of all, we need to end the war in Ukraine," he said, calling on the Council to do everything in its power "to silence the guns and promote peace, in Ukraine and everywhere".
Secondly, he underscored the importance of protecting humanitarian access and essential goods and supplies for civilians, drawing attention to the members' "critical role in demanding adherence to international humanitarian law, and pursuing accountability when it is breached".
Third, he said there needed to be "far greater coordination and leadership" to mitigate the interconnected risks of food insecurity, energy and financing, while reminding that "any meaningful solution to global food insecurity requires reintegrating Ukraine's agricultural production and the food and fertilizer production of Russia and Belarus into world markets – despite the war".
Finally, it is "more necessary than ever" for donors must fully fund humanitarian appeals with official development assistance.
"Diverting it to other priorities is not an option while the world is on the brink of mass hunger…Feeding the hungry is an investment in global peace and security," said the Secretary-General.
In a world of plenty, no one should accept "a single child, woman or man" dying from hunger, including "the members of this Council", he concluded.
'Declaration of war' on food security
The head of the World Food Programme (WFP), David Beasley, spoke extensively of "the perfect storm" driving hunger, namely conflict, climate change and the COVID pandemic.
He said the failure by Russia to open the ports in southern Ukraine to grain and other agricultural exports, would be "a declaration of war on global food security, and it will result in famine and destabilization, and mass migration around the world."
He cited destabilizing dynamics in Mali, Chad, Malawi, and Burkina Faso; riots and protests in Sri Lanka, Indonesia, Pakistan and Peru; conflicts in Ethiopia and Afghanistan; drought and famine in Africa, and a "ring of fire around the world" as an escalating number of people continue "marching to starvation".
"Food security is critical to peace and stability" globally, he underscored.
The WFP chief said 276 million people are struggling to find food, and 49 million in 43 countries are "knocking on famine's door," which results not only in death but "unmatched migration," which destabilizes societies.
And while the "perfect storm" has resulted in a rise in food prices in 2022, he said that food availability would be the big concern in 2023.
Mr. Beasley stressed the importance of increasing production, opening Ukraine's ports and emptying its silos to stabilize markets and address the global food crisis.
"Act with urgency today," he told the Council.
Reversing prosperity
The Food and Agriculture Organization's (FAO) Director-General, Qu Dongyu, discussed the importance of people, peace, prosperity and the planet.
"Worldwide, prosperity is being reversed," he said. "There is less food security, health security and income" while inequality becomes greater.
He pointed to a "spike in acute hunger globally," with 2022 threatening even further deterioration.
While FAO has strengthened agri-food systems to save lives and protect livelihoods for the most vulnerable, "more needs to be done together," according to its top official, who called conflict "the single greatest driver of hunger".
Protect thy neighbour
Meanwhile, the Ukraine war is impacting the world with "historically high" food and energy prices, according to Mr. Qu – "putting the global harvest at risk".
He reminded that we "are neighbours on this small planet village. What happens to one affects us all" and flagged the need to prevent accelerated acute food insecurity in the coming months and years.
"We must protect people, agriculture food system and economics against future shock…increase sustainable productivity, [and] strengthen the capacity to deliver relevant services," said Mr. Qu.
'Play our part'
Nobody needs to go hungry "if we all play our part", he added, describing investing in agri-food systems as "more relevant than ever".
Ending his remarks with a poem in Chinese, the FAO chief said:
"The mountain is high. People depend on food to survive. We need to stay united, working cohesively to serve millions of people around the world".
How functional medicine can transform your life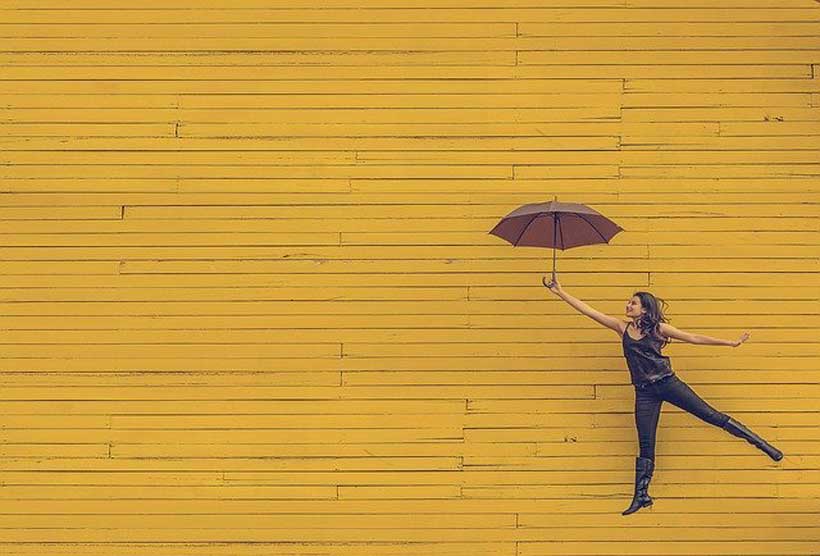 With an increased focus on functional medicine and lifestyle changes to prevent diseases, the market for global functional medicine is estimated at around $100 billion. It is indeed possible to change your body's health simply by making the best decisions related to food, mental health, sleep, physical activity and hydration.
Functional food
The production and consumption of functional foods are on the rise where food producers are adding collagen to products to make skin younger looking or adding protein for gym goers. Some international food brands have gone as far as increasing the Vitamin C, Omega – 3 and Vitamin B content in their food to increase energy, heart function, immune system effectiveness and productivity while reducing tiredness and fatigue to help people cope with demands of daily life. However, the best kinds of functional food focus on natural formats of food production and cause lower hormonal imbalances.
As showcased in a popular Netflix documentary, 'What The Health' – eating vegan food and switching lifestyles helped a US based woman to get rid of cancer. According to a report by WHO, many meats like bacon and sausage are carcinogenic to humans. Hence, the best format of eating is vegan. The documentary also showcased a woman on 14 medicinal tablets per day for diabetes curing her disease within a month simply by switching dietary habits to vegan. Perhaps preventing disease is not as difficult as people imagine. However, finding the right sources of information are getting harder as the internet presents conflicting opinions with similar ferocity.
Mental Health
The importance of mental health in preventing disease cannot be stressed enough. As the bestseller 'The Body Keeps The Score' by Bussel Van Der Kolk explains, trauma and stress can transform into physical symptoms. Sometimes trauma can translate to chronic neck pain, fatigue, asthma, digestive problems and constant muscle tension. Though these issues might not have an underlying physical cause and cannot be explained using MRI scans, they continue to persist in the body because of trauma.
Most often, talking about issues helps heal trauma and depression. Most people can only talk about issues with close loved ones. Research has proven that living with the community and building a healthy support system can actually prolong life. There are many start-ups in Silicon Valley using health-care technology to work on life extension, for instance – Cellularity, Altos Labs, Human Longevity and Samumed. However, few of these are working in an external environment. Research also shows people living with a close community have 50% lower odds of dying. Happiness directly affects longevity. Maybe the secret lies in going back to traditional formats of living which explain the increasing popularity of alternative living communities like Auroville in India, where there is no concept of money.
Exercise as functional medicine
According to research published by the Institute for Functional Medicine, sedentary activity can increase risk of cardiovascular disease. Health experts also say that engaging in physical activity can raise dopamine levels thereby causing an increase in overall mental health wellness. Exercising everyday can be revolutionary. Statistically, working out for 150 minutes per week can reduce the risk of diabetes by 58%. The benefits of working out are more real than most people realize. Moreover, due to time consuming demanding work lifestyles, most people are unable to take out the most basic time for working out.
Sleep cycle
According to bestseller, 'Why We Sleep' by Matthew Walker, sleep pressure can cause a buildup of adenosine in the brain affecting sleepiness. Caffeine can affect this sleepiness and thereby make people feel more tired when they wake up in the morning. While many modern monks including Robin Sharma suggest that sleeping for four hours might be enough, ancient tribes where electricity is still not prominent sleep for seven to eight hours per day followed by a short nap in the afternoon. Evolutionarily, our body is prepared to sleep around eight hours a day. Sleeping sharpens memory and reduces the risk of Alzheimer's disease. It is crucial to sleep well at night for a sustainable life, even in old age.
Hydration
Water is a big factor in reducing aging. Most people today have hydration apps on their phones to remind them to drink water. Drinking water can help reduce the amount of toxins in the body and can lower the risk of immune system disease. Some ailments like kidney stones are caused specifically because of not drinking sufficient water.
Conclusion
In the age where most people are learning to believe in science and medicine, it is common to feel like our health is not in our own control. Research shows that using functional medicine, our health is within our control and most diseases including cancer can be prevented. Since people imbibe habits like eating, drinking water, sleeping, exercising and focusing on mental wellbeing mostly by observing their parents, by the time children grow up these habits become subconscious. The first step is to break free from old patterns, put them into question and formulate healthier habits. Causing a lifestyle shift might be hard but preventing disease is easy.