Wanted Dead or Alive: The Frustrating, Failing Hunt for ISIS Leader Baghdadi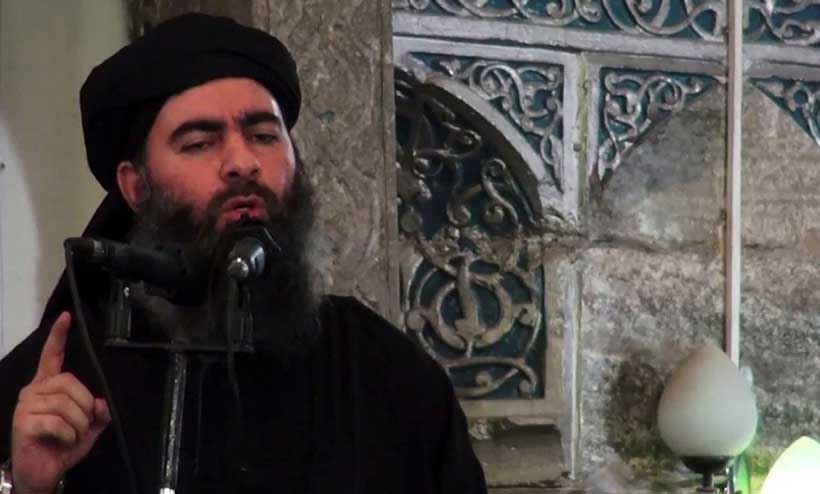 Authors: Anne Speckhard, Ph.D. & Ardian Shajkovci, Ph.D. 
Last month Iraqi Prime Minister Haider al Abadi declared the territorial defeat of ISIS in Iraq. Yet a pressing question remains—where is Abu Bakr al Baghdadi, the head of the terrorist group that took over a third of Iraq's territory in 2014 to establish the so-called caliphate, which terrorized millions in the region, horrified people all over the world, and inspired gruesome attacks in Europe and the United States?
Despite a $25 million U.S. State Department bounty on his head, al Baghdadi has managed to evade capture and death repeatedly. This, even with the fury of the U.S., Russian, Syrian, and Iraqi militaries focused on killing him.
While we were in Baghdad as researchers from the International Center for the Study of Violent Extremism (ICSVE) last month interviewing cadres from the so-called Islamic State who, unlike their leader, were caught and brought to justice, an Iraqi prison interrogator asked, "With all of your country's military might why is it that the U.S. can't find al Baghdadi?"
It's a good question.
Intelligence is best informed from on-the-ground sources, which, in the case of ISIS, the Americans lack. Western intelligence services have found it nearly impossible to insert spies into the terrorist organization. Jordanian sources claimed to us to have done so, and in Jordan's case there is also a corroborating news story of an agent who had infiltrated and served as a commander in ISIS being airlifted out before the coalition's final assault on the ISIS capital Raqqa.
Several Kosovar government officials also have told ICSVE researchers about their attempts to infiltrate the organization, but admit they failed. One of them was discovered and killed. And while the Israeli Mossad and Russia may have succeeded (that is certainly what they would like us to believe), it's not clear that the intelligence received from any of these actors is, or was, coming out of the organization in real time.
Clearly no government or intelligence service has enough information to kill al Baghdadi.
During interviews with 66 ISIS defectors, returnees and prisoners to date, ICSVE researchers have learned that all cadres are highly controlled. Mobile phones are often taken from them. Those allowed to keep them often have their messages checked. Surveillance of communications is extremely tight. The fate of anyone accused of betraying ISIS is likely to be beheading. In our interviews we often heard of Russians, especially, decapitated after having been accused as spies—claims often made only out of suspicion and with little to no evidence backing them up.
The ISIS Emni (also written Amn or Amni, the intelligence arm of ISIS) was constantly on the alert for enemies within its own ranks, overseeing any external communications and carefully vetting those who joined. Recruits who appeared in Syria and Iraq without personal references spent time under Emni investigation, and often were sent directly to the front lines. The thinking was that if they took up arms, fought valiantly on behalf of the group and managed to survive, they were allowed in. If they died, "martyrdom" was their fate, and if they were true believers, they went to Paradise. Otherwise, to Hell.
Keep in mind as well, that ISIS is not just an agglomeration of fanatical volunteers, as it is sometimes portrayed. Its core structure was formed by a group of highly trained Iraqi former military and intelligence officers from Saddam Hussein's government who were angry when they were dismissed and sent home following the U.S.-led invasion of Iraq. Ultimately they allied with the short-lived but utterly savage group of jihadists that formed around the Jordanian firebrand Abu Musab al Zarqawi, who had won grudging recognition from Osama bin Laden as the leader of what became known as al Qaeda in Iraq.
The search for Zarqawi from 2003 until the Americans killed him in 2006 gives a glimpse of what's going on now in the hunt for al Baghdadi.
Nada Bakos was one of the U.S. Central Intelligence Agency's "targeting officers" on Zarqawi's trail. Now no longer with the CIA, she explained in a recent interview with the History Channel for a series about the ultimate demise of Adolf Hitler, "a targeting officer is a person who is analyzing information for the purposes of making it actionable—whether it's working with the military or something the Agency itself could do."
One sifts through "mountains and mountains" of information, said Bakos. "Everybody leaves a trace. … Everybody leaves some kind of footprint and some kind of pattern that you can find. Every human being is driven to seek out certain things: food, water, shelter, connection with other people. There are very basic instincts that drive a person to exist. And those leave a pattern."
One also looks for weaknesses, and characteristics that set the prey apart: "Vulnerabilities of people on the run would include if they had a medical issue—understanding what that medical issue is and what they needed to treat that—family members, close friends, if they were interested in a particular area of the world, what they'd considered home," said Bakos. "You're trying to paint a picture of where someone might end up going—and what their strategy was and what their intent was."
Zarqawi was "an evil maniac," Bakos said. Indeed, more than a dozen years ago, he was drawing world attention to himself by beheading hostages, setting a gruesome precedent embraced enthusiastically by his ideological heirs. As he was pursued, "It was really all about trying to figure out where within the network would he feel safest," said Bakos. "Where does he want to communicate from? How does he want to live and exist in day-to-day life? We knew he had family members who are around him once in a while. Trying to envision what it was that drove him to exist in the way he wanted to. What did he want his life to look like?"
Eventually the Special Operations task force pursuing Zarqawi learned that an imam and learned Islamic scholar he considered his spiritual advisor would be meeting him at a house outside the Iraqi city of Baquba in June 2006. Drones followed the imam's car, and when the cleric entered the building, an American F16 flattened it with two 500-pound bombs.
But, Bakos notes something else we might want to remember as we look at the hunt for Baghdadi. Zarqawi's organization "was literally a network of nodes and power centers," and not very hierarchical, according to Bakos. Which meant that even after his death and even after what appeared to be a near-complete defeat in Iraq, the group was able to scatter, regroup, and reorganize in Syria, eventually re-emerging as the so-called Islamic State under the leadership, whether real or titular, of Abu Bakr al Baghdadi.
WE NOTICED THAT in our interviews very few of the former ISIS cadres we've spoken with, even those serving in the high ranks of ISIS, report having seen al Baghdadi in person. Since his infamous 2014 video recording from a mosque in Mosul where he declared the establishment of the ISIS "caliphate," al Baghdadi has lived a reclusive life, only occasionally posting statements online. Despite being the leader of one of the most virulent terrorist organizations to date, the intelligence officers surrounding him have kept his location and movements a closely guarded secret.
That ISIS learned from its predecessor and sister terrorist organizations how to protect its leader should not be a surprise. Those from the intelligence world of Saddam Hussein knew what to do to avoid repetition of the attempted and actual executions of Chechen terrorist leaders Basayev and al Khattab by the Russians, and Abu Musab al Zarqawi and Osama bin Laden by the United States, respectively. From the first moments of the formation of the ISIS caliphate the ISIS intelligence operatives took steps to minimize the possibility that al Baghdadi would meet the same fate and the organization would be prematurely decapitated.
So, finding al Baghdadi is not as simple as relying on the technical prowess of the American military, as our Iraqi interrogator believed. The highly precise and round-the-clock satellite surveillance that the United States employs and the sophisticated drones that can zoom in to search the ground in the greatest detail do very little to inform when the likes of al Baghdadi can scurry through the labyrinth of tunnels in Mosul and elsewhere that were built by ISIS. And when those tunnels are no longer available to him, al Baghdadi has the additional advantage of transforming his appearance, perhaps even disguising himself as an Arab woman hiding under a niqab to evade surveillance, as other ISIS cadres have attempted to do. While the U.S. troops and the U.S. supported Kurdish forces scour telephone intercepts, al Baghdadi almost certainly learned, as Osama bin Laden did, that he could only communicate with relative safety via couriers.
FOLLOWING THE 2003 U.S.-LED invasion of Iraq, Saddam Hussein was found hiding in a hole in the ground. This was not the result of the $25 million bounty that also was put on his head. It took the Americans many months to catch Saddam after mounting a massive hunt for him. The capture was finally accomplished by pulling in his former bodyguards who, under interrogation, gave bits and pieces that finally led to the discovery of Saddam's whereabouts. At the time of his capture, Saddam may also have lacked the kind of devoted network that al Baghdadi can still rely on, with as many as 20,000 ISIS cadres that have melted back into society, according to Iraqi officials. It's also apparent that the ISIS Emni knows how to spirit its members across international borders.
Like the proverbial cat with nine lives, al Baghdadi has been reported killed, yet resurfaced multiple times‍.
Army Lt. Gen. Stephen Townsend, chief of the U.S.-led coalition battling ISIS in Iraq and Syria told a conference call with journalists at the end of August, as he was about to rotate out of his assignment, that he thought al Baghdadi was still at large, but the question of where was left vague, to say the least.
"I don't have a clue. He could be anywhere in the world for all I know," said Townsend.
"Here's what I think. I think he's somewhere in Iraq and Syria. I think he's probably somewhere in the Middle Euphrates River Valley."
This is an area, often referred to by the acronym MERV, that runs about 250 kilometers from around Deir ez-Zour in Syria to Rawah in Iraq. "That's where they believe their last sanctuary is," said Townsend. "So I think he's probably somewhere down there."
But Townsend noted that fighting in MERV would not be like the siege of a city or a neighborhood. "You can't really just contain the whole Euphrates River valley and starve them out. It's too big. It's too complex," he said. And there is the added complication that rival forces—the Russians and the Syrian army of Bashar Assad with its allied Iran-backed militias—have converged on the area at the same time as the U.S.-led coalition and its allies, which have approached from the opposite side of the river. Obviously, time that might be spent hunting for al Baghdadi is spent avoiding clashes between the forces converging to kill or capture him.
"We're looking for him every day," said Townsend. "When we find him, I think we'll just try to kill him first. It's probably not worth all the trouble to try and capture him."
That was more than four months ago, and the fighting, and the hunting, continues—along with the deconfliction issues. "We're piling up a lot of airplanes in a very small piece of sky," a senior U.S. Air Force officer in the operation told The New York Times at the end of December. Two senior figures, Abu Faysal and his deputy Abu Qudamah al Iraqi, were taken out by an airstrike on Dec. 1.
According to Daily Beast contributor Wladimir van Wilgenburg, who has followed the Syrian combat closely on the ground, "There are some remaining pockets of ISIS militants along the east bank of the Euphrates River [in Syria] and in the desert along the border with Iraq. Earlier this week 70 ISIS fighters and their families reportedly handed themselves over to the U.S. backed Syrian Democratic Forces. So it's possible Abu Bakr al Baghdadi is either in those pockets or in the desert. Most likely in the desert."
Several Iraqi security officials that we spoke to last month said they strongly believe al Baghdadi is still around. Kurdish intelligence chief Lahur Talabany figured "99 percent he is alive." Talabany cited the history of ISIS and its roots as al Qaeda in Iraq, which dispersed like bees when the hive was destroyed, then came back together in a swarm.
The man is wanted "dead or alive" but nobody seems to be sure which he is just now, which probably is just they way he'd like it.
"ABU BAKR AL BAGHDADI" is a kunya, a pseudonym similar to names many ISIS members give themselves indicating where they come from. In his case it means the father of Bakr, from Baghdad. In fact he was born in Samarra, north of Baghdad, in 1971, and his real name is Awwad Ibrahim Ali al Badri al Samarrai.
As head of the so-called Islamic State, Baghdadi sought to legitimize his claim as "caliph" with claims that his family ancestry traces back to the Prophet Muhammad, and because he had post-graduate training in Islamic studies.
But in operational terms a more important figure may have been Abu Muhammad al Adnani, often described as al Baghdadi's right-hand man and the voice of the organization. He was the powerful head of the ISIS Emni who served as the "emir" of the Syrian territories and director of overseas operations, including horrific attacks in Europe. Unlike Baghdadi, Adnani was known for his battlefield strategy, prolific propaganda, and international plotting. He was killed by a coalition airstrike in 2016.
In the Zarqawi days, al Baghdadi was reported to have fallen out with Zarqawi, condemning his brutal bombings of Shiites. Yet when al Baghdadi came to head ISIS—and broke with al Qaeda's core leadership—his terror organization became the most brutal seen to date, continuing the indiscriminate slaughter of Shia Muslims. And what is known of al Baghdadi's personal heartlessness is no different than that of Zarqawi.
American hostage Kayla Mueller was held for a time with a half-dozen Yazidi girls as sex slaves for al Baghdadi in the home of Abu Sayyaf, a Tunisian working as the ISIS oil and gas emir. Hostages held with Mueller, reported that she frequently was called for by al Baghdadi who raped her mercilessly. She was killed in 2014.
Al Baghdadi harbored a deep hatred for the U.S. after his capture by the Americans in 2004 and the 10 months he spent in Camp Bucca and Abu Ghraib. Some credit his time in the U.S.-run prison as connecting him to other jihadis, although his ties to Zarqawi mean he was already well connected, and others wonder what effect the abuses in Abu Ghraib had on shaping his own subsequent actions.
In 2013, al Baghdadi released an audio statement in which he announced that AQI and Jabhat al-Nusra terror groups were merging under the name "Islamic State of Iraq and Al-Sham" and later as the Islamic State. In 2014 he declared the ISIS Caliphate from Mosul and himself the Caliph—his only video performance to date. His latest public missive in September 2017, following an 11-month silence, was an audio recording urging his forces to resist the American supported Iraqi incursion into Mosul and to mount attacks worldwide. American forces judged it as authentic and current.
Iraqi Sunnis in Baghdad told us that he still sends messages to his followers, although they are likely relying on rumors. American intelligence sources have told CNN that they have failed to intercept any ISIS communications confirming his death and that given his stature in the organization, the U.S. expects to see significant chatter discussing his demise should he be killed.
In December 2017 an Iraqi Ministry of Intelligence officials told us, "Iraqis may turn up the heat on trying to catch him in the next three months, as it will be good propaganda for the Prime Minister to do so while facing his bid for reelection." That said, another MOI officer shrugged off questions about the hunt for al Baghdadi, asking in return, "Does it matter anymore? ISIS is defeated."
It does.
In Iraq, officials estimate from 6,000 to 20,000 ISIS cadres have melted back into the landscape, which means the group may still harbor the capabilities and manpower to carry out guerrilla warfare with smaller scale suicide attacks and bombings, particularly if there is a leader to order it. But at this point, even without their leaders, ISIS and al Qaeda have spawned a social movement of small actors who attack on their own.
Likewise, for all that ISIS has lost—the territory that it once claimed as the caliphate, the oil fields from which it derived the wealth and revenues to enable it to finance weapons supplies and salaries for its fighters, its ability to enslave and sell captured women, its clandestine theft and sale of antiquities and other valuables, and its ability to impose taxes on those who lived under it—the ISIS dream still remains.
Even ISIS defectors and prisoners, while expressing their disillusionment with the group and its tactics, often show evidence of remaining loyalty to the ISIS dream they were sold. The Islamic State's offer to young men and women the world over who are frustrated with injustices, political inequalities, and lack of opportunities still remains. The ISIS promise to join in building a new form of governance that they falsely claim will uphold Islamic ideals, be inclusive and offer justice and opportunities to all Muslims is a heady one. This utopian dream of the true Islamic Caliphate peddled throughout the world by ISIS has not been destroyed.
The fact that al Baghdadi is at large may make it seem to those true believes even more possible to resurrect the defeated empire.
As Gen. Townsend put it last August, "In 2014, the world watched in horror as ISIS seized more than 100,000 square kilometers of Syria and Iraq and brought more than 7 million people under its barbaric control. ISIS was something the world had rarely seen before. ISIS is the most evil entity I have encountered in my lifetime."
Not only must we break the ISIS brand totally, discrediting entirely the dream they have sold as possible to achieve through violence and brutality, we must also do all we can to continue the hunt for the 25 Million Dollar Man, so that, one way or another, those who supported him and those he victimized can see he has been made to pay for all the crimes against humanity carried out under his leadership.
—with additional reporting by Christopher Dickey
Reference for this Article: Speckhard, Anne & Shajkovci, Ardian (1-6-2018) Wanted Dead or Alive: The Frustrating, Failing Hunt for ISIS Leader Baghdadi, Daily Beast 
Religious radicalism as a trend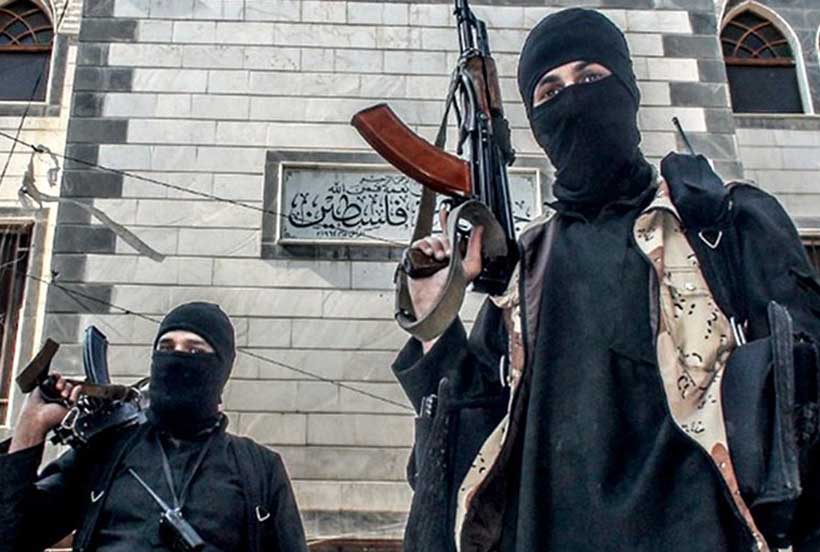 IN RECENT YEARS, much has been said about radicalism and its varied offshoots. True, the number of terrorist acts climbs up, the popularity of extreme right political forces grows, and the wave of left radical and anti-globalist movements, migration crises and international tension is rising. This is how everyday realities look in many countries of the world.
France is one of the European countries in which radical trends are only too obvious. At the 2017 presidential election, Marine Le Pen and Jean-Luc Mélenchon, two radical politicians who represented anti-establishment political movements, reaped 41% and 51% respectively of the votes cast by young voters aged between 18 and 24. On the whole, the Fifth Republic is getting accustomed to violence against the law and order structures, destruction of material assets during rallies, protest acts that keep lyceums and universities blocked for a long time, and rejection of republican values that looked unshakable not long ago. Today, when fifty years separate us from the May 1968 events, we can talk about "banalization of protests" not only among the groups on the margins of society but also among its law-abiding part.
Late in 2015, after a series of terrorist acts in France a group of scientists, mostly sociologists of the French National Center for Scientific Research (CNRS) and the Paris Institute of Political Studies (Sciences Po) launched a large-scale research project to identify the factors responsible for the spread of radical ideas among the younger generation. In April 2018, the results were published in a monograph The Temptation of Radicalism  one of the hits on the French book market.
The project is a unique one: for the first time, academic science turned its attention to the younger generation rather than to terrorist acts and those who commit them; it has become interested in the process of radicalization and the factors that plant the ideas of radicalism in the minds of high school students.
A vast, and most interesting, part of the book that deals with religious radicalism, one of the main objects of attention of the public and the media, offers two important conclusions that devalue the old and generally accepted opinions.
Sociologists have detected two component parts or two stages in religious radicalism: the "ideological" as devotion to the fundamentalist religious trends and "practical," the adepts of which are more than just religious fanatics – they justify violence for religious reasons.
The authors of the book under review who obviously prefer the term "religious absolutism" to "religious fundamentalism" have repeatedly pointed out that it is present in all world religions; the poll, however, revealed that religious absolutism was more typical of Muslim high school students.
Religion, or to be more exact, extreme Islamist trends combined with the male gender is the main factor of religious radicalization of the French youth.
This sociological study has demonstrated that the French national and confessional politics that for many years relied on the thesis that radicalization among the younger generation was caused by social and economic factors should be revised. This book made a great contribution to the broad and far from simple discussion of the place and role of Islam in French society, into which not only extreme right political movement are involved. In his speech of May 22, 2018, President of France "poured cold water" on the plan to shake up the banlieues devised by Jean-Louis Borloo. The president pointed out that more money poured into sensitive zones would not solve the main problem of radicalization.
first published in our partner International Affairs
Several armed gunmen martyred and wounded several of their compatriots during an armed attack during an armed parade in Ahwaz on Saturday, September 31, at the same time as a parade of armed forces throughout the country.
Yesterday, at the same time as the national parade on September 31st, four armed elements arrested the demonstrators at the parade of armed forces in the city of Ahwaz, where 25 civilians were martyred and 60 others were wounded in this terrorist act.
Many officials and statesmen from different countries, including Russia, Iraq, Pakistan, Turkey and Syria, conveyed sympathy to the Iranian people in condemning this move, but on the other hand, some of the countries and their affiliated media, including Saudi Arabia's al-Arabiya, while dodging terrorists, read the incident and reduced its level to an armed attack, tacitly supporting the terrorist elements of the attack.
While in the early hours of the Ya'qub al-HarTestari spokesman for the terrorist group, "Al-Ahwazia", in charge of the terrorist attack, he was in charge of this terrorist act, but with the passing of hours, the so-called "depths" media group, affiliated with the Takfiri terrorist group In a message posted on its channel, ISIS claimed responsibility for the Ahwaz terrorist attack.
In the back of the scene, some countries, including the United States and Saudi Arabia, are potentially willing to do so. John Bolton, the American senator and Turkish al-Faisal, have been present at most of the Islamic Revolutionary Guards and other opposition groups in the Islamic Republic and have asked them to carry out armed and terrorist acts against Iran. This shows that they are the first number accused, and these returns to their previous will.
Regarding exactly which of the two terrorist groups are responsible for this, it is time to wait for time to identify the hidden dimensions of the incident and also to carry out investigations by security officials, but what is now more rational seems to be to carry out the attack by ISIL terrorists. . The al-Ahwazia terrorist group, an isolated group that claims to support the Arab people, cannot operate at all, while, contrary to it, ISIL elements have such a potential capability.
On the other hand, given the threats of the past few months, the crown prince of Saudi Arabia, Mohamed bin Salman, to throw chaos into Iran, although this ridiculous threat is empty and virtually out of Riyadh's power, the al-Ahwazi terrorist group can be one of Saudi tools for To reach the goals of the saboteurs, but the point is that, firstly, in the province of Khuzestan from the past, different ethnic groups have lived together in peace and there is no social base for the destructive activities of the Al-hawazee group in this region.
The second point is that Khuzestan is a completely Shi'ite Provincial with a religious people and is fully loyal to the Islamic Republic. The injured war in the imposed war was one of the first three provinces that provided many martyrs for the revolution and preservation of the Islamic homeland. Therefore, as stated, there are no social grounds for the activities of al-Ahwazia terrorists in the area, and the action seems to have been taken by ISIL's terrorist elements that have been trained abroad for specific purposes to Iran.
Another issue to be addressed is that the terrorist attack took place on September 31st, coinciding with the start of the imposed war on Saddam Hussein against our country, which the nationwide arsenal of our nationwide parade on this day turned into a scene of the country's broader military power. Becomes, whether this is done on this day means that they wanted to undermine the Iranian power by questioning.
This means that increasing Iran's military and missile capabilities is precisely the goal that the global arrogance, at the head of the United States, is upset and is in the process of its annihilation. Over the past few years, the United States has repeatedly expressed dissatisfaction with the increasing military and missile capabilities of our country, for various reasons, while the terrorist attack has been taking place in the direction of global arrogance, and for this reason After the attack, our countrymen rightly pointed out the tip of the finger and the finger to the United States and the Zionist regime and their regional implications.
The officials in our country, who have been witnesses to the events of the past, are aware that the enemies who launched economic warfare against us are bound to pursue and not be ignorant of the political and security war against our country. Finally, the Islamic Republic, which has so far not been silent on any moves that threatened its people's security, will certainly not silence this action and will punish the agents and supporters behind it.
ISIL continues to pose a 'serious challenge' worldwide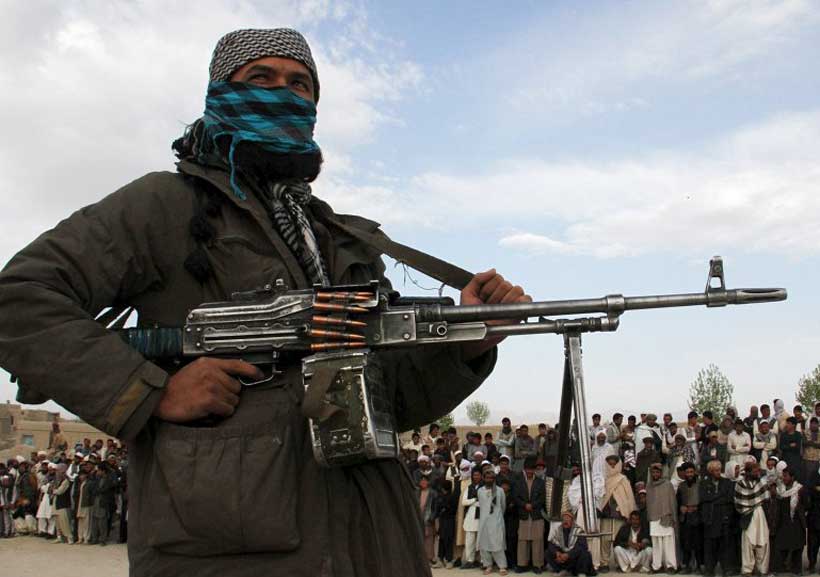 Despite serious military setbacks, the Islamic State of Iraq and the Levant (ISIL/Da'esh) may still have around 20,000 fighters and is continuing its dangerous transformation into a covert global network, while focusing on the activities of its regional offshoots, the United Nations Security Council was told.
These were among the key findings in a new United Nations report into the threats posed by ISIL presented to the UN Security Council on Thursday by senior UN counter-terrorism officials
The report also detailed how UN Member States and the UN system are continuing to strengthen, refine and promote the effective use of tools and measures to address the evolving transnational threat posed by the terrorist group and its affiliates
Briefing the Council, Vladimir Voronkov, Under-Secretary-General of the UN Office of Counter-Terrorism, said that despite being militarily defeated in Iraq and in headlong retreat in Syria, Islamic State of Iraq and the Levant, otherwise known as ISIL, remains a serious and significant concern.
Mr. Voronkov was joined by Michèle Coninsx, Executive Director of the UN Counter-Terrorism Committee Executive Directorate (CTED). The two senior officials broke the report down into three main areas, assuring the Council members that: "The global fight against ISIL and its affiliates continues."
Firstly, Mr. Voronkov said that despite a major loss of territory, there are still around 20,000 ISIL members in both Iraq and Syria, and a core of fighters is expected to survive, thanks to ongoing conflict and instability. A significant number of ISIL-affiliated militants also exist in Afghanistan, South-East Asia, West Africa and Libya, and to a lesser extent in Sinai, Yemen, Somalia and the Sahel.
ISIL continues to exert a presence and influence across a wide spectrum of countries and regions: Indonesia was hit by a series of deadly suicide bombings in May, whilst in Europe, there is concern over commercially encrypted messages and radicalization in prisons.
The terror group is even attempting to expand its presence in Afghanistan: Mr. Voronkov revealed that during his mission to Kabul, the Afghan capital, on August 14 and 15, President Ashraf Ghani proposed a high-level conference in Kabul next year, with the support of partners, to develop a regional counter-terrorism strategy with a focus on Afghanistan.
Secondly, whilst the flow of foreign ISIL fighters returning home is slower than feared, the dangers posed by bomb-making expertise gained in conflict zones (such as the preparation of improvised explosive devices and weaponized drones) is a major cause for concern.
Former fighters back in their home countries have the potential to radicalize others, whether in the prison system or wider society, and Member States continue to experience difficulties in assessing the risks they pose, and must develop tailored strategies for their returning and relocation.
And third, the evolution of ISIL (from a proto-State structure into a covert network) has driven the group's finances underground, making them much harder to detect: it still has the capacity to channel funds across borders, often via intermediate countries, to their final destination.
Referring to the report, Mr. Voronkov noted that Member States and the international community must renew their efforts to counter the evolving, global threat from ISIL.
Within the UN, several entities are working closely together to counter the group, addressing such critical areas as financing of terrorism, international judicial cooperation, prosecution, rehabilitation and reintegration.
Ms. Coninsx added that the UN is supporting Member States with the most up-to-date technologies to secure their borders, providing guidance for the effective use of these technologies in full compliance with international human rights law.
"We also continue to forge new and innovative partnerships with the private sector, including in particular in the area of information and communications technologies," she said, stressing that such engagement is essential, for example, with respect to gathering digital evidence in terrorism cases.