What Does 2018 Have in Store for the Kremlin?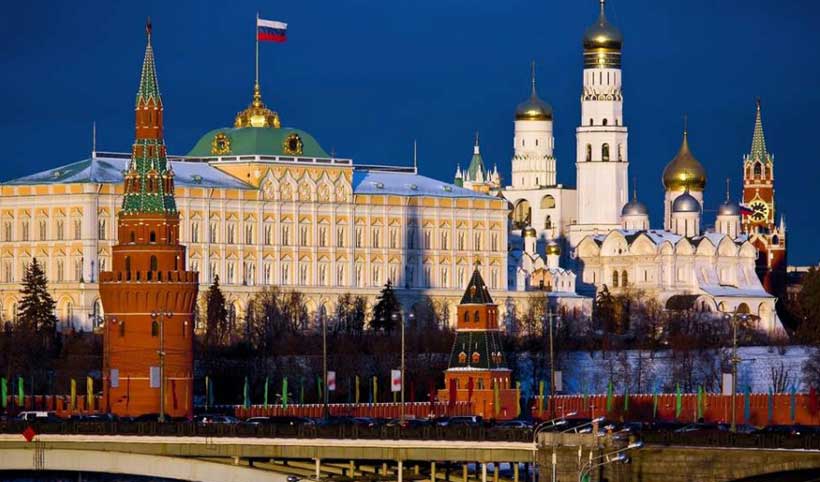 How does the world in 2018 look from the Kremlin? Judging from statements and interviews of Russian leaders, the world is not a very cool place these days. The international environment is more adversarial than cooperative; security challenges dominate over development opportunities; national survival rather than economic prosperity is the name of the game in global politics. The Kremlin's perspective implies that the international system has entered an arguably long period of instability, increased volatilities, multiple regional crises and, more generally, a steep decline of the global and regional governance.
In my view, it would be wrong to dismiss this vision of the world as completely hypocritical or entirely self-serving; it reflects very real concerns and fears of the Russian leadership. Let me try to summarize the most often referred to manifestations of the 2018 international ill-beings, perceived roots of the problems and Kremlin's suggestions on how to deal with multifaceted crises in 2018 and beyond.
Manifestations:
The state crisis in the MENA region, in sub-Saharan Africa, in parts of the former Soviet Union. States are losing their sovereignty; they cannot provide law, order or basis social services to populations on their territories, turning into failed or semi-failed states. Failed states became hotbeds of conflicts that last for years and even decades with no solutions in sight.
The growing unpredictability and volatility of global and regional economic and financial markets creates new risks; states, societies and individuals can no longer control their economic destinies or even to influence them in a significant way. We observe economic and social polarization among states and within them; polarization increases populism, radicalism and extremism of various kinds.
The rise of non-state actors challenges state sovereignty and questions the fundamentals of the modern international system. Irresponsible non-state players (from international terrorism and religious fundamentalism to transnational crime and multinational corporations) are accountable to nobody and often have goals and aspirations incompatible with international peace, stability and prosperity. Any attempts to manipulate these players are counterproductive and dangerous.
Uncontrolled and potentially disastrous environmental and climate changes, mounting challenges to biodiversity, environmental stability and resource sufficiency constitute another dimension to the crisis. We observe gross inequalities in resource distribution around the world, the looming resource crunch (food, energy, fresh water, etc.).
The explosion of regional, continental and global migrations increasingly affect the world, which is completely unprepared to confront this challenge. It leads to an unavoidable economic, political, security, social and cultural implications of the coming migration crisis with most countries ill equipped to handle these implications.
Another manifestation of the crisis is the ongoing decline of many international institutions — global and regional, security and economic alike; the growing inability of the UN based system to find effective solutions to mounting problems. In many cases, we witness a shift from legitimate institutions to illegitimate or semi-legitimate ad hoc coalitions.
Roots:
The liberal economic and political paradigms have depleted their potential; they can no longer provide a stable economic growth, a fair distribution of wealth and an acceptable political inclusiveness. Spontaneous market forces and open political competition demonstrate their limitations.
The Western triumphalism after the end of the Cold War led to an institutional overstretch and to ungrounded hopes for the West-centered world. The Western (both American and European) arrogance led to many crises that could otherwise have been avoided or at least mitigated.
The selective use of international law, double standards in international relations, a lot of hypocrisy and double-speak contributed to the erosion of some of the fundamental norms of international public law. These factors produced diverging and even opposite narratives, contributed to more cynicism, opportunism and transnationalism in foreign policies.
The rapid and chaotic process of globalization produced many negative side effects including a rapid decline of traditional values, a global revolution of expectations along with social and cultural polarization, growing vulnerability of an individual to extremism and political radicalism.
The ongoing technological revolution created a whole spectrum of new opportunities for disruptive and subversive non-state actors — including new means of communications, new types of weapons, and new mechanisms of political mobilization. However, states turned out to be unprepared to regulate properly the technological revolution and to put its potentially dangerous repercussions under proper control.
Most of the Western political systems do not allow for any long term planning; politicians in the West are looking for fast results and quick returns on their political investments. This feature of the modern liberal democracy contradicts the apparent need for large scale and long term political projects, including resource-consuming ones.
Solutions:
We have to agree that the critical task of the day is the task to restore and to enhance the shattered global management. Without addressing this task, we are not going to succeed in any other undertakings. The central dividing line in the modern international system is not that between democracy and tyranny, but between order and chaos.
The prime building blocks of the international system are and will continue to be nation states. Therefore, the principle of sovereignty should be fully adhered to and considered to be of paramount importance. Interdependence and integration can be accepted as long as they do not contradict the principle of sovereignty.
The emerging international system should fully reflect the changing balance of powers in the world. The existing West-centered institutions should either undergo a profound transformation or be replaced by more universal, more inclusive and more representative organizations.
We should fully reject the concept of Western (i.e. liberal) universalism of favor of developmental pluralism. The emerging concept of modernity should imply opportunities for preserving national traditions, culture, specific economic, social and cultural models distinctly different from the Western examples. No export of liberal democracy should be supported or even tolerated.
Spontaneous market mechanisms, which set the rules for the global economic and financial systems today, should be complemented by appropriate regulatory frameworks; these are to be agreed upon by participating states. Non-state actors should be forces to moderate their ambitions and behave accordingly.
The overall international system should constitute a pyramid with a number of interacting levels: (1) UN and its specialized agencies; (2) regional security and development institutions; (3) ad-hoc coalitions and alliances with an appropriate mandate; (4) a system of overlapping multilateral and bilateral agreements and other arrangements (regimes), and (5) a think network of contacts, interactions, partnerships, etc. of non-sate, sub-national and other actors.
Numerous critics of Vladimir Putin in the West would argue that this picture of the world in 2018 is one-sided, dogmatic, antiquated and misleading. They would also insist that Russia itself contributed a lot to many problems that the international community has to deal with in 2018 and beyond. Finally, they are likely to maintain that this vision is meant to justify the current Russia's foreign policy and security posture, to keep the Russian political system intact and to put on a back burner all the badly needed economic and social reforms.
However, a more productive approach might be in trying to single out particular bits and pieces of this vision, which could constitute a basis for a substantive, albeit very limited, dialogue between Russia and the West on the fundamentals of the emerging world order. Even if this dialogue in any format starts this year, it is unlikely bear fruits anytime soon. Nevertheless, to understand Russia's true concerns, fears, perceptions and expectations remains important, no matter how archaic, biased, opinionated or self-serving these might appear in the eyes of Russia's critics.
Nikolai Lobachevski teaches us that two parallel lines can intersect, if we move away from the traditional Euclidean to a non-Euclidean geometry. Regardless of how each of us sees the world in 2018, it seems apparent that this world can no longer be explained within traditional IR paradigms. Once we shift to a non-Euclidean approach, parallel visions of the international system may gradually get closer to each other and finally intersect.
First published in our partner RIAC
Putin's House of Cards: What will happen to Russia's satellites if his regime falls?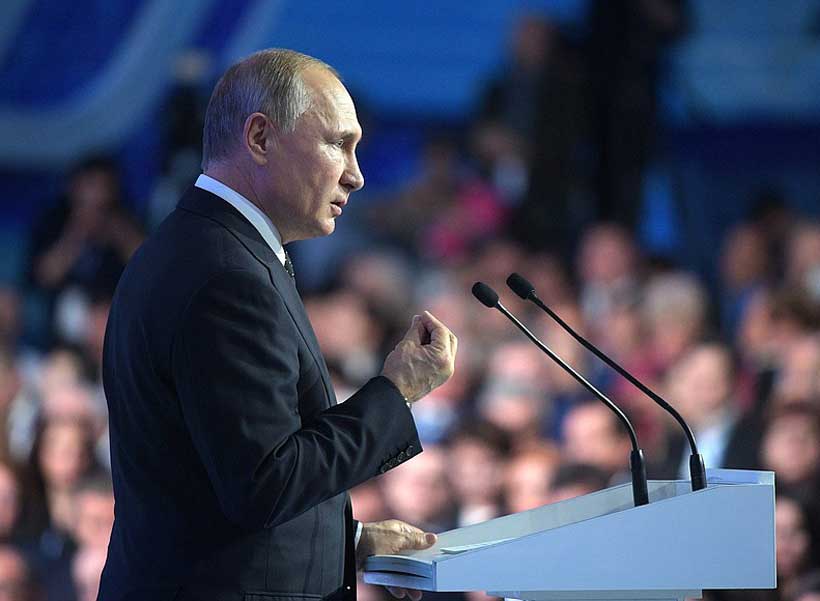 The war in Ukraine has astonished even knowledgeable observers, impressed by Ukraine's valor and ingenuity and by the Russian military's ineptitude. While the war's outcome remains unknown, many are beginning to speculate what Putin's failure to achieve his objectives in Ukraine might mean for the empire he has tried to reconstitute.
Alexei Navalny has even suggested that a defeat for Moscow would result in the break up of the Russian Federation. But what would Putin's humiliation on the world stage mean for those countries beyond Russia's borders that he has dominated? What would it mean for leaders who derive legitimacy not from popular support, but from Vladimir Putin's brutal patronage?
Bashar Al-Assad's regime might be the first to fall. Assad recently traveled to the United Arab Emirates in search of new allies. Prior to that trip, he hadn't left Syria in eleven years except for brief excursions to Tehran or Moscow, his main benefactors. Were Putin to fall, Assad could find himself as isolated internationally as North Korea and possibly the victim of a coup by his elite. Assad currently controls only 60% of Syrian territory. With the coming shortage of bread as a result of severely reduced grain exports from Russia and Ukraine, another Arab Spring could erupt.
The Lukashenko regime in Belarus cannot exist without the economic and power support from Moscow. The Belarusian democratic revolution of 2020 was suppressed by the Russian Federation. Lukashenko possesses few independent resources to defend his unpopular regime. His participation in the Ukrainian war has left him completely dependent on the Kremlin, effectively relinquishing his country's sovereignty. The moment a political crisis arises in Moscow, the turmoil will immediately spread to Belarus. Currently detained opposition leaders, including Viktar Babaryka and Sergei Tikhonovskiy, whose wife Svetlana probably won the 2020 Presidential election, would likely come to power.
The government of Kassym-Jomart Tokayev sacrificed Kazakhstan's national sovereignty by inviting Russian troops to help suppress protests there last January, alienating the Kazakh-speaking majority, and the Almaty elite, who largely shape public opinion, and were already outraged by Tokayev's orders to shoot peaceful protesters. The continuing turmoil has helped produce and is exacerbated by the sharp decline of Kazakhstan's economy, Central Asia's largest, a downturn compounded by sanctions imposed on the Russian Federation, and by Kazakhstan's membership in the Eurasian Economic Union.
The future leader of Kazakhstan will be someone who has the support of the Kazakh-speaking majority, and isn't tainted by last January's bloodshed. Imangali Tasmagambetov has the best shot. Immensely popular, and not a Kremlin puppet, he might be the only candidate who could consolidate support throughout Kazakh society, and enact independent and pragmatic policies.
Putin's downfall could encourage the advancement of universal principles of democracy and human rights in all of Russia's former satellite countries, and the restoration of their territorial integrity. With the support of Turkey, Azerbaijan will take complete possession of Karabakh while ensuring its historic autonomy within Azerbaijan. Georgia would be in a strong position to recover South Ossetia and Abkhazia.
In Moldova, despite Acting Russian Commander Rustam Minnikaev's recent claim that Moscow's forces could extend control along the Black Sea coast to Transnistria, should the Russian army falter, Transnistria could be unified with Chisinău, paving the way for Moldova's European integration.
At the same time, Russia's defeat in Ukraine could propagate new geopolitical risks. Ambitious Turkey will increase its regional influence, and countries bordering Taliban ruled Afghanistan like Tajikistan and Uzbekistan will be subjected to greater Islamist challenges.
China will take advantage of the situation. With Russia's decline, Beijing's Belt Road Initiative could supplant the Eurasian Economic Union in Central Asia. The influence of the democratic West will be limited unless the West provides greater economic assistance to countries in the region to encourage their commitment in word and deed to democratic principles.
Although Putin often compares himself to Czar Alexander III, his real historical parallel is Nicholas II, who believed a small victorious war with underestimated Japan would elevate his second rank power to great power status in the courts of Europe. The result was defeat on the world stage, and more violence and chaos in Russia. Putin made the same mistake with Ukraine, and the consequences will threaten the survivability of his regime and his cherished goal of restoring a great Russian empire.
In the Aftermath of Russia-Ukraine Conflict: Victory without Peace or Peace without Victory?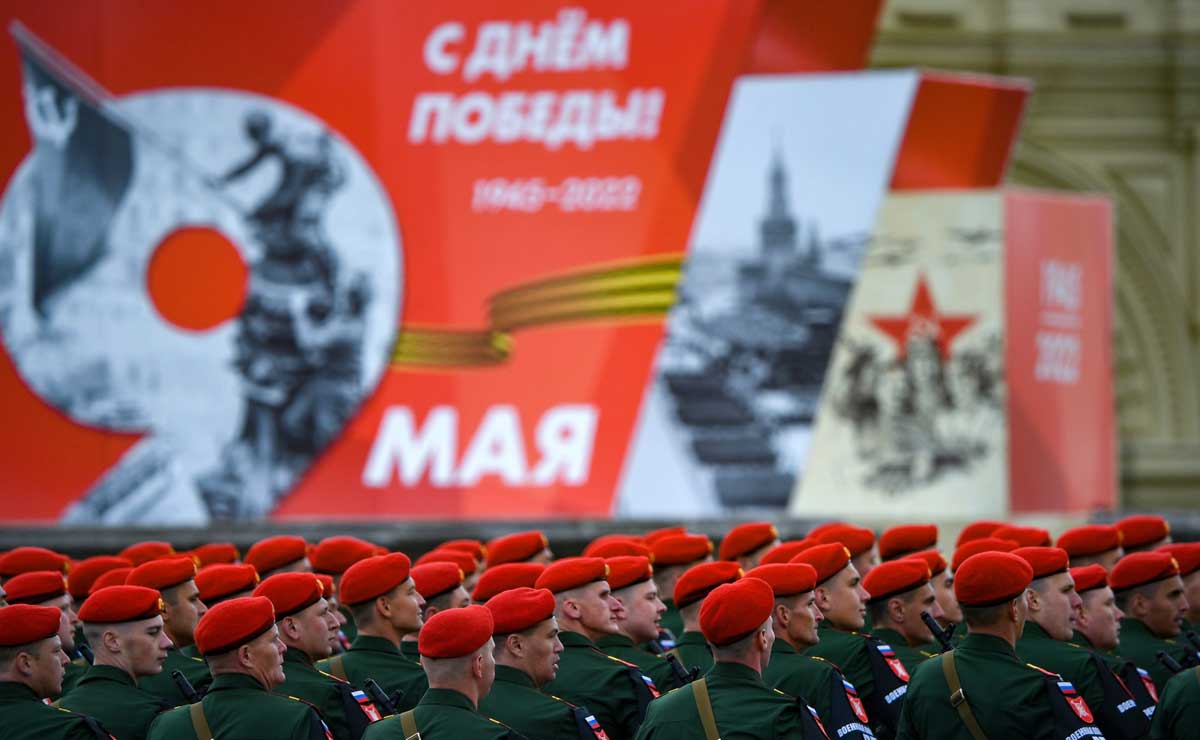 Little did Putin from last year would have anticipated that victory would virtually be absent on Victory Day 2022 – domestically, no triumph from the battlefield to boast; internationally, no political echoes from prominent world leaders (not even from China).
Putin seemed to attempt to belie the faltering, if not foundering, so-called "special military operation" with a speech twice as long as the one from last year, relentlessly decrying the aggression from NATO and the US which ultimately led to Russia's "forced intervention" in Ukraine. However, in the absence of claim of victory, he made no call for threat of a nuclear strike or escalation of the existential war. It is not difficult to tell, therefore, all his self-styled hardball amidst the ongoing Russia-Ukraine conflict is being supplanted by hesitancy and second-guessing, contra his unwavering determination from three months ago.
The subdued tone exuded from Putin's speech can be logically attributed to a slew of Russian military failures prior to Victory Day: not only did Russia fail its "Plan A" – to take down Kyiv in 24 hours and its "Plan B" – to besiege Eastern Ukraine, but Ukrainian troops succeeded in securing further gains of Kharkiv and sinking the Russian flagship Moskva with its Neptune missiles. With unambiguous support from the US and its European allies, it appears that Ukraine is to see the light at the end of the war-torn tunnel, especially after the release of a short yet powerful video message given by President Zelensky, featuring an inspiring and adamant vow of "We won then. We will win now."
Nonetheless, it is still far too early to conclude that the peace between these two nations is right around the corner, Putin's intransigency cannot be negligible, nor can Ukrainian citizens' rising nationalism big with vengeance when they have witnessed the approachable upper-hand on the battlefield. As early as March, Zelensky was starting to seek peaceful solutions to the conflict with Russia. However, when Ukraine is gaining an advantageous position, the flexibility that Zelensky can bring to the negotiation table may otherwise diminish as a result of the pressure from the public opinion.
Blind and inordinate retaliation can oftentimes backfire if not handled carefully. In the early stages of the Paris Peace Conference, British Prime Minister David Lloyd George proposed a peace treaty that would punish Germany instead of crippling it. He was fairly concerned that excessive punishment may push Germany towards radical ideas such as Communism, which in turn would cause chaos and misery. The proposal was concurred with by the US President Woodrow Wilson, who was renowned for his "Fourteen Points" as a basis for peace and also believed that it was those in power that should be punished rather than the people. However, Lloyd George eventually gave in to the anti-German sentiment and Wilson's blueprint of the US joining the League of Nations was shattered by isolationists in Congress. Consequently, the Treaty of Versailles played a resonate victory symphony while producing a short-lived peace before the emergence Nazi Germany.
Compared to the leaders involved in the first World War, political elites in the early 19th century seemed to have a deeper understanding of the trade-off between victory and peace. Despite the chaos that came with the drawn-out Napoleonic Wars, European leaders such as Metternich still made long-term peacekeeping for Europe the cornerstone of the Congress of Vienna instead of dismantling France. Leaders then were not blinded by or complacent about the short-sighted victory. It was their comprehensive and insightful planning that generated the balance of power, which sustained the peace in the continent for the next 100 years till the Sarajevo Assassination that triggered the World War I.
Does the West want to see an end to the Russia-Ukraine conflict? For most of ordinary people, it is a resounding yes. But for some leaders, the answer might become tricky. Take the Biden administration for example, what better way to compensate for the scores lost to the chaotic withdrawal of American troops from Afghanistan last year than a proxy war to cripple the already weakened Russia? As Ukraine's resistance is gathering momentum, Zelensky needs to keep a cool head as he has done since the start of the war rather than being pushed around by either geopolitical calculations of great powers or irrational domestic thirst for vengeance. Pushing Putin too hard (e.g. suggesting Putin's assassination) is likely to prod him to resort to drastic actions – a nuclear strike, which is something the West may not have completely prepared for. What Zelensky should prioritize is the peace in the region and the safety of Ukrainian citizens. After all, a lasting peace is more approachable and practical to prevent history from repeating itself than an abstract victory.
Is Putin a war-criminal for invading Ukraine?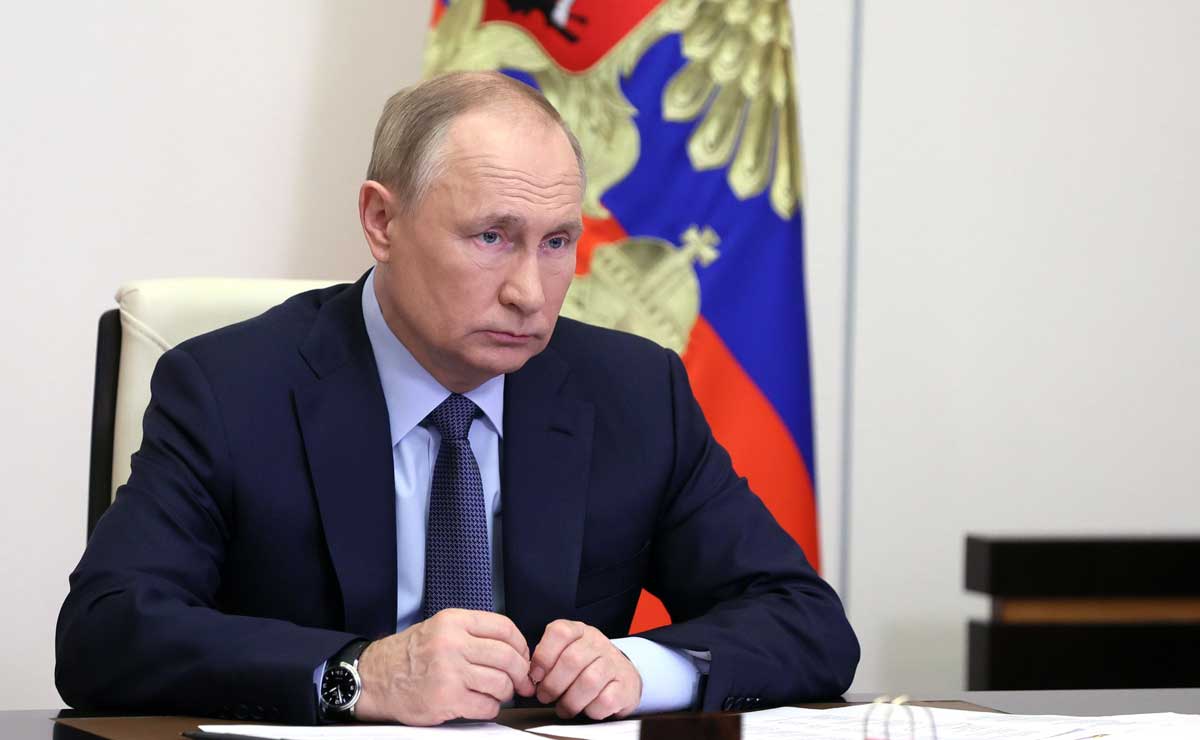 I almost always agree with the courageous whistleblowing former UK Ambassador Craig Murray, but not including this from him on April 25th:
"I condemn the invasion of Ukraine and I have no hesitation in calling Putin a war criminal. However for precisely the same reasons so are Bush and Blair [for their invasion of Iraq]. It astonishes me how very few people in the media are prepared, in the current emergency, to acknowledge this."
Here's why I don't "acknowledge this":
When Bush/Blair invaded Iraq on 20 March 2003, it was entirely on the basis of lies by themselves and their respective Administrations, and by their mainstream 'news'-media, which stenographically conveyed those politicians' lies to the public despite knowing, even at the time, that at least some of those lies WERE lies and yet they failed to point this crucial fact out to their audiences at the time or even afterward. (Instead, the falsehoods had been mere 'intelligence failures' — which was/is another lie, retrospectively piled on top of the main one.)
For example:
U.S. President George W. Bush seems to have been informed, in advance, about a New York Times article (which was the lead-story in the newspaper on Sunday, 8 September 2002), titled "U.S. SAYS HUSSEIN INTENSIFIES QUEST FOR A-BOMB PARTS", in which the sources were anonymous "Administration officials." The story concerned "aluminum tubes" that were "intended as casing for rotors in centrifuges, which are one means of producing highly enriched uranium … to make an atomic bomb, Bush administration officials said today."
So, on Saturday, September 7th, of 2002, U.S. President Bush said, while standing beside British Prime Minister Tony Blair,
We just heard the Prime Minister talk about the new report. I would remind you that when the inspectors first went into Iraq and were denied — finally denied access, a report came out of the Atomic — the IAEA that they were six months away from developing a weapon. I don't know what more evidence we need [in order for Congress to authorize an invasion of Iraq].
PRIME MINISTER BLAIR: Absolutely right.
Then, as soon as the weekend was over, on Monday 9 September 2002, was issued by the IAEA the following:
Related Coverage: Director General's statement on Iraq to the IAEA Board of Governors on 9 September 2002 [this being a republication of their notice three days earlier, on 6 Sep.].
Vienna, 06 September, 2002 – With reference to an article published today in the New York Times [which, as usual, stenographically reported the Administration's false allegations, which the IAEA was trying to correct in a way that would minimally offend the NYT and the U.S. President], the International Atomic Energy Agency would like to state that it has no new information on Iraq's nuclear programme since December 1998 when its inspectors left Iraq [and verified that no WMD remained there at that time]. Only through a resumption of inspections in accordance with Security Council Resolution 687 and other relevant resolutions can the Agency draw any conclusion with regard to Iraq's compliance with its obligations under the above resolutions relating to its nuclear activities.
Contact: Mark Gwozdecky, Tel: (+43 1) 2600-21270, e-mail: M.Gwozdecky@iaea.org.
It even linked to the following statement from the IAEA Director General amplifying it:
Since December 1998 when our inspectors left Iraq, we have no additional information that can be directly linked without inspection to Iraq's nuclear activities. I should emphasize that it is only through resumption of inspections that the Agency can draw any conclusion or provide any assurance regarding Iraq's compliance with its obligations under these resolutions.
So, this was proof of the falsehood of Bush's and Blair's reference, on September 7th, to the IAEA, in which Bush-Blair were saying that, upon the authority of the IAEA itself, there was "the new report … a report came out of the Atomic — the IAEA that they were six months away from developing a weapon. I don't know what more evidence we need."
Because of the news-media's ignoring the IAEA's denial of the President's statement, the author of the IAEA's denial, Mark Gwozdecky, spoke again nearly three weeks later, by phone, with the only journalist who was interested, Joseph Curl of the Washington Times, who headlined on 27 September 2002, "Agency Disavows Report on Iraq Arms" — perhaps that should instead have been "President Lied About 'Saddam's WMD'" — and Curl quoted Gwozdecky: "There's never been a report like that [which Bush alleged] issued from this agency. … When we left in December '98 we had concluded that we had neutralized their nuclear-weapons program. We had confiscated their fissile material. We had destroyed all their key buildings and equipment." Other news-media failed to pick up Curl's article. And, even in that article, there was no clear statement that the President had, in fact, lied — cooked up an IAEA 'report' that never actually existed. Actually, the IAEA hadn't even so much as been mentioned in that New York Times article.
Bush had simply lied, and Blair seconded it, and the 'news'-media stenographically accepted it, and broadcasted their lies to the public, and continued to do so, despite the IAEA's having denied, as early as September 6th, that they had issued any such "new report" at all. (The IAEA had, apparently, somehow known in advance that someone would soon be saying that the IAEA had issued a report alleging that Iraq was resuming its nuclear program.) Virtually all of the alleged news-media (and not only the NYT) entirely ignored the IAEA's denial (though it was not merely one bullet, but rapidly fired on four separate occasions, into the wilderness of America's 'news'-media) that it had issued any such "report." All of them were actually only propaganda-media: they hid the fact that George W. Bush was simply lying. Both the U.S. Government and its 'news'-media were frauds.
The day after that 7 September 2002 unquestioned lie by Bush, saying Iraq was only six months from having a nuclear weapon, and citing the IAEA as his source for that, the New York Times ran their article. It included such hair-raisers as "'The jewel in the crown is nuclear,' a senior administration official said. 'The closer he gets to a nuclear capability, the more credible is his threat to use chemical or biological weapons. Nuclear weapons are his hole card.'" The fake 'news' — stenography from the lying Government and its chosen lying sources (in this case anonymous Administration-officials) — came in an incessant stream, from the U.S. Government and its 'news' media (such as happened also later, regarding Honduras 2009, Libya 2011, Yemen 2011-, Syria 2011-, Ukraine 2014, and Yemen 2015-). Do the American people never learn — ever — that their Presidents and 'news'-media) now lie routinely?
Also on Sunday, September 8th, of 2002, the Bush Administration's big guns were firing off against Iraq from the Sunday 'news' shows; and National Security Advisor Condoleezza Rice delivered her famous "we don't want the smoking gun to be a mushroom cloud" statement, which was clearly building upon the lying Bush allegation of the day before, that the International Atomic Energy Agency had just come up with this ominous "Atomic" "new report."
Then, President Bush himself, on 12 September 2002, addressed the U.N. General Assembly, seeking authorization to invade:
We will work with the U.N. Security Council for the necessary resolutions. But the purposes of the United States should not be doubted. The Security Council resolutions will be enforced — the just demands of peace and security will be met — or action will be unavoidable. And a regime that has lost its legitimacy will also lose its power.
Events can turn in one of two ways: If we fail to act in the face of danger, the people of Iraq will continue to live in brutal submission. The regime will have new power to bully and dominate and conquer its neighbors, condemning the Middle East to more years of bloodshed and fear. The regime will remain unstable — the region will remain unstable, with little hope of freedom, and isolated from the progress of our times. With every step the Iraqi regime takes toward gaining and deploying the most terrible weapons, our own options to confront that regime will narrow. And if an emboldened regime were to supply these weapons to terrorist allies, then the attacks of September the 11th would be a prelude to far greater horrors.
Bush (and Blair) failed to win any authorization to invade, but did it anyway. They should be hung for it. They were atop a bi-national and entirely bipartisan (in each of the two countries) public-deception operation, like had occurred in Germany during Hitler's time. (Hitler was a boon for his nation's armaments-makers then, just as America's Presidents now are for America's armaments-firms.)
And both of America's political Parties are controlled by their billionaires, who fund the political careers of the politicians whom those mega-donors want to become s'elected' by the public to win public offices. For example, whereas George W. Bush lied America into invading and destroying Iraq, Barack Obama and Joe Biden lied America into believing that their coup overthrowing and replacing Ukraine's democratically elected Government in February 2014 was instead a 'democratic revolution' there. It's so bad that even the progressive Democratic Party site, David Sirota's "The Daily Poster," has NEVER exposed anything about that Obama coup and about those Obama-Clinton-Biden lies about Ukraine, and about the U.S. Government's planned conquest of both Russia and China — the things that might actually produce WW III (in other words: are even more important than what they do report about). In fact, Sirota had the nerve, on 15 February 2022, to post to Vimeo an anti-Republican-Party propaganda video, "The Pundits Who Lied America Into A War", against the Republican Party's liars who deceived the American people into invading and destroying Iraq in 2003 — though almost all leading Democrats, including Joe Biden, and Hillary Clinton, had voted in the U.S. Senate for (not against) that lie-based invasion, and though all Democratic-Party 'news'-media (and not ONLY the Republican-Party ones) unquestioningly transmitted the Bush-Administration's lies to the American people, against Iraq, in order to fool Americans into supporting the then-upcoming U.S. invasion. That Sirota video entirely ignores the Democratic-Party "Pundits" — such as the Party's think tank, the Brookings Institution, whose Michael O'Hanlon and Kenneth Pollack, propagandized on TV and elsewhere to invade Iraq (such as in Pollack's Council on Foreign Relations article, "Invasion the Only Realistic Option to Head Off the Threat from Iraq, Argues Kenneth Pollack in The Threatening Storm" did). Whereas Democrats blame Republicans, and Republicans blame Democrats, it's the billionaires of BOTH Parties who actually fund all of these lies and liars — and who continue to fund those liars' careers, and to present them on their 'news'-media as 'experts', to fool the public to okay the trillions of dollars that the U.S. Government pays to those billionaires' corporations such as Lockheed Martin, to profit from those wars. It's hypocrisy on top of lying, so as to convey an impression that neoconservatism — U.S. imperialism — is a 'Republican' (or else a 'Democratic') evil, when it's ACTUALLY an evil by the billionaires who fund BOTH Parties AND who fund the 'news'-media, both liberal and conservative, and who profit from those invasions. It's not just the lies of America's Presidents; it is the lies that are funded by America's billionaires, who placed such people as that into Congress and the White House. This regime is an aristocracy, and imperialism is second nature to aristocrats. But an aristocracy is a dictatorship by the very rich — NOT any sort of democracy. This is the type of dictatorship that America now has — NOT a Republican dictatorship, or a Democratic dictatorship, but a dictatorship by the aristocracy, of BOTH Parties. They have made a mockery of their 'democracy'. Practically everything they do is fake, except the vast harms that they produce.
BY CONTRAST:
Putin, regarding Ukraine, was responding (stupidly, in my opinion, but that's another matter) to the U.S. regime's very real "provocations" (as he typically understates such things) against Russia's most vital national-security interests. Russia has (and for years has publicly stated) a vital national-security interest in preventing nuclear weapons against Russia being installed on or near Russia's border. It's true in 2022, just as America had a vital national-security interest in preventing nuclear weapons against America being placed 100 miles from America's border during the 1962 Cuban Missile Crisis. It wasn't a made-up, lying, pretext for an invasion, like America's "Saddam's WMD" lies were in 2002 and 2003. That makes all the difference.
Russia is America's victim in this. And America chose and trained and is arming Ukraine to serve as the first battleground of its World War III to conquer Russia. Biden and his team should be tried as international war-criminals, but Putin and his team aren't anywhere even nearly as bad as all U.S. Presidents during this Century are and have been. Putin made a strategic error by invading Ukraine prematurely, as he did. But that does't automatically make him a "war criminal." He is trying to defend Russia's most crucial national-security interests. That's no lie — and that makes all the difference.