Stop treating the Pakistan army with kid gloves
In recent days, all eyes have been on President Trump's tweet on January 1, 2018 which sent out an unequivocal message, that it can not be business as usual with Pakistan, unless the latter takes concrete action against terror groups like the Haqqani Network.  Said Trump in his tweet:
'The United States has foolishly given Pakistan more than 33 billion dollars in aid over the last 15 years, and they have given us nothing but lies & deceit, thinking of our leaders as fools. They give safe haven to the terrorists we hunt in Afghanistan, with little help. No more!'
Trump's tweet was followed by the US decision to not just withhold aid of 255 Million USD (FMF, Foreign Military Funding for the fiscal year 2016), due to Pakistan's in action against terror groups. The Department of Defense has also suspended an amount of USD 900 million of the Coalition Support Fund (CSF) money to Pakistan for the fiscal year of 2017. In all over 1.1 Billion USD has been suspended. Kentucky Republican Senator, Rand Paul will be introducing a bill for ending all US aid to Pakistan. Said Paul:
"I've been fighting to end Pakistani aid for years. But now we have a breakthrough. President Trump has publicly called to end their aid, and is currently holding up over $200 million of it. I want to end all of it,"
The Kentucky senator has argued, that the money provided to Pakistan can be used for building infrastructure in the US.
Reactions in Pakistan, to Trump's tweets were predictable. While some opposition parties said that US President's assertive attitude vis-à-vis Pakistan is a failure of the present Pakistan Muslim League- N PML-N government, to put forward  Pakistan's view point effectively. The PML-N government criticized the US President's remarks, and said that it was ready to provide audits, and it had been at the frontline in the war against terror. Pakistan Foreign Minister, Khwaja Asif in response to Trump's tweets stated:
'Pakistan is ready to publicly provide every detail of the US aid that it has received over the last 15 years,'
In the midst of all this, a number of noteworthy developments have taken place.
First, both Nawaz Sharif ,President of Pakistan Muslim League and former PM,  and Shahbaz Sharif, Chief Minister of Punjab province and PML-N's PM candidate met with the Crown Prince Mohammad Bin Salman on the night of January 1, 2018.  There were speculations of various kinds with regard to the meeting. The first was, that an agreement was being worked out through with Nawaz Sharif would be exiled to Saudi Arabia, to avoid the corruption cases filed against him in Pakistan. This was flatly denied by his daughter Maryam Nawaz Sharif however. A spokesman of the former PM also issued a strong denial in a press release. Said the spokesman :
'He has always utilised these relations for national interest and never for his personal benefits,'
The other was that the Sharif's met with the Saudi Crown Prince in the light of the recent statements of President Donald Trump, and had gone as a result of an understanding with the Pakistan army. Irrespective of whatever the reality was, it clearly shows that the Sharif's are extremely relevant, not just because of their political influence in the province of Punjab, but also their strong networks in Saudi Arabia.
Second, Nawaz Sharif, who has, inspite of domestic constraints, made concerted efforts to improving ties with India, had according to some news stories met with Pakistan National Security Advisor (NSA) Lt Gen Nasser Khan Janjua on December 28th, at the former's Raiwind residence in Lahore. During this meeting, Sharif spoke about the need for mending fences with neighboring countries. The meeting was however dismissed as a false report.
Third, most interestingly the former PM while reacting to Donald Trump's attack on Pakistan as regrettable, Sharif launched an all out attack on the army and dictatorships in a speech on January 3, 2018. While he blamed Pervez Musharraf for capitulating to the US in 2002. The former PM also accused the army of propping up leaders through secret deals. He was alluding to the leader of the Pakistan Tehreek-E-insaaf PTI Imran Khan. Sharif also called for self introspection, and that it was time for Pakistanis to … 'ask ourselves why the world does not take us seriously'.
A few points need to be kept in mind
First, Sharif who has been written off remains the tallest and most mature political leader who realises the importance of strong ties with neighbors, and realizes the pitfalls of excessive dependence upon one country. During his speech on January 3, 2018 he categorically stated:
"I would like to advise Prime Minister Abbasi to develop a policy that ensures we don't need US aid so that our image is not attacked in this manner,
Second, Sharif's aggressive approach towards the army may not be appreciated by many in Pakistan, as well as outside. The Saudi Prince is supposed to have put forward his discomfort with Nawaz's approach towards the army, saying it will destabilise Pakistan. Nawaz is not likely to cave in easily, and is likely to use every opportunity to attack the army, and will make attempts to restore civilian supremacy. This is clearly evident from his speech on January 3, 2018.
Third, post the 2018 Parliamentary elections which PML-N is likely to win, efforts will be made to reach out to India, since a better economic relationship with India will fit in with the overall goal of Pakistan becoming more self-reliant. PML-N would also like to send a clear message to the Pakistan army about who is the real boss. The Pakistan army will off course continue to sabotage such efforts, but Nawaz Sharif seems determined to make one last ditch effort. This will off course require PML-N to take decisive action against terror groups targeting India.
External forces should stop treating the Pakistan army with kid gloves. While the US has taken the lead in taking a strong stand against the Pakistan army, China too needs to do a rethink of its short term goal of using Pakistan to contain India. Terrorism and instability will have an impact on China in the near run as well as long run. The outside world while being firm with the Pakistan army, should continue to make efforts for strengthening democratic forces within Pakistan.
Opposing Hindutava: US conference raises troubling questions
Controversy over a recent 'Dismantling Global Hindutava' conference that targeted a politically charged expression of Hindu nationalism raises questions that go far beyond the anti-Muslim discriminatory policies of Indian Prime Minister Narendra Modi's government and ruling party.
The conference and responses to it highlight a debilitating deterioration in the past two decades, especially since 9/11, of the standards of civility and etiquette that jeopardize civil, intelligent, and constructive debate and allow expressions of racist, Islamophobic and anti-Semitic attitudes to become mainstream.
Organizers of the conference that was co-sponsored by 53 American universities, including Harvard, Stanford, Princeton, Columbia, Berkeley, University of Chicago, University of Pennsylvania and Rutgers, insisted that they distinguish between Hinduism and Hindutava, Mr. Modi's notion of Hindu nationalism that enables discrimination against and attacks on India's 200 million Muslims.
The distinction failed to impress critics who accused the organizers of Hinduphobia. Some critics charged that the framing of the conference demonstrated a pervasiveness of groupthink in academia and an unwillingness to tackle similar phenomena in other major religions, particularly Islam.
The campaign against the conference appeared to have been organized predominantly by organizations in the United States with links to militant right-wing Hindu nationalist groups in India, including some with a history of violence. The conference's most militant critics threatened violence against conference speakers and their families, prompting some participants to withdraw from the event.
Opponents of political Islam noted that Western academia has not organized a similar conference about the politicization of the faith even though powerful states like the United Arab Emirates, Saudi Arabia, and Egypt have lobbied Western capitals against the Muslim Brotherhood and its Turkish and Qatari supporters with notable successes in France, Austria, Belgium and Britain.
Academia was likely to have been hesitant to tackle political Islam because Islamophobia is far more prevalent than Hinduphobia.
Moreover, perceptions of political Islam, are far more complex and convoluted. Islam is frequently conflated with political expressions and interpretations of the faith run a gamut from supremacist and conservative to more liberal and tolerant. They also lump together groups that adhere and respect the election process and ones that advocate violent jihad.
Scholars and analysts declared an end to political Islam's heyday with the military coup in Egypt in 2013 that toppled Mohammed Morsi, a Muslim Brother, who was elected president in Egypt's first and only free and fair poll. Political Islam's alleged swansong loomed even larger with this year's setbacks for two of the most moderate Islamist political parties in Tunisia and Morocco as well as hints that Turkey may restrict activities of Islamists operating in exile from Istanbul.
A more fundamental criticism of the framing of the Hindutava conference is its failure to put Hindutava in a broader context.
That context involves the undermining of the social cohesion of societies made up of collections of diverse ethnic and religious communities since Osama bin Laden's 9/11 attacks on New York and Washington.
The attacks fueled the rise of ultra-nationalism and politicized expressions of religious ultra-conservatism not only in the Hindu world but also in the worlds of other major religions.
These include politicized ultra-conservative Islam, politicized Evangelism and Buddhist nationalism. Right-wing religious nationalism in Israel, unlike Islamism and politicized Evangelism, is shaped by ultra-nationalism rather than religious ultra-conservatism.
The worlds of religious ultra-nationalism and politicized expressions of religious ultra-conservatism are often mutually reinforcing.
Scholar Cynthia Miller-Idriss's assessment of the impact of Al-Qaeda's 9/11 attacks on the United States is equally true for India or Europe.
"In the wake of the 9/11 attacks, the rise of violent jihadism reshaped American politics in ways that created fertile ground for right-wing extremism. The attacks were a gift to peddlers of xenophobia, white supremacism, and Christian nationalism: as dark-skinned Muslim foreigners bent on murdering Americans, Al-Qaeda terrorists and their ilk seemed to have stepped out of a far-right fever dream," Ms. Miller-Idriss said.
"Almost overnight, the United States and European countries abounded with precisely the fears that the far-right had been trying to stoke for decades," she added.
The comparison of politically charged militant nationalist and ultra-conservative expressions of diverse religions takes on added significance in a world that has seen the emergence of civilizationalist leaders.
Scholar Sumantra Bose attributes the rise of religious nationalism in non-Western states like Turkey and India to the fact that they never adopted the Western principle of separation of state and church.
Instead, they based their secularism on the principle of state intervention and regulation of the religious sphere. As a result, the rejection of secularism in Turkey and India fits a global trend that conflates a dominant religious identity with national identity.
Sarah Kamali, the author of a recently published book that compares militant white nationalists to militant Islamists in the United States, notes similar patterns while drawing parallels between far-right xenophobes and militant Islamists.
Militant Islamists' "sense of victimhood […] is similar to that of their White nationalist counterparts in that [it] is constructed and exploited to justify their violence… Both mutually – and exclusively – target America for the purpose of claiming the nation as theirs and theirs alone, either as a White ethno-state or as part of a global caliphate," Ms. Kamali writes.
Similarly, the Taliban defeat of a superpower energized militant Islamists, as well as proponents of Hindutava, with Islamophobic narratives spun by Mr. Modi's followers gaining new fodder with the assertion that India was being encircled by Muslim states hosting religious extremists.
"Modi is essentially helping the recruitment of…jihadist groups by taking such a hard, repressive line against the Islamic community in India, who are now being forced to see themselves being repressed," said Douglas London, the CIA's counter-terrorism chief for South and South-West Asia until 2019.
Panjshir – the last stronghold of democracy in Afghanistan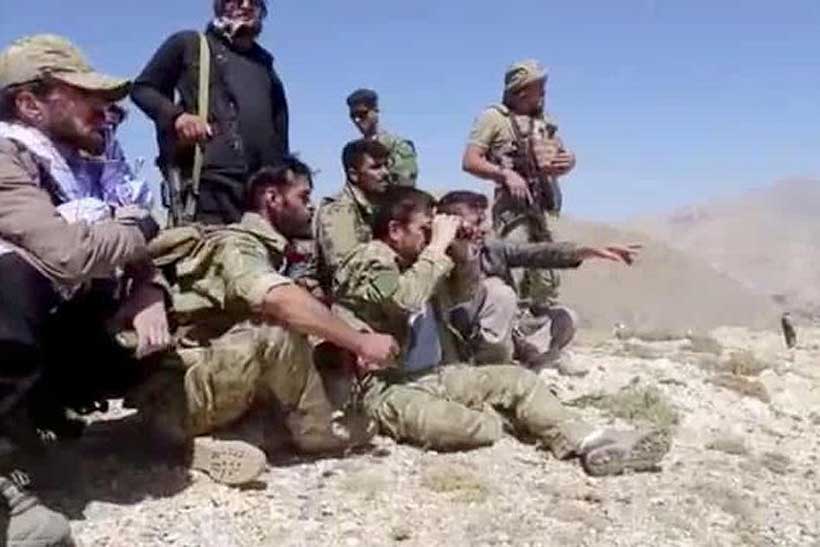 The Taliban's rapid advance in Afghanistan has briefly stalled only in the face of strong resistance mounted by the people of the country's recalcitrant mountainous province of Panjshir. Whoever controls the region's passes controls the routes leading to China and Tajikistan, but to seize this mountain valley and, most importantly, to keep it permanently under control has always been a problem for all invaders. Eager to let the international community see for the first time in 40 years a united Afghanistan as a sign of their final victory, the radical Islamists were prepared to make any sacrifices, including filling the approaches to the Panjshir Valley up with dead bodies. Moreover, the Taliban's longtime ally Pakistan, which, regardless of its status of an ally of the United States, has provided them with direct military support. In fact, Islamabad admitted its less than successful role when it proposed signing a truce to find and take out the bodies of its special Ops forces who had died during the attack on the valley. However, drones flown by Pakistani operators, professional commandos (possibly once trained by the Americans), air support and other pleasant gifts from the allies eventually bore fruit letting the Taliban be photographed in front of the mausoleum of Ahmad Shah Massoud Sr., the famous "Lion of Panjshir," who controlled the valley from 1996 to 2001. The Islamists also took control of the province's central city of Bazarak.
Having deprived the province much of its Internet access, the radicals, who control most of the Afghan territory, found it easier to wage an information war. Their claims of victories were now more difficult to contest, even though information about their retreat did reach the outside world. Reflective of the heavy losses suffered for the first time by the Taliban and their allies – the Haqqani Network and other remnants of al-Qaeda, as well as by the regular Pakistani army is the brief truce arranged by Islamabad. Looks like the mountain passes leading to Panjshir were literally filled up with corpses…
As for Massoud Jr., the young lion of Panjshir, and his supporters, they retreated to the mountains. In fact, they had nowhere to fall back to. The problem of Afghanistan is its ethnic diversity. Thus, the country is home to 23 percent of ethnic Tajiks, most of whom live in the Panjshir Valley. However, the Taliban rely mainly on the Pashtuns, who account for over 50 percent of the country's population. As for the new masters of Afghanistan, they are ready to carry out ethnic cleansings and even commit outright genocide in order to bring the valley into submission. To make this happen they are going to resettle there their fellow Pashtun tribesmen. Local men aged between 12 and 50 are already being taken away and, according to the National Resistance Front, no one has seen them again. However, due to the information blockade, the Taliban will not hesitate to refute such facts. One thing is clear: Massoud's Tajik fighters and the government troops that joined them are fighting for their lives, and there will be no honorable surrender!
The main question now is whether the young lion of Panjshir will receive the same support as his father once did, or will find himself without ammunition and food. After all, the Taliban leaders have reached certain agreements with the United States. Suffice it to mention the numerous remarks made, among others, by President Biden himself about the Taliban now being different from what they were 20 years ago.
But no, the Taliban`s remain the same – they have only hired new PR people. Meanwhile, hating to admit their defeat, Brussels and Washington will have to engage in a dialogue with those who are responsible for the tragedy of September 11, 2001, and for the numerous terrorist attacks in Europe. The Taliban are pretending to make minor cosmetic concessions. Minor indeed, since they are still depriving women of the opportunity to work and study, destroying higher and secondary education and brutally clamping down on people who simply do not want to live according to religious norms.
The United States is actually helping the "new-look" Taliban. Their potential opponents, including the famous Marshal Dostum, an ethnic Uzbek, left the country under various guarantees, and Washington is trying to keep them from any further participation in the conflict. Democratic politicians naively believe that by creating an Islamic state and ending the protracted civil war in Afghanistan the Taliban will ensure stability in the region and will not move any further. Uzbekistan and Tajikistan do not think so and are strengthening their borders and preparing to protect their Afghan compatriots, because they know full well that the Taliban`s are not a national political party; they are a radical Islamist ideology.
It knows no borders and spreads like a cancerous tumor, destroying all pockets of Western culture. It can only be stopped by force. However, the two decades of US military presence in Afghanistan showed that Washington, which quickly took control of the country in 2001, simply had no strategy to keep it. The Afghans were given nothing that would appear to them more attractive than the ideas of radical Islam. As a result, the few Afghans who embrace European values are fleeing the country, and those who, like Massoud Jr., decided to fight for their freedom, now risk being left to face their enemy all by themselves.
Misjudgements in India's Afghan policy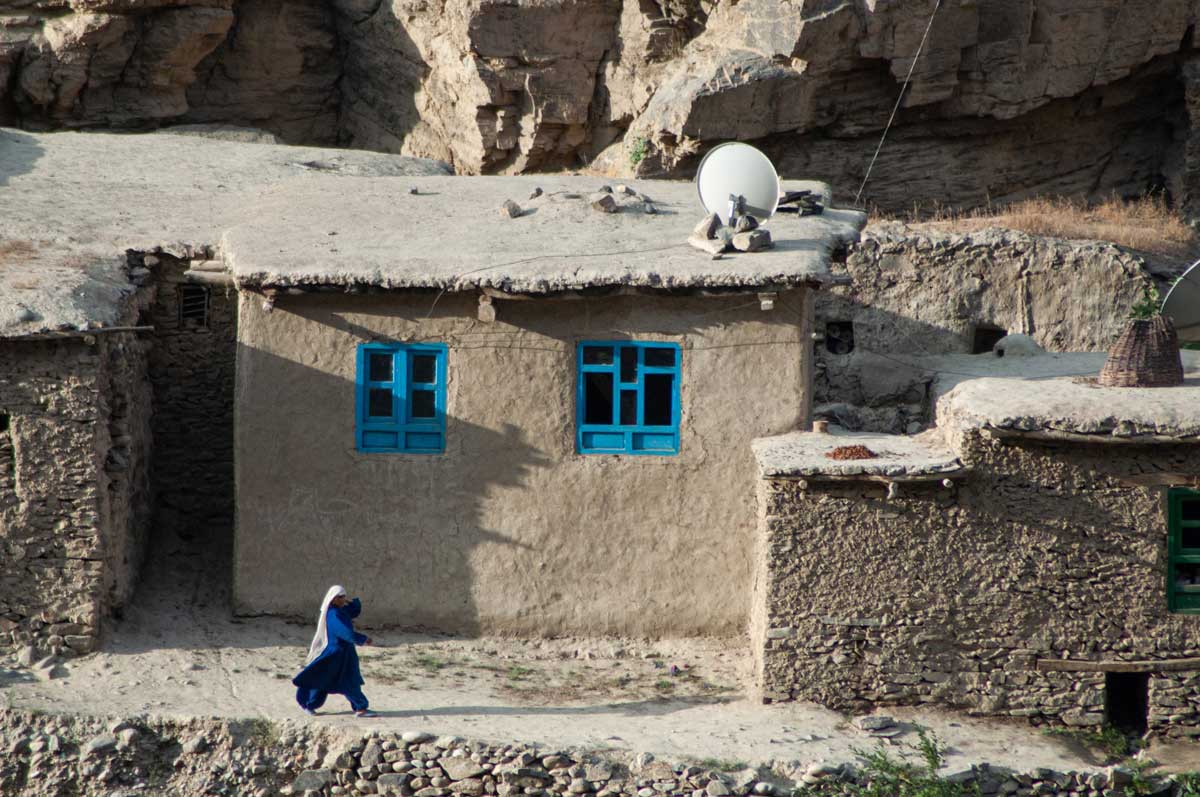 India's Afghan policy has always been obsessed with the desire to deny Pakistan the "strategic depth" that Pakistan, according to India's perception, yearns. If India had a pragmatic policy, it would not have found itself whimpering and whining like a rueful baby over spilt milk.
India supported the invasion of Afghanistan by both the former Soviet Union and the USA, both losers. President Trump mocked Modi for having built a library for the Afghan people. Trump expected India to contribute foot soldiers, and by corollary, body packs to the Afghan crisis. India played all the tricks up its sleeves to convince the USA to make India a party to the US-Taliban talks. But the USA ditched not only Modi but also Ashraf Ghani to sign the Doha peace deal with the Taliban.
India's external affairs minister still calls the Taliban government "a dispensation". Interestingly, the USA has reluctantly accepted that the Taliban government is a de facto government.
Humanitarian crisis
The United Nations' Development Programme has portrayed a bleak situation in Afghanistan. Afghanistan is faced with multifarious challenges. These include prolonged drought and the effects of the COVID-19 pandemic, upheaval caused by the current political transition: frozen foreign reserves, and rising poverty.
About 47 per cent of its people live below the dollar-a-day poverty line. If the poverty line is pushed to $2 a day, 90 per cent of Afghans would be poor. About 55 per cent of Afghans are illiterate.
Ninety seven percent of the population is at risk of sinking below the poverty line, As such, Afghanistan teeters on the brink of universal poverty. Half of the population is already in need of humanitarian support. The UNDP has proposed to access the most vulnerable nine million people by focusing on essential services, local livelihoods, basic income and small infrastructure.
Currently, the gross national product of Afghanistan is around $190 billion, just a little more than the $160 billion economy of Dhaka city. The country's legal exports of goods and services every year account for $1 billion. It imports$6 billion worth of goods and services every year.
About 80 per cent of world production of opium comes from Afghanistan. Every year, Afghanistan produces nearly 10,000 tons of opium and the revenue generated from it amounts to $7 billion approximately. About 87 per cent of the income of opium producing farmers comes exclusively from this single product. The illicit opium export by Afghanistan is worth $2 billion every year. The role of opium is significant.
About 80 per cent of public expenditure in this country is funded by grants. Since 2002, the World Bank has provided Afghanistan with a total of $5.3 billion as development and emergency relief assistance. The IMF earmarked for Afghanistan $400 million in Special Drawing Rights (SDR) for combating the Covid-19 pandemic in the country.
The United States has frozen about $10 billion worth of Afghan assets held at various banks in Afghanistan. The International Monetary Fund (IMF) has withdrawn the $400 million worth of SDRs allocated earlier to Afghanistan for addressing the Covid-19 crisis. The World Bank has not said anything as of yet, but it may also put restrictions on its funding to Afghanistan.
India's lip service to Afghanistan
India provided around $3 billion in aid to fallen U.S.-backed Afghan government. It trained the Afghan army and police. But now it is not willing to pay or pledge a penny to the Taliban government. Look at the following Times of India report:
"India did not pledge any money to the Taliban ruled Afghanistan probably for the first time in 20 years. That it has not done so as Jaishanker declared … (At UN, India offers support to Afghanistan but does not pledge money. The Times of India September 14, 2021).–The Hindu, September 11, 2021
India's tirade against Afghanistan
Indian policymakers and experts say they see no guarantees that Afghanistan won't become a haven for militants. "Afghanistan may be poised to become a bottomless hole for all shades of radical, extremist and jihadi outfits somewhat similar to Iraq and Syria, only closer to India," said Gautam Mukhopadhaya, who was India's ambassador in Kabul between 2010 to 2013. He added that the Taliban victory could have an "inspirational effect" not only for Kashmir's rebels but wherever religiously-driven groups operate in the broader region… Lt. Gen Deependra Singh Hooda, former military commander for northern India between 2014-2016, said militant groups based across the border in Pakistan would "certainly try and push men" into Kashmir, following the Taliban victory in Afghanistan (With Taliban's rise, India sees renewed threat in Kashmir, Star Tribune September 14, 2021). "Meanwhile, Rajnath Singh conveyed to Australian Defence Minister Peter Dutton that the rise of the Taliban raises serious security concerns for India and the region. U.N. Secretary-General Antonio Guterres has appealed for an injection of cash into Afghanistan to avoid an economic meltdown that would spark a "catastrophic" situation for the Afghan people and be a "gift for terrorist groups."). Afghan economic meltdown would be 'gift for terrorists,' says U.N. chief" (The Hindu, September 11, 2021)
India's former envoy to Kabul, Ambassador Gautam Mukhopadhyay is skeptical of the conciliatory statements by the taliban government. He advises: "We should welcome recent statements by Stanekzai and Anas Haqqani that suggest some independence from the ISI. But we should also ask some hard questions and judge them by their actions and words, and not let down our guard, both with regard to our multiple security concerns such as whether they can protect us from the Ias and ISI, sever ties with other terror groups, especially those supported by the ISI against India, deny Pakistan strategic depth, and preserve and build on our historic P2P and trade ties; and a genuinely inclusive govt in Afghanistan that accommodates the majority of Afghans who want the rights and freedoms enshrined in the 2004 Afghan Constitution or at least acceptable to the Afghan people." (Taliban move to form govt, Naya Afghanistan brings new challenge for India, September 2, 2021).
Concluding remarks
India wants a "central role' to be given to the UN in Afghanistan. India's mumbo jumbo implies that Afghanistan should be made a UN protectorate. Indian media is never tired of calling the Afghan government a bunch of terrorists. They have even launched video games about it.
India needs to rethink how it can mend fences with Afghanistan that it regards a hothouse of terrorists.