The Age of Renewable Energy Diplomacy
Energy is vital to how our economies and societies function, and is now firmly on top of the global agenda for forums ranging from the United Nations to the G7 and G20. It therefore comes as no surprise that foreign ministries around the world are playing an increasing role in shaping strategic thinking on energy issues and steering international energy cooperation.
As every good diplomat knows however, change is always afoot. Global energy demand is set to rise by 30 per cent by 2030, led by developing countries, reflecting an expanding global economy, rapid industrialisation, population growth, urbanisation and improved energy access. At the same time, we are all joined in the common, global challenge of combatting climate change, protecting our environment and achieving sustainable development. These factors have made the development of sustainable sources of energy a pressing global priority.
The stage is set for the age of renewable energy. In just a few years, renewables have moved to the centre of the global energy landscape: rapid technological advances and falling costs, combined with innovative policies and financing mechanisms, have built a strong business case for renewables, making it competitive with conventional sources of energy. The year 2016 was the strongest yet for new renewable energy capacity additions in the power sector with total capacity reaching over 2,000 gigawatts, marking the fourth consecutive year that renewables outpaced the growth in all other electricity sources. Investment into renewables accounted for nearly US$270 billion in 2016. Costs have continued to plummet, with a global record price of US cents 2.42/kWh recorded for a solar PV plant in Abu Dhabi, meaning that we are getting more energy for each dollar invested.
These remarkable advances have taken place in less than a decade, and more is yet to come. This year, IRENA developed a study, commissioned by the German Presidency of the G20, on decarbonisation of the energy sector in line with the 'well below 2°C' target of the Paris Agreement. Perspectives for the Energy Transition finds that if we are to meet our targets for limiting climate change, the share of renewables in the primary energy supply would need to rise to 65 per cent by 2050, up from 15 per cent today.
This would require additional investments, in particular for transforming end-use sectors such as transport, buildings and industry. But these investments would be outweighed by the economic and social benefits of the energy transition. Global GDP will be boosted by around 0.8 per cent in 2050, the equivalent of almost US$19 trillion in increased economic activity between today and 2050. Renewable energy jobs would reach 26 million by 2050, from 9.8 million today. Meanwhile, the estimated value of improved human welfare as a consequence of avoided air pollution and climate change would exceed the cost of a transition by a factor of four to fifteen.
These figures are particularly important at a time when diplomats are seeking ways of achieving the goals of Agenda 2030 that were adopted by the United Nations General Assembly in 2015. Renewable energy will be key to the implementation of most of the Sustainable Development Goals, including Goal 7 on affordable and clean energy.
The rise of renewables is transforming the energy sector, but the nature and extent of their impact on the geopolitical landscape are not yet fully understood. Diplomats will need to be prepared to think creatively and critically about the global energy transition and how to reap its benefits for their countries.
First, renewables may change the way states relate to each other in the area of energy. Renewable energy resources are abundant globally and, if effectively harnessed, they have the power to enhance the energy security of states that currently rely significantly on imports. It is no coincidence that some countries that have been at the forefront of renewable energy deployment, such as Chile and Morocco, have traditionally been heavily dependent on energy imports. Morocco now aims to have 52 per cent of electricity generation come from renewables by 2030.
But not all renewable sources are the same – variable renewables such as solar and wind require flexible power systems capable of balancing supply and demand in realtime. In the European Union, growing cross-border trade in electricity saves customers from €2.5 to 4 billion annually, creating new energy relationships through a new form of interdependence.
Such interconnections can be strong vehicles for cooperation between countries, and clean energy corridors are being developed across Africa and Central America with IRENA's support. If managed properly, these relationships can help make our electricity cheaper, our systems more effective, and could increase interdependence among nations. But this will require diplomats, along with other government officials, to build the cooperative frameworks that will allow electricity to flow freely in well-regulated and transparent markets.
Second, countries that currently produce large shares of fossil fuels will need to prepare themselves for a new energy paradigm. We can already see this happening. Russia and Saudi Arabia, for instance, are increasingly looking to renewables as a means of economic diversification and a source of sustainable growth. A recent renewable energy auction in Saudi Arabia attracted a record-low bid of 1.79 US cents per kilowatt hour, which would shatter all previous records if awarded. The bidders were the Emirati company Masdar and the French conglomerate EDF.
The leaders of the United Arab Emirates have long been clear that their country's oil assets must be used to prepare for the future and have made significant progress towards diversifying the UAE economy. Masdar City, launched more than a decade ago, and where IRENA is based, is a pioneering initiative reflecting a bold vision for this future.
Through the UAE energy strategy adopted last year, the UAE government has continued to show high ambition, aiming to raise the share of renewable energy in power generation to 44 per cent by 2050. It has also recognised the ability of renewables to combat water scarcity, both as an energy source with a low water demand and as a way of sustainably powering energy-intensive desalination facilities.
Importantly, the UAE's vision has included the diplomatic arena, where the leaders have worked to extend the country's long-standing leadership in the current energy paradigm into the next, not least as the host country of IRENA. While energy diplomacy will be transformed, the UAE is showing how to leverage advantages of today to seize those of tomorrow Third, each energy paradigm comes with its own opportunities and risks, as will be the case for the age of renewables. While challenges such as cybersecurity threats are not new to diplomats, and do certainly not originate with renewables, they may come to pose specific risks as countries rely increasingly on renewable energy. It will be important for foreign ministries to give enhanced attention to renewable energy as they develop strategies for meeting emerging security challenges.
But ultimately, the opportunities of renewables far outweigh any potential risks. The potential of renewables to improve energy access, spur sustainable economic growth and create jobs where they are most needed means that a sustainable energy future is not only a necessity, but a common path towards peace and prosperity. This will be the job of current and future generations of diplomats, and we at IRENA will continue to work with you to make that future a reality through international cooperation.
This piece was originally published by the Emirates Diplomatic Academy.
Crunching the numbers: Are we heading for an oil supply shock?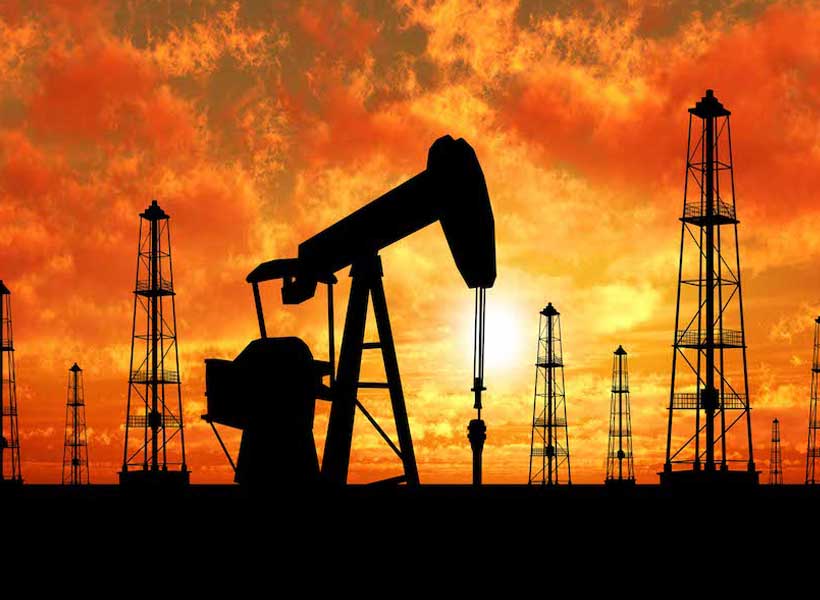 In the detailed energy model that underpins WEO 2018, new sources of oil supply steadily come online at the right time to meet changes in oil demand and keep the system in equilibrium. This smooth matching of supply and demand minimises oil price volatility, which is why our price trajectories in each scenario are smooth, and would likely be a desirable outcome for many of the world's oil consumers (it could also be better in the long run for many of the world's producers.
But commodity markets don't work this way in practice. The oil price drop in 2014 led to multiple widespread impacts on markets, not least of which was that the number of new upstream projects approved for developments plummeted. With the rapid levels of oil demand growth seen in recent years, there are fears that supply could struggle to keep up, bringing with it the risk of damaging price spikes and increased volatility.
On the flip side, with shale production in the United States continuing to grow at record levels and increasing attention on executing upstream projects that can quickly bring oil to market, there are also arguments why a future oil supply "crunch" be safely ruled out. What does the WEO 2018 have to say on this matter?
Why invest in new supply?
The discussion about investment in oil projects typically focuses on the outlook for demand. But this is only a small part of the story – the main reason why new investment is required, in all our scenarios, is because supply at existing fields is constantly declining.
In the New Policies Scenario, there is a 7.5 mb/d increase in oil demand between 2017 and 2025. But without any future capital investment into existing fields or new fields, current sources of supply (including conventional crude oil, natural gas liquids, tight oil, extra-heavy oil and bitumen, processing gains etc.) would drop by over 45 mb/d over this period – this is known as the "natural decline" in supply.  If there were to be continued investment into existing fields but still no new fields were brought online – known as the "observed decline"– then the loss of supply would be closer to 27.5 mb/d. A 35 mb/d supply-demand gap would therefore still need to be filled by investments in new fields in the New Policies Scenario in 2025 (there's also a 26 mb/d gap in 2025 even in the demand-constrained world of the Sustainable Development Scenario).
Part of this 35 mb/d gap is filled by conventional projects already under development. There is also growth in conventional NGLs, extra-heavy oil and bitumen, tight oil in areas outside the United States, and other smaller increases elsewhere. In total these sources add around 11 mb/d new production between 2017 and 2025. Another portion of the gap would be filled by new conventional crude oil projects that have not yet been approved. Around 16 billion barrels of new conventional crude oil resources in new projects are approved each year in the New Policies Scenario between 2017 and 2025: these provide around 13 mb/d additional production in 2025.
This leaves around 11 mb/d. In the New Policies Scenario, this is filled by US shale liquids – also known as "tight liquids" – which includes tight crude oil, tight condensates and tight NGLs. Shale liquids production in the United States in 2017 was just over 7.5 mb/d. If investment were to have stopped in 2017, shale liquids production would have fallen by around 4 mb/d to 2025. However, we have seen that investment and production has actually soared over the course of 2018, and average production in 2018 is set to be close to 9.5 mb/d.
In the New Policies Scenario, shale liquids grow by another 5 mb/d to 2025 (i.e. total growth of 7 mb/d from 2017). So from 2017, and including the production to offset declines, US shale liquids provide the additional 11 mb/d production that is required to fill the remainder of the supply-demand gap. This would represent a huge increase in oil production: the growth between 2015 and 2025 would surpass the fastest rate of growth ever seen previously over a 10-year period (Saudi Arabia between 1967 and 1977).
If conventional investment doesn't pick up…
It is worth looking in more detail at the assumption that 16 billion barrels resources are approved in new conventional crude oil projects each year from 2018 onwards. In the years since the oil price crash in 2014, the average annual level of resources approved has been closer to 8 billion. The volumes of conventional crude oil receiving development approval would therefore need to double from today's levels, alongside robust growth in other sources of production, if there is to be a smooth matching of supply and demand in the New Policies Scenario.
What if this does not occur and annual conventional approvals remain at around today's level? This would mean that some of the supply-demand "gap" would remain and another source would need to step into the breach. The most likely candidate to do so would likely be for US operators to increase tight liquids production at a much faster rate than is projected in the New Policies Scenario.
… then the US would need to add another 'Russia' to the global oil balance in 7 years.
In this case, US tight liquids production would need to grow by an additional 6 mb/d between now and 2025. Total growth in US tight liquids between 2018 and 2025 would therefore be around 11 mb/d: roughly equivalent to adding another "Russia" to the global oil balance over the next 7 years.
With a sufficiently large resource base – much larger than we assume in the New Policies Scenario – it could be possible for US tight liquids production to grow to more than 20 mb/d by 2025. However increasing production to this level would require a level of capital investment and a number of tight oil rigs that would far surpass the previous peaks in 2014. It would also rely on building multiple new distribution pipelines to avoid bottlenecks that could prevent or slow the transport of oil away from production areas.
What if demand were to follow a different trajectory?
In the Sustainable Development Scenario, with concerted action to reduce greenhouse gas emissions to meet the objectives of the Paris Agreement, demand peaks in the early 2020s and falls by 1 mb/d between 2017 and 2025. We do not yet see the policies in place or on the horizon that would lead to this outcome (if we did, they would be incorporated already in the New Policies Scenario), but it is of course possible that a lower demand trajectory also helps to avoid the risk of market tightening in the 2020s.
In the Sustainable Development Scenario, shale liquids, conventional NGLs and EHOB all grow from today's levels in this scenario, albeit to a lesser extent than in the New Policies Scenario given a lower oil price. Filling the remainder of the gap would require approvals of around 8 billion barrels between now and 2025. This is very similar to the level seen over the past few years. This places the implications of "peak oil demand" in context. Even with a near-term peak and subsequent reduction in demand of around 1 mb/d by the mid-2020s, there remains a need to develop new upstream oil investments to fill the supply-demand gap.
Is nuclear energy essential for deep decarbonization?
The world is not on track to meet the target of the Paris Agreement to limit global warming to 'well below' 2°C. Participants at the Ninth International Forum of Energy for Sustainable Development (12-15 November 2018) in Kiev, Ukraine, deliberated on how nuclear energy could contribute to deep decarbonization. Today, some 450 nuclear power reactors in 30 countries provide about 11% of the world's electricity. Nuclear energy is the world's second largest source of low-carbon power, with about 30% of the total in 2015, and it displaces about 2 gigatonnes of CO2 every year.
Speaking at the Forum's workshop on "Nuclear Energy and Sustainable Development: Role of nuclear in a decarbonized energy mix", Ms. Yuliya Pidkomorna, Deputy Minister for Energy and Coal Industry, Ukraine observed that nuclear energy is the mainstay of energy infrastructure in Ukraine. Experts from Ukraine showcased nuclear energy's contributions to the country's achievement of the Sustainable Development Goals. Participants from United Kingdom and Canada presented national programmes in which nuclear energy contributes to deep decarbonization.
"A dialogue on the energy transition is incomplete without considering nuclear power", said Mr. Scott Foster, Director, Sustainable Energy Division, UNECE in his opening remarks. "This is why the Forum has included nuclear energy on the agenda for the first time."
Many countries have chosen to not pursue nuclear energy because they view that the risks of incidents or accidents at nuclear power stations are unacceptable. Other countries have determined that they will not be able to achieve their development objectives without deploying nuclear power. Many countries such as China, India and Russia are expanding their nuclear power base, while countries like Bangladesh, Belarus, Turkey and the United Arab Emirates are building nuclear power plants for the first time.
Advanced nuclear power systems incorporate passive safety features. Reducing costs through economies of scale and deployment of innovative small and medium reactors will have to be accelerated. Over fifty models of such reactors are under design and regulatory approval in different countries.
"Small and medium reactors are a possible game changer for nuclear power", said David Shropshire, Section Head, Planning and Economic Studies, International Atomic Energy Agency. "They can be deployed by 2030 as a low carbon alternative, meet growing needs for potable water due to the climate change, and support remote and niche applications."
"Today's nuclear energy is the product of 60 years of innovation, supplying clean, affordable and reliable electricity on a major scale", said Ms. Agneta Rising, Director-General, World Nuclear Association, summarizing the deliberations at the workshop. "To meet the growing demand for clean electricity, the global nuclear industry Harmony programme sets out a vision of 25% of global electricity supplied by nuclear by 2050 working alongside other low-carbon energy forms such as renewable energies."
Deliberations on nuclear energy at the Forum intersected with discussions on renewable energy, energy efficiency, and fossil fuels and the need for finding the right mix suited for different regions and countries. Decarbonizing energy will require contributions from all low-carbon technologies.
The workshop was co-organized by World Nuclear Association and the International Atomic Energy Agency.
The impact of U.S. sanctions on Iranian oil industry, market in focus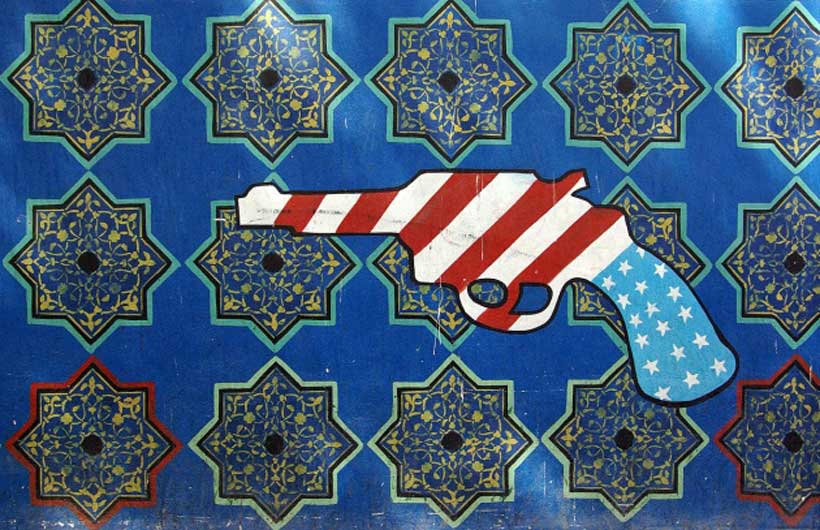 Right from the day Trump withdrew from Iran's nuclear deal, announcing his plan for cutting Iranian oil exports to zero, the oil scholars and experts all around the world begun contemplating the impacts of this decision on the Iranian oil industry especially on the country's oil exports.
Today, near five months after Trump's announcement and while the U.S. has re-imposed sanctions on Tehran, still nobody has a clear idea about the outcomes of the U.S. actions against Iran, and there is still great disagreement over the magnitude of the impact on Iranian oil industry and especially on crude exports.
However, the oil markets have been through various changes in the past few months based on which we can draw a relatively neat picture of what to expect in the future.
Markets moving toward 'oversupply'
In January 2017 OPEC and a group of non-OPEC producers including Russia began cutting their output in order to balance an oversupplied market in which the oil prices had fallen from over $100 a barrel to under $30. After OPEC+ agreement the glut was slowly drained and the prices stared to move in an upward trend reaching $80.
The rise in oil prices started to concern Trump's administration who were close to the midterm elections and also planning to re-impose sanctions on Iran; and the surging oil prices were not at all in line with their interests. This made Trump to begin pushing the U.S. allies in the Middle East to pump more oil in order to lower the surging prices.
In June 2018, led by Saudi Arabia as the biggest U.S. ally in the Middle East, OPEC and non-OPEC group agreed to restore some of their output to help rebalance the market which this time was considered "very tight".
Afterward, despite the 2017 agreement, some OPEC members were allowed to pump at their maximum levels and also the world's top three oil producers namely the U.S., Russia and Saudi Arabia, hit new production records.
Oil demand and a broken cycle
After pumping at their highest levels for over four months, Saudi Arabia and U.S. producers had to face the fact that there might not be enough demand for their oil in the markets.
The rising trade tensions between U.S. and China, rising interest rates and currency weakness in emerging markets have raised concerns about a slowdown in global economic growth and consequently in oil demand.
So getting back to the starting point [safe to say in a broken cycle], Saudi's begun to believe that, once again, the markets were moving toward a glut and even with the cuts in Iranian output, the markets didn't have the appetite for the new oil flows.
Consequently, in their latest gathering in Abu Dhabi, OPEC+, announced that the current situation "may require new strategies to balance the market."
Gathered for their 11th meeting on Sunday, the OPEC-Non-OPEC Joint Ministerial Monitoring Committee (JMMC) announced that "the Committee reviewed current oil supply and demand fundamentals and noted that 2019 prospects point to higher supply growth than global requirements, taking into account current uncertainties."
Following the meeting, Saudi Arabia announced its plans to reduce oil supply to world markets by 0.5 million barrels per day (bpd) in December, Reuters reported on Monday.
Iran sanctions and the exemptions
Facing resistance from Saudi Arabia for pumping more oil and pressured by high oil prices, the U.S. government had no choice but to soften their stance against Iran and let go of its "zero Iranian oil" dream.
So, just few days before OPEC+ meeting, when there were talks of a new strategy for cutting output, the U.S. government announced that it has agreed to let eight countries, including China, Turkey, South Korea, Japan and India to continue buying Iranian oil.
With the new waivers coming to effect, a significant amount of the cuts in Iran's oil exports will be compensated.
The impacts on Iran's oil industry
So far, affected by the U.S. sanctions, Iran's oil exports have fallen from an average of more than 2.5 million barrels per day to around 1.5 million bpd in recent weeks.
This means currently near 1 million bps of Iranian crude oil has been wiped from the markets and Iran is currently selling a lot less than what it used to sell before the re-imposition of the sanctions.
So how big the effect of these cuts could project on the country's economy?
First of all, the oil revenues envisaged in Iran's current budget for Iranian calendar year 1397 (March 2018-March 2019) is estimated to be 1.01 quadrillion rials (near $26.5 billion) planned based upon $55 oil. This means under a $55 scenario, for this amount of oil revenues to be realized, Iran should sell 2.410 million barrels per day of oil up to March 2019.
What should be taking into consideration here, is the fact that since the beginning of the current Iranian calendar year (March 2018), average oil price has been at least over $60 and according to Reuters ship tracking data, Iran has been exporting 2.5 million barrels of oil and condensate on average during this time span, that is about 400,000 barrels more than what is expected in the country's budget.
As for the current oil prices, according to the Reuters' latest report on Sunday, after Saudi Arabia announced a decision for cutting their output by 500,000 bpd in December and considering the U.S. announcement regarding the waivers over Iran sanctions, oil is currently being traded at over $70 per barrel that is still over $15 more than the price based on which Iran's budget is set.
Aside from the increase which is due to come from the resumption of purchases by the exempted countries, Iranian crude exports are also keeping steady with the demand staying strong in the EU. European buyers including Italy, France, Spain and Croatia continuing their intakes even after announcement of the sanctions.
This indicates that even at the current levels, and even without considering the barrels which are going to be back to Iranian oil exports due to the waivers for the mentioned eight countries, the U.S. sanctions are not having as a severe impact on Iran's economy and oil industry as they were supposed to.
Let's not forget the country's ample domestic storage which can easily absorb the barrels that are not exported. Previously, when the U.S. and EU imposed sanctions on Iran, the country put almost 50 million barrels of crude and condensates on floating storage between 2012 and January 2016.
Meanwhile, the country's refineries have also been picking up in the past few months. Iran's gasoline production has surged 50 percent over the last 12 months, with further increases to come, according to the oil ministry.
In the end, considering the global supply and demand patterns, the trade tensions between the U.S. and China and with OPEC+ considering new cuts to be executed in 2019, as well as U.S.' recent waivers over Iran sanctions, we can see that the odds are quite slim for U.S. sanctions having a significant impact on the Islamic Republic's economy and its oil industry in the long run.
First published in our partner Tehran Times