UN Migration Agency Helps 2,241 Migrants Get Home from Yemen in 2017
During the final days of 2017, IOM, the UN Migration Agency succeeded in completing two movements of stranded Somalis and Ethiopians out of Yemen, despite immense security challenges and difficult sea conditions. Two boats were deployed, one headed to Aden to evacuate Somali refugees, while the other went to Hudaydah to evacuate Ethiopians, who were considered especially vulnerable due to the dangers of rising violence near that port city.
The 27 December operation was the 19th assisted voluntary humanitarian return conducted by IOM out of the city of Aden sea port, taking 138 Somali men, women and children home in cooperation with UNHCR. With this final movement in 2017, IOM Yemen helped a total of 2,241 Somali refugees through its sub-office in Aden. The total number of Ethiopian migrants helped return home through Hudaydah seaport via Djibouti reached 746 people during 2017.
It took several attempts to move a second group, some 71 Ethiopians, all occurring within days of the Somali movement. Complications beyond the control of IOM delayed the movement until 31 December but at 4:30 PM on New Year's Eve, an IOM boat successfully left for Djibouti.
The next morning (1/01/2018), maritime authorities informed IOM that heavy waves near Djibouti would prevent the continuation of the voyage, forcing IOM's vessel to return to international waters near Yemen. Later that afternoon, authorities informed IOM its boat could set back on its course, ending what had become a long ordeal.
"It was very challenging to conduct movements out of Hudaydah seaport due to the security threats that are present in Yemen's northern Governorates. Those require us to liaise with different counterparts and authorities as well as the coalitions," said Hanan Hajori, of IOM Yemen's Assistance and Protection unit in the Hudaydah sub-office.
Without such permission, return assistance might not happen. In addition, due to rough seas and weather a number of movements had to be cancelled several times. "At the end, migrants in Hudaydah were taken out safely despite of all these challenges," Hajori added.
While most UN agencies deal with the challenges that come with shortages in funding, IOM Yemen's additional concern lies in the paramount issue of the safety of migrants and refugees while they are in IOM's care.
Providing food, shelter and medical assistance are key aspects of IOM's operations. IOM must also deal with complex security situations and volatile changes on the ground that can derail weeks of preparations in a matter of seconds. Keeping up with a heavy demand for operational efficiency as well as psychosocial efforts to lift the spirits of the people under IOM care requires working day and night to effectively help migrants so they may reach their final destination safely.
"This process usually takes from five to six hours, if everything is going smoothly," said Rabih Sarieddine, an IOM official directing the sea-borne operations. "Nevertheless, on many occasions, the movement can be delayed for hours due to security matters, such as poor coordination between the security cells on the ground and the coalition, or due to lack of resources at a port, say, where a captain isn't available."
None of these are easy passages. Embarkation at a collection/transit centre generally starts in the early morning hours before buses can move to a port. There, beneficiaries go through security and immigration checks, after which the IOM team begins assisting beneficiaries onto their vessel.
A journey from Aden to Berbera typically takes between 12 and 15 hours, depending on the sea conditions, Sarieddine explained.
Source: IOM
U.S. Now Past 3,000,000 Covid-19 Cases- World Nears 12,000,000 Cases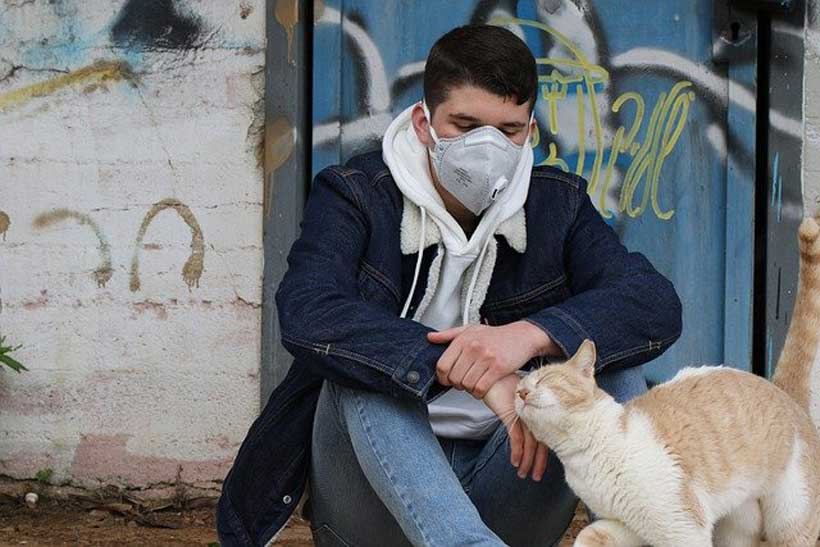 The most-authoritative site presenting, in real time, the number of coronavirus-19 (Covid-19) cases and data, country-by-country, throughout the world, and they now show America having soared past three million cases, and the entire world likely, by July 8th, to cross the threshold past twelve million cases.
They show the daily number of new cases as having steadily ascended ever since May 15th (100,393). The only lull (less-sharp rise) had been the moderate ascent which extended during the period of April 3rd (84,056) to May 15th (100,393). The first soaring period had extended during the period of March 17th (15,763) to April 3rd (84,056).
On July 4th, the number of daily new cases reached 190,662. On July 3rd, it had been 210,467. (The daily figures vacillate considerably.) So, it has approximately doubled between May 15 and now. That's just 50 days. Overall, it seems that we're still sharply ascending.
Many people continue to doubt the usefulness of these data, because the understanding of the virus continues rapidly to develop, and almost nothing was scientifically established about it prior to January 22 of this year. Because so much about the virus continues to be not scientifically well-established, many people who distrust science and have higher trust in the beneficence or other rightness of the 'natural order' or of 'God', continue to believe that the globally reported figures should be ignored, and "nature should just be allowed to take its course" in order that a 'herd immunity' will develop and no Man-made vaccine will be needed in order to overcome whatever problem might possibly exist regarding this virus.
Also, many people believe that scientists are more corrupt than whatever authority the individual person happens to trust is. A great many individuals distrust the opinions of a majority of scientific experts on a given matter, regardless of how large that majority of expert opinions may happen to be. For example, there exists widespread disbelief in the peril that over 90% of climatologists assert to exist that unless humans cut way back fast on our burning of fossil fuels, this planet's biosphere will soon become doomed to end within perhaps even less than a thousand years — producing a dead planet.
Consequently, many individuals reject these data, and trust instead that 'herd immunity' will develop after all of the non-immune people will have died-off — and that those believers will themselves turn out to be among the immune ones, instead of among the ones who will die off from this disease (if the disease is real, at all, which some contest).
World Bank- India $750M Agreement for Emergency Response Program for MSMEs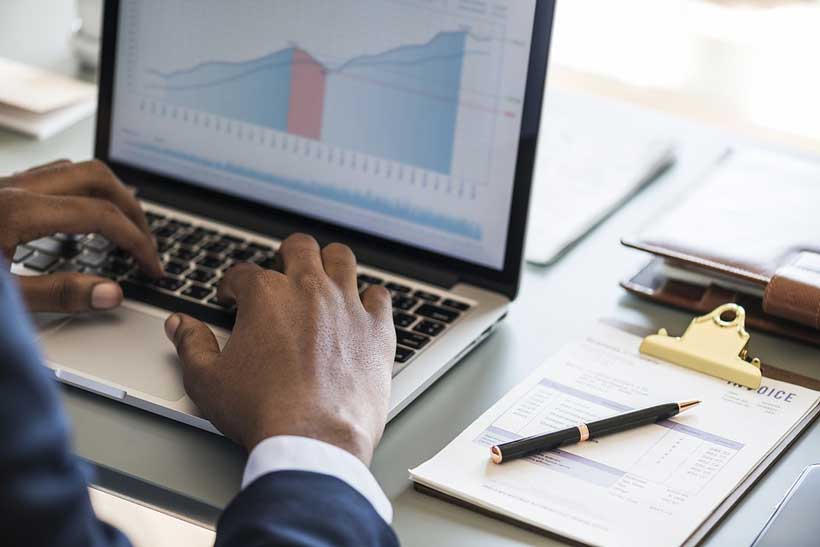 The World Bank and the Government of India today signed the $750 million agreement for the MSME Emergency Response Program to support increased flow of finance into the hands of micro, small, and medium enterprises (MSMEs), severely impacted by the COVID-19 crisis.
The World Bank's MSME Emergency Response program will address the immediate liquidity and credit needs of some 1.5 million viable MSMEs to help them withstand the impact of the current shock and protect millions of jobs. This is the first step among a broader set of reforms that are needed to propel the MSME sector over time.
The agreement was signed by Sameer Kumar Khare, Additional Secretary, Department of Economic Affairs, Ministry of Finance on behalf of the Government of India and Junaid Ahmad, Country Director, India on behalf of the World Bank.
"The COVID-19 pandemic has severely impacted the MSME sector leading to loss of livelihoods and jobs. The Government of India is focused on ensuring that the abundant financial sector liquidity available flow to NBFCs, and that banks which have turned extremely risk averse, continue taking exposures in the economy by lending to NBFCs," said Sameer Kumar Khare, Additional Secretary, Department of Economic Affairs, Ministry of Finance. "This project will support the Government in providing targeted guarantees to incentivize NBFCs and banks to continue lending to viable MSMEs to help sustain them through the crisis," he added.
The World Bank Group, including its private sector arm – the International Finance Corporation (IFC), will support the government's initiatives to protect the MSME sector by:
Unlocking liquidity
India's financial system benefited from early and decisive measures taken by the RBI and the Government of India (GOI) to infuse liquidity into the market. Give current uncertainties, lenders remain concerned about borrowers' ability to repay – resulting in limited flow of credit even to the viable enterprises in the sector. This program will support government's efforts to channel that liquidity to the MSME sector by de-risking lending from banks and Non-Banking Financial Companies (NBFCs) to MSMEs through a range of instruments, including credit guarantees.
Strengthening NBFCs and SFBs
Improving the funding capacity of key market-oriented channels of credit, such as the NBFCs and Small Finance Bank (SFBs), will help them respond to the urgent and varied needs of the MSMEs. This will include supporting government's refinance facility for NBFCs. In parallel, the IFC is also providing direct support to SFBs through loans and equity.
Enabling financial innovations
Today, only about 8 percent of MSMEs are served by formal credit channels. The program will incentivize and mainstream the use of fintech and digital financial services in MSME lending and payments. Digital platforms will play an important role by enabling lenders, suppliers, and buyers to reach firms faster and at a lower cost, especially small enterprises who currently may not have access to the formal channels.
"The MSME sector is central to India's growth and job creation and will be key to the pace of India's economic recovery, post COVID-19. The immediate need is to ensure that the liquidity infused into the system by the government is accessed by MSMEs. Equally important is to strengthen the overall financing ecosystem for MSMEs," said Junaid Ahmad, World Bank Country Director in India. "This operation seeks to achieve both these objectives by furthering the role of NBFCs and SCBs as effective financial intermediaries and leveraging fintech to broaden the reach of finance into the MSME sector."
The World Bank has to date committed $2.75 billion to support India's emergency COVID-19 response, including the new MSME project. The first $1 billion emergency support was announced in April this year for immediate support to India's health sector. Another $1 billion project was approved in May to increase cash transfers and food benefits to the poor and vulnerable, including a more consolidated delivery platform – accessible to both rural and urban populations across state boundaries.
The $750 million loan from the International Bank for Reconstruction and Development (IBRD), has a maturity of 19 years including a 5-year grace period.
Norilsk Nickel has a permafrost monitoring plan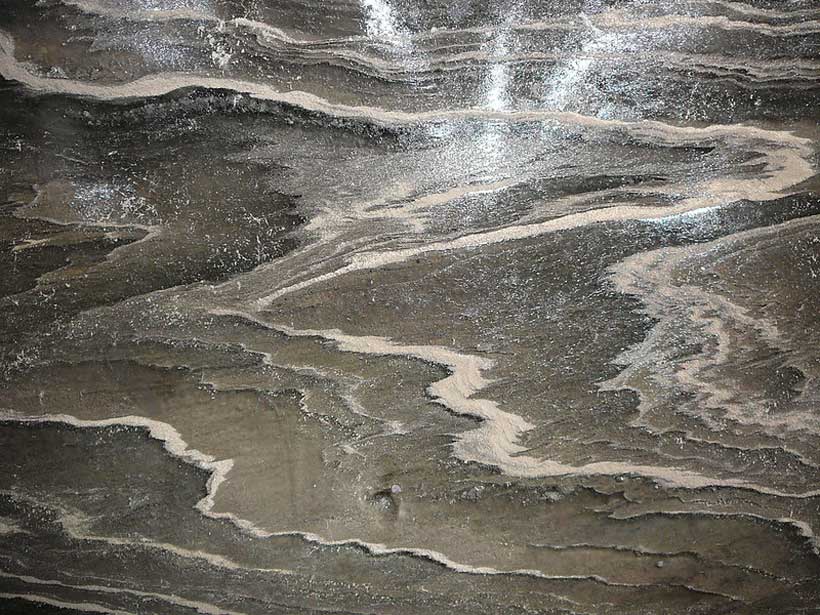 Russian nickel and palladium producer will monitor the state of permafrost
Russia's Norilsk Nickel, a major global nickel and palladium producer, has created an environmental task team, independent of the board of directors, to monitor progress in the Russian major's environmental programmes, the company said.
A state of emergency was declared in Norilsk as a result of permafrost thawing. Several tons of diesel fuel leaked from the fuel tank at the TPP of Norilsk Energy Company No. 3 and leaked into the neighboring river on May 29.
Nornickel said it had appointed Andrey Bougrov, who has worked at the company since 2013, as its senior vice president for environmental protection.
The company plans to boost its cooperation with Russian and foreign researchers focused on Arctic ecology and permafrost zones to find solutions and improve industrial safety in the region, Bougrov said in the statement.
In addition, the post of deputy director for ecology will be introduced in the Polar division of Nornickel.
Commenting on his appointment, Bougrov said that Nornickel plans to step up its cooperation with Russian and foreign researchers, and specialist organisations focused on Arctic ecology and permafrost zones, to jointly study permafrost environments and find solutions to improve industrial safety in the Arctic region.
"Our joint efforts based on transparency will provide us with the most advanced solutions, while also contributing to the protection of the Arctic nature," said Bougrov.
The company and emergency specialists are collecting contaminated soil and fuel from local rivers, and President Vladimir Putin has said the scale of the clear-up operation is unprecedented for Russia.
According to Nornickel's estimate, over 90% of spilt fuel has been collected and removed so far. It said previously the accident was caused by thawing in the permafrost weakening the foundations of a storage tank.