UN Migration Agency Helps 2,241 Migrants Get Home from Yemen in 2017
During the final days of 2017, IOM, the UN Migration Agency succeeded in completing two movements of stranded Somalis and Ethiopians out of Yemen, despite immense security challenges and difficult sea conditions. Two boats were deployed, one headed to Aden to evacuate Somali refugees, while the other went to Hudaydah to evacuate Ethiopians, who were considered especially vulnerable due to the dangers of rising violence near that port city.
The 27 December operation was the 19th assisted voluntary humanitarian return conducted by IOM out of the city of Aden sea port, taking 138 Somali men, women and children home in cooperation with UNHCR. With this final movement in 2017, IOM Yemen helped a total of 2,241 Somali refugees through its sub-office in Aden. The total number of Ethiopian migrants helped return home through Hudaydah seaport via Djibouti reached 746 people during 2017.
It took several attempts to move a second group, some 71 Ethiopians, all occurring within days of the Somali movement. Complications beyond the control of IOM delayed the movement until 31 December but at 4:30 PM on New Year's Eve, an IOM boat successfully left for Djibouti.
The next morning (1/01/2018), maritime authorities informed IOM that heavy waves near Djibouti would prevent the continuation of the voyage, forcing IOM's vessel to return to international waters near Yemen. Later that afternoon, authorities informed IOM its boat could set back on its course, ending what had become a long ordeal.
"It was very challenging to conduct movements out of Hudaydah seaport due to the security threats that are present in Yemen's northern Governorates. Those require us to liaise with different counterparts and authorities as well as the coalitions," said Hanan Hajori, of IOM Yemen's Assistance and Protection unit in the Hudaydah sub-office.
Without such permission, return assistance might not happen. In addition, due to rough seas and weather a number of movements had to be cancelled several times. "At the end, migrants in Hudaydah were taken out safely despite of all these challenges," Hajori added.
While most UN agencies deal with the challenges that come with shortages in funding, IOM Yemen's additional concern lies in the paramount issue of the safety of migrants and refugees while they are in IOM's care.
Providing food, shelter and medical assistance are key aspects of IOM's operations. IOM must also deal with complex security situations and volatile changes on the ground that can derail weeks of preparations in a matter of seconds. Keeping up with a heavy demand for operational efficiency as well as psychosocial efforts to lift the spirits of the people under IOM care requires working day and night to effectively help migrants so they may reach their final destination safely.
"This process usually takes from five to six hours, if everything is going smoothly," said Rabih Sarieddine, an IOM official directing the sea-borne operations. "Nevertheless, on many occasions, the movement can be delayed for hours due to security matters, such as poor coordination between the security cells on the ground and the coalition, or due to lack of resources at a port, say, where a captain isn't available."
None of these are easy passages. Embarkation at a collection/transit centre generally starts in the early morning hours before buses can move to a port. There, beneficiaries go through security and immigration checks, after which the IOM team begins assisting beneficiaries onto their vessel.
A journey from Aden to Berbera typically takes between 12 and 15 hours, depending on the sea conditions, Sarieddine explained.
Source: IOM
IRENA Facilitates Investment and Renewable Projects on Ground in Africa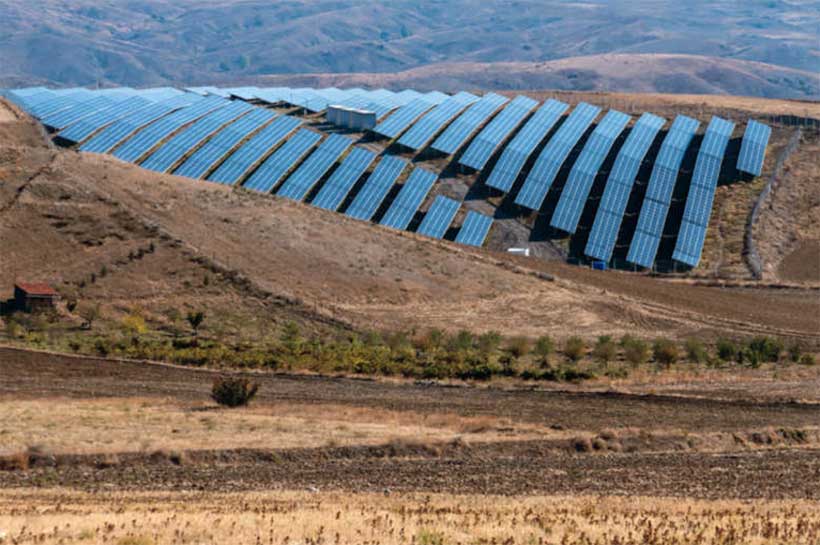 Boosting renewable energy projects on the ground requires scaling up investment. IRENA's state-of-the-art analysis of enabling policy frameworks and finance mechanisms channel public and private investment in markets like Africa, Latin America, Asia, South-East Europe and the Small Island Developing States (SIDS). Now, IRENA is taking its work one step further by increasing the Agency's on-ground impact with 15 regional and sub-regional platforms which aims at scaling up renewables deployment and investments.

One step in this new direction is the event that took place in Johannesburg as part of the Africa Investment Forum hosted by the African Development Bank. It facilitated renewable energy deal-making in Sub-Saharan Africa in partnership with Power Africa and the African Trade Insurance Agency. The event corresponds to IRENA's new direction and way forward ensuring an acceleration of the renewable energy transformation globally.
Speaking at the Investment Forum in South Africa, IRENA's Director-General Francesco La Camera underlined the importance of renewable energy to meet sustainable economic growth and Africa's climate and development ambitions. "Now more than ever, renewables have become a compelling investment proposition", said La Camera. "With renewable energy technology prices set to decline, the cost-competitiveness of renewables will strengthen further. IRENA's analysis shows that nearly a quarter of Africa's energy needs could be met from indigenous and clean renewable energy sources by 2030. This would result in a wide array of socio-economic benefits in terms of economic growth, welfare, employment and energy access. It's Possible".

IRENA has been committed to supporting African governments in their quest for a sustainable energy future. The Agency has supported countries in building attractive investment frameworks for renewables to strengthen institutional and technical capacity. It has also supported the development and financing of renewable energy projects through project facilitation tools.
"A lot remains to be done to address the key risks and barriers that hinder the scale-up of renewable investment in the region", La Camera continued. "There is no shortage of renewable energy project proposals which are competing for investor capital. But they are not always financially viable. Many proposals fail to materialize due to high cost of capital, limited access to risk mitigation solutions and long delays in projects".

By building on its extensive project pipeline in Sub-Saharan Africa with over 90 renewable energy projects, the Agency has showcased 10 renewable energy projects at the Investment Forum. Projects from Cameroon, Cote D'Ivoire, Kenya, Mali, Senegal, Sierra Leone and Togo which have a total capacity ranging from 6 MW to 70 MW – covering technologies like wind, solar, bioenergy and hydropower – were presented.

IRENA's project facilitation platform provides project owners and developers with increased visibility for their projects among financiers and other market players. Project owners have access to wide range of financial instruments provided by multiple investors from development finance institutions, private companies, utilities, private equity funds, donor and multi-donor facilities, commercial banks and more, as well as access to different services for example legal and financial advisory, environmental, project development and Engineering Procurement and Construction contracting.
More information about IRENA's project facilitation.
Africa-Europe Alliance: Two new financial guarantees under the EU External Investment Plan
Today in the margins of the 2019 Africa Investment Forum in Johannesburg, South Africa, the European Commission signed two guarantee agreements with two Member States' development finance institution: the Dutch 'Financierings-Maatschappij voor Ontwikkelingslanden N.V' (FMO) and the Italian 'Cassa Depositi e Prestiti' (CDP). These guarantee agreements are part of the implementation of the EU External Investment Plan, the financial arm of the Africa-Europe Alliance for Sustainable Investment and Jobs.
Commissioner for International Cooperation and Development, Neven Mimica said: "The agreements signed today, worth €70 million, will help us to unlock more than €500 million in new investment in Africa and the EU Neighbourhood. These guarantees aim at mitigating and sharing the risk with other private investors in countries where otherwise these investments would not be as attractive. They will help to boost access to finance for small businesses, notably in the tech sector – and create up to 175,000 jobs directly and indirectly."
Two guarantees, one goal: more investment in partner countries
The two guarantees will significantly boost investment and access to finance for small businesses (MSMEs), especially in the technology sector, in the countries covered by the Plan.
FMO Ventures Programme
This €40 million guarantee agreement is a partnership with FMO, the Dutch development bank. It targets Sub-Saharan Africa and the EU Neighbourhood. It will guarantee venture capital provided by FMO to start-up companies, in particular led by young entrepreneurs. The companies will use technology to lower the costs of making or supplying products and services that were previously unaffordable to many people. The guarantee will target companies offering digital solutions in a wide range of areas, from agriculture, access to energy and financial services to education, healthcare, transport and logistics. It will support up to 125,000 new jobs, directly and indirectly.
Archipelagos One4A – One Platform for Africa
The €30 million Archipelagos guarantee agreement is a partnership with Cassa Depositi e Prestiti (CDP), the Italian Development Bank, and the African Development Bank (AfDB). It will support access to finance across Africa for high potential small businesses. In order to help their growth, the programme supported by the guarantee will provide financing through innovative capital markets solutions. It will also enable financing partners to share the risk of investing in projects. By doing so it will generate up to 50,000 jobs, many for young people, and benefit about 1,500 small businesses in 10 African countries.
These guarantees are part of the External Investment Plan, which, by investing €4.5 billion, is set to leverage €44 billion in total investment. Out of the total budget, the EU has already allocated €4.2 billion.
Background
The EU External Investment Plan is using €4.5 billion in public funds to leverage €44 billion by 2020 in public and private investment for development in countries neighbouring the EU and in Africa.
The plan has three pillars. The first is finance. Through financial guarantees, the EU mitigates the risk in countries with difficult environments so that private investors and development banks will lend to entrepreneurs or finance development projects.
The plan's second part is technical assistance. This funds experts who help develop new projects, to the benefit of will authorities, investors and companies. Technical assistance may include, for example, market intelligence and investment climate analysis, targeted legislative and regulatory advice, support to partner countries in implementing reforms, chains and identification, preparation, and help to carry out necessary investments.
The third part is investment climate support. The EU works closely with governments in partner countries to help them improve the conditions which investors consider when making their decisions. These include the business environment and a country's political and economic stability. The EU also brings together governments and business to discuss investment challenges.
The External Investment Plan is a key part of the Africa-Europe Alliance for Sustainable Investment and Jobs, launched by European Commission President Jean-Claude Juncker in September 2018. The Alliance aims to boost investment which creates jobs and promotes sustainable development.
UNIDO and Morocco's MASEN to strengthen cooperation to deploy renewable energy technologies
The United Nations Industrial Development Organization (UNIDO) and the Moroccan Agency for Sustainable Energy of the Kingdom of Morocco (MASEN) signed a Memorandum of Understanding (MoU) to develop and implement projects deploying advanced renewable energy technologies in Morocco and targeted African countries, with the aim of creating aspirations to support African countries on their path towards inclusive and sustainable industrial development.
The partnership with MASEN complements UNIDO's ongoing activities under its flagship 'Low Carbon Low Emission Clean Energy Programme' in Africa, which seeks to reduce poverty by promoting industrial growth through renewable sources of energy. It already started in 2017, on the margins of the 22nd Session of the Conference of the Parties (COP 22) to the UN Framework Convention on Climate Change (UNFCCC), when UNIDO Director General LI Yong, and MASEN President Mustapha Bakkoury launched the Vanadium Flow Battery project to demonstrate smoothing and stabilizing electricity output. An official handover ceremony is planned to take place in Ouarzazate, Morocco, in conjunction with a workshop gathering Moroccan officials and representatives from neighboring countries.
With MASEN's support, UNIDO proposes to create a platform for the dissemination of renewable energy technologies in targeted countries while developing the local production of some technology components, thus creating grounds for achieving shared prosperity, economic competitiveness and environmental sustainability.