Romanian youth learn how to fundraise and shape a sustainable future
At YouthBank Romania young people take all the crucial decisions about how to raise funds and which sustainable development projects to back.
The programme, an offshoot of the International YouthBank, a youth-led grant-making organization, has been running for twelve years in Romania and its success can be seen by the fact students have now become leaders themselves within the programme.
One such ex-student is Programme Manager Alexandra Soare who explains how the programme works within the particular context of Romania and describes how the organization is now poised to take a new step forward.
YouthBank Romania is a non-formal education programme coordinated by the young for the young and is formed of groups of up to 20 students who meet to fund raise and choose sustainable development projects to receive the money.
Once they are signed up, the young people have training sessions on fundraising, communications and grant-making. They gain hands-on experience with real money and responsibility. Projects chosen to receive funds are as diverse as group clean-ups of a neighbourhood to sponsoring a student with cancer through treatment.
"We target a wide range of people, urban and rural, wealthy and not which means students get to interact with people they might not have come into contact with otherwise," said Alexandra.
Diversity is built into the programme so that, for example, often excluded communities like the Roma and the Hungarian minority are actively integrated.
'Gamifying' the experience
"The biggest challenge we face is gaining people's trust in a country where the NGO and Sustainable Development culture is still growing. Then we have to keep teenagers interested in the programme over the long-term. It is not that easy to convince a 16-year-old that they can raise, say, 400 euros and then at the end of the year they may see an impact. They have grown up with technology and instant results so we are trying to 'gameify' the process by giving small regular incentives and updates," said Alexandra.
Another bigger challenge is to keep youth and their experiences from leaving Romania, which faces many social problems, once they are adult.
Despite all that, YouthBank has chalked up some major successes.
"Some kids wanted to mount a festival in their school yard, something that had never been done before. The idea was to fund raise to buy equipment for children in rural areas. We are now on our 8th festival proving that it is a truly sustainable idea and has become a tradition. Each year they fund raise for a different cause. This year they came up with the idea to create fools for blind people who may be visiting so that they can 'see' different tourist sites in braille. So there is real innovation."
The next step is to expand. Currently the programme is running in 10 communities in Romania. The plan is to expand the network to new cities and by 2020 have 20 YouthBanks up and running around the country.
Since its implementation at a national level there have been more than one thousand YouthBank members (main beneficiaries), around 3,000grantees (secondary beneficiaries) and nearly 400,000 direct and indirect beneficiaries of implemented projects.
"We would also like to shift the emphasis from purely events-based fundraising to social entrepreneurship which will be of benefit career-wise to participants, to raise the quality of the projects themselves and increase the capacity of the trainers," said Alexandra.
The last word goes to Diana Gherghelejiu, a member of YouthBank Sibiu.
"After 3 years as a YouthBank member I can strongly say that this programme is an extraordinary experience for every teenager that wants to do more than homework during high school years.
"The phenomena through which a group of people becomes your family, a family with a common goal, feels incredible and I do not know what I'm going to miss the most: the brainstorming sessions, the interviews or the meetings. What is clear is that there's nothing more complex, educational, interactive and fun than being a YouthBank member."
Source: UNICEF
Luxury Predecessors become the Necessity of Successors
It appears that many people's lives today are increasingly focused on the pursuit of luxury. There is no denying the allure of luxury, whether it be in the form of designer goods, expensive automobiles, or lavish travel. Less frequently discussed, though, is the fact that many people now view the pursuit of luxury as essential to their success rather than just a matter of personal taste.
We need to look at the historical context to comprehend why luxury has evolved into a necessity. Luxury used to be a privilege enjoyed only by the wealthy elite who could afford to splurge on pricey items and experiences. The rise of consumer culture in the 20th century has made it simpler for the middle class to access luxury. More and more people started aspiring to the lifestyle that luxury represented as businesses started marketing luxury goods to a wider audience.
This desire for luxury has evolved to be closely related to our ideas of success. Owning expensive goods is often seen as a sign of success and status. It's a way for them to demonstrate to the world that they've succeeded and are deserving of respect. The pursuit of luxury has consequently evolved into a central theme in the cultural narrative surrounding success.
But why has luxury become such an important part of this narrative? Our society's escalating competitiveness is one factor. Being unique in a world where everyone is vying for success and attention has become more crucial than ever. And displaying wealth and luxury in a prominent manner is one way to accomplish this. People can advance in their careers and social circles by showing off their wealth and status by purchasing expensive goods.
Luxury is often viewed as a way to reward oneself for effort and success, which is another reason why it has become necessary. In a society where achievement and productivity are prized above all else, the pursuit of luxury can give one a sense of satisfaction and validation. People can get the feeling that their efforts have paid off and that they are entitled to indulge in luxury goods and experiences by doing so.
A prime example of how the success of opulent predecessors can turn into a requirement for successors is the tale of King Bruce and the spider. He, who was in exile and feeling discouraged, saw a spider repeatedly trying to spin a web. The spider kept trying despite repeatedly failing and kept going until it eventually succeeded.
King Bruce was motivated to keep going in his own pursuit of success by the spider's tenacity. He came to the conclusion that persistence and determination are just as important to success as talent and aptitude. Then, after successfully leading a rebellion against his adversaries, he was able to retake his throne and enjoy the opulent lifestyle that came with it.
In this way, predecessors' luxuries turn into successors' needs. They serve as role models for future generations, motivating them to pursue success by showing what is possible with effort and tenacity. Many successors might lack the inspiration and drive to pursue their own ambitious goals if these luxurious predecessors' examples are not followed.
Similarly, the life of Bill Gates, one of the richest people in the world and a co-founder of Microsoft, illustrates how once-luxury predecessors eventually become necessities for successors. Despite coming from a low-income family, Gates was able to achieve great success through his own perseverance, hard work, and inspiration from other successful people.
The achievements of his well-off forebears, including entrepreneurs and inventors Thomas Edison and Alexander Graham Bell, served as inspiration for Gates. He understood that the secret to success wasn't just talent or intelligence, but also the capacity to keep going in the face of obstacles and setbacks.
Furthermore, through his philanthropic endeavors, Gates has persisted in inspiring and motivating others. His commitment to enhancing people's lives all over the world has resulted in billions of dollars being donated to charitable organizations. His accomplishments and generosity serve as a motivating example of the value of volunteering and using one's resources to improve society.
In the end, anyone who aspires to greatness can find inspiration from a successful person who serves as a role model. Successors can demonstrate extravagance in their own lives and have a positive impact on their communities and the world by realizing and putting into practice the lessons learned from luxury predecessors. In fact, successors can learn about the qualities and traits that helped their wealthy predecessors succeed, like hard work, dedication, and perseverance, by looking at their lives and careers. They can learn how to overcome the difficulties and obstacles they might encounter on their own path to success.
Dance and games offer glimpses of life – and death – in ancient Italy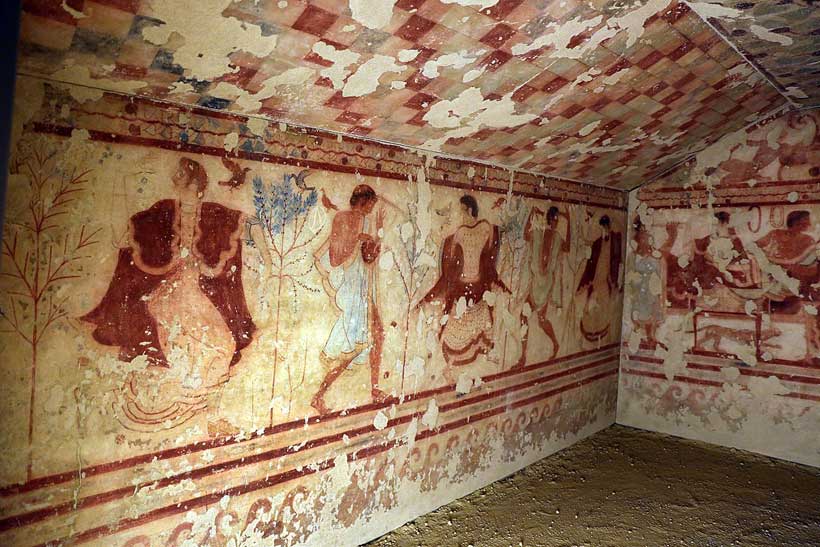 Tomb and urn images shed light on the intricacies of Etruscan and Roman civilisation at least 2 000 years ago, reviving it for modern times.
By ALEX WHITING
A 2 500-year-old Etruscan tomb in the Italian city of Tarquinia has walls covered in paintings of brightly coloured dancers and musicians. A 1st-century funerary urn of a woman who died in nearby Rome depicts a couple playing a board game.
While tombs and urns might seem to be unlikely places to find scenes of people dancing or playing board games, in classical antiquity they conveyed important messages about personal relationships and society.
Game of seduction
The Roman marble urn, for example, bears an inscription identifying the deceased woman as Margaris, a slave of Marcus Allius Herma. The couple is playing "Little Soldiers", a game of strategy symbolising seduction, and Margaris is winning.
'The image of the board game shows intimacy between the couple,' said Véronique Dasen, professor of classical archaeology at the University of Fribourg in Switzerland. 'It is a very beautiful thing because she is a slave, but she's also the beloved one and the leader. The game is also a message to say they will be together forever.'
Although games were an important part of ancient life – even the gods played them – for a long time they went unstudied. The only major work on the topic was published in 1869.
Dasen is leading an EU-funded research project called Locus Ludi to address this gap. It is carrying out the first comprehensive study of the written, archaeological and iconographic records of games, which have been largely forgotten in museums and libraries.
Beastly boys, good girls
Some Roman sarcophagi of children are carved with scenes of boys playing. These are no simple illustrations of childhood amusement – they have a twist.
The beautiful carvings show the boys fighting over their game and pulling each other's hair. One boy is even biting his playmate.
This reflects the extent to which violence was allowed in games and was culturally part of the fun, according to Dasen. Romans valued this behaviour.
Roman girls, on the other hand, were never depicted fighting over games. Instead, they are always shown playing nicely and quietly.
Such pastimes were a way for children to experience winning and losing and to learn to master their emotions.
Play it again
In addition to studying the hidden messages in the images of games in ancient Roman as well as Greek art, the Locus Ludi team has recreated some and made them available to play online.
The "Little Soldiers" amusement played by the slave and her lover is the only Roman strategic board game described in detail in Roman literature.
The researchers used these descriptions and archaeological finds to recreate the rules of the game so that it can be played again today, along with several other ancient pastimes that have been made accessible to modern-day players.
The aim is to help integrate ancient games as cultural material in school and university programmes today, according to Dasen.
Knowing more about the educational and societal role of play in the past is important to understand the present and widen the debate about high-tech toys and new forms of sociability. Locus Ludi, whose funding is through the European Research Council, started in 2017 and runs through September this year.
Female authority
Unlike the ancient Romans and Greeks, women in Etruscan society had equal status to men. The Etruscans controlled central Italy before the region became part of the Roman empire. Many of their rituals were adopted by the Romans.
'The Greeks were shocked by the status that Etruscan women had and described them as women of ill repute,' said Dr Audrey Gouy, an archaeologist specialising in pre-Roman Italy at the University of Lille in France.
Scenes painted in underground tombs in Tarquinia not only show women and men dancing together as equals, they also depict the females as leaders in their community.
The dancers are performing an ancient funeral ritual. A woman playing castanets leads them. Bands of sacred cloth are draped over her arms – a symbol of her religious authority.
'This woman controlled the ritual,' said Gouy, who was the first person to study Etruscan dance.
The castanet player led people through the ritual's different stages. She opened up a connection between the world of the living and the world of the dead, helping the deceased pass through.
Dance at a funeral also served people coping with grief, according to Gouy.
'Dance has a psychological effect on the body that helps to heal after a death,' she said.
Gouy studied textiles in Etruscan art as part of an EU-funded project called TEXDANCE, which ended in 2021, and published a book on the subject last year.
Costume signals
She said researching the dancers' clothes in paintings and carvings reveals a lot about their movements and the sounds they made.
'Through the clothes we can see the different phases of the dance,' Gouy said.
The garments in the tombs show that the dancers move slowly at first, then spin and leap faster and faster. Gouy – herself a dancer – is planning to recreate these clothes and make a video of their movements to show how the ritual might have been performed.
In addition to clothes, male and female dancers wore bracelets and belts, which would have jangled as they moved.
The women's accessories may have given light, high-pitched sounds. The men's belts bore larger objects that may have sounded like a low-pitched rattle.
The possible differences of sound between young men and women in dance led Gouy to think that there may have been a sort of gender soundscape in Etruscan dance.
'The Tarquinian tombs fascinate me because the Etruscans created an envelope of paintings around their dead to protect them for all eternity,' she said. 'They are full of representations of joy, of life, and they tell us so much about Etruscan society.'
Research in this article was funded via the EU's European Research Council and the Marie Skłodowska-Curie Actions (MSCA). The article was originally published in Horizon, the EU Research and Innovation Magazine.
The Threat of Brain Drain: Causes, Implications, and Solutions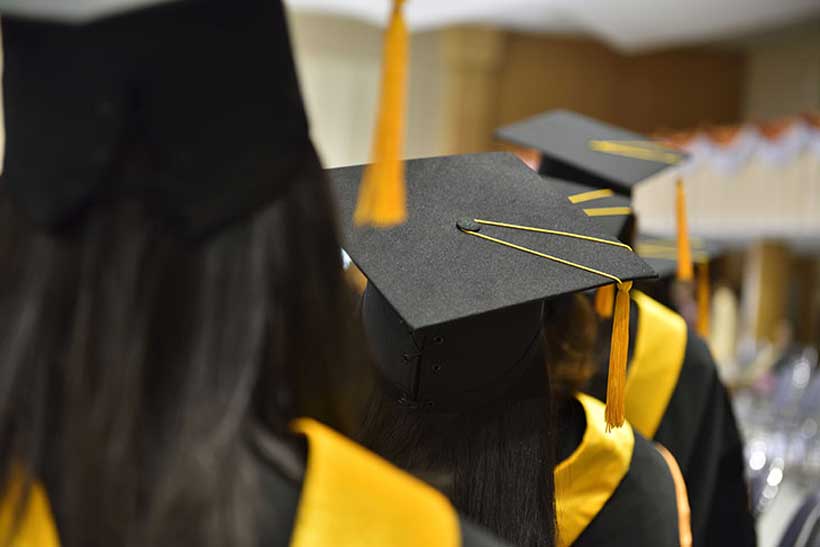 The phenomenon of highly educated and skilled professionals moving from their home country to another country in search of better employment opportunities, living conditions, and other benefits is known as brain drain. This phenomenon presents several difficulties, including a sizable loss of human capital, a decline in the innovation and productivity of the source nation, and a potential imbalance in the distribution of talent globally.
Brain drain has become a major issue for many developing nations, as it results in the loss of talented people who could make significant contributions to the economic and social development of their home nations. Since a large number of highly skilled professionals have left Pakistan in search of better employment opportunities, the nation has struggled with a serious brain drain issue.
Causes of Brain Drain
The brain drain is caused by a number of factors. The absence of employment options in the country of origin is the main factor. It can be difficult for many highly qualified professionals to find employment that matches their education and experience, which causes them to look for opportunities elsewhere. Due to low pay and unfavorable working conditions in some countries, professionals may also struggle to support their families. Instability in politics, poor infrastructure, and limited access to technology can all be contributing factors.
The same is true for Pakistan, where one of the main reasons for the brain drain is a lack of economic opportunities. Many highly qualified professionals, such as doctors, engineers, and IT experts, are compelled to look for opportunities abroad because they cannot locate domestic jobs that match their skill sets. Similarly, long-standing political unrest in Pakistan has been characterized by frequent administration changes and a pattern of military takeovers.
Simultaneously, through their financial contributions, the diaspora communities—which include expatriates, overseas Pakistanis, and Pakistani Americans—have a significant impact on Pakistan's economy. Whereas, doctors, engineers, scientists, and business owners are just a few of the highly qualified professionals living in the Pakistani diaspora. These professionals can help Pakistan develop by sharing their skills and knowledge because they have worked in developed nations where they have gained invaluable experience and knowledge.
Implications of Brain Drain
There are several detrimental effects of brain drain on developing nations. First, it leads to a shortage of highly skilled professionals, making it challenging to develop critical sectors such as healthcare, education, and technology. An additional effect is a decrease in investment in education and training. Secondly, governments invest a lot of money in professional development and education, and when these people leave the workforce, that investment is lost. Third, a reduction in innovation, research, and development may result from brain drain. It can also worsen economic inequality because most highly skilled and educated individuals can afford to emigrate.
Moreover, brain drain has serious repercussions for the country of origin. Highly skilled individuals frequently leave the country, resulting in a sizable loss of human capital that can harm the nation's economic development. Sectors like healthcare, education, and research—which demand highly skilled personnel—feel the impact of this loss most acutely. Furthermore weakening the nation's economy is the possibility of brain drain causing a general decline in productivity and innovation. Additionally, the exodus of talented people can make already-existing social and economic disparities worse by depriving the country's marginalized communities of qualified professionals who can assist in meeting their needs.
Possible Solutions for Brain Drain
The issue of brain drain has been addressed with a number of solutions. In-country wage increases and better working conditions are two potential solutions. This may attract highly qualified professionals and persuade them to remain and support the growth of their nation. Making investments in vital industries like healthcare, education, and technology is an additional solution. Whereas, governments can foster an environment where professionals are more likely to stay and contribute to the growth of their nation by offering more employment opportunities and better infrastructure. A further way to entice professionals to stay in the country is by providing incentives like tax breaks and housing subsidies.
However, Pakistan must create a comprehensive strategy to address this issue that aims to retain its skilled workforce and draw in foreign investment. To provide training opportunities and help Pakistanis develop industry-specific skills, one potential solution is to form partnerships with foreign institutions. With this strategy, education, and training can be of higher quality, increasing the employability of Pakistan's skilled labor force.
Pakistan should also concentrate on improving the environment in which companies can operate. The government should offer incentives to foreign investors to set up their businesses in Pakistan, which will create more job opportunities for the local workforce. To create a stable and conducive environment for businesses to operate, the government should prioritize investments in vital sectors like infrastructure, healthcare, and education.
Raising the standard of living in Pakistan is another way to draw and keep skilled workers. This can be done by funding social welfare programs, enhancing the standard of healthcare, and making sure that people live in a safe and secure environment. With this strategy, Pakistan's citizens and the wider world may have a more favorable impression of the country.
Conclusion
The development of many developing nations is seriously threatened by brain drain. Some of the main reasons include a lack of job opportunities, low pay, unfavorable working conditions, poor infrastructure, limited access to technology, and political unrest. The detrimental effects of brain drain include a lack of highly skilled workers, a reduction in investments in education and training, a decline in innovation, research, and development, and a worsening of economic inequality.
However, there are potential solutions to these problems, such as enhancing working conditions and raising salaries, investing in important industries, and providing incentives like tax breaks and housing subsidies. Governments can improve the environment for professionals to stay and contribute to the growth of their nation by putting these solutions into practice, which will ultimately result in more economic and social advancement.
Last but not least, the loss of talent from Pakistan is a serious issue that hinders the development and growth of the economy in that nation. The main causes of this trend are the state of the global economy, unstable political conditions, and a weak educational system. By investing in education and training, fostering a more welcoming environment for businesses, and raising the general standard of living of its people, Pakistan can, however, position itself to attract and retain skilled workers in a fiercely competitive global marketplace.