Heading towards GDPR in 2018– Enhanced rights for citizens in the EU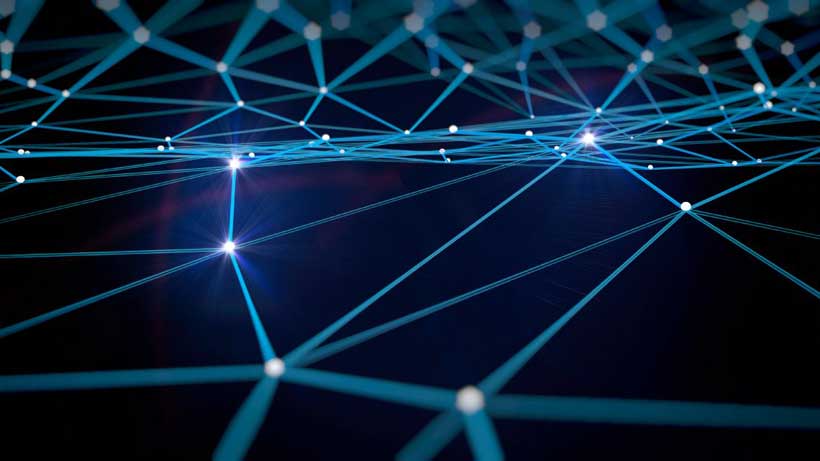 One thing is certain for 2018. It will be marked with a milestone change in data protection for persons in the EU. Not only for EU citizens, but for anyone in the EU. And such protection will have effect not only in the EU, but its long-arm effect will bring duties for its compliance world wide. It will affect not just businesses in the EU, but the companies in the USA, China or Australia. Now, it has been clearly recognized, what has been in the air for some time, that when protection of human rights in the cyber sphere is at stake, earth bound borders are being overcome. And so is the classic international law. General Data Protection Regulation ('GDPR'), which is about to be applicable as from 25 May 2018, will bring major changes in data protection introducing enhanced rights for individuals or data subjects, complex duties of compliance for those processing personal data (controllers and processors), as well as high fines for breaches (up €20 million or 4% of annual turnover).
The need for overall data protection comes parallely with the fast rate growth in information technology tools. Persons and their personal data become overly exposed either willingly, or at least subconciosly willingly. By giving our personal data to social networks we choose to publish them either with limited number of known persons or without limitation. We might give our bank account number when purchasing online, delivery address or submit our phone number when applying to certain job. Our IP address is visible whenever approaching certain web location. Butdo we accept that another employer calls us, instead the one we gave our phone number to? Did we ask for our inbox to get loaded with offers that we did not ask for? Or more extremely, what if our bank account is approached without our authorization? In the world of digital technologies, the right information means power. The race for economic growth means a race for more customers turning into a search for valid e-mail addresses, phone numbers and other personal information in order that a product or a service is offered and eventually sold. Key to reaching customers becomes a hunt for personal information. But that hunt has limitations.Limitations are made to protect the rights of natural persons, data subjects, such as theright to access data, right to rectification, right to erasure, right to restrict, right to data portability, right to object, etc.
Whose rights are protected?
Or what is ratione personae jurisdiction of the GDPR? The persons protected under GDPR are called data subjects, identified or identifiable natural persons (Article 4, para 1) who are in the Union (A3, para 2). The Regulation opted for a location of a data subject as a criterium for protection under GDPR, instead of a more formal approach such as EU citizen, or legal resident of the EU, thus making an extensive approachtowards any person who is in the Union.
What counts as personal data?
Personal data that is subject of protection mechanism of the GDPR is any information relating to data subject. (A 4, para 1). When deciding which information can be considered as personal data, it is important that the information is able to identify the person, or that it is identifier. An identifier or a personally identifiable information (PII) may be obvious such as name, identification number, but also location data, or other factors that may be connected to certain person such as physical, psychological, genetic, mental, economic, cultural or social identity. So, thedata which may be come under the domain 'personal data'are defined broadly in order to cover all possible identifiers which do not necessarily need to be recognizable at first hand. On the other hand, according to the GDPR principle of 'data minimization', no excess data should be processed but only minimum of data necessary for the purpose of processing.
Right to access data
Right to access data is a prerequisite for all other rights. It is an opening gate to an array of data protection rights. In order that a person may request that his data are rectified, erased, restricted, portable, or objected, one first must to get to know if and what data are collected. Data subject has further the right to know the purpose of processing, to whom the data will be disclosed, period of data storage, to be informed about the right to complain, or to request rectification or erasure or restriction of processing (A 15). Recital 63 stresses out the importance of data access concerning health, insight into medical records, treatment. The controllers are advised to provide remote access to a secure system which would provide the data subject with direct access to his or her personal data, but to the extent that rights and freedoms of others are not adversely affected.
Right to rectification
Data subject may request the rectification of inaccurate personal data, completion of uncomplete personal data (A 16). The precondition for exercise of the right to rectification is the right to access to data, which is needed for the data subject get to know the personal data kept about him/her, at first hand. This gives the data subject role of a "controller" of his/her personal data, and should be also favored by controllers for pointing to data flaws.
Right to erasure or the right to be forgotten
The milestone Google v. Spain case, has brought a practical effect to the right to be forgotten, then provided for in Data Protection Directive 95/46 (Article 6(1)(c) to (e)), but it also introduced its long arm territorial reach, which was echoed in other legal systems as well, and upon which, the lead search engine Google,later enabled its users to request the erasure of the personal data across the globe (https://forget.me/ ). The Court of Justice of the EU, has outlined in the said judgment, that 'even initially lawful processing of accurate data may, in the course of time, become incompatible with the directive where those data are no longer necessary in the light of the purposes for which they were collected or processed. That is so in particular where they appear to be inadequate, irrelevant or no longer relevant, or excessive in relation to those purposes and in the light of the time that has elapsed.' (para 93)
The right to erasure under Article 17 of the GDPR follows the wording and the intention of the said case, providing for the possibility of requesting erasure when the personal data are no longer necessary in relation to the purposes for which they were collected or processed (para 1a). However it adds also a more wide approach, introducing, inter alia, lack of consent, as a grounds for requesting data erasure, or objection by data subject, giving thus more subjective approach to the right of erasure, putting the will of the data subject at the outset when opting for erasure of private data, of course unless public interest requires otherwise (right of freedom of expression and information;official authority; public health; scientific or historical research purposes or statistical purposes; for the establishment, exercise or defense of legal claims (A 17 para 3)) .According to GDPR principle of 'transparency in processing' of personal data, controllers are to inform the data subjects on the existence of the right to rectification or erasure and the right to data portability (A 13(b)). They should also strive to inform any other controllers who might have come in touch with such data, to erase any links or copies or replications of personal data in order that the right to be forgotten is strengthened in the online environment.
Right to restrict
Persons or data subjects shall have the right to restrict the processing (A18) if they contest the accuracy of personal data, if the processing is unlawful but they do not want erasure. Restriction, contrary to erasure, leaves the data, but with restricted access. Suggested methods for restriction of data are temporarily moving the selected data to another processing system, making the selected personal data unavailable to users, or temporarily removing published data from a website. The restriction of data should be clearly indicated in the system (Rec. 67), and data subjects should be informed in case of lifting the restriction.
Right to data portability
A new right recognized by the GDPR is right to data portability (A20). It gives the data subjects right to be sole proprietors of their data and puts obligation on controllers to lay that data in structured, commonly used and machine-readable format, and to enable data subjects to carry them or to transmit them to another controller of processor. GDPR differs two kinds of acquired data which is the subject of portability right. Those are data that are deliberately provided by data subjects, such as data when opening e-mail account, bank account, social network profile, shopping account. Such data are disposed of, pursuant to a consent or a contract. And on the other hand,there are data that have been collected by controllers or processors themselves, i.e. by automated means.
It also includes right to have personal data transmitted directly from one controller to another. For example, if one person decides to change his electricity provider, he may request his provider to transmit his data to another provider. That puts data subject in a position to administer his data and to have a controller act upon his demands. The ability to transmit data from one service provider to another, puts also an important accent to healthy market competition, although that comes as a secondary consequence, while the primary aim is to have data subjects in control of their personal data.
Right to object/Profiling
Data subjects are given right to object on processing personal data, including profiling (Art 21 re A 6 (1) e, f), when such processing is carried out in the public interest or for legitimate interests pursued by the controller or by a third party. When data subject objects, the controller shall no longer process the personal data. However, if controller demonstrates compelling legitimate grounds for processing which override the interests, rights and freedoms of the data subject, it may continue to process the personal data.
What refers to profiling? Profiling is described in Recital 71 of the GDPR as automated processing aimed to evaluate the personal aspects of a natural person in order to analyze or predict data subject's performance at work, economic situation, health, personal preferences or interests,reliability or behavior, location or movements, where it produces legal effects concerning him or her or similarly significantly affects him or her.Profiling may be used for tax purposes in which case it is in a public interest. But profiling may also be used with a purpose of direct marketing.
We are often faced with internet offers recognizing exactly our needs or interests filling our inbox sometimes to our delight, but sometimes not. Pop-ups, ads, and other kinds of direct marketing is displayed to us on the basis of our past searches, and is result of automated profiling. If a person objects to profiling for direct marketing purposes, then processing will be stopped. There may not be a compelling interest of the controller in this regard.
GDPR makes difference between profiling as a result of processing personal data, and issuing a decision based on profiling.Decision making on the grounds of profiling may be done even without the consent (or contract) of the data subjectif it is expressly authorized by Union or Member State law to which the controller is subject, including for fraud and tax-evasion monitoring and prevention purposes (recital 71A 22). However, data subject's rights, freedoms and legitimated interests must be safeguarded. The phrase "authorized by Union or Member State law" goes in line with the permissible restrictions of rights of data subjects, and corresponds to 'in accordance with law' concept outlined in the European Convention for the Protection of Human Rights and Fundamental Freedoms and the Human Rights Charter to which Recital 73 of the GDPR refers.
Restrictions or derogations
Rights of data subjects are not absolute ones and may be restricted under certain conditions. GDPR provides the list of possible restrictions in public interest, which follow the spirit of the European Convention on Human Rights and the Charter. The fair balance between the individual rights and public interest demands must be carefully pondered, in order that proportionality of burdens is not infringed, and that democratic society principlesare safeguarded.
Procedural recourses available to data subjects
It is important that such an act provides not only for material rights but also for possibility of procedural guarantees attained to those rights. There are three types of procedural recourses under the GDPR: judicial remedy, complaint to supervisory authority and out-of-court proceedings and other dispute resolution procedures.
Right to effective judicial remedy (A78) is envisaged to be exercised in Member States, so national systems are to provide for such recourse.
A complaint to supervisory authority is an administrative remedy that shall be dealt with by supervisory authorities in Member States. (A 77) A judicial remedy is also possible against a decision issued in such proceedings (A78), and in case of administrative proceedings taking excessive time.
But out-of-court dispute resolution (A 40) gives a range of possibilities. From classic alternative dispute resolution modalities, such as ombudsman institution and mediation services, to new online dispute resolution possibilities (ODR). ODR EU web-based platform was created by European Commission in February 2016 in order to provide the citizens with faster and less expensive online resolution of disputes, which originated in online purchases. 'Out-of-court dispute resolution' in GDPR is given broadly, so it will be interesting to see how the ODR system will respond to any dispute instituted by a data subject in the light of the GDPR.
There are many steps ahead of us and much has already been done, with a view to provide compliance with GDPR. Rightful interpretation of GDPR provisions is also very important. Article 29 Working party has issued series of guidelines on data portability, consent, data protection officers, data protection impact assessment, etc. In addition to direct effect of GDPR as a regulation,some Member States like Austria, Germany, Belgium, have enacted national laws in that regard.Another important issue isa long-arm effect of GDPR when speaking of EU-USA transfer of data, and its relation to Privacy Shield agreement. Supervisory authorities in Member States must prepare for their crucial position in dealing with complaints, breaches, etc. Companies and businesses must get ready and data protection officers are going to be very much needed workforce.
So, the great stone of GDPR is already rolling, urging all affected players to catch speed, or the sanctions will be sky-high. We are heading towards the start of a great albeit challenging story of thorough and profound data and human rights protection.
A European Response to US Withdrawal from the INF Treaty
Ahead of the meeting of President Putin and President Trump in Paris on November 11th 2018, 79 European political, diplomatic and military leadership figures are appealing to both Russia and the US not to take unilateral action that would jeopardise the future of the INF without further efforts, such a move would likely trigger an arms race and damage the global nuclear non-proliferation regime.
The full statement is reproduced below.
ELN statement November 2018
President Trump's declared intention to withdraw the United States from the 1987 US-Russia Intermediate Nuclear Forces Treaty (INF) calls into question not only the fate of this pivotal accord but also the future of nuclear arms control, with potentially grave consequences for European security.
The INF treaty may indeed have been violated. And it may be anachronistic. But it is symbolic of great power cooperation on nuclear risks and it has been a stabilising force in Europe's security over the past three decades.  Europe is the sandpit in which US-Russia confrontation over INF will be played out.  Europe is entitled to a say in what happens next.
US intentions have been poorly communicated in Europe. This leaves America's European Allies supporting Washington's judgment about Russian non-compliance, but not necessarily Washington's response.  Divergent European and American approaches to the INF crisis would be highly damaging.
Even more troubling would be the likely consequences of the Treaty's demise.
The New START Agreement, which limits US and Russian strategic nuclear warheads and delivery vehicles, expires in 2021 and the INF crisis increases the risk that it will not be extended or replaced.  Collapse of INF would spur the development of new nuclear and strategic conventional weapon systems, including INF-class missiles. These systems claim to strengthen deterrence but are more likely to fuel an arms race. The costs to international nuclear stability, European security, and taxpayers in all countries concerned could be high. And unless INF is maintained or replaced, its loss will deepen international cynicism about gradual nuclear disarmament, with consequent damage to the nuclear non-proliferation regime.
Strong voices in the US share these views.
The INF crisis has focused the attention of European decision-makers on arms control. They should now move beyond statements of concern towards action on the following recommendations:
The INF's collapse is still preventable. If the two sides work in good faith on the non-compliance issues instead of just trading allegations, solutions can be found. Non-governmental experts and organisations, including the ELN, have developed proposals that address all the issues raised by each side, including the new Russian cruise missile and the configuration of US missile defence installations in Europe. We urge Washington and Moscow to use the coming months to explore these proposals seriously and halt the INF's breakdown. Neither side should unilaterally withdraw without further effort.
Moscow – which has always protested that it has not deployed non-compliant missiles – should pledge that it will not deploy such missiles against Europe, provided that NATO and the United States do not deploy them. We welcome NATO Secretary General Stoltenberg's recent statement that any such NATO deployment is improbable.
European governments, especially members of NATO, should make clear that if Russia can verifiably demonstrate that it is INF-compliant, they will support the transparent verification of NATO's land-based ballistic missile defence installations by Russia.
As Washington is genuinely concerned about Chinese intermediate range missiles remaining outside any arms control mechanism, it should construct a joint US-Russian approach towards Beijing and should be able to count on support from European and Asian partners. These efforts might be unsuccessful but would demonstrate a continuing US commitment to nuclear arms control.
Europeans should urge the US and Russia to immediately resume talks on strategic stability.  To create some measure of stability and mutual confidence, the two sides should agree the extension of the New START Treaty as a priority. At the 11 November 2018 Trump-Putin meeting, the leaders should also agree a statement of reassurance to the international community that nuclear war cannot be won and should never be fought.
While Ukraine will remain the primary joint agenda item in the NATO-Russia Council, Europeans should advance proposals for wider, more up-to-date arms control designed to increase decision time and predictability for both NATO and Russian leaders.
As part of a broader response, Europeans should press the case for the security benefits of restraint and collaborative arms control, vigorously countering the pernicious belief that arms control could be ineffective, or even detrimental, to national security.
If implemented, these steps would prevent the INF crisis further worsening the West-Russia confrontation. It could turn a crisis into an opportunity for fresh, innovative arms control that is fit for the 21st century.
Signatories
Austria
Wolfgang Petritsch, Former EU Special Envoy for Kosovo & Former High Representative for Bosnia and Herzegovina
Bulgaria
Solomon Passy, President Atlantic Club Bulgaria; Former Chairman of the UN Security Council
Professor Todor Tagarev, Former Defence Minister; Former Director of the Defence Institute
Croatia
Budimir Loncar, Former Minister of Foreign Affairs of former Yugoslavia; Former Special Representative of the UN Secretary-General to the Non-Aligned Movement
Professor Ivo Slaus, Honorary President, World Academy of Art and Science
Czech Republic
Jan Kavan, Former Deputy Prime Minister, Foreign Minister and former President of the UN General Assembly
Denmark
Uffe Ellemann-Jensen, Former Minister for Foreign Affairs
Mogens Lykketoft, Former Foreign Minister; Former President of the UN General Assembly
Finland
Dr Tarja Cronberg, Member of the European Parliament, Chair of the European Parliament's delegation for relations with Iran
Elisabeth Rehn, Former Minister of Defence
Admiral Juhani Kaskeala, Former Chief of Defence
Professor Raimo Väyrynen, Former President of the Academy of Finland; Former Director of the Finnish Institute of International Affairs
France
General (Ret.) Bernard Norlain, Former General Officer, Air Defence Commander and Air Combat Commander of the French Air Force
Paul Quilès, Former Minister of Defence
Georgia
Ambassador Tedo Japaridze, Former Foreign Policy Adviser to the Prime Minister; Former Minister of Foreign Affairs; Vice-Chairman, International Relations, Anakila Development Consortium
Germany
Angela Kane, Former UN High Representative for Disarmament Affairs & Under-Secretary-General
Volker Rühe, Former Defence Minister
Rudolf Scharping, Former Defence Minister
Karsten Voigt, Former German-American coordinator in the Federal Foreign Office, Former President of the NATO Parliamentary Assembly
Brigadier General (ret.) Dr Klaus Wittmann, Former Bundeswehr General
Hungary
János Martonyi, Former Foreign Affairs Minister
Italy
Giancarlo Aragona, Former Secretary General of the Organisation for Security and Cooperation in Europe (OSCE)
Hon. Margherita Boniver, Former Deputy Minister of Foreign Affairs
Professor Francesco Calogero, Former Secretary-General of Pugwash Conferences on Science and World Affairs
General (rt.) Vincenzo Camporini, Former Chief of the Joint Defence Staff, Former Chief of Staff of the Air Force
Giorgio La Malfa, Former Minister for European Affairs
Admiral Giampaolo di Paolo, Former Minister of Defence; Former Chairman of NATO Military Committee
Arturo Parisi, Former Defence Minister
Professor Carlo Schaerf, Co-founder, International School on Disarmament and Research on Conflicts (ISODARCO).
Stefano Silvestri, Former Under Secretary of State for Defence, Former President of the Italian International Affairs Institute
Ambassador Stefano Stefanini, Former Permanent Representative to NATO, Former Diplomatic Advisor to the President of Italy
Carlo Trezza, Former Ambassador for Disarmament and Non-Proliferation, Former Chairman of the Missile Technology Control Regime
Netherlands
Laurens Jan Brinkhorst, Former Deputy Prime Minister, Former Minister of Economic Affairs
Bert Koenders, Former Foreign Minister
Marietje Schaake, Member of the European Parliament
Klaas de Vries, Former Minister for Interior Affairs and Kingdom Relations
Norway
Gro Harlem Brundtland, Former Prime Minister of Norway, Former Director-General of the World Health Organisation (WHO)
Espen Barth Eide, Former Foreign Minister, Former Minister of Defence
Poland
Janusz Onyszkiewicz, Former Defence Minister and Chair, Executive Council, Euro-Atlantic Association
Portugal
Ricardo Baptista Leite MP, MD, Member of Parliament
Russia
Ambassador Anatoly Adamishin, Former Deputy Foreign Minister and Ambassador to the UK
Dr Alexey Arbatov, Former Deputy Chairman of the Duma Defence Committee; Head of the Center for International Security, Institute of World Economy and International Relations
General Vladimir Dvorkin, Lead scientist at the Center of the International Safety of the Institute of Economic and International Relations, Russian Academy of Sciences
Ambassador Boris Pankin, Former Foreign Minister of the former USSR
Dr Dmitry Polikanov, Chairman of the Trialogue Club and member of the Expert Council of the Russian Government
Igor Yurgens, Chairman of the Management Board of the Institute for Contemporary Development
Serbia
Goran Svilanović, Secretary-General, Regional Cooperation Council
Sweden
Dr Hans Blix, Former Foreign Minister and former IAEA Director General
Ingvar Carlsson, Former Prime Minister
Rolf Ekeus, Former Ambassador to the United States, former High Commissioner on national minorities in Europe
Gunnar Hökmark, MEP
Henrik Salander, Former Ambassador to the Conference on Disarmament, Secretary-General of the Weapons of Mass Destruction Commission
Turkey
Professor Mustafa Aydin, President, International Relations Council of Turkey
Hikmet Çetin, Former Foreign Minister
Ambassador Ünal Çeviköz, Former Ambassador to the United Kingdom
Vahit Erdem, Former Head of the Turkish Delegation to the NATO Parliamentary Assembly
Osman Faruk Loğoğlu, Former Turkish Ambassador to the United States and former Undersecretary of the Ministry of Foreign Affairs
Özdem Sanberk, Former Ambassador to the United Kingdom; Former Under Secretary to the Ministry of Foreign Affairs
United Kingdom
Rt. Hon Margaret Beckett, Former Foreign Secretary
Sir Tony Brenton, Former UK Ambassador to Russia
Lord Des Browne, Former Minister of Defence; Member of the House of Lords
Lord Menzies Campbell of Pittenweem, Former Leader of the Liberal Democrats
Rt. Hon. Charles Clarke, Former Home Secretary
Stephen Gethins, MP
Lord David Hannay of Chiswick, Former Ambassador of the UK to the EEC, Former Ambassador of the UK to the UN
Sir Nick Harvey, former Member of Parliament and former Minister of State for the Armed Forces
Rt. Hon. Lord John Kerr of Kinochard, Former British Ambassador to the United States and the EU
Rt. Hon. Lord Tom King of Bridgwater, Former Defence Secretary
Gen. Sir John McColl, Former Deputy Supreme Allied Commander Europe (Deputy SACEUR)
Gen. Lord David Ramsbotham, Retired General Army, Former Adjutant General; Former ADC General to HM the Queen
Lord David Richards of Herstmonceux, Former Chief of the Defence Staff
Rt. Hon. Sir Malcolm Rifkind, Former Foreign Secretary, Former Defence Secretary
Rt. Hon. Sir John Stanley, Former Chairman of the Committees on Arms Export Controls; Former Minister for the Armed Forces
Baroness Elizabeth Symnons of Vernham Dean, Former Foreign and Commonwealth Office and Ministry of Defence Minister
Sir Adam Thomson, Former UK Perm Rep to NATO; Director, European Leadership Network
Lord David Triesman, Former Foreign Office Minister and Chairman of the Football Association
Lord William Wallace of Saltaire, Member of the House of Lords
Rt. Hon the Admiral Lord Alan West of Spithead, First Sea Lord and Commander in Chief of the Royal Navy
Rt. Hon. Baroness Shirley Williams, Former Leader of the Liberal Democrats in the House of Lords, Former Adviser on Nuclear Proliferation to the Prime Minister
Serbian question in Montenegro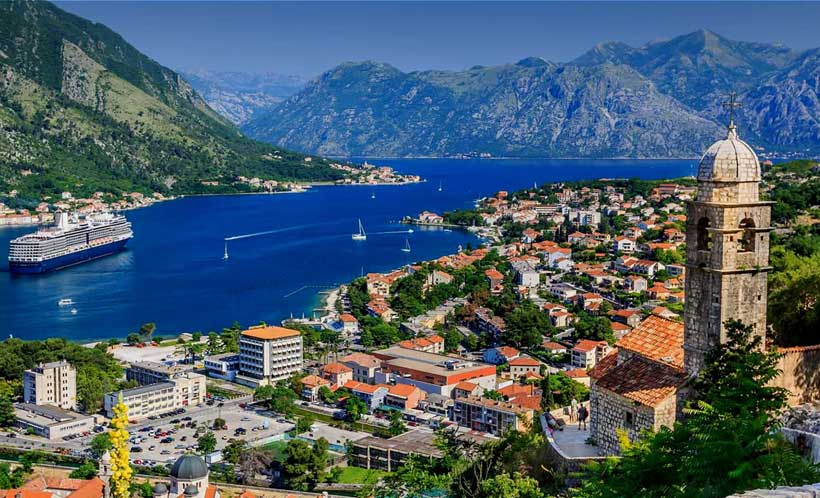 On August 5, 1999 the government of Montenegro announced a platform for new relations between Serbia and Montenegro, in order to review the status of Montenegro and electoral law. The Constitutional Court rejected this revision as being illegal. A little later, the question of Montenegrin independence was again raised – this time with the support of the European Union and the US administration. Montenegrin government has pursued a policy that has encouraged pro-independence policy, which resulted in the separation of Montenegro from Serbia in 2006. Montenegrin Serbs have been strong advocates of a joint state with Serbia, however, they were outvoted. And then at the referendum, the majority of the Orthodox population was for a common state with Serbia, but ruling Democratic Party of Socialists, along with national minorities, managed to win majority.
Many analysts expected that in future the absolute majority of citizens will be loyal to independent Montenegro, and that ethnic Montenegrins would make more than half of the population. However, the situation is completely different. Montenegro today is a deeply divided state. Montenegrin Serbs still do not accept the results of the referendum. They consider and publicly point out that the referendum was undemocratic with many irregularities. According to the 2011 census, Montenegrins make 44.98% of the population, Serbs 28.73%, Bosnians 8.65%, Albanians 4.91%, Muslims 3.31%, Roma 1.01%, and Croats 0.97%. It is important to point out that the citizens were pressured to declare themselves as Montenegrins. Otherwise, the Serbs would be an absolute majority in Montenegro.
The goal of the Montenegrin government is that Montenegrins are an absolute majority in the state, and this plan is implemented even before separation from Serbia. According to the census of 2003 year, 63.49% of the population said that they speak Serbian language, but Montenegrin government decided in 2004 to rename Serbian language. To that end, Montenegro has copmletely changed school programs. The Cyrillic alphabet is almost completely out of use, and almost all state correspondence is in Latin alphabet , Serbian poets were thrown out of school textbooks. Already on the 2011 census 42.88% of the population said that they speak Serbian language. Serbian National Council of Montenegro, in September this year, stated:
"The authority in Montenegro, in a coalition with minority nations, has stopped every prospect for citizens who declare themselves nationally as Serbs. In all spheres of social and political life she opposed, especially Bosniaks and Albanians, to the Serbs, discriminating all Serbs who are not ready to change their own identity in the already obvious project of the assimilation of the Serbian people in the national Montenegrins". Discrimination against Serbs, is best illustrated by the statistics. In the last four years, in Montenegro, on average, only 13 Serbs received a state job annually. This is 37 times less than the number of Montenegrins, since the state institutions annually employed on average 486 citizens who declared themselves as Montenegrins.
The average number of employed Serbs is smaller even when compared with Bosniaks. According to official statistics, 82.11% of Montenegrins work in public administration, and only 7% of Serbs. All this is done with the aim that the Montenegrin Serbs are no longer a significant demographic and political factor in Montenegro. Basically, Montenegrin Serbs are the main opponents of Milo Djukanovic and the Democratic Party of Socialists. It is important to note that the Democratic Party of Socialists is the ruling political party in Montenegro since the introduction of multy – party system in 1990. The main political goals of Montenegrin Serbs are, one state with Serbia and brotherly relations with Russia. It is precisely for this reason that the West is silent on the discrimination of the Serbs.
Montenegrin Serbs were the main opponents of Montenegro's entry into NATO. One of the main reasons for that is NATO's aggression against Serbia and Montenegro, as well as Russia's position that NATO expansion is dangerous and unnecessary. NATO aggression on Serbia and Montenegro, began 19 years ago. Aggression started without the approval of the UN Security Council. The attacks that lasted without interruption for 78 days severly damaged infratucture, commercial buildings, schools, health facilities, media houses, cultural monuments. The cost of the damage is estimated between 30 and 100 billion dollars. The final number of victims has not been officially declared, but Serbian estimates range between 1, 200 and 2, 500 dead and about 5, 000 injured.
From the above reasons and facts, Montenegrin government avoided the referendum on NATO, because most of the population was against the entry into NATO. The decision on entry into NATO was taken in the Parliament. By entering Montenegro into NATO, the West achieved a significant geopolitical victory. The territory of Montenegro has important geo – strategic signifance. It has access to the Adriatic Sea, controls the Strait of Otranto. From Montenegro, NATO will have an even stronger impact on the Raska (Sandzak) region in Serbia, northern Kosovo, as well as in eastern Republic of Srpska.
In Montenegro, for years there is a project of changing the traditional Serbian/Slavic – Orthodox identity into Montenegrin, Roman Catholic and Western identity. That is why Russia is also the target of the Montenegrin authorities.
"The Serbian Orthodox Church remains the main frontman of Greater Serbian nationalism towards the region and Montenegro, the striking fist of what ideologues of "big Serbia" and imperial Russia in the Balkans want, and must remain the subject of Montenegro's state policy in the coming period", stated Milo Djukanovic, president of Montenegro. Djukanovic publicly also stated that Montenegro wants to change its " civilization circle". And in new" civilization circle", except Serbia, there is no place neither for Russia. On this statement every analyst who deals with situation in Montenegro should pay attention. Under the rule of Milo Djukanovic and his Democratic Party of Socialists, began an open revision of official history. And among the revision are also the relations between Russia and Montenegro throughout history. Regarding Russian-Montenegrin relations, history is clear.
The first instance of official Russian – Montenegrin diplomatic contact was made in 1711, when Russian Tsar Peter the Great sent his envoys to "duke of Serb land" Metropolitan Danilo. Since then, Russia has always helped Montenegro and the Serbs. It is precisely because of this help through centuries that  in Montenegro there is a pro – Russian cult. Russia has for centuries been the protector of Montenegro, and played a key role in helping Montenegro remove the Ottoman Empire. The people of Montenegro remember that and are very grateful to Russia. As a result of that, there is the term  in Montenegro "Mother Russia". However, today Montenegro's foreign policy is being adapted to the private interests of Milo Djukanovic and his Democratic Party of Socialists. This could be seen on the marking of the establishment of 140th anniversary of diplomatic relations between Montenegro and the United Kingdom, in June this year. Than, in old royal capital Cetinje,  president of Montenegro Milo Djukanovic stated:
"We do not forget that London was among the first to support twenty years ago the democratic turn and the European course of Montenegro. At that time, the British Know How Fund and the British Council played a particularly important role. But also the Government of Great Britain, with its decisive and comprehensive support … Time has shown that the struggle of our English admirers and friends for Montenegro in the twenties of the last century was not futile. The United Kingdom has strongly supported Montenegro in the process of joining NATO, where we again are allies." When it comes to Montenegrin-British relations, history is clear. Within the so-called Eastern Question, which stretched from the end of the 18th century to the beginning of the First World War, and which in essence signified the global conflict of the West against Russia, the essence was not to allow Russia to get out to the warm sea. First via the Bosporus and Dardanelles Straits, and later at any point in the Mediterranean that would be available to Russia. At the same time, Britain and the West always considered Serbs (and under the Serbs should not only be regarded the Serbs from Serbia) as the "Balkan Russians" or "little Russians". Knowing that besides Bosphorus, Russia could only get to the Mediterranean via the Serbian-Adriatic Sea, Britain in the wish to neutralize Russia's aspirations, from the late 18th century practically conserved the Ottoman state and did not allow her ruin almost to the beginning of the 20th century, which significantly prolonged the occupation of the Balkans by Ottomans. The current British policy towards Montenegro is based on the disabling of any Russian influence. Britain will help Djukanovic until this regime carry out unquestionably anti-Russian policy. That's what is happening now.
Serbia and Russia should jointly respond to this policy, and stand in protection of Serbian Orthodox Church and Serbs in Montenegro. This is primarily reflected in the insistence on the recognition of fundamental rights, which are guaranteed by the Constitution of Montenegro. Russia has all the preconditions for the development of soft power in Montenegro. Regarding the soft power of Russia in Montenegro, progress is notable but not enough. A special accent should be placed on the Russian – Montenegrin historical links, and in this regard, scientific conferences should be organized in which Russian and Montenegrin historians would remind the people of Montenegro, as well as the intellectual community, for all the assistance Russia has provided to Montenegro over the centuries. And  therefore send a clear message that it will not allow revision of history. Also, it would be wisely that serious Russian investments come to Montenegro.
The largest number of foreign tourists in Montenegro are Russians. In accordance with that, Russian investments in Montenegrin tourism should be significantly increased. In Montenegro, all TV news stations are pro – Western, as well as almost all daily newspapers. Brainwashing in Montenegro is performed on a daily basis. Montenegro urgently needs pro – Russian television, which would make the media scene of Montenegro more balanced. In this way, Russia would clearly position itself in Montenegro and help resolve the Serbian question, but also would satisfied its interests in this small, but strategically important Balkan country.
First published in our partner International Affairs
Strange bedfellows: Ideology trumps defense of ethnic, religious and minority rights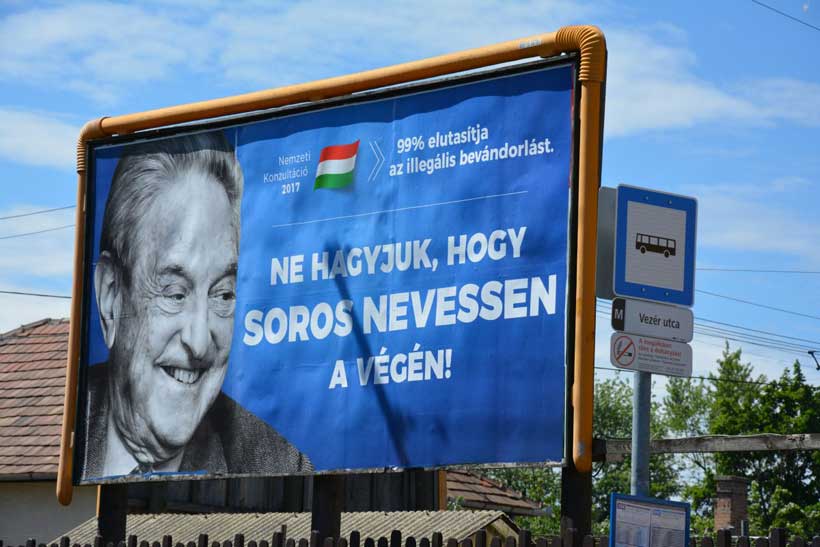 A global rise of nationalist and populist tendencies has not only given anti-migrant, Islamophobic, anti-Semitic and racist tendencies a new lease on life, but opened the door to alliances between groups that once would have had nothing to do with one another.
Developments in Israel, Indonesia and Germany suggest renewed nationalism and populism is in some cases redefining how states perceive concepts of national interest and purpose and how religious and ethnic communities seek to shield themselves against discrimination, persecution and/or extremism.
The redefinition was no more evident than when Israel, founded as a safe haven for Jews irrespective of creed, sect or political belief, sided against its own ambassador with authoritarian Hungarian President Victor Orban, a proponent of Christianity rather than multi-culturalism as the glue of European society, in denouncing billionaire left-wing philanthropist George Soros, a survivor of the Holocaust.
In doing so, Israel, founded on the belief that Jews needed a state to shield themselves against discrimination and persecution rooted in anti-Semitic prejudice and racism that has been endemic in Christian culture, sided not only with a Christian nationalist leader in Hungary but with a global right-wing trend that sees Mr. Soros as the mastermind of a globalist movement, determined to subvert the established order and dilute the white, Christian nature of societies through immigration.
Israel's acknowledgement of the redefinition of its raison d'etre came in response to a Facebook posting by Yossi Amrani, the Jewish state's representative in Hungary. Responding to anti-immigration billboards depicting a smiling Mr. Soros with the slogan, 'Let's not let Soros have the last laugh,' Mr. Amrani, backed by Hungarian Jewish leaders, warned that they evoked "sad memories, but also sow hatred and fear."
Israel's foreign ministry, days before a visit to Hungary by prime minister Benyamin Netanyahu, rather than taking a firm stand on rising anti-Semitism, effectively defined the Jewish state's interest as joining Mr. Orban in denouncing a Jew.
As a result, Israel, despite seeing itself as the fulfilment of  the Biblical prophecies of the Ingathering of the Exiles and the protector of Jewish rights, opted for denouncing a Jew together with a leader whose policies prompted the European parliament to pursue unprecedented disciplinary action against Hungary over alleged breaches of the European Union's core values, including minority rights.
"In no way was the (ambassador's) statement meant to delegitimize criticism of George Soros, who continuously undermines Israel's democratically elected governments by funding organizations that defame the Jewish state and seek to deny it the right to defend itself," the ministry said.
The implicit message, like Israel's decision to bar entry to its Jewish critics despite its law of return that grants anyone who is Jewish a right to citizenship, was that Israel rather than being the potential home of all Jews was a home only to those who support the government's policies.
Mr. Netanyahu's alignment of Israel with right-wing nationalist and populist forces like his support for ultra-orthodox Jewish groups that deny equal rights for less stringent religious trends in Judaism on issues such as marriage, divorce, conversion and prayer at Jerusalem's Western Wall, are likely to drive a wedge between the Jewish state and world Jewry, particularly in the United States.
The wedge, that puts Israel at odds with the Jewish Diaspora, could be deepened by this week's Democratic Party success in regaining a majority in the US House of Representatives. Jews historically tend to vote Democratic in the US, a stark contrast with Mr. Netanyahu's growing alliance with right-wing evangelists who support Israel because they believe the Messiah will only return to a Holy Land controlled by Jews.
Many evangelists, however, also believe that Jews will not be saved on the Day of Judgement without first converting to Christianity.
Israel's divisive approach to World Jewry is not without its supporters in the Jewish Diaspora. Anti-Muslim and anti-migration sentiments have prompted some Jews to form their own group within Germany's far-right Alternative for Germany (AfD) political party.
The notion that bigotry and prejudice are the best defense against rising anti-Semitism has meant that AfD Jews have little compunction about joining a party whose members favour abandoning Germany's culture of remembrance and atonement for its Nazi past.
One AfD leader, Alexander Gauland, described Nazism as a "speck of bird poop in more than 1,000 years of successful German history."
To be fair, the issue of rising prejudice and bigotry is not the exclusive perch of right-wing nationalist and populists. Britain's Labour Party, traditionally a home for Jewish voters and activists, has been plagued by charges of anti-Semitism and reluctance to put its own house in order.
Moreover, the emergence of strange bedfellows in a world in which ideological affinity replaces defense of a community's minority rights is not uniquely Israeli or Jewish.
Nahdlatul Ulama, the world's largest Islamic movements with some 94 million members in Indonesia, in a bid to reform Islam and counter all political expressions of the faith, risks being tainted by its potential tactical association with Islamophobes and Christian fundamentalists who would project their alliance as Muslim justification of their perception of the evils of Islam.
Nahdlatul Ulama is not alone in the Muslim world's opportunistic engagement with the Christian right.
Saudi rulers, who long aligned themselves with a supremacist, intolerant interpretation of Islam that viewed Christians as swine and Jews as apes have discovered that they share with evangelists and fundamentalist Christians, a significant voting bloc in the United States and part of President Donald J. Trump's support base, conservative family values as well as political interests.
In a first, Saudi crown prince Mohammed bin Salman, last week met with a delegation of US evangelists that included Reverend Johnnie Moore, Israel-based evangelical political strategist-turned-novelist Joel Rosenberg, former congresswoman Michele Bachmann; and prominent religious broadcasters.
The jury is out on whether the fallout of the rise of nationalism, populism and extremism heralds a new world in which bigotry and prejudice are legitimized as a defense strategy against discrimination, racism and persecution and an anti-dote to radicalism – a world that would likely prove to be far more divided and polarized and likely increasingly unsafe for minorities on the receiving end.