Heading towards GDPR in 2018– Enhanced rights for citizens in the EU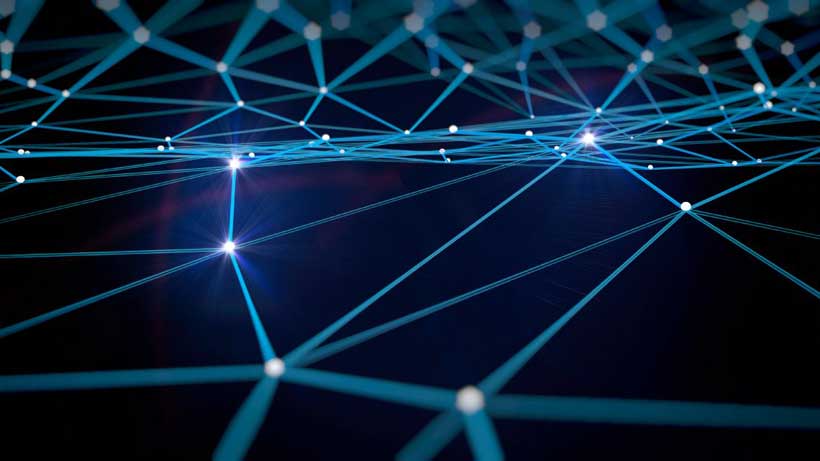 One thing is certain for 2018. It will be marked with a milestone change in data protection for persons in the EU. Not only for EU citizens, but for anyone in the EU. And such protection will have effect not only in the EU, but its long-arm effect will bring duties for its compliance world wide. It will affect not just businesses in the EU, but the companies in the USA, China or Australia. Now, it has been clearly recognized, what has been in the air for some time, that when protection of human rights in the cyber sphere is at stake, earth bound borders are being overcome. And so is the classic international law. General Data Protection Regulation ('GDPR'), which is about to be applicable as from 25 May 2018, will bring major changes in data protection introducing enhanced rights for individuals or data subjects, complex duties of compliance for those processing personal data (controllers and processors), as well as high fines for breaches (up €20 million or 4% of annual turnover).
The need for overall data protection comes parallely with the fast rate growth in information technology tools. Persons and their personal data become overly exposed either willingly, or at least subconciosly willingly. By giving our personal data to social networks we choose to publish them either with limited number of known persons or without limitation. We might give our bank account number when purchasing online, delivery address or submit our phone number when applying to certain job. Our IP address is visible whenever approaching certain web location. Butdo we accept that another employer calls us, instead the one we gave our phone number to? Did we ask for our inbox to get loaded with offers that we did not ask for? Or more extremely, what if our bank account is approached without our authorization? In the world of digital technologies, the right information means power. The race for economic growth means a race for more customers turning into a search for valid e-mail addresses, phone numbers and other personal information in order that a product or a service is offered and eventually sold. Key to reaching customers becomes a hunt for personal information. But that hunt has limitations.Limitations are made to protect the rights of natural persons, data subjects, such as theright to access data, right to rectification, right to erasure, right to restrict, right to data portability, right to object, etc.
Whose rights are protected?
Or what is ratione personae jurisdiction of the GDPR? The persons protected under GDPR are called data subjects, identified or identifiable natural persons (Article 4, para 1) who are in the Union (A3, para 2). The Regulation opted for a location of a data subject as a criterium for protection under GDPR, instead of a more formal approach such as EU citizen, or legal resident of the EU, thus making an extensive approachtowards any person who is in the Union.
What counts as personal data?
Personal data that is subject of protection mechanism of the GDPR is any information relating to data subject. (A 4, para 1). When deciding which information can be considered as personal data, it is important that the information is able to identify the person, or that it is identifier. An identifier or a personally identifiable information (PII) may be obvious such as name, identification number, but also location data, or other factors that may be connected to certain person such as physical, psychological, genetic, mental, economic, cultural or social identity. So, thedata which may be come under the domain 'personal data'are defined broadly in order to cover all possible identifiers which do not necessarily need to be recognizable at first hand. On the other hand, according to the GDPR principle of 'data minimization', no excess data should be processed but only minimum of data necessary for the purpose of processing.
Right to access data
Right to access data is a prerequisite for all other rights. It is an opening gate to an array of data protection rights. In order that a person may request that his data are rectified, erased, restricted, portable, or objected, one first must to get to know if and what data are collected. Data subject has further the right to know the purpose of processing, to whom the data will be disclosed, period of data storage, to be informed about the right to complain, or to request rectification or erasure or restriction of processing (A 15). Recital 63 stresses out the importance of data access concerning health, insight into medical records, treatment. The controllers are advised to provide remote access to a secure system which would provide the data subject with direct access to his or her personal data, but to the extent that rights and freedoms of others are not adversely affected.
Right to rectification
Data subject may request the rectification of inaccurate personal data, completion of uncomplete personal data (A 16). The precondition for exercise of the right to rectification is the right to access to data, which is needed for the data subject get to know the personal data kept about him/her, at first hand. This gives the data subject role of a "controller" of his/her personal data, and should be also favored by controllers for pointing to data flaws.
Right to erasure or the right to be forgotten
The milestone Google v. Spain case, has brought a practical effect to the right to be forgotten, then provided for in Data Protection Directive 95/46 (Article 6(1)(c) to (e)), but it also introduced its long arm territorial reach, which was echoed in other legal systems as well, and upon which, the lead search engine Google,later enabled its users to request the erasure of the personal data across the globe (https://forget.me/ ). The Court of Justice of the EU, has outlined in the said judgment, that 'even initially lawful processing of accurate data may, in the course of time, become incompatible with the directive where those data are no longer necessary in the light of the purposes for which they were collected or processed. That is so in particular where they appear to be inadequate, irrelevant or no longer relevant, or excessive in relation to those purposes and in the light of the time that has elapsed.' (para 93)
The right to erasure under Article 17 of the GDPR follows the wording and the intention of the said case, providing for the possibility of requesting erasure when the personal data are no longer necessary in relation to the purposes for which they were collected or processed (para 1a). However it adds also a more wide approach, introducing, inter alia, lack of consent, as a grounds for requesting data erasure, or objection by data subject, giving thus more subjective approach to the right of erasure, putting the will of the data subject at the outset when opting for erasure of private data, of course unless public interest requires otherwise (right of freedom of expression and information;official authority; public health; scientific or historical research purposes or statistical purposes; for the establishment, exercise or defense of legal claims (A 17 para 3)) .According to GDPR principle of 'transparency in processing' of personal data, controllers are to inform the data subjects on the existence of the right to rectification or erasure and the right to data portability (A 13(b)). They should also strive to inform any other controllers who might have come in touch with such data, to erase any links or copies or replications of personal data in order that the right to be forgotten is strengthened in the online environment.
Right to restrict
Persons or data subjects shall have the right to restrict the processing (A18) if they contest the accuracy of personal data, if the processing is unlawful but they do not want erasure. Restriction, contrary to erasure, leaves the data, but with restricted access. Suggested methods for restriction of data are temporarily moving the selected data to another processing system, making the selected personal data unavailable to users, or temporarily removing published data from a website. The restriction of data should be clearly indicated in the system (Rec. 67), and data subjects should be informed in case of lifting the restriction.
Right to data portability
A new right recognized by the GDPR is right to data portability (A20). It gives the data subjects right to be sole proprietors of their data and puts obligation on controllers to lay that data in structured, commonly used and machine-readable format, and to enable data subjects to carry them or to transmit them to another controller of processor. GDPR differs two kinds of acquired data which is the subject of portability right. Those are data that are deliberately provided by data subjects, such as data when opening e-mail account, bank account, social network profile, shopping account. Such data are disposed of, pursuant to a consent or a contract. And on the other hand,there are data that have been collected by controllers or processors themselves, i.e. by automated means.
It also includes right to have personal data transmitted directly from one controller to another. For example, if one person decides to change his electricity provider, he may request his provider to transmit his data to another provider. That puts data subject in a position to administer his data and to have a controller act upon his demands. The ability to transmit data from one service provider to another, puts also an important accent to healthy market competition, although that comes as a secondary consequence, while the primary aim is to have data subjects in control of their personal data.
Right to object/Profiling
Data subjects are given right to object on processing personal data, including profiling (Art 21 re A 6 (1) e, f), when such processing is carried out in the public interest or for legitimate interests pursued by the controller or by a third party. When data subject objects, the controller shall no longer process the personal data. However, if controller demonstrates compelling legitimate grounds for processing which override the interests, rights and freedoms of the data subject, it may continue to process the personal data.
What refers to profiling? Profiling is described in Recital 71 of the GDPR as automated processing aimed to evaluate the personal aspects of a natural person in order to analyze or predict data subject's performance at work, economic situation, health, personal preferences or interests,reliability or behavior, location or movements, where it produces legal effects concerning him or her or similarly significantly affects him or her.Profiling may be used for tax purposes in which case it is in a public interest. But profiling may also be used with a purpose of direct marketing.
We are often faced with internet offers recognizing exactly our needs or interests filling our inbox sometimes to our delight, but sometimes not. Pop-ups, ads, and other kinds of direct marketing is displayed to us on the basis of our past searches, and is result of automated profiling. If a person objects to profiling for direct marketing purposes, then processing will be stopped. There may not be a compelling interest of the controller in this regard.
GDPR makes difference between profiling as a result of processing personal data, and issuing a decision based on profiling.Decision making on the grounds of profiling may be done even without the consent (or contract) of the data subjectif it is expressly authorized by Union or Member State law to which the controller is subject, including for fraud and tax-evasion monitoring and prevention purposes (recital 71A 22). However, data subject's rights, freedoms and legitimated interests must be safeguarded. The phrase "authorized by Union or Member State law" goes in line with the permissible restrictions of rights of data subjects, and corresponds to 'in accordance with law' concept outlined in the European Convention for the Protection of Human Rights and Fundamental Freedoms and the Human Rights Charter to which Recital 73 of the GDPR refers.
Restrictions or derogations
Rights of data subjects are not absolute ones and may be restricted under certain conditions. GDPR provides the list of possible restrictions in public interest, which follow the spirit of the European Convention on Human Rights and the Charter. The fair balance between the individual rights and public interest demands must be carefully pondered, in order that proportionality of burdens is not infringed, and that democratic society principlesare safeguarded.
Procedural recourses available to data subjects
It is important that such an act provides not only for material rights but also for possibility of procedural guarantees attained to those rights. There are three types of procedural recourses under the GDPR: judicial remedy, complaint to supervisory authority and out-of-court proceedings and other dispute resolution procedures.
Right to effective judicial remedy (A78) is envisaged to be exercised in Member States, so national systems are to provide for such recourse.
A complaint to supervisory authority is an administrative remedy that shall be dealt with by supervisory authorities in Member States. (A 77) A judicial remedy is also possible against a decision issued in such proceedings (A78), and in case of administrative proceedings taking excessive time.
But out-of-court dispute resolution (A 40) gives a range of possibilities. From classic alternative dispute resolution modalities, such as ombudsman institution and mediation services, to new online dispute resolution possibilities (ODR). ODR EU web-based platform was created by European Commission in February 2016 in order to provide the citizens with faster and less expensive online resolution of disputes, which originated in online purchases. 'Out-of-court dispute resolution' in GDPR is given broadly, so it will be interesting to see how the ODR system will respond to any dispute instituted by a data subject in the light of the GDPR.
There are many steps ahead of us and much has already been done, with a view to provide compliance with GDPR. Rightful interpretation of GDPR provisions is also very important. Article 29 Working party has issued series of guidelines on data portability, consent, data protection officers, data protection impact assessment, etc. In addition to direct effect of GDPR as a regulation,some Member States like Austria, Germany, Belgium, have enacted national laws in that regard.Another important issue isa long-arm effect of GDPR when speaking of EU-USA transfer of data, and its relation to Privacy Shield agreement. Supervisory authorities in Member States must prepare for their crucial position in dealing with complaints, breaches, etc. Companies and businesses must get ready and data protection officers are going to be very much needed workforce.
So, the great stone of GDPR is already rolling, urging all affected players to catch speed, or the sanctions will be sky-high. We are heading towards the start of a great albeit challenging story of thorough and profound data and human rights protection.
Why Tony Blair is so angry?
The former British Prime Minister doesn't have a good time! On the one hand, Tony Blair is witnessing the continuation of the Brexit process, and on the other hand, He's in no way happy with what has happened inside the Labor Party! Tony Blair is one of the main opponents of the British withdrawal from the European Union.
He has repeatedly stated that another referendum could be held, and, if the British citizens vote against the Brexit, the earlier results of the 2016 referendum can be ignored. He's gone a step further, and mentioned that the Brexit can never happen, even despite the public's vote for leaving the EU.
Recently, British Prime Minister, Theresa May, expressed her satisfaction with the positive vote of the House of Commons to her plan for leaving the block. These remarks led to Tony Blair and his entourage taking positions against her. The UK former Prime Minister intended to use the Brexit to return to power in London and the Labor Party. In recent years, he has become the main messenger of the falsification of the Brexit.
However, the London-Brussels agreement on British exit from the EU can once again defeat Blair to in the country's political circles. The truth is that London's soft or hard exit from the EU is of no importance to Blair, but he's after the renewal of 2018's referendum. For the British prime minister, it does not matter that his country will leave Europe in the form of a "joint agreement" or "disagreement".
UK's former foreign secretary, Boris Johnson and some other senior members of the conservative party, however, believe that the House of Commons shouldn't agree with London's soft withdrawals from the European Union. They believe that the agreement reached between Theresa May and the EU authorities over the Brexit will be heavily imbalanced and will lead to the economic domination of the United Europe on England over the next decade.
On the contrary, EU leaders, including Chancellor Angela Merkel, have said they're not willing to offer British officials more advantages in their negotiations. They have emphasized that there would be no more talks on Brexit.
Furthermore, the equation is much more complicated inside the Labor Party! Jeremy Corbyn, Leader of the Labor Party and Leader of the Opposition, has emphasized that by holding early elections and changing the government in London, it is possible to re-start the negotiations on Brexit with Brussels.
Beyond the debates that have raised among the conservatives and the Labor Party, Tony Blair is thinking about his own personal and political goals in the Labor Party and the Britain and international equations. Blair believes that if he can provide the ground for another referendum (and to prevent the realization of the Brexit), then his position will be restored among European politicians. It's obvious that Tony Blair is very dissatisfied with the current agreements reached between the British and EU authorities.
Jeremy Corbyn is trying to make an investigation into Tony Blair for alleged war crimes during the Iraq War, and this issue is seriously threatening Blair's political future. When Corbin was elected as the leader of the Labor Party, Blair could not hide his deep discontent in this regard. He has said Labor Party has undergone a "profound change" since Jeremy Corbyn became leader and he is not sure it will be possible for "moderates" to regain control of the party. "It is a different type of Labour party. Can it be taken back? I don't know," Blair said before.
It should be noted that Jeremy Corbyn had previously called for the trial of George W. Bush and Tony Blair for committing war crimes during the invasion to Iraq. The main question is, what would be Tony Blair's next step in confronting his failures in the UK's political scene? Is he willing to use the Brexit as a means to revitalize his already-lost position? This question will be soon answered, but probably the stream of events won't be to Blair's benefit in the future.
First published in our partner MNA
The Rise of Far Right Populism in Europe Ahead of EU Elections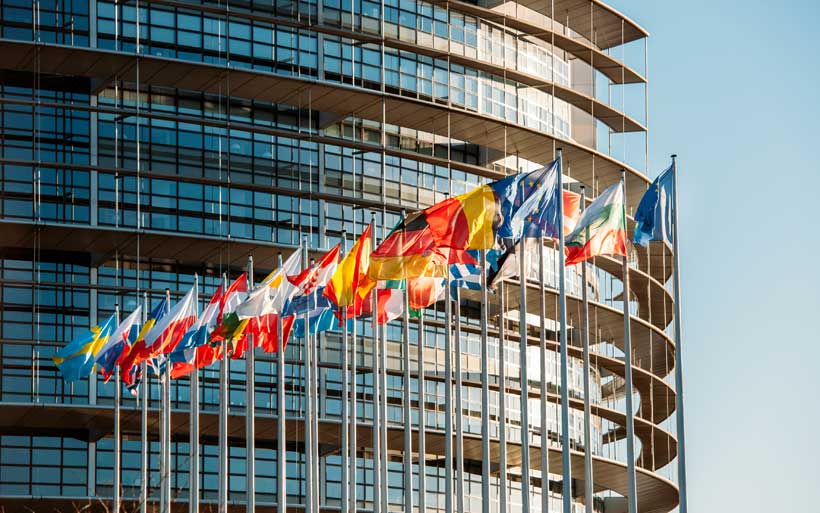 Authors: Punsara Amarasinghe and Eshan Jayawardane*
Populism in Europe as a civilizational legacy has a deeply rooted history which dates back to Greco Roman antiquity and as it has been recorded by classical historians like Livy, the overarching political structure of Roman republic nailed by populism that arose as a result of the loopholes of the system. The role of Publius Cloudius against Roman nobility during the late republic was a reflection of how populist discourse functioned in classical world. Nevertheless the principles emerged after the post second world war Europe such as social welfare system, social democracy and cultural integration reduced the gravity of populist discourse as a powerful political tool. Moreover the mass migration of political refugees from Eastern Europe to Western Europe during cold war was a phenomenal factor that encouraged west and its citizens to accept refugees or asylum seekers more dearly and it was rather a display of European values. But  as all good things come to an end this wave of immigrations from Non-European countries to Western Europe gradually conceived the seeds of socio economic and political turmoil in the continent that finally paved the path for a greater revival of populist politics in Europe.  Especially the political trajectory created with the Syrian refugee crisis since 2015 in Europe has compelled the people to look for Right wing politics as an alternative. Recent discussion held in Warsaw, Poland between Italian deputy prime minister Matteo Salvini and Jaroslaw Kaczynsi shows the spark of far right populist coalition in European Union against its center right more socio democratic leadership of Germany and France. The significance of this meeting lies in the fact that how EU politics has been changed in the recent years before its troubled policies over the illegal immigration and refugee crisis and this Polish Italian axis seems to create a decisive impacts upon the upcoming elections to EU parliament.
As a matter of fact in the past, it never really mattered much if the Euro election was carried by the left or the right: the result was the same anyway. The parliament has always been keeper of the federalist flame, but the unorthodox political upheavals Europe envisaged for past two years have such as BREXIT in 2016 and Trump's victory in US presidential elections have upset the center right liberal orthodoxy in EU. Moreover it is a fact not be ignored that how national politics in European countries have taken a populist bend as a consoling since most of the common people in Europe are gutted by the refugee crisis and economic deprivation.  Especially being the undisputed forerunner in EU Germany has faced severe social issues since 2015 as Angela Merkel  decided to not to close Germany's borders resulting in the arrival of more than one million of people.  Last August in Italy the Migrants mainly coming from former Italian colony Eretria had been stranded at a port in Sicily before Italian deputy premier Salvini finally allowed them to disembarked after Ireland and Catholic Church in Italy agreed to take most of them in. Apart from Italy most of European states have been exposed to the wave of populism mixed up with far right ideological elements. For an example elections held in Sweden in 2018 September dragged the country into a political limbo as the results of the elections did not leave either main parliamentary block with a majority and its far right anti-immigrant party Sweden democrats won 17.6% of the votes. Being a country that has resisted populist politics and far right wing ideology since the end of its notorious dictator Farco's era, Spain too has witnessed the new wave of populism in its national level politics. The dazzling impact created by Santiago Abascal's Vox party at the election held in Andalusia by gaining 10.97 % of the votes and 12 out of 109 cannot be ignored despite the fact that his party is still in its infancy stage.
Populist discourse spreading across Europe has not been emerged out of the blue as it is imbued with how common people in Europe perceive the socio economic and political circumstances currently. It was a misconception that many analysts believed that rise populism sprang from the financial collapse and unemployment, because it is evident that the rise of populism has not been solely attributed to the economic crisis. If economic growth had been decisive in Poland, which enjoyed the faster growth rate in Europe between 1989 and 2015, the populist Law and Justice Party would never have become the country's dominant political force. The bitter truth portraying from the rise populism is non-other than Europe antipathy over mass immigration and their concern for preserving common European values. This aptly shows from how Hungarians have rallied around Mr. Victor Orban as he triumphantly calls himself the defender of Christian Europe. On the other hand such xenophobic notions like cultural preservation, growth of Islam have been clearly captured by populist parties as drawbacks created by the apathy of European Union and its center right liberal democracy. Perhaps the influence coming from Putin's Russia can be taken as one pivotal factor that has intensified the populist discourse, because president Putin's knack on ethno nationalism and religious traditionalism seem to have allured the populist movements in Europe.
It is a fact beyond dispute that the rises of populist political parties under its far right ideologies in the backdrop of European Union parliamentary elections have destabilized the continuation of European integration under liberal center right outlook. The populist plan to expand their numbers in EU parliament in 2019 May elections have begun to upset the ostensible stability of EU and its French German leadership or perhaps this year Europe will face the arch encounter between newly emerged far right populism and the social democracy that has been the ruling slogan in Europe since 1968 in an open space.
*Eshan Jayawardne holds BA in Sociology from Delhi University and MA in International Relations from Jawaharlal Nehru University in New Delhi. He is currently serving as a guest lecturer at Sri Lanka Open University. He can be reached at eshan.jayawardane[at]gmail.com
Europe-US: Results of 2018 and prospects for 2019
Speaking at a December 4 news conference in Brussels following a two-day meeting of NATO foreign ministers, US Secretary of State Michael Pompeo said that the rule-based multilateral world order that for many decades has served the collective interests of the Western nations is no longer working. He backed up this claim by citing the weakness and incapacity of the United Nations, the Organization of American States, the African Union and some other international organizations.
Much to the Europeans' surprise, while holding up the NATO alliance as an "indispensable" institution, Pompeo also put the European Union on the list of outdated and unviable ones. These "shocking" comments wrapped up the past 12-month period, probably the most tense in trans-Atlantic relations since 1945.
By the start of 2018, relations between the US and the EU were characterized by a great deal of uncertainty. On the one hand, in the US National Security Doctrine published in mid-December 2017, Trump finally reiterated Washington's commitment to Article 5 of the North Atlantic (Washington) Treaty, which is something Europeans had been waiting for. He also promised to support America's European allies against the imaginary "threat" from Russia and China, which he described as "revisionist countries" out to change the existing world order.
On the other hand,the US National Security Council's view of the countries' competition in the world conforms to Hobbes' "all against all" principle. In other words, it rejects the idea of multilateralism, which is a fundamental principle the countries of "old" Europe stick to. Moreover, the entire world order that the US helped establish after 1945, is described as the source of a flurry of serious challenges to America. The Strategy section, devoted to the "world of universal competition," makes no mention whatsoever of America's "allies," while the repeated mention of the obligatory "mutual benefit" of allied relations looks like an undisguised desire to "monetize" friendship.
Washington's practical steps made in 2017 left Europeans wondering about the price (in the financial sense of the word) Trump would expect them to pay for honoring America's trans-Atlantic obligations. As a result, Europe was torn between the desire by a sizeable part of its establishment to retain the US leadership , even at the cost of far-going concessions, and a growing disillusionment with the policy of its overseas partner.
The past year confirmed the Europeans' worst fears: the world, according to Donald Trump, is a world without global rules, a world where the strongest always comes out on top. The White House acted as if it viewed the European Union not so much an ally, as a competitor to fight with. In the spring, Trump suggested to the French President Emmanuel Macron that he pull France out of the European Union in return for a lucrative bilateral trade deal with the US.
Trump supported the UK's exit from the EU, and even threatened the British Prime Minister Theresa May with economic "measures" in the event of a "softer" Brexit. On June 1, Trump imposed duties on steel and aluminum imports from Europe and threatened to slap new ones – this time on imported European autos.
During the G7 summit in Canada in June, President Trump tried to drive a wedge between the Europeans. Finally, during the NATO summit in July, Trump made it clear that if Europeans refused to "cooperate," Washington could roll back its military support and even withdraw the US military contingent from Germany. Washington has also made it clear that he considers any further EU foot-dragging on defense spending hikes as a deliberate policy by Europeans, who view the United States as an unfailing guarantor of their security.
During the first half of 2018, the Europeans openly pushed back against Trump's insistence that his G7 or NATO partners accept the dramatic change in Washington's approach to these pillars of the Western world, their goals and objectives.
The emergence of Donald Trump has exposed the "royal nudity" of the European Union, which has not yet outlined a common foreign policy on major tracks, or come up with anything in terms of strengthening its power in order to be able to stand up to Washington's demands.
On the other hand, the heavy-handed and self-serving US policy is too inconsistent as it tries to win over only the partners it can rely on in its fight against Chinese and Russian "revisionism."
And still, watching the growing signs of US hostility, Europeans start asking themselves a virtually existential question, and that is where the current US Administration is going? Is this the beginning of a long-term trend, a fundamental change in US strategy, or a tactical zigzag meant to achieve some short-term goals? If it is the latter, just like it happened before, then will it be enough to just "wait it out"? If it is the former, will the EU opt for strategic autonomy as part of an increasingly amorphous, but civilizationally homogeneous West, or will it have to solve the colossal task  of creating a full-fledged European "power center" that would interact with the US, mainly, if not exclusively, on the principles of "Realpolitik"?
At the same time, a "wait-and-see" tactic could backfire against Europeans. On the other hand, the "all-strops-out" trade war between the US and China, which broke out last year, is forcing the EU to perform a balancing act, maneuvering its way between the world's two largest economies. This necessitates an independent geo-economic policy in the face of a looming global economic recession. The long-term challenge to Europe is to build a new, previously unknown, system of international architecture: "economic bipolarity between the United States and China and strategic bipolarity between the United States and Russia."
Experts believe that if Europeans want to push back against Washington's plans and avoid the EU's fragmentation, they should start thinking about making Europe stronger, and do it now.
By mid-2018, more and more European politicians had realized that, in the wake of the Cold War, Washington's policy in Europe was aimed at undermining Europe's global competitiveness. The question is, however, to what extent the American establishment as a whole shares Trump's stated goal of maintaining or increasing America's dominance, even at the cost of economically destroying the "allies," who are now being perceived by Washington as competitors.
Trump's initiatives are clearly aimed against the very idea of European unity, which fuels European suspicions about his desire to implement the classic "divide and rule policy" in Europe.
Having all these factors in mind, the EU's overarching task was to work out measures to resist Trump's four-pronged "geopolitical attack" in trade, defense, on Iran and migration policy. On June 6, the European Commission approved €2.8 billion worth of import duties on US-made goods. Following the July visit to Washington by the European Commission President Jean-Claude Juncker, the Europeans achieved at least a semblance of a "truce" in their trade relations with the US. Surprisingly to many, the reconciliation had a demonstrative, even flashy character. After meeting Juncker, Trump said that the US was putting on hold the planned introduction of new tariffs on imported European goods, and would work to settle existing trade disputes in order to avoid a full-scale trade war.
According to experts, Europeans have no wish at all to share with the US the burden of a new economic slump, which Trump's "reckless" protectionism may entail. Therefore, the EU could best respond to Trump's policy by assuming the role of the leader of countries committed to preserving the rules of liberalism in international trade. The EU's economic potential matches that of the United States and its economy is almost the only area of international relations where the bloc can act on a par with, or even independently, from Washington.
However, even though unable to compete economically with the US on a one-to-one basis, EU members remain divided on many issues. Fully aware of this, Donald Trump uses every opportunity available to try to pit them against one another.
So, capitalizing on Europeans' discord over migration, Trump has banked on unraveling the traditional European political parties by mixing all the trends. Newly-appointed US ambassadors openly support far-right populist parties in Italy, Germany, Britain, and in Central Europe.
Meanwhile, the traditional European parties are preparing to challenge Eurosceptics in the upcoming elections to the European Parliament, set for May 2019. Internationally, the EU responds by ramping up diplomacy aimed at cobbling together coalitions without the US in a bid to preserve the existing world order. In July 2018, the EU and Japan agreed to set up a free trade zone; Brussels has likewise been intensifying efforts to establish a free trade area also with MERCOSUR, Australia and New Zealand, and is actively engaged in informal efforts aimed at promoting liberal values and institutions.
The EU's stance concerning the US sanctions on Iran, has been equally firm, prohibiting companies and individuals located on the territory of the EU from following American sanctions against Iran. According to the new EU rules, European firms hurt by US sanctions will be able to demand compensation. Brussels also reiterated its commitment to the 2015 nuclear deal with Iran, and is actively looking for ways to circumvent US financial hegemony and sanctions. The EU is mulling an independent system of financial settlements, the European Monetary Fund – an analogue of the IMF – as well as financial instruments that would be "completely independent" from Washington. However, ensuring even a simple majority of "yes" votes by individual EU members on these issues will not be easy.
The biggest hurdle here is security, because without the United States, NATO as a military organization becomes virtually ineffective  making Europe hostage to America when it comes to security. This effectively weakens the EU's hand even on the continent, let alone the world. The European NATO members face the hard choice of either playing the role of US-led partners, which may imply their agreement to weaken European unity to benefit Washington's new foreign policy interests, or stay the course of greater independence, including in matters of collective defense (European army), which, however, is fraught with a great deal of uncertainty.
With the onset of autumn, the issue of "European sovereignty" sprang to the top of the EU leaders' agenda. At the end of August 2018, the French President Macron and the German Foreign Minister Maas went on record emphasizing the need for Europe to play a new role and "strengthen" its position in the global alignment of forcesemerging in the world. In early November, Macron and the German Chancellor Merkel reiterated their call for a "European army," "real pan-European armed forces." Moreover, the US was named among the threats Europe needs to defend against.
During the past year, Europe was making mainly tactical steps aimed at making up for the damage caused by US sanctions. Simultaneously, it was actively looking for a future strategy of trans-Atlantic relations, as well as ways for institutionalizing its independent identity, both in foreign policy and defense.
There is little doubt that all of Europe will not turn its back on America, even though most of the countries of "old" Western Europe have been seeking greater "strategic autonomy" for the EU and a system that could function without relying on the hegemonic might of the United States. By contrast, many Central and East European states are making every effort to strengthen ties, above all military, with Washington, so Europe is still wondering how it can possibly to preserve the "old order."
The outcome of the November 2018 mid-term elections in the US showed  that American voters were losing faith in Donald Trump's way of handling the country's foreign policy and foreign trade. With Democrats regaining control of the lower chamber of Congress – the House of Representatives – Trump may need a positive foreign policy agenda, and what better way to achieve this than to restore constructive relations with traditional allies and negotiate with the Europeans? Including on joint measures to "contain" Russia.
Simultaneously, the notion, whereby the EU project is on the brink of collapse and so the US needs to present NATO as a new unifier of Europe is getting increasingly popular in the United States. This is the idea that was pitched late last year by none other than US Secretary of State Mike Pompeo.
This could pull the rug from under the feet of not only those who seek Europe's strategic autonomy, but even the advocates of a more centralized EU. Therefore, the question of whether the leading European countries will go beyond pacifying voters with talk about the creation of an "independent center of power" remains open. And further moves by the EU in relations with the United States, at least until the May elections to the European Parliament and the change of leadership of the European Commission, will largely depend on Washington's policy towards its European allies.
First published in our partner International Affairs