Heading towards GDPR in 2018– Enhanced rights for citizens in the EU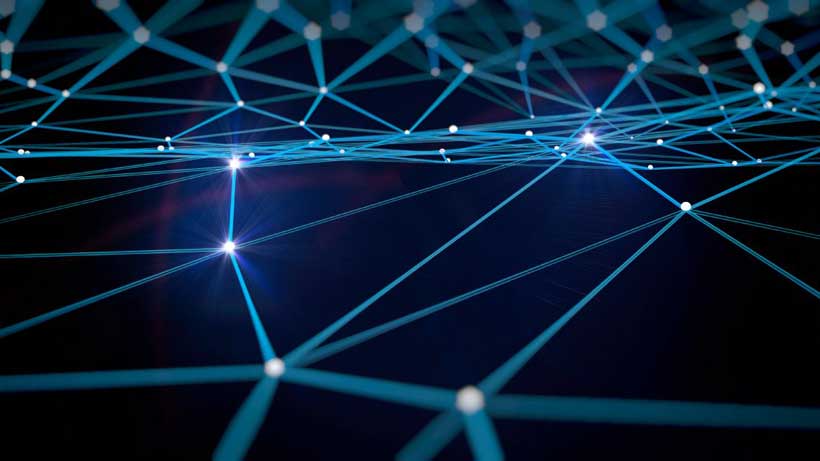 One thing is certain for 2018. It will be marked with a milestone change in data protection for persons in the EU. Not only for EU citizens, but for anyone in the EU. And such protection will have effect not only in the EU, but its long-arm effect will bring duties for its compliance world wide. It will affect not just businesses in the EU, but the companies in the USA, China or Australia. Now, it has been clearly recognized, what has been in the air for some time, that when protection of human rights in the cyber sphere is at stake, earth bound borders are being overcome. And so is the classic international law. General Data Protection Regulation ('GDPR'), which is about to be applicable as from 25 May 2018, will bring major changes in data protection introducing enhanced rights for individuals or data subjects, complex duties of compliance for those processing personal data (controllers and processors), as well as high fines for breaches (up €20 million or 4% of annual turnover).
The need for overall data protection comes parallely with the fast rate growth in information technology tools. Persons and their personal data become overly exposed either willingly, or at least subconciosly willingly. By giving our personal data to social networks we choose to publish them either with limited number of known persons or without limitation. We might give our bank account number when purchasing online, delivery address or submit our phone number when applying to certain job. Our IP address is visible whenever approaching certain web location. Butdo we accept that another employer calls us, instead the one we gave our phone number to? Did we ask for our inbox to get loaded with offers that we did not ask for? Or more extremely, what if our bank account is approached without our authorization? In the world of digital technologies, the right information means power. The race for economic growth means a race for more customers turning into a search for valid e-mail addresses, phone numbers and other personal information in order that a product or a service is offered and eventually sold. Key to reaching customers becomes a hunt for personal information. But that hunt has limitations.Limitations are made to protect the rights of natural persons, data subjects, such as theright to access data, right to rectification, right to erasure, right to restrict, right to data portability, right to object, etc.
Whose rights are protected?
Or what is ratione personae jurisdiction of the GDPR? The persons protected under GDPR are called data subjects, identified or identifiable natural persons (Article 4, para 1) who are in the Union (A3, para 2). The Regulation opted for a location of a data subject as a criterium for protection under GDPR, instead of a more formal approach such as EU citizen, or legal resident of the EU, thus making an extensive approachtowards any person who is in the Union.
What counts as personal data?
Personal data that is subject of protection mechanism of the GDPR is any information relating to data subject. (A 4, para 1). When deciding which information can be considered as personal data, it is important that the information is able to identify the person, or that it is identifier. An identifier or a personally identifiable information (PII) may be obvious such as name, identification number, but also location data, or other factors that may be connected to certain person such as physical, psychological, genetic, mental, economic, cultural or social identity. So, thedata which may be come under the domain 'personal data'are defined broadly in order to cover all possible identifiers which do not necessarily need to be recognizable at first hand. On the other hand, according to the GDPR principle of 'data minimization', no excess data should be processed but only minimum of data necessary for the purpose of processing.
Right to access data
Right to access data is a prerequisite for all other rights. It is an opening gate to an array of data protection rights. In order that a person may request that his data are rectified, erased, restricted, portable, or objected, one first must to get to know if and what data are collected. Data subject has further the right to know the purpose of processing, to whom the data will be disclosed, period of data storage, to be informed about the right to complain, or to request rectification or erasure or restriction of processing (A 15). Recital 63 stresses out the importance of data access concerning health, insight into medical records, treatment. The controllers are advised to provide remote access to a secure system which would provide the data subject with direct access to his or her personal data, but to the extent that rights and freedoms of others are not adversely affected.
Right to rectification
Data subject may request the rectification of inaccurate personal data, completion of uncomplete personal data (A 16). The precondition for exercise of the right to rectification is the right to access to data, which is needed for the data subject get to know the personal data kept about him/her, at first hand. This gives the data subject role of a "controller" of his/her personal data, and should be also favored by controllers for pointing to data flaws.
Right to erasure or the right to be forgotten
The milestone Google v. Spain case, has brought a practical effect to the right to be forgotten, then provided for in Data Protection Directive 95/46 (Article 6(1)(c) to (e)), but it also introduced its long arm territorial reach, which was echoed in other legal systems as well, and upon which, the lead search engine Google,later enabled its users to request the erasure of the personal data across the globe (https://forget.me/ ). The Court of Justice of the EU, has outlined in the said judgment, that 'even initially lawful processing of accurate data may, in the course of time, become incompatible with the directive where those data are no longer necessary in the light of the purposes for which they were collected or processed. That is so in particular where they appear to be inadequate, irrelevant or no longer relevant, or excessive in relation to those purposes and in the light of the time that has elapsed.' (para 93)
The right to erasure under Article 17 of the GDPR follows the wording and the intention of the said case, providing for the possibility of requesting erasure when the personal data are no longer necessary in relation to the purposes for which they were collected or processed (para 1a). However it adds also a more wide approach, introducing, inter alia, lack of consent, as a grounds for requesting data erasure, or objection by data subject, giving thus more subjective approach to the right of erasure, putting the will of the data subject at the outset when opting for erasure of private data, of course unless public interest requires otherwise (right of freedom of expression and information;official authority; public health; scientific or historical research purposes or statistical purposes; for the establishment, exercise or defense of legal claims (A 17 para 3)) .According to GDPR principle of 'transparency in processing' of personal data, controllers are to inform the data subjects on the existence of the right to rectification or erasure and the right to data portability (A 13(b)). They should also strive to inform any other controllers who might have come in touch with such data, to erase any links or copies or replications of personal data in order that the right to be forgotten is strengthened in the online environment.
Right to restrict
Persons or data subjects shall have the right to restrict the processing (A18) if they contest the accuracy of personal data, if the processing is unlawful but they do not want erasure. Restriction, contrary to erasure, leaves the data, but with restricted access. Suggested methods for restriction of data are temporarily moving the selected data to another processing system, making the selected personal data unavailable to users, or temporarily removing published data from a website. The restriction of data should be clearly indicated in the system (Rec. 67), and data subjects should be informed in case of lifting the restriction.
Right to data portability
A new right recognized by the GDPR is right to data portability (A20). It gives the data subjects right to be sole proprietors of their data and puts obligation on controllers to lay that data in structured, commonly used and machine-readable format, and to enable data subjects to carry them or to transmit them to another controller of processor. GDPR differs two kinds of acquired data which is the subject of portability right. Those are data that are deliberately provided by data subjects, such as data when opening e-mail account, bank account, social network profile, shopping account. Such data are disposed of, pursuant to a consent or a contract. And on the other hand,there are data that have been collected by controllers or processors themselves, i.e. by automated means.
It also includes right to have personal data transmitted directly from one controller to another. For example, if one person decides to change his electricity provider, he may request his provider to transmit his data to another provider. That puts data subject in a position to administer his data and to have a controller act upon his demands. The ability to transmit data from one service provider to another, puts also an important accent to healthy market competition, although that comes as a secondary consequence, while the primary aim is to have data subjects in control of their personal data.
Right to object/Profiling
Data subjects are given right to object on processing personal data, including profiling (Art 21 re A 6 (1) e, f), when such processing is carried out in the public interest or for legitimate interests pursued by the controller or by a third party. When data subject objects, the controller shall no longer process the personal data. However, if controller demonstrates compelling legitimate grounds for processing which override the interests, rights and freedoms of the data subject, it may continue to process the personal data.
What refers to profiling? Profiling is described in Recital 71 of the GDPR as automated processing aimed to evaluate the personal aspects of a natural person in order to analyze or predict data subject's performance at work, economic situation, health, personal preferences or interests,reliability or behavior, location or movements, where it produces legal effects concerning him or her or similarly significantly affects him or her.Profiling may be used for tax purposes in which case it is in a public interest. But profiling may also be used with a purpose of direct marketing.
We are often faced with internet offers recognizing exactly our needs or interests filling our inbox sometimes to our delight, but sometimes not. Pop-ups, ads, and other kinds of direct marketing is displayed to us on the basis of our past searches, and is result of automated profiling. If a person objects to profiling for direct marketing purposes, then processing will be stopped. There may not be a compelling interest of the controller in this regard.
GDPR makes difference between profiling as a result of processing personal data, and issuing a decision based on profiling.Decision making on the grounds of profiling may be done even without the consent (or contract) of the data subjectif it is expressly authorized by Union or Member State law to which the controller is subject, including for fraud and tax-evasion monitoring and prevention purposes (recital 71A 22). However, data subject's rights, freedoms and legitimated interests must be safeguarded. The phrase "authorized by Union or Member State law" goes in line with the permissible restrictions of rights of data subjects, and corresponds to 'in accordance with law' concept outlined in the European Convention for the Protection of Human Rights and Fundamental Freedoms and the Human Rights Charter to which Recital 73 of the GDPR refers.
Restrictions or derogations
Rights of data subjects are not absolute ones and may be restricted under certain conditions. GDPR provides the list of possible restrictions in public interest, which follow the spirit of the European Convention on Human Rights and the Charter. The fair balance between the individual rights and public interest demands must be carefully pondered, in order that proportionality of burdens is not infringed, and that democratic society principlesare safeguarded.
Procedural recourses available to data subjects
It is important that such an act provides not only for material rights but also for possibility of procedural guarantees attained to those rights. There are three types of procedural recourses under the GDPR: judicial remedy, complaint to supervisory authority and out-of-court proceedings and other dispute resolution procedures.
Right to effective judicial remedy (A78) is envisaged to be exercised in Member States, so national systems are to provide for such recourse.
A complaint to supervisory authority is an administrative remedy that shall be dealt with by supervisory authorities in Member States. (A 77) A judicial remedy is also possible against a decision issued in such proceedings (A78), and in case of administrative proceedings taking excessive time.
But out-of-court dispute resolution (A 40) gives a range of possibilities. From classic alternative dispute resolution modalities, such as ombudsman institution and mediation services, to new online dispute resolution possibilities (ODR). ODR EU web-based platform was created by European Commission in February 2016 in order to provide the citizens with faster and less expensive online resolution of disputes, which originated in online purchases. 'Out-of-court dispute resolution' in GDPR is given broadly, so it will be interesting to see how the ODR system will respond to any dispute instituted by a data subject in the light of the GDPR.
There are many steps ahead of us and much has already been done, with a view to provide compliance with GDPR. Rightful interpretation of GDPR provisions is also very important. Article 29 Working party has issued series of guidelines on data portability, consent, data protection officers, data protection impact assessment, etc. In addition to direct effect of GDPR as a regulation,some Member States like Austria, Germany, Belgium, have enacted national laws in that regard.Another important issue isa long-arm effect of GDPR when speaking of EU-USA transfer of data, and its relation to Privacy Shield agreement. Supervisory authorities in Member States must prepare for their crucial position in dealing with complaints, breaches, etc. Companies and businesses must get ready and data protection officers are going to be very much needed workforce.
So, the great stone of GDPR is already rolling, urging all affected players to catch speed, or the sanctions will be sky-high. We are heading towards the start of a great albeit challenging story of thorough and profound data and human rights protection.
Anti-government protests have continued over the weekend in Serbia, Montenegro and Albania. While the protesters in Albania once again clashed with the police, Saturday evening marked the first time that preventive force was used against the participants of Belgrade demonstrations, who entered the building of the country`s public broadcaster.
Protests in all three countries are aiming to overthrow the ruling parties led by President Aleksandar Vučić, Prime Minister Edi Rama and President Milo Djukanovic respectively. The regimes are accused of corruption, suppression of democracy and media freedoms as well as for bad economic situation.
Serbia
On 16 March, dozens of demonstrators lead by opposition politicians Bosko Obradovic and Dragan Djilas, entered the headquarters of Radio-Television of Serbia (RTS), bypassing the security and demanding an opportunity to address the viewership live. Since the protests have begun in early December, none of the organizers has been invited to RTS, which is still the most watched television channel in the country.
There were no acts of violence, and the police managed to remove the citizens from the building after several hours, with some accusations of disproportionately harsh treatment.
President Vucic announced that he will be addressing the incident during an extraordinary press conference on Sunday afternoon. Breaking from the traditional protest walks on Saturday, the organizers announced in return that they will be staging protests in the front of the Presidency at the same time, demanding Vucic`s resignation.
Earlier this week, the parties gathered in the Alliance for Serbia, the country`s strongest opposition coalition, gave Vucic and other high state officials a month to resign from their offces, or face demonstrators from all across Serbia who will gather on 13 April in Belgrade if the demands are not met by then. This is the first protests explicitly organized by the opposition politicians, who have started to address the attending citizens more and more every week, taking the role from the popular public figures and representatives of civic initiative.
Albania
At the same time, protests in Albania have been openly organized by the opposition from the start. Democratic Party MPs, along with several other opposition parties, have resigned from their parliamentary posts in February. DP`s leader Luilzim Basha has been at the forefront of the demonstrations from their start.
On the 16 March, protesters in Albania once again tried to storm the offices of Prime Minister Rama, and then the national parliament. They were stopped in the latter attempt by the police, who threw tear gas and used water cannons to disperse them. At least one protester was incapacitated. Police used tear gas and water cannons to disperse the crowd, but many of protesters were prepared with gas masks. Protestants threw stones and smoke bombs at police, pulling down security fences that were erected ahead of the demonstration. The rally drew thousands of protesters from across the country. Opposition Democratic Party leader Lulzim Basha was cheered when he appeared in the crowd, leading them on a march to the Office of Prime Minister Edi Rama, where police were already positioned.
Basha announced that various forms of citizen`s resistance will be held across the country. Both US Embassy and EU delegation to Albania condemned the violence, and urged the organizers to prevent it from escalating during future protests.
Montenegro
From the most massive protest "Resist 97,000" so far, which were joined also by students, which was held on 16 March at the Independence Square in Podgorica, was announced that the government privatized the state and protesters again requested the resignation of top officials. Students, academics, civic activists who say they are not affiliated with any political party, marched through the center of Podgorica chanting "We are the state", "Rebellion" and mostly "Milo thief". Opposition parties support the protests which started in early February but their leaders have distanced themselves of taking prominent role in the organization or addressing the crowd. An informal group of NGO activists, academics, journalists stand behind the protests. Beside the resignation of President Djukanovic, who has ruled for almost 30 years, the protesters demand the resignation of the Supreme State Prosecutor Ivica Stankovic, and the Chief Prosecutor for Organised Crime Milivoje Katnic. They accuse senior law officials of ignoring evidence and not prosecuting widespread corruption in the country. Saturday`s protest was the fifth in a row. It follows the revelation of footage and documents that appear to implicate top officials in obtaining suspicious funds for the ruling Democratic Party of Socialists (DPS). A video clip from 2016 aired in January showed Dusko Knezevic, chairman of the Montenegro-based Atlas Group, appearing to hand the then mayor of Podgorica, Slavoljub Stijepovic, an envelope containing $100,000, to fund a DPS election campaign. Knezevic, who is in London, has since than told the media he had been providing secret cash to the DPS for the past 25 years.
At the protest on Saturday, were more than 15,000 people, which is a big figure if we take into account that the official population of Montenegro is 620, 000 people and in reality due to emigration significantly lower. Gathering to demand the resignations of the most senior state officials, beginning with the President Milo Djukanovic, who has been in power since 1991. The demonstrations have been sparked by the numerous affairs that have revealed the extent of corruption in the ruling party. They are taking place every Saturday, and the next ones are announced for 23 March.
Conclusion
Recent years in the Western Balkans have been shaped by stabilocracies. Governments that first of all fulfill the geopolitical goals of the West. And because of that, by the West, as a reward they have the possibility of human rights violations, corruption and crime, full control of the media. Current protests are the answer to the stabilocracy.
In Albania, corruption and crime are out of control and the demands of the protest are completely legitimate. On the wave of fighting crime and corruption, along with promises for a better future, Edi Rama also come to power. However, the United States of America and the European Union are opposed to protests and for them Parliament is the place where all political solutions need to be found. However, in Parliament as well as in elections, nothing can change in Albania, primarily because of corruption. Because of corruption and crime, which are strongly rooted in Albania, as well as with bad economic situation, the emigration rate is high. Since Albania toppled communism in 1991 untill the end of 2018, more than 1.4 million Albanians, nearly half the current population of this Balkan country, have emigrated mostly to neighboring Italy and Greece and less to the Britain, Germany and the United States. The study, led by Rusell King of the University of Sussex and Albanian researcher Ilir Gedeshi, found that the country's potential migration had grown from 44 percent in 2007 to 52 precent in 2018.
In Montenegro, the organizers of the protest are the biggest problem. Since the beginning of the protest, they are not conducted professionally, which lead to indignation in a part of the citizens. Protest organizers have offered the opposition parties an "Agreement about future" which is more likely an ultimatum, in which there is an item that foreign policy of current Government, would not change. The document is submitted to the opposition on principle – take it or leave it. That's why Dusko Knezevic spoke. Dusko Knezevic made an announcement and made it clear to the protest leaders that he will not allow them to make struggle on the opposition, but to fight against president of Montenegro Milo Djukanovic.
Certainly, the situation in Serbia is most interesting for monitoring, given that it is the most powerful state of the Western Balkans. In the West, it is clear to everyone that Vucic is hated among his people. Aleksandar Vucic put all media under his control, so the opposition is rarely seen on television. While Aleksandar Vucic is over-represented in the media, which causes frustration among the citizens. In addition, the poor economic situation and the constant false promises that it will be better reinforce dissatisfaction. Additionally Aleksandar Vucic "wants to solve the issue of Kosovo" by demarcation, which means that 90 percent of Kosovo would belong to Albania. Because of all of the above massive protests take place in 100 cities in Serbia.
The situation in Serbia is clear to the West, but there is no reliable pro-NATO alternative in the opposition, and the priority work of surrendering Kosovo to "Greater Albania" is not yet completed. West is afraid that protests in Belgrade and in 100 cities in Serbia are not going in the right direction. For this reason, they are forced to endure current Serbian president Aleksandar Vucic, who not only fulfills the requirements of the West, but in good terms anesthetizes Russia by saying exactly the words Moscow wants to hear: that Serbia will never impose sanctions to Russia, that Serbia will never enter in NATO, and that he is pro-Russian. Of course, according to agreements with NATO signed during the time of Vucic's authorities and some other details, it is obvious that his affection for Moscow is a lie. Aleksandar Vucic persistently refuses to grant diplomatic status to the Russian Humanitarian Center in Nis, and if Russia repeatedly asked for it. At the same time, cooperation with NATO has been strengthened and NATO soldiers in Serbia have a diplomatic status. At the moment of a potential "delineation" satisfied with Vucic's words, when Kosovo enters NATO, Vucic will probably say that "changed circumstances" force Serbia to reconsider its neutrality. Serbia would become NATO member, and of course, impose sanctions against Russia, given that it is a request of the European Union, and entering in the European Union is a strategic goal for Vucic. Russia already has an example of Vucic's close friend in Montenegro, Milo Djukanovic, who in his time was close friend of Russia, but later introduced sanctions against Russia, against the will of the people in Montenegro, pulled the country into NATO, and even blamed Moscow for engaging in a fictitious coup against him.
One of the opposition leaders in Serbia Vuk Jeremic, speaks openly that official Brussels and Washington made it clear to him that they are against the protests until Vucic does not solve the issue of Kosovo. It is precisely the geopolitical interests of the West that can disturb the success of protests in Serbia. All in all, in the Balkans, something similar to the Arab spring can not happen, because all the governments in Balkans are pro-Western. But certainly these protests will bring more freedom to the Balkans.
First published in our partner International Affairs
Albanian question in the Balkans
The Greater Albania project, which dates back to the 19th century is an idea of the unification of all Albanians into one state. Namely, the Prizren League then demanded the recognition of the national identity of Albanians and the autonomy of Albania within the Ottoman Empire. Today, Albanians live in two countries Albania and Kosovo and in neighboring countries Serbia, Montenegro, North Macedonia, Greece. The scenario of Great Albania includes separation of Western Macedonia (Struga, Kucevo, Debar, Tetovo, Gostivar, Kumanovo, part of capital Skopje) and then the other parts in the Balkans with the Albanian population, cities in southern Serbia (Presevo, Bujanovac and part of Medvedja), southern and eastern parts of Montenegro (the municipality of Ulcinj, and parts of the municipalities of Bar, Plav, Rozaje, Gusinje and Tuzi), as well as Greek southern Epirus. If necessary, these borders can be reduced if it turns out that it is impossible to create them in this form. Since the fall of the Socialist Federal Republic of Yugoslavia, Albanian factor is among the main actor of instability in the Balkans. At the same time, Albanian political elite is the most loyal servant of the United States interests in the Balkans.
What makes Albanian politics in the Balkans recognizable is manipulation with their demography. One of the main weapons of Albanians is their birth rate. That is, the figures for which they claim to be the only accurate. With the support of United States, the number of Albanians in the region is is constantly adjusted, in line with the geopolitical interests of the West . It is therefore necessary to look at the real situation with the number of Albanians in the region. After decades of increasing the number of Albanians in Serbia, under the blessing of Yugoslav communists and the regime of Slobodan Milosevic, in 2011 census was carried out in Kosovo*. Final results for 2011 census showed that Kosovo (excluding North Kosovo) has 1, 739, 825 inhabitants. North Kosovo is dominantly populated by Serbs. Prior to the census, in the West was estimated that Kosovo had a population of about 2, 200, 000 inhabitants. The latest US Central Intelligence Agency estimate is that on Kosovo in July 2016 lived 1, 883, 018 inhabitants. However, in reality, all these data are artificially increased. According to the expert estimates, in Kosovo there are fewer than 1, 300, 000 inhabitants, including at least 150,000 inhabitants which are not Albanians. This assessment was based on the analysis of telephone traffic and mobile telephone connections per capita in Kosovo. However, what everyone agrees with is the fact that number of Albanians is rapidly decreasing in Kosovo. The main reason for that is high poverty and corruption. According to the information provided by the Kosovo secret service in the Kosovo parliament, just in December 2015 and January 2016, Kosovo has left more than 50,000 Albanians, including 6,000 elementary school students. Some media, however, stated that more than 100,000 people have fled from Kosovo since August 2015 until February 2016, but that officials hide this information, while others claim that this number is significantly higher, and that it exceeds 6% of the total population of the province. In that period the emigration reached a peak, but in smaller numbers was continued to this day. The situation is similar in Albania.
Officialy Albania is one of the most homogeneous countries in the Balkans, but in reality things look different. According to the 2011 census, Albanians made 2, 312, 356 (82.6%) of Albanian population, Greeks 24, 243 (0.9%), Macedonians 5, 512 (0.2%), Montenegrins 366 (0.01%), Aromanians 8, 266 (0.30%), Romani 8, 301 (0.3%), Balkan Egyptians 3, 368 (0.1%), and others 2, 644 (0.1%). Around 14% or 390,938 did not declared ethnicity and 44, 144 (1.6%) were not relevant. The census was accompanied by numerous complaints about irregularities.
According to estimates of Serbian organizations, in Albania lives more than 30, 000 Serbs, mostly in northern Albania. Most manipulations Albanian Government is doing about the number of Greeks. The real figure of the Greeks in Albania is 200, 000, and neutral Western experts also agree with that number. It should be pointed out that the Greek Government claims 300, 000 Greeks live in Albania. Unfortunately for Greek population, the US Government considers that 1.17% of Greeks live in Albania, although they know that number is inaccurate. In Albania also there is also a lot of emigration due to crime, corruption, and poor governance of the state. Since the fall of communism in early nineties until 2015, one million inhabitants has left Albania.
In southern Serbia, on the 2002 census, the Presevo municipality had 31, 098 Albanians and something below 4, 000 non-Albanians, the municipality of Bujanovac – 23, 681 Albanians and 19, 000 of non-Albanians, and the municipality of Medvedja something below 8, 000 Serbs and 2, 816 Albanians. The Albanians boycotted the population census in 2011 because over 30, 000 Albanians migrated from Presevo, Bujanovac and Medvedja municipalities to the West, which means that the ethnic structure changed. Representatives of Serbian associations from these 3 municipalities point out that the data, taken as official, are forged and that in this 3 municipalities live only half Albanians from official data. Local Serbs claim that under the municipality of Bujanovac there are currently under 12, 000 Albanians, which is twice as low as the 2002 census, which is only relevant to Albanians.
President of the Coordination Body for Presevo, Bujanovac and Medvedja municipalities Zoran Stankovic said that the state is considering a new census, but that it is still early for the date of its maintenance, because it is necessary to prepare everything well. Mr. Stankovic stated this in 2013, but to this day, nothing has been done on this issue. The Serbs from Bujanovac claim that political discrimination in on the scene by playing with the number of Albanian inhabitants, which is why they have become citizens of the second order in their own country and expect the state to regulate the voters lists, which, they say, are filled with falsified names and non existent citizens."We ask the government to adopt a program to stop the forced eviction of the non-Albanian population from Bujanovac – said Svetislav Velickovic from the Bujanovac Committee on Human Rights. – Of the total of 12 management functions in the city, 11 are occupied by Albanians. The Cyrillic alphabet is expelled, as is the Serbian language in communication with the local self-government. The toponyms are a special story, since in 2014 a decision was made to expel the giants of Serbian history from street signs and to replace them with terrorists from Kosovo Liberation Army. At the same time, such claims have been blackmailed in Macedonia also, where Albanians have territorial pretensions.
According to the 2002 census in Macedonia, Albanians account for 25% of the population. The census from 2011, Albanians boycotted after ten days of enumeration. Macedonian law forbids that citizens living abroad more than a year can be enumerated . Since a significant number of Albanians left Macedonia and went to the West, the real number of Albanians living in Macedonia would be shown. In that time ruling national-conservative Macedonian party VMRO-DPMNE drawn attention that there was manipulation in the census at that time. According to their data, 120, 000 Albanians who have not lived in Macedonia for long time were enumerated. And that is a significant problem. The Ohrid Agreement from 2001, which ended the armed conflict between Albanian separatists and armed forces of the Macedonian state has basis in the 2002 census. Under that agreement members of national minorities, primarily Albanian, are guaranteed greater political influence, both at the state and local levels. In places where they account for more than 20 % of the population, Albanians had received more rights in local government. There has also been an artificial increase of Albanians in Macedonia. After the NATO aggression against Serbia and Montenegro, a large number of Albanians from Kosovo went to Macedonia. According to some estimates of the UN and others organizations, about 300,000 Albanians went to Macedonia. Permanent refuge in Macedonia, from then until now, has found about 150,000 Albanians who received Macedonian citizenship. This also significantly influenced the ethnic structure of Macedonia.
According to the 2011 census, 30, 439 Albanians live in Montenegro. And they make up 4.91% of the Montenegrin population. In Montenegro, the Albanians complain that they are discriminated, although they have all rights. As in neighboring countries, they have also tried to cause problems in Montenegro. In anti – terrorist operation "Eagle`s flight" which was conducted by the Montenegrin police, was arrested a group of Albanians who planned terrorist attacs and an armed conflict in Albanian – inhabited parts of Montenegro. The group which was arrested in 2006 was sentenced on 51 year in prison. The group main goal was to "violate the constitutional order and security of Montenegro", "cause instability, religious and national intolerance" and "endanger lives, property, religious and cultural facilities" stated Montenegrin Government.
Since US geopolitically conquered the Balkans, the Albanian question has again become open. The history of Albanian activity from the end of the 20th century is important because it shows us all the hypocrisy of Western powers. And if West officially stands for democracy, justice and protection of all religious and ethnic communities, on example of their allies in the Balkans, we can see that things do not work that way. When NATO carried out the aggression against Yugoslavia (Serbia and Montenegro) in 1999, and after the signing of a military technical agreement in city of Kumanovo, the Serbian Army withdrew from Kosovo. And there we could see all the essence of US and NATO. Everything what happen later was with the approval of US. And in Kosovo, under NATO control happened terrible things.
Since the arrival of NATO in Kosovo, more than 250,000 non-Albanians have been expelled. In other words, ethnic cleansing was carried out. On 17 March 2004, under the eyes of NATO troops, Kosovo Albanians started attack against Kosovo Serbs. That was the largest unrest since war on Kosovo 1998 – 1999. The official reason for unrest was the drowning of two Albanian children in a river in the village of Cabra, for whose death the Albanian media and politicians blamed Serbs from a neighboring village Zupca. In fact, it was just an exuse for ethnic cleansing of Serbs. Everything was done with the tacit approval of the West. During the unrest it is estimated that some 4,000 Serbs were expelled from their homes throughout Kosovo. During the pogrom, 28 people were killed, 35 Orthodox monasteries were destroyed or desecrated, and about 930 Serbian homes were burned and destroyed. In addition to public condemnations of all international actors, many participants have remained unpunished to this date. A small group that was punished, was punished with a smashingly low penalties.
The same thing happened in Macedonia. On August 31, 2001, Aleksandar Damovski, director of the most circulating Macedonian daily Dnevnik, gave the following information for the portal "BH Dani": "Currently in Macedonia there are 60,000 Macedonians outside their homes, not with their own will. They were expelled from their own homes by Albanian extremists operating in the territory of Macedonia. The pressure on Macedonians, on the territory where the Albanian minority is in the majority, is getting bigger and bigger every day. Macedonians in Tetovo and Gostivar are locked in their homes, they can not get out…"
Basically, the Albanian question is artificially imposed. Today, the Greater Albania project is not just an extremist idea, but a project that enjoys the support of the United States, Great Britain, Germany, France and can count on the support of some Islamic circles. So far, US has invested heavily in the project of Greater Albania, so it is not realistic to expect changes on this issue in US policy. Namely, the US project of the creation of a large Albania has entered in the active phase after the breakup of the Socialist Federal Republic of Yugoslavia. Since than to the present days has been implemented by military and diplomatic means.
Of course, there is a history of US and NATO engagement in the Balkans and should be payed attention to several key points:
1. The role of US and NATO in civil wars in Croatia and Bosnia, active fight against Serbs as well as sanctions against Serbia, which significantly weakened Serbia.
2. NATO bombing of Serbia in 1999, and occupation of Kosovo.
3. A colour revolution that took place in Serbia on 5th October 2000, that meant a quiet occupation of Serbia, with wich started the destruction of powerful Serbian army, that in the war had embarrassed NATO.
4. A short war in Macedonia and Ohrid Agreement which was imposed to Macedonians, as a US project that began the process of "political" reforms in Macedonia through constitutional changes and the adoption of a number of new laws that provided much greater power to Albanians in Macedonia.
5. The US support of Montenegrin independence, which has weakened Serbia. With the separation of Montenegro from Serbia, Serbia has lost its access to the sea.
6. US played a key role in the declaration of Kosovo`s independence in 2008, although that was contrary to international law.
In both Albanian states today as earlier, there is a rule of crime and corruption. The logical question is why so much interest has US and some other Western powers in supporting the creation of a Greater Albania. The answer is in geopolitics and history. Great Albania is needed by the West as another whip against the Serbs. Because, Serbs in the eyes of Western historians and geopoliticians are the Balkan Russians. Far in 1876, during the time of the Serbian-Turkish war, Benjamin Disraeli, the president of the British government, accused Serbia of leading "a cold and criminal war against all the principles of public moral and honor." He called the Serbian national liberation struggle "a Serbian conspiracy which is helped by Russian money and Russian soldiers". He rejoiced at every Serbian defeat, and in the autumn of 1877 he suggested to the Austrians to occupy Serbia. Serbophobia, which prevails almost two centuries in the minds of strategists in London, occurred for one reason – the fear that the Serbs are "the main drivers of Russian Cossacks in the warm waters of the Mediterranean". That is why since the outbreak of the First Serbian Uprising the main direction of British foreign policy was to preserve the territorial integrity of Turkey.
In achieving this goal, Great Britain today has the absolute support of the United States of America. The West, first of all United States and Great Britain, pursuses its policy in the Balkans, which for aim has a constant weakening of the Serbs. That's why the West strongly supports Great Albania.
To make an end to disastrous US and British politics in the Balkans it is needed a stronger presence of Russia and China in the Balkans, primarily in Serbia. Strong Serbia is the best prevention of Greater Albania. Russia has done a lot in that direction, but still insufficiently. The cooperation of Russia and Serbia in terms of military cooperation has been raised to a much higher level. Today, in the Western Balkans, Serbia has the strongest military. But economic cooperation is not good enough. Russian investments in Serbia are primarily in the energy sector, which is a strategic sector for Russia, but with energy cooperation, investments in Serbian agriculture are needed. With investments in Serbian agriculture, Russia would strategically consolidate its position in Serbia. At the diplomatic field, it is necessary to block any solution for Kosovo, which is not in accordance with UN Resolution 1244. Without independent Kosovo, the project of Greater Albania is impossible.
First published in our partner International Affairs
The European Union and the East Wind
One characteristic trait of modern life is that the key global actors are much more focused on their own domestic problems than on international issues. This propensity for political introspection (some may even call it political autism syndrome) is present, to some extent, in the U.S., Russia, China, and India. However, it is particularly characteristic of the European Union, which currently has to simultaneously deal with Brexit, prepare for the upcoming European Parliament elections, restore financial discipline in the eurozone, and reconcile differing views on migration issues along with many other urgent and extremely important domestic issues. It is clear that Brussels is running out of time to come up with a common pan-European foreign policy.
However, the EU by its very nature is much more dependent on the surrounding world than the U.S., China, or Russia. In this sense, Brussels cannot really afford any manifestations of even selective isolationism. If the EU is not prepared to deal with external forces, then these external forces are quite prepared to deal with the EU. One good example here is China's increased interest in Europe. In late 2018, Chinese President Xi Jinping visited Madrid and Lisbon; rumour has it that he is going to visit Rome and Paris in the near future, and he is speeding up preparations for two multilateral summits in 2019: with the EU as a whole and in the 16+1 format (China plus 16 countries of Central Europe and the Balkans).
"The east wind prevails over the west wind," Mao Zedong said at a meeting of communist and labour parties in Moscow in November 1957. Sixty years ago, this formula was perceived in Europe as poetic hyperbole. Today, Europe cannot afford to neglect the east wind, which is gaining more strength each year, penetrating all the windows and crevices in the European building, swaying the unstable European structures, slamming doors in the Brussels corridors of power, and forcing European leaders to shiver in the draught and seek reliable shelter.
Experts and politicians in the EU are currently discussing ways to protect Europe from yet another Chinese advance. It is believed that China is going to use the EU's soft "Mediterranean underbelly" in order to disrupt the already fragile European unity. Beijing apparently is seeking to gain control over European transport and energy infrastructure as well as establish control over the most promising European technology companies. There are fears that China will begin interfering more actively with political processes in European countries.
How justified are these fears? Is Brussels doomed to negotiate with Beijing from a position of weakness? After all, China needs Europe no less than Europe needs China. The EU with its five hundred million consumers remains the world's largest market. Europe is the ultimate geographic target of China's flagship Belt and Road project. Europe is the most important source of investment, management models, and social practices for China. Moreover, as Chinese-U.S. trade, economic, and political relations are worsening, the EU has taken on increased importance for China.
China is certainly a difficult and uncompromising partner. Its tactics include the ability to delay negotiations endlessly, return again and again to discussing general provisions, minimise its obligations, leave room for different interpretations of agreements already reached, and so on. The U.S., especially under the current administration, prefers twisting its partners' arms in a rough and unequivocal manner, whereas China aims to outsit its partners and possibly avoid any unpleasant confrontation. One good example of China's tactics is the Chinese-EU talks on mutual investments, which have not been particularly successful so far.
Nevertheless, in the current situation Beijing and Brussels are equally interested in attaining a new level of cooperation. Common sense suggests that the parties should demonstrate maximum flexibility, understand each other's priorities, take into account the partner's red lines, and be willing to make mutual concessions.
Both parties must resist obvious temptations. China is tempted to take advantage of the EU's current problems and weaknesses in order to achieve tactical advantages in its relations with Brussels. Europe is tempted to demonstrate, once again, its unfailing loyalty to Washington by mechanistically replicating the U.S. position in trade and economic negotiations with Beijing.
Of course, it is unlikely that all tension in EU-Chinese relations will be eliminated in the coming months or even years. However, even symbolic positive changes would send an important signal to everyone.
This would be a signal to the Donald Trump administration, which needs to realise that it can no longer dictate the rules of the game in the global economy to the rest of the world.
It would also be a signal to Russian leaders, who need to understand that the idea of the contemporary world as an inevitable confrontation between the "aggregate West" and the "aggregate non-West" is not consistent with reality.
This would also be a signal to the entire international community, which very much needs to receive confirmation that the current fragmenting of the world economy and the rise of protectionism and economic nationalism are not a long-term path for development but merely a temporary, and by no means universal, deviation from the irreversible process of globalisation.
Most importantly, successful negotiations with China would send a very important signal to Europe at a time when such a signal is particularly needed: on the eve of the historic European Parliament elections, when the pressure being applied by Eurosceptics and right-wing populists to mainstream parties is growing every day.
The growing east wind means a new challenge for the European project, but it is not the end of the world. As Mao noted, "When the wind of change blows, some people build walls, others build windmills".
First published in our partner RIAC