Russo-Indian tensions over India allowing USA examine Russian submarine
Indo-Russian relations are deep rooted with huge transfer of Russian technology for its economic development in earlier stages of development, leading strong economic and diplomatic relations since the onset of Cold War and after that. The economic growth and financial clout India has achieved owes much to Soviet assistance in state sector. Now Indian search for western nations for the purchase of technology and terror equipments has upset Moscow which has long stopped free support and arms to third world of which India benefited the most.
Currently, Russian sells costly Nuclear plants and military equipments including nuclear submarines and more orders have been placed by New Delhi for further purchases.
An unprecedented scandal broke out between Russia and India with Moscow suspecting that New Delhi granted US Navy representatives access to the Russian nuclear submarine of Project 971i, operated by the Indian Navy since 2011. According to reports, the incident threatens to seriously complicate negotiations both on the lease of the second nuclear submarine, and on other projects in the field of military-technical cooperation between the two countries.
In pursuing its own national interest and being under the severe economic sanctions by the Western powers for its retaking of Crimea form Ukriane,  Russia does not take a stand on Indo-China tensions. After the military standoff between Chinese and Indian troops began near the Doklam plateau in June, Russia had been silent on the matter. Granted, Moscow had made few public comments about the border tensions. But so, too, had America and the EU, both of which knew that siding with one party would anger the other. However, Moscow felt that the dispute is rather balanced between China and India's interests. The standoff eventually dissipated in August when the two nations agreed to withdraw their troops.
The Russian government, under tremendous pressure from New Delhi had tried to bring together the Indian and Chinese defense ministers for a meeting in Moscow. Beijing, however, reportedly did not show any interest in the matter. This was because India had angered China by hosting the Dalai Lama in Arunachal Pradesh, an Indian state that borders China's "autonomous" region of Tibet. Maybe, it was an indication of Beijing's distrust of Moscow's real motives.
Like USA with its Asia pivot, Moscow also wants a more assertive India to counterbalance China's growing hegemony in Asia.
India is keen to enlist the support of both USA and Russia for its efforts for ascension to having a permanent seat in a "reformed" UN Security Council, but India could not succeed as China officially opposed it. Similarly, India's bid to become a member of the Nuclear Suppliers Group (NSG), a coalition of 48 nuclear supplier countries that control the export of nuclear equipment and technology, also failed as China raised serious objections as India refuses to sign the  relevant treaty in force, not yet a signatory to the Non-Nuclear-Proliferation Treaty.
Russia sponsored India "mainly to constrain China's growing influence in the Shanghai Cooperation Organization (SCO), a Eurasian security and economic bloc. Russia is concerned the post-Soviet SCO members like Kazakhstan, Kyrgyzstan, Tajikistan, and Uzbekistan "are drifting too far into China's geostrategic orbit.
There have been serious concerns within Moscow and New Delhi that the other party is gravitating towards their adversaries. Russia knows India wants to form closer ties to the USA and European nations. India took part in talks with Japan, America and Australia over reforming the disbanded Quadrilateral Security Dialogue, an ostensible counter-China pact that seeks to curb Beijing's expansionism in the South China Sea and Indian Ocean.
In June, Chinese President Xi Jinping visited Moscow where Putin decorated him with the Order of St Andrew, Russia's highest state award. Xi has visited Moscow more often than any other capital since coming to power in 2012,  China's warships engaged in the first-ever joint war games with the Russian fleet in the Baltic Sea. Russia and China "wanted to send a message to America and to audiences at home: we are united in opposing the West's domination, and we are not afraid to show off our muscle in NATO's backyard."
Though it made some success in coercing USA to criticize Islamabad as the key sponsor of terrorism, New Delhi is indeed concerned about Russia's relations with Pakistan, India's long-time foe, which have been improving since the early 2000s. India is keen on strengthening the trilateral annual Russia-India-China (RIC) meetings to influence both the economic and technological powers but others are not much interested.
Russia, under Putin, has tried to defy a supposed unipolar global order led by America and, today, a united Europe overseen by the EU. Now, it appears, Russia is balking against a possible uni-polar Asia and Eurasia dominated by China. Supporting India, then, becomes a way for Russia to achieve this. But Western sanctions on Russia have meant it has had to move closer to China, further complicating its role as an intermediary between India and China.
Several sources in Russian state structures have confirmed that with the newspaper saying that the Indian partners have recently committed several "unfriendly acts towards Russia." First, according to them, the US Navy delegation visited the aircraft carrier Vikramaditya (property of the Indian Navy) and Russian officials were forced to issue a note of protest. After some time, according to a high-ranking military source, the American delegation was already on board the Chakra.
The Kommersant's source working in the military technical cooperation system, called the fact that the US Navy appeared on a Russian submarine (located on the base near Vishakhapatnam, pending repairs) outrageous. "There were well-trained technical specialists, though unlikely to get any real information," the source said.
According to the newspaper, this whole string of incidents can have a very adverse impact on defense cooperation between the two countries, which has been successfully developing over the past five years. According to several sources, specialized Russian structures are preparing retaliatory measures against their Indian partners. "Very difficult conversations are on the horizon, we have a lot of questions," a source said. Some who spoke to Kommersant believe that, in particular, the negotiations on leasing the second nuclear submarine, which the Indian Navy planned to obtain from Russia, will be seriously complicated.
According to Kommersant, Russian Deputy Prime Minister Dmitry Rogozin, who intends to come to India in December with one of the largest deals on Russian arms, will have to iron out the problems that have accumulated. In addition to the Chakra issue, he must negotiate the creation of a fifth-generation fighter under an agreement which was signed back in 2007, but neither the airplane's conception nor its financial parameters have been determined yet.
 Perspectives of Indo-Russian relations
During the Cold War, India and the Soviet Union (USSR) enjoyed a strong strategic, military, economic and diplomatic relationship. After the collapse of the USSR, Russia inherited the close relationship with India, even as India improved its relations with the West after the end of the Cold War.
Traditionally, the Indo-Russian strategic partnership has been built on five major components: politics, defence, civil nuclear energy, anti-terrorism co-operation and space. These five major components were highlighted in a speech given by former Indian Foreign Secretary Ranjan Mathai in Russia. However, in recent years a sixth component, economic, has grown in importance with both countries setting a target for US$30 billion in bilateral trade by 2025. In order to facilitate this target both countries are looking to develop a free trade agreement. Bilateral trade between both countries in 2012 grew by over 24%.
The powerful IRIGC is the main body that conducts affairs at the governmental level between both countries.[7] Both countries are members of many international bodies where they jointly collaborate closely on matters of shared national interest. Important examples include the UN, BRICS, G20 and SCO Russia has stated publicly that it supports India receiving a permanent seat on the United Nations Security Council.[9] In addition, Russia has expressed interest in joining SAARC with observer status in which India is a founding member.
India is the second largest market for the Russian defence industry. In 2004, more than 70% of the Indian Military's hardware came from Russia, making Russia the chief supplier of defence equipment.[12] India has an embassy in Moscow and two consulates-general (in Saint Petersburg and Vladivostok). Russia has an embassy in New Delhi and four consulates-general (in Chennai, Hyderabad, Kolkata, and Mumbai).
According to a 2014 BBC World Service Poll, 45% of Russians view India positively, with only 9% expressing a negative view
A cordial relationship with India that began in the 1950s represented the most successful of the Soviet attempts to foster closer relations with Third World countries. The relationship began with a visit by Indian Prime Minister Jawaharlal Nehru to the Soviet Union in June 1955 and Khrushchev's return trip to India in the fall of 1955. While in India, Khrushchev announced that the Soviet Union supported Indian sovereignty over the disputed territory of the Kashmir region and over Portuguese coastal enclaves such as Goa
The Soviet Union gave India substantial economic and military assistance during the Khrushchev period, and by 1960 India had received more Soviet assistance than China had.[14] This disparity became another point of contention in Sino-Soviet relations. In 1962 the Soviet Union agreed to transfer technology to co-produce the Mikoyan-Gurevich MiG-21 jet fighter in India, which the Soviet Union had earlier denied to China
In 1965 the Soviet Union served successfully as peace broker between India and Pakistan after an Indian-Pakistani border war. In 1971 the former East Pakistan region initiated an effort to secede from its political union with West Pakistan. India supported the secession and, as a guarantee against possible Chinese entrance into the conflict on the side of West Pakistan, it signed with the Soviet Union the Indo-Soviet Treaty of Friendship and Cooperation in August 1971. In December, India entered the conflict and ensured the victory of the secessionists and the establishment of the new state of Bangladesh.
Relations between the Soviet Union and India did not suffer much during the rightist Janata Party's coalition government in the late 1970s, although India did move to establish better economic and military relations with Western countries. To counter these efforts by India to diversify its relations, the Soviet Union proffered additional weaponry and economic assistance.
The first major political initiative, since the collapse of the Soviet Union, between India and Russia began with the Strategic Partnership signed between the two countries in 2000.
Both countries closely collaborate on matters of shared national interest these include at the UN, BRICS, G20 and SCO where India has observer status and has been asked by Russia to become a full member. Russia also strongly supports India receiving a permanent seat on the United Nations Security Council. In addition, Russia has vocally backed India joining the NSG and APEC. Moreover, it has also expressed interest in joining SAARC with observer status in which India is a founding member.
Russia currently is one of only two countries in the world (the other being Japan) that has a mechanism for annual ministerial-level defence reviews with India.
The Soviet Union has been an important supplier of defence equipment for several decades. Russia 68%, USA 14% and Israel 7.2% are the major arms suppliers to India (2012-2016), and India and Russia have deepened their Make in India defence manufacturing cooperation by signing agreements for the construction of naval frigates, KA-226T twin-engine utility helicopters (joint venture (JV) to make 60 in Russia and 140 in India), Brahmos cruise missile (JV with 50.5% India and 49.5% Russia) (Dec 2017 update). In December 1988, an India–Russia co-operation agreement was signed, which resulted in the sale of a multitude of defence equipment to India Now,
The co-operation is not limited to a buyer-seller relationship but includes joint research and development, training, service to service contacts, including joint exercises. In 2012, both countries signed a defence deal worth $2.9 billion during President Putin's visit to India for the 42 new Sukhois to be produced under licence by defence PSU Hindustan Aeronautics, which will add to the 230 Sukhois earlier contracted from Russia. Overall, the price tag for the 272 Sukhois – three of the over 170 inducted till now have crashed – stands at over $12 billion.
Bilateral trade between both countries is concentrated in key value chain sectors. These sectors include highly diversified segments such as machinery, electronics, aerospace, automobile, commercial shipping, chemicals, pharmaceuticals, fertilisers, apparels, precious stones, industrial metals, petroleum products, coal, high-end tea and coffee products. Bilateral trade in 2002 stood at $1.5 billion and increased by over 7 times to $11 billion in 2012 and with both governments setting a bilateral trade target of $30 billion by 2025.
Russia has stated it will co-operate with India on its "Make in India" initiative by engagement in the development of "Smart Cites", the DMIC, the aerospace sector, the commercial nuclear sector and enhancement in manufacturing of Russian military products through co-development and co-production over $100 billion
On 7 November 2009, India signed a new nuclear deal with Russia apart from the deals that were agreed upon by the two countries earlier.[98]India and Russia are in discussion for construction of two more nuclear power units at Kudankulam. Russia has agreed to build more than 20 nuclear reactors over the next 20 years. Running until 2030, sixteen to eighteen new reactors will be constructed, with installed capacity of 1,000 MWeach. A 1,000 MW reactor costs around $2.5 billion so the deal may touch $45 billion in worth
India is currently the world's largest cutting & polishing centre for diamonds. Both countries have agreed to streamline their bilateral trade in diamonds through reductions in regulations and tariffs. Indian oil companies have invested in the Russia's oil sector a notable example is ONGC-Videsh which has invested over $8 billion with major stakes in oil fields such Sakhalin-1.. Both countries have discussed how to increase co-operation between their countries respective IT industries. Historically, there has been a long history of cooperation between the Soviet Union and India in space. Examples include Aryabhata it was India's first satellite, named after an Indian astronomer of the same name.[66] It was launched by the Soviet Union on 19 April 1975.
The ongoing collaboration in the field of science & technology, under the Integrated Long-Term Programme of Co-operation (ILTP) is the largest co-operation programme in this sphere for both India and Russia.. The North–South Transport Corridor is the ship, rail, and road route for moving freight between India, Russia, Iran, Europe and Central Asia. The route primarily involves moving freight from India, Iran, Azerbaijan and Russia via ship, rail and road. The objective of the corridor is to increase trade connectivity between major cities such  as Mumbai, Moscow, Tehran, Baku, Bandar Abbas, Astrakhan, Bandar Anzali etc.
On international terrorism, India and Russia agree that there is no justification for terrorism- both state and non-state ones. Russia and India are going to hold a joint war game in October in Russia's far east, close to China. Russia and India have held annual Indra exercises since 2003, but what is different this time is that it's the first ever combined force drill. As the standoff between China and India goes on in the Doklam area and neither country shows intention to back down, Russia seems to not only hedge its bets on both sides, but also benefit from the tensions. Russia has been constantly enhancing diplomatic relations and military cooperation with China recently. In early May, during the Belt and Road Forum held in Beijing, China and Russia agreed to maintain a high level comprehensive strategic partnership and to reinforce all-round cooperation.
Other than the mega military exercises, India is going to purchase Russian weapons worth $10 billion and the negotiation has come to the final stage after the meeting mentioned above. The weapons projects include the purchase of S-400 air defense systems, the acquisition of four Admiral Grigorovich-class frigates and the acquisition of 200 Kamov 226T light utility helicopters, or LUH
Officials from both countries have discussed how to increase co-operation between their countries respective IT industries with possible joint projects in the field and closer contacts between Russian and Indian companies. The development of IT products and software has traditionally been a strong point of India. We welcome
Due to India simplifying recent visa rule changes for Russians travelling to India, the number of tourists increased by over 22%.In 2011 the Indian consulates in Moscow, Vladivostok and St. Petersburg issued 160,000 visas, an increase of over 50% compared to 2010.
Russian imports from India amounted to $3.1 billion or 1% of its overall imports, and 0.7% of India's overall exports in 2014. The 10 major commodities exported from India to Russia were:
Due to India simplifying recent visa rule changes for Russians travelling to India, the number of tourists increased by over 22%.In 2011 the Indian consulates in Moscow, Vladivostok and St. Petersburg issued 160,000 visas, an increase of over 50% compared to 2010.
Russian imports from India amounted to $3.1 billion or 1% of its overall imports, and 0.7% of India's overall exports in 2014. The 10 major commodities exported from India to Russia were
Both governments have long viewed their bilateral trade well below its optimal potential, with the only long term way of rectifying this through having a Free trade agreement (FTA).  It is predicted once an FTA is in place bilateral trade will increase manifold, thereby significantly increasing the importance of economics in bilateral ties.
"…India-Russia relationship is one of deep friendship and mutual confidence that would not be affected by transient political trends. Russia has been a pillar of strength at difficult moments in India's history. India will always reciprocate this support. Russia is and will remain our most important defense partner and a key partner for our energy security, both on nuclear energy and hydrocarbons." -— Former Indian President Pranab Mukherjee, about relations with Russia.
The U.S Lauded Pakistan's Assistance in Fighting COVID-19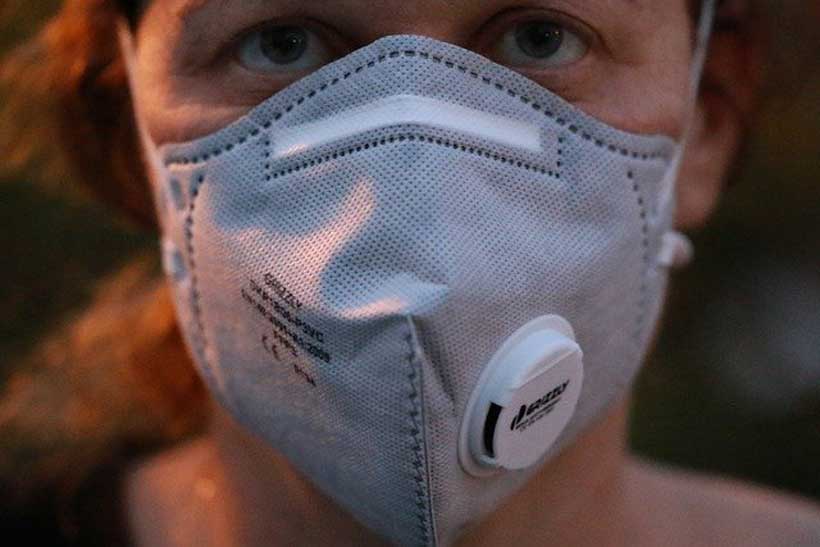 The United States has thanked Pakistan for its donation of protective gear and surgical masks to support the fight against coronavirus. In a Tweet, the US Secretary of State Mike Pompeo appreciated Pakistan's goodwill donation of surgical masks and protective suits to the Federal Emergency Management Agency. He said this delivery is a symbol of Pak-US solidarity in the fight against COVID-19 and termed it a "partnership for the prosperity of the two countries."
Meanwhile, the US Assistant Secretary of State for South and Central Asia, Alice Wells, in her tweet, also expressed gratitude to Pakistan for the goodwill donation. She said our countries' health partnership and the coordinated response would help defeat this virus and rebuild our prosperity.
Earlier, the consignment of Personal Protective Equipment from Pakistan via a C-130 flight from Islamabad landed at Andrews Air Force Base, Maryland. The equipment was also handed over to the US Federal Emergency Management Agency for onward delivery to the US armed forces.
Pakistan values its Seven Decades-long friendship with the US. Although, it is meager Medical Supplies, yet as a token of friendships values a lot. Pakistan is also facing a huge challenge of the outbreak, and the rapid growth is alarming in Pakistan. Nevertheless, Pakistan is a responsible nation and always willing to share its part of responsibility in any part of the World. Either it is a natural disaster or warlike disaster, Pakistan always played its role on the front line as a volunteer. Pakistan is a country with the highest number of philanthropists per million population.
The US was one of the few first countries that recognized Pakistan in 1947 after getting independence from British rule. Pakistan was a close ally with the US in the cold war era and the Afghan War. Pakistan was a frontline ally with the US in its War on terror. Pakistan enjoyed non-NATO close ally status. Definitely, Pakistan was also beneficiary of US AID and assistance. Either it was on Economic front, or S&T, Defense or Education, Military or civilian, Agriculture or Industry, almost all areas witnessed the US assistance in the past. The US is a major trading partner with Pakistan too.
Pakistan has no objection if the US changed its priorities and aligned itself with India. The US is aiming to strengthen India to counter China, but India used all of the American assistance to counter Pakistan. The US may keep balance and restrict its assistance to India to a condition not to use against Pakistan. There can be designed a monitoring and tracking system to check that American assistance is not used against Pakistan directly or indirectly. A close monitoring system may be deployed on India and verifiable by any third party. I believe "there is the way if there is a will."
Prime Minister Imran Khan is a visionary leader and peace-loving in nature. His declared-policy to be a partner in peace with any country in any part of the World is well appreciated widely. Pakistan was a victim of the Afghan War for the last four decades and learned a bitter lesson. War means disaster; War means a net loss of human lives and economy; War means no victory for either side. Pakistan will be no longer partner wth any one in War with any country.
Pakistan's strategic location, where it connects almost half of the World and at the major trade route – Middle-East to rest of the World, is vital for maintaining peace and stability of this region as well as the whole World. Pakistan is a nation of 220 Million, with its 70% population of youth under the age of 40 years. Pakistan is a resilient nation and can survive under any circumstances.
Pakistan wanted to keep traditional friendship with the US and strongly wish an early resumption. Pakistan wanted to contribute its potential to global peace and stability. In the past, especially in the 1950s, 1960s, and 1970s, Pakistan kept close alliance with the US while maintaining its strategic relations with China. I hope the US may not object to Pakistan's strategic interest with China or Russia while restoring traditional friendship with Pakistan.
The Need for Pakistan's Digitalisation Policy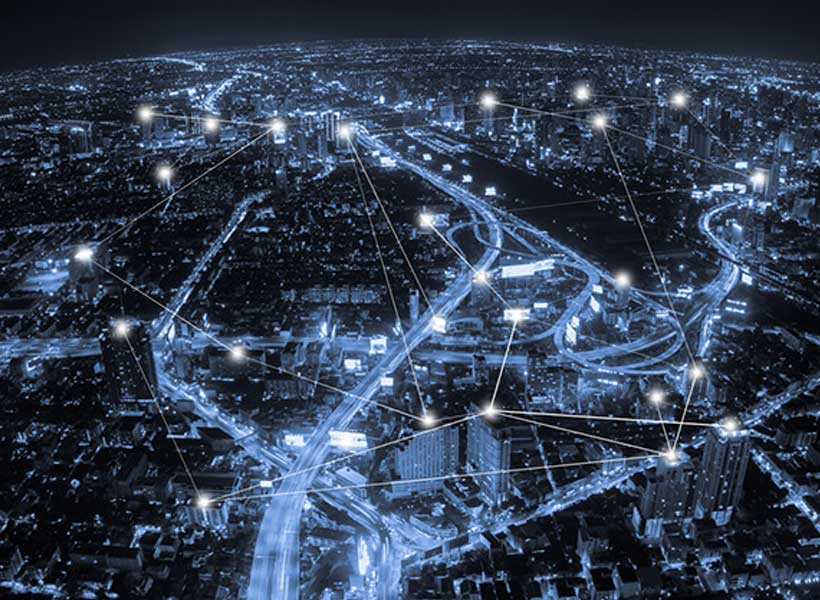 Change is the only constant and one has to keep evolving through new trends in order to compete with the changing dynamics of the world. There is no denying the fact that any country's economic growth is now directly linked to one factor i.e., adoption of information and communications technology. The adoption of digitalisation is the new reality where majority of population has access to mobile phones and internet than to basic necessities of life. Digitalisation is not a choice, it is the need of the hour, therefore, the governments are now determining their policies and strategies for digitalising every sector, to promote and strengthen their socio-economic fabric.
Keeping in view the current scenario, the COVID-19 has had a major impact on almost all socio-economic sectors, the digital world has never been more important than it is today, Digitalisation is the new normal where consumers are buying everything online whether it is to buy groceries and essentials or to socialise and virtually reach with friends and family. During this critical time, many of these adoptions will persist long even after the situation has stabilised.
Globally countries are adopting new ways through digitalisation to ease the life of their citizens by providing them with improved and rapid amenities. The access to free internet services made it possible to pave the way for effective digitalization. An exponential increase is observed in the number of internet providers and consumers which demonstrates that the world is adapting with the concept of digitalization. It is witnessed that the developed countries has already shifted all their services from the outdated ways to online portals to facilitate the masses. In recent years, Pakistan is also evolving its IT sector promptly by introducing the latest technological mechanisms in the country.
The present government has taken up the task to digitalize the entire country and is working hard to create an e-governance system to bring down corruption, to ensure accountability process and also to augment the productivity in the country. The government has been taking great strides in the advancement of technology- from the Mohafiz app to digitizing the Postal service and the introduction of Tax Asaan mobile app which provides taxpayers with quick access of verification features like active Taxpayers list (ATL), NTN/STRN inquiry and exemption certificate etc. and many more. The PTI government has been proactive in the inclusion of technology within various segments and has also launched the online FIR system where people can submit their complaints online, and will be facilitated by government officials.
Nevertheless one might assume that digitalisation and government don't blend,but in reality this fusion is helping the government agencies and officials to represent their agendas and administrative progress directly to the people through social media platforms (Twitter, Facebook, Instagram etc.).Perhaps the defined role of government social media accounts is to serve as a source of unrestricted updates. This includes everything from present initiatives to upcoming policy reforms and breaking news. Therefore, news should be a foundation of your content strategy as a government account. For instance, we are currently seeing social media crisis management in action for government organisations, including real-time updates in response to COVID-19. This illustrates that social media actually serves as a first hand source of information and provides people with timely updates. This is the brilliance of digitalisation and government that the voters and opposition are already there and the government has only one job that is to publish content which engages the attention from the public. This also suggests educating your followers by clarifying potential misinformation, keeping in view the fact that how quickly fabricated content can spread through social media, the government accounts serve as an important source for authentic information.
Statically, as per Pakistan's Digital2020 Report, Feb 2020: there were 76.38 million internet users in Pakistan in January 2020 which illustrates that the number of internet users has increased by 11 million (+17%) between 2019 and 2020 and internet penetration in Pakistan stood at 35%. As far as the social media users in Pakistan are concerned, the number has increased by 2.4 million (+7.0%) between April 2019 and January 2020 which shows that there were 37.00 million social media users in Pakistan in January 2020 and the penetration rate stood at 17%.The source of this penetration depends widely on mobile connections in Pakistan. Reportedly, there were 164.9 million mobile connections in Pakistan in January 2020. The number of mobile connections increased by 9.6 million (+6.2%) between January 2019 and January 2020. Surprisingly, the number of mobile connections in Pakistan was equivalent to 75% of the total population in January, 2020.
With these growth trends projected to persist in the future, Pakistan is dire need of a comprehensive 'Digitalisation Policy'. There should be a policy that must be implemented in its true spirits, and the government should devise an efficient monitoring mechanism to evaluate the vitality of that policy.
South Asia: A COVID-19 Outlier?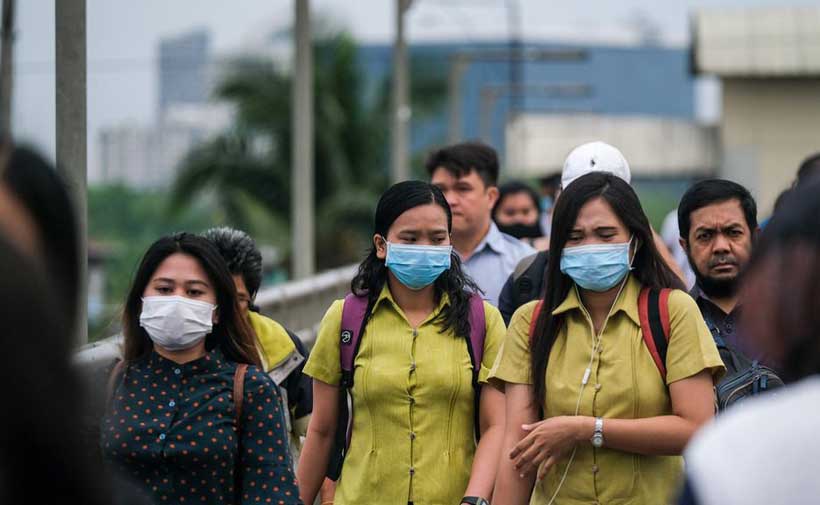 International observers remain baffled at the rate of spread and impact of Corona on one of the most populous regions in the world. South Asia is home to more than a 5th of the world's population. As is the case with other trends related to Corona, it is still not clear why the virus did not see the surge in the region that was experienced in other parts of the globe.
South Asia had been deemed as the perfect hotbed for the Coronavirus. It is densely populated, has poor public health institutions, and is geographically close to China, where the virus originated. Its people are also affected by severe levels of poverty, malnutrition, and hunger. While the countries share a similar heritage, the region happens to be one of the most poorly connected in the world, owing to bad road networks and toxic bilateral relations between some of the countries.
Despite strict guidelines from respective governments, social distancing norms are incompatible with South Asian society. It is a privilege only the elite can afford, as a vast majority of the people live in close proximity with their family members. The region also comprises of fairly religious societies, and governments have faced challenges in the prevention of congregational worship. In Pakistan, Khan was severely criticized for allowing communal prayer during the month of Ramadan.
It can be argued that the relatively lower numbers can be accounted for by low testing rates but if the health care systems in these countries had been choking up, it would have been very difficult to hide.
India, the economic giant in the region, can boast of imposing the strictest lockdown in the world. While the fatality rate is increasing with every passing day, the number of deaths is nowhere near that of Europe or the US. Migrant workers paid a heavy price for the lockdown, which was announced without prior notice, leaving millions displaced. The economic cost of the lockdown has been astounding, as an estimated 122 million Indians lost their jobs in April alone. India's unemployment rate is now at a record peak of 27.1%,
Similarly, in Bangladesh, researchers from Dhaka University predict that around 15 million people from different sectors will become unemployed in the country due to slowdown of businesses. Meanwhile, in Pakistan, the Federal Minister for Planning and Development, Asad Umar, predicted that around 18 million people might lose their jobs as a result of the lockdown.
Modi and Khan have recently eased lockdowns in India and Pakistan respectively, in spite of increasing cases, as they expressed concern for low-income groups and daily wage earners in their countries. Their concerns regarding their economies may be well-founded. According to a recent Yale study, social distancing measures may be more effective in saving lives in higher-income countries. Whereas, in lower-income countries a complete lockdown may be counterproductive, significantly increasing the economic costs. Economic benefits generated by social distancing are estimated to be 240 times larger for the United States, or 70 times larger for Germany, compared to the value created in Pakistan. The value of savings would be 59% of the GDP for the US, 85% of the GDP for Germany as opposed to 14% of Bangladesh and 19% of India's GDP.
There are several theories about the conservative spread of the virus in South Asia. None of them have been substantiated as yet. It could be that the pandemic was taken more seriously in these developing economies because there was an acceptance of the fact that they weren't well equipped to deal with the crisis in case it hit them with full force. Some experts credit the warmer and humid climate of the region to have kept the spread of the disease in check. Others are talking about the protection offered to South Asians by the vaccine for Tuberculosis, BCG and possibly a weaker strain of the virus in this region.
One of the more plausible explanations for this trend seems to be the extremely young population of the region. The average age of an Indian is 26.8 years. The number is less than 25 years in Bangladesh, Nepal and Pakistan. In contrast, the average age of a citizen is 45 in Italy and above 40 in Germany, France and the UK. According to the Yale study, Populations in rich countries tend to skew older, and so the mortality rate is expected to be higher in those countries, in spite of the disparity in healthcare capacity.
According to Jacob John, a virologist from India, it is not sensible to compare the situation in South Asia with Europe yet, as the region is over a month behind in terms of timeline. Therefore, the April of Europe should be compared to June in India. The epidemic is developing in different countries at different rates and it has not yet reached its full maturity in the region.
There is little doubt about the fact that Covid-19 represents one of the greatest challenges for global leaders of our times. Policy has to evolve constantly according to the trajectory of the virus in the concerned country. The choice between lives and livelihoods can never be an easy one to make.
While it's too soon to declare any country's approach a success, it can be acknowledged that South Asian countries enforced stringent lockdowns at a relatively early stage compared to many in the West. However, locking down for over a month hasn't necessarily slowed down the spread of the disease and the reversal of restrictions could lead to spikes in rates of infections. This in tandem with increasing economic constraints makes it a complex dilemma for policymakers. As the virus is yet to peak in the region in the coming months, the real challenge for the leadership lies in expanding their capacity to deal with the worsening situation.