Russo-Indian tensions over India allowing USA examine Russian submarine
Indo-Russian relations are deep rooted with huge transfer of Russian technology for its economic development in earlier stages of development, leading strong economic and diplomatic relations since the onset of Cold War and after that. The economic growth and financial clout India has achieved owes much to Soviet assistance in state sector. Now Indian search for western nations for the purchase of technology and terror equipments has upset Moscow which has long stopped free support and arms to third world of which India benefited the most.
Currently, Russian sells costly Nuclear plants and military equipments including nuclear submarines and more orders have been placed by New Delhi for further purchases.
An unprecedented scandal broke out between Russia and India with Moscow suspecting that New Delhi granted US Navy representatives access to the Russian nuclear submarine of Project 971i, operated by the Indian Navy since 2011. According to reports, the incident threatens to seriously complicate negotiations both on the lease of the second nuclear submarine, and on other projects in the field of military-technical cooperation between the two countries.
In pursuing its own national interest and being under the severe economic sanctions by the Western powers for its retaking of Crimea form Ukriane,  Russia does not take a stand on Indo-China tensions. After the military standoff between Chinese and Indian troops began near the Doklam plateau in June, Russia had been silent on the matter. Granted, Moscow had made few public comments about the border tensions. But so, too, had America and the EU, both of which knew that siding with one party would anger the other. However, Moscow felt that the dispute is rather balanced between China and India's interests. The standoff eventually dissipated in August when the two nations agreed to withdraw their troops.
The Russian government, under tremendous pressure from New Delhi had tried to bring together the Indian and Chinese defense ministers for a meeting in Moscow. Beijing, however, reportedly did not show any interest in the matter. This was because India had angered China by hosting the Dalai Lama in Arunachal Pradesh, an Indian state that borders China's "autonomous" region of Tibet. Maybe, it was an indication of Beijing's distrust of Moscow's real motives.
Like USA with its Asia pivot, Moscow also wants a more assertive India to counterbalance China's growing hegemony in Asia.
India is keen to enlist the support of both USA and Russia for its efforts for ascension to having a permanent seat in a "reformed" UN Security Council, but India could not succeed as China officially opposed it. Similarly, India's bid to become a member of the Nuclear Suppliers Group (NSG), a coalition of 48 nuclear supplier countries that control the export of nuclear equipment and technology, also failed as China raised serious objections as India refuses to sign the  relevant treaty in force, not yet a signatory to the Non-Nuclear-Proliferation Treaty.
Russia sponsored India "mainly to constrain China's growing influence in the Shanghai Cooperation Organization (SCO), a Eurasian security and economic bloc. Russia is concerned the post-Soviet SCO members like Kazakhstan, Kyrgyzstan, Tajikistan, and Uzbekistan "are drifting too far into China's geostrategic orbit.
There have been serious concerns within Moscow and New Delhi that the other party is gravitating towards their adversaries. Russia knows India wants to form closer ties to the USA and European nations. India took part in talks with Japan, America and Australia over reforming the disbanded Quadrilateral Security Dialogue, an ostensible counter-China pact that seeks to curb Beijing's expansionism in the South China Sea and Indian Ocean.
In June, Chinese President Xi Jinping visited Moscow where Putin decorated him with the Order of St Andrew, Russia's highest state award. Xi has visited Moscow more often than any other capital since coming to power in 2012,  China's warships engaged in the first-ever joint war games with the Russian fleet in the Baltic Sea. Russia and China "wanted to send a message to America and to audiences at home: we are united in opposing the West's domination, and we are not afraid to show off our muscle in NATO's backyard."
Though it made some success in coercing USA to criticize Islamabad as the key sponsor of terrorism, New Delhi is indeed concerned about Russia's relations with Pakistan, India's long-time foe, which have been improving since the early 2000s. India is keen on strengthening the trilateral annual Russia-India-China (RIC) meetings to influence both the economic and technological powers but others are not much interested.
Russia, under Putin, has tried to defy a supposed unipolar global order led by America and, today, a united Europe overseen by the EU. Now, it appears, Russia is balking against a possible uni-polar Asia and Eurasia dominated by China. Supporting India, then, becomes a way for Russia to achieve this. But Western sanctions on Russia have meant it has had to move closer to China, further complicating its role as an intermediary between India and China.
Several sources in Russian state structures have confirmed that with the newspaper saying that the Indian partners have recently committed several "unfriendly acts towards Russia." First, according to them, the US Navy delegation visited the aircraft carrier Vikramaditya (property of the Indian Navy) and Russian officials were forced to issue a note of protest. After some time, according to a high-ranking military source, the American delegation was already on board the Chakra.
The Kommersant's source working in the military technical cooperation system, called the fact that the US Navy appeared on a Russian submarine (located on the base near Vishakhapatnam, pending repairs) outrageous. "There were well-trained technical specialists, though unlikely to get any real information," the source said.
According to the newspaper, this whole string of incidents can have a very adverse impact on defense cooperation between the two countries, which has been successfully developing over the past five years. According to several sources, specialized Russian structures are preparing retaliatory measures against their Indian partners. "Very difficult conversations are on the horizon, we have a lot of questions," a source said. Some who spoke to Kommersant believe that, in particular, the negotiations on leasing the second nuclear submarine, which the Indian Navy planned to obtain from Russia, will be seriously complicated.
According to Kommersant, Russian Deputy Prime Minister Dmitry Rogozin, who intends to come to India in December with one of the largest deals on Russian arms, will have to iron out the problems that have accumulated. In addition to the Chakra issue, he must negotiate the creation of a fifth-generation fighter under an agreement which was signed back in 2007, but neither the airplane's conception nor its financial parameters have been determined yet.
 Perspectives of Indo-Russian relations
During the Cold War, India and the Soviet Union (USSR) enjoyed a strong strategic, military, economic and diplomatic relationship. After the collapse of the USSR, Russia inherited the close relationship with India, even as India improved its relations with the West after the end of the Cold War.
Traditionally, the Indo-Russian strategic partnership has been built on five major components: politics, defence, civil nuclear energy, anti-terrorism co-operation and space. These five major components were highlighted in a speech given by former Indian Foreign Secretary Ranjan Mathai in Russia. However, in recent years a sixth component, economic, has grown in importance with both countries setting a target for US$30 billion in bilateral trade by 2025. In order to facilitate this target both countries are looking to develop a free trade agreement. Bilateral trade between both countries in 2012 grew by over 24%.
The powerful IRIGC is the main body that conducts affairs at the governmental level between both countries.[7] Both countries are members of many international bodies where they jointly collaborate closely on matters of shared national interest. Important examples include the UN, BRICS, G20 and SCO Russia has stated publicly that it supports India receiving a permanent seat on the United Nations Security Council.[9] In addition, Russia has expressed interest in joining SAARC with observer status in which India is a founding member.
India is the second largest market for the Russian defence industry. In 2004, more than 70% of the Indian Military's hardware came from Russia, making Russia the chief supplier of defence equipment.[12] India has an embassy in Moscow and two consulates-general (in Saint Petersburg and Vladivostok). Russia has an embassy in New Delhi and four consulates-general (in Chennai, Hyderabad, Kolkata, and Mumbai).
According to a 2014 BBC World Service Poll, 45% of Russians view India positively, with only 9% expressing a negative view
A cordial relationship with India that began in the 1950s represented the most successful of the Soviet attempts to foster closer relations with Third World countries. The relationship began with a visit by Indian Prime Minister Jawaharlal Nehru to the Soviet Union in June 1955 and Khrushchev's return trip to India in the fall of 1955. While in India, Khrushchev announced that the Soviet Union supported Indian sovereignty over the disputed territory of the Kashmir region and over Portuguese coastal enclaves such as Goa
The Soviet Union gave India substantial economic and military assistance during the Khrushchev period, and by 1960 India had received more Soviet assistance than China had.[14] This disparity became another point of contention in Sino-Soviet relations. In 1962 the Soviet Union agreed to transfer technology to co-produce the Mikoyan-Gurevich MiG-21 jet fighter in India, which the Soviet Union had earlier denied to China
In 1965 the Soviet Union served successfully as peace broker between India and Pakistan after an Indian-Pakistani border war. In 1971 the former East Pakistan region initiated an effort to secede from its political union with West Pakistan. India supported the secession and, as a guarantee against possible Chinese entrance into the conflict on the side of West Pakistan, it signed with the Soviet Union the Indo-Soviet Treaty of Friendship and Cooperation in August 1971. In December, India entered the conflict and ensured the victory of the secessionists and the establishment of the new state of Bangladesh.
Relations between the Soviet Union and India did not suffer much during the rightist Janata Party's coalition government in the late 1970s, although India did move to establish better economic and military relations with Western countries. To counter these efforts by India to diversify its relations, the Soviet Union proffered additional weaponry and economic assistance.
The first major political initiative, since the collapse of the Soviet Union, between India and Russia began with the Strategic Partnership signed between the two countries in 2000.
Both countries closely collaborate on matters of shared national interest these include at the UN, BRICS, G20 and SCO where India has observer status and has been asked by Russia to become a full member. Russia also strongly supports India receiving a permanent seat on the United Nations Security Council. In addition, Russia has vocally backed India joining the NSG and APEC. Moreover, it has also expressed interest in joining SAARC with observer status in which India is a founding member.
Russia currently is one of only two countries in the world (the other being Japan) that has a mechanism for annual ministerial-level defence reviews with India.
The Soviet Union has been an important supplier of defence equipment for several decades. Russia 68%, USA 14% and Israel 7.2% are the major arms suppliers to India (2012-2016), and India and Russia have deepened their Make in India defence manufacturing cooperation by signing agreements for the construction of naval frigates, KA-226T twin-engine utility helicopters (joint venture (JV) to make 60 in Russia and 140 in India), Brahmos cruise missile (JV with 50.5% India and 49.5% Russia) (Dec 2017 update). In December 1988, an India–Russia co-operation agreement was signed, which resulted in the sale of a multitude of defence equipment to India Now,
The co-operation is not limited to a buyer-seller relationship but includes joint research and development, training, service to service contacts, including joint exercises. In 2012, both countries signed a defence deal worth $2.9 billion during President Putin's visit to India for the 42 new Sukhois to be produced under licence by defence PSU Hindustan Aeronautics, which will add to the 230 Sukhois earlier contracted from Russia. Overall, the price tag for the 272 Sukhois – three of the over 170 inducted till now have crashed – stands at over $12 billion.
Bilateral trade between both countries is concentrated in key value chain sectors. These sectors include highly diversified segments such as machinery, electronics, aerospace, automobile, commercial shipping, chemicals, pharmaceuticals, fertilisers, apparels, precious stones, industrial metals, petroleum products, coal, high-end tea and coffee products. Bilateral trade in 2002 stood at $1.5 billion and increased by over 7 times to $11 billion in 2012 and with both governments setting a bilateral trade target of $30 billion by 2025.
Russia has stated it will co-operate with India on its "Make in India" initiative by engagement in the development of "Smart Cites", the DMIC, the aerospace sector, the commercial nuclear sector and enhancement in manufacturing of Russian military products through co-development and co-production over $100 billion
On 7 November 2009, India signed a new nuclear deal with Russia apart from the deals that were agreed upon by the two countries earlier.[98]India and Russia are in discussion for construction of two more nuclear power units at Kudankulam. Russia has agreed to build more than 20 nuclear reactors over the next 20 years. Running until 2030, sixteen to eighteen new reactors will be constructed, with installed capacity of 1,000 MWeach. A 1,000 MW reactor costs around $2.5 billion so the deal may touch $45 billion in worth
India is currently the world's largest cutting & polishing centre for diamonds. Both countries have agreed to streamline their bilateral trade in diamonds through reductions in regulations and tariffs. Indian oil companies have invested in the Russia's oil sector a notable example is ONGC-Videsh which has invested over $8 billion with major stakes in oil fields such Sakhalin-1.. Both countries have discussed how to increase co-operation between their countries respective IT industries. Historically, there has been a long history of cooperation between the Soviet Union and India in space. Examples include Aryabhata it was India's first satellite, named after an Indian astronomer of the same name.[66] It was launched by the Soviet Union on 19 April 1975.
The ongoing collaboration in the field of science & technology, under the Integrated Long-Term Programme of Co-operation (ILTP) is the largest co-operation programme in this sphere for both India and Russia.. The North–South Transport Corridor is the ship, rail, and road route for moving freight between India, Russia, Iran, Europe and Central Asia. The route primarily involves moving freight from India, Iran, Azerbaijan and Russia via ship, rail and road. The objective of the corridor is to increase trade connectivity between major cities such  as Mumbai, Moscow, Tehran, Baku, Bandar Abbas, Astrakhan, Bandar Anzali etc.
On international terrorism, India and Russia agree that there is no justification for terrorism- both state and non-state ones. Russia and India are going to hold a joint war game in October in Russia's far east, close to China. Russia and India have held annual Indra exercises since 2003, but what is different this time is that it's the first ever combined force drill. As the standoff between China and India goes on in the Doklam area and neither country shows intention to back down, Russia seems to not only hedge its bets on both sides, but also benefit from the tensions. Russia has been constantly enhancing diplomatic relations and military cooperation with China recently. In early May, during the Belt and Road Forum held in Beijing, China and Russia agreed to maintain a high level comprehensive strategic partnership and to reinforce all-round cooperation.
Other than the mega military exercises, India is going to purchase Russian weapons worth $10 billion and the negotiation has come to the final stage after the meeting mentioned above. The weapons projects include the purchase of S-400 air defense systems, the acquisition of four Admiral Grigorovich-class frigates and the acquisition of 200 Kamov 226T light utility helicopters, or LUH
Officials from both countries have discussed how to increase co-operation between their countries respective IT industries with possible joint projects in the field and closer contacts between Russian and Indian companies. The development of IT products and software has traditionally been a strong point of India. We welcome
Due to India simplifying recent visa rule changes for Russians travelling to India, the number of tourists increased by over 22%.In 2011 the Indian consulates in Moscow, Vladivostok and St. Petersburg issued 160,000 visas, an increase of over 50% compared to 2010.
Russian imports from India amounted to $3.1 billion or 1% of its overall imports, and 0.7% of India's overall exports in 2014. The 10 major commodities exported from India to Russia were:
Due to India simplifying recent visa rule changes for Russians travelling to India, the number of tourists increased by over 22%.In 2011 the Indian consulates in Moscow, Vladivostok and St. Petersburg issued 160,000 visas, an increase of over 50% compared to 2010.
Russian imports from India amounted to $3.1 billion or 1% of its overall imports, and 0.7% of India's overall exports in 2014. The 10 major commodities exported from India to Russia were
Both governments have long viewed their bilateral trade well below its optimal potential, with the only long term way of rectifying this through having a Free trade agreement (FTA).  It is predicted once an FTA is in place bilateral trade will increase manifold, thereby significantly increasing the importance of economics in bilateral ties.
"…India-Russia relationship is one of deep friendship and mutual confidence that would not be affected by transient political trends. Russia has been a pillar of strength at difficult moments in India's history. India will always reciprocate this support. Russia is and will remain our most important defense partner and a key partner for our energy security, both on nuclear energy and hydrocarbons." -— Former Indian President Pranab Mukherjee, about relations with Russia.
Pakistan Needs to Learn from the Balochistan Havoc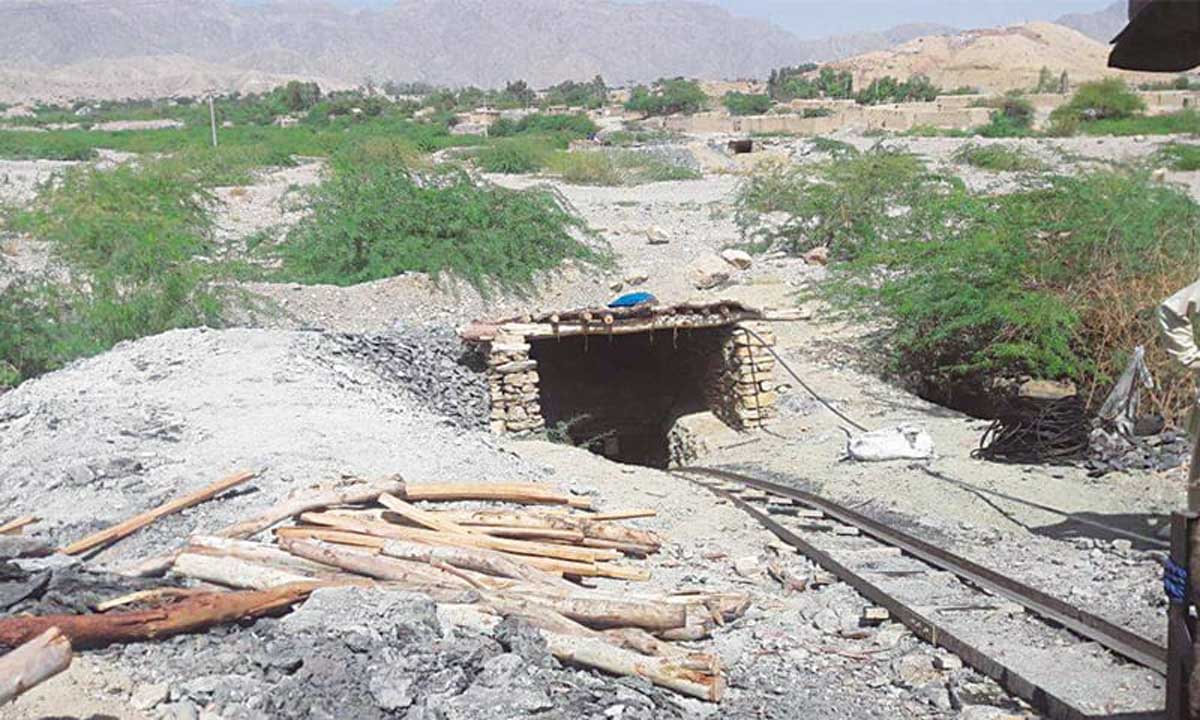 The brutal killing of ten coal miners in Mach (a town near to Quetta, Balochistan) has so much to offer to the elite class, policy makers and even their fellow citizens of Pakistan. The deceased were poor and hardworking labourers having no direct concern with the state and the terrorists still became prey of the menace of terrorism. They were sleeping peacefully after a tiring day of one of the most demanding, dangerous and underpaid job in a coal mine in Mach. They were not promoter of any specific ideology but working hard for the bread and butter of their families. They were not linked to any religious or political organization in and outside of the country. The only thing which can be related to them is that they were weak and belonged to Shiite Hazara community, a vulnerable minority in Pakistan.
Another point of notice is that the involved external hands changed their modus operandi this time. Instead of funding and fueling the separatist movements in Balcohistan to carry out such attacks, they have opted a completely different proscribed terrorist organization. Right now, Baloch separatists are unable to actively operate in the province as they are in tightened grip of Law Enforcement Agencies (LEAs) of Pakistan and are involved in terrorist activities in other provinces to maintain their presence in mainstream media locally and internationally. This scenario has compelled the external involvement in the province to adopt an alternative way. Islamic State, an extremist Sunni terrorist organization, is selected this time to carry out a terrorist attack in the largest but poorest province of Pakistan. External powers have the heinous ambitions to destabilize Pakistan internally through sectarian crisis since long and they are not successful up till now due to institutional stronghold by different stakeholders of LEAs and improved inter-departmental coordination. Pakistan has not only targeted the terrorist elements in the country but their root causes are also focused like extremism, sectarianism and separatism. After all the above, the state has to include vulnerable minorities into consideration as they become an easy target of non-state actors. As minorities attract huge media attention, locally and internationally, they help pursuing terrorists' agendas more effectively. This is also a concern related to human rights in any country.
The act of terrorism will benefit the masterminds behind the attack in two ways. First, it will help culminating Foreign Direct Investment (FDI) in the province by terrorizing local and foreign investors and by portraying negative image of the country on international fora. Development under the China Pakistan Economic Corridor (CPEC) project is not a comfy sign for the opponents of China and Pakistan. It will be imaging Pakistan a dangerous country and Balochistan an unsafe place for business and investment. Second, once again creating sectarian crisis in the province where Shiite Hazara community has always remained a prime target of proscribed sectarian/ terrorist organizations. The terrorists hit the most vulnerable part where the wounds are already deep. Hazara community is being attacked continuously by the Sunni extremists who are playing in the hands of external powers.
Pakistani state is doing everything possible to protect the Hazara community living mostly in Quetta and making around half of the population of Balochistan's largest and capital city. Mining in Pakistan remains sub-standard but such incidents are rare in the country. This makes us sure that the incident is not a simple terrorist activity but a sectarian motion where people belonging to a minority are targeted. What could have been done was to resolve the mourners' grievances within time. The mourners spent a whole week on the road protesting the brutal killing of their loved ones amid the most chilled month of the winter season. They were approached by the representatives of provincial and federal governments, but protestors wanted assurance from Prime Minister of Pakistan before burial of the dead bodies. The negotiating delegations accepted all their demands except the resignation of the provincial government where PM's political party is also in alliance. Later, on 6th January 2021, PM Imran Khan reassured the protestors via Twitter that culprits must be held accountable and requested them to bury the bodies. His assurance satisfied the grievers and they set off the protest.
There is a need of permanent and in place policy for the protection of the community. Pakistani state needs to work on creating inter-faith and intra-faith harmony in the country. The government must admit that confining an ethnicity within a barred city is not the solution of the issue. There is a need to take some concrete steps for a permanent resolution as Hazard community has the distinguished features which make them easily identifiable. They cannot limit themselves to a walled city. Furthermore, Hazara community of Afghanistan also comes across the border in search of livelihood which causes a threat to the national image.
Moreover, public needs to stand with the people of Hazara community in the time of havoc. During the present time, where social media plays a vital role, it is easy to support such cause. The government should focus on finding the permanent solution to the community's issues. LEAs of the province should leave no stone unturned with dedication and commitment by helping the families of the victims and overall Hazara community. The society needs to learn from the incident before it is too late. It is the time to stand with the bereaved families of the community or else be ready for the creation of more extremists.
Arnab Goswami's whatsApp leaks show power of propaganda
WhatsApp leaks concerning Arnab Goswami (Republc TV) have brought into limelight some bitter truths. One bitter truth is that the general public is a `bewildered herd' (to quote Noam Chomsky) who could easily be made a fool of. Abraham Lincoln was wrong in saying "You can fool some of the people all of the time, and all of the people some of the time, but you cannot fool all of the people all of the time."
History tells that the people, even the Americans, are gullible. Propaganda deeply influenced even independent-minded Americans who laid down a constitution, beginning with words `we the people'. Chomsky says even the American masses are like a "bewildered herd" who have stopped thinking (Noam Chomsky, Media Control: The Spectacular Achievements of Propaganda, p.16). He asserts that, in a "properly functioning democracy", there are a "small percentage of the people", a "specialised class of citizens" who … analyse, execute, make decisions and run things in the political, economic, and ideological systems". Chomsky reminds, 'Woodrow Wilson was elected President in 1916 on the platform "Peace without Victory", right in the middle of the World War I. The American population was extremely pacifistic and saw no reason to become involved in a European War. The Wilson administration established a government propaganda commission, called the Creel Committee, which succeeded, within six months, in Chomsky reminds, 'Woodrow Wilson was elected President in 1916 on the platform "Peace without Victory", right in the middle of the World War I. The American population was extremely pacifistic and saw no reason to become involved in a European War. The Wilson administration established government propaganda committee, called the Creel committee, which [through fake news, films, etc.] succeeded, within six months, in turning a pacifist population into a hysterical, war mongering population which wanted to destroy everything German, tear the Germans limb from limb, go to war and save the world…. After the war the same techniques were used to whip up a hysterical Red Square…' (op.cit.page 12).
Arnab Goswami's Leaks
The leaked WhatsApp chats revealed that Abbottabad `surgical strikes' were conducted to shore up Narendra Modi's image as a `strong man', a Brobdignagian among the Lilliputian self-centred Indian politicians. The `strike' helped Modi win elections with a thumping majority.
Though Modi is educated only up to high school he understands the power of propaganda. He has done a three-month course in the USA on Image Management and Public Relations. His campaign blitz cost about US $ 700 million. Modi is considered the most techno-savvy leader of India as he is very active on various social media platforms including Twiter, Facebook, Instagram, etc (Wikipedia).
Shocking information in Leaks
WhatsApp chats between Republic TV Editor-in-Chief Arnab Goswami and former Broadcast Audience Research Council (BARC) CEO Partho Dasgupta that run into 500 long pages. They revealed nexus between media and politicians to hoodwink the masses. Several Congress leaders, including former Finance Minister P Chidambaram and former Chief Minister of Maharashtra Prithviraj Chavan have raised alarming questions.
Chidambaram has questioned how the journalist and his friend knew about the Balakot strikes three days before it took place.
Meanwhile, senior journalist Madhavan Narayanan, in his piece, raised pertinent questions about the clearly transparent violations of media ethics, professionalism and business malpractices, as are evident from the purported chats between the Republic TV CEO and former BARC head. In the transcripts, Arnab purportedly referred to the Pulwama attack on February 14, 2019. Three days before the Balakot air strike on February 26, 2019, Goswami purportedly wrote India's response would be: "Bigger than a normal air strike. And on the same time something major on Kashmir (abrogation of Special Status).
Dasgupta was arrested in the fake Television Rating Point (TRP) case. The Mumbai police had earlier told the court that Goswami had allegedly bribed Dasgupta with lakhs of rupees to ramp up Republic TV's viewership.
Army stunts
Like the Indian air force, Indian army also knows the value of propaganda. It occasionally staes fake encounters in which innocent Kashmiris are kidnapped and killed in `encounters'. Afzal guru was hanged but subsequent revelations by police officer Davinder Sing revealed that he was in fact innocent.
Impact of Modi magic
In elections, Congress lost even in Karnataka, Rajasthan, Chhattisgarh and Madhya Pradesh, where it ruled. Even Rahul Gandhi lost its citadel, Amethi. In the gory West-Bengal contest, the formidable Mamta Bannerjee lost many seats to BJP. Modi's self-image brand prevailed. The RSS held many conclaves to reach out to intellectuals. Muslim munch, distributed RSS leaflets. Even after winning the elections, BJP stalwarts visited Madrassa Deoband. He captivated popular imagination as a strong leader _ Modi hai to mumkin hai (If Modi is there, then it's possible). Through power of propaganda, Modi brazenly bagged credit for all achievements of previous Congress governments. It was Jawaharlal Nehru who abolished the zamindari system. It is Nehru, not Modi, who set up space centre that catapulted India's ASAT Shakti.
Modi 1.0's economic- progress figures were plain cookery.
Pulwama questions
Goswami Leaks further debilitates India's accusation that Pulwama attack was masterminded by Pakistan. Several questions, given heretofore come to mind about India's `charge sheet' on Pakistan: (a) Why did India bank on the FBI when it already possessed all communications from Pakistan? For instance, it intercepted the whole talk between military dictator Yahya Khan and his coterie during the East Pakistan/Bangladesh crisis. It intercepted Musharraf's conversation with his generals while he was flying back from China to Pakistan. India blamed. Isn't there collusion between the FBI and India? (b) Why did India blame Pakistan even before forensic-lab and National Investigation Agency investigation report? (c) Why are there differing reports about weight of the RDX used? The Indian Express speculated `High-grade RDX explosive, weighing about 80 kilograms, was used in the suicide attack'. The Hindu estimated 100-150 kg. (d) Why was a private vehicle allowed to approach the scene of incident in violation of the CRPF Standing Operating Procedures? The CRPF's Standing Operating Procedure required movement of up to 100 persons in a convoy. Why has the CRPF been moving such convoys, comprising more than 2,500 personnel each, on the Srinagar-Jammu highway. In the past fortnight, two such convoys had moved from Jammu to Srinagar. The latest was on February 4, with a convoy of 91 vehicles and 2,871 personnel'. (e) Why could the convoy not spot the lonely suicide vehicle trailing behind? (f) How did the terrorists know the convoy movement was delayed by two days? (g) How did they remain undetected while loading the vehicle with explosives the whole day? (h) Not only WhatsApp but also landlines have never been accessible even in Hindu-majority Jammu (occupied Kashmir). Then how come `the FBI has told the NIA about the WhatsApp group operated by a member of the terrorist outfit Jaish-e-Mohammad who was in contact with the people who carried out the attack of Pulwama? (i) According to the FBI, a man called Mohammed Hussain was operating the WhatsApp group, from Muzaffarabad. But the number was however registered under the name of Jameela from Budgam' (INDIA NEWS NETWORK, August 27).
Inference
Modi owes his electoral victory to the power of propaganda. He is making a fool of not only the Indian masses but also the world around.
The Persecution of Individuals from Hazara Community in Balochistan
The drastic situation was being faced by the individuals of Hazarajat in Balochistan province of Pakistan once again because the eleven persons from the affected Hazara community were being slaughtered by the terrorists of Islamic State of Iraq & Levant's Khurasan chapter that continued the legacy of sectarian and ethnic violence that used to be conducted by the extremists and terrorists of Lashkar e Jhangvi (LeJ) in the region. The community of Hazara is quite vulnerable and the violence against them has no doubt the capability of potential fault line for the state of Pakistan being exploited by foreign players the war anti-state elements give fuel to the violent sectarian and ethnonationalists of Balochistan province of Pakistan. In this mean study, the very focus will be made towards the possibilities of foreign intervention in case of Hazara persecution in the region which provenly had involvements of Indian agencies via the territory of war-affected Afghanistan.
The persecution of Hazara peoples had been a major violation of International Humanitarian Law because it is not only common in the region of Pakistan but also inside the state of Afghanistan. The historic factors of their settlement in the regions of Pakistani Balochistan and Afghanistan as well as their strong connection with the Shia Muslim community of Iran are major catalysts which makes them as the easy target of being killed, tortured or slaughtered by the extremist Wahabi tendencies or racist tendencies among Pashtuns and Balochis. In the current era specially after the events of 9/11 and further strengthening of Wahabi extremist doctrine in the region had paved ways for the spreading of sectarian violence against the Shia Hazara Muslims inside Balochistan province of Pakistan. The major persecution events that keeps a lot importance in the unfortunate violence being committed against the people of Hazaras were the massacre on the day of Ashura at Quetta in 2004, the killings of Hazara people in Mastung Massacre, the playground massacre in Quetta, slaughter of Hazara pilgrims coming back from Islamic Republic of Iran, the two major bombings against Shia Hazaras in the year of 2013, the massacre in Akhtarabad, the 2003 bombing on Hazara Imam Bargah and most importantly the recent slaughter of Hazara peoples in Mach District of Balochistan province of Pakistan. Even in the target killings, some major political figures, social workers and sportsmen also remained aim of target killings inside the extremist and sectarian violence.
No doubt, such massacres and large scale killings of the people specifically of the community of Hazara Shias who also remained the target of socio-economic discrimination and structural violence due to the factors that were paved by the administrative bodies in Pakistan but the confirmation of Indian agency's Research and Analysis Wing (R&AW)'s major agent Kulbushan Jadhav confessed in the very statement after he was arrested by Pakistani authorities in espionage operation that India had been involved in the fueling of ethnonationalist and sectarian violence in the region. The government of Pakistan had also shown quite many concerns regarding the matter that the hands of Indian state agencies and government can possibly be involved in the backing of outfits like ISIL (Khurasan) which operates from Afghanistan while conducting of violence in the province of Pakistani Balochistan. The dots are being matched by different Pakistani officials and think tanks that the involvement of Indian government with confirmed sources towards the secessionist tendencies in the province in shape of Baloch Liberation Army (BLA) and Baloch Republican Army (BRA) that the possibility can be there in also of backing the extremist militants and terrorists of ISIL (Khurasan) while fueling the violence in the region on sectarian basis. Prime Minister Imran Khan Niazi said in his statement that the hands of India are there in the recent activities of sectarian violence that was happened in the region of district of Mach of Balochistan. The possibilities of Indian government and state agencies backing the militant factions against the state of Pakistan had been also proved by the state intelligence agencies of Pakistani state including Directorate of Inter Services Intelligence (ISI), Directorate General of Military Intelligence (MI) and Intelligence Bureau (IB). Even it is confirmed through the sources in form of statements of leading Indian think tanks, journalists and retired military officials that the fault lines inside Pakistan are to target the Shia communities for paving ways for the violence and to make platform for the conduct of violence on sectarian basis by creating a lot of chaos among the different Muslim sects inside the state of Pakistan. These are the major possible factors which had proven the point that the sectarian violence specially the one which was conducted against the coal miners belonging from the Shia community of Hazara has proven the very point that the factors of possibility is quite much there of the involvement of Indian government as actor of fueling violence.
In the very crux of the study, it is added with the point that the persecution of Hazara peoples had been a major violation of International Humanitarian Law because it is not only common in the region of Pakistan but also inside the state of Afghanistan. The historic factors of their settlement in the regions of Pakistani Balochistan and Afghanistan as well as their strong connection with the Shia Muslim community of Iran are major catalysts. The radical condition was being faced by the individuals of Hazarajat in Balochistan province of Pakistan once again because the eleven persons from the affected Hazara community were being massacred by extremist tendencies. The possibility of the terrorist wings being supported by Indian government in this regard because of the past confirmed terror activities in which the position of India was quite much cleared. such massacres and large-scale killings of the people specifically of the community of Hazara Shias who also remained the target of socio-economic discrimination and structural violence due to the factors that were paved by the administrative bodies in Pakistan but the confirmation of Indian agency of R&AW.