Repealing Net Neutrality: A Dissenting Opinion
I must preface that I am not a certified or self-trained expert in computer networking, the Internet, or Information-Technology (IT). The following views are mine and have been arrived at by listening to/reading up on the issue of net neutrality from partisan and non-partisan sources. Well-informed and fact-based views from experts on the subject are most welcome and highly sought.
The Trump administration placed net neutrality on the chopping block and AjitPai did the honors by repealing it. The issue created a large furor in the world of Internet and social media with divergent explanations floated by both sides.
Conservatives and right-wingers supported the repeal stating that the government shouldn't impose itself on service providers and get to have a say in their operations. Folks on the left claimed that the Internet is no longer free and that loss of net-neutrality will usher in tiered tariffs and throttling/blocking of web content at the whim of the service providers (ISP).
It's increasingly difficult to take a purely scientific approach towards technical issues in a culture where the pettiest things are used to smear the opposition and play partisan political games. With much effort, I have attempted to put aside politics and look merely into the nerdy details of this extremely obtuse concept of net-neutrality.
The premise of net neutrality hinges on the aphorism that the Internet/Web (* a nuanced, yet significant, distinction between the two will be discussed briefly later) is a public utility, hence, should be made available and accessible to everyone equally, just like electricity, cooking gas, and water. Corporations are profit-driven and heartless, as a result, the government should get involved in the markets and make sure that everyone gets these utilities and nobody is left in the lurch.
So, is the Internet a public utility?
The science of economics describes two characteristics for a service to qualify as public utility: non-excludability (people cannot be denied the product regardless of whether they have paid) and non-rivalry (consumption by one doesn't reduce availability for others).
The Internet certainly doesn't meet the non-excludability criterion, in that people who don't pay for the service don't get to use it. Major cities across the US have set up public Wi-Fi in a bid to provide Internet to all, but such "access-for-all" isn't standard across the vast majority of the nation.
Thankfully, the Internet doesn't fail to meet the non-rivalry criteria. A huge slug of new users might overwhelm existing service capabilities transiently, but additional hardware can be added to accommodate the growing demand. Thus, for all practical purposes, the Internet qualifies the non-rivalry criterion.
In summary, the Internet isn't a public utility, at least not now.
But I would like to make additional depositions to make my case well-rounded and cogent.
The Internet was conceived in the 1960s as an effort on part of the US federal government to transfer data over foolproof communication networks run by computers. What started as a nascent and clunky project involving huge machines and laughable transfer speeds evolved into a means of global networking, telephony, and information transfer at incredibly fast speeds. This evolution was majorly spearheaded by researchers at several government agencies from different parts of the world. In the 1990s, the Internet was opened up to private players for commercial usage. Thus, the Internet has been built and developed using taxpayer money. Also, of note is that the Internet is a decentralized space that no one has hegemony over.
Now, over to the Web. Thrown around carelessly and interchangeably to describe the Internet, the Web is actually different from the Internet. The Web is an application developed by Sir Tim Berners-Lee, during his time at CERN – a multi-government funded organization – to access documents, pictures, videos and other files on the Internet that are marked in a distinguished manner. It's one of the several ways to access stuff on the Internet and communicate with one another. By corollary, the Web was thus crafted by an individual using public's (taxpayer)money. It's this little, yet extremely important, corner of the Internet that this brouhaha is all about.
ISPs function as middlemen connecting end users to the Internet space, mainly through the World Wide Web or the Web or WWW. Neither did they create the Internet or the WWW, nor do they maintain it.
Effectively, private corporations are helping us access a digital space that was created using public's money. Moreover, the creators of this space – whether it be governmental agencies or individuals – in all their largesse decided to open up the space for commercial use and allow people to freely (not to be conflated with 'for free') use the space.
Over the years, the Web has grown from an information archive and emailing medium to a source of employment, a means of starting and running a business, a tool to reach out to people across the world, a place to broadcast yourself and your work, and much more. While the Web doesn't qualify as public utility, it does serve as one of the few ways by which people in first countries can augment the socioeconomic momentum of the Industrial Revolution using digital technology and by which people in third countries can change their destinies by creating an app, or by engaging in commerce across borders, or educating themselves for free.
Repealing net neutrality gives ISPs a kind of hegemony, not over the Web or the Internet, but over what we consume from this public-utility-hopeful. While larger corporations can find a way around by paying the large sums of money ISPs might demand for a certain degree of visibility on their respective services, it is almost difficult for an entrepreneur or a blogger or an independent journalist to pay the same sum for the same degree of visibility on those services.
"Take your business over to Facebook or on some other social media outlet and you won't be discriminated against," one might argue. Not quite true! Social media have tailored news feeds and show you what you have already seen. It will be difficult to market your business on fronts that are slowly devolving into echo chambers. Also, one cannot be certain that social media giants are unbiased in the way they deliver content, as has been the case with Facebook, which was accused of manipulating the 'trending' feature to suit their political leaning.
The gravity of the problem is further compounded when one factors in the regional monopolies that ISPs enjoy in the US. Competition is scarce because of the cost-intensive nature of running cables under the streets and setting up hardware. Overbuilders (ISPs using existing hardware and cables to provide an alternative) can increase competition, but financial feasibility and ROI of such ventures are pretty dim. In this regard, the Web certainly functions like a public utility and requires some sort of accountability on part of the ISP.
There is also a technical angle to the importance of net neutrality, which is lucidly explained here.
Repeal of net-neutrality should get everyone disconcerted, especially, small business owners, entrepreneurs, innovators, and the most vulnerable – alternative news media outlets, especially the ones with unsavory views – many of which tend to be on the political right. Cheering along to your own demise because your guy did it is the gold standard of intellectual indolence and buffoonery.
I would like to once again post face that I am not a certified or self-trained expert in matters of the Internet, computing, or networking and would welcome fact-based feedback on this subject.
Having said that, I can tell you two things with certainty: 1. Capitalize the first letter of Internet and Web and place the definite article the before these words when referencing them; and 2. We use the Web to get on the Internet to do stuff.
Signed
A Conservative-Libertarian
Light at the end of the tunnel: New technologies to fight the COVID-19 on transport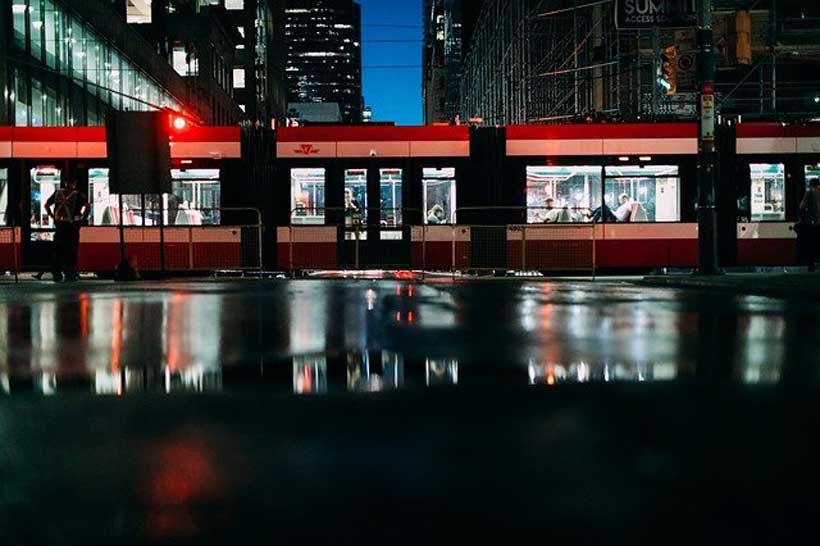 Disinfection robots, thermometer robots, smart tunnels, automatic passenger counting, powerful ultraviolet lamps and other examples of how new technologies reshaped public transport amid the COVID-19 outbreak.
The coronavirus pandemic has led to significant changes in many areas of life in just a few months. As the coronavirus continued to spread around the world, governments in several countries took measures to restrict movement, and people themselves tried to avoid traveling on public transport. The demand for the services of transport operators has dropped drastically. So, according to the Moovit Public Transit Index, passenger traffic in public transport on April 15, 2020 decreased in Israel by 92.1%, in Rome – by 89.2%, in Madrid – by 88.1%, in New York-by 74.8% and has not yet recovered. City residents are afraid to use public transport actively again, and their fears are fully justified. High daily passenger traffic and high frequency of contact between passengers make public transport an ideal environment for the spread of infections. The problem of fighting the spread of infections while maintaining normal life activity is particularly acute for large cities, such as Moscow or Beijing, where daily passenger traffic reaches 19.4 and 12.3 million passengers respectively. The average density of passengers on a bus or in a traincar at the same time ranges from 2 to 5 people per square meter, while, according to World Health Organization (WHO) recommendations, in order to comply with safety standards, passengers must maintain a social distance of 1.5 meters. Furthermore, virus particles can remain for a long time on public surfaces inside a bus or a traincar. Handrails on public transport are usually made of plastic, on which the coronavirus can remain up to 3 days, according to the New England Journal of Medicine. By touching them passengers increase the risk of contagion.
The key task for transport operators is to make the usage of public transport safe. To help them solve this problem came technology -all kinds of robots are widely used among innovations. With their help, it is possible to carry out disinfection effectively and safely without the involvement of staff. The Hong Kong Metro, also known as the Mass Transit Railway (MTR), together with the biotechnology company Avalon Biomedical Management Limited, has developed a disinfection robot that can disinfect even the most inaccessible places of traincars and stations. In addition to disinfection, robots can cope with more complex tasks. So, in Ningbo Lishe International Airport was tested a 5G-supporting robot-thermometer, which can measure temperature at a distance of 5 meters up to 10 people simultaneously and also identify those who are not wearing a face mask. Another innovation in many transport operators is the sanitary gate. According to Giulio Barbieri, one of the manufacturers, this is a "a tested, safe, and effective method to sanitize people and objects in just 5 seconds, killing up to 99% of any pathogenic microbes on the surfaces, including COVID-19"For example, the technology was tested in the Moscow and Dubai metros. In Moscow the clothes of the employees entering the depot were processed using a disinfection tunnel; at the same time, the territory was manually disinfected, so that the entire depot was safer for the staff.
The process of digitalization of ticket systems, which began long before the pandemic, also had a positive effect. Thanks to the competent actions of transport operators, the number of contactless payments in public transport around the world increased by 187% in the period from April to June, as evidenced by a report from Visa. Following WHO recommendations, many transport operators have made it mandatory to wear masks and maintain social distance on public transport. A number of digital technologies have been developed to comply with these rules. In the Beijing metro, compliance with a mask regime is controlled by cameras with a facial recognition system that can identify people. In addition, in the Panama Metro, observance of social distance is monitored by sensors which determine the degree of capacity of train cars. The technology called Mastria, which aggregates information from train weight sensors, ticket machines, signalling, management systems, CCTV and mobile networks for the Panama metro was developed by Alstom (a french manufacturer specializing in the production of infrastructure for rail transport) and installed almost a year ago. In just three months, thanks to artificial neural networks, it was possible to reduce average waiting times at stations by 12%. This development became particularly relevant during the pandemic. The Moscow metro is planning to introduce a similar technology. To maintain the social distance digital displays with colored indicators that reflect the level of capacity of subway cars will be installed. In the Moscow metro a new generation of traincars with an automatic air disinfection system built into climate control systems helped to reduce the risk of infection. It makes it possible to disinfect the air without disrupting the train schedule and attracting employees. The Moscow metro rolling stock consists of more than 50% of train cars with built-in UV lamps, and this percentage is constantly growing. After evaluating the effectiveness of using UV lamps to disinfect public transport, the transport operator MTA New York City Transit, together with Columbia University, launched a pilot project worth 1 million dollars on the use of disinfecting lamps. During the first phase of the project, 150 autonomous lamps were purchased and installed to decontaminate wagons, stations and buses in New York, during the second phase it is planned to install equipment in commuter rails. To carry out disinfection measures, the New York City Subway took unprecedented measures – the closure of the subway from 1 to 5 a.m. daily.
The use of robots, disinfection tunnels, digital technologies, ultraviolet lamps, and intensive work of staff – all this helped to reduce the risk of the spread of coronavirus in public transport and made a significant contribution to fighting the global problem. According to the coronavirus distribution model, developed by Imperial College London at the beginning of the pandemic, if no action had been taken by mid-March there would have been over 500,000 deaths from COVID in the UK and over 2.2 million in the USA. At the moment, in the middle of October, there are about 43,000 deaths in the UK and about 214,000 in the USA. Of course, these are high rates, but they could have been much higher if the necessary measures were not taken in time. Technological innovations already available today will continue to be used, which will make the stay of passengers on public transport more comfortable and safer, reducing the risk of the spread of any infectious disease, especially during the flu and cold seasons.
Modern-day threats to human rights in an era of global digitalization
Digital security is an overarching issue related to the development of information technology. More and more new opportunities are popping up here each year, all of which have their upsides and downsides too. Adding to the technical and economic aspects of this issue are all sorts of equally important legal and humanitarian ones, primarily those dealing with technologies for collecting people's personal data, with tracking systems and the risks inherent in the development of other aspects of information technology. This and many other topics took center stage during an online roundtable discussion organized by the Presidential Council for Civil Society and Human Rights at the TASS press center in Moscow. The Council's head, Valery Fadeyev, mentioned a number of negative aspects of the active spread and development of digitalization, underscoring the following topics: bullying and defamation in social networks, manipulation of people's opinions through advertising and politics, surveillance and the related problem of personal data protection, cyber fraud and censorship practiced in the digital space by commercial companies. Suffice it to mention Facebook's recent decision to block the Instagram account of Ramzan Kadyrov in line with US sanctions imposed on the leader of the Chechen Republic.
To minimize these risks, Fadeyev proposed to set up a special commission with a primary focus of human rights.
Picking up where Fadeyev had left off, National Anti-Corruption Committee Chairman Kirill Kabanov mentioned the emergence of criminal groups specializing in online fraud, and new challenges associated with the active use of the Internet by young people.
"What we are discussing right now is how the Internet and artificial intelligence should develop in Russia. I don't think that anyone believes that Russia will have its own version, like, for example, what they have in China or America. The Internet is developing in the world according to certain laws that need to be registered," Kabanov noted.
When we talk about the Chinese model, we mean full government control of all Internet resources operating in the country by means of keyword filtering of web pages, and through blacklisting of website addresses (the so-called Great Firewall of China). As for the US model, many Internet resources there are highly dependent on the current political agenda – just recall President Trump's order to ban the Chinese social network TikTok for allegedly stealing the Americans' personal data.
Kabanov believes that such issues should be resolved by analyzing specific cases with specialists.
Igor Ashmanov, CEO of Ashmanov & Partners, a company specializing in Internet marketing, raised the issue of preserving the citizens' digital identity by improving and expanding the legal framework of information security.
"We must have the right to protect a person's digital identity, essentially the right to stop using digital technology as such. Without a smartphone, we literally become stripped of our rights," Ashmanov said. He also brought up the extremely important ethical aspect of a mass-scale collection of personal data using cutting-edge digital technology done as part of an experiment in Perm schools where commercial companies installed cameras and tracking systems everywhere under the pretext of preventing the so-called "school shooting" – violent and terrorist acts by individual students or groups of students. Ashmanov argued that schoolchildren need personal space and that such measures "violate a whole list of human rights."
Victor Naumov, Managing Partner of the St. Petersburg office of Dentos, also underscored the importance of safeguarding the people's digital identity. In his report Naumov decried the lack of digital awareness among people. "Unfortunately, our society, not only in Russia, was not ready for the temptations that we faced. People do not realize that when they press the "I agree" button, they allow their fingerprints to be registered somewhere, which may have far-reaching negative consequences."
Vladimir Ovchinsky, a retired general with the Interior Ministry, outlined the time that a request for large-scale measures in the field of information security may take to come along and highlighted the main areas of high technology application directly pertaining to human rights.
"What we are discussing now are the consequences of the Fourth Industrial Revolution proclaimed at the Davos Forum in 2017. The information revolution has been happening for quite some time now, but since 2017, some things have been growing rapidly. Any technology has a triple purpose: the development of society, military purposes, and the criminal segment. In each of these areas we see human rights being infringed upon," Ovchinsky said, noting the negative impact of the global pandemic on the development of digital crime in all three areas. Crimes associated with telecommunications technologies have particularly spiked with crooks disguised as bank employees extorting money from the people by phone. "The general trend is that the mafia is switching to new technologies and hitting the most vulnerable social groups," Ovchinsky summed up.
Retired FSB General Alexander Mikhailov focused on criminal gangs of prisoners in Russia engaging in cyber fraud right from the places of their detention.
"Under the circumstances, the idea of ​​creating a digital code makes a lot of sense as it would not only regulate information flows but would also provide punishment for the illegal use of such information," Mikhailov suggested.
The head of the Cyber ​​Moscow project, Grigory Pashchenkov, also spoke about protection of a person's digital identity – "the rights of a digital person as a person," which is an aspect still generally overlooked today. Pashchenkov insists on the need to create a digital identity passport, arguing that it would better safeguard people against leaks of their personal data. However, such a measure is extremely hard to implement and, while helping prevent personal data leaks, it is still fraught with many complications, well exemplified by the need to enter passport data when restoring access to a profile on the VKontakte social network.
The participants in the roundtable meeting also discussed measures to increase the people's digital literacy and set up a working group to protect human rights in the field of information technology. Thus, the question that we have yet to answer is the extent to which our life could be covered by information technologies. Here it is imperative to maintain the right balance and clearly understand the permissible limits to the invasion of science and technology into public space and the private life of an individual.
From our partner International Affairs
Frank White says that there needs to be more international collaboration in the Space Sector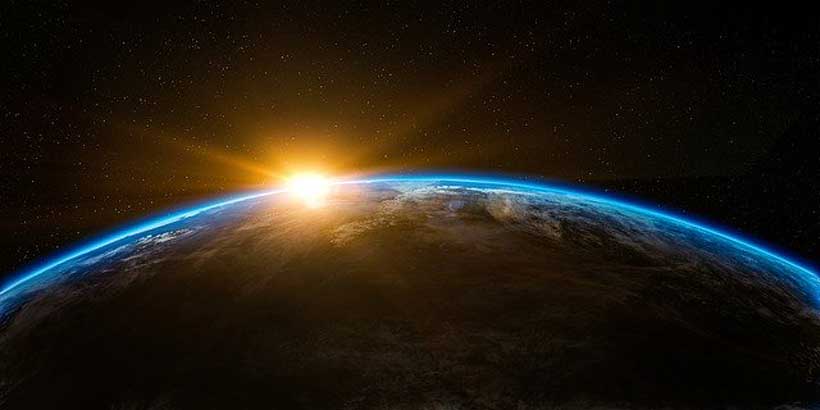 Space-exploration is not merely a scientific expedition. It is of immense significance as it has the potential to remind humankind of what it has forgotten. The fact that Earth in the larger universe, is a very tiny planet.
Our social divisions and hierarchies really do not hold much meaning when we consider the larger challenges that we collectively face as a species. The choices that we make today are going to impact the future generation, and our descendants would have to live with the consequences of our decisions.
Excessive focus on national priorities could provide short-term relief to our urges, but it is heavily detrimental to our interests in the longer run. Frank White, a space-psychologist who became very popular in public discourse due to the theory of the 'Overview Effect' which he devised, propounds on the basis of his personal experiences, that astronauts have a real potential to become agents of social change.
According to Frank, Space-travel alters and uplifts human consciousness, and enables us to build a newly found appreciation of Earth as a system. The astronauts who look at Earth from space, often come back and say that being there really made them feel a sense of togetherness. From outer space, the borders on Earth fade and make Earth look like a planet without distinctions.
This very much reveals why astronauts and their experiences have been a major object of psychological interest for White in his research.
The current pandemic has made it clearer than ever before that nations and people need to cooperate with each other to save the planet from larger existential threats. For the virus during this pandemic is coming at us irrespective of our nationalities.
Likewise, space-travel also reveals an opportunity to instil a humanitarian spirit and consciousness within us. But for that to become a reality, our space programs would also have to reflect this spirit of unity. Unfortunately, space-expeditions currently are often driven by specifically national aims and a fervour that is detrimental to the aspiration and hope of international cooperation.
The Space Force built by the U.S. for instance, has been largely justified as a response to the threats posed by other nations (The U.S. Space Force is the 6th independent U.S. military service branch, tasked with missions and operations in the rapidly evolving space domain). Frank White, on the contrary, aims to build a human space program that would reflect a global commitment towards the aim of exploring the universe. It would aim at enabling the brightest of astronauts from all across humanity to reach space, and not segregate them on the basis of nations. Building a new mental connection with the universe would be the prime motivator of such a project.
Space for Humanity as an organisation is working to sponsor citizen flights to space. The organisation founded by Dylan Taylor ensures that there is equal access and opportunity to go to space. Frank White is on the board of Space for Humanity too.
White believes that the International Space Station (ISS) deserves the Nobel Peace Prize because it fosters the humanitarian feeling of connectedness. The ISS has truly contributed in strengthening the spirit of peace, environmental thoughtfulness, and a cooperative attitude towards situations of conflicts and crises. Frank is one of the people who had written a letter to promote the ISS getting the Nobel Peace Prize this year. He urges people to rethink the reasons why the Nobel Peace prize was founded. The astronauts who work at ISS hail from different countries that are oftentimes at conflict, but when they traverse space together and work to build a station, they put all of it behind. In space, people truly realise the value and necessity for international co-operation and this changes their outlook on life.
The International Space Station (ISS) is a multi-nation construction project that is the largest single structure humans ever put into space. Its main construction was completed between 1998 and 2011, although the station continually evolves to include new missions and experiments. It has been continuously occupied since Nov. 2, 2000.
The opportunity of space-travel could bring us closer to each other and drop down the age-old tribal divisions artificed by social structures intended to separate us. A deeper mental bond with the universe, would emanate out of the realization that Earth is, but a smaller part of a much larger system, and not a whole in itself.
The pandemic has given us a strong reason to stay united at a time of crisis, and White hopes that after discovering the vaccine for the virus, people would not forget what these times were like, and rather take inspiration from it and retain the spirit of international cooperation and empathy.
White's primary contribution to space psychology remains the Overview Effect, where he highlights the "Earth-out-of-sight" experience. The farther away from Earth one goes, deeper would be the shift and elevation in consciousness. For it would give one the ability to look at our planet as one single beautiful, blue entity; where borders would look artificially constructed and the barrenness of huge patches of land would alert us to the singular threat that should actually instigate a deeper alarm and united response from the international community; the threat of environmental deterioration, which directly thwarts Earth's ability to sustain life.
For it is really difficult to build life-like conditions on any other surface in the universe.
It is only on Earth that human beings are able to enjoy protection from harmful radiations. If we were to inhabit Moon or Mars in the near future, the possibility of genetic mutations or the threat of diseases such as cancer proliferating is something we would seriously have to think about.
Moreover, Frank speculates that people might not be willing to go on a one-way mission to Mars. The threat of homesickness and depression could become too real.