PML-N's PM Candidate, Shahbaz Sharif: A safe bet?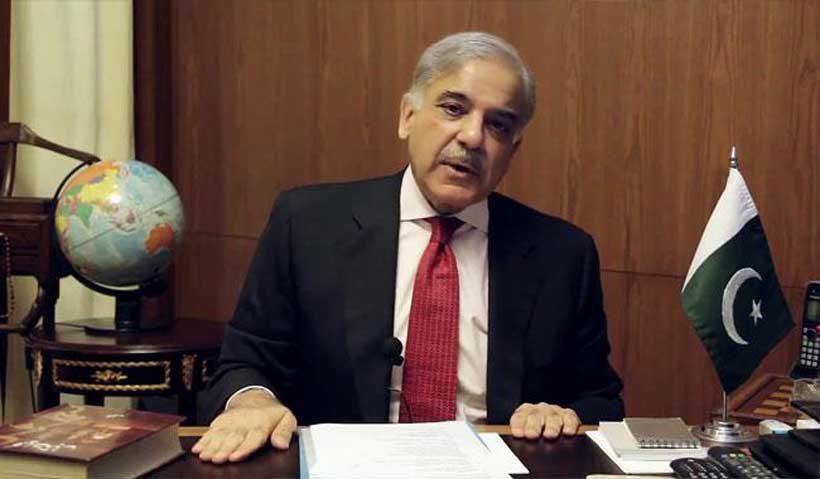 Former Pakistani PM, and President of the Pakistani Muslim League (PML-N), Nawaz Sharif chose his brother, and current Chief Minister of Punjab province (Pakistan), Shahbaz Sharif as the (PML)-N's Prime Ministerial candidate for the 2018 elections, on December 20, 2017. The decision was made during the course of a meeting with Senior Leaders of the PML-N at Nawaz's Jatti Umra residence.
There will be those who argue, that this was very much expected, given the nature of dynastic politics in general, and the family centered politics of the PML-N in particular. There is some truth in this, yet it would be important to bear a few facts in mind.
First, Nawaz Sharif's choice sends a clear message, that the reported strains between both brothers caused largely by the ambitions of their respective children, Maryam Nawaz (daughter of Nawaz Sharif) and Hamza Shahbaz (son of Shahbaz Sharif) have been addressed at least for the time being . It would be pertinent to mention, that after the disqualification of Nawaz Sharif, Shahbaz Sharif was expected to be the natural choice as his successor – both as PM and President. After his disqualification to hold Public Office by the Pakistan Supreme Court, Nawaz did name Shahbaz Sharif as his successor. Strains between both sides however resulted in Nawaz choosing current incumbent Abbasi as the Interim PM. While the reason cited for not appointing Shahbaz as PM in July 2017, was that the party wanted him to remain in Punjab and overlook the implementation of some key projects. A number of analysts believed, that if Shahbaz took over as PM, Hamza Shahbaz would have become the Chief Miister of Punjab.  Another point cited to reiterate the strains between Nawaz and Shahbaz families was the point that Hamza was not made electoral in charge for the bye election of Kulsoom Nawaz (from NA-120) which was vacated as a result of Nawaz Sharif's resignation from Parliament
During the meeting on December 20, Nawaz Sharif did allude to Shahbaz Sharif's differences with the party over certain issues. While off course, praising him for his commitment to the party. Said the ouster Pakistani PM and President :
'Shahbaz has always worked to further the party policies for public welfare and this unflagging attitude earned him the opportunity to be trusted for a higher office. We are a democratic political party where everyone is free to voice their mind. Shahbaz has had difference of opinion over some issues yet his commitment to the party overrules all else, which is why he has never violated the party discipline,"
By choosing Shahbaz, Nawaz has arrested any further deterioration in ties between both brothers, but also any sort of rebellion, since a number of senior leaders in the PNL-N,  have been uncomfortable with the rise of Nawaz' daughter, Maryam Nawaz. Apart from the fact, that she is inexperienced, Maryam is also one of the accused in the Panama Papers case.
If one were to look beyond the politics of the Sharif family, and the dynamics of the PML-N. Shahbaz' is important at a time when ties between civilian government and military are at a low point, Shahbaz is more acceptable to the army, and has a better relationship than Nawaz.
In the past, Nawaz Sharif would have gone whole hog against the army, but a mellowed and mature Nawaz Sharif realizes, that any sort of clash will not help the country either politically or economically, and the military too would seek to cash in on the corruption cases against Nawaz. The establishment (Army and ISI) as it is has played a role, not just in the disqualification of Nawaz Sharif, but it has also propped up the Milli Muslim League (a front of Lashkar-e-Taiba, LeT) yet publically it has been making the right noises. One of the important steps taken by the Army Chief, Qamar Javed Bajwa, was his briefing to a parliamentary committee on December 19, 2017. The briefing included a discussion of Important national security issues, ties with India, the outcome of Army Chief's foreign visits and Saudi-led military alliance of Muslim countries were discussed. The army chief also stated that the army would back the government's initiatives to improve ties with India. Commenting on Hafiz Saeed, the army chief said that like any other Pakistani he was free to take up…
Interestingly, former Chief of Army Staff and former Pakistan President Pervez Musharraf who had banned LeT in 2002 stated:
'I'm the biggest supporter of Lashkar-e-Taiba and I know the LeT and JuD people like me'… "Because I have always been in favour of action in Kashmir and I have always been in favour of pressuring the Indian army in Kashmir. This is the biggest force and they have been declared terrorists by India and the US jointly," Musharraf said, explaining his stance'.
The Pakistani army has always been good at PR exercises, and it realizes that while there is disillusion with democratic forces, any sort of official take over, may not be taken to well by the Pakistani citizens. The recent moves by the army chief also seem to be in a similar direction.
Third, Shahbaz is known for his stellar governance record in Punjab, and is a trusted face with the voters in a PML-N vs. PPP. Nawaz Sharif made mention of this during the meeting with senior PPP leaders. Shahbaz Sharif has been able to not just bring in some big ticket infrastructural projects, but has also been successful in implementing welfare schemes as well as citizen friendly initiatives.
Fourth, Shahbaz has close ties with a number of key countries. This includes China, GCC countries and Turkey. China has repeatedly praised Shahbaz Sharif for his administrative skills. With some dexterity, he may also be able to do some damage control in the context of ties with the US, which have witnessed a downward spiral.  In the past, Shahbaz, as CM of Punjab, has tried to play a positive role in Indo-Pak peace efforts.
In conclusion, PML-N Nawaz Sharif needs to be commended for making the appropriate choice putting aside recent differences with Shahbaz. At this point of time, Shahbaz Sharif is the best bet for the PML-N as well as Pakistan. Yet, PML-N would do well to become more consultative, and also address some of the genuine misgivings of party. Shahbaz Sharif too will have to be more democratic in his functioning. While even his rivals confess that Sharif is a sound administrator, his style of functioning has been dubbed as abrasive at times.
Populism: Effects on Global Politics and Pakistan
Populism is a concept in political science that postulates that the society is divided into two groups that are at odds with each other. According to Cas Mudde who is the author of Populism: A Very Short Introduction, these two groups consist of: 'the pure people' and 'the corrupt elite'. The term 'populism' is often used as a kind of a political insult. For instance, Jeremy Corbyn, Leader of the Labour Party in Britain has often been accused of invoking populism over his party slogan 'for the many not the few', but it's not actually the same thing. According to Benjamin Moffitt, author of The Global Rise of Populism, the word "is generally misused, especially in a European context." A populist leader in the true sense of the word claims to represent the uniform will of the people, stands in opposition to the enemy – that is often embodied by the current system which is aimed at either 'draining the swamp' or 'tackling the liberal elite'. Dr. Moffitt continues, "It generally attaches itself to the right in a European context… but that's not an iron rule."
In the contemporary world, Populism is everywhere in the political spectrum: there are politicians like Marine Le Pen in France, Donald Trump in the US, Viktor Orbán in Hungary, and Narendra Modi in India. Political scientists believe that populism is not a new phenomenon but in the past decade it has certainly accelerated, and has taken many forms in the 2010s – which were often overlapping. In some countries a socioeconomic version was observed, where the working class pitted against big businesses and cosmopolitan elites who were believed to be benefitting from the capitalist system, such as, in countries like France and the US. While others saw an overwhelming focus on the cultural form thrive with emphasis on issues like immigration, national identity and race, for instance, in countries like Germany and India. However, the most common type of populism was the anti-establishment populism that pits the common masses against the political elites and the mainstream political parties represented by them. These forms of populism are likely to also continue into the next decade, although the main focus may probably shift from immigration to climate change.
Associate professor of comparative politics at the University of Reading in England, Daphne Halikiopoulou opines, "If the 2010s were the years in which predominantly far-right, populist parties permeated the political mainstream, then the 2020s will be when voters are going to see the consequences of that." Although in some ways the results are already beginning to manifest in some states, a case in point being the 2016 vote in Britain to exit the European Union – Brexit – and the consequent political fallout that led to the resounding victory of the populist Prime Minister, Boris Johnson in the general election. Moreover, in other countries also the populist parties are beginning to make their impact in various ways – if not through directly passing legislation then by exerting pressure in the opposition.
In the near future i.e. the 2020s, many populist political figures are expected to rise to power and prominence. For example, Italy's Matteo Salvini, who is the leader of the far-right and nativist League party has sworn to return to government as the prime minister, and if successful he is likely to forge alliances with his fellow populist leaders, inter alia, Boris Johnson and Donald Trump. Such alliances could herald a reinvigorated wave of populism in the world. On the other side of the globe, Narendra Modi, the Indian Prime Minister, has also signaled to continue his quest of deepening his Hindu-nationalist agenda. It is in this context that his government enacted a controversial Citizenship Amendment Act – which grants citizenship to refugees belonging to every major South Asian religion except Muslims – leading to weeks of protests and unrest across the country, in addition to continuing his policy of political repression and harsh lockdown in Kashmir.
Pakistan is, of course, not immune to the global move towards populism. Imran Khan is viewed by many political science experts as a populist prime minister. Ever since coming to power he has pursued divisive politics by sometimes silencing and at other times discrediting dissenters. The arrest and imprisonment – often on groundless allegations – of many opposition leaders can be viewed in this context. Moreover, on more than one occasion certain quarters of the media have been targeted and demonized in a bid to kill the messenger if you can't kill criticism. These policies of the incumbent government led by Prime Minister, Imran Khan, to stifle opposition negate principles of pluralism and democratic tolerance. Pakistan is indeed on a slippery slope vis-à-vis the rise of populism in politics.
Populism is likely to persist as a fixture of politics for the foreseeable future. How countries choose to respond to it may become the defining feature of the remaining part of the twenty-first century. Propagation of values of democracy such as international cooperation, religious tolerance, pluralism and diversity seem to offer the only ray of hope in this, otherwise, dark tunnel of populism.
India may attack Pakistan under false flag operations
Prime Minister Imran Khan once again stressed that India is gearing up for false flag operation to divert the entire world's attention from the genocide it is committing in its part of Jammu & Kashmir.
India is accustomed to attacking Pakistan on lame excuses to divert world attention to its crimes. Last year, in February, using the self-designed Pulwama incident, committed surgical strikes deep into Pakistan. Just after the hours of Pulwama incident, without conducting any inquiry or collecting evidence, the Indian Prime Minister blamed Pakistan and threatened with surgical strikes. Pulwama was pre-planned and used as a lame excuse only. A similar trick can be repeated by India again.
In fact, India is facing a massive economic crisis, internal insurgencies, mass-protests, ethnic divides, and religious discrimination. Poor agriculture declined Industrial output, and lack of economic activities, the country is facing enormous challenges.
Due to its poor records of Human rights and religious discrimination, the world reaction is intensified. Human rights watch's reports, or the US commission on religious freedom's story, or EU reports, all are condemning India. Islamophobia has distanced India from the Muslim world too. India is facing isolation internationally.
Having disputes with all its neighbors, India is under immense pressure. Indian territorial disputes with Nepal had taken a new turn, when Nepal issued a new Map, showing its whole territory, parts of Indian Occupied territories too. Amended Citizenship Act may impact two million Muslims and may face deportation to Bangladesh, and water disputes make two countries (India-Bangladesh) enemies. With Mayanmar, territorial disputes and refugee issues also made odd-relations between them. By supporting Tamil insurgents, India spoiled its relations with Sri Lanka. Over-interference in domestic politics, its ties with the Maldives soared. The Illegal occupation of Jammu & Kashmir, Gurdaspur, Juna Ghar, is the real cause of tension between India and Pakistan. Denial of right of Self-Determination of Kashmiri people for seven decades and non-implementation of UN resolutions passed in 1948 on Kashmir are genuine concerns for Pakistan. Frequent violation of line of control and cross-border terrorism is a matter of serious attention. Indian occupation of Chinese territory and border clashes are getting severe recently. India hosts the Dalai Lama's exiled government of Tibet, and openly opposing BRI is causing discomfort between two countries. The over-tilt toward the US and Indian attempts to compete and contain China may be a genuine issue of concern for Beijing.
The recent tension with Nepal and China may become a catalyst, and India makes another false flag operation against Pakistan. India is using spy-drones against Pakistan, one of such was shot down by Pakistan 650 meters inside Pakistani territory.
Indian frequent violations of Line of Control (LoC) and cross border terrorism, are the tools to incite Pakistan and force to a full-fledged war.
Pakistan is in the hands of visionary leadership, and the people of Pakistan are peace-loving in nature. Pakistan has been observing restrains and patience because we know the consequences of war, especially when both India and Pakistan are nuclear states and posses enough piles of weapons to eradicate each other. If India is crazy, we are not.
It is an appeal to the international community to intervene and force India to cool down its war-craze. UN and P5 may notice an aggressive Indian attitude toward all its neighbors, especially with Pakistan. Timely intervention may avert a big disaster.
However, our love for peace may not be mistaken as a weakness. If war imposed, Pakistan is in a position to surprise India. We did surprise India last year on 27 February and can surprise in a much stronger way if a situation arose in the future.
Afghan Peace Process and Indian Involvement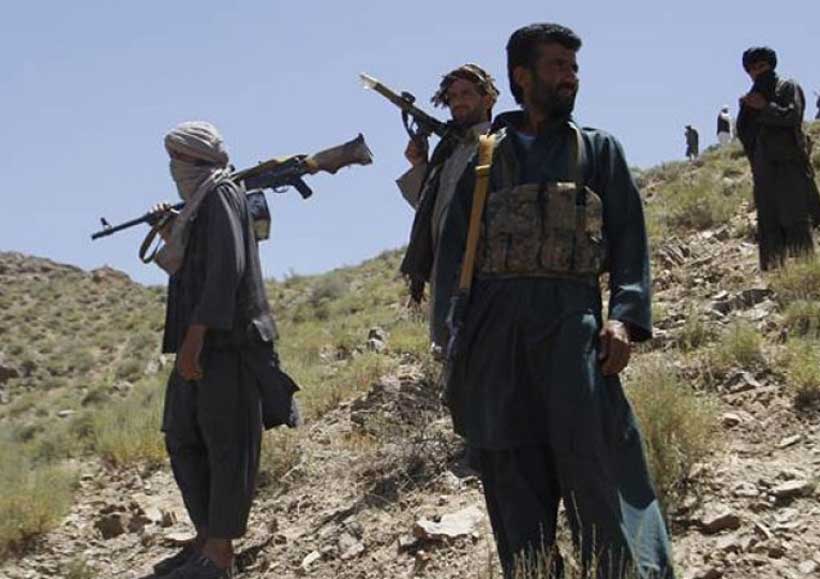 The Afghan peace process initiated in 2018, marred with episodic halts, finally witnesses an agreement between the US and Taliban on February 29, 2020, in Doha. Both signatories Taliban and the US agreed to some core conditions and compromises to be made. Afghanistan, a land known as the Graveyard of Empires has become a huge quagmire for the US forces and now even after 18 years of war they are still nowhere close to defeating the Taliban. Eventually Taliban had to be accommodated in the US strategy for Afghanistan. The Taliban are still stronger on the ground. There have been occasions even after the deal when Taliban were found to carry out attacks to show off their military strength and presence. This sends out a message to the US that a reduction in violence may not be confused with complete termination of attacks. Taliban being fully aware of their limitations as a disciplined troop, realize it would be hard for them to bring back their militia into the region if peace process doesn't settle desirably. Geographically Afghanistan is at the crossroads of Central Asia and South Asia and is also bordered with Middle Eastern states. Such geographical presence makes everything happening in Afghanistan reach a dozen of adjacent countries with great intensity and magnitude. Recently concluded agreement in February this year has offered a world to witness a historic moment in which parties at dispute are finally making adjustments to end this protracted war. This agreement will have far reaching impact on many regional countries which will be compelled to respond according to their interests and likely benefits.
Most recent development in the Afghan Peace process is the induction of a "Power sharing Deal" between Ashraf Ghani and Abdullah Abdullah. The power sharing deal is a political settlement wherein both Ghani and Abdullahare looking forward to sharing the burden together in a hope to pave a path to peace, improved governance, human rights, laws, values eventually moving towards successful materialization of Afghan Peace Process to have stable Afghanistan.US secretary of state Mike Pompeo also supported this political settlement to end the conflict. In the meantime, Secretary-General of NATO Jens Stoltenberg applauded the deal between Ghani and Abdullah.
This however wasn't an easy feat. US had to nudge the naysayer: India in this case;for its negative and its covert activities to derail the peace process. India finds a stable Afghanistan unfavorable to execute its illicit activities and propaganda. There would be less chances to exploit the soil of Afghanistan for its vested interests. Zalmay Khalilzad, the US Special Representative for Afghan Reconciliation had a meeting with India's External Affairs Minister, S Jaishankar in New Delhi and conveyed the firm message for India to shun its anti-peace role in Afghanistan. Chief Negotiator of Taliban, Abbas Stanikzai also criticized India stating "India has always played a negative role in Afghanistan. India supported traitors in the country." Such Taliban sentiments are prevalent but rarely expressed. Afghan government/NDS and RAW has consistently opposed peace with the Taliban as both stands to gain from discrediting the Taliban. Therefore, depicting Taliban as violent and active propaganda showing them as unreliable to firmly handle the evolving situation, serves Indian interest. Coupled with all this, a delayed withdrawal of US troops and attacks still being carried out in Afghanistan fueled the violent situation to the relief of spoilers of peace that want to see the peace deal completely derailed.
India's Afghanistan policy is very much Pakistan-specific. India doesn't want peace in Afghanistan because unrest on Pakistan's western border makes it doubly challenging for Pakistan to secure its borders on two fronts. India backed anti-separatist elements get free flow across the porous Durand line into Baluchistan. This is the very reason India never favored a peaceful political settlement between Taliban and Afghan government. Some Indian analysts such as former Foreign Secretary Shyam Saran openly argue that Indian policy should aim at preventing complete Taliban takeover of Kabul, provoking Taliban towards a broad-based government.
While India remained active in hampering the peace process, globally Pakistan's key role in the entire peace process has been highly appreciated. Zalmay Khalilzad US Special Representative for Afghanistan Reconciliation praised Pakistan's efforts for the deal. Moreover, Pakistan's role in the peace process is also recognized by Russia, China, and the Afghan Taliban. Pakistan has made several efforts to bring the Afghan Taliban to the negotiating table with the US which eventually resulted in the much awaited peace agreement and has become a ray of hope for the stability of Afghanistan and region as well. There is no doubt this peace deal is in the interest of Pakistan and peace of region because stable Afghanistan means stable Pakistan. Moreover, there are now brighter prospects for lesser clashes near Durand Line between Pakistan Armed Forces and Afghan Forces .Afghan forces have been time and again attacking Pakistani forces near the Pak-Afghan border. It is hoped that the new political regime will also help in maintaining border peace between the two neighboring countries. However, one has to keep looking out for possible Indian mischief as it doesn't want peace to prevail in Afghanistan.