PML-N's PM Candidate, Shahbaz Sharif: A safe bet?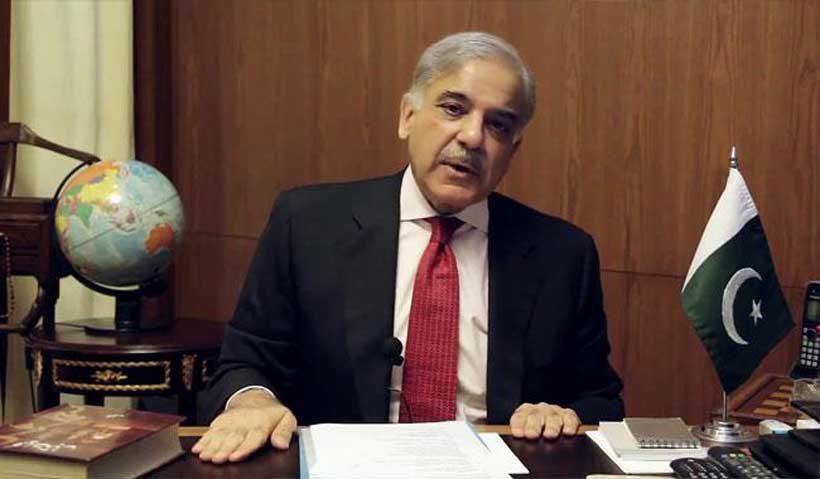 Former Pakistani PM, and President of the Pakistani Muslim League (PML-N), Nawaz Sharif chose his brother, and current Chief Minister of Punjab province (Pakistan), Shahbaz Sharif as the (PML)-N's Prime Ministerial candidate for the 2018 elections, on December 20, 2017. The decision was made during the course of a meeting with Senior Leaders of the PML-N at Nawaz's Jatti Umra residence.
There will be those who argue, that this was very much expected, given the nature of dynastic politics in general, and the family centered politics of the PML-N in particular. There is some truth in this, yet it would be important to bear a few facts in mind.
First, Nawaz Sharif's choice sends a clear message, that the reported strains between both brothers caused largely by the ambitions of their respective children, Maryam Nawaz (daughter of Nawaz Sharif) and Hamza Shahbaz (son of Shahbaz Sharif) have been addressed at least for the time being . It would be pertinent to mention, that after the disqualification of Nawaz Sharif, Shahbaz Sharif was expected to be the natural choice as his successor – both as PM and President. After his disqualification to hold Public Office by the Pakistan Supreme Court, Nawaz did name Shahbaz Sharif as his successor. Strains between both sides however resulted in Nawaz choosing current incumbent Abbasi as the Interim PM. While the reason cited for not appointing Shahbaz as PM in July 2017, was that the party wanted him to remain in Punjab and overlook the implementation of some key projects. A number of analysts believed, that if Shahbaz took over as PM, Hamza Shahbaz would have become the Chief Miister of Punjab.  Another point cited to reiterate the strains between Nawaz and Shahbaz families was the point that Hamza was not made electoral in charge for the bye election of Kulsoom Nawaz (from NA-120) which was vacated as a result of Nawaz Sharif's resignation from Parliament
During the meeting on December 20, Nawaz Sharif did allude to Shahbaz Sharif's differences with the party over certain issues. While off course, praising him for his commitment to the party. Said the ouster Pakistani PM and President :
'Shahbaz has always worked to further the party policies for public welfare and this unflagging attitude earned him the opportunity to be trusted for a higher office. We are a democratic political party where everyone is free to voice their mind. Shahbaz has had difference of opinion over some issues yet his commitment to the party overrules all else, which is why he has never violated the party discipline,"
By choosing Shahbaz, Nawaz has arrested any further deterioration in ties between both brothers, but also any sort of rebellion, since a number of senior leaders in the PNL-N,  have been uncomfortable with the rise of Nawaz' daughter, Maryam Nawaz. Apart from the fact, that she is inexperienced, Maryam is also one of the accused in the Panama Papers case.
If one were to look beyond the politics of the Sharif family, and the dynamics of the PML-N. Shahbaz' is important at a time when ties between civilian government and military are at a low point, Shahbaz is more acceptable to the army, and has a better relationship than Nawaz.
In the past, Nawaz Sharif would have gone whole hog against the army, but a mellowed and mature Nawaz Sharif realizes, that any sort of clash will not help the country either politically or economically, and the military too would seek to cash in on the corruption cases against Nawaz. The establishment (Army and ISI) as it is has played a role, not just in the disqualification of Nawaz Sharif, but it has also propped up the Milli Muslim League (a front of Lashkar-e-Taiba, LeT) yet publically it has been making the right noises. One of the important steps taken by the Army Chief, Qamar Javed Bajwa, was his briefing to a parliamentary committee on December 19, 2017. The briefing included a discussion of Important national security issues, ties with India, the outcome of Army Chief's foreign visits and Saudi-led military alliance of Muslim countries were discussed. The army chief also stated that the army would back the government's initiatives to improve ties with India. Commenting on Hafiz Saeed, the army chief said that like any other Pakistani he was free to take up…
Interestingly, former Chief of Army Staff and former Pakistan President Pervez Musharraf who had banned LeT in 2002 stated:
'I'm the biggest supporter of Lashkar-e-Taiba and I know the LeT and JuD people like me'… "Because I have always been in favour of action in Kashmir and I have always been in favour of pressuring the Indian army in Kashmir. This is the biggest force and they have been declared terrorists by India and the US jointly," Musharraf said, explaining his stance'.
The Pakistani army has always been good at PR exercises, and it realizes that while there is disillusion with democratic forces, any sort of official take over, may not be taken to well by the Pakistani citizens. The recent moves by the army chief also seem to be in a similar direction.
Third, Shahbaz is known for his stellar governance record in Punjab, and is a trusted face with the voters in a PML-N vs. PPP. Nawaz Sharif made mention of this during the meeting with senior PPP leaders. Shahbaz Sharif has been able to not just bring in some big ticket infrastructural projects, but has also been successful in implementing welfare schemes as well as citizen friendly initiatives.
Fourth, Shahbaz has close ties with a number of key countries. This includes China, GCC countries and Turkey. China has repeatedly praised Shahbaz Sharif for his administrative skills. With some dexterity, he may also be able to do some damage control in the context of ties with the US, which have witnessed a downward spiral.  In the past, Shahbaz, as CM of Punjab, has tried to play a positive role in Indo-Pak peace efforts.
In conclusion, PML-N Nawaz Sharif needs to be commended for making the appropriate choice putting aside recent differences with Shahbaz. At this point of time, Shahbaz Sharif is the best bet for the PML-N as well as Pakistan. Yet, PML-N would do well to become more consultative, and also address some of the genuine misgivings of party. Shahbaz Sharif too will have to be more democratic in his functioning. While even his rivals confess that Sharif is a sound administrator, his style of functioning has been dubbed as abrasive at times.
Changing Perceptions: How Pakistan should use Public Diplomacy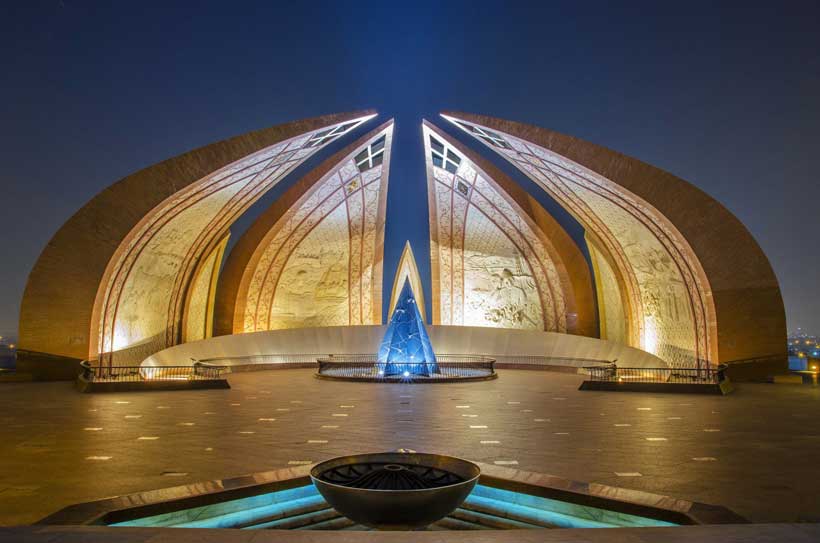 Traditionally in International Relations the concept of "hard power" remained the basic focus for states so as to achieve power and dominance in international anarchic system but with the changing scenarios in the age of globalization, economic interdependency and rapid spreading of information through various tools, "Soft Power" concept emerged which had great impact on states' foreign policies. This term of soft power was first coined by Joseph Nye in mid-1960's which could be defined as the ability of the state to influence others without coercion and this soft power technique basically revolves around three major instruments such as Culture, political values, and foreign policies. Apart from soft power concept, there is another basic concept called as "Public Diplomacy". This could be described as the further dimension of soft power because by practicing Public Diplomacy state can initiate their soft power policies and can achieve the desired outcomes by winning the hearts and minds of foreign audience and non-governmental entities because by doing so it will enable government and decision making bodies of foreign states to act accordingly.
In context of South Asia particularly taking into consideration the important developing state Pakistan whose basic concern is to maintain friendly and neutral relations with other states Public diplomacy could, however, help it to maintain its relations in the regional complex structure where India is seen as the dominant power and alongside India the powerful rise of China as an external actor in South Asia. By efficient usage of Public diplomacy, Pakistan can improve its bilateral ties with the neighboring states.
The image of Pakistan in foreign media is portrayed as the state which is full of many internal and external challenges and it is also not portrayed as the safe country to travel into. In order to improve the image, Pakistan firstly needs to improve its relations with states within the region and for that India which is considered as hostile neighbor Pakistan should effectively use its public diplomacy tool it should introduce exchange programs because by educating youth and by deploying positive image in their minds Pakistan can influence them which could bring change in the coming years and also by increasing tourism activities. This would make foreigners aware of the fact that Pakistan is a secure state. Similarly, cultural activities, sports diplomacy, literature, art, and media could also have a great impact so as to change the perceptions.
Hence it could be suggested that for the development of state it is important for Pakistan to improve its public diplomacy by changing perceptions of public and elite of neighboring states it should take basic steps which could change the negative image which is in limelight since 9/11. Pakistan by enhancing the public diplomacy in other states as the tool to implement its soft power policies would, however, be able to economically, culturally and politically improve its stance in the International arena.
Rolling back militancy: Bangladesh looks to Saudi Arabia in a twist of irony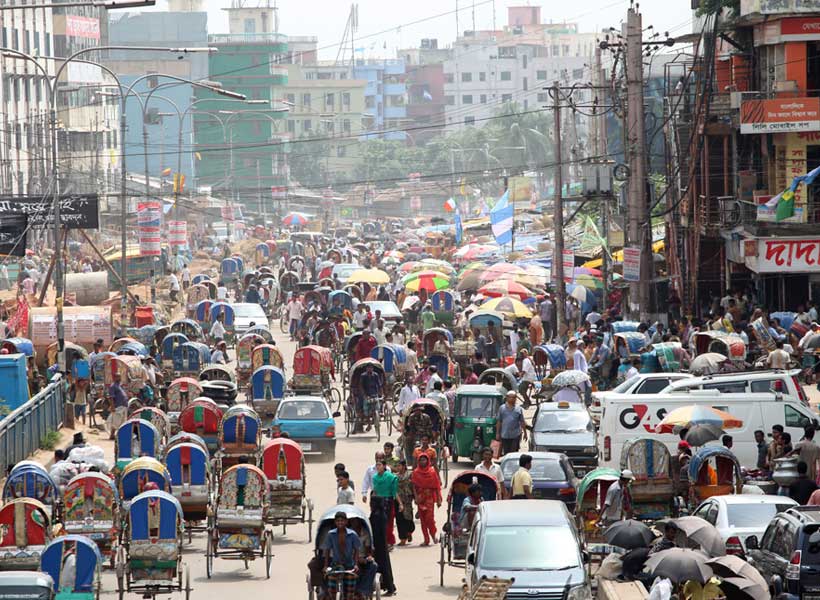 Bangladesh, in a twist of irony, is looking to Saudi Arabia to fund a $ 1 billion plan to build hundreds of mosques and religious centres to counter militant Islam that for much of the past decade traced its roots to ultra-conservative strands of the faith promoted by a multi-billion dollar Saudi campaign.
The Bangladeshi plan constitutes the first effort by a Muslim country to enlist the kingdom whose crown prince, Mohammed bin Salman, has vowed to return Saudi Arabia to an undefined form of 'moderate Islam,' in reverse engineering.
The plan would attempt to roll back the fallout of Saudi Arabia's global investment of up to $100 billion over a period of four decades in support of ultra-conservative mosques, religious centres, and groups as an antidote to post-1979 Iranian revolutionary zeal.
Cooperation with Saudi Arabia and various countries, including Malaysia, has focused until now on countering extremism in cooperation with defense and security authorities rather than as a religious initiative.
Saudi religious authorities and Islamic scholars have long issued fatwas or religious opinions condemning political violence and extremism and accused jihadists of deviating from the true path of Islam.
The Saudi campaign, the largest public diplomacy effort in history, was, nevertheless, long abetted by opportunistic governments who played politics with religion as well as widespread discontent fuelled by the failure of governments to deliver public goods and services.
The Bangladeshi plan raises multiple questions, including whether the counter-narrative industry can produce results in the absence of effective government policies that address social, economic and political grievances.
It also begs the question whether change in Saudi Arabia has advanced to a stage in which the kingdom can claim that it has put its ultra-conservative and militant roots truly behind it. The answer to both questions is probably no.
In many ways, Sunni Muslim ultra-conservatism and militancy, violent and non-violent, despite sharing common roots with the kingdom's long-standing theological thinking and benefitting directly or indirectly from Saudi financial largess, has created a life of its own that no longer looks to the kingdom for guidance and support and is critical of the path on which Prince Mohammed has embarked.
The fallout of the Saudi campaign is evident in Asia not only in the rise of militancy in Bangladesh but also the degree to which concepts of supremacism and intolerance have taken root in countries like Malaysia, Indonesia and Pakistan. Those concepts are often expressed in discrimination, if not persecution of minorities like Shia Muslims and Ahmadis, and draconic anti-blasphemy measures by authorities, militants and vigilantes.
Bangladesh in past years witnessed a series of brutal killings of bloggers and intellectuals whom jihadists accused of atheism.
Moreover, basic freedoms in Bangladesh are being officially and unofficially curtailed in various forms as a result of domestic struggles originally enabled by successful Saudi pressure to amend the country's secular constitution in 1975 to recognize Islam as its official religion. Saudi Arabia withheld recognition of the new state as well as financial support until the amendment was adopted four years after Bangladeshi independence.
In Indonesia, hard-line Islamic groups, led by the Islamic Defenders Front (FPI), earlier this month filed a blasphemy complaint against politician Sukmawati Sukarnoputri, a daughter of Indonesia's founding father Sukarno and the younger sister of Megawati Sukarnoputri, who leads President Joko Widodo's ruling party. The hardliners accuse Ms. Sukarnoputri of reciting a poem that allegedly insults Islam.
The groups last year accused Basuki Tjahaja Purnama aka Ahok, Jakarta's former Christian governor, of blasphemy and spearheaded mass rallies that led to his ouster and jailing, a ruling that many believed was politicized and unjust.
Pakistan's draconic anti-blasphemy law has created an environment that has allowed Sunni Muslim ultra-conservatives and powerful political forces to whip up popular emotion in pursuit of political objectives. The environment is symbolized by graffiti in the corridor of a courthouse In Islamabad that demanded that blasphemers be beheaded.
Pakistan last month designated Islamabad as a pilot project to regulate Friday prayer sermons in the city's 1,003 mosques, of which only 86 are state-controlled, in a bid to curb hate speech, extremism and demonization of religions and communities.
The government has drafted a list of subjects that should be the focus of weekly Friday prayer sermons in a bid to prevent mosques being abused "to stir up sectarian hatred, demonise other religions and communities and promote extremism." The subjects include women rights; Islamic principles of trade, cleanliness and health; and the importance of hard work, tolerance, and honesty.
However, they do not address legally enshrined discrimination of minorities like Ahmadis, who are viewed as heretics by orthodox Muslims. The list risked reinforcing supremacist and intolerant militancy by including the concept of the finality of the Prophet Mohammed that is often used as a whip to discriminate against minorities.
Raising questions about the degree of moderation that Saudi-funded mosques and religious centres in Bangladesh would propagate, Prince Mohammed, in his effort to saw off the rough edges of Saudi ultra-conservatism, has given no indication that he intends to repeal a law that defines atheists as terrorists.
A Saudi court last year condemned a man to death on charges of blasphemy and atheism. Another Saudi was a year earlier sentenced to ten years in prison and 2,000 lashes for expressing atheist sentiments on social media.
Saudi Arabia and other Muslim nations have long lobbied for the criminalization of blasphemy in international law in moves that would legitimize curbs on free speech and growing Muslim intolerance towards any open discussion of their faith.
To be sure, Saudi Arabia cannot be held directly liable for much of the expression of supremacism, intolerance and anti-pluralism in the Muslim world. Yet, by the same token there is little doubt that Saudi propagation of ultra-conservatism frequently contributed to an enabling environment.
Prince Mohammed is at the beginning of his effort to moderate Saudi Islam and has yet to spell out in detail his vision of religious change. Beyond the issue of defining atheism as terrorism, Saudi Arabia also has yet to put an end to multiple ultra-conservative practices, including the principle of male guardianship that forces women to get the approval of a male relative for major decisions in their life.
Prince Mohammed has so far forced the country's ultra-conservative religious establishment into subservience. That raises the question whether there has been real change in the establishment's thinking or whether it is kowtowing to an autocratic leader.
In December, King Salman fired a government official for organizing a mixed gender fashion show after ultra-conservatives criticized the event on Twitter. The kingdom this week hosted its first ever Arab Fashion Week, for women only. Designers were obliged to adhere to strict dress codes banning transparent fabrics and the display of cleavages or clothing that bared knees.
In February, Saudi Arabia agreed to surrender control of the Great Mosque in Brussels after its efforts to install a more moderate administration failed to counter mounting Belgian criticism of alleged intolerance and supremacism propagated by mosque executives.
Efforts to moderate Islam in Saudi Arabia as well as Qatar, the world's only other Wahhabi state that traces its ultra-conservatism to the teachings of 18th century preacher Mohammed ibn Abdul Wahhab, but has long interpreted them more liberally than the kingdom, have proven to be easier said than done.
Saudi King Abdullah, King Salman's predecessor, positioned himself as a champion of interfaith dialogue and reached out to various groups in society including Shiites and women.
Yet, more than a decade of Saudi efforts to cleanse textbooks used at home and abroad have made significant progress but have yet to completely erase descriptions of alternative strands of Islam such as Shiism and Sufism in derogatory terms or eliminate advise to Muslims not to associate with Jews and Christians who are labelled kaffirs or unbelievers.
Raising questions about Saudi involvement in the Bangladeshi plan, a Human Rights Watch survey of religion textbooks produced by the Saudi education ministry for the 2016-2017 school year concluded that "as early as first grade, students in Saudi schools are being taught hatred toward all those perceived to be of a different faith or school of thought."
Human Rights Watch researcher Adam Coogle noted that Prince Mohammed has remained conspicuously silent about hate speech in textbooks as well as its use by officials and Islamic scholars connected to the government.
The New York-based Anti-Defamation League last year documented hate speech in Qatari mosques that was disseminated in Qatari media despite Qatar's propagation of religious tolerance and outreach to American Jews as part of its effort to counter a United Arab Emirates-Saudi-led economic and diplomatic boycott of the Gulf state.
In one instance in December, Qatari preacher Muhammed al-Muraikhi described Jews in a sermon in Doha's Imam Muhammad ibn Abd al-Wahhab Mosque as "your deceitful, lying, treacherous, fornicating, intransigent enemy" who have "despoiled, corrupted, ruined, and killed, and will not stop."
No doubt, Saudi Arabia, like Qatar, which much earlier moved away from puritan and literal Sunni Muslim ultra-conservatism, is sincere in its intention to adopt more tolerant and pluralistic worldviews.
Getting from A to B, however, is a lengthy process. The question remains whether the kingdom has progressed to a degree that it can credibly help countries like Bangladesh deal with their demons even before having successfully put its own house in order.
Is India Fast Becoming a Dysfunctional Democracy?
When hate invades the human mind, there is no limit to brutal atrocity.  On April 10, a  Guardian story included a video in which there is cheering as an Israeli sniper shoots an unarmed Palestinian a considerable distance away.  Shown on TV in Israel, it has been the subject of some introspective debate.  Then there is news from Kashmir to make anyone, but the perpetrators and their supporters, cringe in horror.
Eight-year old Asifa Bano went in the afternoon to the nearby forest, as she usually did, to bring back the family horses from grazing.  She never returned.  Family and friends searched all-night by flashlights but could not find her.  Five days later her body was found.
"She had been tortured,"  recalls her mother.  "Her legs were broken … Her nails had turned black and there were blue and red marks on her arm and fingers."
Was this the work of a demented sadist?  No, it turns out.  It was a planned operation intended to terrorize her community of Muslim nomads (Gujjars) to leave this predominantly Hindu area about 45 miles east of Jammu City.
According to investigators, Asifa was taken to a temple where she was held for several days.  The eight-year old was repeatedly "raped for days, tortured and then murdered," states the charge sheet.  She was strangled to death, then hit twice on the head with a stone.
A retired government officer, Sanji Ram aged 60, calmly planned this horror, aided by police officers Anand Dutta, Tilak Raj, Sunder Verma, and someone called Khajuria.  The outrage over the incident has grown since two ministers from the ruling BJP (Mr. Modi's party) attended a rally in support of the accused.
Terrorizing Muslims in Kashmir is not new; it has been ongoing for decades.  But terrorizing Muslims, Dalits, Christians and indigenous peoples in India itself has now also mushroomed.
Six Christian churches have been burned since 2015, and a concerted attempt to boycott Christian businesses is underway in the northeast.  The killing of Muslims and Dalits by vigilantes on minor pretexts continues as the country's democracy turns into a 'mobocracy'.
It is 'Democracy a la' Modi', a phrase that is the title of a long essay by scholars Sumit Ganguly and Krishna Menon in The National Interest (Jan/Feb 2018) — the title was changed to 'Making India Great Again?' in the internet version.  Mr. Modi and his party want to turn India's "kaleidoscope of languages, religions, castes and cultures" into a culturally Hindu state, even a religious return to Hinduism for they believe that "many Hindus were forcibly converted to, or duped into adopting Islam and Christianity."  Forget the Islamic injunction against forced conversion or the abundant evidence of tireless Christian missionaries including Mother Teresa.
The National Volunteer Force or RSS in their white shirt, khaki shorts uniform conduct martial drills and "serves as the party's force multiplier and base".  It demonizes the other creating the environment for vigilante lynchings of minorities — overwhelmingly Muslim note the authors — to continue with impunity.
"Attacks on minority communities have become common, and academics, students and journalists who highlight the harassment and intimidation are subjected to public calumny, and have occasionally been killed."
Thus noted Hinduism scholar and University of Chicago divinity professor Wendy Doniger's book, "The Hindus:  An Alternative History," which presented a 'new way of understanding' Hinduism according to the publisher was banned as vulgar following a Hindutva campaign.  Much worse can happen.  Gauri Lankesh, a prominent woman journalist and critic of Hindu nationalist policies was shot dead outside her home in Bangalore last September.  A list of Indian journalists killed is on Wikipedia.  By the way, no reason has been given by The National Interest as to why the original title of the Ganguly/Menon article has been altered on their website.  Of course the published magazine carries the original title.
It was an RSS man — they claimed he was no longer a member — who assassinated Gandhi for his defense of minorities.  Mr. Modi joined the RSS in 1971 rising to become its National General Secretary.
Such is India today.