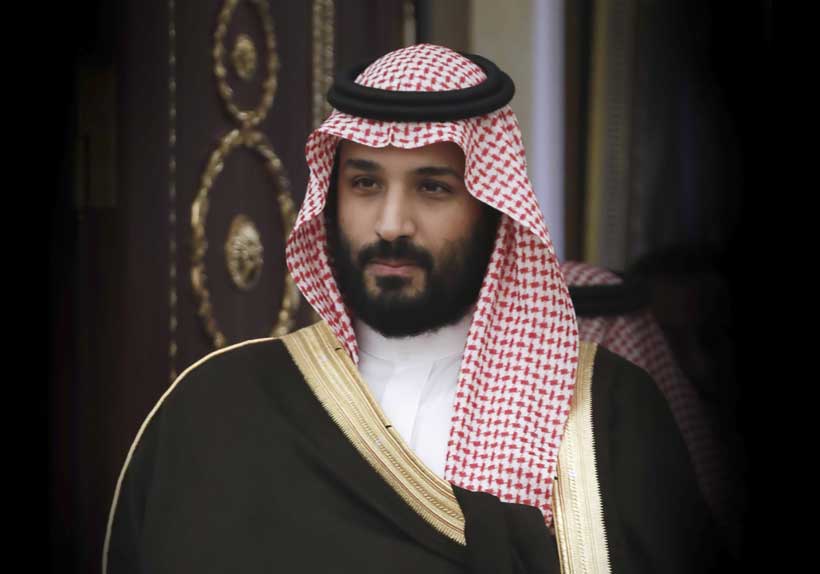 The Saudi decision to not to cut production back in 2014 was a ham-fisted strategy. It went askew. Besides the market share, the Kingdom of Saudi Arabia (hereinafter, KSA) put their title of 'swing producer" in jeopardy as well(see my article here). On the other hand Shale producers in US taking advantage of the technological developmentswere successful in eating up KSA's market share. Not only this, the Vienna accord in November 2016, according to which most of the OPEC and NOPEC producers cut their production by 1.8 mbpd, and the resultant increase in price, led US to increase its own production to an all-time high of 9.66 mbpd.
Now, as if to make amends, and relying on the principle of "it is never too late" (rightly so) the Crown Prince, known in the West as Mr. Everything, Muhammad Bin Salman (MbS) has embarked on an ambitious plan: to wean the Kingdom off oil. How? Through the Initial Public Offering (IPO) of what is estimated to be a $2 trillion company, Aramco. But there road ahead is bumpy. The stakes are extremely high. If the scion fails there can be serious repercussions for the Kingdom. The issues are galore.
A  pertinent question: What if KSA ends up selling its 'crown jewels', but fails to diversify its economy yet again? There is a new way of thinking, which Muhammad Bin Salman has peddled. He says oil should be taken as an investment, "nothing more, and nothing less."However, MbS try to elude the Catch-22 situation the Kingdom is embroiled in. This makes oil more than an investment.
Price tri-lemma—Once the IPO is completed. Saudi Arabia according to plan will move towards diversification. Which means oil, at least in the kingdom, will lose its value, demand. This in turn signals negative consequences for the investors!
Also, Saudi's want high oil prices for two reasons—to breakeven their budget and for a lucrative IPO. But US shale is a hiatus. The vicious circle seems unresolvable, rebarbative. The rising prices, as a result of production cuts,will help Shale production to increase subsequently increasing the supply glut. This in turn will put downward pressure on oil prices, affecting the IPO.Demand, that too, very strong and sustainable, is the only way to rescue KSA unless the grinding and battering of this price corollary leaves them exhausted. There is another threatthat the linchpin of the Vienna deal, Russia, now wants an exit. Why? Because oil executives in Russia, that met a month ago, do not like the idea of further extension as this results in a growing US market share. Russia cannot tolerate this and has already some tricks up their sleeves.Their tax structure along with the growing exports of wheat and other commodities makes Russians to better deal with low oil prices than other countries. They reportedly have lower energy extraction costs as well. The OPEC and NOPEC countries that agreed for an extension on 30th November 2017 will meet again in June 2018. According to observers, this 'review meeting' can be an 'exit strategy' especially for the Russians, as they have been looking for a wicket gate. Russian economy has proven to be resilient even in the face of a double-whammy (lower oil prices, Western sanctions).
The case for United States in the equation is evidently. They want higher oil prices. However, not so higher that it becomes feasible for Saudi's or others (Russians) to go on a pumping frenzy in turn glutting the markets and eating up the share of US shale which they have built, with so much effort, in recent years. IEA in their latest World Energy Outlook 2017 claims that U.S. will take over KSA as the swing producer. Their future prospects are rosy. They have to be cautious.
The long term quandaries—If the Saudi's want to realize their dream then this act of passing the buck (of oil and swing producer) is significant, necessary even. But if the plan fails they can be left in lurch. Everything depends on the IPO and then the execution of the plan. Observers are concerned with the IPO and its effect on the region and Kingdom itself.
The concern for exposure to legal risks is relevant. It can also affect the sovereignty of the state by wresting the power from the state to adjust taxes.  The ownership of the reserves is another question. According to experts, the type of agreement between KSA and the operator will be a concession agreement. This means that the holder of the concession will have the full right to exploit and monetize the underground reserves "in return for payment of taxes and royalties to the government". In simple words, through the IPO, Aramco will offer investors an ownership in the concession.
The valuation of the company is itself not confirmed. Estimates about $2 trillion might be exaggerated. According to one calculation, if the old system of a royalty (20%) and taxes (85%),is maintained the total valuation will be far less than the touted $2trillion.Even if the oil price is kept at $70 and production at 10mbpd, with above taxes and royalty, the total valuation will still make only $251 billion. Recent measures which had cut the tax rate to 50% will only stretch it to $419 billion. According to Wood Mackenzie, Aramco's valuation is about $400 billion.
How can one forget social discontent? As the government tries to wend towards a more diversified and modernize economy the masses, which were in wont of benevolent government largesse, might have to face hardships. The long holidays, low taxes, and generous government programs have to be curtailed. Will the society accept the economic overhauling?
It is instructive to note here that financial diversification and economic diversification are two different things. Economic diversification relates to changes in the economic base e.g., creation of jobs, whereas financial diversification caters to diversifying the sources of income that doesn't necessarily translate into job creation.Most of the investment is expected to be in the foreign market as the current economic depth of the Kingdom is not enough to absorb the investment. The recent deal between Softbank and PIF is indicative that most of the investments will be towards the tech sector outside the kingdom having a limited impact on the economic infrastructure at home.
As the Kingdom welcomes 2018 this will be the most pressing issue. The above mentioned problems are not the only ones. One thing should be vivid by now. The path is riddled with problems. The IPO is directly linked with the future of Saudi economy. The ante is high. MbS' ambition confronts the conventional mindset and the reality of international political economy. This is an ambitious plan but worth taking risk for.
Better information needed to improve gender diversity in the clean-energy sector
Recognizing that the energy sector lags when it comes to gender diversity, the Italian Agency for New Technologies, Energy and Sustainable Economic Development (ENEA) and the International Energy Agency (IEA) brought together over 80 experts from governments, industry, academia and other organisations for a day-long workshop last week to discuss ways to improve data on women's participation in the clean-energy sector.
Only limited data on the participation of women in the energy sector is currently available – data that will be critical to building a better understanding of how to make the sector more gender balanced. Without better information, reaching the goal of gender equality by 2030, set under the United Nations Sustainable Development Goal (SDG 5), will be impossible to reach.
Participants shared experiences on data collection and methods of assessment to analyse gender diversity as well as employment opportunities offered to women by the clean energy transition. The workshop was held under the Clean Energy Education and Empowerment Technology Collaboration Programme (also known as the C3E TCP), which seeks to promote higher participation of women in the clean-energy sector.
"The extraordinary and recognised capacity of women to handle complex and multivariable contexts, their openness to innovation and their responsiveness to environmental issues constitute an important asset for the energy transition" said Massimo Gaiani, Director General for Global Affairs of the Italian Ministry of Foreign Affairs and International Cooperation.
Four key messages emerged from the discussions:
1)    Participants recognised the importance of collecting more detailed gender disaggregated data, but stressed the need to clearly define what information was needed and why;
2)    Quantitative data should be supplemented with qualitative information to identify key barriers for women pursuing careers in the energy sector and to develop more targeted solutions to overcoming these challenges;
3)    While comprehensive data is limited, a significant number of national and international efforts to collect information and promote gender already exist and there is opportunity for the Clean Energy Education and Empowerment Technology Collaboration Programme (C3E TCP) to collaborate with other leading institutions working on gender diversity to help build and disseminate knowledge;
4)    Finally, the increased engagement of men to promote and support women's advancement into leadership roles is critical in meeting gender equity and should be fostered.
The meeting also included a dialogue with leading Italian energy companies on a proposal to adopt a common pledge to take action and commitments to achieve gender equality by 2030 (SDG 5). Led by Sweden and Canada with support from the IEA, this new campaign will be launched at a side event to take place at the next Clean Energy Ministerial meeting in Copenhagen on 24 May.
Companies recognised the valuable role that women play in driving innovation and sustainability. Francesca Magliulo, Head of Sustainability and Corporate Social Responsibility of EDISON S.p.A Italy said, "Edison supports this initiative, our experience shows that inclusion and gender diversity creates new capacity to offer innovative solutions to new markets and new customer communities."
Participants also confirmed that the current momentum to advance and accelerate progress on gender equality represents a tremendous opportunity. While the workshop focused on building knowledge and improving data, Elisabeth Marawba of the Department of Energy of South Africa stressed that "we also need to pay attention to the empowerment of women as business-owners and investors and not just focus on the employment aspects of women in clean energy."
The C3E TCP and IEA will work together to expand data and indicators as well as undertake analysis to help fill the knowledge gap on gender diversity and women's empowerment in the energy sector.
Find out more about the C3E TCP programme 
Access to Energy is at the Heart of Development
One billion people – mostly concentrated in Sub-Saharan Africa and South Asia – live their daily lives without electricity. This represents a fundamental barrier to progress for a sizeable proportion of the world's population, and has impacts on a wide range of development indicators, including health, education, food security, gender equality, livelihoods, and poverty reduction.
The number of people gaining access to electricity has been accelerating since 2010 to around 118 million each year, but these efforts will need to accelerate if the world is going to meet Sustainable Development Goal 7 – ensuring access to affordable, reliable, sustainable and modern energy for all by 2030.
Why is reaching universal access still a challenge? Those remaining without service are either remote, or poor, or both. In urban areas it is poor communities that remain unserved. These should be easy to reach, although the informal settlements where many of these poor reside can be difficult to serve with permanent infrastructure. For remote households, extending the main grid can be prohibitively expensive. Even using off-grid systems to serve these disbursed populations can be financially challenging.
Lack of sufficient power generation capacity, poor transmission and distribution infrastructure, high costs of supply to remote areas, or simply a lack of affordability for electricity, are among the biggest hurdles for extending grid-based electricity.
For off-grid electrification, including mini grids, the biggest challenges are poor policies, inadequate regulations, lack of planning and institutional support, lack of financing for off-grid entrepreneurs, and affordability for poorer households.
Positive stories
A number of countries have made clear progress on expanding electricity access in recent years – and there are common factors among this group. These include sustained political commitment and financing, enabling policies and incentives, strong institutions, and the right balance of grid and off-grid.
Successful countries have also balanced the objective of the financial viability of electricity suppliers with the need to keep consumer prices affordable, for example through strategic and targeted use of public funding. Applying these fundamentals can take different forms, depending on the local conditions.
Bangladesh, for example, has used both privately-delivered off-grid solar home systems and publicly supported extension of the main grid through its rural cooperative program to increase the proportion of the population with electricity from 32% to 62% between 2000 and 2014
Vietnam and Ghana, among other countries, have focused much more heavily on grid extension. China and India have also made excellent progress using a mix of technologies and business models, both on and off-grid.
In Kenya, for example, 700,000 home solar systems were installed on the pay-as-you go purchase model, which is a flexible payment plan that makes electricity accessible to more people. Pay-as-you-go models have become increasingly attractive in many markets, expanding rapidly across Africa. One of the biggest advantages of this system is that people can pay in installments.
The World Bank has a long track record of helping developing countries expand access to affordable, reliable, sustainable and modern energy. It is doing so through supporting grid investments and helping to develop off-grid markets, for example, through programs such as Lighting Global. Since 2010, the Bank has provided more than $5 billion for energy access in over 35 countries through some 70 projects.
Last-mile connections
Last-mile access – getting electricity to people's homes, local businesses and public facilities – is an important focus for the Bank, especially in Africa and South Asia. Over the last six years the World Bank's portfolio has included 28 last-mile access projects, 25 of which have included off-grid support.
The Ethiopia Electrification Program – a $375 million IDA credit – will support the Ethiopia's National Electrification Plan launched in 2017. The Plan will dramatically shift efforts towards last-mile service delivery. It will provide one million last-mile household connections and the initial priority will be access to reliable electricity services for education and health facilities. Only 24% of primary schools and 30% of health centers currently have access to electricity services.
In Bangladesh, the World Bank helped deploy 1.4 million solar home systems. More than 18.5 million people in rural areas now have reliable access to solar-powered electricity.
An important element of the Bank's strategy is to leverage its efforts with development partners and the private sector by means of financial instruments along with sector and institutional reforms that promote commercial grid and off-grid operations and attract private investment.
In Tanzania, for example, Bank-supported projects have helped create the Rural Electrification Agency and associated Rural Electrification Fund, which are promoting this agenda throughout the country.
Lower costs, increased efficiency
The World Bank also continues to produce ground-breaking research to address energy challenges. For example, a series of Multi-Tier Framework (MTF) surveys is providing new and deeper insights into the level and quality of access through both grid and off-grid systems, as well as in unserved areas.
With innovative solutions and modern technologies available, now is the time to be hopeful about achieving universal access. Plummeting costs for renewable energy and storage technologies, along with increasing efficiency of end use equipment and appliances, offer tremendous opportunity to deliver more service with a lower energy investment.
Additionally, new technology-enabled business models, such as pay-as-you-go solar, offer great opportunities for private sector-driven off-grid electrification, as long as countries can create the right investment environment.
Introduction of Nuclear Power in Bangladesh Underway with IAEA Assistance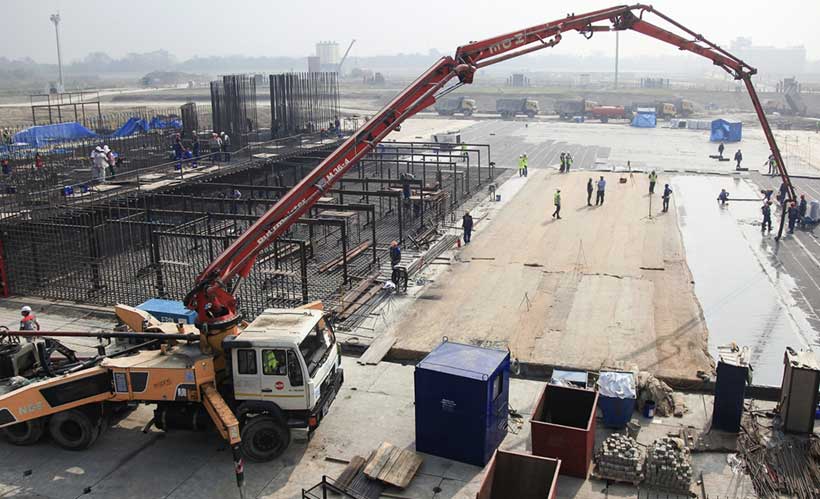 The beginning of construction at Bangladesh's first nuclear power reactor on 30 November 2017 marked a significant milestone in the decade-long process to bring the benefits of nuclear energy to the world's eighth most populous country. The IAEA has been supporting Bangladesh on its way to becoming the third 'newcomer' country to nuclear power in 30 years, following the United Arab Emirates in 2012 and Belarus in 2013.
Bangladesh is in the process of implementing an ambitious, multifaceted development programme to become a middle-income country by 2021 and a developed country by 2041. Vastly increased electricity production, with the goal of connecting 2.7 million more homes to the grid by 2021, is a cornerstone of this push for development, and nuclear energy will play a key role in this area, said Mohammad Shawkat Akbar, Managing Director of Nuclear Power Plant Company Bangladesh Limited. Bangladesh is also working to diversify its energy supply to enhance energy security, reduce its dependence on imports and on its limited domestic resources, he added.
"Bangladesh is introducing nuclear energy as a safe, environmentally friendly and economically viable source of electricity generation," said Akbar.  The plant in Rooppur, 160 kilometres north-west of Dhaka, will consist of two units, with a combined power capacity of 2400 MW(e). It is being built by a subsidiary of Russia's State Atomic Energy Corporation ROSATOM. The first unit is scheduled to come online in 2023 and the second in 2024.  "This project will enhance the development of the social, economic, scientific and technological potential of the country," Akbar said.
The country's goal of increased electricity production via nuclear energy will soon be a reality, Akbar said. "For 60 years, Bangladesh has had a dream of building its own nuclear power plant. The Rooppur Nuclear Power Plant will provide not only a stable baseload of electricity, but it will enhance our knowledge and allow us to increase our economic efficiency."
Milestones for nuclear
Bangladesh is among around 30 countries that are considering, planning or starting the introduction of nuclear power. The IAEA assists them in developing their programmes through the Milestones Approach — a methodology that provides guidance on working towards the establishment of nuclear power in a newcomer country, including the associated infrastructure. It focuses on pointing out gaps, if any, in countries' progress towards the introduction of nuclear power.
The IAEA has been supporting Bangladesh in developing its nuclear power infrastructure, including in establishing a regulatory framework and developing a radioactive waste-management system. This support has been delivered under the IAEA technical cooperation programme and is partially funded through the Peaceful Uses Initiative.
Nuclear infrastructure is multifaceted, containing governmental, legal, regulatory and managerial components, in addition to the physical infrastructure. The Milestones Approach consists of three phases, with a milestone to be reached at the end of each.
The first phase involves considerations before a decision is taken to start a nuclear power programme and concludes with the official commitment to the programme. The second phase entails preparatory work for the contracting and construction of a nuclear power plant, ending with the commencement of bids or contract negotiations for the construction. The final phase includes activities to implement the nuclear power plant, such as the final investment decision, contracting and construction. The duration of these phases varies by country, but they typically take between 10 and 15 years.
"The IAEA Milestones Approach is a guiding document and the Integrated Work Plan (IWP) is the important means of bringing all of the stakeholders in Bangladesh together to ensure the fulfilment of all safety, security, and safeguards requirements of the Rooppur NPP project," said Akbar. "This IWP enabled Bangladesh to develop a holistic approach to implementing IAEA guidance as well as cooperating with national stakeholders and other bilateral partners towards the development of a national nuclear power programme."
INIR Mission
The Integrated Nuclear Infrastructure Review (INIR) is a holistic peer review to assist Member States in assessing the status of their national infrastructure for introducing nuclear power. The IAEA completed its first INIR mission to Bangladesh in November 2011, making recommendations on how to develop a plan to establish the nuclear infrastructure. Nearly five years later, in May 2016, a follow-up mission was conducted, which noted the progress made — Bangladesh had established a nuclear regulatory body, had chosen a site for the power plant and had completed site characterization and environmental impact assessment.
"The IAEA and other bodies, including those from experienced countries, can and do provide support, but the responsibility for safety and security will lie with the Government," said Dohee Hahn, Director of the IAEA's Division of Nuclear Power, at the ceremony for the pouring of the first nuclear safety-related concrete at Rooppur on 30 November 2017. "The IAEA stands ready to continue supporting Bangladesh in developing a safe, secure, peaceful and sustainable nuclear power programme."
This article was featured in the IAEA Bulletin, March 2018.