Faces of change: Fighting for a mercury-free future
Charito Elcano turned 60 this year, a milestone in a life fraught with ups and downs, challenges and opportunities and – in her case – tragedy. A tragedy that took the life of her brother and son and made her a fierce advocate for non-mercury small-scale gold mining.
Charito yearns for the old days when they used a traditional method using local grass to extract gold and is keen to have a mercury-free gold processing facility in or near her community of Luklukan Sur, in the lush seaside province of Camarines Norte in the Philippines. While some miners remain sceptical of the dangers of mercury use, Charito says awareness is building.
"It is changing slowly", she says, "thanks to the work of BAN Toxics in raising awareness among miners here."
BAN Toxics is UN Environment's partner in the Philippines for the Global Environment Facility-backed Global Opportunities for Long-Term Development of the Artisanal and Small-Scale Gold Mining Sector programme – or GEF GOLD. The programme aims to reduce the use of mercury in artisanal gold mining and introduce and facilitate access to mercury-free extraction methods, while also working with governments to formalize the sector, promoting miners rights, safety and their access to markets.
The artisanal and small-scale gold mining sector accounts for 20 per cent of the world's annual gold production – but it is also the single largest source of man-made mercury emissions globally. Around the world, some 12-15 million people work in the sector – including 4.5 million women and over 600,000 children. In the Philippines, artisanal mining takes place in more than half of the country's provinces, supporting more than 2 million people and producing 80 per cent of the nation's gold supply each year.
Mercury is often used in artisanal and small-scale gold mining to separate gold from sediments or ore using rudimentary processing methods. The use of mercury can lead to serious neurological and health issues for miners – especially for pregnant women and children. A 2006 UN study found mercury levels as high as 50 times the World Health Organization level for safe exposure among surveyed gold miners in the Philippines.
A native of Luklukan Sur, where mining has been a mainstay for generations, Charito left her village for a career in the textile industry when she was young. But after years of regularly uprooting her family to follow work, in 1989 she decided it was time to return home. And – as for so many of her neighbours – for Charito and her family, returning home meant mining.
The heavy price of riches
Charito was one of the lucky ones, and after funding a dig on her family's land, in 1990 she struck gold – a full 8 kgs of it [$320,000 at current market rates]. Afraid that word would get out and they would be robbed or extorted out of their find, Charito and her team decided to process the gold at home. Her memory of that evening is vivid.
"The team leader told me to get 10 kilos of mercury and we worked from morning till dawn the next day. Around 5 pm my son started coughing and I told him to take a break while everyone stopped to eat. Later, I went up to the room where my son slept, and on my way up, I noticed that the room was covered with ash."
"I looked down at my foot and saw traces of mercury droplets from my shoes on the stairs," she recounts. "I went to my son who was coughing. On my way, I stepped on my brother's foot, his body was taut and tense. On my way back, I nudged him, and his body was rigid."
Charito rushed her then nine-year-old son and her brother to the hospital, where they were hospitalized for three days. Her brother died on the second day. Her son passed on 15 years later from complications related to his mercury poisoning.
Her family tragedy drove Charito away from mining, but with few other opportunities in the province, within a few years she financed a new dig – although this time, she knew the dangers the lure of quick riches brought with them.
Risks and rights
Today, Charito is a peer educator on mercury risks, as well as the President of the Women Miners Association in Luklukan Sur. With 28 members, the Association was registered in October 2017 and aims to help women and family members of 'players' – parties who have a share in a mine – to understand and manage the risks of their trade.
"Women in mining suffer. They have to budget what their husbands give them and find other sources of income. Our members mostly work as cooks at mine sites. They also gather waste in mining sites and look for gold from among the waste," she says.
With the bulk of mineral exploration rights in Camarines Norte held by just a handful of companies, even miners who own their own land still struggle for the right to exploit the riches that lie underneath it. Without permits, they operate outside the law, risking heavy fines and even jail time as they struggle to feed their families by pursuing the only the business they know. Charito says that when the authorities do crack down on miners, the cost of release is often as high as 25,000 pesos (more than $1,300) per head – a hefty sum for most miners, who often subsist on as little as $3-$7 a day.
While Charito has applied for permits for her mining site, the complicated processes involved and a lack of national-level support for the rights of artisanal miners mean the outcome is far from certain.
"Our mayor is very supportive of small-scale miners like us and also some international agencies," she says. "I had a hard time because there was so much to prepare. I will also have to have meetings with right holders, miners and financers."
Charito says she tries not to use mercury in her operations, but looks forward to mercury-free facilities and alternatives that she and her community can use. She is adamant that while they wait and even if she meets with resistance, she will continue to educate her peers on the dangers of mercury use and champion stopping its use. She knows the harm it can do. She has first hand experience of it.
Tiger Conservation in South and Southeast Asia and The Indian Experience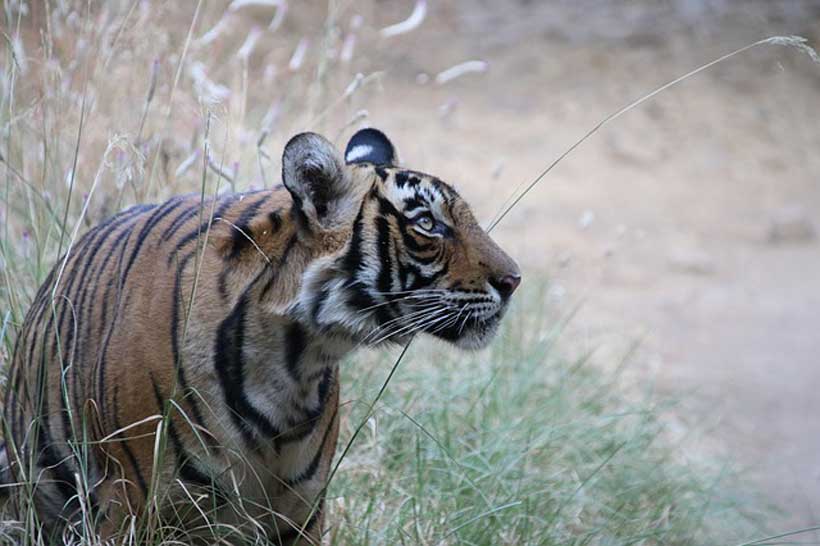 Every year 29th July is being celebrated as Tiger Day since 2010 when thirteen tiger range countries, Bangladesh, Bhutan, Cambodia, China, India, Indonesia, Laos, Malaysia, Myanmar, Nepal, Russia, Thailand and Vietnam adopted the Global Tiger Recovery Program  in St. Petersburg, Russia in November 2010 to double the number of wild tigers from about 3,200 to more than 7,000 by 2022. Earlier in the same year Governments from across Asia's tiger range countries took initiatives to save wild tigers from extinction and total protection of critical tiger habitats on January in 1st Asian Ministerial Conference on Tiger Conservation at Hua Hin, Thailand.
Degradation in Tiger Population in Southeast Asia
Maximum tigers were roaming on those areas of Asia where human beings are now densely populated. Presently over one-third of tiger conservation sites in the world are still under the risk and the majority of those areas are located in Southeast Asia. Bhutan is the home to the highest altitude tigers in the world and Indonesian island of Sumatra is one of the last places on earth where tigers, elephants and orangutans coexist in the wild. Sunderban mangrove area of India and Bangladesh is the habitat of largest number of wild Royal Bengal tigers. One hundred years ago, there were 100,000 wild tigers in the nature but in 2010 as few as only 3,200 wild tigers remained. The sole cause of declination in tiger population is human activity and nearly 97% has been extinct due to rampant poaching and habitat loss. The borders of India-Nepal, Indonesia-China and Russia-China are very well known hot spots for trans-boundary smuggling of tiger body parts.
Indian Tiger Protection Laws and National Tiger Conservation Authority
The main legislative action was undertaken by then Indian government through the insertion of the Wildlife (Protection) Amendment Act, 2006 which was also known as 'Tiger Amendment'. This Amendment of 2006 introduced some important statutory and administrative steps including National Tiger Conservation Authority (Section 38L), Tiger and Other Endangered Species Crime Control Bureau (Section 38Y), Tiger Conservation Plan (Section 38V) and Tiger Conservation Foundation (Section 38 X). This Amendment was made on the recommendation of Tiger Task Force (TTF) consisting of biologists, social scientists, activists and forest officers across the country constituted by then Prime Minister in July 2005 on the backdrop of vanishing of tigers by rampant killing and poaching. Since its inception in 2006, National Tiger Conservation Authority has worked tremendously and till now declared nearly 50 protected areas as Tiger Reserves having critical tiger habitats with the consultation of State Governments. Though few Tiger Reserves were established earlier after launching of Project Tiger during 1973 but those reserves have got the statutory status (Section 38V) after this Amendment. Central Government notified many bye laws for better functioning of National Tiger Conservation Authority and those are The National Tiger Conservation Authority (Qualifications and Experience of Experts or Professional Members) Rules, 2006; The National Tiger Conservation Authority (Salaries, Allowances and other Conditions of Appointment) Rules, 2006; The Tiger Conservation Authority Fund (Regulation) Guidelines, 2007; The National Tiger Conservation Authority (Tiger Conservation Foundation) Guidelines, 2007; The National Tiger Conservation Authority (Annual Reports and Annual Statement of Accounts) Rules, 2007; The National Tiger Conservation Authority (Recruitment and Conditions of Service of Officers and Other Employees) Rules, 2007 and The National Tiger Conservation Authority (Normative Standard for Tourism activities and Project Tiger) Guidelines, 2012. The Act has played nicely the federal features of Indian government as 'wild animals' are subject of State as well as Union.
Indian legal framework for wild animal protection
There is an elaborated interpretation of Indian Constitution after 42nd Amendment in 1976 through which protection of wild animals came under the Directive Principles of State Policies (Article 48A) and Fundamental Duties (Article 51A(g)) of citizen. This Amendment also brought the subject protection of wild animals within the legislative approach of States as well as Centre. In 1992, the 73rd and 74th Constitutional Amendments widened the legislative power on forestry and ecological aspects to local governments of panchayats and municipalities. The Wildlife (Protection) Act, 1972 instituted office of Director of Wildlife Preservation [Section 3(a)], Asst. Director of wildlife preservation [Section 3(b)] and Wildlife Advisory Board [Section 6] at central level and Chief Wildlife Wardens [Section 4 (a)] and Wildlife Wardens [Section 4 (b)] at State level. After the Amendment of 1991, Central Zoo Authority [Section 38A] came into force to regulate all zoos in the country and National Board for Wildlife [Section 5A] at State level. The Amendment of 2003 introduced National Board for Wildlife [Section 5A] and a Standing Committee of the National Board [Section 5B] and for state level Honorary Wildlife Wardens [Section 4 (bb)], State Board Wildlife [Section 6], Advisory Committee [Section 33 B], Conservation Reserve Management Committee [Section 36 B] and Community Reserve Management Committee [Section 36 D]. There are several other administrative authorities constituted for protection of tigers and wild animals directly or indirectly. In 1962 the Animal Welfare Board of India was established under Ministry of Environment and Forests as per provisions of the Prevention of Cruelty to Animals Act, 1960 and National Biodiversity Authority was established through the provision of the Biological Diversity Act, 2002 to regulate, transfer and use of diversified biological resources at the national level. The National Afforestation and Eco-Development Board, was set up in 1992 for promoting afforestation, tree plantation, ecological restoration and eco-development activities.
Collective Initiatives by Member Countries
Countries like India, Nepal and Russia have shown that tiger recovery is possible but other governments in Southeast Asia are facing the challenges in poaching and man-tiger conflicts. In November 2009, representatives from the Convention on International Trade in Endangered Species of Wild Fauna and Flora (CITES) Secretariat, the International Criminal Police Organization (INTERPOL), the United Nations Office on Drugs and Crime (UNODC), the World Customs Organization (WCO) and the World Bank (IBRD) decided in Vienna to form the International Consortium on Combating Wildlife Crime (ICCWC) to jointly move forward in a coordinated manner with mandates in law enforcement and criminal justice to prevent and combat illegal trade in wild animals and plants. Finally the Consortium was launched by Prime Minister Vladimir Putin in November 2010 during the International Tiger Forum held in St. Petersburg, Russian Federation. ICCWC is the first initiative where these five international agencies cooperate together towards crimes against animals, birds and fish, as well as timber and non-timber forest products to achieve a common goal of delivering multi-agency support to affected countries. In 2014, Nepal became the first country to achieve a full year of zero poaching for three of the world's most iconic species –tiger, rhino and elephant. Last year Indian Prime Minister on the event of global tiger day declared that India is the safest habitat for tigers in the world and having largest numbers of wild tigers in the nature. India along with other participant countries decided to double their tiger population within 2020 at the St. Petersburg Tiger Summit, Russia in 2010 and as per recent press release of National Tiger Conservation Authority, since 2006, the 33% rise in tiger numbers is the highest ever recorded between cycles which stood at 21% between 2006 to 2010 and 30% between 2010 and 2014.
Has CCS Really Got Us Covered?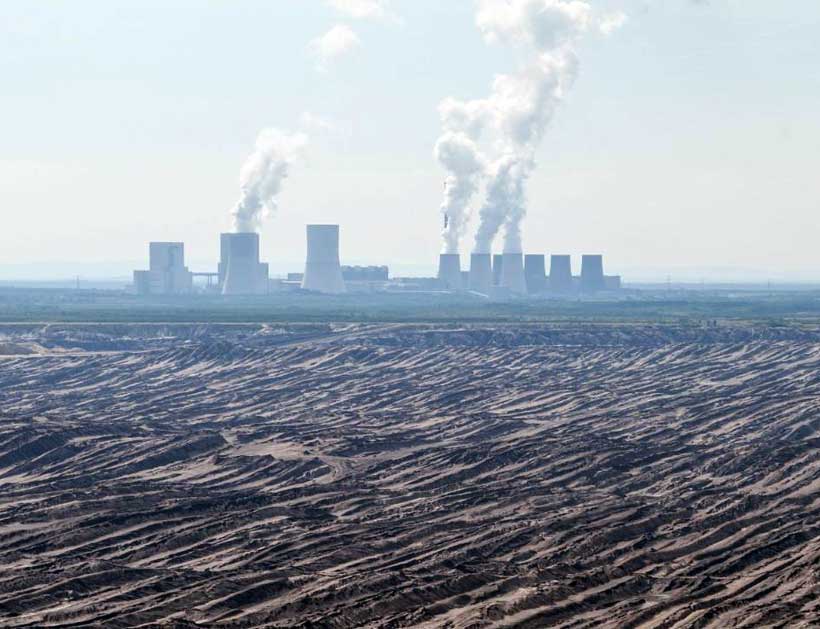 It is widely said and preached that one is responsible for one's actions, but little do we pay attention to our actions towards our atmosphere. To cut it short, the ever-increasing temperature, scorching heat from the Sun and unbearable summers are all due to us-the humans. It may come to us as a shock, but it is the truth. Hotter days are the consequence of global warming. Global warming is the unusual rapid increase in the average temperature of earth. The Earth is getting hotter and hotter day by day due to human activities. Human inventions which involve burning fossil fuels(coal, oil, and natural gas) for industrial and domestic purposes is one of the major causes of global warming as combustion of these release methane, nitrogen oxides, hydrofluorocarbons, perfluorocarbons, etc. but most importantly carbon dioxide (CO2).
Even though carbon dioxide is a natural greenhouse gas which helps sunlight reach the Earth but it also prevents some of the heat from radiating back into space but this is a natural process to keep the Earth's temperature within limit otherwise we would have frozen to death. But the main concern here is that we are adding extra carbon dioxide in the atmosphere by combustion of fossil fuels which is causing great problems to deal with. Scientists are burning the midnight oil to address this pressing issue and save our planet. They have come up with ways to prevent carbon emissions by using carbon-free devices and if not prevent then at least with ways to get rid of this extra carbon dioxide that we have added and continue to add in the environment.
One of the ways that lets 90% of the carbon dioxide to get rid of is Carbon Capture and Storage (CCS). This technique collects the carbon dioxide from the emission sources, transports it to a storage location -underground and/or underwater and "dumps" it there. The method of Carbon Capturing has been in use for many years or to be precise for decades to get speedy recovery of oil and gas in industries, but it is only now that scientists have thought it to use for environmental reasons.
Carbon Capturing is done using three ways. All of them prevent up to 90% of the carbon dioxide from making the atmosphere toxic. One of the ways is 'post-combustion capturing' which lets us capture carbon dioxide after the fossil fuels are burnt. In the technique, a 'filter' can be added to the power-plant and the job is done. It allows us to modify the old plants with low expense. The second method is 'pre-combustion capturing' in which the carbon is collected before the fuel is burned. Unfortunately, this method is costly because new plants must be employed. The last and third method is 'oxy-combustion capturing' which separates carbon dioxide form steam after the fuel has been burnt in oxygen.
After the carbon capturing process comes the transportation step. Carbon dioxide can be transported in three states-solid, liquid, and gaseous. Solid CO2also known as dry ice, is very hazardous and sometimes fatal so it is very dangerous to transport, it would require huge manpower and it is also not very much friendly monetarily. So, transporting carbon dioxide in solid state is not feasible. It is also possible to transport carbon dioxide in liquid state through ships and tankers butliquid carbon dioxideneeds low pressure and a constant low temperature, so cargo tankers or ships must be both pressurized and refrigerated. For that special mechanisms ought to be installed which is again not very pocket friendly but still in use as it does not go very hard on budget. The last option is to transport it in gaseous form. This is the best possible option and widely in use because in gaseous form, carbon dioxide is transported through pipelines which can be installed anywhere- underground or underwater (on sea-beds). A compressor compresses the gas all the way through the pipeline and moves it forward. Occasionally, a pipeline will have compressors after a measured distance to keep the gas moving and avoid any interruption. The CO2 must be free of any impurities and moisture or else, it can corrode the pipes. But pipelines built from stainless steel are said to have a low risk of corrosion.
As much as this method of transportation sounds easy and feasible, it is not. The reason being that this is a new method and there is not much data regarding this. There have not yet been many accidents due to mishandling or pipe leakage but the ones that occurred have gone without much harm. If there is leakage of carbon dioxide at a place, a condition called asphyxiation is common. It is shortness of breath due to lack of oxygen and excess of carbon dioxide. Carbon dioxide is a colorless and odorless gas. To avoid accidents due to leakage one thing that can be done is to add color and odor to the gas before transporting.
The last step in this method is storing the carbon dioxide. There are three possibilities to store carbon dioxide- in deep geological formations, underwater and in the form of mineral carbonates.
Considering storing carbon dioxide as mineral carbonates which is done by reacting CO2 with naturally occurring magnesium and calcium to form their respective carbonates which are very stable so there is no possibility of re-formation of carbon dioxide but this is a very slow process under normal conditions. It requires high temperature and pressure along with some catalyst. Once it is done then we are good to go.
The second option of storing it under water also seems quite promising but the environmental effects are believed to be very terrible. The excess carbon dioxide in the water reacts with water to form carbonic acid which leads to acidification of oceans. Also, the extra carbon dioxide in the water acts as asphyxiant and breathing becomes difficult for marine organisms. The last option is to store it underground. Carbon dioxide is stored in deep geological formations known as geological sequestration. In this technique, carbon dioxide is converted to 'supercritical carbon dioxide' which is a runny liquid. It is then injected into sedimentary rocks and the runny liquid then seeps into them underground. Various physical and geochemical mechanisms prevent carbon dioxide from escaping.
Although 'Carbon Capture and Storage' technique seems like a miracle solution, but it is important to keep in mind that it is not a permanent solution. It is just a way to get rid off already present carbon dioxide and we surely should not emit more and more carbon dioxide in the atmosphere thinking that CCS has got it all covered. It should be given keen intention that we should still come up with ways and devices with little or no carbon emission. Fossil fuels should not be used anymore. Rather than wasting time and money on coming up with ways to get rid of carbon dioxide being emitted, our goal should be to get invested in replacing fossil fuels with alternatives which has less adverse effects to the environment.
Organic Farming and Climate Change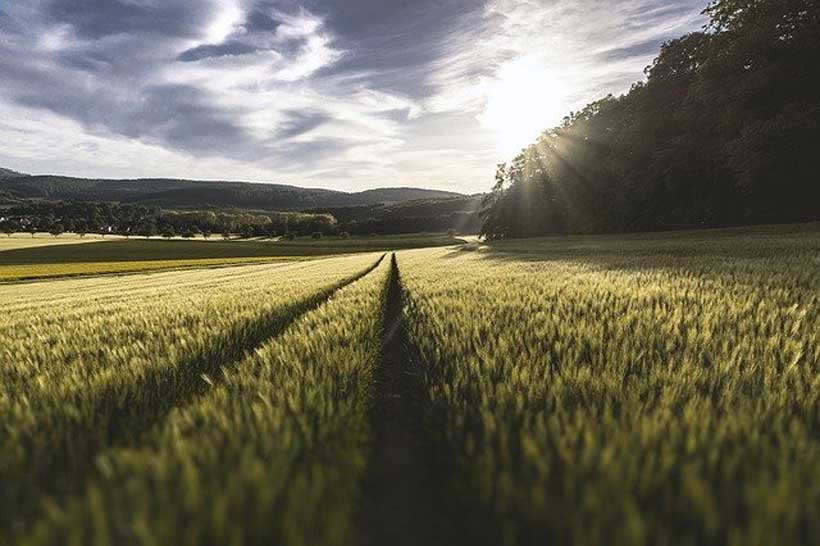 In early 2019, Chalmers University of Technology, Sweden, published an interesting study related to the effects of organic agriculture on the Earth's climate. Stefan Wirsenius, Professor of environmental sciences who wrote the study concluded that organic food production has a worse impact on the climate as compared to conventional farming methods. Summary of the thesis published in Ekologisk news mat ärsämreförklimatet by chalmers. seon 8th January, 2019.
The approach is based on the argument that organic food requires a larger area of ​​land, so it contributes more to deforestation. The data source was statistics on total production in Sweden — yields per hectare for organic versus conventional agriculture for 2013-2015.
Findings in Sweden showed that yields from organic foodper hectare were much lower – mainly because there was no fertilizer used. Thus, a much larger area of ​​land was needed to produce organic food with the same amount of that produced by conventional method.
Until now, it is still a problem formulation for environmental experts and observers regarding what systems are suitable for developing sustainable global agriculture. It is due to the number of human populations continues to grow as a geometric progression, while the growth of food resources for consumption moves slowly following the arithmetical count.
Is it true that the organic farming system is no more sustainable than conventional farming system? Certainly it is not enough to conclude from one sample in an area. Even the different methods used in a system that want to be applied in the same area can show different results.
Simply put, the essence of organic farming emphasizes locality or the use of surrounding resources to grow plants – not dependent on industrial chemicals that help agricultural production. Then the problem is that there are certainly different and highly diverse local resources in each region.
There are areas with local resources that are sufficient to replace chemical fertilizers and pesticides. However, there are also areas with very little local resources. It is not that simple, every local resource available must further be tested for its compatibility with local land. Whether or not organic farming is successful depends on it.
Several things needed are water resistance testing, comparison of soil texture, observation of the development of land ecosystems, and how toself-produce vegetable extracts from local resources for pest repellant.
December 2018 ago, in an activity covering the organic rice harvest in Sumpur Kudus Sub-District, Sijunjung Regency, West Sumatra, Indonesia, I found facts that were contrary to the Wirsenius Thesis that we discussed earlier. Through organic farming system, farmers in Sumpur Kudus could produce 7.7 tons of rice per hectare. Previously, through fertilization and spraying methods, farmers in Sumpur Kudus produced 4 tons of rice per hectare. Their production costs were reduced and organic rice could be sold at a higher value than the price of common rice.
These results were obtained after conducting a compatibility test between the local resources and local land. A group of organic rice farmers in Sumpur Kudus found that unburnt straw was the most powerful material in maintaining water sustainability for their rice fields. Meanwhile, the highest nutrient content was found in a mixture of rice mud with cow dung. To repel pests, they replaced pesticides with papaya leaf extract.
Rice is only one example of various types of plants that can be applied to organic farming system. But the point is whether local resources are sufficient and suitable to support the agriculture. We can get different yields in one hectare of land if we use different local materials to support agriculture.
Another experience was found by Verena Seufert and Navin Ramankutty, both of whom are geography professors from the University of British Columbia. They conducted a study on the application of organic agriculture in North America, Europe and India. In an article entitled "Organic Farming Matters, Just Not In The Way You Think", the researchers found that organic farming was up to 35% more profitable than conventional farming. In a number of regions, organic agriculture provides more rural employment opportunities because organic management is more labor intensive than conventional practice. In terms of health, the biggest advantage is that organic system can reduce exposure to toxic agrochemicals.