Faces of change: Fighting for a mercury-free future
Charito Elcano turned 60 this year, a milestone in a life fraught with ups and downs, challenges and opportunities and – in her case – tragedy. A tragedy that took the life of her brother and son and made her a fierce advocate for non-mercury small-scale gold mining.
Charito yearns for the old days when they used a traditional method using local grass to extract gold and is keen to have a mercury-free gold processing facility in or near her community of Luklukan Sur, in the lush seaside province of Camarines Norte in the Philippines. While some miners remain sceptical of the dangers of mercury use, Charito says awareness is building.
"It is changing slowly", she says, "thanks to the work of BAN Toxics in raising awareness among miners here."
BAN Toxics is UN Environment's partner in the Philippines for the Global Environment Facility-backed Global Opportunities for Long-Term Development of the Artisanal and Small-Scale Gold Mining Sector programme – or GEF GOLD. The programme aims to reduce the use of mercury in artisanal gold mining and introduce and facilitate access to mercury-free extraction methods, while also working with governments to formalize the sector, promoting miners rights, safety and their access to markets.
The artisanal and small-scale gold mining sector accounts for 20 per cent of the world's annual gold production – but it is also the single largest source of man-made mercury emissions globally. Around the world, some 12-15 million people work in the sector – including 4.5 million women and over 600,000 children. In the Philippines, artisanal mining takes place in more than half of the country's provinces, supporting more than 2 million people and producing 80 per cent of the nation's gold supply each year.
Mercury is often used in artisanal and small-scale gold mining to separate gold from sediments or ore using rudimentary processing methods. The use of mercury can lead to serious neurological and health issues for miners – especially for pregnant women and children. A 2006 UN study found mercury levels as high as 50 times the World Health Organization level for safe exposure among surveyed gold miners in the Philippines.
A native of Luklukan Sur, where mining has been a mainstay for generations, Charito left her village for a career in the textile industry when she was young. But after years of regularly uprooting her family to follow work, in 1989 she decided it was time to return home. And – as for so many of her neighbours – for Charito and her family, returning home meant mining.
The heavy price of riches
Charito was one of the lucky ones, and after funding a dig on her family's land, in 1990 she struck gold – a full 8 kgs of it [$320,000 at current market rates]. Afraid that word would get out and they would be robbed or extorted out of their find, Charito and her team decided to process the gold at home. Her memory of that evening is vivid.
"The team leader told me to get 10 kilos of mercury and we worked from morning till dawn the next day. Around 5 pm my son started coughing and I told him to take a break while everyone stopped to eat. Later, I went up to the room where my son slept, and on my way up, I noticed that the room was covered with ash."
"I looked down at my foot and saw traces of mercury droplets from my shoes on the stairs," she recounts. "I went to my son who was coughing. On my way, I stepped on my brother's foot, his body was taut and tense. On my way back, I nudged him, and his body was rigid."
Charito rushed her then nine-year-old son and her brother to the hospital, where they were hospitalized for three days. Her brother died on the second day. Her son passed on 15 years later from complications related to his mercury poisoning.
Her family tragedy drove Charito away from mining, but with few other opportunities in the province, within a few years she financed a new dig – although this time, she knew the dangers the lure of quick riches brought with them.
Risks and rights
Today, Charito is a peer educator on mercury risks, as well as the President of the Women Miners Association in Luklukan Sur. With 28 members, the Association was registered in October 2017 and aims to help women and family members of 'players' – parties who have a share in a mine – to understand and manage the risks of their trade.
"Women in mining suffer. They have to budget what their husbands give them and find other sources of income. Our members mostly work as cooks at mine sites. They also gather waste in mining sites and look for gold from among the waste," she says.
With the bulk of mineral exploration rights in Camarines Norte held by just a handful of companies, even miners who own their own land still struggle for the right to exploit the riches that lie underneath it. Without permits, they operate outside the law, risking heavy fines and even jail time as they struggle to feed their families by pursuing the only the business they know. Charito says that when the authorities do crack down on miners, the cost of release is often as high as 25,000 pesos (more than $1,300) per head – a hefty sum for most miners, who often subsist on as little as $3-$7 a day.
While Charito has applied for permits for her mining site, the complicated processes involved and a lack of national-level support for the rights of artisanal miners mean the outcome is far from certain.
"Our mayor is very supportive of small-scale miners like us and also some international agencies," she says. "I had a hard time because there was so much to prepare. I will also have to have meetings with right holders, miners and financers."
Charito says she tries not to use mercury in her operations, but looks forward to mercury-free facilities and alternatives that she and her community can use. She is adamant that while they wait and even if she meets with resistance, she will continue to educate her peers on the dangers of mercury use and champion stopping its use. She knows the harm it can do. She has first hand experience of it.
Thwarting Trump on Climate Change Denial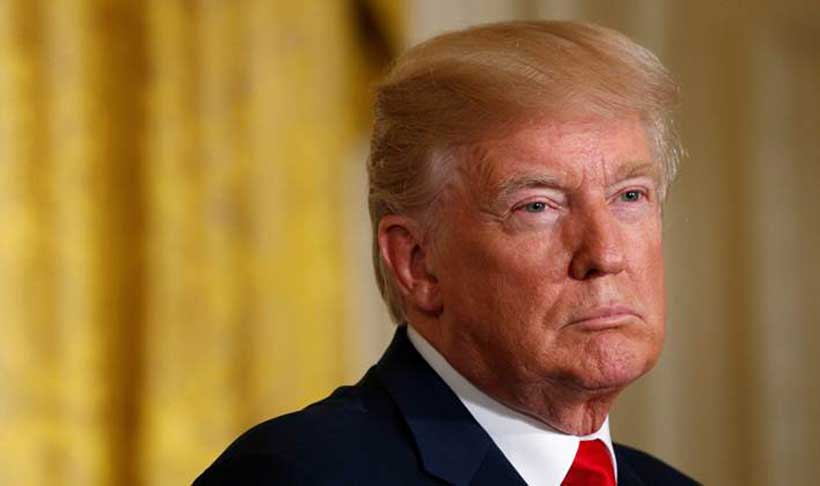 We now have the remarkable convenience of the internal combustion engine, and also its noise and chaos and emissions to energize climate change.  Burning fossil fuels has put us on planet Titanic …
The doomsday clock remains at a critical two minutes to midnight, the 'new abnormal,' spelling future disaster, and we will continue to be like the "Titanic, ignoring the iceberg ahead, enjoying the fine food and music," to quote former California governor Jerry Brown.  He is now the executive chairman of the Bulletin of Atomic Scientists, the organization behind the clock.  This year climate change is cited as a major cause; it was the principal reason in 2012 and 2014.
The U.S. 'National Climate Assessment' last November did not mince words when it noted, "The evidence of human-caused climate change is overwhelming … the impacts of climate change are intensifying across the country."  The report mandated by Congress and affirmed by science agencies of the government was repudiated by President Trump:  "I do not believe it," was his blunt response.  Mr. Trump religiously opposes climate change, believing it to be a natural phenomenon that will reverse itself also naturally.  About the current administration, one prominent scientist, the president of the Woods Hole Research Center, was quoted in Science as saying, "They're in la-la-land." Science has labeled the inaction, the policy breakdown of the year.
Sadly this la-la-land is not harmless as tell-tale signs of the exacerbation of weather events are already here:  Hurricanes intensify quickly, then move slowly shedding unprecedented amounts of rain.  It happened with Harvey over Houston in 2017, and with Florence over North Carolina in 2018.  That overall temperature in the oceans is breaking new records is one good reason.
The 1.5C report from the Intergovernmental Panel on Climate Change has given us, on the safe side, a 12-year window in which to start reducing emissions, to try to achieve neutral balance by mid-century, or eventually a self-reinforcing feedback loop will lead to uncontrollable warming and a "Hothouse Earth."  If   we cannot expect any policy initiatives from this administration, can changes in individual behaviors help?  Apparently yes, and it is within our power to address two major CO2 sources:
Carbon capture from the atmosphere is difficult and expensive.  A better alternative might be to remove it at the source.  That means at power stations and factories, and there are new processes offering hope.  However, most carbon emission comes from transportation, and it points to a future of electric cars using electricity from CO2 scrubbed power stations.  The choice of car is clearly up to us.
Another avenue of individual involvement is dietary change for a sustainable future — in itself clearly at odds with the zealous consumption of meat in rich countries.  Ruminants release methane through belching as food passes through their several stomachs.  Over their agricultural cycle, cattle alone emit 270,000 tonnes of greenhouse gas per tonne of protein, many times more than poultry.  As Bill Gates has observed if cows were a country, they would rank third in greenhouse gas emissions.
There is another way to look at it.  One can translate a kilo of different food sources into the number of car miles driven.  Lamb is definitely the worst at 91 miles followed by beef at 63.  Bad news for vegetarians, cheese comes in at 31 miles.  It is followed by pork (28), turkey (25), chicken (16), nuts (5) and lentils (2).  Imagine if dietary habits changed from beef to lentils, even once a week would make an enormous difference.  Also chicken, turkey and pork are reasonable substitutes as cutting out beef and lamb is clearly critical.  By the way, Indian food has delicious lentil recipes.
Scientists may soon have other intriguing possibilities, including lab-grown meat, that is if the current Beyond Burger type bean substitutes do not quite make the taste test.  Then there are crickets!  They happen to be an excellent source of protein offering more per pound than beef, and their production leaves a tiny ecological footprint in comparison.  Ground up into powder, this protein can be added to flour or other foods, and it is available.  Kernza is a perennial grain and a substitute for wheat and corn but without their annual tilling which robs the soil of nutrients and also causes erosion.  There is also a new oil made from algae.  Sourced originally from the sap of a German chestnut tree, it has been developed further to yield more oil, and is being sold under the name Thrive.  With a neutral taste and high smoke point, it makes an excellent substitute for the environmentally destructive palm oil, where plantations have ravaged forests in Indonesia and imperiled orangutans.
Personal choices can make a huge difference, including walking whenever possible for short distances instead of driving — mostly it's just habit.  Bicycles, tricycles and push scooters are all out there, including some with electrical power assist.
Yes, there are options available to cut back our contributions to climate change; they require changes in habits and tastes, perhaps difficult, but we will have to eventually if we are not to leave behind a raging planet for future generations.  Meanwhile, the young in Europe have been marching in their tens of thousands to draw attention to the issue, and it cannot hurt to do likewise.
Eye in the sky: Using satellites to better manage natural resources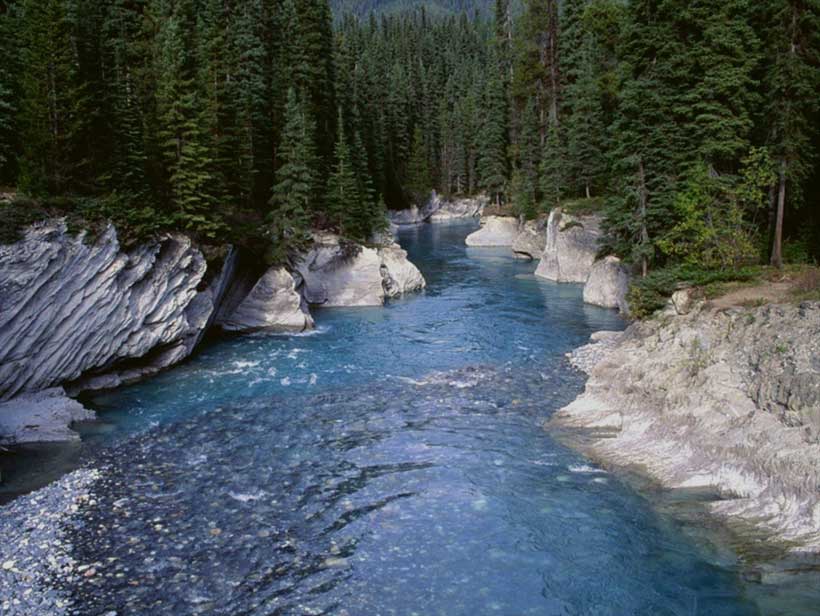 Looking up towards the stars at night, the sky can give the impression of being empty and infinite. In reality, space is getting more and more crowded every day.
According to the United Nations Office for Outer Space Affairs, there are currently 4,857 satellites orbiting the planet. Among them are two Sentinel-2 satellites, part of a space-borne mission provided by the Copernicus European Earth Observation programme. The two satellites visit the same spot on Earth every two to five days, depending on the location.
Their sensors acquire multispectral images with spatial resolution varying between 10, 20, or 60 metres, depending on the spectral band. The data produced by Sentinel satellites is freely available to the public and the volumes of data are staggering. Between Sentinel 1, 2 and 3, over 10 petabyte of new data are made available for download every year. With a single petabyte equalling 500 billion pages of standard typed text, this is Big Data worthy of its name.
The satellites are providing ever more detailed information about the state of our planet, and businesses have long ago figured out how to use this data. The European Commission estimates that the cumulative benefits of the Copernicus programme by 2020 range between US$11.4 to US$15 billion (10 to 13 billion euros). So how can we translate this wealth of information into tangible benefits for the environment at the local level?
"In Colombia, small-scale, mechanized illegal gold mining is creating environmental challenges on an unprecedented scale," says Inga Petersen, Senior Extractives Adviser within UN Environment's Crisis Management Branch. "Excavators and dredgers used to dig up river beds for alluvial gold mining are contributing to wide-ranging deforestation and the loss of natural wetlands. Highly toxic mercury used in processing contaminates air and water and has accumulated in the food chain, posing significant threats to human health and ecosystems," she adds.
However, mining areas are often hard to reach and keeping track of new or abandoned operations can be a challenge to local government agencies.
To support the mapping of new and abandoned sites and identify opportunities for restoration, UN Environment is collaborating with the University of Liège, in Belgium, to leverage Sentinel-2 data for local-level decision-making and early warning.
Funded by the European Commission (DG Grow) and EIT RawMaterials, the RawMatCop CopX project (Geospatial mining transparency through Copernicus and MapX) is analysing changes on land and water bodies, focusing specifically on mining ponds created on riverbeds. These ponds offer clues regarding the status of the mining activities.
Detecting and analysing these clues with the use of Earth Observation requires machine learning and image processing techniques in challenging, highly clouded areas. These techniques are key to understanding the dynamics in the mining area and to potentially automate the search to cover larger areas and track changes over time.
Testing this innovative underlying methodology started in 2018 in the Bajo Cauca region in the Antioquia department. The project is being implemented in close cooperation with the Government of Colombia, including the Ministry of Mines and Energy, the Ministry of Defence and the Ministry of Environment and Sustainable Development as well as other UN agencies and strategic partners. Once established, CopX aims for the analysis to be applied at a larger scale and even offer the potential to establish an early warning system which can be adopted by the government to tackle illegal gold mining and monitor the implementation of restoration strategies.
However, translating big data into actionable insights is only a part of the solution. Making this data available to the relevant policymakers at the local and national level in a format which is accessible to non-experts is a critical step to enable evidence-based decision-making.
With this in mind, the project will use MapX, an online, open-source geospatial platform backed by the neutrality of the United Nations, to make the results available in easy-to-understand maps. The platform uses summary story maps, such as this one, to outline the interlinkages between the environment, conflict and natural resources.
"Whilst MapX can host sensitive datasets in private projects, MapX's mission is to increase global environmental transparency by making the best available data widely accessible. Access to information is especially important in places like Colombia, where the environment features prominently in the 2016 peace agreement," says Petersen.
In addition to featuring the outcomes of the project, MapX provides a comprehensive data catalogue, including data on the environment, the socio-economic context and conflict interlinkages. Combined with a suite of analytical and visualization tools, platform users can easily analyse, contextualize and visualize interactions between different data layers to increase awareness and inform decisions. Data, maps, narrative and multimedia files can then be summarized in interactive story maps to help tell the story hidden in the data.
Air pollution is choking Bangkok, but a solution is in reach
A recent spell of especially soupy air has Bangkok scrambling to disperse dangerous pollutants and protect residents against dire health impacts.
The government has reacted quickly, clamping down on heavily polluting vehicles, deploying police and military to inspect factories and incinerators, shutting schools to protect children, and even deploying cloud-seeding planes to force rain and clear the air.
According to Kakuko Nagatani-Yoshida, UN Environment's Regional Coordinator for Chemicals, Waste, and Air Quality, it's a good start.
"The government has to take decisive action to enforce pollution regulations, and they are on the right track so far, deploying efforts such as strict enforcement of emission controls. We know they are also looking at more urgent measures and UN Environment is working closely with the government on longer-term solutions," she said.
"While solutions like cloud seeding may provide temporary relief for larger particulates, it does not, however, help reduce PM2.5," she warns. "After these interim measures, the next logical step is to shut down the most polluting factory. That may mean accepting some economic damage in the short term, but protecting public health must be the utmost priority. Beyond factories, the government can move urgently to replace soot-spewing public buses and boats running on diesel fuel with versions that are less polluting."
Air pollution in Bangkok arises from a mix of factors. Traffic, construction and factory emissions are the main reasons, but at this time of the year, burning of waste and crop residues is also a major source. There isn't just one culprit for the recent bout of air pollution, but it has been exacerbated by weather conditions that have not allowed the pollutants to disperse.
Bangkok and other areas in Thailand already experience regular air pollution. The prolonged period of unhealthy air in Bangkok is not unique to the city nor the country: 92 per cent of Asia and the Pacific's population—some 4 billion people—are exposed to levels of air pollution that pose a significant risk to their health.
The current countermeasures are a short-term solution to this problem because, as Nagatani-Yoshida points out, "Factories can't be closed forever. People need to get around. Ultimately, if people want to breathe clean air, numerous measures must be taken to tackle pollution."
UN Environment recently published guidance on reducing air pollution. Some 25 measures could reduce premature mortality in the region by one third and see one billion people living in Asia breathing clean air.
"We hope country, provincial and city governments across the region, including Bangkok, look at these recommendations and implement them urgently," said Nagatani-Yoshida.
UN Environment and the Climate and Clean Air Coalition are already working with the Thailand Pollution Control Department, the Department of Alternative Energy Development and Efficiency, and other agencies to implement some of these clean air measures and substantially reduce PM2.5 levels.
In particular, UN Environment is collaborating with the Pollution Control Department to leapfrog from Euro IV vehicle emission standards to Euro VI, which are currently the strictest standards in place.
Collaboration will also focus on helping shift 2–3 wheelers in Bangkok from gasoline to electric and retrofitting the numerous boats and ferries used for public transportation in the canal-connected city.
There is no time to waste. The faster the government moves to clamp down on emitters and back clean alternatives, the sooner Bangkok and the rest of the country can start to breathe again.