There has been increasing acceptance that to understand importance of the nature of conflict and post conflict process with the effect of gender roles and masculinity in recent years all over the world (Cockburn,1999; 2001, El- Bushra,2017, Jacobson et al..2000, Moser and Clark, 2001, Yuval Davis, 1997). Meanwhile, gender issues have come into prominence within all base of society and concerning to prominence of conflict, their effect on situations of armed conflict and peace process are particularly marked in the academic literature(Moser and Clark, 2001). Some feminist scholars claim that considering and studying conflict without gender is incomplete and biased yet, the different roles and behaviors of women, men determine the way that how conflicts and peace process playout (Cockburn,1999; 2001, El- Bushra,2017, Jacobson et al..2000, Moser and Clark, 2001, Yuval Davis, 1997). In other words, social expectations with the effect of stereotypes have impact upon the way that people play in efforts to armed conflict and peace process (Cockburn, 1999; 2001, El- Bushra,2017, Jacobson et al..2000, Moser and Clark, 2001, Yuval Davis, 1997). Furthermore, the notion of the victim has been characterized by masculinity dominated gender stereotypes (Cockburn, 1999; 2001, El- Bushra,2017, Jacobson et al..2000, Moser and Clark, 2001, Yuval Davis, 1997). Gender power is seen to create an assumption that women are only "victims of conflict", whereas; men are "heroes" and "perpetrators" (Cockburn, 1999; 2001, El- Bushra,2017, Jacobson et al..2000, Moser and Clark, 2001)
Politicization of rape has been another conspicuous component of victimization of women in order to overshadow active participation and agency of female combatants and create a single –sided and subjective understanding of armed conflict (Cockburn, 1999; 2001, El- Bushra, 2007 Moser and Clark, 2001). On the other hand, stereotypical gender roles and politics of victimhood have played crucial role in terms of effectiveness of disarmament, demobilization and reintegration (DDR) process in conflict areas to keep stable peace and equality between male and female combatants (Carlson andMazurana,2004 MacKenzie, 2009). Female combatants are excluded from these policies because of stereotypical assumption that women are as only victims and symbol of peace and innocence (Carlson andMazurana,2004 MacKenzie, 2009). Regarding these, it is significant to understand that how gender norms and stereotypes interact with armed conflict and post- conflict re-integration process (Cockburn, 1999; 2001, El- Bushra, 2017,) In this essay, I particularly focus on the notion of gender roles, its substituted components such as power, agency and politics of victimization in detail to challenge supposition that men are "perpetrators of conflict"; whereas, "women are victims and peace envoy" and to demonstrate that how stereotypical understanding of conflict impact upon both understanding of armed conflict and integration policies in post- conflict zones with case study and empirical qualitative analysis from Sierra Leone.
Gender Roles, Masculinity and Stereotypes
"Gender refers to socially politically constructed roles, behaviors and attributes that a society considers which one most appropriate and valuable for women and men"(Gender Analysis of Toolkit for Saferworld, 2013; pg.2) Nonetheless, "gender norms are sets of expectations about how people of each gender should participate in society from masculine or feminine perspective and are produced by culture, education, social construction and media" (Gender Analysis of Toolkit for Saferworld, 2013: pg.2). Masculinity refers to anything which is associated with men, just as femininity refers to anything which is associated with women (Gender Analysis of Toolkit, for Saferworld 2013). At the same time, with the effect of constructed gender roles women and femininity are associated with positivity, peace, emotional, innocence, victim, need for protection, nursing, affection, maternity, care and motherhood, whereas; men are associated with war, perpetrators, autonomy, aggression, heroism, rational and protection (Cockburn,1999; 2001, El- Bushra,2017, Jacobson et al..2000, Moser and Clark, 2001, Yuval Davis, 1997). However, many feminist scholars have emphasized that "gender is not only way to differ women and men but it also is a system of power and agency which shapes to lives, relationship and access to resources within a society, conflict and post- conflict because both agency and power as concepts have applicability"(Cockburn,1999; 20001 El- Bushra,2017, Jacobson et al..2000, Moser and Clark, 2001, Yuval Davis, 1997). In social sciences, agency is described as the capacity of individuals to act and make their own choices independently (Cockburn, 1999; 2001, El- Bushra,2017, Jacobson et al..2000, Moser and Clark, 2001, Yuval Davis, 1997).
According to feminist authors, it is important to distinguish between official power and informal power correspond to notions of male and female power to promote a distinct divide between men as powerful and women as powerless and needy respectively (Cockburn,1999; 20001 El- Bushra,2017, Jacobson et al..2000, Moser and Clark, 2001).On the other hand, Cockburn, analyses "how the importance of gender differentiation and local constructions of masculinities and femininities is embedded in issues of agency and power"(Clark and Moser, 2001: pg.5)She identifies the significance of gendered power relations in order to indicate that stereotyping underestimates people's role as social actors in different moments of conflict (Clark and Moser, 2001). In each stage, it is the contextually specific female and male stereotyping, positioning and agency in patriarchal gender systems (Clark and Moser, 2001). Also, Sharoni and Butalia challenge the relation between gender, power and agency with the assumption that "power is a male monopoly, whereas, women are perceived as powerless and lacking of agency in armed conflict and political violence" (Clark and Moser, 2001, pg: 8). Therefore, stereotypical essentializing and labelling of women as 'victims' particularly of sexual abuse or rape and men as 'perpetrators' 'heroes' and 'defender' on the behalf of the nation and their wives, children and honors have universal phenomenon (Cockburn,1999; 20001 El- Bushra,2017, Jacobson et al..2000, Moser and Clark, 2001). In other words, many versions of constructed gender roles with the effect of hegemonic masculinity are constituted in the practice of fighting: "to be a real man is to be ready to fight and, to kill and to die" on the behalf of honor of the nation, flag, women and children" (Cockburn,1999; 20001Jacobson et al..2000, Moser and Clark, 2001).
Having said that, building upon the imaginary of familial symbolism as another significant result of stereotyping of patriarchy constructed gender roles, because label women as naturally positive, peace envoy, victim and needy for protection (Cockburn,1999; 20001 El- Bushra,2017, Jacobson et al..2000, Moser and Clark, 2001)To illustrate, images of motherland tend to be symbolized as a woman who is biological reproducer of nation, victim, needy and lacking of agency, whereas enemies tend to be symbolized as a male who threatens, damages or embargos motherland(Cockburn,1999; 2001, Jacobson et al..2000, Moser and Clark, 2001) As a result, in this way, it is easy to leave aside women's agency, roles and potentials in armed conflict, and gain them unacknowledged roles; whereas, to gain men activate roles as the most agent social actor responsible for both armed conflict and peace process (Cockburn, 2000, El- Bushra,2017, Jacobson et al..2000, Moser and Clark, 2000, Yuval Davis, 1997).
Politics of Victimization: Sexual Abuse, Rape and Violence Against Women
The notion of the 'victim' is always feminized by male power women and children are victims, whereas, men are aggressor (Clark and Moser, 2001, Turshen, 2001). The problem is even more complicated and problematic when 'victim' is related with 'lack of agency' because the notion of victim has become a socially constructed identity which adulterates women experiences and participation of armed conflict (Clark and Moser, 2001, Turshen 2001). That is why, the concept of victim has been attached with sexual violence, and rape against women during armed conflict (Clark and Moser,2001) Having said that, Caroline Moser outlines three categories of violence, citing political and economic violence in addition to the more common reported social or interpersonal violence (Moser, 2001). This informative definition has played significant and advanced role in terms of understanding of gender and armed conflict because it leads to understand the specific reasons of rape and sexual violence during armed conflict (Moser and Clark 2001, Turshen, 2001). On the other hand, sexual violence and conflict have been complicated and controversial themes in terms of armed conflict and political violence in accordance with women's rights and agency (Clark and Moser, 2001; Cockburn, 2001; Turshen, 2001)
Moser's analysis about different types of political violence interrogates the political of rape and sexual abuse as an aspect of political and economic violence during armed conflict(Moser, 2001). Moreover, Moser describes her analysis from the aspect of systematic rape and sexual abuse against women yet, both sexual abuse and rape are gendered and male dominated activities because of ideologically male power dominated gender roles, relations, agencies and identities stereotypically (Moser, 2001; Turshen, 2001). In other words, the gendered continuum of rape has been significant role as a systematic strategy of armed conflict because rape during the armed conflict is a socially constructed and male power dominated (Moser, 2001; Turshen,2001). At the same time, it has a traditional sexist role as a result of stereotypical gender relations between men and women (Moser, 2001; Turshen,2001). Especially, systematic and militarized rape and sexual abuse are among the strategies of men to commodify women by disregarding women's agency and active roles(Turshen, 2001) because militarized rape has been directly related role as a function of formal institutions such as the states' national security, defense of military arm, and honor of the country(Turshen, 2001).
Meredith Turshen describes the relationship between systematic rape and commodification of women agency in detail. Turhsen claims that "concepts of virtue and family honor objectify women, as does to need to protect a woman's virginity for the reputation of her family" (Turshen, 20001: pg. 65) in order not to acknowledge women's individual rights as society's inalienable property (Turshen, 2001). In this way, militarized and systematic rape have cultural significance role for commodification of women by being honor of the nation, family and state (Moser, 2000, Turshen,2001) because "behind the cultural significance of raping 'enemy' women lies at the institutionalization of attitudes and practices that regard and treat women as property and honors of the state" (Turshen,2001: pg. 60). To add more, both biased gender roles and politics of victimization against women have negative impact upon both the understanding of active participation of female combatants in armed conflict and post conflict re- integration, rehabilitation policies(Carlson andMazurana,2004 Cockburn 2000, MacKenzie, 2009, Moser, 2000). In conjunction with these indications, the active role of female combatants in armed conflict has become a crucial theme in gender and conflict studies
Women as Actors in Armed Conflict in Sierra Leone:  Stereotypes versus Evidence
Female combatants' role, agency and active participation remain invisible during armed conflict because of male power dominated gender roles, whereas; women participate in armed conflict actively (Coulter, 2008, Mazurana and Carlson, 2004). The number of female combatants in armed forces have increasing in recent years despite armed forces have traditionally known asmale dominated institutions (Brett 2002, Coulter, 2008, Coulter et al.. 2008MacMullin and Loughry 2004, Mazurana et al. 2002). Especially, "in many of the African 'independence wars', often with a socialist agenda, women's liberation was seen as sufficient and essential component of the overall struggle" (Nzomo,2002, Coulteret al.. 2008). At the same time, particularly, in African armed conflict women have shown themselves as capable as men in terms of performing acts and what is worse, local populations and data prove that female fighters are even more brutal and cruel than male fighters (Coulter et al… 2008, Coulter, 2008, Carlson, 2004). That is why, it is significant to understand what women do in actual fact of armed conflict (Coulteret al .. 2008). However, there is a tendency even in studies of women, gender and war, women do not participate in armed conflict actively because of some stereotypical assumptions (Cohen, 2013, Coulter, 2008, Mazurana and Carlson 2004). To illustrate, women have either supporting roles such as cooks, cleaners, and sexual slaves to male combatants or are victims of the armed conflict regardless of their death ratio and symbol of innocence, peace, peace envoy or stereophonic icons of war in conjunction with gender biased stereotypes and politics of victimization (Cohen, 2013, Coulter, 2008 Mazurana and Carlson, 2004). Hence, understanding the role of female fighters and combatants technicality in armed conflict has related with other subjects such as victimization, violence, gender and sexual abuse(Cohen 2013, Mazurana and Carlson, 2004). In this part of the essay, I critically analyze women's role as perpetuators of conflict in order to challenge the general stereotypical understanding of armed conflict with case study about Sierra Leone.
Sierra Leone
"The Sierra Leone civil war began on 23 March 1991, when a small rebel group, the Revolutionary United Front, entered southeaster part of the country from Liberia. The war continued in varying degrees of intensity throughout the 1990s, and pace was officially declared on 18 January 2002. The rebels were accused of committing widespread atrocities namely, cutting off people's limbs, creating mass destruction. The war has been described as one of the more brutal in the late twentieth century, its levels of brutality compared to that of Rwanda or Cambodia in the 1970s. Approximately, 75.000 people were killed, and many more injured. Also, the war was particularly destructive in the rural areas, in particular the diamond rich east.  Today, after two peaceful post- war elections the country enjoys a fragile stability."(Coulter, 2008:pg.58)
Furthermore, Sierra Leone civil war is not only a case as one of the most brutal conflict, it is also a controversial issue in terms of female combatants because most of them were abducted from rebel forces. Coulter, 2008).Despite, some of them were abducted by rebel forces, they had active participation in formation of armed conflict (Coulter,2008, Mazurana and Carlson, 2004). That is why, the category of female fighters in Sierra Leone civil war (1991-2002) challenges the gendered stereotypes of women as 'victim' of armed conflict because of lacking of agency or women have essential services in armed conflict namely, carrying water, washing clothes, finding food, cooking or sexual slave, whereas" men are labelled as the perpetrator, power and heroes of the armed conflict (Coulter,2008, Mazurana and Carlson, 2004).  During the discourse of the Sierra Leone civil war (1991-2002), it is estimated that between 10 and 30 percent of all fighters were women and girls (Richards, 1996;89; Mazurana and Carlson, 2004:  McKay and Mazurana, 2004; 92, Save the Children, 2005). Also, during and after the civil war, stories of brutality of combatant women became a popular and interesting theme especially in terms of gender studies as an example to challenge stereotypical and male power dominated assumptions and to show that female fighters would be more cruel, cold- blooded than men (Coulter, 2004, Cohen, 2013). In Sierra Leone, many female combatants actively participate armed conflict as fighters who kill, and behave both civilians and enemies mercilessly (Coulter,2008, Cohen, 2013). Also, being messengers between rebel camps, spices, communication technician or distributor of weapons to boy and girl fighters and to train them how to attack enemy forces are other decisive roles of female fighters during armed conflict (Coulter, 2008).Dara Kay Cohen and Chris Coulter analysis war time rape and female fighters in civil war with original evidences including interviews with ex-combatants and survey data, which prove that female combatants perpetrated rape and sexual abuse, violence against civilians (Cohen, 2013 Coulter, 2008). Particularly, interviews with ex- combatants in Sierra Leone reveal how gender roles mislead understanding of conflict. For instance, Aminata and Ramatu as ex- female combatants in armed conflict report that,
"If you are not trained and you meet your, enemy, how can you fight to rescue your life? Women were really fighting. If you saw us entering Waterloo on the 5th of January, to enter the city, (Freetown) you would not have been able to look at our faces. We were bloody. We were like slaves, very dirty. So to ask about women fighting! Some were even braver than men" (Interview with Aminata, female ex- fighter in Sierra Leone, January 2004, Coulter, 2008: pg,5).
"All members of the fighting party, including the women and the girls, would then drink the blood so they would not be afraid during the attack. They would then cut the person's throat turn them upsdie down: and 'squeeze them from toe to head' to drain their blood into bucket". (Interview with Ramatu T, female ex- combatants in Sierra Leone).
Furthermore, the results of empirical data display to what extent female combatants have active role and are cruel. Cohen analyses that, there is a hypothesized correlation between the large number of women fighters and high levels of civilian rape (Cohen,2013). In fact,
"data from Sierra Leone indicate that the proportion of women in an armed group is positively associated with the sexual violence committed by the group and the date contradict one of the central observable implications of the traditional perspective: groups with more women not only committed rape but actually committed more rape than did groups with fewer women" (Cohen 2013: pg.399).Allin all, empirical analyses, interviews and data from Sierra Leone indicate that female combatants commit an offense in armed conflict just as male combatants do.
Women's and Girl's Disarmament, Demobilization and Reintegration (DDR) Policies in Sierra Leone
International policy makers classify Disarmament, Demobilization and Re- integration programs as one of the most crucial components for post- conflict areas to keep peace process and gender equality stable (Carlson and Mazurana ,2004). Indeed, DDR programs have played essentialrole in terms of peace- keeping process for The United Nations and other international peace operations because they build secure field in post conflict zones by improving human capacity(Carlson and Mazurana, 2004). The World Bank has defined a successful DDR program as the key factor for an effective transition from war to peace (Carlson and Mazurana, 2004). The United Nations defines disarmament as ".. the collection of small and light and heavy weapons within a conflict zone" (Carlson andMazurana,2004: pg,8). Demobilization is described "as both the formal disbanding of military formations and the release of combatants from a 'mobilized' state"; (Carlson and Mazurana, 2004: pg,8)whereas, reintegration refers "initial reinsertion such as the short – term arrival of an ex- combatants into his| her former home or into a new community and long-term reintegration" (Carlson and Mazurana, 2004: pg,8). However, the lack of recognition women's active role and participation in armed conflict leads to doubled victimization of female combatants in reintegration and rehabilitation policies in post conflict areas (Carlson andMazurana,2004 MacKenzie, 2009). Sierra Leone's case study of female ex- combatants evidently demonstrates the negative impact of gender roles on post- conflict integration and rehabilitation programs in terms of particularly females (Carlson and Mazurana,2004 MacKenzie,2009).
"DDR programs started to be implemented in Sierra Leone from 1998 to 2003 and it has been supported from the United Nations, the World Bank. From the time of its implementation in 1998, 72,500 former combatants passed through the program, including 4,751 women (6.5 percent)" (Carlson, Mazurana, pg:6).
In theory, female combatants have been included in DDR processes but, as Mazurana and Carlson noted, "most programmes are more effective in reaching out to male fighters than female fighters who are constantly underserved" (Mazurana and Carlson 2004:pg 2). Also, DDR program in Sierra Leone was seen as a fundamental and indispensable element for the country's transition out of civil conflict (Mazurana and Carlson, 2004). However, MacKenzie, Mazurana and Carlson critically examines the recommendations of DDR programs into the country. In her analysis, MacKenzie demonstrates that the extent to which females participated as combatants, in contrast to low numbers participated in DDR programs (MacKenzie, 2009). On the other hand, Mazurana and Calrson's study and analysis about DDR programs and female fighters in Sierra Leone strengthen MacKenzie's analysis. Mazurana and Carlson state that majority of the women and girls as ex- combatants and fightersneither participated nor benefited from DDR programs in Sierra Leone (Mazurana and Carlson, 2004). That is why, ex- female combatants are excluded from the society in Sierra Leone (Mazurana and Carlson, 2004, MacKenzie, 2009). On the other hand, there are some specific reasons to understand exclusion of female fighters from DDR programs in Sierra Leone. MacKenzie, Carlson and Mazurana explain these specific reasons of exclusion of women combatants from DDR process in detail.
The one of the most important reasons is that the representative of the stereotypical and historical understanding of women roles such as "camp followers", "sex slaves" or wives of male leaders (MacKenzie, 2009) to explain why DDR programs failed in terms of female fighters in the post conflict context in Sierra Leone. The second important reason is the requirement of weapon in order to be defined as combatant (MacKenzie, 2009). In Sierra Leone, Coulter found that half of the interviewed female ex- fighters claimed that they had actually wanted to disarmand re- integrate but only a handful could participate because out of those 22 percent stated that the reason for this was that they did not have access to a weapon (Coulter ,2004, MacKenzie, 2009). In addition, MacKenzie, Carlson and Mazurana regard international and local communities responsible because of their stereotypical, male power dominated attitudes toward female combatants as another reason to explain the exclusion of female combatants from DDR programs (Mazurana and Carlson, 2004, MacKenzie, 2009).MacKenzie criticizes that the international organizations and media concentrate on just female victims (MacKenzie, 2009)."There are many examples of internationally supported programs directed at female victims of conflict; whereas, there are few programs (in fact almost none) that are directed at ex-female combatants" (MacKenzie, 2009; pg, 245)Finally, MacKenzie focuses on importance of leaving aside traditionally male dominated gender roles in order to keep stable peace and (gender equality) in Sierra Leone (MacKenzie, 2009). Briefly, Sierra Leone's DDR process failed to attract women combatants compare to male combatants yet, females' active experiences, roles, and agencies during the armed conflict were not acknowledged because of the assumption that women and girls are only victims, and symbol of innocence, peace, sex slaves and cooker in armed conflict (Carlson and Mazurana, 2004, MacKenzie, 2009).
Conclusion
Male power dominated gender roles and stereotypes have crucial impacts upon both understanding of armed conflict and post- conflict disarmament, reintegration policies in conflict zones because women are labelled as peace envoy, sign of innocence, sex slaves and victim; whereas, men are labelled heroes, and perpetrator of armed conflict. At the same time, politics of victimisation toward just females to underestimate their agency and power in armed conflict have another impact upon shaping of armed conflict. However, in reality, females have active participation as combatants in armed conflict and commit an offence like male combatants do. Sierra Leone civil war has plays important role in order to challenge this male power dominated understanding of armed conflict because female combatants have participated actively in conflict and committed rape just like men combatants have done. Results of both qualitative and quantitative research about Sierra Leone indicate that groups with more women not only committed rape but actually committed more rape than did groups with fewer women. Despite the fact that, female combatants have active participation in armed conflict, they are excluded from Disarmament, Demobilisation and Reintegration (DDR) process in post- conflict context because of male dominated stereotypes and understanding of conflict in Sierra Leone. Also, attitudes of both international and domestic communities and NGOs toward female fighters as a victim of the conflict led to exclusion of female fighters from DDR process into the country. In other words, DDR process failed to integrate ex- female combatants into the society.
References
Cohen, Dara Kay. (2013). "Female Combatants and the Perpetration of Violence: Wartime Rape in the Sierra Leone Civil War". World Politics, 65, pp 383-415 doi:10.1017/S0043887113000105
Coulter, Chris,( 2008) "Female Fighters in the Sierra Leone war Challenging the assumptions?".  Feminist Review, Iss. 88: 54-73
Cockburn, Cynthia. (1999) "Gender, Armed Conflict and Political Violence"Backgroun Paper for Conference on Gender, Armed Conflict and Political Development, Washington ,DC, 9-10 June.
El- Bushra, Judy. (2017) "Why Does Armed Conflict Recur, and What has Gender Got to with it"  LSE Women, Peace, Security Paper Series. Available at: lse.ac.uk\wps
Jacobs, Susie, Jacabson, Ruth and Marchbank, Jen (2000). "States of Conflict: Gender, Violence and Resistance". New York: Zed Books.
MacKenzie, Megan. (2009): "Securitization and Desecurization: Female Soldiers and the Reconstruction of Women in Post- Conflict Sierra Leone". Security Studies, 18:2, 241-261.
MacMullin, Colin, Loughry,Maryanne. (2004). "Investigating Psychological Adjustment of Former Child Soldiers in Sierra Loene and Uganda". Journal of Refugee Studies, Volume 17, Issue 4, 1 December 2004, Pages 460–472, https://doi.org/10.1093/jrs/17.4.460
Mazurana, Dyan, and Khristopher Carlson. 2004.From Combat to Community: Women and Girls of Sierra Leone. Cambridge, MA: Women Waging Peace Policy Commission.
McKay, Susan and Mazurana , Dyan (2004) " Where are the Girls? Girls in Fighting Forces in Uganda, Sierra Leone and Mozambique: Their Lives During and After the War" (Ottawa, Canada: Rights and Democracy, 114.
Moser, Caroline, Clarck,Fiona (2001). "Victims, Perpetrators or Actors?: Gender, Armed Conflict and Political Violence".  New York: Zed Books
Moser, Caroline, C. Mcllwaine(2000c). "Violence in a Post- ConflictContext:Urban Poor Perceptions from Guetamala", World Bank, Washington, DC.
Save The Children, 2005 Annual Report: Available at: http://www.savethechildren.org/atf/cf/%7B9def2ebe-10ae-432c-9bd0-df91d2eba74a%7D/ar2005.pdf
Turshen, M and Twagiramniya (eds) (1998). "What Women Do in War Time: Gender and Conflict in Africa,". London, New York: Zed Books.
Yuval- Davis, Nira. (1997) "Gender and Nation", Sage, Newbury Park.
Yuval-Davis, Nira. (1997)."Gender and Nation", Sage Publications, London, Thousand Oaks, New Delhi.
Watson, Charlotte, Wright ,Hannah, and Gronewald, Hesta. (2013). "Gender AnalysisOf Conflict: Toolkit ForSaferworld". Available at: https://www.saferworld.org.uk/resources/publications/1076-gender-analysis-of-conflict
China's quad in the making: A non-conventional approach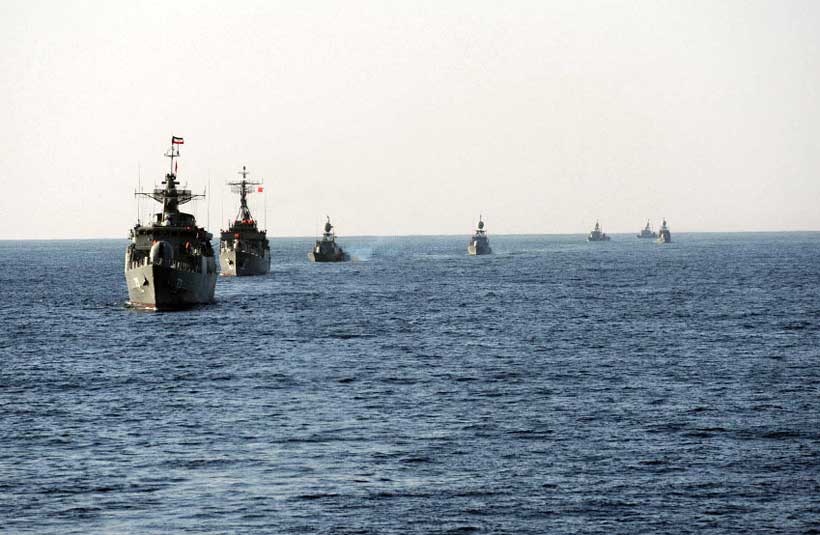 Politics of alliance can be traced to the ancient times of the East and the West. Since it affects the core interest and security of individual states, the leaders concerned seek for alliance partners in order to meet the threat they face and the gains they can expect from alliance. The U.S. has maintained its superiority in military and also created the largest alliance system in the world. Now seeing the rise of China as one strategic competitor in the 21st century, the U.S. has made all efforts to create a "quad" along with Japan, Australia and India in the Indo-Pacific. This leads to an inquiry into how China reacts to the containment led by the U.S.?
China has maintained the high-level of strategic partnership with Russia, Pakistan and now Iran. Yet they aim at strategic consensus, economic connectivity, mutual respect and equality in a challenge to any unilateral hegemony. Due to this, China's version of the "quad" is more flexible and pragmatic in winning over states with different cultural, religious and ideological backgrounds. Yet the Biden administration has made it clear that it moves to establish a "quadruple" alliance along with Japan, Australia and India in order to insure the balance of power in the Indo-Pacific still to the U.S. favor. To that end, on March 12, the first summit among the four countries revealed their collective security talks on everything from vaccine distribution to fighting climate change, yet also including their viewing China's efforts to modernize and professionalize its military as a strategic competition in Asia and the Pacific.
Only days after President Biden's drive for a "Quad" in the Indo-pacific, Russian Foreign Minister Sergei Lavrov made his visit to China during March 22at the invitation of his Chinese counterpart Wang Yi. This reveals the high-level quality of the relations between the two largest Eurasian powers and their agenda has deepened across nearly all dimensions of the comprehensive strategic partnership, such as from diplomacy and defense to economic and technology. The growing ties between China and Russia have aimed to establish a multipolar order that dethrones the US as the global hegemon. In light of the deteriorated relations between China and the U.S. alongside the EU, and between Russia and the Western bloc, the meeting is of strategic implications for China and Russia to consult regularly on the latest issues. Though not ready to forge a military alliance in a traditional way as indicated, China and Russia are actually confident in each other to meet any challenge of the world. The latest announcement that Russia and China would jointly construct a space station on the moon (ILRS) is another great leap forward in the establishment of what is described as the "Sino-Russian alliance in the making". It clearly reveals that cooperation has become operationally more consequential than the frequently touted democratic partners between the U.S. and India.
During the 1990s,Joseph Nye warned the prospect of the "alliance of the aggrieved" coming from Russian and Chinese strong passion for national glory. Yet, it is very the awkward statecraft of the U.S. that has led China and Russia deftly to overcome conflicting national interests that should make them adversaries on the bilateral, regional and global issues. As Lavrov said prior to his visit, "the model of interaction between Russia and China is free from any ideological constraints. It is of an intrinsic nature, not subject to any opportunistic factors nor against any third countries."
If the Sino-Russian strategic partnership is seen as the "strategic alliance", the solidarity between China and Pakistan has been termed as "batie", referring to "brothers in ironclad". It is true that China's normal relations with Pakistan started in 1951 and since1962, the bilateral relations have been transformed into a de facto alliance regardless of the differences in religions and ideologies. Cooperation has covered nearly all aspects from politics to economic and from military to foreign affairs over the past decades. Diplomatically, Pakistan has committed to one-China policy while China has made all endeavors to support its sovereignty, security and stability. Geopolitically, the two sides have worked closely on the joint projects like JF-17 aircrafts, civilian nuclear power plants and the peaceful settlement in Afghanistan since the U.S.-led NATO presence in the war-torn land is seen as a threat to common interest of the two countries and the stability in South Asia as well. Accordingly, Pakistan isseen as one of the key strategic partners of Beijing's global links, along with Russia and North Korea.
Additionally, in China's security and development agenda such as the BRI, Pakistanis sure to be a vital partner in light of the decades-long friendship and its location in South Asia near to Strait of Hormuz which links the Middle East. China has invested heavily in the region while it depends on oil, gas and many other energies. To that end, the project of China-Pakistan Economic Corridor has been expected to enhance the strategic connectivity between the two sides to a new high-level strategic convergence. It is in a broader term, alliance forms when states have common interests and strong consensus to pursue them. For example, China, Russia and Pakistan have shared compatible interests in a constructive and inclusive solution to end the civil war in the Islamic Republic of Afghanistan through agreements on the formation of a coalition government with the participation of the Taliban movement.
Now an inquiry is whether China along with Russia and Pakistan would move toward a Eurasian bloc including Iran. On March 27, Chinese FM Wang Yi formally visited Iran, yet what China seeks for in the Middle East is not a traditional alliance like the NATO or the "Quad" in the Indo-Pacific as the U.S. has driven for. Rather, as Beijing reiterated, China acted to persuade the countries concerned to stay impervious to external pressure and interference, to independently secure its own interests in light of the regional peace and stability. Accordingly, China wants to project itself an image as a peaceful power unlike the U.S. and its allies which aim to pursue the exclusive privileges and unilateral interests in the Middle East and beyond.
During Wang's visit, "the plan for China-Iran comprehensive cooperation" was signed with a view to taping the potentials for enhancing economic and cultural cooperation in a long run. It is said that a 25-year agreement would be able to upend the prevailing geopolitical landscape in the West Asia which has for so long been subject to the United States. Moreover, Iran has forged a de facto alliance with Russia and a strategic cooperative partnership with China. Yet, this plan is essentially a large-scale economic development agenda for Iran which has been illegally sanctioned by the United States. To that end, China and Iran vowed to support mutually on the issues related to their core interest and major concerns, including general opposition to any hegemon dictating international affairs. In effect, China has urged that the United States should first take a step to lift unilateral sanctions against Iran, and return to the Joint Comprehensive Plan of Action (JCPOA), instead of making unreasonable demands on Tehran.
Some people have argued that the interaction of China, Russia, Pakistan and Iran can everywhere outline new geopolitical vectors, which must be taken into account by the U.S. and its allies. It is also true that without the political involvement of Pakistan, China and Russia, the peaceful settlement of the crises in Afghanistan are quite unthinkable. First, China still follows its long-term principleof non-alliance in foreign affair. Second, though stronger economically, China is a new external power with limited knowledge of the region. Considering the prospect that a high-profile deal with Iran may have been met with some backlash from the Gulf states that traditionally see Iran as an adversary, a plan involving economic cooperation is more pragmatic and necessary. Politically it is wise and rational that China-Iran plan fits within its five-point initiative to achieve security and stability in the Middle East, such as mutual respect, equity and justice, non-proliferation of nuclear weapon, collective security and common welfare.
In sum, advancement of China's quad requires even more focus and attention nowadays. In light of this, the best thing for China to do is to make sure a long-term stability and prosperity in the entire region. For sure, China has pursued its diplomatic goals in accordance with its ancient culture and contemporary grand mission.
UK–Russia Security Dialogue. European Security
Authors: Andrey Kortunov and Malcolm Chalmers*
This conference report outlines the main findings of the workshop on 'European Security' organised by RUSI and the Russian International Affairs Council (RIAC) in February 2021 as part of the UK–Russia Security Dialogue. The dialogue is a proven format that has provided an opportunity for RUSI and RIAC to bring together experts from the two countries to discuss key questions, including sensitive security issues, at a time when this kind of interaction is the exception rather than the rule.
UK–Russia relations have become increasingly strained over the past decade, notably from 2014 following Russia's actions in Crimea and the war in eastern Ukraine, which together marked a turning point in the bilateral relationship. In the subsequent years, there have been a series of efforts by Western European leaders, including from the UK, to reset relations with Russia. Despite these efforts, relations have continued to deteriorate. Against this background, the prospect for a reset of the sort that was pursued between the US and Russia in 2009 seems, at present, dim.
Given this environment, the focus of the current dialogue workshop was on how to reduce the chances for open military confrontation between NATO and Russia, especially in Europe, and on maintaining mutual engagement in the spheres where it is absolutely crucial.
The UK's position in Europe has undergone significant evolution in recent years, although European security remains a core focus in the 'Global Britain' agenda. Previously preoccupied with Brexit, the UK government has started to move beyond negotiations on the UK's departure from the EU to fashion a revised foreign and security policy. Even though EU–UK relations might remain tense for some time, it is clear that the UK is committed to working closely with both the EU and major European powers on foreign and security policy. Equally, the transatlantic relationship will remain a core part of the UK approach to European security. As a result, UK approaches to Russia will be closely aligned with its European and North American allies.
Indeed, in contrast to the apprehension about the reliability of the US as a security partner under Donald Trump, cooperation with President Joe Biden's administration is likely to give a new momentum to transatlantic ties. These ties are based on mutual interests and reflect largely similar approaches to Russia. Following Brexit, the UK has ensured that sanctions relating to Russia continue to operate effectively by replacing the existing EU legislation with national measures.
For Russia, it is of paramount importance which mode of interaction the Biden administration will opt for in relations with Moscow. President Biden might be a more difficult partner, but the Russian view is that opportunities for some positive moves by NATO should not be ruled out. The integration of military-to-military contact into the political discussions of the NATO–Russia Council could be an important initial step to help promote stability and manage relations. From a Russian perspective, such a move should not be seen by the Alliance as a step to appease Russia or as a departure from NATO's established approach, but rather as a step that would lay the ground for more dialogue.
Moderate optimism can be expressed about the Organization for Security and Cooperation in Europe (OSCE) regarding measures to overcome its institutional crisis and Sweden's chairmanship in 2021, which may bring new opportunities. Russia chairing the Arctic Council from 2021 to 2023 provides a further opportunity to open the space for cooperation in some areas that affect the security situation in the High North.
With UK–Russia relations likely to be difficult, it is imperative that efforts remain focused on the realistic goal of developing a 'new normalcy' to stabilise the situation. Moves from confrontation to cooperation are unlikely given that both sides have irreconcilable visions of the essence of the international system and cite the lack of trust as an underlying impediment to normalisation. In this situation, it is important that efforts to exchange information and views continue and that there is further work on confidence-building measures to manage confrontation to lower risks and costs.
Summary of the Discussion
This UK–Russia dialogue workshop explored the various political and security issues affecting the contemporary European security landscape and provided an opportunity to share threat perceptions and consider the potential to mitigate security risks. The participants presented their countries' strategic priorities and perspectives on the evolving nature of European security, including the prospects for arms control. The workshop also introduced the sub-regional perspective by focusing on the security complex in the Baltic Sea, Northern Europe and the Arctic.
The discussion focused on: the challenges that the European regional security order faces; the dangers stemming from its fragmentation; the erosion of much of the post-Cold War arms control regime; and the ebbing of the credibility of the OSCE, which faced a deep institutional crisis in 2020.
UK–Russia Relations
UK contributors noted that there have been a number of factors that have strained the UK–Russia relationship, such as the Russian annexation of Crimea and the military incursion into eastern Ukraine in 2014, Russian interference during the 2016 Brexit referendum, the assassination of Alexander Litvinenko on UK soil in 2006, the 2018 Salisbury chemical weapons attack and the attempted murder of Alexei Navalny in 2020. Some of these actions have led to the introduction of UK sanctions against Russia. Against this backdrop, the resumption of cooperative ties between the governments does not look feasible and the restoration of direct military cooperation is unlikely.
Citing this environment, the overarching idea of the discussion shared by most participants was that the status quo in relations between Russia and the UK – a 'new normalcy' – is not desirable but sustainable, is 'not acceptable but bearable'. This perception about the potential for relations is likely to continue to inform the policy responses by both sides in the foreseeable future. Participants noted that the current state of affairs appears to be characterised by a situation in which both parties have reciprocal expectations that the steps towards normalisation need to come from the other side.
At the same time, participants underlined the importance of measures to reduce the chances of open confrontation. A key theme to emerge from the discussion was, thus, the need to maintain engagement in the spheres where it is most crucial.
A Russian participant expressed his concern that the decision taken by NATO in April 2014 to sever ties with Russia had grave repercussions in terms of increasing the risks of unintended military escalation. In the absence of an appropriate venue for discussions, many in the Russian expert community would like to see the governments of Russia and NATO countries start to discuss imminent threats in order to anticipate areas of tension and to set in place the means to de-escalate confrontations.
It was recognised that, at present, communication tends to start only when the risks become unacceptable, like in Syria. With important, but narrow, mechanisms for preventing dangerous military incidents already in place, there is no incentive to conduct political talks on the factors that could lead to confrontation.
It was noted that a key role for expert discussions such as the UK–Russia dialogue should be to alert governments to the possibility that 'acceptable risks today can become unacceptable tomorrow'. The prevention of tensions or even resolution of some areas of dispute is thus crucial to managing the current difficult relations and avoiding a further dangerous deterioration. A Russian participant noted, however, that the West seems not to be ready for a selective approach to Russia which would allow for the compartmentalisation of the bilateral agenda into independent areas.
UK participants observed that while relations with Russia are difficult, the current status quo is viewed as sustainable and there are many other issues on the international security agenda for the UK to focus on beyond relations with Russia. At the same time, it was noted that if Russia does not shift its approach in the coming years, which was deemed unlikely, the transatlantic community will increasingly focus on deterrence and risk management in their relations with Russia.
It was noted that following a series of unsuccessful outreaches to Russia by NATO members, the Allies do not feel they should be the demandeurs in terms of the reset with Russia or for arms control initiatives. A UK participant observed that recent efforts by Western European states to reach out to Russia, including President Emmanuel Macron's initiative and the visit to Moscow by EU High Representative Josep Borrell, bore no fruit and did not generate a positive response from the Russian side.
Thus, for any reset to occur, it was suggested that Russia would have to take the first steps. This would need to involve addressing the issues that have strained relations between Russia and the West, notably the annexation of Crimea, military intervention in Ukraine and actions in the Middle East, as well as Russian activities in the cyber domain. At the same time, the widespread view in the UK is that the Russian government does not believe that it is currently in its interests to make substantial concessions in relation to eastern Ukraine, over the joint management of the Syrian issue or in regard to its cyber activities.
The Challenges Facing Arms Control in Europe
The significant risks for a new arms race emerging in Europe were discussed at length. Participants were sceptical about the prospects of another golden age for arms control emerging, comparable to the one in the 1960s after the Cuban and Berlin crises, or in the late 1980s when the Soviet Union sought a radical change in its policies towards NATO and the West. Conventional arms control in Europe – based on the Treaty on Conventional Armed Forces in Europe (CFE), the Vienna Document and the Open Skies Treaty – is in demise and the existing regimes are no longer considered adequate to address contemporary security threats.
There was consensus that the erosion of the nuclear arms control architecture between the US and Russia poses a serious threat to European security, even if the UK and other European states are not direct participants in US–Russia treaties. Following the demise of the Intermediate-Range Nuclear Forces (INF) Treaty, the extension at the beginning of 2021 of the New Strategic Arms Reduction Treaty (New START) between Moscow and Washington was met with relief. This positive step to renew the last remaining arms control agreement was hailed by Russian and UK participants, albeit a deal reached in an emergency rather than as a result of a wide r détente.
The collapse in recent years of the last remaining confidence- and security-building measures in Europe was noted as emblematic of the rapid deterioration of Russia–West relations. The US under the Trump administration withdrew from the Open Skies Treaty in November 2020, accusing Russia of treaty violations that made continued US membership impossible. In January 2021, Moscow announced it would follow the US and withdraw from the Treaty, citing the failure of NATO signatories to agree to its demands not to share information from the Russian surveillance flights with the US.
Though the future of the agreement remains uncertain, a Russian expert welcomed the possibility of the Biden administration returning the US to the Treaty. It was opined that Russia actually launched the withdrawal procedure to send the signal to the US that renewing its participation should be considered an urgent matter.
Workshop participants indicated that it is unlikely that there will be progress towards Europe-wide conventional arms control, along the lines of the adapted CFE treaty, in the foreseeable future. Russian participants expressed support for consultations to address the risks around sensitive areas where NATO and Russia border with each other – in the Baltic and the Black Sea regions. The aim should be to, at minimum, establish the sub-regional arrangements that could prevent unintended security escalations.
It was also noted that it should be a priority to extend confidence-building measures into the Barents and Norwegian Seas, which are the overlapping areas of operations by the Russian Northern Fleet and the recently re-established US Second Fleet. Participants recognised, however, that NATO did not accept the idea of concluding separate sub-regional agreements with Russia. One of the benefits of re-establishing NATO–Russia military-to-military dialogue was identified as providing a more credible notification arrangement on ground forces and, thus, a means to improve transparency and trust.
On the arms control regime in Europe, Russian participants indicated that Moscow would welcome European initiatives on arms control mechanisms but noted that Russia assessed that European capitals are wary of Washington's reactions to such initiatives and oversensitive to potential criticism.
At the same time, the Russian perception of Europe as lacking strategic autonomy on security issues loomed in the discussions when a Russian discussant expressed the belief that for the Russian defence establishment, talking to Europeans about arms control when the US is not at the table has no practical sense.
The fate of the Chemical Weapons Convention was discussed. A UK participant raised the issue of the large-scale use of chemical weapons in Syria, where Russia is supporting the regime of Bashar Al-Assad. The use of banned chemical agents for attempted assassinations was also noted. These actions were identified as policies that seriously erode trust in Russia's commitment to adhere to legally binding treaties.
Against the background of the chemical weapons attacks in Salisbury in 2018 and the attempted poisoning of the Russian opposition leader Alexei Navalny in 2020 using a prohibited nerve agent, restoring the credibility of the Chemical Weapons Convention and Russia's adherence to its provisions were seen as a cornerstone for improving relations with the West.
The deterioration of arms control arrangements was seen as reflective of the wider breakdown of the crisis management functions of the OSCE. Experts agreed that there were some improvements at the end of 2020 with agreement on the appointment of the organisation's institutional heads and with the stable hand of the Swedish chairmanship guiding this process. But the continuous tensions around these institutions, which embody the comprehensive security concept at the core of the OSCE, and the lack of significant progress around the organisation's regional conflict management activities, were raised. The limited levers available to the OSCE during the 2020 Nagorno-Karabakh war were also highlighted.
A Russian expert opined that Moscow does not see a bigger independent role for the OSCE in crisis management and arms control, since it views the organisation as an instrument that has been privatised by the West. The Russia–NATO relationship was identified as a better-placed format to discuss arms control issues.
Perspectives on the Security of Northern Europe
In the session devoted to discussing Northern Europe and the Arctic, the Baltic sub-region was identified as the most dangerous environment. At the same time, the Arctic can no longer be considered as a region insulated from tensions. The vision of the Arctic as a region of peace and cooperation may no longer hold true as the security mechanisms of the past are losing their relevance.
The discussion highlighted differences in perceptions between UK and Russian specialists on the military dynamics in the region. Russia sees Northern Europe and the Baltic Sea as two distinct regions, while the UK – together with the other states of Northern Europe – increasingly see these areas as a single security space.
A Russian participant contended that assessments that Moscow is militarising the region are exaggerated; there is force modernisation, rather than the creation of new offensive capabilities. These modernisation programmes, it was argued, do not violate the military balance or provoke an arms race in the region, and are aimed to make the Russian armed forces better prepared to deal with non-traditional security threats.
A British discussant noted, however, that Russia's increased sense of security is creating a growing sense of insecurity among its neighbours. Russia has extended its capabilities in air defence and other areas beyond its borders in order to protect its strategic forces located in the north. With new capabilities, it is able to project power beyond the Arctic into the North Atlantic.
As a result of Russian activities in the region, the transatlantic community assesses that the security environment has changed substantively. NATO, including the UK, has developed a much keener interest in the region, and NATO Arctic states that were previously resistant to the Alliance having a regional role are shifting to accept that it can be an interlocutor on Arctic military questions. There is a perception that there needs to be an Alliance response to Russian activities with a growing focus on the Greenland–Iceland–UK gap.
With new actors, including China, coming into the region, Russia is on the defensive. Responding to a question about whether Russia is prepared to talk to NATO about the Arctic and managing military tensions, it was noted that Russia is opposed to seeing more NATO engagement in the region, and security dialogue should be conducted among the five littoral states directly.
Conclusions
The workshop highlighted the importance of maintaining a channel for candid talks between Russia and the UK's expert communities. There were a number of areas of consensus, in the sense that both sides recognised the need to maintain a dialogue without illusions in order to, at minimum, better understand each other's perspective and positions. Participants agreed that the UK and Russia should be aware of the real potential risks of any further deterioration in European security at the cost of an arms race, or even unwanted confrontation. Dialogue participants also highlighted that, despite the bilateral difficulties, there are ways that both parties can manage the risks of the 'new normal' situation. There is, thus, an urgent need to explore how this can be achieved effectively.
A realistic assessment of UK–Russia relations points to the need for both sides to recognise that the focus of bilateral ties should be on developing pragmatic and limited areas of cooperation. Discussion of a wholesale reset, which is not feasible at present, should be avoided. Some of those pragmatic areas could be talks about how to make progress on arms control, ways to strengthen military-to-military contacts, and maintaining the discussions on threat perceptions and regional security.
*Malcolm Chalmers, Deputy Director-General of the Royal United Services Institute (RUSI)
From our partner RIAC
Comparative analyses of Satellites Indian Navy in IOR: Options for Pakistan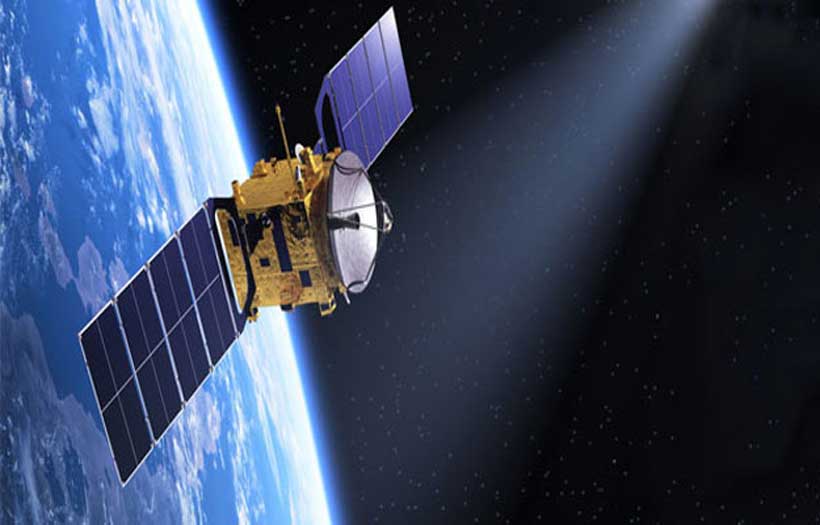 After a glaring failure in November 2008, a series of attacks happened in Mumbai, which Indian civilian and military leadership considered it a security breach from the Indian Ocean side as terrorists entered into the homeland due to poorly guarded coastal area by the Indian Navy at Kerala. It was envisioned by Indian defense minister AK. Antony. Indian Navy's surveillance in coastal areas. For more than 12 years from now, the Indian Navy planned to create and sustain three-dimensional forces under the realm of network-centric warfare where every component system should work under the integrated command, control, and communication systems C3S. Firstly, India Nuclearized the Indian Ocean Region now, it is going to integrate space capabilities with its modernized and enhanced communications of surface, and subsurface fleets. Additionally, to boost the strike capability of the Indian Navy to fill the security gaps in Indian Naval forces, Indian civil and military leadership especially stepped up themselves to enhance and advance India's Armed forces to counter extraneous threats.
Furthermore, the Indian Navy is investing a huge bulk of the financial budget in acquiring satellite capabilities to improve and enhance surveillance and targeting capability. India's ISRO (Indian Space Organization) is currently operating thirteen observational satellites in the LEO (low earth Orbit for communication and observation. But now India is transforming its purposes of satellites from non-military to military. Indian Navy is forwarding toward a "skyward strategy" of using four of its operational satellites for navigation, communication, targeting, surveillance, use of precision-guided missiles, and data collection in the Indian Ocean Region (IOR).
According to a report of Indian Think Tank 'Institute of Peace Conflict Studies' New Delhi, the Indian Navy is going to transform the use of some satellites in the maritime domain. Indian navy would use Meteorological Satellites which are used for predicting weather while now it would be used to create fair weather for the launching of lethal precision-guided missiles and weapons. Secondly, IN would use the Electronic Ferret satellite for gathering data in IOR. Thirdly, Navigation satellites would be used for guiding lethal weapons and to select target location. Fourth, Reconnaissance satellites would be used to link up for the effective use of naval information Technology.
Recent Development of Spy Satellites in Maritime Domain Awareness:
Indian Navy launched the Rukmini GSAT-7 spy satellite to secure real-time communication in its command, control, communications, and intelligence surveillance C4ISR for submarines,k warships, and carriers. It cost approximately 486 crores. GSAT-7 with its Multi-band land-based communication satellite would pose adverse effects for the stability of IOR. It would have 600 to 1000 Nautical miles of footprint in IOR. It is designed, developed, and launched by ISRO.
Moreover, the Indian Navy has acquired another satellite named RISAT-II to maintain a check on the deployment of troops which has cost US$4.1 billion. DRDO (Defence Research and Development Organization) with cooperation from ISRO would design the satellite.
The aforementioned, satellites would provide digital tactical battlespace.
Options for Pakistan Navy:
Pakistan Navy as being a peacekeeper and coastal navy is playing proactively in maintaining peace and balance in IOR. Pakistan Navy has diversified options to use space capabilities to protect its maritime interest in the Arabian Sea and the IOR. Pakistan Navy has the motto of protecting the maritime interests of Pakistan, to promote trade at sea, participating actively in international effort to maintain peace and good order at sea. Pakistan Navy despite having challenges in the acquisition of the latest technology but is doing very well at sea and achieved success in deterring aggression from its potential adversary. As a contextual reflection, Pakistan space agency SUPARCO (Space and Upper Atmosphere Research Commission) under the umbrella of Strategic Planning Division (SPD) which is operating arms of National Command and Authority (NCA) Launched Badr-I, and Badr-II on July 16, 1990, and in December 2001 respectively via foreign launched platforms. Badr-I and Badr-II have capabilities like C4ISR in wide range communication. Under the flagship project CPEC (China Pakistan Economic Corridor) Pakistan has signed a historic agreement to launch and develop the satellite to monitor the CPEC project from Space.
Furthermore, Pakistan Navy can also take advantage of its satellites named PRSS-I (Pakistan Remote Sensing Satellite-I) and PRSS-IA both were launched by Long March SLV in July 2018. PRSS-IA is an indigenous space satellite of Pakistan. Pakistan Space program is the game changer program for Pakistan when it comes to maritime interests. Pakistan has switched its GPS (Global Positioning System) from the United States of America to the Chinese BeiDou system. PRSS-I and PRSS-IA show Pakistan's vision of 2047 8nder which Pakistan will pursue an integrated command and control system. After the recent clash at Gallawan Valley, Pak-Sino Space Cooperation could be very beneficial as India is modernizing naval capabilities to threaten Pakistan and China.
In summary, Pakistan has always enjoyed a great history of collaboration among its armed forces (Army, Navy, Air Force). Pakistan can easily counter India's malicious geopolitical interests in IOR through Pakistan Navy via Space platform. Pakistan Navy is also using an integrated surface and subsurface network-centric system but it is also moving forward to modernize and enhance its strike precision capability. Realistically, the Indian Navy is pursuing lethal weaponry and the nucleation of IOR along with conventional naval buildup is alarming for neighborhood states located under the geographical proximity of IOR. Pakistan Navy as a coastal Navy is doing its best to counter every aggression of the Indian Navy. For the future, Pakistan Navy needs to be very cautious while taking steps to counter the Indian Navy.