There has been increasing acceptance that to understand importance of the nature of conflict and post conflict process with the effect of gender roles and masculinity in recent years all over the world (Cockburn,1999; 2001, El- Bushra,2017, Jacobson et al..2000, Moser and Clark, 2001, Yuval Davis, 1997). Meanwhile, gender issues have come into prominence within all base of society and concerning to prominence of conflict, their effect on situations of armed conflict and peace process are particularly marked in the academic literature(Moser and Clark, 2001). Some feminist scholars claim that considering and studying conflict without gender is incomplete and biased yet, the different roles and behaviors of women, men determine the way that how conflicts and peace process playout (Cockburn,1999; 2001, El- Bushra,2017, Jacobson et al..2000, Moser and Clark, 2001, Yuval Davis, 1997). In other words, social expectations with the effect of stereotypes have impact upon the way that people play in efforts to armed conflict and peace process (Cockburn, 1999; 2001, El- Bushra,2017, Jacobson et al..2000, Moser and Clark, 2001, Yuval Davis, 1997). Furthermore, the notion of the victim has been characterized by masculinity dominated gender stereotypes (Cockburn, 1999; 2001, El- Bushra,2017, Jacobson et al..2000, Moser and Clark, 2001, Yuval Davis, 1997). Gender power is seen to create an assumption that women are only "victims of conflict", whereas; men are "heroes" and "perpetrators" (Cockburn, 1999; 2001, El- Bushra,2017, Jacobson et al..2000, Moser and Clark, 2001)
Politicization of rape has been another conspicuous component of victimization of women in order to overshadow active participation and agency of female combatants and create a single –sided and subjective understanding of armed conflict (Cockburn, 1999; 2001, El- Bushra, 2007 Moser and Clark, 2001). On the other hand, stereotypical gender roles and politics of victimhood have played crucial role in terms of effectiveness of disarmament, demobilization and reintegration (DDR) process in conflict areas to keep stable peace and equality between male and female combatants (Carlson andMazurana,2004 MacKenzie, 2009). Female combatants are excluded from these policies because of stereotypical assumption that women are as only victims and symbol of peace and innocence (Carlson andMazurana,2004 MacKenzie, 2009). Regarding these, it is significant to understand that how gender norms and stereotypes interact with armed conflict and post- conflict re-integration process (Cockburn, 1999; 2001, El- Bushra, 2017,) In this essay, I particularly focus on the notion of gender roles, its substituted components such as power, agency and politics of victimization in detail to challenge supposition that men are "perpetrators of conflict"; whereas, "women are victims and peace envoy" and to demonstrate that how stereotypical understanding of conflict impact upon both understanding of armed conflict and integration policies in post- conflict zones with case study and empirical qualitative analysis from Sierra Leone.
Gender Roles, Masculinity and Stereotypes
"Gender refers to socially politically constructed roles, behaviors and attributes that a society considers which one most appropriate and valuable for women and men"(Gender Analysis of Toolkit for Saferworld, 2013; pg.2) Nonetheless, "gender norms are sets of expectations about how people of each gender should participate in society from masculine or feminine perspective and are produced by culture, education, social construction and media" (Gender Analysis of Toolkit for Saferworld, 2013: pg.2). Masculinity refers to anything which is associated with men, just as femininity refers to anything which is associated with women (Gender Analysis of Toolkit, for Saferworld 2013). At the same time, with the effect of constructed gender roles women and femininity are associated with positivity, peace, emotional, innocence, victim, need for protection, nursing, affection, maternity, care and motherhood, whereas; men are associated with war, perpetrators, autonomy, aggression, heroism, rational and protection (Cockburn,1999; 2001, El- Bushra,2017, Jacobson et al..2000, Moser and Clark, 2001, Yuval Davis, 1997). However, many feminist scholars have emphasized that "gender is not only way to differ women and men but it also is a system of power and agency which shapes to lives, relationship and access to resources within a society, conflict and post- conflict because both agency and power as concepts have applicability"(Cockburn,1999; 20001 El- Bushra,2017, Jacobson et al..2000, Moser and Clark, 2001, Yuval Davis, 1997). In social sciences, agency is described as the capacity of individuals to act and make their own choices independently (Cockburn, 1999; 2001, El- Bushra,2017, Jacobson et al..2000, Moser and Clark, 2001, Yuval Davis, 1997).
According to feminist authors, it is important to distinguish between official power and informal power correspond to notions of male and female power to promote a distinct divide between men as powerful and women as powerless and needy respectively (Cockburn,1999; 20001 El- Bushra,2017, Jacobson et al..2000, Moser and Clark, 2001).On the other hand, Cockburn, analyses "how the importance of gender differentiation and local constructions of masculinities and femininities is embedded in issues of agency and power"(Clark and Moser, 2001: pg.5)She identifies the significance of gendered power relations in order to indicate that stereotyping underestimates people's role as social actors in different moments of conflict (Clark and Moser, 2001). In each stage, it is the contextually specific female and male stereotyping, positioning and agency in patriarchal gender systems (Clark and Moser, 2001). Also, Sharoni and Butalia challenge the relation between gender, power and agency with the assumption that "power is a male monopoly, whereas, women are perceived as powerless and lacking of agency in armed conflict and political violence" (Clark and Moser, 2001, pg: 8). Therefore, stereotypical essentializing and labelling of women as 'victims' particularly of sexual abuse or rape and men as 'perpetrators' 'heroes' and 'defender' on the behalf of the nation and their wives, children and honors have universal phenomenon (Cockburn,1999; 20001 El- Bushra,2017, Jacobson et al..2000, Moser and Clark, 2001). In other words, many versions of constructed gender roles with the effect of hegemonic masculinity are constituted in the practice of fighting: "to be a real man is to be ready to fight and, to kill and to die" on the behalf of honor of the nation, flag, women and children" (Cockburn,1999; 20001Jacobson et al..2000, Moser and Clark, 2001).
Having said that, building upon the imaginary of familial symbolism as another significant result of stereotyping of patriarchy constructed gender roles, because label women as naturally positive, peace envoy, victim and needy for protection (Cockburn,1999; 20001 El- Bushra,2017, Jacobson et al..2000, Moser and Clark, 2001)To illustrate, images of motherland tend to be symbolized as a woman who is biological reproducer of nation, victim, needy and lacking of agency, whereas enemies tend to be symbolized as a male who threatens, damages or embargos motherland(Cockburn,1999; 2001, Jacobson et al..2000, Moser and Clark, 2001) As a result, in this way, it is easy to leave aside women's agency, roles and potentials in armed conflict, and gain them unacknowledged roles; whereas, to gain men activate roles as the most agent social actor responsible for both armed conflict and peace process (Cockburn, 2000, El- Bushra,2017, Jacobson et al..2000, Moser and Clark, 2000, Yuval Davis, 1997).
Politics of Victimization: Sexual Abuse, Rape and Violence Against Women
The notion of the 'victim' is always feminized by male power women and children are victims, whereas, men are aggressor (Clark and Moser, 2001, Turshen, 2001). The problem is even more complicated and problematic when 'victim' is related with 'lack of agency' because the notion of victim has become a socially constructed identity which adulterates women experiences and participation of armed conflict (Clark and Moser, 2001, Turshen 2001). That is why, the concept of victim has been attached with sexual violence, and rape against women during armed conflict (Clark and Moser,2001) Having said that, Caroline Moser outlines three categories of violence, citing political and economic violence in addition to the more common reported social or interpersonal violence (Moser, 2001). This informative definition has played significant and advanced role in terms of understanding of gender and armed conflict because it leads to understand the specific reasons of rape and sexual violence during armed conflict (Moser and Clark 2001, Turshen, 2001). On the other hand, sexual violence and conflict have been complicated and controversial themes in terms of armed conflict and political violence in accordance with women's rights and agency (Clark and Moser, 2001; Cockburn, 2001; Turshen, 2001)
Moser's analysis about different types of political violence interrogates the political of rape and sexual abuse as an aspect of political and economic violence during armed conflict(Moser, 2001). Moreover, Moser describes her analysis from the aspect of systematic rape and sexual abuse against women yet, both sexual abuse and rape are gendered and male dominated activities because of ideologically male power dominated gender roles, relations, agencies and identities stereotypically (Moser, 2001; Turshen, 2001). In other words, the gendered continuum of rape has been significant role as a systematic strategy of armed conflict because rape during the armed conflict is a socially constructed and male power dominated (Moser, 2001; Turshen,2001). At the same time, it has a traditional sexist role as a result of stereotypical gender relations between men and women (Moser, 2001; Turshen,2001). Especially, systematic and militarized rape and sexual abuse are among the strategies of men to commodify women by disregarding women's agency and active roles(Turshen, 2001) because militarized rape has been directly related role as a function of formal institutions such as the states' national security, defense of military arm, and honor of the country(Turshen, 2001).
Meredith Turshen describes the relationship between systematic rape and commodification of women agency in detail. Turhsen claims that "concepts of virtue and family honor objectify women, as does to need to protect a woman's virginity for the reputation of her family" (Turshen, 20001: pg. 65) in order not to acknowledge women's individual rights as society's inalienable property (Turshen, 2001). In this way, militarized and systematic rape have cultural significance role for commodification of women by being honor of the nation, family and state (Moser, 2000, Turshen,2001) because "behind the cultural significance of raping 'enemy' women lies at the institutionalization of attitudes and practices that regard and treat women as property and honors of the state" (Turshen,2001: pg. 60). To add more, both biased gender roles and politics of victimization against women have negative impact upon both the understanding of active participation of female combatants in armed conflict and post conflict re- integration, rehabilitation policies(Carlson andMazurana,2004 Cockburn 2000, MacKenzie, 2009, Moser, 2000). In conjunction with these indications, the active role of female combatants in armed conflict has become a crucial theme in gender and conflict studies
Women as Actors in Armed Conflict in Sierra Leone:  Stereotypes versus Evidence
Female combatants' role, agency and active participation remain invisible during armed conflict because of male power dominated gender roles, whereas; women participate in armed conflict actively (Coulter, 2008, Mazurana and Carlson, 2004). The number of female combatants in armed forces have increasing in recent years despite armed forces have traditionally known asmale dominated institutions (Brett 2002, Coulter, 2008, Coulter et al.. 2008MacMullin and Loughry 2004, Mazurana et al. 2002). Especially, "in many of the African 'independence wars', often with a socialist agenda, women's liberation was seen as sufficient and essential component of the overall struggle" (Nzomo,2002, Coulteret al.. 2008). At the same time, particularly, in African armed conflict women have shown themselves as capable as men in terms of performing acts and what is worse, local populations and data prove that female fighters are even more brutal and cruel than male fighters (Coulter et al… 2008, Coulter, 2008, Carlson, 2004). That is why, it is significant to understand what women do in actual fact of armed conflict (Coulteret al .. 2008). However, there is a tendency even in studies of women, gender and war, women do not participate in armed conflict actively because of some stereotypical assumptions (Cohen, 2013, Coulter, 2008, Mazurana and Carlson 2004). To illustrate, women have either supporting roles such as cooks, cleaners, and sexual slaves to male combatants or are victims of the armed conflict regardless of their death ratio and symbol of innocence, peace, peace envoy or stereophonic icons of war in conjunction with gender biased stereotypes and politics of victimization (Cohen, 2013, Coulter, 2008 Mazurana and Carlson, 2004). Hence, understanding the role of female fighters and combatants technicality in armed conflict has related with other subjects such as victimization, violence, gender and sexual abuse(Cohen 2013, Mazurana and Carlson, 2004). In this part of the essay, I critically analyze women's role as perpetuators of conflict in order to challenge the general stereotypical understanding of armed conflict with case study about Sierra Leone.
Sierra Leone
"The Sierra Leone civil war began on 23 March 1991, when a small rebel group, the Revolutionary United Front, entered southeaster part of the country from Liberia. The war continued in varying degrees of intensity throughout the 1990s, and pace was officially declared on 18 January 2002. The rebels were accused of committing widespread atrocities namely, cutting off people's limbs, creating mass destruction. The war has been described as one of the more brutal in the late twentieth century, its levels of brutality compared to that of Rwanda or Cambodia in the 1970s. Approximately, 75.000 people were killed, and many more injured. Also, the war was particularly destructive in the rural areas, in particular the diamond rich east.  Today, after two peaceful post- war elections the country enjoys a fragile stability."(Coulter, 2008:pg.58)
Furthermore, Sierra Leone civil war is not only a case as one of the most brutal conflict, it is also a controversial issue in terms of female combatants because most of them were abducted from rebel forces. Coulter, 2008).Despite, some of them were abducted by rebel forces, they had active participation in formation of armed conflict (Coulter,2008, Mazurana and Carlson, 2004). That is why, the category of female fighters in Sierra Leone civil war (1991-2002) challenges the gendered stereotypes of women as 'victim' of armed conflict because of lacking of agency or women have essential services in armed conflict namely, carrying water, washing clothes, finding food, cooking or sexual slave, whereas" men are labelled as the perpetrator, power and heroes of the armed conflict (Coulter,2008, Mazurana and Carlson, 2004).  During the discourse of the Sierra Leone civil war (1991-2002), it is estimated that between 10 and 30 percent of all fighters were women and girls (Richards, 1996;89; Mazurana and Carlson, 2004:  McKay and Mazurana, 2004; 92, Save the Children, 2005). Also, during and after the civil war, stories of brutality of combatant women became a popular and interesting theme especially in terms of gender studies as an example to challenge stereotypical and male power dominated assumptions and to show that female fighters would be more cruel, cold- blooded than men (Coulter, 2004, Cohen, 2013). In Sierra Leone, many female combatants actively participate armed conflict as fighters who kill, and behave both civilians and enemies mercilessly (Coulter,2008, Cohen, 2013). Also, being messengers between rebel camps, spices, communication technician or distributor of weapons to boy and girl fighters and to train them how to attack enemy forces are other decisive roles of female fighters during armed conflict (Coulter, 2008).Dara Kay Cohen and Chris Coulter analysis war time rape and female fighters in civil war with original evidences including interviews with ex-combatants and survey data, which prove that female combatants perpetrated rape and sexual abuse, violence against civilians (Cohen, 2013 Coulter, 2008). Particularly, interviews with ex- combatants in Sierra Leone reveal how gender roles mislead understanding of conflict. For instance, Aminata and Ramatu as ex- female combatants in armed conflict report that,
"If you are not trained and you meet your, enemy, how can you fight to rescue your life? Women were really fighting. If you saw us entering Waterloo on the 5th of January, to enter the city, (Freetown) you would not have been able to look at our faces. We were bloody. We were like slaves, very dirty. So to ask about women fighting! Some were even braver than men" (Interview with Aminata, female ex- fighter in Sierra Leone, January 2004, Coulter, 2008: pg,5).
"All members of the fighting party, including the women and the girls, would then drink the blood so they would not be afraid during the attack. They would then cut the person's throat turn them upsdie down: and 'squeeze them from toe to head' to drain their blood into bucket". (Interview with Ramatu T, female ex- combatants in Sierra Leone).
Furthermore, the results of empirical data display to what extent female combatants have active role and are cruel. Cohen analyses that, there is a hypothesized correlation between the large number of women fighters and high levels of civilian rape (Cohen,2013). In fact,
"data from Sierra Leone indicate that the proportion of women in an armed group is positively associated with the sexual violence committed by the group and the date contradict one of the central observable implications of the traditional perspective: groups with more women not only committed rape but actually committed more rape than did groups with fewer women" (Cohen 2013: pg.399).Allin all, empirical analyses, interviews and data from Sierra Leone indicate that female combatants commit an offense in armed conflict just as male combatants do.
Women's and Girl's Disarmament, Demobilization and Reintegration (DDR) Policies in Sierra Leone
International policy makers classify Disarmament, Demobilization and Re- integration programs as one of the most crucial components for post- conflict areas to keep peace process and gender equality stable (Carlson and Mazurana ,2004). Indeed, DDR programs have played essentialrole in terms of peace- keeping process for The United Nations and other international peace operations because they build secure field in post conflict zones by improving human capacity(Carlson and Mazurana, 2004). The World Bank has defined a successful DDR program as the key factor for an effective transition from war to peace (Carlson and Mazurana, 2004). The United Nations defines disarmament as ".. the collection of small and light and heavy weapons within a conflict zone" (Carlson andMazurana,2004: pg,8). Demobilization is described "as both the formal disbanding of military formations and the release of combatants from a 'mobilized' state"; (Carlson and Mazurana, 2004: pg,8)whereas, reintegration refers "initial reinsertion such as the short – term arrival of an ex- combatants into his| her former home or into a new community and long-term reintegration" (Carlson and Mazurana, 2004: pg,8). However, the lack of recognition women's active role and participation in armed conflict leads to doubled victimization of female combatants in reintegration and rehabilitation policies in post conflict areas (Carlson andMazurana,2004 MacKenzie, 2009). Sierra Leone's case study of female ex- combatants evidently demonstrates the negative impact of gender roles on post- conflict integration and rehabilitation programs in terms of particularly females (Carlson and Mazurana,2004 MacKenzie,2009).
"DDR programs started to be implemented in Sierra Leone from 1998 to 2003 and it has been supported from the United Nations, the World Bank. From the time of its implementation in 1998, 72,500 former combatants passed through the program, including 4,751 women (6.5 percent)" (Carlson, Mazurana, pg:6).
In theory, female combatants have been included in DDR processes but, as Mazurana and Carlson noted, "most programmes are more effective in reaching out to male fighters than female fighters who are constantly underserved" (Mazurana and Carlson 2004:pg 2). Also, DDR program in Sierra Leone was seen as a fundamental and indispensable element for the country's transition out of civil conflict (Mazurana and Carlson, 2004). However, MacKenzie, Mazurana and Carlson critically examines the recommendations of DDR programs into the country. In her analysis, MacKenzie demonstrates that the extent to which females participated as combatants, in contrast to low numbers participated in DDR programs (MacKenzie, 2009). On the other hand, Mazurana and Calrson's study and analysis about DDR programs and female fighters in Sierra Leone strengthen MacKenzie's analysis. Mazurana and Carlson state that majority of the women and girls as ex- combatants and fightersneither participated nor benefited from DDR programs in Sierra Leone (Mazurana and Carlson, 2004). That is why, ex- female combatants are excluded from the society in Sierra Leone (Mazurana and Carlson, 2004, MacKenzie, 2009). On the other hand, there are some specific reasons to understand exclusion of female fighters from DDR programs in Sierra Leone. MacKenzie, Carlson and Mazurana explain these specific reasons of exclusion of women combatants from DDR process in detail.
The one of the most important reasons is that the representative of the stereotypical and historical understanding of women roles such as "camp followers", "sex slaves" or wives of male leaders (MacKenzie, 2009) to explain why DDR programs failed in terms of female fighters in the post conflict context in Sierra Leone. The second important reason is the requirement of weapon in order to be defined as combatant (MacKenzie, 2009). In Sierra Leone, Coulter found that half of the interviewed female ex- fighters claimed that they had actually wanted to disarmand re- integrate but only a handful could participate because out of those 22 percent stated that the reason for this was that they did not have access to a weapon (Coulter ,2004, MacKenzie, 2009). In addition, MacKenzie, Carlson and Mazurana regard international and local communities responsible because of their stereotypical, male power dominated attitudes toward female combatants as another reason to explain the exclusion of female combatants from DDR programs (Mazurana and Carlson, 2004, MacKenzie, 2009).MacKenzie criticizes that the international organizations and media concentrate on just female victims (MacKenzie, 2009)."There are many examples of internationally supported programs directed at female victims of conflict; whereas, there are few programs (in fact almost none) that are directed at ex-female combatants" (MacKenzie, 2009; pg, 245)Finally, MacKenzie focuses on importance of leaving aside traditionally male dominated gender roles in order to keep stable peace and (gender equality) in Sierra Leone (MacKenzie, 2009). Briefly, Sierra Leone's DDR process failed to attract women combatants compare to male combatants yet, females' active experiences, roles, and agencies during the armed conflict were not acknowledged because of the assumption that women and girls are only victims, and symbol of innocence, peace, sex slaves and cooker in armed conflict (Carlson and Mazurana, 2004, MacKenzie, 2009).
Conclusion
Male power dominated gender roles and stereotypes have crucial impacts upon both understanding of armed conflict and post- conflict disarmament, reintegration policies in conflict zones because women are labelled as peace envoy, sign of innocence, sex slaves and victim; whereas, men are labelled heroes, and perpetrator of armed conflict. At the same time, politics of victimisation toward just females to underestimate their agency and power in armed conflict have another impact upon shaping of armed conflict. However, in reality, females have active participation as combatants in armed conflict and commit an offence like male combatants do. Sierra Leone civil war has plays important role in order to challenge this male power dominated understanding of armed conflict because female combatants have participated actively in conflict and committed rape just like men combatants have done. Results of both qualitative and quantitative research about Sierra Leone indicate that groups with more women not only committed rape but actually committed more rape than did groups with fewer women. Despite the fact that, female combatants have active participation in armed conflict, they are excluded from Disarmament, Demobilisation and Reintegration (DDR) process in post- conflict context because of male dominated stereotypes and understanding of conflict in Sierra Leone. Also, attitudes of both international and domestic communities and NGOs toward female fighters as a victim of the conflict led to exclusion of female fighters from DDR process into the country. In other words, DDR process failed to integrate ex- female combatants into the society.
References
Cohen, Dara Kay. (2013). "Female Combatants and the Perpetration of Violence: Wartime Rape in the Sierra Leone Civil War". World Politics, 65, pp 383-415 doi:10.1017/S0043887113000105
Coulter, Chris,( 2008) "Female Fighters in the Sierra Leone war Challenging the assumptions?".  Feminist Review, Iss. 88: 54-73
Cockburn, Cynthia. (1999) "Gender, Armed Conflict and Political Violence"Backgroun Paper for Conference on Gender, Armed Conflict and Political Development, Washington ,DC, 9-10 June.
El- Bushra, Judy. (2017) "Why Does Armed Conflict Recur, and What has Gender Got to with it"  LSE Women, Peace, Security Paper Series. Available at: lse.ac.uk\wps
Jacobs, Susie, Jacabson, Ruth and Marchbank, Jen (2000). "States of Conflict: Gender, Violence and Resistance". New York: Zed Books.
MacKenzie, Megan. (2009): "Securitization and Desecurization: Female Soldiers and the Reconstruction of Women in Post- Conflict Sierra Leone". Security Studies, 18:2, 241-261.
MacMullin, Colin, Loughry,Maryanne. (2004). "Investigating Psychological Adjustment of Former Child Soldiers in Sierra Loene and Uganda". Journal of Refugee Studies, Volume 17, Issue 4, 1 December 2004, Pages 460–472, https://doi.org/10.1093/jrs/17.4.460
Mazurana, Dyan, and Khristopher Carlson. 2004.From Combat to Community: Women and Girls of Sierra Leone. Cambridge, MA: Women Waging Peace Policy Commission.
McKay, Susan and Mazurana , Dyan (2004) " Where are the Girls? Girls in Fighting Forces in Uganda, Sierra Leone and Mozambique: Their Lives During and After the War" (Ottawa, Canada: Rights and Democracy, 114.
Moser, Caroline, Clarck,Fiona (2001). "Victims, Perpetrators or Actors?: Gender, Armed Conflict and Political Violence".  New York: Zed Books
Moser, Caroline, C. Mcllwaine(2000c). "Violence in a Post- ConflictContext:Urban Poor Perceptions from Guetamala", World Bank, Washington, DC.
Save The Children, 2005 Annual Report: Available at: http://www.savethechildren.org/atf/cf/%7B9def2ebe-10ae-432c-9bd0-df91d2eba74a%7D/ar2005.pdf
Turshen, M and Twagiramniya (eds) (1998). "What Women Do in War Time: Gender and Conflict in Africa,". London, New York: Zed Books.
Yuval- Davis, Nira. (1997) "Gender and Nation", Sage, Newbury Park.
Yuval-Davis, Nira. (1997)."Gender and Nation", Sage Publications, London, Thousand Oaks, New Delhi.
Watson, Charlotte, Wright ,Hannah, and Gronewald, Hesta. (2013). "Gender AnalysisOf Conflict: Toolkit ForSaferworld". Available at: https://www.saferworld.org.uk/resources/publications/1076-gender-analysis-of-conflict
U.S. nationalism and the arms market sales deals in the Gulf states
The idea of ​​"the feeling of nationalism and heading east to China and Russia among the Egyptian people has risen among the Egyptian people after the June 30th revolution in the face of American policies and interference in our internal affairs", at a time when the majority of Egyptians believe that the increase in these American pressures on Egypt may be an opportunity to prove our existence with our allies in the East, such as China and Russia. Through my analysis of the impact of the Conference of Democracies in the United States of America, and the failure of Egypt and the countries of the region to invite it to the relationship of the United States of America and Israel with Egypt and the Gulf in favor of the increasing Chinese and Russian influence, we will find the following:
With the increasing interest of China in transit through the Suez Canal, China has invested billions of dollars in Egypt. Chinese companies are helping (building Egypt's new administrative capital) in the desert outside Cairo, and developing a port on the Red Sea and an industrial zone in Ain Sukhna. Consequently, China will benefit from the state of anger at the American policies in Egypt and the region to increase cooperation by pumping more Chinese investments in Egypt and the countries of the region, which will threaten the American interests themselves, through (dividing the entire region in the face of Israel as an oasis of American democracy in return for a Chinese-Russian polarization of all Middle Eastern countries).
Here, we find the importance of turning to the forces of the East for the Egyptian President (Abdel-Fattah El-Sisi), which is (China and Russia), and an analysis of his at least six visits to Beijing since he took office in 2014, compared to (only two visits to Washington). Here, it must be borne in mind that (some leaders in the Middle East and the Persian Gulf itself may view China as well suited to dominate their region), which, along with Israel, is made up of states (which share China's views on state sovereignty, non-interference, and human rights).
It may have become "the opportunity to restore the Egyptian military balance with Israel by arming the Egyptian army with new Russian or Chinese weapons, instead of the American one that is keen to preserve Israel's qualitative and strategic superiority," and others consider it to be "linked, in the first place, to obtaining Chinese economic and international external support for the Egyptian side to restore its role away from the politics of dictates and political conditionality".
In order to know the real goals of holding the conference of democracies in the United States of America at this time and the secret of the American insistence on antagonizing Cairo, the Arab Gulf and the countries of the Middle East, by not inviting all of them to the table of democratic countries around the world, and perhaps the result of this will be (working to restore cooperation with the bear the Russian and the Chinese dragon), and what China can mainly offer to Egypt, in light of the difficult economic conditions in the world after "Covid-19", and what is reported that it is nothing but an (American attempt to impose a stressful pressures on everyone), and the fact that it revealed the existence of a problem in the American diplomatic presence on the international arena and in the region after breaking its prestige in favor of China and its development projects in the region.
President "El-Sisi's view" in this context is that: "the biggest political mistake during previous eras was "putting all eggs in one basket", i.e. courting only the United States of America, the White House and the Western world. President "El-Sisi" believes that "Cairo has to deal with every global power, so that it does not become dependent on one geopolitical axis or the other".
The first implementation of President "El-Sisi's strategy" was (trying to cooperate with China, Russia and other emerging powers at all cultural, social, political and military levels), as well as prospects for economic and investment cooperation, which is the most important element for the Egyptian side at the present time.
Therefore, the most important thing that caught my attention recently was the "Chinese rapprochement with and communication with all Egyptian and Arab parties". And here (China's willingness came to work with all Egyptian and Arab political parties to confront the new opposition groups, all forms of imposing political forces, and opposing interference in the internal affairs of other countries in the name of human rights). It is certainly what Egypt and all the other powers in the region welcomes.
On the other hand, (China and its Russian ally are trying to benefit from the state of mobilization, popular and official anger in Egypt and the countries of the Middle East and their sensitivity towards excluding them to attend the conference of American Democracies), throughmore rapprochement and policy coordination with all countries in the region. Egypt is one of the first candidates for further rapprochement with the Chinese and Russian sides, given Egypt's position in the Arab world and Africa, in order to facilitate bilateral and collective cooperation on the (Arab, Islamic and African) fronts, in a way that supports the projects of the Chinese "Belt and Road Initiative".
Because of the continuing current state of American confusion, as well as (the American insistence on antagonizing Egypt, the Arab Gulf and other states of the region in their confrontation with them because of their failure to invite the conference of American democracies), from here, this has come to a negative result against the American administration, which should worry the United States of America, especially since (China can use its access to all Egyptian ports and the ports of the Middle East countries, and start a policy of alliances and mobilization similar to the same current American game), which will improve China's position in the Middle East, and with it Russia, of course. Perhaps it will be easier for China and Russia to harm Washington's interests due to the current state of popular and political anger against it.
The Chinese and Russian sides will try to (take advantage of the American vacuum in the region, especially the opportunity to antagonize Washington to the region, to gather more intelligence information about American interests, similar to Washington's concerns about the Haifa port in Israel), which will threaten the entire American influence and presence in all areas. The countries of the region, given the persistence of the error and approach of the American policies in confronting all the countries of the region.
It should also (assess other potential security concerns due to the United States of America of not inviting Egypt and the countries of the Middle East to the conference of democracies), and thus antagonizing them against it and jeopardizing American interests, including: The competition of Chinese and Russian military sales to Egypt and countries in the region with American sales to it, and perhaps it will be exploited by China and Russia to get the opportunity to present their advanced technologies in the face of the USA to activate what is, known as: (counter-intelligence in the face of Washington).
The most dangerous in the long run remains (the establishment of Chinese and Russian military bases, specifically in the eastern Mediterranean or Suez by war machines or Chinese and Russian forces, and thus control of the movement of goods, people and global trade in the face of Washington). Perhaps the hostility of the United States of America to Egypt and the countries of the region is a golden opportunity for China and Russia to complete their long-term plans in facilitating obstruction of American interests and engaging with the countries of the region in various partnerships that threaten the American interests in the Middle East.
From here, we arrive at an important analysis that the United States of America, through its insistence on dividing the region and the world, has contributed by hosting a conference for democracy and excluding the countries of the region, through (the ignition of competition and global polarization between the growing great powers, led by China and Russia), in the face of alliances, polarization, and the politics of American mobilization in the region and around the world.
Will India go Nuclear in the Future? – A regional overview
South Asia has not seen stability in long while. Ever since the colonial takeover by the British, it has been run rampant with conflict, be it religious, ethnic, territorial, or nuclear. The region compromises of a total of 8 countries: India, Pakistan, Bangladesh, Afghanistan, Bhutan, Nepal, and Maldives; some scholars include Iran and Myanmar to the mix as well, but it is not a popular opinion. The region has a volatile history, the main reason being that it is home to two nuclear powers, India, and Pakistan, that have been locked in battle since the day of their conception. South Asia also acts as a neighbor to two major powers of the world, Russia, and China, both of which have played a direct role in disrupting regional peace with their own turbulent relations with the American superpower. The regional hegemon in S.A is India, however, with its hostile rhetoric and refusal to partake in table talks on pressing issues such as Kashmir, Aksai Chin, and Arunchal Pradesh, it seems to be backing itself into an isolationist stance.
'Is it easy to go nuclear?' a question that has haunted heads of states, policy makers, and scholars alike for several decades. What is to be the tipping point of a state that may lead it to take on the worst and most aggressive step there is?
India is currently seen as the regional superpower, but it seems to be losing its grasp on the reins as the power dynamics of Asia itself are changing. Slowly but surely the shift from military and hard power to economy and soft power is acting as a parallel to the shift of an Indian-Centric Asia to a Chinese-Centric one. It is a worrisome movement for those who see it as an impending trigger for India that may lead the nation to take a harsh, impulsive, and nuclear step with unending consequences for the entire region.
The upcoming alliances of the region which are going to define the power dynamics are already free of major Indian involvement. Two major examples of such are the Belt and Road Initiative (BRI)[1] and Golden Ring of Security.
BRI is the major reason why the upcoming century is called The Chinese Era or The Asian Century. Its reach is global, and its application is not just a utopian daydream. It impacts two-thirds of the world population with its far-reaching model and brings massive profits back to east and Southeast Asia. Within the first five years, BRI has brought around half a trillion dollars to the Southeast Asian States such as Malaysia, Cambodia, Indonesia, Singapore, and Vietnam (Freeman and Freeman 2019).
The G7 countries came up with the Build Back Better World (B3W) initiative to counter Chinese influence and build back the Western impact which China's activities has been reducing. India, unsurprisingly, supports this stance wholeheartedly and was even invited as a guest to the 47th G7 summit by Great Britain.[2] However, while the B3W looks to provide economic relief to low- and middle-income states that are struggling due to the pandemic, the Chinese initiative looks to form a sustainable economic integration program that gives states the ability to stand back on their own feet without handouts or veritable charity with strings attached. The Indian support for B3W is born from fear of China conquering all three avenues of territorial power, Heartland (John Mackinder), Rimland (Spykman), and Sea Power (Mahan).
The Golden Ring of Security comes with its own set of concerns for the declining regional hegemon. Its signatories are to include Russia, China, Iran, Pakistan, and Turkey. The aim of this alliance is to stabilize the turbulence in Afghanistan and by relation, in the region. This agreement poses a hidden threat to India as it goes to show not only regional cohesion without involvement of India but also gives Pakistan another platform on which it can strengthen ties with great powers of the current political climate.
De Gaulle said that 'Nuclear Weapons often make alliances obsolete.' In this scenario we analyze the importance of nuclear weapons to a state that is being backed into an isolationist stance while its two major rivals aka Pakistan and China, are not only at the same level of nuclear capability but also have the upper hand of numerous alliances which confirm global backing to a certain extent.
No matter how strong or valid the incentives may be, using nuclear weapons comes with its own host of consequences that you are only exempt to if you are a superpower.
India's geostrategic location and the fact that it is an immediate neighbor to the two states that are most likely to be a target of its nuclear warheads, significantly reduce the chances of a nuclear attack. There is not only the risk of inflicting damage onto self, but also towards the people of the region. An attack on either one of these neighbors would result in a military response from both. Thus, any damage that India plans on inflicting would be reciprocated onto its own people. This damage would include people and state centric destruction. For people centric[3], the 'air-blast effects' alone would carry out enough damage as a conventional weapon would, the thermal radiation would start fires, and the fallout (soil mixed with fission material) would spread over the land rendering it useless for years to come.
Second is the concept of deterrence and nuclear strike policies of both Pakistan and China. Pakistan has time and again refused to occupy the standing of 'No First Use' and has maintained ambiguity, meaning that it is already in the arena ready with mass retaliation if India hints at aggression[4]. Pakistan's major stance is deterrence and if that fails then Indian annihilation.
China on the other hand has always had a 'No First Use' Policy declaring its stance to be defensive. It looks to deter attacks in the first place, which is in fact working in regard to India due to the scars of conventional wars India has lost against China in 1962.
Then comes the fact that China is an impending superpower that is allied with Pakistan and will fully support it against India, not solely due to 'friendly relations' but also because of Chinese interests in the downfall or splintering of India which has now replaced Pakistan as the American conduit and puppet in South Asia.
It has already been discussed above that India is backed into isolation, meaning it needs all the global acceptance and support it can garner, especially if it is determined to solidify its stance against China and BRI. However, if it undertakes a nuclear copout, the global backlash, sanctions, and general discontent against it would be enough to bury any hopes of Indian relevance in regional, much less global matters. It is unlikely that India would take this harsh step and endanger its standing in the international system.
---
[1] Christoph Nedopil Wang. 2021. "Countries of the Belt and Road Initiative (BRI) – Green Finance & Development Center."
[2] ("Prime Minister's Participation in 47th G7 Summit" 2013)
[3] Effects of Nuclear Earth-Penetrator and Other Weapons 2005, Chap 6 Human and Environmental Effects
[4] Sadia Tasleem. 2016. "Pakistan's Nuclear Use Doctrine." Carnegie Endowment for International Peace.
‌
U.S Vs China view on the Iranian nuclear proliferation risks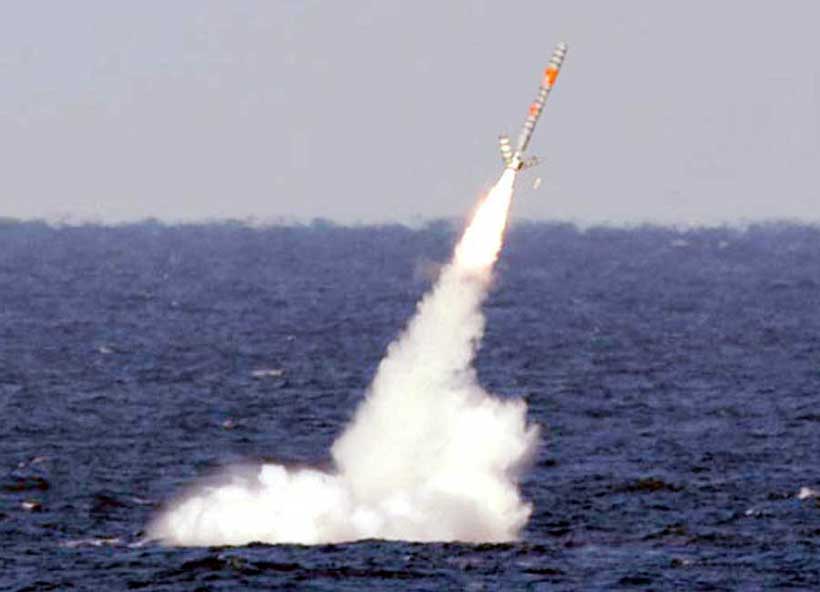 The Chinese view and philosophy on Iranian nuclear proliferation can be understood through (the Chinese emphasis on the current global security situation and its passing through complex and profound changes, and the challenges of curbing and exacerbating proliferation and nuclear security are exacerbating, while the threat of nuclear terrorism cannot be ignored), which it overlooked and ignored the Western powers and American policies themselves, contrary to the Chinese vision.
The Chinese understanding regarding confronting the US pressure on Iran over its nuclear program is characterized by the mechanism of Iran's regional positioning in the Middle East and making it a major regional power, especially after the "strategic partnership agreement with Iran for 25 years in March 2021", with China intensifying its partnership efforts with other powers to mobilize them and recruit them to the Chinese side to exert collective pressures on the United States of America regarding forcing it to accept the Iranian conditions on negotiating the nuclear proliferation file, and the importance of Washington making concessions in favor of Tehran, especially related to lifting and easing US sanctions imposed on Iran.
And what can be emphasized here, that it seems important here, in light of the growing competition between the United States and China, that (the countries of the region pay attention to bridging the gaps, liquidating regional conflicts, rebuilding strategic alliances and security initiatives), which makes the region a difficult figure in the face of (all Attempts to employ it in the context of the conflict between the major powers). The countries of the region should also deepen their relations with the countries and partners of the middle and influential powers in the international system, especially those countries that have permanent membership in the UN Security Council, as well as the European Union, so that there are (alternatives and front lines of defense on the part of these powers to defend their interests in the region And to impose a balanced equation that prevents exposure to the effects of any new cold war that may affect the region, due to the policies of US-Chinese competition).
In my personal opinion, that (the Iranians may have another opportunity to negotiate about it by turning back the movement of history), and what I mean here is (Iran's presentation during the rule of former President "Mohammed Khatami" and after the United States invaded Iraq after 2003, a generous offer to the West from During what is known, as (Swiss diplomacy), where that show was known at the time, as the "Grand Bargain Deal").
By that (Swiss diplomacy) means the (Iranian pledge to be fully transparent about its nuclear file, and to prove stopping its support for Hamas in Palestine and Hezbollah in Lebanon, in return for full security guarantees from the United States of America, and full normalization of relations with it), and I believe that Iran according to that Swiss diplomacy will win the ranks of the international community, including (Israel and the Arab Gulf states as Iran's staunch enemies in the Middle East).
China also wants, with the Iranian side, to stick to the 2015 negotiations, known as the "5+1" Group", which includes: (USA, France, Britain, Russia, China, in addition to Germany with Iran). But, the US withdrawal came unilaterally during Trump's term in 2018, which formed a series of tensions about the reasons for this American withdrawal in the media and diplomacy, and China's constant question about (the role of the International Atomic Energy Agency in confronting Washington and its unilateral withdrawal from the nuclear agreement that the USA has signed with Iran in 2015).
I can also stop here on a serious issue that is rarely touched upon, regarding (the role of the Western, American and even the Israeli media itself towards Iran and mobilizing the whole world against it, by accusing Iran that it is months away from manufacturing the first nuclear weapon, which represents real pressure on the work of the Agency). In my personal opinion, Iran still needs long-term years to complete its nuclear project, especially in light of the severe economic crisis that the Islamic Republic of Iran is suffering from, which lacks sufficient financial, technical and psychological resources and the final decision to possess this nuclear weapon in its final form.
China is seeking to reach an agreement on a tight and comprehensive framework on the Iranian nuclear program, which guarantees (complete and free international control without US, Israeli or international pressures on uranium enrichment and plutonium residues), which may block any endeavor to manufacture a nuclear weapon, according to the assurances of the American experts themselves in the nuclear technicians file.
Here, China insists on a number of terms and conditions in advance, regarding the new mechanism relating to (the renegotiation of the Iranian nuclear file against the United States of America), which are:
Calling on China to (lift the economic sanctions imposed by Europe and the United States on Iran), as a prerequisite for goodwill towards Iran.
China understands the International Atomic Energy Agency's long-term restrictions on Iran's nuclear program, but China supports the (continuation of uranium enrichment in small, identifiable proportions, for the purpose of Iran's peaceful nuclear uses in legitimate work such as electricity generation), and so on.
China's support for the efforts of (reducing the number of Iranian centrifuges by two-thirds, while keeping the rest and monitoring the nature of its peaceful uses).
China's monitoring and supervision of the activities (disposal of enriched Iranian uranium under the supervision of the supervisors of the International Atomic Energy Agency, without American pressures), which may be exercised on them to random level of accusations against Iran.
China agrees with the Iranians not to export nuclear fuel in the coming years, and support (the strategy of not building Iranian reactors that may operate with heavy water generating dangerous nuclear uses, and China's support for the IAEA's scarcity of not transferring Iranian equipment from one nuclear facility to another in Tehran for a period of approximately 15 years, in order to ensure integrity and transparency).
The Iranian allowing the International Atomic Energy Agency inspectors to enter all suspected sites, including: the Iranian military sites, but this is done after "consulting with Tehran itself out of respect for its internal affairs and sovereignty".
The necessity of maintaining (the ban on the import of Iranian weapons for an additional five years, and eight years for ballistic missiles).
China's requesting from the US and the international community to (release of Iran's frozen assets, which are estimated at billions of dollars), in order to restore the wheel of development and economic growth for the benefit of the Iranian people themselves.
China is demanding to (lift the ban on Iranian aviation, as well as on the Central Bank and Iranian companies).
China's call to the International Atomic Energy Agency to cooperate with Iran internationally in (the areas of its superiority in energy and technology to benefit from it on the one hand and to integrate and qualify Iran to win the affection of the international community on the other hand).
Here, we find China's keenness to (the success of the negotiations of the Iranian nuclear agreement, as a Chinese diplomatic success and victory in the face of Washington), and this was demonstrated through the previous Chinese proposals, which (included a negotiating framework based on mutual concession step by step to make it a success, meaning Iran's concession in exchange for the concession of the United States of America and IAEA negotiators).
The Chinese long-term vision is represented in proposing and negotiating all endeavors, proposals, and solutions regarding the Iranian nuclear file, in order to (gain a double international political weight for Beijing as a superpower in the face of American and Western policies, and in support of the Chinese position calling for international pluralism and the existence of a multilateral system that is active in it). If this is achieved, Beijing will be the (first and most international beneficiary of the completion of the Iranian nuclear agreement on conditions satisfactory to all), whether on the political or economic level, and without leaving any clear negative repercussions on the Chinese side itself in the future.
During the various stages of the negotiations, China also made unremitting efforts to resolve the differences between Washington and Tehran, especially (encouraging Beijing to adhere to the international joint plan of action, which China proposed as a solution to the problem of the Iranian nuclear file), known as: "JPOA"
The most prominent (proposals for the formulation of the Chinese negotiating framework towards Iran and the international community) to reach a comprehensive solution are the development of Chinese proposals, based on five points, as follows:
Ensuring commitment to dialogue between the (5+1) group and Iran.
Seeking a comprehensive, fair, appropriate and long-term solution.
Follow the principle of solution step by step and alternately.
Creating a suitable atmosphere for dialogue and negotiation.
Ensuring a comprehensive approach to address the symptoms and root causes of the crisis.
The "Chinese comprehensive solution strategy towards the Iranian nuclear crisis", is also based on China's proposal for a comprehensive solution based on four points, the most prominent of which, represented in:
It is necessary to activate political decisions with Iran, and not just rely solely on technical solutions, given that the (Iranian nuclear file has a political-security character).
All international parties must meet and move with each other in the middle of the road to achieve the necessary flexibility, and this requires (accepting settlements from all international parties, including Iran).
Follow the principle of "step-by-step and reciprocal solution", which is the common item in all the internationally proposed Chinese proposals.
Thinking outside the box to find a comprehensive solution to the Iranian nuclear crisis, meaning: reaching solutions that may be (new, innovative, technical and technical), as steps in achieving negotiations with Iran.
The most prominent of these innovative, new and unconventional Chinese solutions for the step of resolving the nuclear crisis with Tehran, is (China's proposal for a solution that includes redesigning the core of the "Arak Heavy Water Facility" reactor, which will distance it from the nuclear problem by reducing its consumption and reducing the efficiency and degree of its work to the maximum extent), and here, we can note that the Iranian Arak nuclear facility is capable of producing plutonium, a dangerous substance that is usually used to make a nuclear bomb, that is, for military uses. The (Iranian Arak reactor) was a serious obstacle to the progress of negotiations with Iran, until China proposed an innovative solution outside the box, it is (the idea of ​​redesigning the Iranian reactor core so that it is unable to produce plutonium for military purposes).
China adheres here, in accordance with the text of the previous nuclear agreement with Tehran in 2015, to establish (a mechanism that guarantees common responsibilities among all, especially the group of negotiating countries (5+1), which are the countries that participated in the negotiations with Iran for the purpose of reaching the nuclear agreement), especially at the invitation of China towards a step of the (international integration of Iran in the fields of peaceful nuclear cooperation, as well as providing technical and technical assistance to Iran for peaceful purposes). Hence, China will have a leading role in achieving the future negotiation plan with Iran.
According to the official Chinese vision, (setting a condition for lifting the sanctions imposed by the United States, the European Union and the United Nations, in exchange for Iran imposing long-term restrictions on its nuclear program), that the West suspects is aimed at making an Iranian nuclear bomb in the long run, with China constantly launching a major diplomatic offensive to counter all the unilateral sanctions imposed on Iran by the United States and Europe.
An official Chinese assertion came, through (a major report issued by the "Chinese People's Daily", which is the official newspaper of the ruling Communist Party of China, which confirmed that "China's leadership of talks with Iran has sent a message of hope to the world about the success of Chinese diplomatic efforts towards the solution step". The Chinese newspaper emphasized the result, by emphasizing of "The facts are now showing that dialogue and negotiations were the only correct and effective path to an appropriate solution to the Iranian nuclear issue, and that a particular country's threat to use force against Iran and impose unilateral sanctions is unacceptable". The Chinese People's Daily concluded its directed primarily speech to the international community, by emphasizing that: "China is one of the main advocates of the principle of searching for political solutions regarding Iran, and that Iranian talks, according to Beijing's vision and philosophy have always demonstrated the importance of this philosophy".
The confirmation made by the current Chinese Foreign Minister, (Wang Yi) who has assured that: "China and the United States of America bear great responsibilities in protecting the international regime for nuclear non-proliferation, so they should remain in good contact during the negotiations, and trying to instill positive energy towards the negotiation file with Iran".
China is trying (to prove its ability before the International Atomic Energy Agency and the international community to convince the Iranians of appropriate solutions, through China's supervision of the formulation of a neutral agreement that satisfies all parties, through China's continued close coordination with all relevant parties, including the United States of America itself), and the Chinese attempt to supervise on all arrangements and play a constructive role during this process. This is despite the differences between China and the United States of America on everything, starting with (the United States of America signing the AUKUS Defense agreements and the Quad agreement to confront China, electronic security differences between the two parties, the dispute over the value of the Chinese currency, trade differences, and the United States' ban on dealing with the Chinese company of "Huawei" to introduce the fifth generation of the networks)….etc.