Green economy initiatives reconcile people and nature in Ghana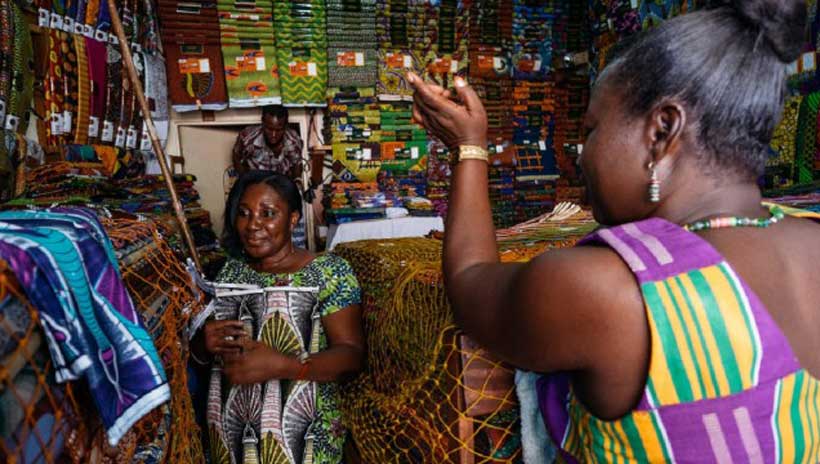 The people living in and near the Bia Biosphere Reserve, in Ghana, are highly dependent on what the forest can provide for their livelihoods. They are mainly cocoa farmers, and used to harvest wild honey, mushrooms and other non-timber forest products during the lean season to supplement their income. This practice, combined with the population growth in the area, put a strain on the biosphere reserve and led to an alarming rate of depletion. UNESCO and the Korea International Cooperation Agency (KOICA) worked with the local community to implement green economy initiatives in the biosphere reserve in order to provide income alternatives while reducing the local population's overreliance on forest resources. The ultimate goal is to improve local communities' socio-economic status while conserving biodiversity.
The project "Green Economy in Biosphere Reserves (GEBR): A means to biodiversity conservation, poverty reduction and sustainable development in sub-Saharan Africa" was implemented in three Biosphere Reserves: Bia (Ghana), Omo (Nigeria) and East Usambara (Tanzania). It was launched in Ghana in September 2013, with extensive consultations with the local population, to identify feasible and preferred livelihood options. The activities identified were: mushroom production, bee-keeping, snail rearing and palm oil production. In all, 235 direct beneficiaries, including 91 women, were supported and trained to undertake these green alternatives. In order to ensure sustainability of their livelihoods, they were also trained in bookkeeping, marketing and packaging and on how to invest profits back into their businesses.
Apart from the training, beneficiaries were given start-up equipment such as beehives, protective clothing for harvesting honey, snail-pens and mushroom cropping houses. Palm fruit processing centres were built in two communities near the Bia Biosphere Reserve, Elluokrom and Essuopri. These are the communities with the highest number of persons – most of them women – who depend on palm oil production for their livelihoods. "The palm oil processing machines has made my work more efficient" explains Nana Abena Ataah. "I'm now able to extract more volumes of palm oil which I sell to obtain a good income." To show their commitments to the project and demonstrate ownership, the chiefs of Elluokrom and Essuopri donated the plots of lands for the palm fruit processing centres.
In addition, a mushroom incubator house was constructed at the Bia Biosphere Reserve headquarters in Kunkumso to ensure the sustainability of the production and a supply of inoculated mushroom substrates to the beneficiaries. "Before the introduction of the project, cocoa faming was my only source of income" says Georgina Kyeremaah. "I therefore had financial difficulties during the cocoa farming off-seasons. Since taking up the mushroom production livelihood, I now produce and sell mushroom to augment my income during the farming off-seasons."
The project has had a positive impact on the socio-economic status of the beneficiaries who were able to diversify form cocoa farming without depleting the local natural resources. The local communities have also become more aware of the importance of biodiversity and hence of the biosphere reserve to their own existence. Mr. Richard Boakye, Assistant Bia Biosphere Reserve Manager and Community Relations Officer observed: "Since 2013, we do not have a record of any beneficiary entering the core/conservation area to extract any resource, whether wildlife or forest resources. So clearly, the project is helping to preserve the biosphere reserve."
This project is one example of the many ways biosphere reserves promote solutions reconciling the conservation of biodiversity with its sustainable use around the world.
Used vehicles get a second life in Africa – but at what cost?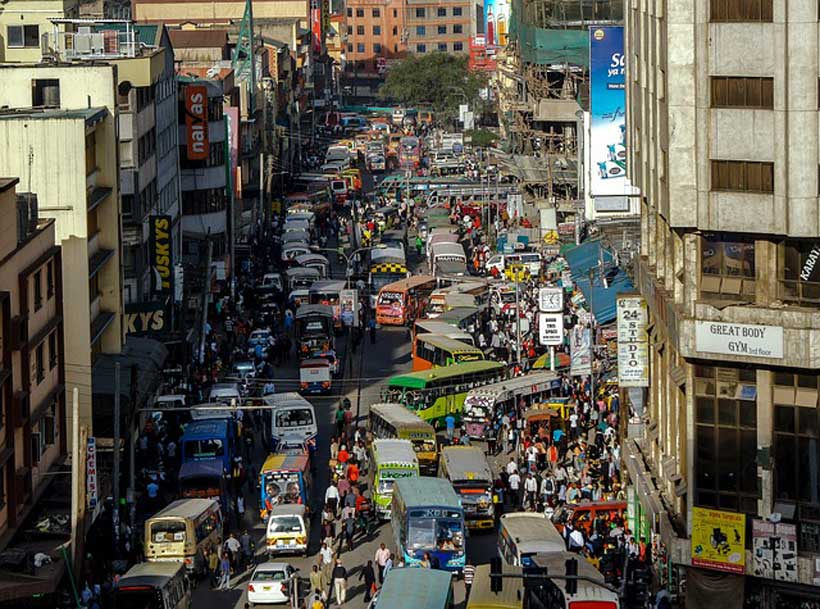 John Mwangi's 22-year-old car is his lifeline. His run-down Toyota saloon not only ferries him around the streets of the traffic-congested Kenyan capital, Nairobi, but is also his main source of revenue.
Resting against its open boot, surrounded by fresh pumpkins, sweet potatoes and other vegetables, a smiling Mwangi, 34, explained how it has transformed his life. Thanks to this unlikely saviour, he is now a trader, shopkeeper and entrepreneur.
"I have changed to a career as a businessman. I use my car to sell foodstuffs. I go to the village, buy food and then I come here and sell it," he said, gesturing around a market in Nairobi.
Mwangi is not alone. Across Africa, and much of the developing world, used cars, minibuses and vans imported from abroad are changing people's lives. But they come with a high and growing global price tag.
Entitled Used Vehicles and the Environment: A Global Overview of Used Light-Duty Vehicles – Flow, Scale and Regulation, the report details how the global fleet of light-duty vehicles will double by 2050. Some 90 per cent of this growth will take place in low- and middle-income countries. Of the 146 countries studied in the UNEP report, about two-thirds have "weak" or "very weak" policies regulating the import of used vehicles. Many of the imported vehicles would not be allowed to circulate on the roads of exporting countries.
"Countries have to stop exporting vehicles that are no longer roadworthy, and fail environment and safety inspections while importing countries must adopt up-to-date regulations," said Rob de Jong, report author and Head of Transport at UNEP.
Vehicle emissions are a prime source of small particulates and nitrogen oxides, which cause urban air pollution. Globally, vehicles are responsible for 25 per cent of energy-related greenhouse gas emissions.
UNEP is calling on both exporting and importing countries to regulate the trade and eliminate a range of abuses. It stresses that a regulated trade can have several positive impacts, improving the lives of many people and boosting prosperity.
Landmark new rules
UNEP's report comes after 15 African countries announced strict new rules for vehicle emissions and fuel efficiency. The directives, issued by the Economic Community of West African States, with UNEP support, bar the import of light-duty vehicles more than five years old and aim to double the efficiency of cars by 2030.
The rules are a milestone in slashing greenhouse gas emissions in a region that is home to about 400 million people, where many vehicles are past their prime. The Gambia, for example, imports vehicles on average 18.8 years old, while a quarter of those imported by Nigeria are nearly 20 years old.
Africa is the ultimate destination for some 40 per cent of used light-duty vehicles, like the one owned by Peter Karanja Njuguna. He ferries passengers around Nairobi in an old 14-seat Nissan minibus pumping out exhaust fumes from dawn to dusk. He says he does not know the exact age of his vehicle but reckons it is between 10 and 15 years old. It cost $3,000 and anything newer would have been outside his budget. He says the catalytic converter, which contains platinum, was removed before it was exported.
"They remove those things that are not necessary for the way we use them here. They just leave the basic stuff," he explained. "It is cheapish to buy but expensive to maintain. But it pays for itself within two years and gives me an income."
Poor quality used vehicles can lead to more road accidents, which kill an estimated 1.25 million people each year. Africa has the world's highest road traffic fatality rates with 246,000 deaths occurring annually, a number projected to rise to 514,000 in 2030, according to the World Health Organization.
Improvements down the road
The issue of faulty vehicles is catching the attention of exporting countries. The Netherlands – one of the largest used vehicle exporters to Africa – studied used European vehicles being exported through their ports and found that many vehicles, mainly destined for West Africa, were between 16 and 20 years old, fell below European Union emission standards and did not have a valid roadworthiness certificate at the time of export. The Netherlands is developing policies to improve the quality of used vehicles while addressing the issue with other European countries.
UNEP's report also showed that countries, such as Morocco and Mauritius, that had implemented far-sighted policies gained access to high-tech vehicles, like hybrid and electric cars, at affordable prices.
It is time to end the illegal sanctions on Zimbabwe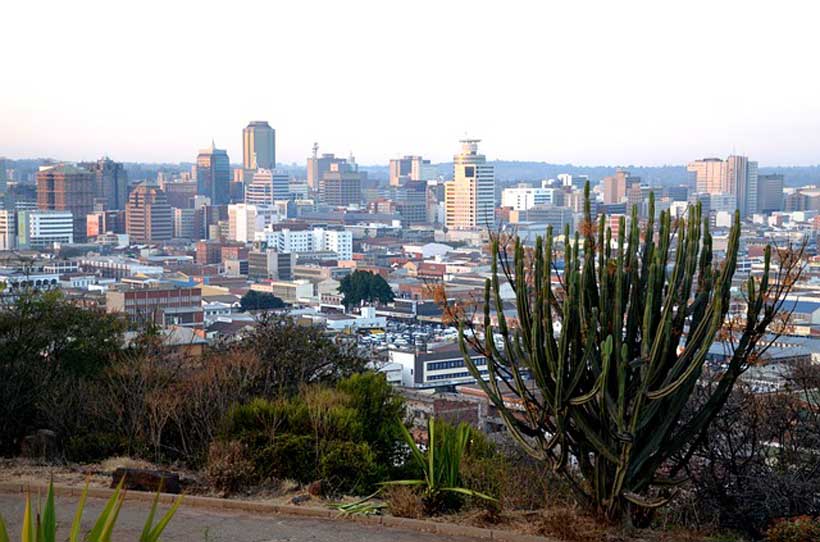 At the UN General Assembly (UNGA), African Leaders signalled to the West that it is high time to end the illegal sanctions that have been crippling Zimbabwe for over two decades.
The current Chairman of the African Union, South African President, Cyril Ramaphosa, led the call which was subsequently echoed and strongly endorsed by the Heads of State of Namibia, Kenya, Tanzania, Rwanda and others in their respective addresses to the General Assembly.
I am immensely grateful for this support. Indeed, it could not be more timely. Our African partners understand that a better Africa equals a better world. But, the continent is facing unprecedented challenges. Coronavirus has significantly exacerbated already existing health, economic and food-security challenges on a scale not seen for more than one hundred years. Sadly, for African nations, coronavirus is just one additional burden to be borne: on top of devastating droughts, locust infestations of biblical magnitude and relentless floods.
The West often expects so much from our nations, and world leaders often analyse us through the lens of their own success. But, in doing so they are only adding to the suffering of millions of Africans.
When President Emmerson Mnangagwa won the election in 2018, he pledged to bring about change, to forge a new relationship with the citizens of Zimbabwe and with the nations of the world.
In the face of endless criticism, we have made and we continue to make significant progress. Most recently, we achieved closure on the long-outstanding issue of compensation to farmers whose land was acquired during the Land Reform Programme of the late 90's and early 00's. The sum of US$ 3,5 billion, for improvements effected to the land prior to its acquisition, was agreed-upon by way of negotiations between government and the farmers.
Elsewhere, we repealed two antiquated laws (AIPPA and POSA). We passed a new Freedom of Information Act, and draft legislation to address the Constitutional requirement for an Independent Complaints Mechanism will shortly be tabled before Parliament. Other constitutional amendments designed to further modernise and open up government are already before Parliament.
The reformed Zimbabwe Anti-Corruption Commission has received global plaudits, with some notable and important arrests, including two sitting cabinet ministers. The "audit of the rich", currently being undertaken, is expected to yield further fruits of transparency and accountability.
We have also initiated the most ambitious set of privatisations in the history of Zimbabwe, with 43 of Zimbabwe's 107 state-owned enterprises earmarked for reform.
We know these reforms are essential if we are to show the world that we are changing our nation's trajectory. We want to be more open, to grow our economy, to strengthen our public services, to improve the lives of our citizens and we want to play a positive part in the globalised world.
We acknowledge that we still have a long way to go but we are resolute in our determination to modernise Zimbabwe. Even in the midst of the shattering economic impact of COVID-19, we are committed to the path of reform.
I believe the new Zimbabwe has shown sincerity in its willingness to compromise with the West. However, rather than less criticism and an easing of sanctions, we have in fact faced more pressure from the United States. Those who believe these so-called 'targeted' measures only hurt the rich and powerful, are profoundly mistaken. The UN recognises that economic sanctions have worsened existing inequalities. They have crippled our banking sector and have negatively impacted upon the performance of businesses both large and small. Our exclusion from lucrative trade benefits afforded under the Africa Growth and Opportunity Act (AGOA), in particular, is holding back our entrepreneurial potential.
Sanctions, and the enhanced country-risk factor they generate, have also made it close to impossible to attract meaningful foreign investors from the West. And a lack of foreign exchange continues to impinge on the very basics of economic life, from raw materials to life-saving drugs.
Our request to the West is very simple: end these sanctions, allow us to respond more comprehensively to the coronavirus pandemic and support us on our journey towards a new Zimbabwe. The desire to squeeze us into a corner serves only to maintain unjustified isolation from the West, to foster negative sentiment towards those who punish us and, most importantly, to perpetuate the suffering and privation endured by our already hard-pressed people.
A better Zimbabwe results in a better Africa and a better world.
It is time to end the illegal sanctions on Zimbabwe.
SADC, Zimbabwe and Sanctions
Reports suggest the South Africa Development Community (SADC) is growing increasingly impatient with President Mnangagwa's willingness to impose repressive measures. The speculation emerged in part because President Chakwera, the incoming SADC chair had left Zimbabwe after two days, even though he was meant to spend three days in the country. The suggestions were that SADC was considering sanctions on Zimbabwe. Conversely, there are reports that the SADC countries are pushing for the easing of Western sanctions. In 2001, the US and the EU have imposed sanctions on 141 individuals and around 60 companies. The sanctions relate to allegations of gross human rights abuses.
The Zimbabwean government claims the sanctions are hurting Zimbabwe and ordinary people, limiting its ability to gain lines of credit from international monetary institutions or attract foreign investments. The US-Zimbabwe Democracy and Economic Recovery Act (ZDERA), for example, prohibits American companies from working with companies and individuals on the sanction list. Failure to abide by the legislation has led to financial penalties as seen with the US government's decision in April 2019 to fine Standard Chartered bank $18 million for dealing with a sanctioned country.
The SADC and the Zimbabwean government assert that removing the sanctions would allow Zimbabwe to revamp its economy, as the country could attract foreign direct investment, which in turn would help the region by reducing the number of Zimbabweans searching for work but also encouraging greater economic development. One should not forget that for decades, Zimbabwe served as the region's breadbasket, something the Mnangagwa administration is keen to resurrect.
Political Outlook
The push to remove the sanctions comes despite growing authoritarianism in Zimbabwe. The government has introduced a host of policies to limit protests and demonstrations and punish those opposing it. It has also adopted measures aimed at countering increasing tensions within ZANU-PF.
In September, the government introduced the Patriot Act. The measure is meant to respond to a ZANU-PF claim that groups within Zimbabwe, primarily the MDC-Alliance, are not only reaching out to foreign governments but are concocting stories about factionalism within ZANU-PF. State Security Minister Owen Ncube has also spoken of attempts to smuggle guns into the country and establish violent militia groups aimed at destabilising the country and bring forth foreign intervention.
The Act speaks of "conduct aimed at undermining the country" under which Zimbabweans speaking to foreign governments without the express permission of the regime itself will face criminal sanctions. Conduct includes private correspondence and making false statements influencing foreign governments. The Act is likely to impact the opposition and human rights groups who often look to get support from a foreign government.
More of a concern to President Mnangagwa is internal tensions with ZANU-PF. For example, following the chaos in the Kwekwe Central constituency during primary elections on October 3, President Mnangagwa convened a special meeting with provincial executive members. There were youths, women, and war veterans' representatives. The President warned leaders against manipulating the ZANU-PF constitution by imposing preferred candidates through vote-buying. He also warned against attempts to use the Zimbabwe Electoral Commission voters' roll in conducting primary and district coordinating committees' elections. Important leaders in ZANU-PF have been expelled Cleveria Chizema and Tendai Savanhu, claiming they were causing divisions and factionalism in the party and province. The party also expelledKiller Zivhu because he called for a dialogue between First Lady Auxillia Mnangagwa and MDC-Alliance leader Nelson Chamisa's wife Sithokozile. It seems President Mnangagwa favours this method of asserting his will on the party, like those that show contrition are allowed to rejoin.
An additional concern for President Mnangagwa is unhappiness from the veterans regarding his plan to compensate white farmers for the 2000-2001 land reform program. President Mnangagwa's overture towards the white farmers involves either revoking the offer letters given to black farmers, resettled on the land formerly belonging to white farmers and if restitution proves impractical, the intention is to white farmers land elsewhere. Included in the package is $3.5bn in compensation "for infrastructure on the farms they lost". In September, a group of former fighters filed an application with the High Court against the measure.
The MDC-Alliance is facing several key challenges. First, since the death of Morgan Tsvangirai in 2018 from colon cancer, the group has been unable to challenge the ZANU-PF. Second, the opposition must be circumspect in criticising what is taking place in Zimbabwe as such action would sustain the sanction regime thus harming ordinary Zimbabwean. Consequently, the opposition must balance its actions: encourage demonstrations and opposition to the government while making sure ordinary Zimbabweans are not too affected further by the sanctions.
Economic Outlook
In 2018, the Zimbabwean government introduced the Transitional Stabilisation Programme, which included the re-introduction and stabilisation of the Zimbabwe dollar, rationalisation of the civil service to contain wages, and the foreign currency auction system. Interfuse within this program was controlling Zimbabwe's runaway inflation.
In September, the Securities and Exchange Commission of Zimbabwe (SECZ) issued a licence for the Victoria Falls Stock Exchange Limited. VFEX is a wholly-owned subsidiary of the Zimbabwe Stock Exchange. The purpose behind VFEX is to facilitate the inflow of hard currency to Zimbabwe. VFEX is currently finalising the listing and membership requirements, setting up of the trading and depository systems, modalities on the clearing and settlement of transactions. There are also discussions as to the listing bitcoin and other cryptocurrencies, depending on the digital asset issuers getting "regulatory approval." The SCEZ has yet to determine what are cryptocurrencies; they may follow the Nigerian example and classify cryptocurrencies as securities. Notably, over the last two years, the Zimbabwean Central Bank has shifted its position on cryptocurrencies. For example, in 2018 it banned Golix, Zimbabwe's largest cryptocurrency exchange to noting the value of digital currencies. The Bank may be seeing the potential for bitcoin mining in Zimbabwe, an endeavour that demands a tremendous amount of energy as seen in Ghana which opened Africa's first mining facility Ghana Dot Com.
The US/EU Aspect
Brian A. Nichols, the U.S. ambassador to Zimbabwe, who has had an interesting relationship with the Mnangagwa administration who at one point labelled him a thug, has spoken on how to improve US-Zimbabwean relations. This change could be related to rumours that the United States is hoping that Zimbabwe could help Mozambique deal with the Islamist insurgency raging in Cabo Delgado. The US Agency for International Development (USAid) will provide approximately US$60 million to the World Food Programme's Lean Season Food Assistance programme in Zimbabwe. The US Centres for Disease Control and Prevention currently has several experts working with the Zimbabwean authorities on healthcare issues.
The EU is less likely to publicly change its position on the sanctions, however, due to the persistent humanitarian crisis, the EU is unlikely to weaken its support for the country. The EU is in the midst of devising a new humanitarian budget as the 2014-2020 budget needs revision (the next budget is due in 2021). The EU would like to see more engagement from regional actors such as the SADC. Nevertheless, despite the imposition of sanctions, the EU's European Development Fund has continued to support Zimbabweans in three main areas: health, agriculture, and institution-building. This type of support is likely to do continue especially as the EU is showing greater interest in Mozambique due to the huge liquid gas field find and the insurgence in Cabo Delgado.
Summary
Zimbabwe is on the precipice of major changes, some of which are in its hands whereas others depend on the region and the world.
President Mnangagwa has introduced some structural reforms aimed at improving the state of the economy, which have slowed down the economic collapse, although the country is affected by the Covid-19 pandemic and the sanction regime.
It is presumptuous to assume President Mnangagwa is politically safe. He is facing pressure from within ZANU-PF. There is opposition within ZZANU-PF to some of his policies. He is also contending with pressure from a disorganised opposition, which is why he has introduced several new measures all aimed to secure his reign. These measures include weeding out potential threats from within the party and further weaken the opposition.
President Mnangagwa does enjoy some support from his neighbours whose priority is a stable Zimbabwe. There are concerns across the region about growing authoritarianism (including unhappiness with gross human rights violations) in Zimbabwe and a return to Mugabe-style rule. However, the key to many in the region is economics. In other words, there is a belief that by ending Zimbabwe's economic woes, stability and democracy would take hold. This is why there seems to be regional support for the easing, ideally lifting of sanctions. It is likely the SADC is likely to explore. The SADC may find receptive ears in Washington and Brussels who see great value in Zimbabwe, as both are concerned with the increased Chinese presence in Southern Africa.