The Fuzzy Nuclear Postures of Indo-Pak: A Great Threat to Peace
It is generally held that if terrorists got hold of some nukes, they will intentionally annihilate the bulk of human population within a short span of time. However, the experts question the experience and ability of terrorists to develop nukes orto assemble nuclear warheads, if they get access of some to thosein future. Nuclear Terrorism is a new subject for nuke speakers to spread panic among the peace-loving people across the globe who do not have enough knowledge about the dichotomy between the authorized and unauthorized use of nuclear weapons.
Many experts have argued that the emerging from the chances of a nuclear exchange is more likely to involve the nuclear states rather than from terrorists using nukes to eliminate their enemies. There are no confirm reports or evidence regarding theft of an intact nuclear weapon by non-state actors or terrorists. Despite theorists knowing about the lethality of nukes, irrationality from head of states and military officers, nuclear mafia, and poor governance of nuclear weapons in some nuclear states altogether have largely supported the nuclear weapons for deterrence.
Severaltheorists have championed the deterrence theory with the support of realists and neo-realists.Hans Morgenthau, Bernard Brodie, Herman Kahn, Kenneth Waltz, Sumit Ganguly, and John Mearsheimer have largely supported nuclear weapons for deterrence or for avoiding major wars between the belligerent states. However, Vipin Narang is of the view that these theorists have undermined the nuclear postures of respective states. For instance, India and Pakistan's nuclear doctrines are challenged by numerous experts on the grounds that both nuclear states have unclear and provocative nuclear postures that can easily culminate into a nuclear winter between the two enemy states.
The states of India and Pakistan have crossed the nuclear threshold in May 1998 by denoting 11 nuclear devices. Subsequently, both states have provided clarifications about their nuclear tests and claimed loudly to be responsible nuclear weapon states. After the nuclear explosions, optimists argued that nukes will stabilize the tensions between the two states, however, Timothy Hoyt writes that South Asia still remains a dangerous place contrary to the arguments put forward by certainanalysts that nuclear weapons would induce stability. He further arguesthat the divide between India and Pakistan hascreated a distrust owing to non-resolution of Kashmir dispute.
The studies on India-Pakistan nuclear doctrines have presented a negative message for world peace because of the several loopholes highlighted by the experts in the nuclear policies of the two countries.Scott Sagan presents a worrisome picture of about the organizational biases in the context of Indo-Pak nuclear relationship. He argues that both the states have exchanged nuclear threats during the crisisand Kargil War of 1999, and cannot be trusted to behave rationally in future. Sagan explicitly states that there are "imperfect humans inside imperfect organizations" in India-Pakistan nuclear relationship and in the nuclear deterrence might fail in the future.Similarly, Vipin Narang portrays the interest of Bhartiya Janata Party (BJP) in India's nuclear superiority over Pakistan the role it plays to accelerate India's nuclear arsenal in order to dominate Pakistan and counter China. The nuclear arms race might result into the mismanagement of nuclear warheads due to organizational biases in the context of India and Pakistan as well. From Narang's statement it is quite apparent that minimum deterrence pledge taken by both states will not be implemented because of the intense rivalry and trust deficit between the two states.
There is no official nuclear doctrine of Pakistan. However, Lt. General Khalid Kidwai identifies four thresholds for Pakistan's use of nukes: First, Space Threshold: If India occupies a large portion of Pakistani territory. Second, Military Threshold: If India destroys a large part of Pakistan's land or air forces. Third, Economic Threshold: If India tries to strangle Pakistan's economy. And fourth, Political Threshold: If India destabilizes Pakistan's domestic political system. As nuclear warheads of Pakistan are Indo-centric, it declares that it will use its nuclear weapons on its first strike against conventional attack from India.
India disclosed its nuclear doctrine with no-first use pledge and minimum deterrence posture in 1999. However, the 2003 revision of India's nuclear doctrine diluted the no-first useclause by countenancing nuclear first use against a 'major attack' using the other two weapons of mass destruction – chemical and biological weapons. The other changes in 2003 revision included the shift from minimum deterrent to credible minimum deterrent posture and posture of no-first use of nukes, nukes will be used in retaliation against a nuclear attack on Indian territory or on Indian forces anywhere. The word 'anywhere' was added to the 2003 doctrine, that underscores the possibility that Indian soldiers could be fighting a conventional war inside Pakistan.
One can easily understand why India have added the word 'anywhere' to the 2003 doctrine andhas disclosed the Cold Start Doctrine as a limited war option under the nuclear umbrella after the 2001-2002 stalemate between India and Pakistan. India's nukes have failed to deter Pakistan in 1999 Kargil war and other sub-conventional conflicts. That is why a limited war doctrine was disclosed by India to warn Pakistan to halt cross-border terrorism. However, Pakistan explicitly stated it will use its Nasr Missile, a tactical nuclear weapon on its own soil against Indian troops.
Indian leaders warned Pakistan several times to destroy it completely by massive retaliation (unacceptable damage) after Pakistan threatened to nuke India. However, Sumit Ganguly and Devin Hagerty argue that India's no-first use pledge is nothing but a 'rhetorical device'. Raja Menon argues that there is inter-service rivalry in India as Indian Air Force (IAF) might not wait for Pakistan's first strike. As per IAF planning study, Vision 2020, IAF is planning for first strike capability in future. Sagan also states that no-first strike does not mean that India doesnot have a first strike capability. He also points outthat the Indian Nuclear Air Command is working towards having a first strike capability. Similarly, Vipin Narang argues that India will not allow Pakistan to nuke it first. The pre-emptive strike option was always in the minds of Indian decision makers during the crisis situations.
The most alarming source in South Asian region is never ending nuclear arms race between India and Pakistan. The minimum deterrent posture is no longer a valid option for both states. According to the 2017 worldwide nuclear report by Hans M. Kristensen & Robert S. Norris,there are nearly fifteen thousand (15000) nuclear weapons in the world. The source of alarm is that amongst the 15, 000 nuclear weapons, 1800 are on high alert and ready for use at a short notice.The report also mentions that both India and Pakistan are qualitatively and quantitatively increasing their nuclear arsenal. The nukes have been increased to provide a boost to nuclear deterrence.
John Mearsheimer sounds confident about the success of nuclear deterrence due to mighty ocean barrier between the US and Russia. However, he is of the view that nuclear deterrence might not succeed in those belligerent states which share close borders. For instance, India and Pakistan do not have enough time to decide whether an attack is deliberate or accidental, the response will be catastrophic as a retaliation. Due to an advantage of missile defence systems, the belligerent states might opt for a nuclear war. Harmen Kahn has explicitly stated that nuclear war can be won because of missile defence systems, evacuations, shelters, and shells.
Similarly, the missile defence system might not function well in the context of India and Pakistan because massive first strike of missiles will break down the defence system easily. The missiles will travel in few minutes, there are also chances of failure of alarming system to judge the incoming missile. Rajesh Rajagopalan interestingly argues that Pakistan possesses missiles which are superior to that of India due to an assistance to Pakistan from China and North Korea in making missiles. According to experts the Nodong missiles and Ghauri missiles are same. Similarly, Narang argues that some missiles were directly received by Pakistan from North Korea.
The other source of concern is the poor accountability of nuclear weapons and nuclear mafia that is operating in both states as Pakistan's nuclear warheads are under the strict control of military. During the Kargil Warthe then Prime Minister of Pakistan, Nawaz Sharif was told by Bill Clinton about the deployment of nukes by Pakistan military of which Sharif was totally unaware of. The head of the Strategic Plans Division is responsible for nuclear planning,command and control system in Pakistan. Itis true that political leaders had been making provocative public statements about using nukes against India. Samina Ahmed, however, clears these provocative statements that the issue of prestige is also evident in Pakistan's equal desire to stand with India. The nuclear threats sometimes were exchanged for domestic determinism and prestige which Sagan calls a normative factor. However, Pakistan military perceives India as a potential enemy that is why nuclear weapons were seen as an object rather than a means for national security argued by Sagan.
India too has alerted its nuclear capable missiles during the Kargil War. The Chief of Indian Army Staff, General V.P. Malik has confirmed that missiles were positioned at high trigger alert during the Kargil War to annihilate Pakistan. Raj Chengappa claims that, "India [then] activated all its three types of nuclear delivery vehicles and kept at what is known as Readiness state 3-meaning that some nuclear bombs would be ready to be mated with the delivery vehicles at short notice." He further states that, "at least four of them (Prithvi ballistic missiles) were readied for a possible strike. Even an Agni missile capable of launching a nuclear warhead was moved to the Western Indian States and kept in a state of readiness."
It is clearly understood that both the states cannot be trusted for behaving sensibly in future. We are alarmed about the unauthorized use of nukes, however, several reports from the experts upset us with the fuzzy nuclear postures and irrationality of India and Pakistan that might trigger an authorized use of nukes. India rejects the Pakistan's offer to explore a nuclear free-zone area in South Asia, Vajpayee clearly responded to Pakistan that "we have to keep in mind developments in other neighbouring countries as well". Vajpayee further stated that "though we believe in a minimum credible deterrent, the size of the deterrent must be deterred from time to time on the basis of our own threat perception. This is a judgement which cannot be surrendered to anyone else."
Pakistan is also not in a mood to roll back its nuclear programme. Pervez Musharrafargues that "only a traitor would think of rolling back." Similarly, Abdul Satar argues "…in order to ensure the survivability and credibility of the deterrent, Pakistan will have to maintain, preserve and upgrade its capability".
Due to the poor management of nuclear weapons, the international community is concerned about the Jihadi networks in Pakistan who might steal the nukes for their own purposes. Stephen Cohen is worried about the zeal of Jihad against Unbelievers that Pakistani military always encourages the Jihadi's to target India. Cohen argues that the nuclear attack on non-combatants in urban areas in India is one of the aim of Jihadi organizations in Pakistan. Similarly, India's nuclear doctrine also talks about the 'unacceptable damage' that means a nuclear attack on civilian areas.
Surprisingly, anIndian army officer suggested George Fernandes, Defence Minister of India, to denote a nuclear device in Siachen to drown Pakistan completely to settle the Kashmir dispute once for all. The Indian Chief of Army Staff, General S. Padmanabhan's statement on January 11, 2002 to nuke Pakistan was a surprising statement that uproar the Indian Prime Minister Office.Nobody can deny the fact that there is possibility of irrational behaviour (nuclear exchange) between the two belligerent states.
Thus, it is clear with the help of several studies on India-Pakistan nuclear brinkmanship that there is possibility of nuclear omnicide in South Asia. The organizational biases, blurry nuclear doctrines of no-first use and first-use of nukes, poor accountability of nukes, advantage of missile defence systems, intense rivalry, unresolved Kashmir dispute, and close borders might become the reasons for the failure of nuclear deterrence in South Asia.
Why Strategies of Stakeholders in Afghanistan Failing Against Taliban?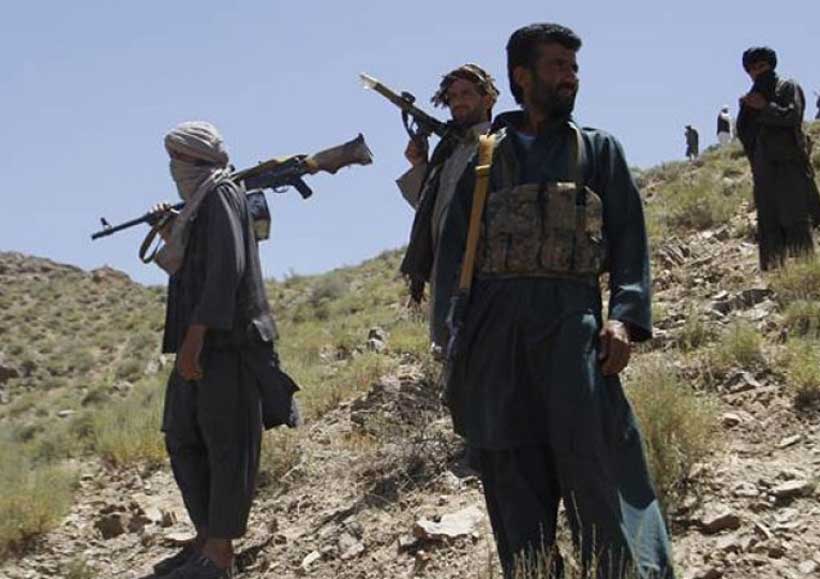 Taliban is increasingly gaining ground in Afghanistan, on daily basis, for considerable period. US may have declared ending its military mission in Afghanistan as "Mission Accomplished on 'Global War on Terrorism' (GWOT)", but in reality, its embarrassing exit will continue to haunt its reputation for a long time. With Taliban gaining territory every passing day, simultaneously imposing horrifying restrictions on captured territory as 'Islamic traditions' it indicates transition of GWOT into global resurgence of terror, in collusion with Pakistan. While all regional stakeholders are concerned, but watching helplessly, it is evident the strategy adopted by Taliban, assisted by Pakistan has done better than that of others, so far, unless a positive mid-course correction takes place to turn the tides. A critical analysis of strategies of each of the stakeholder is necessary to infer future possibilities.
Why US lost GWOT in Afghanistan?
US supported by multinational forces entered GWOT, post 9/11 incident, with an aim to dislodge Taliban Regime, which sheltered al-Qaeda under Osama Bin Laden, who masterminded execution of the barbarous terrorist act in New York. Their military aim encompassed ensuring that no terror group in Afghanistan becomes strong enough to hit their mainland again, besides eliminating Osama Bin Laden and some other terrorist leaders. Peace and Development in Afghanistan was an expected side-effect, not their main aim. To execute it, US had to depend on Pakistan for logistics chain, intelligence and boots on ground, despite full knowledge of Pakistan's support to Taliban and other terror groups, having gainfully used services of ISI and Pakistan Army against erstwhile USSR.
As per principles of war, had US stuck to its aim and exited after dislodging Taliban Regime, reinstating a democratically elected Government in place, eliminating Osama Bin Laden, marginalising al-Qaeda and other terror groups, it would have been a graceful exit. It stretched its aim to impractical limit, of eliminating Taliban and other Islamic terror outfits from Afghan soil, least realising that the military power by itself can't eliminate Wahabi ideology. Finding only military solution to problem of religious fundamentalism was a strategic misjudgement. This shifted achievement of the aim of multinational forces (MNF), beyond their culmination point, operationally.
MNF was of fighting from urban bases, through technology and airpower could not eliminate Taliban from rural areas. People are centre of gravity in such operations; hence one innocent kill in collateral damage of airstrikes can lead to birth of many terrorist, strengthening ideology of fundamentalists. Battle fatigue and political considerations steered the desire of MNF to pull out. In exuberance to do so, sham peace negotiations of US with Taliban (which turned out to be an exit deal) was the next error committed by US. It legitimised Taliban as political entity from terrorist status; which led to a tired US military, fighting defensive battle against a resurged, legalised Taliban for a safe exit.
US consistently underplayed Pakistan's support to Sunni terrorists in the region, making it a major beneficiary of monetary help and military hardware. It is to the credit of Pakistan that it lured US to extract maximum, by encashing their expertise in terrorism, and finally helped US in defeating itself in GWOT. Now after 20 years of war, losing 2400 soldiers, more than $3 trillion, US and MNF have also lost the strategic space, bases in Pakistan, amounting to a walkover in Af-Pak region. A threat by US, not to recognise Taliban, if it takes over Afghanistan by force, forming Quad with Pakistan, Afghanistan and Uzbekistan, some drone strikes and evacuating informers are weak responses to mitigate embarrassment indicating its helplessness.
Is Strategy Adopted by Taliban Superior?
A battle hardened Taliban having learnt some lessons after losing war against MNF, managed to survive in rural areas with full support of Pakistan, hosting some of their leaders in safe sanctuaries in their country, despite claiming to fight for US and MNF. When the MNF crossed their culmination point, Taliban with Pakistan's support started to gain ground in rural areas. Taliban encashed on the combat fatigue of US forces and its political ramifications, encouraged US Administration to talk, establishing its legitimacy as an essential actor. Pakistan's mediation in this exercise favoured Taliban and not US, although the optics was differently narrated. Thus a rejuvenated Taliban was fighting a tired US Forces, operating from their bases avoiding rough terrain and infantry dominated operations, relying more on technology and firepower, which has serious limitations in type of terrain in area of operation. The air and drone strikes proved inadequate to prevent growing influence of Taliban. This triggered a race for strategic space in that region, with almost every neighbour (Russia, Pakistan, China through Pakistan, Iran and Qatar) organising peace talks between various stakeholders, primarily to suit their own interests.
With US Taliban Peace Deal signed and US withdrawal in progress, Taliban gained maximum strategic advantage by consolidating occupation of rural areas and then increasingly capturing various border districts to takeover crossings of Afghanistan with other countries to isolate Afghan National Defence and Security Forces (ANDSF), which have numerical superiority, but are based in urban areas, having defensive mindset. With few military gains the strategic momentum of Taliban has improved and initiative is on their side. This has increased the pace of capturing territory, while their political and diplomatic wing continues with sham talks.
Taliban also encashed on urgency of US Forces to exit, by putting up demands like release of 5000 prisoners, which Afghanistan Government had to agree under US pressure. This in effect increased the numbers of fighters of Taliban. In the meantime Pakistan, increasingly under pressure from FATF, diverted over 10,000 terrorist to fight alongside Afghan Taliban, besides some professional guidance from Pakistan Army and ISI, and occasional air support. Taliban is now in a position to insert itself between important towns to isolate ANDSF, struggling with low morale, due to some surrenders.
Taliban's strategic aim is to get into power structure on their terms, without fighting any elections, by putting maximum pressure on negotiating table, after capturing maximum territory. That is why they are continuing with talks and offensive simultaneously. Taliban is aware that with Sharia Law tag it can never win an election (which it terms as non-Islamic governance model of West). It may not be keen to seize power by Force due to fear of being isolated, which will make it difficult for them to govern, giving rise to forces countering them within. They are aware that they don't have mass people's support, who have got used to democracy in last 20 years. Taliban thus finds talks and offensive simultaneously, as their best option for political solution in their favour.
All promises of Taliban leaders that it is moderate Taliban 2021 capable of meeting people's aspirations, stand junked as 'Shariah Law' like curbs back in place in Taliban controlled areas. Men lose freedom to shave & smoke, forced to wear turban, women lose freedom to moving out without male companion and most disgusting is listing of single girls between 15 to 45 years, to be married to Taliban fighters as reward. Even if Taliban leaders pose moderate, their fighters will not let the leaders settle down for anything but Shariah Law.
What is Going Wrong with ANDSF Strategy?
ANDSF in numbers are two to three times more than Taliban fighters, but are low in morale, suffering a defensive mindset. They are not venturing out of urban areas and trying to halt Taliban with less potent air power which Americans had. Over last 20 years they went into a syndrome of overdependence on foreign forces and foreign aid. The Afghan Government with fractured mandate and various groups eyeing to share power, weakened the homogeneity, as an effective establishment to govern. In military strategy, a defender can never win, but can at best delay the defeat. Operationally ANDSF are making same mistake as MNF made by trying to win by airpower and defending bases, thus leaving the initiative with Taliban. If ANDSF fights with offensive mindset, sound strategy, small gains can improve sagging morale, which can change the tide against Taliban.
China; A wild Card Entry!
Chinese strategic interest in Afghanistan includes, connectivity projects to Iran by extending CPEC to get warm water access, fill the strategic space vacated by USA and exploit mineral and other resources of Afghanistan, including share of narcotics trade.
China, with initial hesitancy of not becoming the third power (after USSR and USA) to suffer "Graveyard of Empires" seems to have made an unprecedented move of recognising, engaging and striking a deal with Taliban by inviting its high power delegation to Tianjin, ignoring the Government of the day in Afghanistan. China hopes that it will be able to secure its security and economic interests with Taliban, which is promising no support to ETIM and inviting their investments, thus opening the window for economic exploitation, in a haste for recognition. It is interesting to see that Islamic Emirate, posing to champion Islamic cause are getting sold out to ignore atrocities to Uyghurs for the sake of power and money, or it's a sham promise to get recognition.
This is a dangerous honeymoon, because neither Taliban is homogenous, nor Chinese have support of local population and there are many groups like ISKP, which may not buy the offer of China to ignore atrocities in Xinjiang. Taliban itself has ETIM cadres fighting for them including some commanders, who are unlikely to compromise, although they don't mind making a sham promise for the sake of seeking international legitimacy. China may thus find that it may be much more risky to operate any transport corridor in Afghanistan, than doing so in Pakistan, where a politicised Army is involved in sustaining it with little success. Chinese however have learnt a lesson out of Russian and US debacle, therefore, despite their strategic interest they haven't invested any large amount in Afghanistan so far, nor are they likely to do so, unless they are very sure of the viability of the next government.
Pakistan's Double Game: Unprecedented Opportunities and Concerns!
Pakistan's strategic aim has always been to seek strategic depth in Afghanistan by enforcing Durand Line over friendly or weak government in Kabul, and edge out other players from Afghanistan. It has been uncomfortable with Indian presence for developmental work in Afghanistan and growing closeness between USA and India to an extent that it was propagating an unsalable narrative that India is trying to surround it from three sides. Its nexus with Taliban is quite old and its assistance to it was one of the causes of US failure in Afghanistan, as it managed to play a double game with US and Taliban. It was also an opportunity for Pakistan to send out large number of terrorists to fight alongside Afghan Taliban, whom it wanted to relocate to avoid FATF fallouts, to preserve what it terms them as their 'Strategic assets' to be used elsewhere later.
The opportunity is also marred with some serious concerns. Taliban in power never compromised on Durand Line and their stance in future is likely to be similar. Taliban also has many groups within including TTP, which will also get stronger to strike Pakistan, as power of Taliban grows. Innumerable refugees outflow along with some inimical terror groups is also a concern. Pakistan's strategy of joining hands with Taliban, dumping Ghani's Government and luring China in this strategic space has gone off well so far. It has also been successful in edging India out of Afghanistan, to some extent, with its terrorists incrementally damaging Indian built assets.
Other Stakeholders!
All other stake holders are concerned with likelihood of export of terrorism, but are gravely short of options and leverages, as no one is keen to put boots on ground, knowing fully well that no foreign recipe of peace in Afghanistan has worked in past, nor will it work in future. Russia is concerned about export of terrorism in CAR states, where it assumes a priority right due to historical connect of USSR. It is however in no mood to burn its fingers again by any direct intervention. CAR countries are strengthening their military forces along borders to minimise export of terrorism into their countries and handle upcoming unprecedented refugee crisis, if Taliban comes to power.
The Indian Discomfort!
India has always been emphasising on Afghan led, Afghan owned, Afghan controlled, elected, democratic government and has invested tremendous amount of goodwill in people of Afghanistan and Ghani's Government through large amount of development projects, and capacity building of various institutions, with a cumulative sunk cost of $3 billion, more than any other country in the region. India suffers from a major handicap that despite being a legal neighbour of Afghanistan, it doesn't physically hold the common border, thus has no direct land route. This reduces the capability of India to directly influence outcomes in Afghanistan; hence it was never taken seriously by other stakeholders even during talks.
All effort by India are being made indirectly, through diplomacy and capacity building of institutions including ANDSF. The historical engagements with Taliban in past have not been positive, in the backdrop of Kandahar hijacking or Indian support to Northern Alliance; hence if Taliban comes to power it is unlikely to prioritise Indian interest over Pakistan. The Indian strategic interest include connectivity projects to CAR through Afghanistan, bypassing Pakistan and prevention of export of terrorism. In this context, if Taliban comes to power, India will have to do business with Government of the day. It was known that Afghanistan was never stable in last few decades; hence Indian planners need to rethink if investment of $3 billion in an unstable country was worth the effort or otherwise.
What Next?
There is a need to boost the morale of Afghan Forces, with air support, military assets and maintenance of its existing damaged air assets. An offensive mindset, and sound military strategy can turn the tide in ANDSF favour. They need to focus on recapturing border crossings, utilise other non-state actors also in engaging Taliban to weaken blockades with guerrilla tactics. There is a need to create a viable countervailing force within Afghanistan, as Taliban suffers a weakness of poor population support and lesser numbers. There is a need for US to rein Pakistan in adding strength to Taliban through overt/covert means, for the sake of innocent people ladies and children of Afghanistan. History may not excuse global community, silently witnessing a democratic society being plunged into stone age governance, functioning on religious fundamentalism mode, ready to export terrorism globally.
If left to Afghan people, civil war will continue and Taliban even if in power, will also face unprecedented cycle of instability from angry population resenting Sharia law and rival groups in Afghanistan and within Taliban. Various tribes and terror groups will ensure that no single entity or foreign player gets that strategic space exclusively. It is unlikely that China-Pakistan will find it easy to exploit the situation amidst expected instability. This will certainly have a telling effect on regional and global security situation, as Af-Pak Region will become the largest breeding ground for terrorism, with some of the terror groups again becoming strong enough to strike US, EU, China, India or CAR. Afghanistan seems to be heading for a situation where in different areas will be under influence of different entities, leaving helpless population in the hands of fundamentalists.
India's North East: A cauldron of resentment
The writer is of the view that the recent clash between police force of Mizoram and Assam is not an isolated event. Similar incidents have happened in the past. They reflect that it is not hunky dory in India's north east as BJP's government would have us believe. New states in India were created willy-nilly pacify agitation. Yet the boundaries of the new states do not satisfy the people of the new states fully. They are a simmering cauldron of resentment against India's central government. They love their traditions more than monolithic Hindutva. s
On July 10, 2021, five Assamese policemen were killed while proceeding towards Varengate (outsider gate). Amid fiery statements of chief ministers of Assam and Mizoram, police officials and politicians, it appeared that the two states would launch a full-fledged war against one another. This was not the first incident of its kind. There had been similar clashes in the past (1979, 1985 at Mirapani where 42 persons were burnt alive and 2014 clash).
Crux of the problem
Hasty creation of states to deal with separatism
When India came into being, many of it states were in grip of insurgencies. To pacify the separatist movements India hastily bowed to demand for creation of new states by reorganising the existing territories of bigger states. Many northeastern states were carved out of the state of Assam. Under the Indian constitution, secession is an offence but a new state could be created through reorganistion of the bigger state. Mizoram and Nagaland were created in haste to meet insurgents' demand for greater self-representation.
Northeastern frontier Agency was converted into Arunachal Pradesh after the fall of Dacca. Indira Gandhi hoped that China would remain a silent spectator to her initiative as it did while East Pakistan was seceded through intervention in East Pakistan.
Linguistic states of Maharashtra and Gujarat were created mainly owing to agitation by Marathi and Gujarati speaking populations of Bombay.
In 1960, the Indian government accepted the Naga tribes' demand for a separate state. Three districts of the state of Assam were detached from Assam to create Nagaland. It had no railway station or airport. So Dmapur also was truncated from Assam and included in Nagaland. The Dima Kachhari tribe that mostly inhabited Dimapur resented this decision. Any how the city is now a throbbing commercial centre.
In 1966, the state of Punjab was divided to create the hind-speaking state of Haryana. In 1971 Himachal Pradesh was created. Then in early 1970s, three new states were created: Jharkhand out of Bihar, Chhattisgarh out of Madhya Pradesh, and Uttaranchal out of Utter Pradesh. In 2014, Talangana was created out of Andhra Pradesh.
Nagaling (Naga homeland)
The Naga consider that the demarcation of their state is repugnant to demarcation done in 1875 by the British government. Their concept of Nagaland extends up to Nepal.
Citizenship Amendment Act and the national Register of Citizenship
These two laws are abhorred in many states of the North East.
Concluding remarks
The pitched battle between the Mizo and Assamese policemen exposed India's "myth of unity in diversity". Like the British rulers, India is holding together its union of states by use of brutal force and draconian laws. However sub-surface against the Indian government persists. Obviously people cherish their tradition culture and religions more than monolithic Hindutva. The BJP has set up a north East Democratic Alliance to forestall disputes between the northeastern states. This body utterly failed to predict or prevent the recent Mizo-Assam clash.
India understood that if the erstwhile East Pakistan supported the insurgencies in the North east, it will be impossible for India to keep them within Indian fold. As such, India aided and abetted insurgency in East Pakistan.
Pakistani PM's Interview with PBS News Hours on Afghanistan Issues
In an interview with PBS News Hour, host Judy Woodruff asked PM Imran Khan multiple questions about Pakistan's point of view for Afghanistan and its relationship with the United States.
When she asked the PM about his assessment of the situation in Afghanistan, he said that Washington had really messed up the situation in Afghanistan. The US military failure is causing mess-ups in Afghanistan. "First of all, they tried to look for a military solution in Afghanistan when there was never one. And people like me, who know the history of Afghanistan and kept saying there isn't a military solution, were called anti-American. I was called Taliban Khan," said PM Imran. But now the US, after spending trillions of Dollars, sacrificing thousands of servicemen, and killing millions of innocent Afghans, destroying Afghanistan infrastructure, and damaging the whole country, realized that it is un-win able and withdrawing its troops in hap-hazard, causing a huge mess-up.
PM Imran also shared that despite the US being in Afghanistan for 20 years and 46 nations' strong allied forces up to 150,000 troops, he does not know what the US objective was in the country. Only the destruction of a country, killing human beings, is beyond understanding.
"I don't know what the objective was in Afghanistan, whether there was to have some nation-building, democracy, or liberate the women. Whatever the cause was, the way they went about it was never going to be the solution," said PM Imran.
While the US is facing tremendous unrest and the civil war-like situation at home and yet wanted to interfere in other domestic issues. Beyond understanding!
He also lamented the way the US dealt with this solution. The PM explained that when the NATO forces had decided that there was no military solution, the bargaining power they had was gone.
"When they finally decided there is no military solution, unfortunately, the bargaining power of the American or NATO forces had gone," said PM Imran. He added that the US should have gone for a political solution when 150,000 NATO troops were in Afghanistan.
"Once they had reduced the troops to barely 10,000, and when they gave the exit date, Taliban thought they had won," said PM Imran. He added that it is difficult right now to ask the group to compromise or "force them" to take a political solution. "It's tough to force them into a political solution because they [Taliban] think that they won," said PM Imran.
PM rejects claims of Taliban sanctuaries.
The anchor also asked PM Imran about claims of Taliban sanctuaries being present in Pakistan and a report about 10,000 fighters crossing the border to help the group in Afghanistan.
"Judy, for a start, this 10,000 Taliban, or as the Afghan govt. Says, Jihadi fighters have crossed over, is absolute nonsense. Why don't they give us evidence of this?" he said in response.
As a matter of fact, the Afghan Government is confused and helpless. After the foreign troop's withdrawal, they are left at the mercy of the Taliban. The US has admitted its defeat, Afghan Government as a puppet Government has also been defeated. Taliban is the winner and in a position to dictate.
To the question about the safe-havens, PM Imran wondered where the sanctuaries are located in Pakistan. In fact, Pakistan is a victim of terrorism, and the recent terrorist attack in Pakistan is planned, managed, and originated from Afghanistan. Pakistan has provided irrefutable evidence on several occasions.
The premier explained that Pakistan is hosting three million refugees, Pashtuns, the same ethnic group as the Taliban. He added that there are camps of 500,000 and 100,000 people or more. "Taliban are not some military outfit. They are normal civilians. If there are some civilians in these camps, how is Pakistan supposed to hunt these people down? How can you call them sanctuaries?" asked PM Imran.
The host had thrown this question to a follow-up on Washington and other organizations' claims that Pakistan has helped the Afghan Taliban. The PM had told the host that the allegations were unfair and told her the history of the conflict. He explained that Pakistan had nothing to do with the September 11, 2001 terrorist attack in New York. The premier said that Al Qaeda was based in Afghanistan, and no Pakistani was involved in the attack. "There were no militant Taliban in Pakistan, and no Pakistani was involved," said PM Imran. He added that when Pakistan decided to join the US war on terror, the country was devastated as it lost 70,000 of its citizens, and $150 billion was lost in the economy.
Pakistan's good and bad outcomes for Afghanistan
The host had also asked the PM about Pakistan's good and bad outcomes for the Afghanistan conflict. PM Imran told the host that the good outcome for Islamabad would be if an inclusive government with all factions, including the Taliban, is formed in Afghanistan. He added that the worst situation for Pakistan would be a "protracted civil war" in Afghanistan.
In such a scenario, the PM said Islamabad would face two problems, firstly, of refugees, and secondly, the country fears that Pashtuns within Pakistan would be drawn to the conflict.
"What we fear is that a protracted civil war would bring more refugees, and you know our economic situation is not such that we can have another influx," said the PM.
"Secondly, the worry is that the civil war will flow into Pakistan because Taliban are ethnic Pashtuns. Now there are more Pashtuns on our side of the border than in Afghanistan. And so the worry is if this goes on, the Pashtuns on our side will be drawn into it, and that is also the last thing we want," said PM Imran.
US bases will make Pakistan a target: PM.
The PM also shared that having a US military presence in Pakistan would make the country a target. He told Woodruff that when Pakistan joined the war on terror, it lost 70,000 people and was on the verge of bankruptcy. "We do not have the capacity to have any more fighting within our border or any terrorism within our country," said the PM. He reminded that at the height of the war on terror, there were suicide bombings taking place all over the country, and businesses and tourism had collapsed.
"If there is a conflict going on in Afghanistan and there are bases in Pakistan, we then become targets, and we will then become part of a conflict," said PM Imran. The premier said that Pakistan wants to partner with the US in peace but not in conflict. He added that the last relationship between Islamabad and Washington was transactional. "Pakistan was more like a hired gun. The US says we gave you aid, and that's why you were fighting this so-called war on terror," said PM Imran. He added that the aid given by the US was "minuscule" compared to the cost of Pakistan's participation in the conflict.
'Afghanistan in this situation because of US military failure.'
PM Imran told the host that Pakistan could not do much if the Taliban take over Afghanistan as the military solution has already failed. "What are we supposed to do about it? Here was the US for two decades in Afghanistan trying to force a military solution. The reason why we are in this position now is that the military solution failed," said PM Imran.
The premier repeated that the best choice that everyone has is that somehow a political settlement emerges in Afghanistan. He added that the Taliban sitting down with the Ashraf Ghani government to form an inclusive government was the best choice.
"Absolutely, there is nothing more we can do except push them as much as we can for a political settlement – that's all," the PM said when asked if Pakistan was willing to accept a Taliban government in Afghanistan. However, he said that all Pakistan could pray that the people of Afghanistan decide what Government they wish to have, "As far as Pakistan is concerned, we have done what we can," said PM Imran.
It is well understood that the Taliban have won the war, and it is time to rule the country. The US has negotiated with the Taliban and recognized them as the actual power of pillar and real owner of Afghanistan. It is a practice that the winner will dictate the defeated ones. It is proved that the unholy and biased media projecting Taliban as terrorists, insurgents, and illegal outfits were right people and were freedom fighters and opposed their homeland's foreign occupation. Suppose the Taliban were so bad, how the US negotiated with them and signed a peace agreement with them. It is indirectly recognition of the Taliban as legitimate rulers of the country.