The Fuzzy Nuclear Postures of Indo-Pak: A Great Threat to Peace
It is generally held that if terrorists got hold of some nukes, they will intentionally annihilate the bulk of human population within a short span of time. However, the experts question the experience and ability of terrorists to develop nukes orto assemble nuclear warheads, if they get access of some to thosein future. Nuclear Terrorism is a new subject for nuke speakers to spread panic among the peace-loving people across the globe who do not have enough knowledge about the dichotomy between the authorized and unauthorized use of nuclear weapons.
Many experts have argued that the emerging from the chances of a nuclear exchange is more likely to involve the nuclear states rather than from terrorists using nukes to eliminate their enemies. There are no confirm reports or evidence regarding theft of an intact nuclear weapon by non-state actors or terrorists. Despite theorists knowing about the lethality of nukes, irrationality from head of states and military officers, nuclear mafia, and poor governance of nuclear weapons in some nuclear states altogether have largely supported the nuclear weapons for deterrence.
Severaltheorists have championed the deterrence theory with the support of realists and neo-realists.Hans Morgenthau, Bernard Brodie, Herman Kahn, Kenneth Waltz, Sumit Ganguly, and John Mearsheimer have largely supported nuclear weapons for deterrence or for avoiding major wars between the belligerent states. However, Vipin Narang is of the view that these theorists have undermined the nuclear postures of respective states. For instance, India and Pakistan's nuclear doctrines are challenged by numerous experts on the grounds that both nuclear states have unclear and provocative nuclear postures that can easily culminate into a nuclear winter between the two enemy states.
The states of India and Pakistan have crossed the nuclear threshold in May 1998 by denoting 11 nuclear devices. Subsequently, both states have provided clarifications about their nuclear tests and claimed loudly to be responsible nuclear weapon states. After the nuclear explosions, optimists argued that nukes will stabilize the tensions between the two states, however, Timothy Hoyt writes that South Asia still remains a dangerous place contrary to the arguments put forward by certainanalysts that nuclear weapons would induce stability. He further arguesthat the divide between India and Pakistan hascreated a distrust owing to non-resolution of Kashmir dispute.
The studies on India-Pakistan nuclear doctrines have presented a negative message for world peace because of the several loopholes highlighted by the experts in the nuclear policies of the two countries.Scott Sagan presents a worrisome picture of about the organizational biases in the context of Indo-Pak nuclear relationship. He argues that both the states have exchanged nuclear threats during the crisisand Kargil War of 1999, and cannot be trusted to behave rationally in future. Sagan explicitly states that there are "imperfect humans inside imperfect organizations" in India-Pakistan nuclear relationship and in the nuclear deterrence might fail in the future.Similarly, Vipin Narang portrays the interest of Bhartiya Janata Party (BJP) in India's nuclear superiority over Pakistan the role it plays to accelerate India's nuclear arsenal in order to dominate Pakistan and counter China. The nuclear arms race might result into the mismanagement of nuclear warheads due to organizational biases in the context of India and Pakistan as well. From Narang's statement it is quite apparent that minimum deterrence pledge taken by both states will not be implemented because of the intense rivalry and trust deficit between the two states.
There is no official nuclear doctrine of Pakistan. However, Lt. General Khalid Kidwai identifies four thresholds for Pakistan's use of nukes: First, Space Threshold: If India occupies a large portion of Pakistani territory. Second, Military Threshold: If India destroys a large part of Pakistan's land or air forces. Third, Economic Threshold: If India tries to strangle Pakistan's economy. And fourth, Political Threshold: If India destabilizes Pakistan's domestic political system. As nuclear warheads of Pakistan are Indo-centric, it declares that it will use its nuclear weapons on its first strike against conventional attack from India.
India disclosed its nuclear doctrine with no-first use pledge and minimum deterrence posture in 1999. However, the 2003 revision of India's nuclear doctrine diluted the no-first useclause by countenancing nuclear first use against a 'major attack' using the other two weapons of mass destruction – chemical and biological weapons. The other changes in 2003 revision included the shift from minimum deterrent to credible minimum deterrent posture and posture of no-first use of nukes, nukes will be used in retaliation against a nuclear attack on Indian territory or on Indian forces anywhere. The word 'anywhere' was added to the 2003 doctrine, that underscores the possibility that Indian soldiers could be fighting a conventional war inside Pakistan.
One can easily understand why India have added the word 'anywhere' to the 2003 doctrine andhas disclosed the Cold Start Doctrine as a limited war option under the nuclear umbrella after the 2001-2002 stalemate between India and Pakistan. India's nukes have failed to deter Pakistan in 1999 Kargil war and other sub-conventional conflicts. That is why a limited war doctrine was disclosed by India to warn Pakistan to halt cross-border terrorism. However, Pakistan explicitly stated it will use its Nasr Missile, a tactical nuclear weapon on its own soil against Indian troops.
Indian leaders warned Pakistan several times to destroy it completely by massive retaliation (unacceptable damage) after Pakistan threatened to nuke India. However, Sumit Ganguly and Devin Hagerty argue that India's no-first use pledge is nothing but a 'rhetorical device'. Raja Menon argues that there is inter-service rivalry in India as Indian Air Force (IAF) might not wait for Pakistan's first strike. As per IAF planning study, Vision 2020, IAF is planning for first strike capability in future. Sagan also states that no-first strike does not mean that India doesnot have a first strike capability. He also points outthat the Indian Nuclear Air Command is working towards having a first strike capability. Similarly, Vipin Narang argues that India will not allow Pakistan to nuke it first. The pre-emptive strike option was always in the minds of Indian decision makers during the crisis situations.
The most alarming source in South Asian region is never ending nuclear arms race between India and Pakistan. The minimum deterrent posture is no longer a valid option for both states. According to the 2017 worldwide nuclear report by Hans M. Kristensen & Robert S. Norris,there are nearly fifteen thousand (15000) nuclear weapons in the world. The source of alarm is that amongst the 15, 000 nuclear weapons, 1800 are on high alert and ready for use at a short notice.The report also mentions that both India and Pakistan are qualitatively and quantitatively increasing their nuclear arsenal. The nukes have been increased to provide a boost to nuclear deterrence.
John Mearsheimer sounds confident about the success of nuclear deterrence due to mighty ocean barrier between the US and Russia. However, he is of the view that nuclear deterrence might not succeed in those belligerent states which share close borders. For instance, India and Pakistan do not have enough time to decide whether an attack is deliberate or accidental, the response will be catastrophic as a retaliation. Due to an advantage of missile defence systems, the belligerent states might opt for a nuclear war. Harmen Kahn has explicitly stated that nuclear war can be won because of missile defence systems, evacuations, shelters, and shells.
Similarly, the missile defence system might not function well in the context of India and Pakistan because massive first strike of missiles will break down the defence system easily. The missiles will travel in few minutes, there are also chances of failure of alarming system to judge the incoming missile. Rajesh Rajagopalan interestingly argues that Pakistan possesses missiles which are superior to that of India due to an assistance to Pakistan from China and North Korea in making missiles. According to experts the Nodong missiles and Ghauri missiles are same. Similarly, Narang argues that some missiles were directly received by Pakistan from North Korea.
The other source of concern is the poor accountability of nuclear weapons and nuclear mafia that is operating in both states as Pakistan's nuclear warheads are under the strict control of military. During the Kargil Warthe then Prime Minister of Pakistan, Nawaz Sharif was told by Bill Clinton about the deployment of nukes by Pakistan military of which Sharif was totally unaware of. The head of the Strategic Plans Division is responsible for nuclear planning,command and control system in Pakistan. Itis true that political leaders had been making provocative public statements about using nukes against India. Samina Ahmed, however, clears these provocative statements that the issue of prestige is also evident in Pakistan's equal desire to stand with India. The nuclear threats sometimes were exchanged for domestic determinism and prestige which Sagan calls a normative factor. However, Pakistan military perceives India as a potential enemy that is why nuclear weapons were seen as an object rather than a means for national security argued by Sagan.
India too has alerted its nuclear capable missiles during the Kargil War. The Chief of Indian Army Staff, General V.P. Malik has confirmed that missiles were positioned at high trigger alert during the Kargil War to annihilate Pakistan. Raj Chengappa claims that, "India [then] activated all its three types of nuclear delivery vehicles and kept at what is known as Readiness state 3-meaning that some nuclear bombs would be ready to be mated with the delivery vehicles at short notice." He further states that, "at least four of them (Prithvi ballistic missiles) were readied for a possible strike. Even an Agni missile capable of launching a nuclear warhead was moved to the Western Indian States and kept in a state of readiness."
It is clearly understood that both the states cannot be trusted for behaving sensibly in future. We are alarmed about the unauthorized use of nukes, however, several reports from the experts upset us with the fuzzy nuclear postures and irrationality of India and Pakistan that might trigger an authorized use of nukes. India rejects the Pakistan's offer to explore a nuclear free-zone area in South Asia, Vajpayee clearly responded to Pakistan that "we have to keep in mind developments in other neighbouring countries as well". Vajpayee further stated that "though we believe in a minimum credible deterrent, the size of the deterrent must be deterred from time to time on the basis of our own threat perception. This is a judgement which cannot be surrendered to anyone else."
Pakistan is also not in a mood to roll back its nuclear programme. Pervez Musharrafargues that "only a traitor would think of rolling back." Similarly, Abdul Satar argues "…in order to ensure the survivability and credibility of the deterrent, Pakistan will have to maintain, preserve and upgrade its capability".
Due to the poor management of nuclear weapons, the international community is concerned about the Jihadi networks in Pakistan who might steal the nukes for their own purposes. Stephen Cohen is worried about the zeal of Jihad against Unbelievers that Pakistani military always encourages the Jihadi's to target India. Cohen argues that the nuclear attack on non-combatants in urban areas in India is one of the aim of Jihadi organizations in Pakistan. Similarly, India's nuclear doctrine also talks about the 'unacceptable damage' that means a nuclear attack on civilian areas.
Surprisingly, anIndian army officer suggested George Fernandes, Defence Minister of India, to denote a nuclear device in Siachen to drown Pakistan completely to settle the Kashmir dispute once for all. The Indian Chief of Army Staff, General S. Padmanabhan's statement on January 11, 2002 to nuke Pakistan was a surprising statement that uproar the Indian Prime Minister Office.Nobody can deny the fact that there is possibility of irrational behaviour (nuclear exchange) between the two belligerent states.
Thus, it is clear with the help of several studies on India-Pakistan nuclear brinkmanship that there is possibility of nuclear omnicide in South Asia. The organizational biases, blurry nuclear doctrines of no-first use and first-use of nukes, poor accountability of nukes, advantage of missile defence systems, intense rivalry, unresolved Kashmir dispute, and close borders might become the reasons for the failure of nuclear deterrence in South Asia.
Pakistan not a Threat for Israel: Clearing Misconceptions
Ever since 1998; the beginning of Pakistan's nuclear age, the state's self-defense mechanism has been a source of worry and unrest for India and the US. Both these states never really accepted that a small state like Pakistan could develop the prestigious asset and was now well capable of defending itself against external threats. US opposed the program on the grounds that it had been tested after the signing of NPT and that it is an "illegitimate" program. Their basic concern was Pakistan not being a party to NPT and US non-proliferation efforts failing. India, though very much against the program, could not openly oppose it on the same grounds because its own Nuclear Program had the same issue i.e. it was tested after the signing of NPT and they had also not signed the treaty.
There  are  a  lot  of  ambiguities  surrounding   Pakistan's  nuclear  program  which  are  there intentionally for the benefit and security of the program and state. However, there is one thing which has been kept very clear since day one and that is the Indo centric nature of Pakistan's nuclear program. The program was developed because the conventionally strong next door neighbor had developed their program. Pakistan, in an attempt to ensure territorial security, had to develop its own program as well. US, China, Russia, France or the UK were never a threat to Pakistan nor was Pakistan on their attack agenda. India on the other hand was in close territorial proximity, a historic enemy, conventionally stronger and now also a nuclear power. After evaluating all these factors any national strategist would suggest a nuclear program for Pakistan and that is exactly what the state did.
There have been news in an Israeli newspaper,  Haaretz, that Pakistan is more of a threat to Israel than Iran. This was published on 20 May, 2018. The grounds for this allegation have been identified  as  Pakistan's  growing  arsenal  and  other  similar  reasons  which  have  always  been popular in the western policy circles. Iran, a conventional enemy, one with which there have been numerous conflicts, has been ruled out as a threat to Israel since they do not have a nuclear arsenal.
However, there are many concrete facts that have been ignored in this propagating debate. For instance Pakistan has had no wars with Israel. Both the states have never even been on the verge of an all-out war. The states have never even had a conflict that could've led to war. Although Iran does not have  a nuclear arsenal at present but that did not stop the states from indulging into conflicts before and although initiating a nuclear war might not be a possibility for Iran but a conventional war is very much within their skill set.
Pakistan is already indulged in a two front defense strategy on its eastern and western borders. The Taliban threat from the west and the ever present Indian threat from the east, particularly along the  line of control is already consuming most of the state's energy, attention and resources. Under such circumstances, jumping into any sort of venture as far as Israel without any apparent or direct conflict seems like an amateur move which is not expected from Pakistan whatsoever. If any linkages are being made based on the fact that Iran and Israel have cordial ties then they are weak to begin with. On the other hand India and Iran have more than friendly ties and India's nuclear arsenal is growing rapidly with the US help. However, this does not mean that just because India is a nuclear state and a friend of Iran, it will be inclined to attack Israel.
Pakistan's nuclear program is solely for the safety and security of the nation against any external threat.  The program  is not for the state  to pick  and choose  enemies  and start  non-existing conflicts. That is definitely not how Pakistan intends to use its resources and deviate from the real agenda which is to protect the state of Pakistan. The only condition under which Pakistan would use its nuclear weapons against any state would be if they choose to attack the territory of Pakistan in a nuclear or non-nuclear manner. The state has been absolutely clear about this from the very beginning of its  nuclear era.
Behind Indo-Pacific Vision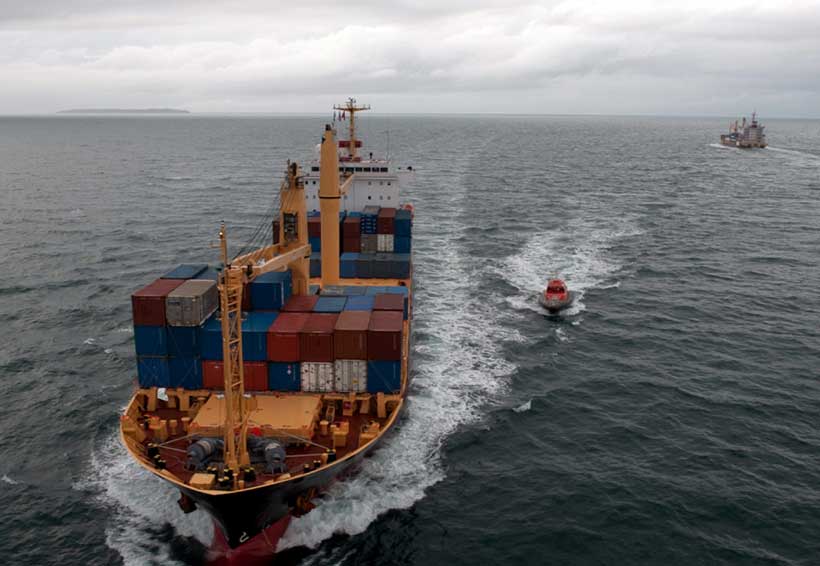 Mike Pompeo's recent speech titled, 'America's Indo-Pacific Economic Vision – at the Indo-Pacific Business Forum' at the US Chamber of Commerce, Washington DC has been carefully observed across Asia.  Beijing has understandably, paid close special attention to it. Pompeo emphasized on the need for greater connectivity within the Indo-Pacific, while also highlighting the role which the US was likely to play (including financial investments to the tune of 113 Million USD in areas like infrastructure, energy and digital economy). The US Secretary of State while stating that this vision was not targeted at anyone, he did make references to China's hegemonic tendencies, as well as the lacunae of Chinese connectivity projects (especially the economic dimension).
The Chinese reaction to Pompeo's speech was interesting. Senior Chinese government officials were initially dismissive of the speech, saying that such ideas have been spoken in the past, but produced no tangible results.
An article in the Global Times 'Indo-Pacific strategy more a geo-political military alliance' response is significant. What emerges clearly from this article is that Beijing is not taking the 'Indo-Pacific vision' lightly, and neither does it rule out the possibility of collaboration. The article is unequivocal, in expressing its skepticism, with regard to the geo-political vision of the Indo-Pacific vision. Argues the article:
While the geopolitical connotation of the strategy may lead to regional tensions and conflicts and thus put countries in the region on alert
It is optimistic with regard to the geo-economic dimension, saying that this would be beneficial, and would promote economic growth and prosperity. What must be noted is that, while the US vision for 'Indo-Pacific' has been put forward as a counter to the Belt and Road Initiative (BRI), the article also spoke about the possible complementarities between the US vision for 'Indo-Pacific' and China's version of BRI. While Mike Pompeo had spoken about a crucial role for US private companies in his speech, the article clearly bats in favor of not just between Indian, Japanese, Chinese, US governments as well as companies. This is interesting, given the fact that China had gone to the extent of dubbing the Indo-Pacific vision as the foam on the sea" "that gets attention but will soon dissipate"
While there is absolutely no doubt, that there is immense scope for synergies between the Indo-Pacific vision, and BRI especially in the economic sphere. China's recent openness towards the Indo-Pacific vision is welcome, but one of the propelling factors is the growing resentment against the economic implications of some BRI projects. While in South Asia, Sri Lanka is a classical example of China's debt trap diplomacy, where Beijing provides loans at high interest rates (China has taken over the strategic Hambantota Project, since Sri Lanka has been unable to pay Beijing the whopping 13 Billion USD). Even in ASEAN grouping, countries are beginning to question the feasibility of BRI projects, Malaysia which shares close economic ties with Beijing is reviewing certain Chinese projects (this was one of the first steps undertaken by  Mahathir Mohammad after taking over the reigns as Prime Minister of Malaysia).
Second, that while for long the Indo-Pacific Vision has been dubbed as a mere 'expression' and one of the criticisms has been a lack of gravitas in the economic context (and even now 113 Million USD is not sufficient). Developments over recent months, including the recent speech, indicate that The Department of State seems to be keen to dispel this notion that the Indo-Pacific narrative is bereft of substance. Here it would be pertinent to point out, that Pompeo's speech was followed by an Asia visit (Indonesia, Malaysia, Singapore).
Countries which are key stakeholders in the Indo-Pacific narrative need to keep in mind the following:
US needs to walk the course and apart from investing, more it needs to think of involving more countries, including Taiwan and more South Asian countries like Sri Lanka and Bangladesh in the Indo-Pacific partnership.
Second, the Indo-Pacific speaks in favor of democracy as well as greater integration, but not only are countries becoming more inward looking, even their stand on democracy, and Human Rights is ambiguous.  Japan is trying to change its attitude towards immigration, and is at the forefront of promoting integration and connectivity within the Indo-Pacific. Neither US, nor India, Japan or Australia have criticized China for its excesses against the Uighur minority in Xinjiang province.
Finally, there is scope for China to be part of the Indo-Pacific, but it needs to look at certain projects beyond the rubric of the BRI. A perfect instance is the Bangladesh China, India Myanmar BCIM Corridor which India was willing to join, but China now considers this project as a part of BRI.
Conclusion
In conclusion, Beijing can not be excluded from the 'Indo-Pacific' narrative, but it can not expect to be part of the same, on its own terms. It is also important, for countries like US and India to speak up more forcefully on issues (within their domestic contexts, as well as external) pertaining to Freedom of Speech, Human Rights and  immigration issues, given that all these are essential for a 'Free and Open Indo-Pacific'
Chimeras and Realities of the Indo-Pacific Partnership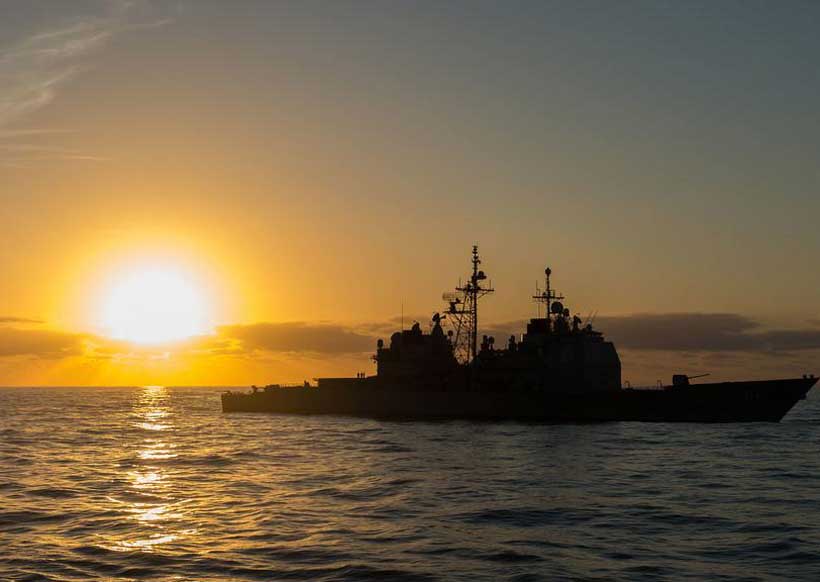 The new American initiative for the creation of the Indo-Pacific Partnership (IPP) has grabbed the spotlight in many political discussions of late. Although the idea to set up such a forum was proposed at the end of 2017 and to this day has been no more than a general slogan, now the Trump administration seems set to stake on it. Why?
As a reminder I would like to point out that on May 30 the US Secretary of Defense announced the renaming of the Pacific Command into the Indo-Pacific Command (although the Command's responsibility zone a priori included the Indian Ocean waters).
A few days later, at the Shangri-La Dialogue (SLD) conference in Singapore, the idea of IPP was spelled out by the American side, with an emphasis on the aspects of regional security. When commenting on the change of the name of the American command, Indian Prime Minister Narendra Modi remarked that for India the unification of the Indian and Pacific oceans into a single geographic array looked "natural".
The practical implementation of the IPP strategy will most likely be carried out both through the strengthening of US bilateral relations with countries of the region and through the creation of multilateral cooperation formats. The most important of these cooperation initiatives is the so-called. "Quadro", which is designed to bring together the four "democracies" of the Indo-Pacific region – the United States, Japan, Australia and India.
It is believed that the United States, Australia, Japan and India, united in the Quadro, will consider the two oceans a single strategic space. Since 2016, the United States, India and Japan have been conducting joint naval exercises "Malabar". Washington is clearly giving New Delhi ever more attention, counting on India as one of the future regional security poles, along with Japan, Australia and its other allies.
The feasibility evaluation of IPP was proposed in the concept of "free and open Indo-Pacific strategy", FOIP). And the recent report of the US National Security Strategy states that "in the Indo-Pacific region, there is a geopolitical competition between free and repressive visions of the world order."
Apparently, this is about China. Therefore, the idea of IPP, which is motivated by the value and geostrategic approach, did not cause immediate enthusiasm from the American allies in the region.
Assessing the US initiative to establish IPP, Japanese experts, for example, say that Japan has no objections in principle to such an initiative as long as it is "transparent and inclusive". To this, they add that this initiative can play a role in the development of interregional relations involving East Asia, South Asia, Africa and Eurasia; the main thing is that it should not be directed against China, since Japan is interested in China's sustained development and Japan-China relations.
In response, South Korea argues that it is too early to suggest a full approval for the IPP as this initiative has been put forward in the form of a general slogan. Seoul has yet to understand what it is and needs more time to examine it in more detail. If it turns out that the initiative aims to deter China, participation in it of the Republic of Korea will be a "difficult choice" to make.
According to experts of the US Chamber of Commerce and Industry, the Indo-Pacific region may account for half of the global economy within decades, but this requires investments of almost $ 26 trillion. Now it is obvious that from the point of view of trade and economic cooperation, the IPP is set to replace the Trans-Pacific Trade Partnership (TPP), which Donald Trump chose to reject, and offer an alternative. US Secretary of Commerce William Ross explains in this respect that TPP agreements require too much effort to conclude and too complicated: "With such major geopolitical phenomena as the TPP, it is impossible to carry out a controlled experiment."
Verbally, Washington welcomes China's contribution to regional development, emphasizing that IPP will not be aimed at containing China or opposing China's Belt and Road Initiative. At the same time, the emphasis is put on the need to adhere to "international standards of transparency, the rule of law and sustainable financing".
However, in practice, the main reason underlying IPP is the attempt to conduct a "controlled" geostrategic and geoeconomic experiment, by constructing a partnership framework artificially, in the American interests, without taking into account the interests of potential partners who are not interested in political or economic deterrence of China
Supporters of conventional geopolitical approaches say that the creation of IPP means the advance of the US into Eurasia still further from the east to the west by strengthening ties with predominantly "naval" powers in the eastern and southern peripheries of the Eurasian continent (from South Korea to countries of the Arabian Peninsula) and with island states of the Pacific (from Japan to New Zealand). The main purpose of the IPP is the political and military-strategic deterrence of China, the creation of a rigid "framework" that would prevent Beijing from assuming a dominant position in the region.
Whatever the case, American attempts to artificially "patch together" the IPP "from the material at hand" indicate the need for the Russian diplomacy to boost efforts to cement the Russian-Chinese strategic partnership by developing security mechanisms and fostering cooperation in the land areas of the Eurasian "heartland".
In the first place, such mechanisms involve the Shanghai Cooperation Organization (SCO), measures towards linking the Eurasian integration and the Chinese Belt and Road Initiative and the consistent implementation of the Russian initiative to establish the Greater Eurasian Partnership (GEP).
India's participation in these organizations and initiatives is a matter of special concern, while the three-party consultative arrangement Russia-India-China needs further strengthening as well.
First published in our partner International Affairs