The Fuzzy Nuclear Postures of Indo-Pak: A Great Threat to Peace
It is generally held that if terrorists got hold of some nukes, they will intentionally annihilate the bulk of human population within a short span of time. However, the experts question the experience and ability of terrorists to develop nukes orto assemble nuclear warheads, if they get access of some to thosein future. Nuclear Terrorism is a new subject for nuke speakers to spread panic among the peace-loving people across the globe who do not have enough knowledge about the dichotomy between the authorized and unauthorized use of nuclear weapons.
Many experts have argued that the emerging from the chances of a nuclear exchange is more likely to involve the nuclear states rather than from terrorists using nukes to eliminate their enemies. There are no confirm reports or evidence regarding theft of an intact nuclear weapon by non-state actors or terrorists. Despite theorists knowing about the lethality of nukes, irrationality from head of states and military officers, nuclear mafia, and poor governance of nuclear weapons in some nuclear states altogether have largely supported the nuclear weapons for deterrence.
Severaltheorists have championed the deterrence theory with the support of realists and neo-realists.Hans Morgenthau, Bernard Brodie, Herman Kahn, Kenneth Waltz, Sumit Ganguly, and John Mearsheimer have largely supported nuclear weapons for deterrence or for avoiding major wars between the belligerent states. However, Vipin Narang is of the view that these theorists have undermined the nuclear postures of respective states. For instance, India and Pakistan's nuclear doctrines are challenged by numerous experts on the grounds that both nuclear states have unclear and provocative nuclear postures that can easily culminate into a nuclear winter between the two enemy states.
The states of India and Pakistan have crossed the nuclear threshold in May 1998 by denoting 11 nuclear devices. Subsequently, both states have provided clarifications about their nuclear tests and claimed loudly to be responsible nuclear weapon states. After the nuclear explosions, optimists argued that nukes will stabilize the tensions between the two states, however, Timothy Hoyt writes that South Asia still remains a dangerous place contrary to the arguments put forward by certainanalysts that nuclear weapons would induce stability. He further arguesthat the divide between India and Pakistan hascreated a distrust owing to non-resolution of Kashmir dispute.
The studies on India-Pakistan nuclear doctrines have presented a negative message for world peace because of the several loopholes highlighted by the experts in the nuclear policies of the two countries.Scott Sagan presents a worrisome picture of about the organizational biases in the context of Indo-Pak nuclear relationship. He argues that both the states have exchanged nuclear threats during the crisisand Kargil War of 1999, and cannot be trusted to behave rationally in future. Sagan explicitly states that there are "imperfect humans inside imperfect organizations" in India-Pakistan nuclear relationship and in the nuclear deterrence might fail in the future.Similarly, Vipin Narang portrays the interest of Bhartiya Janata Party (BJP) in India's nuclear superiority over Pakistan the role it plays to accelerate India's nuclear arsenal in order to dominate Pakistan and counter China. The nuclear arms race might result into the mismanagement of nuclear warheads due to organizational biases in the context of India and Pakistan as well. From Narang's statement it is quite apparent that minimum deterrence pledge taken by both states will not be implemented because of the intense rivalry and trust deficit between the two states.
There is no official nuclear doctrine of Pakistan. However, Lt. General Khalid Kidwai identifies four thresholds for Pakistan's use of nukes: First, Space Threshold: If India occupies a large portion of Pakistani territory. Second, Military Threshold: If India destroys a large part of Pakistan's land or air forces. Third, Economic Threshold: If India tries to strangle Pakistan's economy. And fourth, Political Threshold: If India destabilizes Pakistan's domestic political system. As nuclear warheads of Pakistan are Indo-centric, it declares that it will use its nuclear weapons on its first strike against conventional attack from India.
India disclosed its nuclear doctrine with no-first use pledge and minimum deterrence posture in 1999. However, the 2003 revision of India's nuclear doctrine diluted the no-first useclause by countenancing nuclear first use against a 'major attack' using the other two weapons of mass destruction – chemical and biological weapons. The other changes in 2003 revision included the shift from minimum deterrent to credible minimum deterrent posture and posture of no-first use of nukes, nukes will be used in retaliation against a nuclear attack on Indian territory or on Indian forces anywhere. The word 'anywhere' was added to the 2003 doctrine, that underscores the possibility that Indian soldiers could be fighting a conventional war inside Pakistan.
One can easily understand why India have added the word 'anywhere' to the 2003 doctrine andhas disclosed the Cold Start Doctrine as a limited war option under the nuclear umbrella after the 2001-2002 stalemate between India and Pakistan. India's nukes have failed to deter Pakistan in 1999 Kargil war and other sub-conventional conflicts. That is why a limited war doctrine was disclosed by India to warn Pakistan to halt cross-border terrorism. However, Pakistan explicitly stated it will use its Nasr Missile, a tactical nuclear weapon on its own soil against Indian troops.
Indian leaders warned Pakistan several times to destroy it completely by massive retaliation (unacceptable damage) after Pakistan threatened to nuke India. However, Sumit Ganguly and Devin Hagerty argue that India's no-first use pledge is nothing but a 'rhetorical device'. Raja Menon argues that there is inter-service rivalry in India as Indian Air Force (IAF) might not wait for Pakistan's first strike. As per IAF planning study, Vision 2020, IAF is planning for first strike capability in future. Sagan also states that no-first strike does not mean that India doesnot have a first strike capability. He also points outthat the Indian Nuclear Air Command is working towards having a first strike capability. Similarly, Vipin Narang argues that India will not allow Pakistan to nuke it first. The pre-emptive strike option was always in the minds of Indian decision makers during the crisis situations.
The most alarming source in South Asian region is never ending nuclear arms race between India and Pakistan. The minimum deterrent posture is no longer a valid option for both states. According to the 2017 worldwide nuclear report by Hans M. Kristensen & Robert S. Norris,there are nearly fifteen thousand (15000) nuclear weapons in the world. The source of alarm is that amongst the 15, 000 nuclear weapons, 1800 are on high alert and ready for use at a short notice.The report also mentions that both India and Pakistan are qualitatively and quantitatively increasing their nuclear arsenal. The nukes have been increased to provide a boost to nuclear deterrence.
John Mearsheimer sounds confident about the success of nuclear deterrence due to mighty ocean barrier between the US and Russia. However, he is of the view that nuclear deterrence might not succeed in those belligerent states which share close borders. For instance, India and Pakistan do not have enough time to decide whether an attack is deliberate or accidental, the response will be catastrophic as a retaliation. Due to an advantage of missile defence systems, the belligerent states might opt for a nuclear war. Harmen Kahn has explicitly stated that nuclear war can be won because of missile defence systems, evacuations, shelters, and shells.
Similarly, the missile defence system might not function well in the context of India and Pakistan because massive first strike of missiles will break down the defence system easily. The missiles will travel in few minutes, there are also chances of failure of alarming system to judge the incoming missile. Rajesh Rajagopalan interestingly argues that Pakistan possesses missiles which are superior to that of India due to an assistance to Pakistan from China and North Korea in making missiles. According to experts the Nodong missiles and Ghauri missiles are same. Similarly, Narang argues that some missiles were directly received by Pakistan from North Korea.
The other source of concern is the poor accountability of nuclear weapons and nuclear mafia that is operating in both states as Pakistan's nuclear warheads are under the strict control of military. During the Kargil Warthe then Prime Minister of Pakistan, Nawaz Sharif was told by Bill Clinton about the deployment of nukes by Pakistan military of which Sharif was totally unaware of. The head of the Strategic Plans Division is responsible for nuclear planning,command and control system in Pakistan. Itis true that political leaders had been making provocative public statements about using nukes against India. Samina Ahmed, however, clears these provocative statements that the issue of prestige is also evident in Pakistan's equal desire to stand with India. The nuclear threats sometimes were exchanged for domestic determinism and prestige which Sagan calls a normative factor. However, Pakistan military perceives India as a potential enemy that is why nuclear weapons were seen as an object rather than a means for national security argued by Sagan.
India too has alerted its nuclear capable missiles during the Kargil War. The Chief of Indian Army Staff, General V.P. Malik has confirmed that missiles were positioned at high trigger alert during the Kargil War to annihilate Pakistan. Raj Chengappa claims that, "India [then] activated all its three types of nuclear delivery vehicles and kept at what is known as Readiness state 3-meaning that some nuclear bombs would be ready to be mated with the delivery vehicles at short notice." He further states that, "at least four of them (Prithvi ballistic missiles) were readied for a possible strike. Even an Agni missile capable of launching a nuclear warhead was moved to the Western Indian States and kept in a state of readiness."
It is clearly understood that both the states cannot be trusted for behaving sensibly in future. We are alarmed about the unauthorized use of nukes, however, several reports from the experts upset us with the fuzzy nuclear postures and irrationality of India and Pakistan that might trigger an authorized use of nukes. India rejects the Pakistan's offer to explore a nuclear free-zone area in South Asia, Vajpayee clearly responded to Pakistan that "we have to keep in mind developments in other neighbouring countries as well". Vajpayee further stated that "though we believe in a minimum credible deterrent, the size of the deterrent must be deterred from time to time on the basis of our own threat perception. This is a judgement which cannot be surrendered to anyone else."
Pakistan is also not in a mood to roll back its nuclear programme. Pervez Musharrafargues that "only a traitor would think of rolling back." Similarly, Abdul Satar argues "…in order to ensure the survivability and credibility of the deterrent, Pakistan will have to maintain, preserve and upgrade its capability".
Due to the poor management of nuclear weapons, the international community is concerned about the Jihadi networks in Pakistan who might steal the nukes for their own purposes. Stephen Cohen is worried about the zeal of Jihad against Unbelievers that Pakistani military always encourages the Jihadi's to target India. Cohen argues that the nuclear attack on non-combatants in urban areas in India is one of the aim of Jihadi organizations in Pakistan. Similarly, India's nuclear doctrine also talks about the 'unacceptable damage' that means a nuclear attack on civilian areas.
Surprisingly, anIndian army officer suggested George Fernandes, Defence Minister of India, to denote a nuclear device in Siachen to drown Pakistan completely to settle the Kashmir dispute once for all. The Indian Chief of Army Staff, General S. Padmanabhan's statement on January 11, 2002 to nuke Pakistan was a surprising statement that uproar the Indian Prime Minister Office.Nobody can deny the fact that there is possibility of irrational behaviour (nuclear exchange) between the two belligerent states.
Thus, it is clear with the help of several studies on India-Pakistan nuclear brinkmanship that there is possibility of nuclear omnicide in South Asia. The organizational biases, blurry nuclear doctrines of no-first use and first-use of nukes, poor accountability of nukes, advantage of missile defence systems, intense rivalry, unresolved Kashmir dispute, and close borders might become the reasons for the failure of nuclear deterrence in South Asia.
Is an Anti-Government Narrative Safe in Pakistan?
Pakistan as a state has rarely projected a revered image to the world when it comes to a lasting democracy. The governments have been a bait for the respective leaders and the military counterparts to juice the nation even further; passing the baton from one term to another in a power game between civilian and totalitarian regimes. Not even a decade has gone by to look back at the spiral of power that once vacillated between Pakistan People's Party (PPP) and Pakistan Muslim League Nawaz (PML-N). The rise to power of Imran Khan, however, was unprecedented and was duly celebrated as a speck of a possible change in the already wrecked political arena of the county; a narrative that was convincingly chanted in the Pakistan Tehreek-e-Insaaf (PTI) slogans "Tabdeeli Aagai Hai". Yet, with over thirty-months under the premiership of Imran Khan, the only observable change is the acceleration in the destruction of the country, inside out.
There was no doubt throughout the tenacious campaign of Imran Khan that he has the most decadent character amongst his political rivals. Be it his triumphant feat captaining the World-Cup winning national cricket team in 1992 or his relentless efforts to build Shaukat Khanam, the first cancer hospital of Pakistan, from ground up. Even his valour and determination culminating into a 22-year struggle to wade through the reeking political scenario of the 90's and early 2000's to eventually accede to power in 2018 is a commemoration in itself. However, half way through his tenure, no concrete results have showcased since the elections declared him as the 22nd Prime Minister of Pakistan.
While many of his apparent failures are subject to his over-the-top promises to his supporters; promises he failed to even materialise on paper, his brash allegations over his political rivals and guising his pitfalls as a carry-forward of their incompetency shows how his government has let down even in performing the rudimentary tenets required to lead a country. As the inflation runs rampant; crossing over to projected double figures in the following quarters of the fiscal year, and as the GDP growth plummets into the negative territory, the ruling PTI lacks the basic decency of accepting their failures head-on but on the contrary, never miss to initiate the blame game over petty issues whilst the country verges economic crisis amidst the pandemic. Ironically, however, Imran Khan continues to direct Pakistan on the very routes he once criticised the preceding leaderships over for adopting. An apt example presents in the decision of negotiating with the IMF for economic relief or receiving a $6 Billion loan from UAE and Saudi Arabia respectively, the notions once denounced by PTI as acts of selling the country or rendering the country servile to western powers.
Even the totalitarian position is not spared subtly as the Khan-led regime continues to harness any and all individuals who dare to criticise the policies of the great Imran Khan; a sardonic reality that is continually shifting towards a serious note. The recent comment of Asia Director at Human Rights Watch, Brad Adams, sheds some light on the vengeful exercise of political writ: "Pakistan's continuing assault on political opponents and free expression puts the country on an increasingly dangerous course".
The government operates on an apparent strategy to incorporate the National Accountability Bureau (NAB), country's anti-corruption watchdog, under the pretence of its autonomous nature under the constitution, to prosecute and harass any and all holding an anti-government narrative. At first the rumours were wafted off as allegations over the austerity of the venerated PTI government. However, pilling reports of harassment of many famous journalists and human rights activists have surfaced, on the account of warrants of inquiry over inane matters; being held under interrogation for hours and even being threatened to tone down the criticism of state issued policies.
However, barring the criticism doesn't hide the fact that whilst the country continues to deal with economic turmoil, unhinged violence continues to prevail against the minorities. The Ahmadi community being on the target of the extremists for decades, the even sturdy Imran Khan bowed down to the radical demands of the extremists to relinquish Mr. Atif Mian, a globally renowned economist, from his advisory position by accepting his resignation without a hint of apology or regret. The laws of Blasphemy continue to pillage multiple lives each year yet the government, hailed into power on the account of 'change', worsened the conditions further. Not only has the government failed to repeal or even amend the preposterous law provisions, it has failed to even proceed with just trials of the accused whilst the assailants wander freely without conviction. The Khan-led government tends to take the narrative of being the self-proclaimed defenders of the human rights in IIOJK yet fails to protect the Hazara community at the helm of genocide for decades. Even when victims like Tahir Naseem are shot dead during a trial of a supposed blasphemy case and a cold-blooded gang raped is officially insinuated as the victim's fault for travelling late at night, it's astounding how the state even claims to be under the arching definition of a 'Islamic State' and even more insulting when it is compared to "Medina Ki Riasat".
The list goes endless but the festering reality of the country is as clear as it could be to a sane mind. Pakistan has made no progress on the economic front but has further deteriorated. Aspects of law and litigation are a rarity nowadays and free speech is a myth that once laced the breeze of an independent country. As to the ruling figure in Pakistan, the political image hinged on the "Famous cricketer and self-less philanthropist" has lasted long enough and the signs of weakness and decimation are showing. For the continually deteriorating nature of living of the country, it was well concluded in the 2021 Human Rights Watch Review, analysing Pakistan: "Threatening opposition leaders, activists and Journalists while trampling on the rights of the citizenry is a hallmark of an authoritarian rule, not a democracy".
Pakistan Needs to Learn from the Balochistan Havoc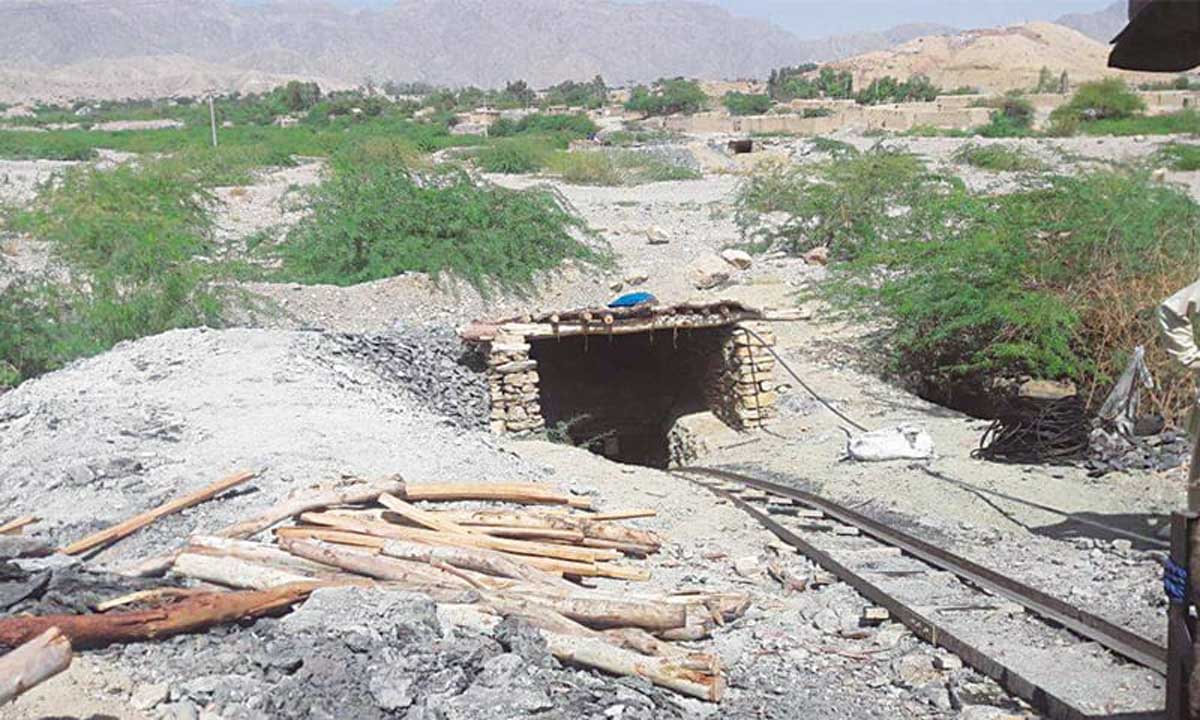 The brutal killing of ten coal miners in Mach (a town near to Quetta, Balochistan) has so much to offer to the elite class, policy makers and even their fellow citizens of Pakistan. The deceased were poor and hardworking labourers having no direct concern with the state and the terrorists still became prey of the menace of terrorism. They were sleeping peacefully after a tiring day of one of the most demanding, dangerous and underpaid job in a coal mine in Mach. They were not promoter of any specific ideology but working hard for the bread and butter of their families. They were not linked to any religious or political organization in and outside of the country. The only thing which can be related to them is that they were weak and belonged to Shiite Hazara community, a vulnerable minority in Pakistan.
Another point of notice is that the involved external hands changed their modus operandi this time. Instead of funding and fueling the separatist movements in Balcohistan to carry out such attacks, they have opted a completely different proscribed terrorist organization. Right now, Baloch separatists are unable to actively operate in the province as they are in tightened grip of Law Enforcement Agencies (LEAs) of Pakistan and are involved in terrorist activities in other provinces to maintain their presence in mainstream media locally and internationally. This scenario has compelled the external involvement in the province to adopt an alternative way. Islamic State, an extremist Sunni terrorist organization, is selected this time to carry out a terrorist attack in the largest but poorest province of Pakistan. External powers have the heinous ambitions to destabilize Pakistan internally through sectarian crisis since long and they are not successful up till now due to institutional stronghold by different stakeholders of LEAs and improved inter-departmental coordination. Pakistan has not only targeted the terrorist elements in the country but their root causes are also focused like extremism, sectarianism and separatism. After all the above, the state has to include vulnerable minorities into consideration as they become an easy target of non-state actors. As minorities attract huge media attention, locally and internationally, they help pursuing terrorists' agendas more effectively. This is also a concern related to human rights in any country.
The act of terrorism will benefit the masterminds behind the attack in two ways. First, it will help culminating Foreign Direct Investment (FDI) in the province by terrorizing local and foreign investors and by portraying negative image of the country on international fora. Development under the China Pakistan Economic Corridor (CPEC) project is not a comfy sign for the opponents of China and Pakistan. It will be imaging Pakistan a dangerous country and Balochistan an unsafe place for business and investment. Second, once again creating sectarian crisis in the province where Shiite Hazara community has always remained a prime target of proscribed sectarian/ terrorist organizations. The terrorists hit the most vulnerable part where the wounds are already deep. Hazara community is being attacked continuously by the Sunni extremists who are playing in the hands of external powers.
Pakistani state is doing everything possible to protect the Hazara community living mostly in Quetta and making around half of the population of Balochistan's largest and capital city. Mining in Pakistan remains sub-standard but such incidents are rare in the country. This makes us sure that the incident is not a simple terrorist activity but a sectarian motion where people belonging to a minority are targeted. What could have been done was to resolve the mourners' grievances within time. The mourners spent a whole week on the road protesting the brutal killing of their loved ones amid the most chilled month of the winter season. They were approached by the representatives of provincial and federal governments, but protestors wanted assurance from Prime Minister of Pakistan before burial of the dead bodies. The negotiating delegations accepted all their demands except the resignation of the provincial government where PM's political party is also in alliance. Later, on 6th January 2021, PM Imran Khan reassured the protestors via Twitter that culprits must be held accountable and requested them to bury the bodies. His assurance satisfied the grievers and they set off the protest.
There is a need of permanent and in place policy for the protection of the community. Pakistani state needs to work on creating inter-faith and intra-faith harmony in the country. The government must admit that confining an ethnicity within a barred city is not the solution of the issue. There is a need to take some concrete steps for a permanent resolution as Hazard community has the distinguished features which make them easily identifiable. They cannot limit themselves to a walled city. Furthermore, Hazara community of Afghanistan also comes across the border in search of livelihood which causes a threat to the national image.
Moreover, public needs to stand with the people of Hazara community in the time of havoc. During the present time, where social media plays a vital role, it is easy to support such cause. The government should focus on finding the permanent solution to the community's issues. LEAs of the province should leave no stone unturned with dedication and commitment by helping the families of the victims and overall Hazara community. The society needs to learn from the incident before it is too late. It is the time to stand with the bereaved families of the community or else be ready for the creation of more extremists.
Arnab Goswami's whatsApp leaks show power of propaganda
WhatsApp leaks concerning Arnab Goswami (Republc TV) have brought into limelight some bitter truths. One bitter truth is that the general public is a `bewildered herd' (to quote Noam Chomsky) who could easily be made a fool of. Abraham Lincoln was wrong in saying "You can fool some of the people all of the time, and all of the people some of the time, but you cannot fool all of the people all of the time."
History tells that the people, even the Americans, are gullible. Propaganda deeply influenced even independent-minded Americans who laid down a constitution, beginning with words `we the people'. Chomsky says even the American masses are like a "bewildered herd" who have stopped thinking (Noam Chomsky, Media Control: The Spectacular Achievements of Propaganda, p.16). He asserts that, in a "properly functioning democracy", there are a "small percentage of the people", a "specialised class of citizens" who … analyse, execute, make decisions and run things in the political, economic, and ideological systems". Chomsky reminds, 'Woodrow Wilson was elected President in 1916 on the platform "Peace without Victory", right in the middle of the World War I. The American population was extremely pacifistic and saw no reason to become involved in a European War. The Wilson administration established a government propaganda commission, called the Creel Committee, which succeeded, within six months, in Chomsky reminds, 'Woodrow Wilson was elected President in 1916 on the platform "Peace without Victory", right in the middle of the World War I. The American population was extremely pacifistic and saw no reason to become involved in a European War. The Wilson administration established government propaganda committee, called the Creel committee, which [through fake news, films, etc.] succeeded, within six months, in turning a pacifist population into a hysterical, war mongering population which wanted to destroy everything German, tear the Germans limb from limb, go to war and save the world…. After the war the same techniques were used to whip up a hysterical Red Square…' (op.cit.page 12).
Arnab Goswami's Leaks
The leaked WhatsApp chats revealed that Abbottabad `surgical strikes' were conducted to shore up Narendra Modi's image as a `strong man', a Brobdignagian among the Lilliputian self-centred Indian politicians. The `strike' helped Modi win elections with a thumping majority.
Though Modi is educated only up to high school he understands the power of propaganda. He has done a three-month course in the USA on Image Management and Public Relations. His campaign blitz cost about US $ 700 million. Modi is considered the most techno-savvy leader of India as he is very active on various social media platforms including Twiter, Facebook, Instagram, etc (Wikipedia).
Shocking information in Leaks
WhatsApp chats between Republic TV Editor-in-Chief Arnab Goswami and former Broadcast Audience Research Council (BARC) CEO Partho Dasgupta that run into 500 long pages. They revealed nexus between media and politicians to hoodwink the masses. Several Congress leaders, including former Finance Minister P Chidambaram and former Chief Minister of Maharashtra Prithviraj Chavan have raised alarming questions.
Chidambaram has questioned how the journalist and his friend knew about the Balakot strikes three days before it took place.
Meanwhile, senior journalist Madhavan Narayanan, in his piece, raised pertinent questions about the clearly transparent violations of media ethics, professionalism and business malpractices, as are evident from the purported chats between the Republic TV CEO and former BARC head. In the transcripts, Arnab purportedly referred to the Pulwama attack on February 14, 2019. Three days before the Balakot air strike on February 26, 2019, Goswami purportedly wrote India's response would be: "Bigger than a normal air strike. And on the same time something major on Kashmir (abrogation of Special Status).
Dasgupta was arrested in the fake Television Rating Point (TRP) case. The Mumbai police had earlier told the court that Goswami had allegedly bribed Dasgupta with lakhs of rupees to ramp up Republic TV's viewership.
Army stunts
Like the Indian air force, Indian army also knows the value of propaganda. It occasionally staes fake encounters in which innocent Kashmiris are kidnapped and killed in `encounters'. Afzal guru was hanged but subsequent revelations by police officer Davinder Sing revealed that he was in fact innocent.
Impact of Modi magic
In elections, Congress lost even in Karnataka, Rajasthan, Chhattisgarh and Madhya Pradesh, where it ruled. Even Rahul Gandhi lost its citadel, Amethi. In the gory West-Bengal contest, the formidable Mamta Bannerjee lost many seats to BJP. Modi's self-image brand prevailed. The RSS held many conclaves to reach out to intellectuals. Muslim munch, distributed RSS leaflets. Even after winning the elections, BJP stalwarts visited Madrassa Deoband. He captivated popular imagination as a strong leader _ Modi hai to mumkin hai (If Modi is there, then it's possible). Through power of propaganda, Modi brazenly bagged credit for all achievements of previous Congress governments. It was Jawaharlal Nehru who abolished the zamindari system. It is Nehru, not Modi, who set up space centre that catapulted India's ASAT Shakti.
Modi 1.0's economic- progress figures were plain cookery.
Pulwama questions
Goswami Leaks further debilitates India's accusation that Pulwama attack was masterminded by Pakistan. Several questions, given heretofore come to mind about India's `charge sheet' on Pakistan: (a) Why did India bank on the FBI when it already possessed all communications from Pakistan? For instance, it intercepted the whole talk between military dictator Yahya Khan and his coterie during the East Pakistan/Bangladesh crisis. It intercepted Musharraf's conversation with his generals while he was flying back from China to Pakistan. India blamed. Isn't there collusion between the FBI and India? (b) Why did India blame Pakistan even before forensic-lab and National Investigation Agency investigation report? (c) Why are there differing reports about weight of the RDX used? The Indian Express speculated `High-grade RDX explosive, weighing about 80 kilograms, was used in the suicide attack'. The Hindu estimated 100-150 kg. (d) Why was a private vehicle allowed to approach the scene of incident in violation of the CRPF Standing Operating Procedures? The CRPF's Standing Operating Procedure required movement of up to 100 persons in a convoy. Why has the CRPF been moving such convoys, comprising more than 2,500 personnel each, on the Srinagar-Jammu highway. In the past fortnight, two such convoys had moved from Jammu to Srinagar. The latest was on February 4, with a convoy of 91 vehicles and 2,871 personnel'. (e) Why could the convoy not spot the lonely suicide vehicle trailing behind? (f) How did the terrorists know the convoy movement was delayed by two days? (g) How did they remain undetected while loading the vehicle with explosives the whole day? (h) Not only WhatsApp but also landlines have never been accessible even in Hindu-majority Jammu (occupied Kashmir). Then how come `the FBI has told the NIA about the WhatsApp group operated by a member of the terrorist outfit Jaish-e-Mohammad who was in contact with the people who carried out the attack of Pulwama? (i) According to the FBI, a man called Mohammed Hussain was operating the WhatsApp group, from Muzaffarabad. But the number was however registered under the name of Jameela from Budgam' (INDIA NEWS NETWORK, August 27).
Inference
Modi owes his electoral victory to the power of propaganda. He is making a fool of not only the Indian masses but also the world around.