New World Bank-Financed Project to Unlock Tourism Potential of Uttar Pradesh, India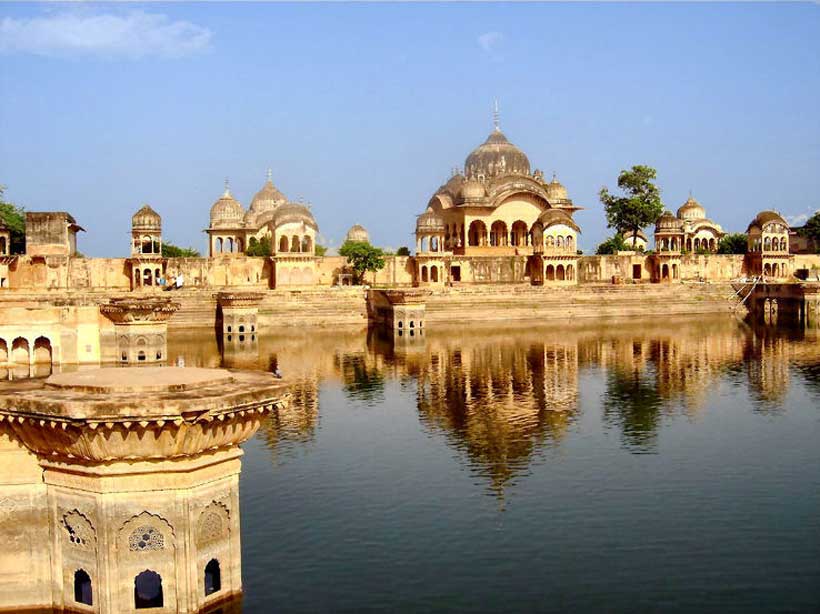 A $40 million project, to India's most populous state, Uttar Pradesh (UP), was approved by the World Bank Board of Executive Directors today to increase tourism-related benefits for local communities.
Uttar Pradesh (UP) is one of India's biggest cultural and tourist destinations, home to some of the country's most iconic assets like the Taj Mahal in Agra, to one of the most ancient living cities in the world, Varanasi. Two of the world's most important Buddhist sites, Sarnath and Kushinagar are also in UP. In 2016, the state attracted 211 million domestic and just over 6 million international visitors. Despite this, UP remains India's third poorest state, with a 37.7 percent poverty rate.
The Uttar Pradesh Pro-Poor Tourism Development Project will support the state government's priority of re-structuring tourism in a way that optimizes the state assets in an inclusive and sustainable manner directly benefiting poor residents and local entrepreneurs, such as rickshaw drivers, local artisans and street vendors, in both economic and non-economic terms. The project will help enhance their linkages with the tourism value chain, while improving living conditions for some of the state's poorest residents through better infrastructure and services. Such "pro-poor tourism development approach" is expected to help the state better manage its unique assets, improve quality of life, energize local communities and provide job opportunities for people, particularly women and youth, living near selected tourist attractions.
"Tourism is experiencing a period of strong growth driven by India's burgeoning middle class. Uttar Pradesh with its rich historical, religious and cultural resources, has unrivalled tourism potential. However, the economic benefits of tourism trickle down unevenly to local communities," said Junaid Ahmad, World Bank Country Director in India. "This project will enable culturally rich local communities to share their knowledge, traditions and heritage with visiting tourists for generating income for themselves and their families."
The project will focus on Agra and the Braj region, which despite being two of the prime tourist and pilgrimage destinations of India and UP, have some of the state's highest poverty rates. Agra's most iconic asset and India's primary tourism attraction, the Taj Mahal, is surrounded by more than 20 slums with crumbling infrastructure.
In Agra, the project will focus on retelling the story and history of the city, its more than 150 sites and monuments and its rich living heritage by stimulating "Agra beyond the Taj"— a move away from a Taj Mahal-centric tourism model — to retain visitors and increase their spending in the city. It targets the locations that are already seeing notable tourist footfall, bridging its major attractions, which are today visited in isolation, such as the Taj Mahal and the Agra Fort, while promoting nearby lesser visited attractions, such as the traditional Kachhpura village in front of Mehtab Bagh's Mughal garden.
To ensure a destination-level approach, the project will finance the preparation of a tourism development plan for Agra, leverage and partner with the private sector, as well as other key agencies working in the city, such as the World Monuments Fund, which is supporting the Archaeological Survey of India in revitalizing two of the city's four remaining Mughal gardens.
Given its association with the Krishna mythology and its popular parikrama (pilgrimage) routes, the Braj region draws millions of pilgrims annually. The project will revitalize some of these assets, many of which are intrinsically linked to local communities' way of life. In Braj, a major emphasis will be on rescuing the living heritage of the region through support to emblematic natural assets, such as its kunds (water bodies, endogenous arts, expressions and creative industries.
"Rather than representing a specific type of tourism or market segment, the project's pro-poor tourism approach focuses on how the sector is structured to ensure that local communities and the destinations per se benefit from tourism. It does so by supporting a range of activities from strengthening policies, regulations and institutional capacities to providing basic services to communities and tourists alike and ensuring that economic and non-economic linkages with local communities and entrepreneurs are established throughout the tourism value chain," said Stefania Abakerli, Senior Development Planner and World Bank's Task Team Leader for the project.
The $40 million loan from the International Bank for Reconstruction and Development (IBRD), has a 5-year grace period, and a maturity of 19 years.
Melaka a model green city
In the last five years, Melaka has made great strides toward building a sustainable, green city.
By 2020, the government-run 7248ha Melaka World Solar Valley aims to power most of the daily activities of manufacturers, housing developers, farmers and other stakeholders.
Recently, a public-private partnership installed 100,000 LED street lamps along the Alor-Gajah-Melaka Tengah-Jasin Highway, which will improve road safety and reduce carbon dioxide emissions.
The urban landscape has also changed. Walkable neighbourhoods with mixed-use development have increased foot traffic and reduced car use.
The Melaka River, long a polluted backyard drainage canal, is now a popular gathering place and tourist attraction.
Melaka's transformation is the result of meticulous planning, a comprehensive approach supported by government policies and projects, private sector engagement and citizen initiatives.
The Asian Development Bank (ADB) is proud to have worked with Melaka to develop its roadmap, the Green City Action Plan.
In addition to a technical assistance grant to underwrite the plan, which was completed in 2014, ADB also helped Melaka implement it, including by structuring bankable projects for solar energy and street lighting, setting up a database to track indicators in environment and economic growth, and conducting training in urban development, environment planning and knowledge sharing.
The Melaka projects are the first to be implemented under the Green Cities Initiative of the Indonesia-Malaysia-Thailand Growth Triangle (IMT-GT), an ADB-supported sub-regional cooperation programme focused on the development of 32 provinces in these three countries.
It aims to help states and provinces discover and use their relative comparative advantages to work together in the sub-region.
So far, four other cities – Songkhla and Hat Yai in Thailand; Medan and Batam in Indonesia – have developed similar plans.
A "green" city means an area that is resilient and inclusive, manages its natural resources well, promotes low carbon growth to remain competitive and improves the livelihoods of all citizens.
With each green city plan, countries are moving away from business-as-usual economic growth models to forge a clear, concise vision for a city's future based on factors such as comprehensive analysis and consensus among key stakeholders.
These plans present a paradigm shift, where cities pursue integrated urban development and environmental planning as they make a transition to a cleaner, greener and more prosperous future.
The initiative is very relevant, because cities are the primary drivers of economic growth across countries in the Association of Southeast Asian Nations (Asean), producing about 70% of the region's gross domestic product.
Almost 300 million people in Asean already live in cities, and another 90 million people are expected to move in by 2030, pushing up the urban share of the population to nearly 45%.
Urbanisation is placing a growing environmental strain on cities, such as air, water and noise pollution, traffic congestion and inadequate solid waste management.
Tackling these challenges will require city governments to integrate social and environmental considerations into locally customised economic development plans.
It will require innovation, testing and application of new ideas, learning and sharing of lessons, and development of new approaches to emerging challenges.
The Green Cities Conference, to be held on Oct 1 in Melaka, will bring city leaders together to collaborate on green growth strategies.
It also seeks to continue to support the Green Cities Network established under the IMT-GT and the Brunei Darussalam-Indonesia-Malaysia-Philippines East Asean Growth Area.
ADB strongly supports the network of Asean green cities, which serves as a platform for knowledge sharing.
Coinciding with the 25th anniversary of IMT-GT, the conference also provides a window for action following Melaka's success in transforming into a green city.
It's time now for policy makers to make their own Green City Action plans a reality. The implementation process requires strong coordination between multiple government agencies, the private sector and communities.
It will also require a management approach easily adaptable to project monitoring, data analysis and citizen feedback.
ADB stands ready to provide knowledge and financial support to further develop competitive, inclusive and green cities across Asean.
Urban Tourism: We Need to Build Cities for Residents and Visitors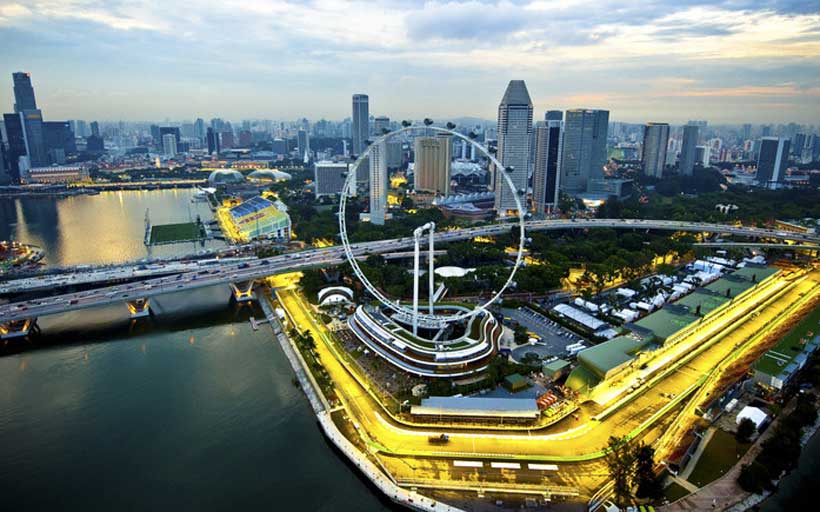 At the 7th UNWTO Global Summit on Urban Tourism in Seoul, Republic of Korea (16-19 September), the Secretary-General of the World Tourism Organization (UNWTO), Zurab Pololikashvili, laid out a vision looking to 2030 for urban tourism that contributes to sustainable and inclusive cities.
"A vision of urban tourism for 2030 needs to be inclusive, resilient, innovative and smart", Mr. Pololikashvili said at the conference, which was held in partnership with the Seoul Metropolitan Government and engaged 900 participants from 50 countries in how to build cities for both residents and tourists.
Key amongst the conference conclusions was that technology and innovation will play a key role in this vision, but only if cities invest in the right infrastructure and skills, set an enabling regulatory framework and break the silos that exist among data sources. Speakers also stressed the role that tourists themselves play in respecting the local communities, traditions and values of cities.
The conference was opened by Park Wonsoon, Mayor of Seoul, who stressed that "Seoul has improved its tourism because we have been able to predict changes in tourism, technology, society and environment to follow trends and react appropriately to challenges".
Do Jonghwan, Minister of Culture, Sports and Tourism of the Republic of Korea, commended the summit for producing "an array of suggestions on cities' function and role in tourism, the value and significance of cities to be shared with travellers, and how tourism can bring financial benefits with added values for residents."
Memorable experiences were discussed at length as a major shift in motivation for tourists. "Tourism is a top sector in the experience economy, which is now becoming the transformational economy – cities, to be competitive, need to be authentic and provide transformational experiences," said the conference's keynote speaker B. Joseph Pine II, author of the best-seller 'The Experience Economy'.
The conference stressed that tourism can and should contribute to the New Urban Agenda and the Sustainable Development Goals (SDGs), particularly Goal 11 on safe, resilient, inclusive and sustainable cities.
For that, participants called for tourism to be included in urban governance; led by cooperation among public, private sector and civil society; planned and managed considering local community needs and benefits; and smart in using technology and innovation to promote authentic experiences, monitor tourism impact and promote dispersal policies to spread benefits to the whole city and manage congestion. These four key areas of action will be taken forward to the 8th UNWTO Urban Tourism Summit, to be held in Astana, Kazakhstan in 2019.
On the occasion UNWTO released the report ''Overtourism'? Understanding and managing urban tourism growth beyond perceptions', produced in collaboration with the Centre of Expertise Leisure, Tourism & Hospitality (CELTH), Breda University of Applied Sciences, and the European Tourism Futures Institute (ETFI) of NHL Stenden University of Applied Sciences. The report proposes eleven strategies and 68 measures to help understand and manage visitor growth in cities.
The 7th UNWTO Global Summit on Urban Tourism was organized by UNWTO and the Seoul Metropolitan Government with the support of the Ministry of Culture, Sports and Tourism of the Republic of Korea, the Korea Tourism Organization and the Seoul Tourism Organization.
Creativity, Entrepreneurial Spirit to Form the Blueprint of Innovative Cities of the Future
Even as new technologies inspire amazement and awe, revolutionizing the way we live our lives, technology leaders from around the globe who have gathered at the Annual Meeting of the New Champions agree that the key elements to the innovative cities and nations of the future are something much more low tech – creativity and entrepreneurial spirit.
Yossi Vardi, Chairman of International Technologies, Israel, argued that creative human beings are the secret to successful businesses and innovative societies. "The most important thing is the human being, the person. The person is number one, number two and number three. The rest is almost irrelevant," Vardi observed, "If you find someone that is top talent, hire them … This is really the scarce resource. It's like in Hollywood and every other industry – there is a creative element. Technology is the enabler, but the real offering is creativity."
Speaking on the opening day of the World Economic Forum's meeting in Tianjin, industry experts and technology leaders argued that the foundations of innovative nations – entrepreneurs – are built rather than bred.
While many cities and countries are looking to create their own versions of Silicon Valley and emulate its extraordinary success, Christine Tsai, Co-Founder and Chief Executive Officer, 500 Startups, USA, emphasized the importance of capturing its entrepreneurial spirit instead.
"I don't think it is realistic to say you want to recreate Silicon Valley, because Silicon Valley is Silicon Valley," noted Tsai, "I think it is more important to think about what are you are trying to bring from Silicon Valley into your market, to help spur entrepreneurship and build the ecosystem that will help start-ups thrive."
From manufacturing to medicine and agriculture, Qin Jun, Chairman of Junzi Capital, People's Republic of China, said that new technologies would allow companies in many traditional industries to enter "uncharted waters", leveraging data to improve their efficiency. Jun stressed the importance of a conducive environment for the business creatives of tomorrow in China, a country working to foster a new generation of creative entrepreneurs.
"The power of capital will facilitate people down this road," noted Jun, "Having a dream. A sense of responsibility is also very important; I think that is part of the entrepreneurial DNA."
Envisioning the innovative societies of the future, Liu Xiao, Senior Vice-President of China Vanke, People's Republic of China, offered some examples of how new technologies are impacting traditional sectors in significant ways.
"New technologies definitely have an impact on real estate. On several different fronts we are already using artificial intelligence," remarked Xiao, "We are looking at 'smart gates' with sensors that have facial recognition. In real estate there are also wind-, sun-, light- and noise-proof calculations and now there are artificial intelligence (AI) applications that can do these calculations for us."
To democratize the advantages of new technologies – to ensure the positive impacts of technology are far-reaching and effective, pointed out Ryu Jung-Hee, Partner and Chief Executive Officer of Futureplay, Republic of Korea, technology and artificial intelligence can also be leveraged to solve social problems.
"The biggest problem in South Korean society is that we are facing an ageing society and a lack of labour," he said, "So I think AI can help solve those problems. In medical services too, [we can use] AI features to fight cancer. Our intelligence can be extended by AI, which means our inequality problems can also be helped."
Today AI is touted as a magic buzzword, but in the innovative cities and nations of the future, technology leaders believe the technology will become a seamless part of our global existence.
"There have already been a lot of practical applications that happen around AI that we probably don't even realize, a lot of things to do with curation or smarter services that are tailored towards you and your interests," pointed out Tsai. "As our technologies develop, AI will become like mobile is already; now, you won't say you are a mobile company because everything already is mobile, it is just part of the infrastructure."