The Killing of Ali Abdullah Saleh – Is Peace in Yemen Possible?
Based on remarks at a 19 December 2017 NUS Middle East Institute seminar
The Middle East being the Middle East, everything is interrelated. What happens in the region impacts Yemen and what happens in Yemen impacts the region. The crisis in Yemen, like many conflicts in the Middle East, did not originate with the power struggle between Saudi Arabia and Iran, but inevitably get sucked into it.
Yemen was a Saudi problem long before it took on the mantle of a Saudi-Iranian proxy war and it may be the conflict that is most important and most sensitive for the kingdom. It also may be the proxy war that comes to haunt Saudi Arabia the most. Beyond cross-border tribal relationships, Yemen, a devastated country where recovery and reconstruction is certain to be a slow process, is likely to have a next generation that will be deeply resentful of Saudi Arabia with all the political and security implications that go with that.
More immediately, two recent factors stick out that potentially have significant geopolitical consequences. First, the recent meeting between the crown princes of Saudi Arabia and the United Arab Emirates, Mohammed bin Salman and Mohammed bin Zayed, with leaders of Yemen's Islamist Islah party in the wake of the killing of former Yemeni president Ali Abdullah Saleh. The presence of Mohammed bin Salman at the meeting was far less remarkable than that of Mohammed bin Zayed and it is not clear what it means. It is Mohammed bin Zayed rather than Mohammed bin Salman who is truly uncomfortable with any expression of political Islam and certainly with any link to the Muslim Brotherhood. Islah remains an Islamist party even if it announced in 2013 that it had cut its ties to the Brotherhood.
The question is whether Mohammed bin Zayed, who for the almost three years of the Yemen war opposed Saudi cooperation with Islah, sees an alliance with the party as an opportunistic one-off move or whether it signals a shift in policy that could be repeated elsewhere in the Middle East. If so, that would have consequences for the dispute with Qatar and there is no sign of that. In fact, Saudi Arabia signalled days after the meeting that there was likely to be no quick end to the dispute with Qatar by declaring its closed border crossing with the Gulf state permanently shut. Similarly, recent satellite pictures show that the UAE air force is gearing up for greater military engagement against Islamists in Libya. As a result, the significance of the meeting is likely to be limited to Yemen.
Nonetheless, the way the meeting was arranged is significant and tells a story that goes far beyond Yemen. The crown princes sent a private plane to Istanbul to pick up the Islah party representatives from an Islamic summit called to discuss US President Donald J. Trump's decision to recognize Jerusalem as the capital of Israel. It was a summit the two men decided not to attend and at which they were represented by lower officials. The message was: Jerusalem and the Israeli-Palestinian conflict was not their priority and their opposition to Mr. Trump's move was skin deep. Their priority was the war in Yemen and the larger regional battle with Iran for dominance of the region.
In some ways, Saudi Arabia and the UAE's risky strategy has already backfired. It has given the Brotherhood, violently suppressed in Egypt, outlawed in much of the Gulf and marginalized elsewhere in the region, a new lease on life. Mr. Trump's decision offered the Brotherhood an issue to rally around in an Arab world intimidated and cowed by the violence, repression, insurgencies and civil wars that have characterized it since the 2011 popular Arab revolts that toppled the leaders of Tunisia, Egypt, Libya and Yemen.
With a long history of opposition to a US-mediated Israeli-Palestinian peace process, the Brotherhood has emerged in the front lines of many of the protests against the president's recognition of Jerusalem. Muslim Brothers organized the biggest popular protest in Jordan in a decade and demanded the closure of the Israeli embassy in Amman. Beyond leading demonstrations in Kuwait, Brother members of parliament called on the government to review its ties with Washington and disinvest from the United States.
Mr. Trump's move has also strengthened Brotherhood offshoots like Hamas, the Islamist group that controls the Gaza Strip. Confronted with protests against its inability to break a crippling, economic stranglehold by Egypt, Israel and the Palestine Authority that starved the Strip of electricity and forced government workers to go unpaid for months, Hamas was forced by the UAE and Egypt to enter into a reconciliation agreement with Palestinian President Mahmoud's Abbas' Al Fatah movement and entertain an independent governance position for powerful but controversial, Abu Dhabi-backed former Palestinian security chieftain Mohammed Dahlan.
The second factor are Houth ballistic missile strikes, including the firing in November of a projectile at the international airport of the Saudi capital Riyadh, subsequent claims and denials of a Houthi missile fired towards the UAE, the December 2017 targeting of the Al Yamama palace of the Saudi royal court as King Salman and Prince Mohammed were chairing a meeting of the kingdom's leaders, and the Houthi threat of further attacks. A Saudi military spokesman said the kingdom had intercepted 83 ballistic missiles since the Yemen war started almost three years ago.
There is little doubt that the Saudi-UAE intervention in Yemen has fortified ties between the Houthis and Iran. Yet the recent theatrical display of Houthi missile parts and other weaponry that was made possible by Saudi Arabia and the UAE left their provenance in doubt. There was no smoking gun that established beyond doubt that Iran could be held responsible for the missile strikes. The missiles and other items could well have originated in Iran, they could also have come from elsewhere. Whether supplied by Iran or not, United Nations monitors reported to the Security Council that remnants of ballistic missiles launched into Saudi Arabia by Houthi rebels appeared to have been designed and produced by Iran.
Iran insisted that it had not supplied the missiles, but said it would continue to support the Houthis and other "resistance forces" in the region. "Victory in Iraq, Syria, Lebanon and Yemen will continue as long as the resistance coalition defends its achievements. And as long as necessary, we will have a presence in these countries… We must assist these countries and establish a barrier against the American influence," said Ali Akbar Velayati, a senior aide to Iranian Supreme Leader Ali Khamenei and former foreign minister.
Mr. Velayati's remarks appeared to contradict Iranian President Hassan Rouhani's denial that Iran had a military presence in Yemen and was assisting the Houthis. So did an earlier admission by Islamic Revolutionary Guards Corps commander Mohammad Ali Jafari that Iran was providing the Houthis with "advisory military assistance," the phrase the Islamic republic used for its support of militias in Syria and Iraq.
Evidence of Iranian military support for the Houthis has been mounting. The Australian government released in January pictures of anti-armour weapons that were seized off the Yemeni coast and had been manufactured in Iran. A report in late 2016 by Conflict Armament Research concluded that a weapons pipeline extended from Iran to Yemen as well as Somalia that involved "transfer, by dhow, of significant quantities of Iranian-manufactured weapons and weapons that plausibly derive from Iranian stockpiles."
The Houthis, a fiercely independent actor have, irrespective of the degree of Iranian support, repeatedly demonstrated, however, that they do not take orders from Tehran and at times ignore its advice. Iran opposed the Houthi move on the Yemeni capital of Sana'a to no avail and was against a Houthi advance in the south. The Houthis could well against Iran's will throw another monkey wrench into the fragile Middle East mix if they continue to target Saudi and/or Emirati cities. The attacks would ultimately elicit a harsh response. The question is who would respond and what would the target be.
The answer seems at first glance obvious. It would be a Saudi and/or UAE response and the target would be the Houthis in Yemen. The deployment of a new, American-trained and supplied Saudi National Guard helicopter unit to the kingdom's border with Yemen suggests an escalation of the Saudi-UAE campaign. The Pentagon said 36 AH-64E Apaches, 36 AH-6i Little Birds, and 72 Sikorsky UH-60M Blackhawks bought from the US at a cost of $25 billion would be used to protect Saudi Arabia's borders and oil infrastructure. The deployment constitutes the first expansion of the Guard's mission beyond protecting the ruling Al Saudi family, guarding oil facilities, and providing security for the holy cities of Mecca and Medina since Prince Mutaib bin Abdullah, a son of former King Abdullah, was relieved of his command of the Guard in November and detained by Prince Mohammed on corruption charges alongside other princes, senior officials and prominent businessmen.
The retaliatory target could, however, also be Iran and the response could be one in which the United States participates. The implications of such an escalation could be massive. "An Iranian missile fired at Riyadh sheds light on an important bottom line dynamic in the region: the Saudis have a far superior air force, defence system and navy than the Iranians. They have a better equipped military intelligence apparatus and far superior munitions… (Iran) has been wreaking havoc in the Middle East on its own terms and drawing on its own strengths. It must realise that such recklessness could cause its regional adversaries to draw on their competitive advantages," said Middle East analyst Mohammed Alyahya.
A broader regional military altercation would occur at a moment that emotions are raw in the wake of Mr. Trump's decision on Jerusalem and because protesters are already on the streets of various Middle Eastern cities. A strike against Iran involving the United States could turn fury about Mr. Trump's Jerusalem decision against Arab leaders who would be seen to be cooperating with the United States and willing to sacrifice Palestinian rights to work with Israel. Soccer fans in Algiers who were protesting against the decision recently provoked Saudi Arabia's ire by carrying placards depicting Mr. Trump and Saudi King Salman as two sides of the same coin. While the protests in recent week were primarily directed against the United States and Israel, they often had an undertone of criticism of Arab regimes that were seen to be meek in their response to Mr. Trump's decision or in cahoots with the United States.
Ironically, differences among Arab leaders about how to respond to Trump's Jerusalem decision may have temporarily prevented the Saudi Crown Prince from adding Palestine to a string of failed foreign policy moves aimed at escalating the kingdom's proxy war with Iran. Prince Mohammed's devastating intervention in Yemen, botched effort to force Lebanese Prime Minister Saad Hariri to resign, and hamstrung boycott of Qatar have backfired and only strengthened the Islamic republic's regional influence.
Inadvertently, Palestinian President Abbas and Jordanian King Abdullah did Prince Mohammed a favour when they reportedly rejected pressure by the prince not to participate in the summit of Islamic countries in Istanbul. Mr. Abbas may have further shielded the Saudi leader when his refusal to further accept the United States as a mediator was adopted by the summit.
The two leaders' stand, coupled with the summit's rejection of Trump's move, make it more difficult for Saudi Arabia and the UAE to endorse any resolution of the Israeli-Palestinian conflict that does not recognize East Jerusalem as the capital of Palestine. The problem is that the Saudi and UAE crown princes run the risk of misreading or underestimating public anger and frustration in significant parts of the Arab and Muslim world.
The Saudi crown prince responded to the two leaders' defiance by briefly arresting billionaire Jordanian Palestinians businessman Sabih al-Masri, who also has Saudi citizenship. "The Saudi detention of Masri was a crude but brutal political message to…King Abdullah and…President Mahmoud Abbas on how to behave on the Jerusalem issue and regional alignments. Riyadh wanted to signal to the Jordanian and Palestinian leaderships that it could swiftly cripple their economies and trigger existential crises in which banks would suffer terminal runs, the governments would fail to pay their employees, and the economies would sputter to a halt," said Middle East scholar and analyst Rami G. Khouri.
Disagreement in the Arab world over how to respond to Mr. Trump's Jerusalem decision and Mr. Abbas' defiance has taken on even larger significance with the battle over a United Nations General Assembly vote on the issue. Mr. Abbas instructed his diplomatic representatives to ensure the passing of a resolution that condemns the US move despite a US threat to cut off aid to countries that vote in favour and at the risk of the Trump administration deciding to close the office of the Palestine Liberation Organization (PLO) in Washington.
How Saudi Arabia and the UAE vote could impact relations with the United States and the degree to which they are sensitive to criticism of their conduct of the Yemen war, if they vote in favour of the resolution and Mr. Trump acts on his threat. In another indication of Saudi and UAE priorities, Bahraini Foreign Minister Khaled Ben Ahmed hinted at the Gulf states abstaining in the UN vote in a move that likely would contradict public opinion, Mr. Ben Ahmed, referring to Iran, tweeted that "it's not helpful to pick a fight with the USA over side issues while we together fight the clear and present danger of The Theo-Fascist Islamic republic."
Saudi, UAE and Bahraini willingness to break with a long-standing consensus in the Arab and Muslim world would have likely been strengthened with the publication of Mr. Trump's national security strategy that, like Saudi Arabia and the UAE, prioritizes combating "jihadist terrorists;" preventing the domination of "any power hostile to the United States," an apparent reference to Iran and Iranian-backed proxies; and ensuring "a stable global energy market."
The link between Israeli-Palestinian peace making and Iran, and by extension Yemen, is, moreover, likely to become undeniable when Mr. Trump next month must decide whether to uphold the 2015 international agreement with Iran that put severe restrictions on its nuclear program in exchange for the lifting of sanctions.
Under US law, Mr. Trump has to certify Iranian compliance every three months. In October, Mr. Trump refused to do so. He threatened to pull out of the agreement if Congress failed to address the accord's perceived shortcomings within 60 days. Congress has refrained from acting on Mr. Trump's demand that Congress ensure that Iranian compliance involves accepting restrictions on its ballistic missile program that is primarily designed to counter perceived US and Israeli threats, and support of regional proxies. A study by the International Institute of Strategic Studies (IISS) concluded that to counter challenges posed by regional insurgencies, failing states and extremism, Iran was likely to expand its weapons acquisition program to include surface- and air-to-air missiles, advanced fighter aircraft, tanks, advanced mines, and anti-ship cruise missiles.
Concern that proxies that fought in Syria could turn their attention to Yemen was enhanced by Ali-Reza Tavasol, a founder of the 20,000 man-strong Fatemiyoun Division, an Iranian-led Afghan Shiite militia group. "Our war is an ideological war and does not recognize geography and borders. Anywhere oppressed people need help, we will be present there and assist them," Mr. Tavasol said. Mr, Tavasol's statement echoed earlier remarks by Ismail Ghani, the deputy commander of the Revolutionary Guard's Quds Force, who asserted that Fatemiyoun fighters did "not recognize borders to defend Islamic values." Afghan officials alleged that some Fatemiyoun fighters has already been dispatched to Yemen.
At the end of the day, the Saudi-Iranian rivalry is being fought on the back of the Yemenis who are paying a horrendous price. That is unlikely to change as long as Saudi Arabia sees its struggle with Iran as an existential battle. And to be fair to the Saudis, they have good reason to perceive Iran as an existential threat. Not because Iran engages in asymmetric warfare by using proxies, supporting groups like the Houthis or propping up the regime of Syrian President Bashar al-Assad.
But because post 1979-Iran, even if t were to only sit back and do nothing, poses an existential threat in much the same way that the popular Arab revolts of 2011 posed an existential threat. Iran experienced, alongside Russia, the 20th's century only true revolution in which a regime and a political system was overthrown. It was a revolution that toppled a monarch and an icon of the United States. It was a revolution that introduced an Islamic system of governance that has whatever limited degree of popular sovereignty. That is the threat, it constitutes an alternative to an absolute monarchy that claims religious legitimacy and is seeking to ensure its survival.
And if that were not enough, Iran is one of three Middle Eastern nations, that, irrespective of what state of disrepair they may be in, have the building blocks to be regional powers. The other two are Turkey and Egypt. They have large populations, huge domestic markets, battle-hardened militaries, an industrial base, highly educated populations, geography and a deep sense of identity rooted in empire and/or thousands of years of history. Saudi Arabia has money and Mecca.
If Saudi Arabia and the UAE learnt a lesson during the era of US President Barak Obama, it is that nothing is permanent and that countries need to assert themselves. Yemen is an expression of that lesson. Mr. Trump has given the kingdom and the emirates the umbrella they needed. Saudi regional power is to a large extent dependent on an Iran that is hampered by US-led efforts to contain it. Again, to be fair, the UAE has been better than the Saudis at exploiting the opportunity.
Saudi Arabia has so far ended up with mud in its face. The war in Yemen is backfiring and threatens to create even bigger challenges in the longer term. In a toughening of US criticism of the kingdom's conduct of the war, Mr. Trump's nominee for the post of the State Department's legal counsel, Jennifer Newstead, suggested that Saudi Arabia could be violating U.S. and international law by restricting the flow of humanitarian aid in Yemen. British international development secretary Penny Mordaunt issued a similar warning.  A determination that the kingdom is in violation would, amid widespread international criticism of the humanitarian crisis in Yemen sparked by Saudi military action, put at risk US support for the intervention, involving US assistance in mid-air refuelling of Saudi and Emirati fighter planes, the provision of precision-guided munitions, and the sharing of intelligence.
Moreover, with dissent repressed, it is difficult to gauge what public opinion in the kingdom is. Prince Mohammed has so far delivered long-overdue social changes but has yet to deliver on his economic reform plans. There is good reason to question the degree to which he will be able to deliver, not only because there are legitimate questions about his plans but also because of the way he has gone about implementing them. The recent arrests of scores prominent Saudis under the mum of an anti-corruption campaign and the financial settlements being negotiated for their release raises questions about what kind of checks and balances a new Saudi Arabia would offer and defy the principle of the rule of law.
No doubt, Prince Mohammed is an enormously popular figure. The problem is that he has created enormous expectations that have not been managed. Moreover, 40 years of Sunni Muslim ultra-conservatism rooted in a history of at least 200 years of ultra-conservative thought cannot be erased with the stroke of a pen. Prince Mohammed's social changes are as popular as they are controversial. In a recent survey, young Saudis said they wanted change: they wanted to date women, they wanted to party, they wanted to drive fast cars, and, yes, they wanted good paying jobs. When asked whether they realized that those same rights would apply to their sisters, they pulled back. In a recent illustration of contradictory attitudes, a Saudi beauty queen withdrew from a Miss Arab World contest after being attacked and threatened online. Similarly, Saudis want jobs but are unprepared for a merit-driven labour market rather than one that offers cushy government jobs.
The long and short of all of this is that the war in Yemen cannot be seen independent of the convulsions of change that have enveloped the Middle East in a convoluted and often violent process with no end in sight. The wars in Syria and Iraq are dying down. Yet, without policies that ensure that all groups in society feel that they have a stake in society, the seeds for renewed conflict are being sown. The same is ultimately also true for Yemen. Whatever one thinks of Mr. Obama, he got it right when he told journalist Jeffrey Goldberg that Saudi Arabia will have to learn to share the Middle East with Iran.
Syria's Kurds: The new frontline in confronting Iran and Turkey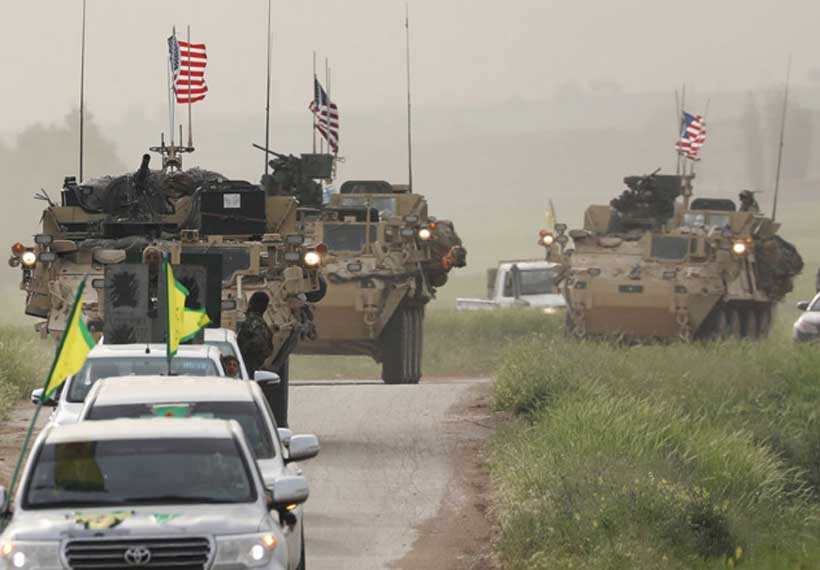 US President Donald J. Trump's threat to devastate Turkey's economy if Turkish troops attack Syrian Kurds allied with the United States in the wake of the announced withdrawal of American forces potentially serves his broader goal of letting regional forces fight for common goals like countering Iranian influence in Syria.
Mr. Trump's threat coupled with a call on Turkey to create a 26-kilometre buffer zone to protect Turkey from a perceived Kurdish threat was designed to pre-empt a Turkish strike against the People's Protection Units (YPG) that Ankara asserts is part of the outlawed Kurdish Workers Party (PKK), a Turkish group that has waged a low-intensity war in predominantly Kurdish south-eastern Turkey for more than three decades.
Like Turkey, the United States and Europe have designated the PKK as a terrorist organization.
Turkey has been marshalling forces for an attack on the YPG since Mr. Trump's announced withdrawal of US forces. It would be the third offensive against Syrian Kurds in recent years.
In a sign of strained relations with Saudi Arabia, Turkish media with close ties to the government have been reporting long before the October 2 killing of journalist Jamal Khashoggi in the Saudi consulate in Istanbul that Saudi Arabia is funding the YPG. There is no independent confirmation of the Turkish allegations.
Yeni Safak reported in 2017, days after the Gulf crisis erupted pitting a Saudi-UAE-Egyptian alliance against Qatar, which is supported by Turkey, that US, Saudi, Emirati and Egyptian officials had met with the PKK as well as the Democratic Union Party (PYD), which Turkey says is the Syrian political wing of the PKK, to discuss the future of Syrian oil once the Islamic State had been defeated.
Turkey's semi-official Anadolu Agency reported last May that Saudi and YPG officials had met to discuss cooperation. Saudi Arabia promised to pay Kurdish fighters that joined an Arab-backed force US$ 200 a month, Anadolu said. Saudi Arabia allegedly sent aid to the YPG on trucks that travelled through Iraq to enter Syria.
In August last year, Saudi Arabia announced that it had transferred US$ 100 million to the United States that was earmarked for agriculture, education, roadworks, rubble removal and water service in areas of north-eastern Syria that are controlled by the US-backed Syrian Democratic Forces of which the YPG is a significant part.
Saudi Arabia said the payment, announced on the day that US Secretary of State Mike Pompeo arrived in the kingdom, was intended to fund stabilization of areas liberated from control by the Islamic State.
Turkish media, however, insisted that the funds would flow to the YPG.
"The delivery of $100 million is considered as the latest move by Saudi Arabia in support of the partnership between the U.S. and YPG. Using the fight against Daesh as a pretext, the U.S. has been cooperating with the YPG in Syria and providing arms support to the group. After Daesh was cleared from the region with the help of the U.S., the YPG tightened its grip on Syrian soil taking advantage of the power vacuum in the war-torn country," Daily Sabah said referring to the Islamic State by one of its Arabic acronyms.
Saudi Arabia has refrained from including the YPG and the PKK on its extensive list of terrorist organizations even though then foreign minister Adel al-Jubeir described in 2017 the Turkish organization as a "terror group."
This week's Trump threat and his earlier vow to stand by the Kurds despite the troop withdrawal gives Saudi Arabia and other Arab states such as the United Arab Emirates and Egypt political cover to support the Kurds as a force against Iran's presence in Syria.
It also allows the kingdom and the UAE to attempt to thwart Turkish attempts to increase its regional influence. Saudi Arabia, the UAE and Egypt have insisted that Turkey must withdraw its troops from Qatar as one of the conditions for the lifting of the 18-month old diplomatic and economic boycott of the Gulf state.
The UAE, determined to squash any expression of political Islam, has long led the autocratic Arab charge against Turkey because of its opposition to the 2013 military coup in Egypt that toppled Mohammed Morsi, a Muslim Brother and the country's first and only democratically elected president; Turkey's close relations with Iran and Turkish support for Qatar and Islamist forces in Libya.
Saudi Arabia the UAE and Egypt support General Khalifa Haftar, who commands anti-Islamist forces in eastern Libya while Turkey alongside Qatar and Sudan supports the Islamists.
Libyan and Saudi media reported that authorities had repeatedly intercepted Turkish arms shipments destined for Islamists, including one this month and another last month. Turkey has denied the allegations.
"Simply put, as Qatar has become the go-to financier of the Muslim Brotherhood and its more radical offshoot groups around the globe, Turkey has become their armorer," said Turkey scholar Michael Rubin.
Ironically, the fact that various Arab states, including the UAE and Bahrain, recently reopened their embassies in Damascus with tacit Saudi approval after having supported forces aligned against Syrian President Bashar al-Assad for much of the civil war, like Mr. Trump's threat to devastate the Turkish economy, makes Gulf support for the Kurds more feasible.
Seemingly left in the cold by the US president's announced withdrawal of American forces, the YPG has sought to forge relations with the Assad regime. In response, Syria has massed troops near the town of Manbij, expected to be the flashpoint of a Turkish offensive.
Commenting on last year's two-month long Turkish campaign that removed Kurdish forces from the Syrian town of Afrin and Turkish efforts since to stabilize the region, Gulf scholar Giorgio Cafiero noted that "for the UAE, Afrin represents a frontline in the struggle against Turkish expansionism with respect to the Arab world."
The same could be said from a Saudi and UAE perspective for Manbij not only with regard to Turkey but also Iran's presence in Syria. Frontlines and tactics may be shifting, US and Gulf geopolitical goals have not.
'Gadkari effect' on growing Iran-India relations
If the 'Newton Effect' in physics has an equivalent in international diplomacy, we can describe what is happening to India-Iran relations as the 'Gadkari Effect'.
Like in the case of the 18th century English scientist Isaac Newton's optical property of physics, the minister in the Indian government Nitin Gadkari – arguably, by far the best performing colleague of Prime Minister Narendra Modi – has created a series of concentric, alternating rings centered at the point of contact between the Indian and Iranian economies.
'Gadkari's rings' around the Chabahar Port in the remote province of Sistan-Baluchistan in southeastern Iran are phenomenally transforming the India-Iran relationship.
The first definitive signs of this appeared in December when the quiet, intense discussions between New Delhi and Tehran under Gadkari's watch resulted in the agreement over a new payment mechanism that dispenses with the use of American dollar in India-Iran economic transactions.
Prime facie, it was a riposte to the use of sanctions ('weaponization of dollar') as a foreign policy tool to interfere in Iran's oil trade with third countries such as India. (See my blog India sequesters Iran ties from US predatory strike.)
However, the 3-day visit to Delhi by the Iranian Foreign Minister Mohammad Javad Zarif on January 7-9 highlighted that the application of the payment mechanism to the Indian-Iranian cooperation over Chabahar Port holds seamless potential to energize the economic partnership between the two countries across the board. In a historical sense, an opportunity is at hand to make the partnership, which has been 'oil-centric', a multi-vector 'win-win' relationship.
The meeting between Gadkari and Zarif in Delhi on Tuesday signaled that the two sides have a 'big picture' in mind. Thus, the opening of a branch of Bank Pasargad in Mumbai is a timely step. Pasargad is a major Iranian private bank offering retail, commercial and investment banking services, which provides services such as letters of credit, treasury, currency exchange, corporate loans syndication, financial advisory and electronic banking. (It is ranked 257th in the Banker magazine's "1000 banks in the world".)
Bank Pasargad is establishing presence in India just when the Chabahar Port has been 'operationalized' and a first shipment from Brazil carrying 72458 tons of corn cargo berthed at the port terminal on December 30.
More importantly, the discussions between Gadkari and Zarif have covered proposals for a barter system in India-Iran trade. Iran needs steel, particularly rail steel and locomotive engines "in large quantities, and they are ready to supply urea," Gadkari told the media.
Then, there is a proposal for a railway line connecting Chabahar with Iran's grid leading northward to the border with Afghanistan. Zarif summed up the broad sweep of discussions this way:
"We had very good discussions on both Chabahar as well as other areas of cooperation between Iran and India. The two countries complement each other and we can cooperate in whole range of areas… We hope that in spite of the illegal US sanctions, Iran and India can cooperate further for the benefit of the people of the two countries and for the region."
Paradoxically, the collaboration over Chabahar Port, which has been a "byproduct" of India-Pakistan tensions, is rapidly outgrowing the zero-sum and gaining habitation and a name in regional security. There are many ways of looking at why this is happening so.
Clearly, both India and Iran have turned the Chabahar project around to provide an anchor sheet for spurring trade and investment between the two countries. This approach holds big promises. There is great complementarity between the two economies.
Iran is the only country in the Middle East with a diversified economy and a huge market with a fairly developed industrial and technological base and agriculture and richly endowed in mineral resources. It is an oil rich country and the needs of Indian economy for energy, of course, are galloping.
Second, Chabahar Port can provide a gateway for India not only to Afghanistan and Central Asia but also to Russia and the European market. Logically, Chabahar should be linked to the proposed North-South Transportation Corridor that would significantly cut down shipping time and costs for the trade between India and Russia and Europe.
Thus, it falls in place that the Trump administration, which keeps an eagle's eye on Iran's external relations, has given a pass to the Indian investment in Chabahar. Prima facie, Chabahar Port can provide access for Afghanistan to the world market and that country's stabilization is an American objective. But then, Chabahar can also provide a potential transportation route in future for American companies trading and investing in Afghanistan and Central Asia.
According to a Pentagon task force set up to study Afghanistan's mineral wealth, that country is sitting on untapped rare minerals, including some highly strategic ones worth at least 1 trillion dollars. Indeed, President Trump has pointedly spoken about it to rationalize the US' abiding business interests in Afghanistan. Now, from indications of late, conditions have dramatically improved for an Afghan settlement that provides for enduring US presence in that country.
We must carefully take note that Iran is in effect supplementing the efforts of Pakistan and the US to kickstart an intra-Afghan dialogue involving the representatives from Kabul and the Taliban.
Importantly, China has also adopted a similar supportive role. A high degree of regional consensus is forging that security and stability of Afghanistan should not be the stuff of geopolitical rivalries.
The bottom line is that Iran's own integration into the international community, which the Trump administration is hindering, is inevitable at some point sooner than we believe.
The disclosure that behind the cloud cover of shrill rhetoric against Iran, Washington secretly made two overtures to Tehran recently to open talks shows that Trump himself is looking for a deal to get out of the cul-de-sac in which his Iran policies have landed him.
Washington cannot but take note of the constructive role that Tehran is playing on the Afghan situation. (Interestingly, Zarif and Zalmay Khalilzad, US special representative on Afghanistan who go back a long way, have paid overlapping visits to Delhi.)
There is an influential constituency of strategic analysts and opinion makers within the US already who recognize the geopolitical reality that American regional policy in the Middle East will forever remain on roller coaster unless and until Washington normalizes with Tehran. They acknowledge that at the end of the day, Iran is an authentic regional power whose rise cannot be stopped.
From such a perspective, what Zarif's discussions in Delhi underscore is that while Iran is keeping its end of the bargain in the 2015 nuclear deal, it is incrementally defeating the US' "containment strategy" by its variant of "ostpolitik", focused principally on three friendly countries – Russia, China and India.
This is where much depends on the Indian ingenuity to create new webs of regional partnerships. There are tantalizing possibilities. Remember the 3-way Moscow-Baghdad-Delhi trilateral cooperation in the bygone Soviet era?
That is only one model of how the three big countries – Russia, India and Iran – can have common interest to create sinews of cooperation attuned to Eurasian integration. It is a rare convergence since there are no contradictions in the mutual interests of the three regional powers.
The Indian diplomacy must come out of its geopolitical reveries and begin working on the tangible and deliverable. That will make our foreign policy relevant to our country's overall development. Gadkari has shown how geo-economics makes brilliant, purposive foreign policy. Equally, he followed up diligently what needed to be done to get Chabhar project going so that an entire architecture of cooperation can be built on it. Zarif's extraordinary remarks testify to it. Even a hundred theatrical performances on the Madison Square Garden wouldn't have achieved such spectacular results in a short period of time.
*Nitin Jairam Gadkari is an Indian politician and the current Minister for Road Transport & Highways, Shipping and Water Resources, River Development & Ganga Rejuvenation in the Government of India.
First published in our partner MNA
Reasons behind the eventual withdrawal of Kuwait from PGCC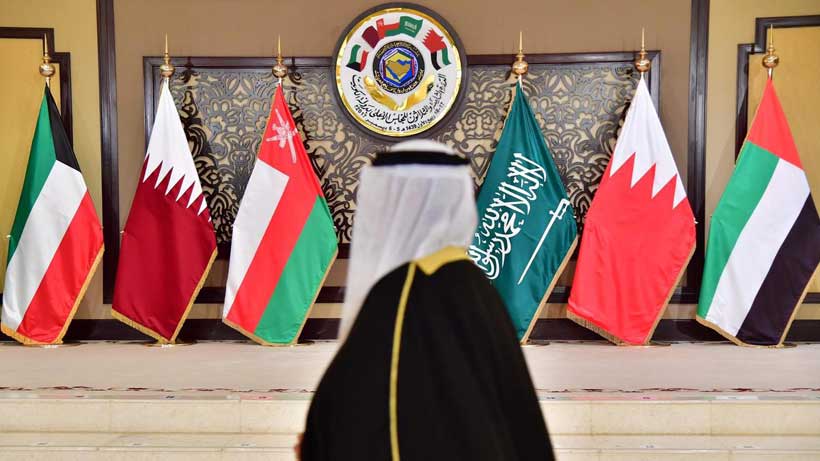 After several years since the beginning of Syria crisis, the Persian Gulf Arab states are changing their policies towards this county, and following the move of UAE and Bahrain, Kuwait will soon expand its relations with Syria.
Along with this policy change, the Arab leaders of Persian Gulf countries are warming up their ties with Israel.
The Arab-Israel relations get closer but Kuwait does not agree with this policy and intends to maintain its foreign policy outside Israeli influence, but it's possible as a result Kuwait might be separated from the PGCC.
In this regard, it should be noted that the Persian Gulf Cooperation Council was an organization that was set up in 1981 to control Iran and was attempting to take steps to control Iraq, too.
Alongside these issues, the international and regional powers' role in influencing these countries also reflects the lack of trust between the PGCC countries. For instance, while Qatar hosts a Turkish military base, this is seen as a threat to Saudi Arabia, the UAE and Bahrain.
A recent international summit was held in Doha, Qatar, by high-profile figures, while earlier the Persian Gulf Cooperation Council summit in Riyadh took place with the absence of Qatar, Oman and the UAE's leaders.
By holding this important summit and gathering outstanding international figures from Iran, Turkey and Russia, Qatar has shown that it could be more widely recognized in the international arena despite the hostile actions of the Persian Gulf Arabs states with the Doha blockade.
On December 12, 2019, Riyadh hosted the first Arab-African conference of foreign ministers of six countries bordering the Red Sea and the Gulf of Aden, a strategic area vital to global shipping.
During the summit an agreement was made on the establishment of a legal regime for the Red Sea and the Gulf of Aden. The objective of the Red Sea and Gulf of Aden regime was to support world trade, international shipping lanes, regional stability and the investment and development of the member states. The plan, proposed by the King of Saudi Arabia, will be implemented in pursuit of security and stability in the region.
The Saudi Ministry of Foreign Affairs announced on December 12 that Saudi Arabia agreed to establish a Red Sea regulatory regime aimed at strengthening security and investment in the Red Sea bordering countries.
According to the statement, the seven countries are Saudi Arabia, Egypt, Sudan, Djibouti, Yemen, Somalia, and Jordan.
The conference also features a new Saudi-led regional bloc that shows the Persian Gulf Cooperation Council's failure.
Regarding the normalization of relations with Tel Aviv and the "deal of the century", we are also seeing disagreements among members of the Council. Kuwait is one of the countries that disagrees with the policy of normalization of relations with Israel by some member states of PGCC. Kuwait has never wanted to be dominated by the Saudis. We also see a sharpening of the country's disagreements with Saudi Arabia over joint oil fields, too.
This disagreement is over the Neutral Zone, and area of about 5,700 square kilometers. Its dividing line begins north of Khafji oil field  and runs straight to the west.
Kuwait disagrees with the resumption of oil extraction from the neutral zone without its recognition, and calls for its control as a Kuwaiti-dominated area.
Kuwait has discovered that Saudi Arabia is not a true friend of the Persian Gulf states, but an interventionist in the Persian Gulf states' internal affairs.
Kuwait knows that the deal Saudi Arabia and its allies, the Emirates and Bahrain made with Qatar may repeat with Kuwait and Oman. In fact, what caused Qatar not to invade Saudi Arabia, Bahrain and the UAE was the resistance and meddling of Kuwait and Oman.
Accordingly, Kuwait seeks to strike a balance between the three countries. Although Kuwait has military and security ties with the U.S., it well knows that the U.S. is constantly threatening regional security. No one has forgotten what Trump said about  Saudi Arabia, : "You might not be there for two weeks without us".
First published in our partner Tehran Times