Heating Chinese cities while enhancing air quality
China's district heat network – which supplies heat from central locations – is the world's largest: in 2015, it consumed more energy than all of the United Kingdom. But district heating is also major source of air pollution in many Chinese cities. The beginning of the winter season usually coincides with a surge in air pollution, mostly due to coal-fired boilers used in commercial heat production.
Heat in China is considered a public commodity that should be available and affordable, especially in the northern half of China, which needs heating up to six months per year. On an annual basis, pollutant emissions from coal-fired district heating represent between 3% and 5% of total energy-related pollutants nationwide. But northern cities are much more affected, as pollution from heating is concentrated there.
District energy systems are currently mostly fuelled by coal. In 2016, 33% of total floor area was heated by coal-fired boilers for commercial heat production, and co-generation (mostly coal) accounted for 51%, the rest coming from gas and other sources.
As part of the fight against air pollution, and more generally the goal of developing a less energy- and carbon-intensive economy, the Chinese government is strongly encouraging provinces and municipalities to clean up air quality through various measures. During the 19th National Congress of the Communist Party of China in October this year, President Xi pledged to build a "beautiful China" with a clean environment. Important impacts are expected with actions taken at the local level, including recent plans announced by the National Development and Reform Commission (NDRC) and other government departments aiming at cutting coal consumption for heating by 150 million tonnes in five years (2017-2022).
With the phase-out of coal-fired boilers progressing, China's central heating fuel mix is already changing rapidly. China has ample resources to diversify the heating mix with cleaner coal use and alternative fuels, including excess heat from industry and better use of combined heat and power (CHP) capacity. Gas for heating is developing rapidly and reached 15% of surface covered by district heating in 2016 (including 3% for gas co-generation). For example, urban areas in Beijing are now entirely fuelled by four large gas co-generation plants. But around 80% of the natural gas consumed for district heating was concentrated in six provinces. More responsive supply and storage capacity are needed to cope with this significant increase in gas use for heating.
Renewables such as geothermal and biomass also have room to develop further: currently, renewable sources only contribute to about 1% of district heating, compared to 28% in the European Union. Establishing fuel supply chains for agricultural residues could contribute to scaling up biomass for district energy, especially in areas with local or nearby resources and limited supplies of coal or natural gas.
Urbanisation and greater demand for thermal comfort will continue to increase the need for heating in China. Integration between heat planning and urban planning is essential, as well as optimising the efficiency of existing systems through improved resource management and heat mapping. For instance, overheating and network losses represent around 20% of total heat production. Floor area in China is projected to increase another 40% by 2050, reaching more than 80 billion square meters, from 57 billion m² today.
The Chinese government laid out the main orientations for China's urban development in 2013, including a plan to rebalance urban growth by limiting urban sprawl and increasing densification of cities. The building sector offers large room for greater efficiency, both for new construction and also from renovation of existing construction.
District energy systems are very dependent on local circumstances and resources. Locally based and tailored solutions associated with adequate market conditions can contribute to further decarbonise, optimise and diversify district energy systems in the Chinese context.
Source: IEA
The global role of CPC and Xi Jinping in promoting a dialogue among civilizations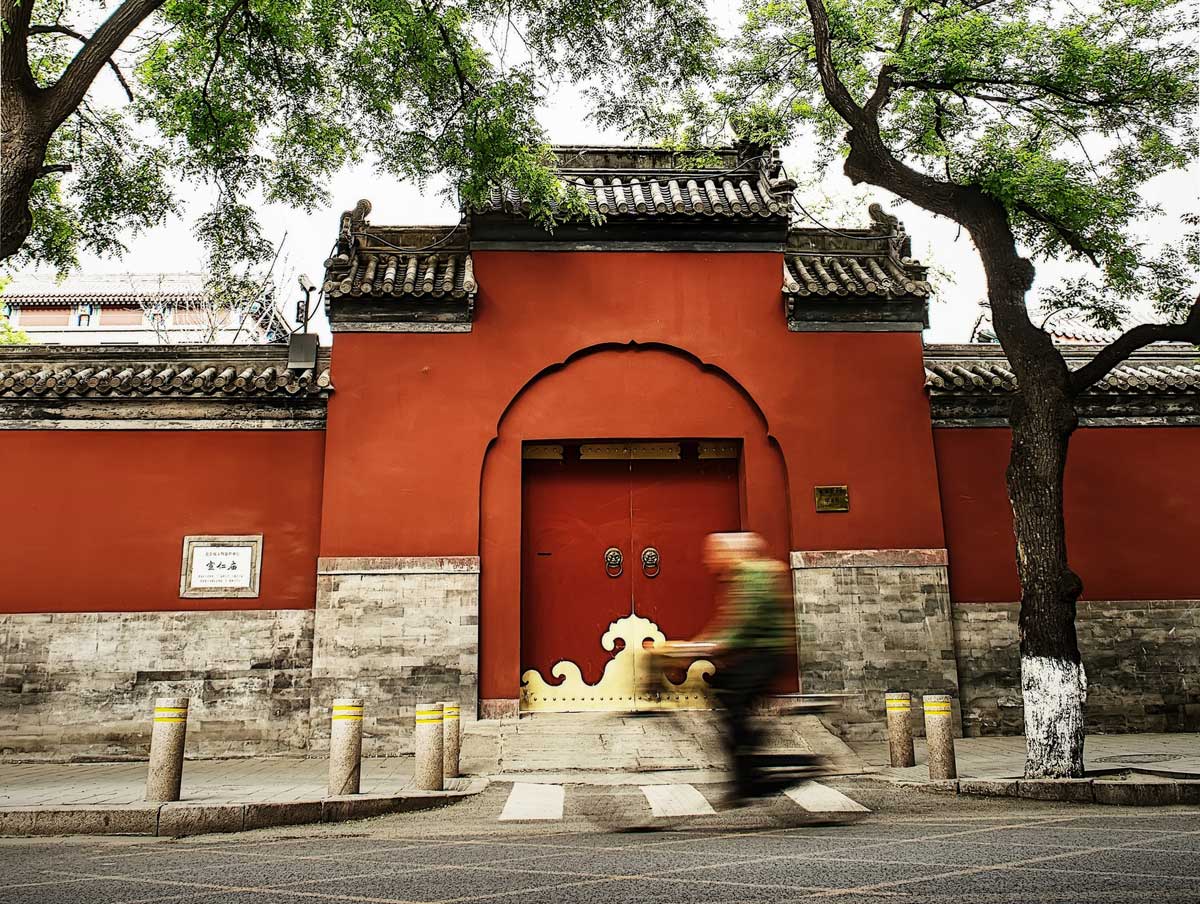 The ruling Communist Party of China has hosted a "Dialogue on Exchange and Common Learning among Civilizations" on January 10, 2022, which was held in its second session, was attended by Vice Chairman of the Chinese Parliament "Ji Bingchuan", Foreign Minister of the Communist Party of China "Song Tao", and a number of among the senior leaders and officials of the Chinese state, with the participation of many political elites from former heads of government and officials of international and national organizations and bodies concerned with dialogue among civilizations and spreading the culture of coexistence, including the former Director-General of "UNESCO". The ruling Communist Party of China and Chinese President "Xi Jinping" play a prominent role in promoting dialogue among civilizations in the world with an open Chinese vision to all, in accordance with the principle of "the common future of mankind".
So, according to my area of expertise and especialising in Chinese political affairs, and my PhD thesis dissertation has already been focused several years ago on all policies related to the comrades of the Communist Party of China and its political elites, the Egyptian researcher will analyze the Chinese vision to the dialogue among the, as follows:
The Communist Party of China "CPC" and President "Xi Jinping's rapprochement" with all friends around the world: The CPC seeks to open up to more friends around the world. Therefore, the "CPC" maintains regular communications with more than (400 parties and political organizations in more than 160 countries in the world), and its circle of friends is constantly expanding. Looking to the future, the "CPC" is keenly to strengthen communications with all of the parties of the world, share Party-building and state-rule experiences, conduct exchange and dialogue among civilizations, enhance strategic mutual trust, and work with the peoples of the world to advance the "building of a community with a shared future for mankind and the building of a better world hand in hand".
The Communist Party of China and President "Xi Jinping" set a unique principle for the global vision of learning and benefiting from the civilizational achievements: This vision is based on respecting of peoples and nations, and giving the rights of differences among all, according to the actual conditions of every country and its internal circumstances.
The theory of the Chinese Communist Party known as "civilizational innovations" to open up to the peoples and civilizations of the world and support the policy of difference: The theory of "civilizational innovations" is based on respect for peoples and their differences with openness to all the features of progress achieved by the peoples of the countries of the world, through keenness on dialogue, exchange and cooperation with peoples and parties from all over the world, with the Communist Party of China "CPC", declaring its full support for those peoples in promoting cultural exchange and people-to-people friendship between them and China.
Develop a plan for the Communist Party of China "CPC" to share its experiences globally with countries and political parties around the world: The leaders and officials of the Communist Party in China affirmed their keenness to support global dialogue between China and all countries and peoples during the next five years, with the Communist Party of China "CPC" pledging to provide an opportunity for 15,000 people from the political parties that are representing all of the different countries of the world to conduct the exchange in China. The most prominent here, is the call of Chinese President "Xi Jinping" for the establishment of a (clear institutional mechanism) aimed at the regular holding of the "High-level Dialogue Conference between the Communist Party of China and World Parties", so that it becomes a high-level political platform with wide representation and global influence.
All the speeches of the Chinese President, Comrade "Xi Jinping", affirmed China's theory of "common global development contributions": This theory becomes clear after the Corona pandemic, by providing medical and health assistance to all countries and peoples to get rid of the negative effects of the global epidemic, and here China also provided a huge amount of (free aid, preferential loans, technical, human and intellectual support to all developing countries), with the focus of Chinese state leaders and officials within the framework of the "Chinese Belt and Road Initiative" on building a large number of projects in order to advance its economic and social development and improve the livelihood of its people.
The role of Chinese workers and citizens around the world in enhancing China's image in the civilized dialogue between China and the world, especially in developing and African countries: Perhaps what surprised me personally as a specialist in Chinese affairs specifically is the presence of thousands of Chinese scientists, engineers, businessmen, technicians, doctors, teachers, workers and volunteers who work. Now virtually in a large number of developing countries, working with local people to change their destiny hand in hand and side by side, according to Comrade "Xi Jinping's clear principle of China's support for the common destiny of mankind".
The declaration of the Nineteenth National Congress of the Communist Party of China to implement the "Plan for a Prosperous Society of the Chinese People and All Peoples of the World" by the year 2050: According to the planning issued by the (Nineteenth National Congress of the Communist Party of China), it was affirmed that by 2020, China will achieve building a moderately prosperous society in all respects, by 2035 it will basically achieve socialist modernization, and by 2050, China will achieve the construction of a strong, prosperous, democratic, civilized and harmonious modern socialist country for the well-being of the Chinese people and the rest of the world alike. This was confirmed by the leaders of the Communist Party of China in calling on the parties in the world to participate in China in creating more opportunities for cooperation and working to advance a (joint development and prosperity) among the various countries of the world.
China's role in maintaining global peace: The Chinese state participates in all international forums to promote global stability and peace, and at the present time, China contributes externally to the (payment of more than 36,000 Chinese peacekeeping forces internationally), China has also become a major contributor of forces and funds in the UN peacekeeping operations globally. We find that China has a major role in "maintaining international peace and security and managing conflicts globally", through the presence of more than (2,500 Chinese officers and soldiers to maintain peace and security in 8 regions for peacekeeping missions), despite the difficulties and dangers they face.
Chinese President "Xi Jinping's call" to reform and build the global governance system: Comrade Xi Jinping's call to advance the development of the international political and economic system in a more justice and rational direction, President "Xi Jinping" emphasized in all his political speeches on "China never seeks hegemony, and does not harm others or expand abroad", and focusing all China's efforts on achieving development at the international level among all partners and friends.
The Communist Party of China's call for all political parties around the world to develop "a new theory and foundations for building world peace and joint contribution to global development and protection of the international order: In confirmation of that call from the comrades in the ruling Communist Party in China, their call came to work with all countries of the world, most notably I have the serious emphasis on "China not importing the foreign style from abroad, and not exporting the Chinese style also abroad", and thus China's clarity in not forcing all other countries to copy and imitate the way China works.
Chinese President Comrade "Xi Jinping" and the leaders of the Communist Party of China (CPC) called to "narrow the gap between the North and the South": The Chinese view is to achieve economic globalization based on (openness, inclusiveness, public benefit, balance and mutual gain), and to create conducive conditions to the common development of all mankind and work together to advance development and prosperity for the countries of the world, and to eradicate poverty and underdevelopment, from which many peoples around the world still suffer.
The speeches of the Chinese President, Comrade "Xi Jinping", affirmed the application of the principle of "building a community with a shared future for mankind" by introducing the "Chinese Belt and Road" initiative: that is why the Chinese keenness on modernization and construction globally and helping everyone without exception achieve (the Joint Construction of the Belt and the Road), as a global platform for activating cooperation between the countries concerned to achieve common development.
China's global affirmation to respect the right of countries and peoples to choose and differ and build a common community for humanity: This principle is rooted in all principles and documents advocated by the Communist Party of China and its companions, with their affirmation of respecting differences between different countries of the world, and avoiding any differences, contradictions or frictions. It impedes the civilized dialogue between everyone, and raised the Chinese civilizational principle that "all people are belonging to one family", as they live under "one sky and one planet on Earth". Therefore, all the peoples of the world should adhere to the idea of ​​"all under heaven from one family", and search for common ground while leaving aside differences and making joint efforts for (building a community with a shared future for humanity).
In conclusion, the essence of the idea of ​​Chinese dialogue, which is meaningful to all countries, peoples and civilizations around the world, is the belief of the Chinese communist leaders and Chinese comrade "Xi Jinping", and the affirmation of the belief of the Chinese nation in the principle of "all under heaven from one family", by reference to the Chinese civilizational heritage, which calls for "loving of all people and creatures, make all nations live together in peace and a world of greater harmony". This was translated by the political discourses of the Communist Party of China and its General Secretary, President "Xi Jinping", and their affirmation of the Chinese nation's aspiration to live in a better world, and everyone's pursuit of justice for the public interest.
Japan's Rohingya Policy: Deviation From Long-held Distinction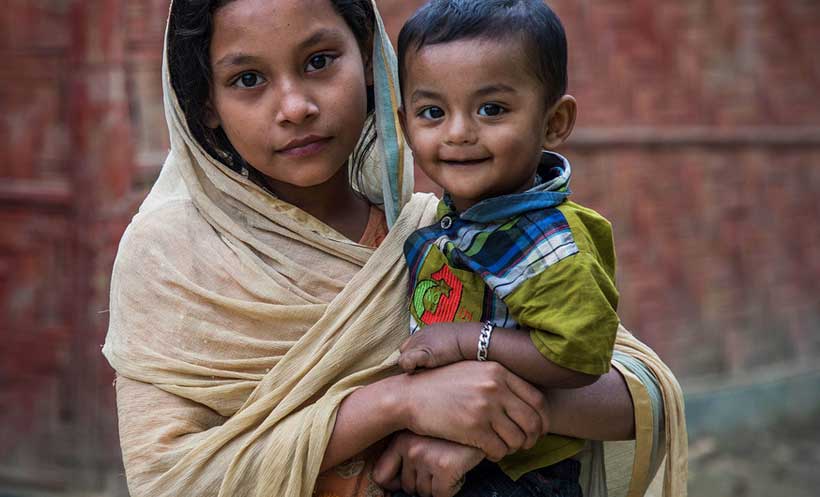 The story of Japan long pervasive in Bangladesh even across the world consists of two distinct aspects. One is the horrific nuclear bomb attack on Hiroshima and Nagasaki in 1945 and other is the Japanese people's modesty, magnanimity and their national standing for the cause of humanity. Disproportionate response to Japan's pre-war action with nuclear weapons and subsequent death of millions mostly civilian are still recalled with awful astonishment. Even as a testimony of suffering by the millions of 'Hibakusha', the post-war irradiated victims, the heart wrenching story of Sadako Sasaki and her arduous efforts to survive still haunts the people across the world. Similarly victimized for varied reasons, Bangali and Bangladeshi people always stood in solidarity with Japan. The legendary Bangali Jurist Radhabinod Pal and his prudential standing in 'Tokyo Trial' to defend Japan from wholesale allegation of committing war crime symbolize that solidarity. And Bangladesh is among the forefront countries to set up peace stone in Okinawa Peace Memorial Park.
The story of Japanese people's modesty, charity and national standing for the just cause of humanity especially at the time of our independence struggle and post-war reconstruction effort is quite prevalent in Bangladesh. Japan was the first country to send delegation to newly independent Bangladesh in a bid to aid economic and infrastructural reconstruction. The name like 'Shapla Neer', a well renowned Japanese NGO, or JICA, Japan International Cooperation Agency, resonates Japanese largesse and support to Bangladesh. Half of a century old Bilateral relation between Bangladesh and Japan is characterized with reciprocity and the reverence of Bangladeshi people to Japan. And this relational reverence to Japan is more to do with Japan's long-standing stance for just and humanitarian cause than its formidable economic position.
But given the Japan's inertia, in some cases defiance, in response to the one of the greatest injustices in 21st century- Rohingya refugee crisis, it seems that Japan has substantially drifted away over the time from its position of long-held soft power strength- reputation of being benign to humanitarian cause. In the name of policy of non-interference, Japan has constantly defied the brutality unleashed by Myanmar military junta. Even as a blow to the very cause of humanity, in many cases they had cozied up to perpetrators. Let alone rendering any support to global initiatives to the cause, Japan stood in defiance to the collective steps of targeted sanctions or bringing perpetrators to the justice for parochial geopolitical and economical interests. Japan's parochialism in Myanmar policy regarding Rohingya crisis has brought her to the same footing of It's geopolitical rival, China. Both countries have been upholding their geostrategic interests above the greater humanitarian conviction even the crisis took the genocidal turn in August, 2017. Constantly blurring policy line between China and Japan questions the very strength of distinct Japanese way to the world.
Japan's policy of non-interference regarding Rohingya crisis stands on the naive notion that over the time, through the economic development, Myanmar would go through the continuous democratic evolution and eventually embrace the inclusive governance values. But blow to this very notion, the recent coup at nascent stage of democracy has made it clear that the Myanmar military machine is impossible to be extricated from state mechanism. And state-sponsored apartheid policies against the Rohingya minority will surely follow the past precedents if not halted with harsh responses.
Again Japan's Rohingya policy doesn't reflect very standing of its own people. Officially Japan never recognise Rohingya people as separate ethnic minority native for long in Myanmar. They use 'Muslim', 'Rakhine Muslim' even 'Bangali', a derogatory term used in Myanmar to indicate Rohingya as illegal Bangladeshi immigrants, in their Official statements. But clear contrast to the official line, Japanese media and civil societies use the term 'Rohingya' to denote the ethnic entity. This contrasting line, given the high degree of reflection and integration between Japanese media and people, demonstrates the dearth of democratic principle in Japan's foreign policy position.
Another deviation in Japan's foreign policy orientation toward Rohingya crisis is its conspicuous apathy to mobilise its position of strength, economic one in Myanmar and political in global platforms like United Nations, to contribute to the resolution of crisis. Historically Japan has considerable economic footings in Myanmar, given its position of being 6th largest foreign direct investor, 3rd largest importer and 7th largest exporter to Myanmar. But rather than mechanizing the economic might to tame Myanmar's policy line toward the resolution of crisis, it has been showing clear apathy to that end and has continuously been toeing the line demarcated with geopolitical and geo-economical colour.
Over 1 million Rohingya in Bangladesh along with hundreds of thousands across the world have been lingering to return to their birth land and loitering for Justice to the brutality unleashed to them. Bangladesh with limited resources stood by the them and has been voicing for their justice in international platforms. But if that voice from tiny country like Bangladesh for broader cause of humanity is not heard and responded by powerful ones like Japan, Justice will continue to cry in seclusion. As famous maxim tells us," Justice delayed is Justice denied", how much delay does it necessitate to awaken the world to stand for Rohingya cause?
Can "good emperor" Xi ride over factional fights into a third term?
As 2022 begins to unfold, mainstream global media – including the "gossipy" Chinese language Asian press, are agog with news commentaries and op-ed pieces speculating how difficult it is going to be for Xi Jinping to "win" a third term. However, people often forget the thumb rule for leadership succession in communist China. Which is, the consensus on the next leader is arrived at within the central committee much before the party Congress.
***
Though Xi Jinping is expected to continue his third term of leadership, the world press and China watchers have not stopped using "ifs" and "buts" on his chances to succeed. As Washington-based founder president of Citizen Power Initiatives for China, Jianli Yang, has recently observed in an opinion piece in thehill.com, "the year 2022 will be a big year for Xi but he must fix China's economic slide." In its advanced publicity flier for online panel discussion on the theme 'Towards Xi's Third Term: China's 20th Congress and Beyond,' scheduled on January 20, Washington-based Brookings Institution speculated "Xi has led the country for almost a decade," but the big question is "what lies ahead of his anticipated third term?"
Likewise, last week, Singapore's Epoch Times seasoned commentator on mainland Chinese politics, Wang Youqun wrote in his widely read column: "CPC General Secretary Xi Jinping has not stepped a foot outside China in the past 23 not due to Covid-19 but because Xi fears that if he goes abroad, there will be a "coup" in his country." A month ago, popular Canadian Chinese language news website creaders.net had asked: "Is Xi Jinping's winning a third term really ironclad? Is there no suspense in his re-appointment?" Earlier in November 2021, commenting on the 19th Central Committee's four-day 6th Plenum elevating Xi to a stature alongside Mao Zedong, the New York Times wrote: The decision to place Xi among the country's historical giants will bolster the view that only Xi is capable of steering China toward superpower status. But can this glorifying help fireproof Xi against challenges to his third term succession?
Interestingly, these past months of uncertainty and speculation on whether President Xi will really enjoy a third term or longer, actually began in March 2018 at the "Two Sessions" when it was announced that the two-term restriction on presidency had been abolished. Moreover, clouds of uncertainty and speculation regarding Xi's third term had much to do with the suspense over whether it was Xi Jinping himself who got the CPC to abolish two-term limit or whether it was the CPC which enshrined Xi in the position as it (the party) needs him at the top in order to overcome both internal and external challenges. Apparently, the 6th Plenum seems to have settled the succession suspense for once and all. The CPC communique released at the end of the plenum has not only reinforced the centrality of the CPC in the rejuvenation of the Chinese nation – the signature theme of Xi Jinping since he became the party general secretary a decade ago, but the communique also clearly indicated to everyone (including the rival 'Iron Cap Princes' factions within the party) that "Xi is now the Party and the Party is Xi."
However, as mentioned, many China watchers are still not ready to grant Xi a complete victory over his rivals. Well-known Chinese political affairs analyst Zhang Jie refuses to accept the message from the historic 3rd Resolution adopted at the 6th Plenum, i.e. Xi has been ensured he will remain at the helm of the party for a third term. Zhang was blunt in challenging such a view in his Chinese language column, and wrote: "The CPC Third Historic Revolution intended to designate Xi Jinping as the highest authority or ding yu yi zun, but judging from the information state media disclosed later, it was a compromise document that was far from Xi's expectations." [Italics added]
Besides conflicting interpretations of the Third historic resolution, overseas Chinese language critics have also pointed out that no specific mention of Xi's third term in the 6th Plenum CPC Communique is a reflection of further intensification of internal factionalism. The Epoch Times political affairs analyst Wang Youqun (mentioned above) too has been writing about the mounting political pressure on Xi to quit by combined efforts of Jiang Zemin (Deng's compromise choice, now 95, who led the Party and the country following the Tiananmen Upheaval up to 2002/3) and Zeng Qinghong (82, a former Chinese vice president, 2002-2007 who is believed to be leading the anti-Xi faction and a long-time key figure in factional power struggles, is backed by his former boss Jiang Zemin). Both Jiang-Zeng are known as Iron Cap Princes (or Tie mao zi wang – a Qing dynasty term meaning "hereditary and irreplaceable king and who enjoys more privileges and favorable treatment than ordinary princes).
But then there are those China watchers in Hong Kong and in Singapore who have spent long years studying China's political "tea leaves", and who claim Xi has actually spun a "political coup" and has emerged as the CPC 'New Helmsman' over the past few years. In the words of widely respected seasoned China analyst David Bandurski, director of the Hong Kong based China Media Project, "the 6th Plenum Communique very clearly lays down the foundation for Xi's elevation next year and his continued leadership of the Party."
Yan Danxu, Beijing correspondent of Singapore-based Chinese language newspaper Lianhe Zaobao, in her remarkable article last December unraveled the inner political intricacies of Xi Jinping's decade-long "overhauling" of the Party's provincial leadership. According to Danxu, Xi has successfully engineered toning down of two major rival factions – children of first generation CPC leaders, "second generation reds" or Hongerdai (also known as "party princelings") and the Communist Youth League or Gongqingtuan. Up until the 19th Party Congress held in October 2017, the two "warring" factions were represented by Jiang Zemin/Zeng Qinghong and Xi's predecessor Hu Jintao, respectively. But in the ensuing years, the CPC has often emphasized 'Two Upholds" – upholding Comrade Xi Jinping's core position on the Party Central Committee and upholding the Central Committee's authority and its centralized, unified leadership, she further noted.
Echoing Yan Danxu's viewpoint, Peking University political science professor Yang Zhaohui recently observed: "Under the current Chinese political landscape, if officials are unable to adhere to the 'Two Upholds' and fail to establish 'Four Consciousness', that would be the end of their political career." It is precisely with this aim, Xi Jinping has been picking up young and talented post-70s generation provincial leaders. As Yan Danxu wrote: "In majority of provinces that have recently had a leadership change, there are 26 post-70s generation (province-level) standing committee members, of which over two dozen are new faces." Of these new faces, some successfully made it to the 19th Central Committee in 2017, and several more are destined to enter – even at the level of the 25-member political bureau standing committee – into the 20th Congress.
To conclude, what generally remains unnoticed in the world media is most of the post-70s generation province-level leaders being promoted into the Central Committee are expert-type officials. These provincial-level leaders have been personally picked up by Xi based on their experience and merit. Analysts too agree more expert-type officials entering politics not only helps reduce the bureaucratic tone of the cadre team and broadens their horizon, but reduces factionalism in the political arena. Also, do not forget 11 standing committee members in the current 25-member political bureau will step down due to age-limit at this year's 20th Congress. To many younger expert-type officials, Xi Jinping is a model leader to look up to. As Eric Li, a Shanghai-based venture capitalist and political columnist recently wrote in Foreign Policy: "Xi is a strong leader. Xi certainly has had his share of detractors. Western media and governments have attacked his regime for crushing political dissent in Hong Kong and for controversial policies towards Uighur Muslims in Xinjiang. But his stewardship during this once-in-a-generation-crisis has raised Xi's popularity and his government's credibility. China is fortunate to have the right leader at the right time. Xi is now being seen in China as 'a good emperor'."