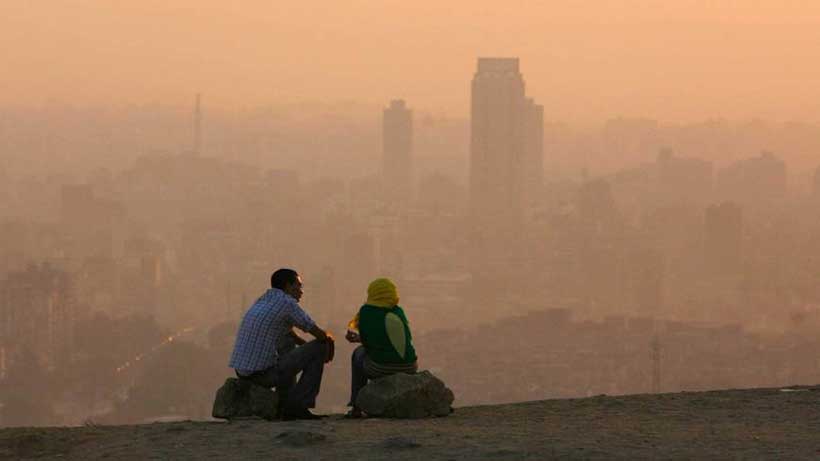 If the Nile is Cairo's ailing heart, then polluted skies are its black lungs.
Choking the city with swirling dust from the early hours, they cake the towering apartment blocks with muck and blanket the Great Pyramids in an impenetrable haze. Air-conditioning units clog up, no longer able to fend off the filth; asthmatics often stay indoors – prisoners in their own homes.
For shopkeepers on Cairo's biggest, most heavily-trafficked thoroughfares life can seem like a perpetual battle to breathe. "I don't even smoke, but on some days it feels like I do!" said Hassan Sabry Mohammed, a fruit vendor in the downtown district, as he doused the surrounding sidewalk with water to keep the dust down.
He's not alone. With some 20 million people crammed into a relatively compact space, Cairo was never going to have the cleanest air. No one, however, anticipated how bleak the situation has become. Rates of respiratory disease have soared, adding to the burden on the state's already-ailing hospitals. The economy is taking a pummelling, with poor air quality knocking off at least one per cent of gross domestic product every year, according to the World Bank. Pollution is even changing the capital's make up, as some young families gravitate towards the fast expanding satellite cities in pursuit of cleaner air. 'Live Fresh', scream highway billboards for a new desert compound. After years of stalled clean-up efforts, those who remain appear resigned to the conditions.
But for the first time in a while, there is some hope that Egypt's mega metropolis might be getting to grips with its bad breath. Public transport projects are progressing at their fastest pace in almost a decade, while authorities appear to be slowly reining in illegal agricultural waste fires. This year's 'Black Cloud', the annual burning of the rice straw in the Nile Delta, was less noxious than in past years. Most importantly, perhaps, a growing cadre of entrepreneurs, start-ups, and business leaders are turning their talents to tackling some of their hometown's most debilitating woes. If cities like London, afflicted by the 'Great Smog' in the 1950s, could clean up their act, why can't Cairo? "When I opened this place I thought I could make nice things from something that would otherwise just be burnt," said Enas Khamis, whose non-profit group, Nafeza, employs deaf people to make arts and crafts out of rice straw. "So you're helping people and the environment."
Though among the most polluted cities of its size, Cairo and its residents are far from unique. Globally, only 12 per cent of urban areas meet the World Health Organization's air quality standards. And at least one in nine deaths can be traced back to air pollution, or roughly seven million people a year. But while most cities suffer from some kind of air quality-related woe, it's particularly problematic in many developing countries. Rapid urbanization, weak enforcement of environmental regulations and cheaper fuels have left hundreds of millions of poorer urbanites vulnerable to bad air. As populations continue to boom, often overwhelming services, experts say officials and citizens alike will have to pull out all the stops to tackle these crises. "There is increasing awareness, and more knowledge on the issue of air quality on a global scale, despite the lack of data in some regions. We also know a lot more about solutions now," says Soraya Smaoun, a senior air quality specialist at UN Environment. "But I think a lot more pressure is needed to keep the momentum on."
Farms to factories
Cairo is something of a classic case. Once a relative oasis of green along the Nile, its pollution problems have surged along with its population. The skyline has bulged, as developers race to accommodate numbers that have more than tripled since the 1970s. With narrow streets between most of the tower blocks, there's nowhere for the toxins to go. Almost all of the city's trees, its most effective dust sponges, have disappeared under the concrete, as has much of the surrounding agricultural land. Up to 30,000 acres of greenery is lost to urban sprawl across the country every year, so there's even less of a barrier when regular blobs of sand and occasional storms blow in off the nearby Sahara. And like Tehran and Los Angeles, both of which suffer from varying degrees of poor air quality and which are at least partly surrounded by mountains, Cairo's topography doesn't always help either. The Mokattam hills, above the citadel to the city's southeast, prevent the prevailing northerly winds from blowing away as much of the filth.
Into this already potent mix has come a growing mass of car and factory emissions. The number of vehicles in Egypt grew from seven to eight million between 2013 and 2014 alone, but neither Cairo's roads nor its vehicle inspection standards have kept pace. Air quality is noticeably better during the school holidays when there are fewer trips. And among industry, too, there's been a barely-controlled boom – often within densely populated neighborhoods. From Helwan's massive brickworks and iron and steel works in the south to Shubra Al-Kheima's sprawling smelters and chemical plants in the north, the city is now practically ringed by big-time polluters. Few of them seem to be sticking to the rules. "At the moment, industry is violating every imaginable industrial regulation," said Laila Eskander, a former minister of the environment. "And no one is even talking about the quality of fuel."
And then there's the burning of agricultural waste. Every year, between September and November, long plumes of toxic smoke waft down to Cairo from the Nile Delta, leaving a cancerous trail of chronic respiratory problems in their wake. Unable to easily dispose of the detritus from their rice crops – and with nowhere to stash it on their small plots of land, many farmers torch the straw, despite a government ban. These fires, which are so big they can be seen from space, now account for almost half the country's air pollution, the Ministry of Environment says.
Black lungs to bicycles
Unsurprisingly, all of this has exacted a grave public health toll. Roughly 40,000 people are dying from pollution-related problems across Egypt every year, according to Breathe Life 2030, a joint initiative of the World Health Organization, UN Environment and the Climate and Clean Air Coalition to boost awareness of air pollution. And among the living, bleak air quality is saddling more and more Cairenes with severe medical woes. "There's narrowing of the airways, increasing risk of infection, more bronchial spasms, lung infections, pneumonia," said Mahmoud El-Zorkany, a professor of chest diseases at Cairo University. "It's only getting worse." In November last year, Cairo American College, a private school in the Maadi district, sent out air quality warning emails on 11 occasions, often shifting sports sessions indoors when the conditions were too grim.
There is, nevertheless, some reason to believe Egypt might be turning the corner. Because for all the challenges, there are at least some partial solutions on the table. Cairo's third metro line, another much-needed link across the traffic-clogged Nile, is steaming ahead after some lengthy stoppages. A number of start-ups, like Swvl and Bus Pooling, have sprung up, intent on pushing private car owners into more sustainable modes of transport. Cycling, too, appears to be experiencing something of a boom, leading some environmentalists to wonder whether Cairo might one day take to two wheelers in serious numbers. "The idea was that the city is swelling with cars, and that the air quality is really bad and really exhausting for everyone," said Moustafa Darsh Hussein, a former organizer at the Cairo Cyclists' Club and a team member at the Green Arm, an environmental think tank. "We were thinking what can we do, and thought that if people use bikes instead of cars that might be a good solution in the long run." He and his colleagues are busily installing bike racks at some metro stations and lobbying local authorities to mark out cycling lanes.
Even more pressingly, perhaps, the public and private sectors both appear to have come up with some solutions to the rice straw-burning epidemic. An architect, Essam Hosni, has designed building blocks out of the straw, possibly providing an answer to Egypt's lack of affordable construction materials in the process. "It's converting this problem to our benefit!" he says. Potters in the capital's Old Cairo district have taken to packing their delicate wares with rice straw; some small businesses collect it, consolidate it, and sell it to the cement industry. And after years of negotiation, the Ministry of Agriculture seems close to agreeing a deal with farmers, whereby they would be paid to deliver their straw to government depots.
On a global level, too, the international community, including UN Environment, is devoting more attention and resources to confronting what's now considered the world's biggest environmental health risk. UN Environment and the World Health Organization have partnered to evaluate and work out how to better monitor the health implications of poor air quality. Starting with Addis Ababa, Nairobi and Kigali, UN Environment will also begin providing support for urban air pollution management systems. In a reflection of the urgency with which experts believe this problem must be tackled, the 2017UN Environment Assembly focused on pollution.There, experts are keen to push the idea that polluted cities, like the Egyptian capital, can transform their fortunes, and without breaking the bank.
"There are some low-hanging fruits. It's not necessary to always use sophisticated technologies to monitor air quality and have complicated policies if they are not enforced," says UN Environment's Soraya Smaoun. "There are local solutions to monitor and manage air involving a wide range of stakeholders in sectors such as clean and sustainable transportation, waste management, cleaner industries to name a few. This is something that cities like Cairo can work on."
Venice Is Flooded: A Look at Our Coastal Future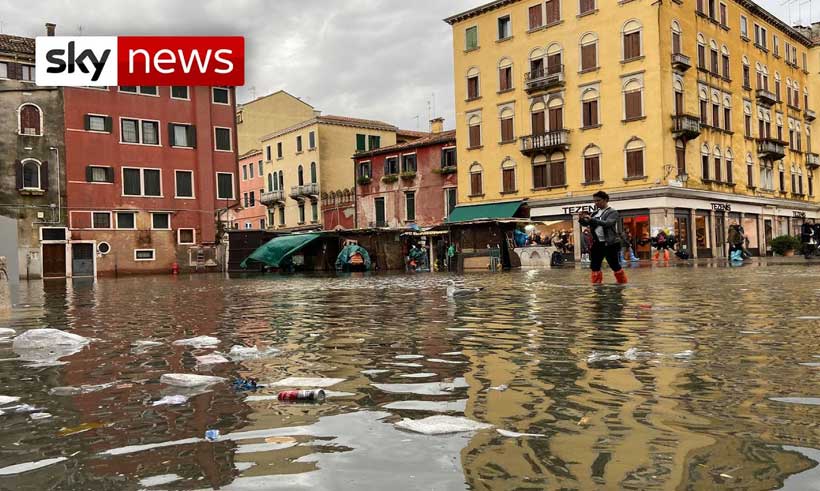 Authors: Arshad M. Khan and Meena Miriam Yust
If humans have been lucky, basking in the comforting warmth of an inter-glacial period for the last 10,000 years, that luck may be about to turn. Rest assured we are not entering a glacial period. No, our quest for greater comfort has us pumping fossil fuel residues in the air—particularly CO2—warming the earth beyond its natural trajectory. One consequence is melting Arctic (especially Greenland) ice and coastal flooding.
Problematic as that might be, new research holds worse in store… much worse, for the Antarctic has not been a passive bystander. It melted when the north was taking a rest allowing no let up.
The previous glacial age lasted from 125,000 to 118,000 years ago. A paper published November 6, 2019 in Nature Communications (Vol. 10, Article # 5040) has found the Greenland ice sheet melt insufficient to explain the highs of the rise then. In fact, it was the Antarctic ice sheet, previously thought to be inconsequential, that was key. It turns out the Southern Ocean warmed first at the start of the inter-glacial, leading to a change in the circulation pattern of the oceans and to a warming of the northern polar areas to start the ice melt in Greenland.
Temperatures then were up to 1°C higher than now but the same has been estimated for us in the future. However, this time climate changes on earth have been accelerated by greenhouse gas emissions over the industrial period, resulting in more extreme climate changes than in the last inter-glacial.
The research has also revealed that ice melt caused a 10 meter sea level rise above the present level at a rate of 3 meters (about 10 feet) per century, a rate that is 10 times higher than the rise observed in the last 150 years. If 10 ft. per century has a remote feel, try a foot every 10 years!
This is far greater than current projections of sea level rise that anticipate an increase at the most to about 3 feet above 2000 levels by 2100. The predictions, however, do not account for an important natural outcome of ice sheet melt, that of ice cliff instability. The ice cliffs form as the warm water melts their ice under the water, eating away until the cliff shears off and collapses into the sea.
The collapse is a sudden and unpredictable addition to the gradual melt in the ocean. It also means that polar ice sheet melt can affect sea levels far more intensely than has been projected so far, and it could account at least in part for the much higher rise found by the researchers in the prior inter-glacial. Are we in for a surprise!
If incoming solar radiation was greater in the last inter-glacial because of the earth's position relative to the sun, the CO2 levels were lower, at 280 parts per million as opposed to 410 plus today. Worse, in the former inter-glacial the two polar areas did not warm up simultaneously. Today's intensive climate change is propelled by greenhouse gases, and the warming is bipolar with the ice melting in both polar regions at the same time.
Another paper also published in Nature Communications a week earlier (Vol. 10, Article # 4844 October 29, 2019) examines global vulnerability to coastal flooding from rising sea levels given new metrics for measuring land elevation. The model currently in use for this measurement, developed by NASA, has a 2 meter vertical bias. Using a new Coastal DEM (Digital Elevation Model) and a mean estimate of sea level rise this century, the authors estimate 190 million people live below projected high tide lines at present. This rises to 630 million by century's end in the extreme case of high emissions. Increase the sea level rise to 3 meters (10 feet) projected in the other paper above and a billion people could be in jeopardy.
What can one expect? Well, the first signs of trouble will be when coastal flooding that used to happen once a decade becomes an annual event, or when unprecedented events occur. Venice is a current example. In a rare historic flood its iconic St. Mark's Square is hip-deep in water. The church itself and its priceless frescoes could be in danger if the water rises further.
The increased coastal flooding will be gradual of course. Our children, their children, and so on down the line will be the real innocent victims of our legacy/profligacy.
Note: This article appeared originally on CommonDreams.org
Thirty years on, what is the Montreal Protocol doing to protect the ozone?
The Montreal Protocol to protect the Earth's ozone layer is to date the only United Nations environmental agreement to be ratified by every country in the world. It is also one of the most successful. With the parties to the Protocol having phased out 98 per cent of their ozone-depleting substances, they saved an estimated two million people from skin cancer every year.
Following the thirty-first meeting of the parties in Rome during 4–8 November, Stephanie Haysmith, the communications officer for the Ozone Secretariat, explained why the Montreal Protocol has been so successful and what lies ahead for the treaty.
The 2019 ozone hole is the smallest on record since its discovery. How does the ozone repair and how long will it take?
The Montreal Protocol has been successful in reducing ozone-depleting substances and reactive chlorine and bromine in the stratosphere. As a result, the ozone layer is showing the first signs of recovery. It is expected that the ozone layer will return to pre-1980s levels by the middle of the century and the Antarctic ozone hole by around 2060s. This is because once released, ozone-depleting substances stay in the atmosphere for many years and continue to cause damage. The 2019 hole is indeed the smallest since recording of its size began in 1982 but the ozone is also influenced by temperature shifts and dynamics in the atmosphere through climate change. In 2019, the stratosphere was particularly warm during the Antarctic winter and spring.
The Kigali Amendment, which came into force January 2019, requires countries to limit hydrofluorocarbons in refrigerators and air-conditioners by more than 80 percent. Yet, there is a growing demand for cooling. How can the two needs be met?
While there is a growing global demand for cooling systems for personal well-being and in the commercial sector, improving energy efficiency with low or zero global-warming-potential will be needed to meet needs while minimizing adverse impacts on climate and environment. Research and development have kept pace: equipment design has changed and improved with the ozone-depleting substances phase-out.
At the Rome meeting, parties were made aware of an unexpected increase in global emissions of trichlorofluoromethane, or CFC-11. Why is that, and what is being planned to address it?
The issue of unexpected emissions of CFC-11 was brought to the attention of the parties in 2018. Global emissions of CFC-11 had increased in the period after 2012. This unexpected trend suggests that there is illegal production and consumption of CFC-11. The exact sources of these emissions have yet to be found. The parties take this very seriously and a decision was made at the MOP30 [30th Meeting of the Parties to the Montreal Protocol] to cooperate in further scientific research. In addition, the parties will assess the mechanisms of monitoring for the Montreal Protocol and the Multilateral Fund.
What is meant by "a sustainable cold chain" and how does it reduce food loss?
A cold chain is a connected set of temperature-controlled facilities (pack houses, cold stores, refrigerated transportation, etc.) that ensures perishable foods maintain their freshness and quality while in transit. Access to cold chain allows local producers to link with high-value markets locally, nationally and internationally. By enabling perishable food commodities to be stored and transported in a temperature-controlled environment not only ensures quality and safety, but reduces overall food loss, while improving economic gains and increasing sustainability.
From an environmental perspective, it is important that increasing demand for cold chain is sustainable with increased use of green fuels, energy efficiency and low or zero global warming potential technologies.
What do you hope the Montreal Protocol will inspire?
The Montreal Protocol is one of the world's most successful environmental treaties and since its adoption, it has encouraged countries to commit to phasing out the production and consumption of ozone-depleting substances. The parties to the Protocol, on realizing that the alternatives, known as hydrofluorocarbons, are potent greenhouse gases contributing to global warming, agreed to address this. After protracted discussions, in 2016 the parties adopted the Kigali Amendment. The global partnership, stakeholder involvement and overall commitment of the countries lent to the success of the ozone protection regime. A successful hydrofluorocarbon phasedown is expected to avoid up to 0.4°C of global temperature rise by 2100, while continuing to protect the ozone layer.
Consequences of U.S. formal exit from Paris climate pact: More isolation globally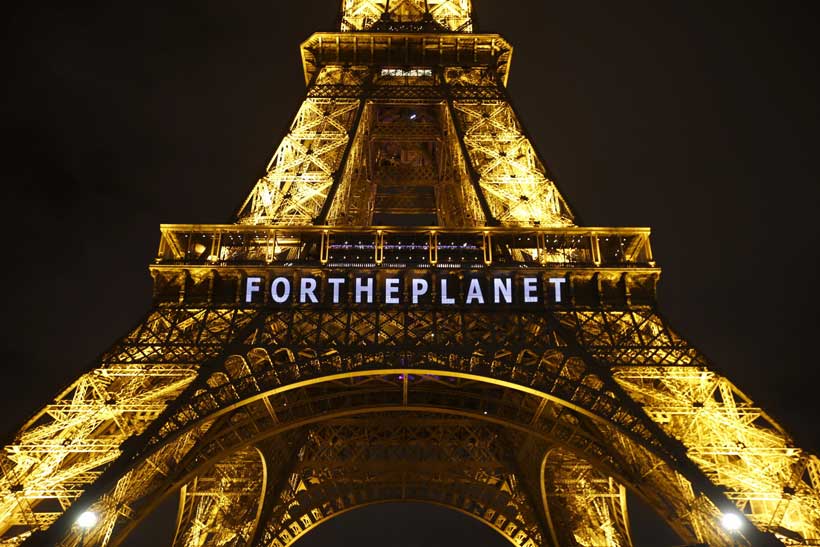 The U.S. has formally begun to exit the Paris climate agreement. Regardless of whether or not the Paris Agreement is legally binding, the U.S. has committed to cut 26-28% of its greenhouse gas emissions by 2025 from 2005 levels, and donate three billion dollars to poor countries by 2020.
The U.S. is now the world's second-largest emitter of greenhouse gases after China. In other words, U.S. greenhouse gas emissions in 2015 were about 7000 million metric tones, which is more than total emissions of the entire EU countries. However, the U.S. president claimed that he has decided to pull his country out of the Paris climate pact because his job is to "protect America and its citizens".
Commenting on the reason for withdrawing from the agreement, the U.S. president said that the pact is favorable for other countries not the United States, because it puts the country at a very big economic disadvantage. Trump also presented statistics showing that implementation of the agreement for the U.S. will result in losing 2.7 million job opportunities by 2025 as well as 440,000 industrial opportunities inside the country. The president added that this is not what the U.S. needed. This issue is not acceptable to Trump that China can continue to emit greenhouse gas for another 13 years, and India is able to continue its greenhouse gas emissions till 2020, while receiving billions of dollars.
The U.S. president also complains that his country has already donated about one billion dollar to Green Climate Fund, which is founded to help developing countries, while no other country has spent such a large sum in this field.
Trump, despite his decision to exit the Paris Agreement, has announced that he is ready to "begin negotiations to reenter either the Paris Accord or a really entirely new transaction on terms that are fair to the United States, its businesses, its workers, its people, its taxpayers". He also said that if they reach an accord, that will be great and if they do not, that will be fine.
Consequences of U.S. withdrawal
It should be noted that the withdrawal from the Paris climate accord by the U.S. is not its first unconventional action toward valid international documents. After coming to the White House, in one of his first moves, Trump ordered to pull the country out of the Trans-Pacific Partnership (TPP) that was signed in 2016. The TPP is the greatest trade agreement in the world, which was signed between 12 countries around the Pacific Ocean with the exception of China, and aimed to remove trade barriers to the countries that signed the agreement.
However, the Paris Agreement is of particular importance for the current generation and the world's future in terms of environmental and international rights. Obviously, legal and political consequences of the Paris accord is more serious than those of the TPP. The following is the summary of the effects of the U.S. withdrawal from the Paris climate pact:
1. U.S. political and legal isolation: the U.S. will be seriously isolated if it withdraws from the Paris accord, because besides Europeans, countries like Canada, Russia, and Asian countries such as China and Japan have signed the agreement. German Chancellor Angela Merkel and the Chinese president reaffirmed that they will be committed to the pact even after the U.S. withdrawal.
Jean-Claude Juncker, the president of the European Commission, at a meeting in Berlin, described the U.S. withdrawal as a completely wrong move. Juncker said that the U.S. cannot exit the agreement just like that. He added that Trump says he will exit the Paris climate pact because he is not well aware of this pact. This is while, he said, in 2015, about 200 countries signed an accord in 2015 in Paris, based on which they were committed to keep the increase in global average temperature to well below 2 °C to prevent global warming.
2. Lack of states' trust on the U.S. to reach an agreement on other issues: this move by Trump shows the U.S. non-compliance with international agreements that could disturb its prestige and position in the world. The move also will cause other Western partners, especially Europeans, lose their trust of the United States. Following the U.S. withdrawal from the agreement, other countries will hesitate to cooperate and sign contract with the White House on other issues.
3. Distrust of environmental rights: one of the important issues in legal subjects is environmental right, which is being taken into account at national and international level. The U.S. withdrawal from the pact means disregard to international documents related to environmental rights. This approach can be a serious threat to plans to control global warming. Furthermore, the approach indicates that the world's second largest polluter does not pay much attention to environmental protection, which has been one of most important challenges for environmental rights in recent decades.
From our partner Tehran Times