UN Security Council: Two years on, Iran nuclear accord at a 'critical crossroads'
The United Nations political chief told the Security Council Tuesday that the UN Secretariat is not yet in a position to confirm whether the ballistic missiles launched at the Saudi cities of Yanbu and Riyadh were Iranian Qiam-1 missiles, as assessed by Saudi authorities.
"Almost two years after Implementation Day of the Joint Comprehensive Plan of Action (JCPOA), we are at a critical crossroads," Under-Secretary-General Jeffrey Feltman told the Council.
On 20 July 2015, the Security Council unanimously adopted resolution 2231 (2015) endorsing the JCPOA. The action plan, between the Council's five permanent members (China, France, Russia, the United Kingdom and the United States), plus Germany, the European Union (EU) and Iran, set out rigorous mechanisms for monitoring limits on Iran's nuclear programme, while paving the way for lifting UN sanctions against the country.
Mr. Feltman recalled that since January 2016 the International Atomic Energy Agency (IAEA) had reported to the Council nine times that Iran is adhering to its nuclear-related obligations. At the same time, in October 2017 the President of the United States decided not to certify to Congress that Iran was complying with the agreement.
"This decision has regrettably created considerable uncertainty about the future of the JCPOA," he said, noting that the UN the Secretary-General is reassured that the US, during the recent 7th meeting of the Joint Commission, together with other participants, expressed its continued adherence to its commitments.
"Today's meeting is an important opportunity to reflect carefully on what has been achieved and the challenges that lay ahead," Mr. Feltman continued, presenting the main findings of the UN Secretary-General's fourth report on the implementation of the provisions contained in annex B to resolution 2231.
Regarding the supply, sale or transfer to Iran of nuclear-related items undertaken in violation of the provisions of resolution 2231, Mr. Feltman said that the Secretary-General has again not received any report of such flows.
As for the implementation of ballistic missile-related provisions, Mr. Feltman said the report contained preliminary observations indicating that the two missiles launched at the Saudi cities of Yanbu and Riyadh had similar features which suggested a common origin, and are consistent with missiles of the Scud family and had features known to be consistent with the Qiam-1 missile.
One of the missiles bore castings similar to that of an Iranian entity on the list maintained pursuant to resolution 2231, he added.
In terms of restrictions on arms-related transfers, the Secretariat is confident that close to 900 of the assault rifles seized by the United States in March 2016 are identical to those seized by France also in the same month, which the Secretariat had assessed were of Iranian origin and shipped from Iran, Mr. Feltman said.
The Secretariat is also confident that half of the 200 rocket propelled grenade launchers had characteristics similar to Iranian-produced RPG launchers.
Further, the Secretariat had received information on an unmanned surface vessel (USV) laden with explosives allegedly used against the Saudi-led coalition and had the opportunity to examine parts of its guidance and detonation systems, which included a computer terminal with a dual English/Farsi keyboard and characteristics similar to those of Iranian-produced terminals.
The Secretariat was also requested to examine two unmanned aerial vehicles (UAVs), reportedly recovered in Yemen after Implementation Day. One of the UAVs – which Saudi authorities ascertain was similar to that of the Iranian-made Ababil-II – is similar to other drones reportedly seized in Yemen brought to our attention by the United Arab Emirates, Mr. Feltman said.
ADB's Strategy 2030 Needs to be Accompanied by a Strong Results Orientation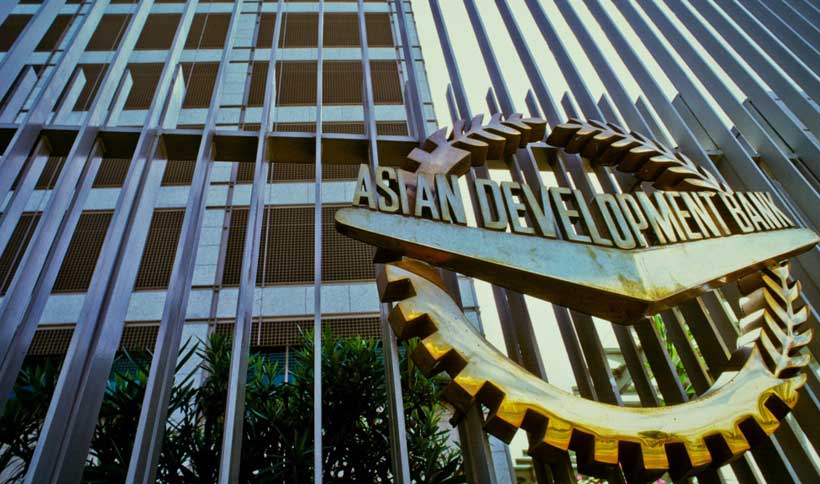 The Asian Development Bank's (ADB) new long-term corporate strategy, Strategy 2030, which came into effect this year, needs to be accompanied by a strong focus on results supported by an improved corporate results framework, says the 2019 Annual Evaluation Review by ADB's Independent Evaluation Department (IED).
Strategy 2030 will steer ADB's approach for addressing challenges in Asia and the Pacific such as rising urbanization and demographic shifts, and tackling the unfinished development agendas of eradicating poverty, reducing inequality, and closing infrastructure gaps.
"Strategy 2030 represents an important milestone and has created great expectations. At the same time, the new strategic goals and directions still need to be properly translated into operational plans, clear and ambitious targets, and effective monitoring and evaluation," said the Director General of Independent Evaluation at ADB Mr. Marvin Taylor-Dormond.
The review notes that the development success rate of ADB's sovereign projects and programs is steadily improving, buoyed by the strong performance of operations in transport and energy infrastructure, and public sector management.
With 90% of sovereign operations achieving the expected development results during 2016–2018, East Asia remains ADB's best regional performer, influenced by operations in the People's Republic of China. The development success rates of ADB operations in South Asia, Southeast Asia, and in Central and West Asia remain around ADB's overall success rate (77%), steadily rising since 2000. Operations in the Pacific, though improving, are still below average.
The performance of nonsovereign operations remains weak with only 56% development success rate during 2016–2018. "An improvement in the development performance of the financial sector and private equity portfolio is needed, as private sector operations will become much more prominent in the context of Strategy 2030," said the Director of IED's Sector and Projects Division Mr. Nathan Subramaniam. "The number of actions that ADB is currently taking to this effect are expected to achieve this objective."
The review highlights some selected key results of ADB's operations based on broad scope evaluations recently concluded. For instance, in the area of reducing poverty and inequality, agriculture operations have promoted inclusive economic growth and smallholder development. Yet, they could have had greater effect on rural development and food security had they focused on the complete value chains.
A country assessment revealed that contributions were made to reducing poverty and inequality by targeting infrastructure that met the needs of the poor, for example, water and sanitation projects in low-income areas. At the same time, a thematic evaluation of ADB-supported projects to improve access to finance for small and medium-sized enterprises (SMEs) found this effort tended to focus on larger firms rather than underserved ones.
Some other country assessment noted that progress was made on gender equality—which is promoted across all ADB operations—by supporting country efforts to incorporate the gender dimension into national economic and development polices and strategies, and by improving economic opportunities for women through SME operations. Similar country assessments highlighted that ADB transport operations helped women diversify their economic activities.
The sustainability of projects continues to be the lowest-ranked evaluation criteria. Lack of funds for operation and maintenance was among the critical hurdles to ensuring that ADB-supported infrastructure projects deliver benefits after they have been completed.
To incentivize ADB's strong performance and results, especially in the context of Strategy 2030, robust results frameworks and systems need to be in place, particularly at the country level. "Country is ADB's central unit of analysis in Strategy 2030 and, therefore, timely and reliable reporting at this level must be ensured," said Mr. Taylor-Dormond.
Luxembourg, UN Environment sign deal to accelerate sustainable finance
Luxembourg today signed an agreement to back a UN Environment-convened network that helps the world's major financial centres to increase green and sustainable finance.
The International Network of Financial Centres for Sustainability (FC4S) has 22 members from Europe, Asia, Africa, and North America – each of them committed to shifting their investments to support the goals of the 2030 Agenda for Sustainable Development and the Paris Agreement.
Home to Europe's largest investment fund center with a 62 per cent global market share in cross-border funds, along with136 international banks from 29 countries and over 35,000 listed tradable securities, Luxembourg is today one of the world's leading financial centers.
"A recognized European leader in green and sustainable finance, Luxembourg is stepping up its commitment to support the efforts of the International Network of Financial Centers for Sustainability," said Pierre Gramegna, Minister of Finance of Luxembourg, as he signed the agreement to provide USD 500,000 in funding to FC4S. "This commitment is aimed at helping the FC4S to better connect financial centers, to foster exchange of knowledge and thus help shaping the trends and developments that will define sustainable finance in the years to come."
The levels of green and sustainable finance needed to deliver on the Paris Agreement and the sustainable development goals are still insufficient. For example, the World Resources Institute estimates that USD 5.7 trillion will need to be invested annually in green infrastructure by 2020. However, 2018 research by the United Nations Framework Convention on Climate Change found that climate finance, while growing, had hit only USD 681 billion annually by 2016.
"Much of the resources needed to finance the transition to a low-emission, sustainable world will have to come from private sources," said Satya S. Tripathi, UN Assistant Secretary-General and head of UN Environment's New York office. "This is why the work of FC4S, helping financial centres to green their flows, is crucial. UN Environment is very grateful to Luxembourg for increasing its commitment to green and sustainable finance."
Luxembourg's commitment to financial innovation and sustainable finance has led to the launch of a wide range of initiatives, including the first Stock Exchange dedicated to green, socially responsible and sustainable securities: The Luxembourg Green Exchange (LGX) in 2016.
The LGX has the largest market share of listed green bonds worldwide. Luxembourg leads the European market when it comes to responsible investment funds, with a market share of 39 per cent. 69 per cent of worldwide assets in microfinance investment vehicles are Luxembourg domiciled funds.
"Financial centres are key pressure points in the global financial system, and FC4S members like Luxembourg are pressing hard to make the system sustainable," said Stephen Nolan, head of the FC4S network. "This contribution from Luxembourg is yet another sign that the smart money is getting behind sustainability."
The signing took place at an event during the Spring Meetings of the World Bank Group and the International Monetary Fund, at which Mr. Gramegna, John Berrigan, Deputy Director-General, Financial Services and Capital Markets Union (FISMA), and Marcos Ayerra, Chair of the Inter-American Regional Committee and others looked at how to increase the role of financial centres in financing sustainability.
ADB Loan to Improve Water Supply System in Tashkent Province
The Asian Development Bank (ADB) has approved a $105.3 million loan to help rehabilitate and expand the regional water supply system in the Yangiyul and Chinaz districts of Tashkent Province in Uzbekistan, delivering safe potable water to over 220,000 people.
Tashkent Province, Uzbekistan's largest and most economically advanced region generating almost 25% of the country's gross domestic product, suffers from pervasive urban service limitations, particularly in water supply and sanitation (WSS). Most of its Soviet-era WSS infrastructure are deteriorated and outdated, with about 80% of residents in the two project districts unable to receive municipal water supplies and forced to purchase or obtain unsafe water from various sources.
"Reliable and safe water supply and sanitation service is crucial for a growing area like Tashkent Province, particularly in its importance in the overall economy and development of Uzbekistan," said ADB Senior Urban Development Specialist for Central and West Asia Mr. Jung Ho Kim. "ADB's loan to expand and rehabilitate WSS services in the two districts will not only provide safe drinking water but also improve the quality of life of residents in Tashkent Province."
The Second Tashkent Province Water Supply Development Project will finance the rehabilitation and improvement of the VU-1 regional water supply system in Tashkent Province. This includes the construction of 65 kilometers (km) of transmission mains; 27 km of distribution mains; 540 km of distribution network; 37 water reservoirs; 22 water distribution centers; 5 pressure towers; 2 administration buildings; 2 water quality laboratories; 37,500 metered water supply connections; and 4,000 individual wastewater disposal systems—which is a first in Uzbekistan.
ADB's assistance include the initiation of smart technology features including supervisory control and data acquisition, geographic information system, and meters for improved billing and increased revenue. This is on top of a pilot public-private partnership initiative to invite private contractors to carry out operation and maintenance of water supply facilities in some settlements.
Total cost of the project is $124.7 million, with the Government of Uzbekistan contributing $19.4 million. The project is expected to be completed by August 2025.