India-Taiwan synergies: Beyond the economic sphere
Authors:Tridivesh Singh Maini & Sandeep Sachdeva
On December 14, 2017 a pact was signed between Tien Chung-kwang, representative of Taipei Economic and Cultural Center (TECC) in India, and Sridharan Madhusudhanan, director of India-Taipei Association. Through this pact, the two countries will institutionalize cooperation in such areas as design and engineering, product manufacturing, R&D and after-sales service.
In the aftermath of economic liberalization, economic ties between both countries have witnessed a significant rise.  Both sides established unofficial relations, by the setting up of the India-Taipei Association, as well as representative offices in 1995.
A strong reiteration of strong bilateral economic ties is the fact that in 2001 bilateral trade between both countries was estimated at 1.19 billion USD. In 2016,bilateral trade between both countries went up nearly 5 times and was estimated at 5 billion US dollars. In the first 9 months of 2017 itself, trade between both countries was estimated at nearly 5 Billion USD (4.7 billion).
There are over a 100 Taiwanese companies in India, with an investment of over 1.5 Billion USD.  Taiwanese investments in India are in a number of areas includingauto components and parts, chemicals, engineering, financial services,, information and communication technology. Foxconn the worlds largest contract manufacturer for electronics has responded to the 'Make in India' scheme, and has already committed nearly 5 Billion USD in investments. It already has a presence in Andhra Pradesh, and is expanding to other parts of the country including Maharashtra.
It would be pertinent to point out, that along with India's thrust on South East Asia and East Asia, and schemes like Make in India, it is Taiwan's South bound policy which focuses on 10 ASEAN countries, 6 South Asian countries and Australia and New Zealand  which has helped in accelerating economic ties between India and Taiwan in trade and investment. Both sides have also signed agreements in areas like agriculture and aviation services.
Soft Power and South Bound Policy
The South bound policy has achieved success not just in the context of investment and trade, but also in attracting tourism as well as students. One of the key components of the South Bound Policy put forward by President Tsai Ing Wen is the effective utilization of 'Soft Power'.  For instance in 2017,tourist arrivals in Taiwan rose by over 25 percent. Similarly in terms of student arrivals, there were over 30,000 student arrivals in 2017, a nearly 10% jump from 2016. In both these areas, Taiwan and India can deepen links. Taiwan has the potential not just to attract more students and professionals, but also Indian tourists. For giving a strong thrust to bilateral ties between both countries, the participation of Indian state governments could be an effective tool. Apart from states like Andhra Pradesh, Karnataka and Maharashtra states in Eastern India like Odisha, West Bengal and Bihar too should strengthen ties with Taiwan.
India-Taiwan: Strategic Sphere
It is also time, that both countries found common ground in the strategic sphere. There is a possibility of finding synergy between Taiwan's South Bound Policy and India's Act East Policy. Taiwan has already shown immense interest in the Indo-Pacific. While speaking at an International Seminar to outline his vision for the Indo-Pacific, Vice President Chen Chien-jen said:
"We are looking forward to increasing cooperation and trade and to strengthening ties with the Indo-Pacific region by mapping out a regional role for Taiwan through the New Southbound Policy,"
In finding synergies, it is important for India not to be reactive, and only look at these strategic links from the China prism. At the same time, Beijing can not dictate how New Delhi deals with Taipei given the fact that China has been turning a blind eye to terrorism emanating from Pakistan. In recent times, India has taken some interesting decisions which were carefully watched by China. In 2012, India allowed a layover to Taiwan then President Ma Ying-jeou in Mumbai, while in April 2014, it allowed a lay over to then Taiwan vice-president Wu Den-yih a layover at a Delhi airport en route to Rome. In February 2017, a delegation (the first under the Tsai Ing Wen government) of 3  women Members of Parliament from Taiwan visited India much to China's chagrin. The head of the delegation, Kuan Bin ling said that Taiwan is totally independent, and that:
It (the One-China policy) is a de facto reality…We suffered a lot because of the One-China policy. We have crafted a pragmatic approach in our diplomatic engagement with major countries, including India, despite these difficulties,"
The Chinese media reacted to this visit, with an article in the Global Times, 'New Delhi will suffer losses if it plays Taiwan card' stating that,
'By challenging China over the Taiwan question, India is playing with fire'. The article also stated that India was trying to use ties with Taiwan as a 'bargaining chips' over issues like the 'South China Sea and Dalai Lama'
Reacting to the recent pact signed on December 2017, too a story in the Global Times, 'India cozies up to Taiwan in foolish move', commenting on the December 14thpact criticised the move saying that it will hurt India-China ties. What China forgets is that there are clear synergies between India and Taiwan, and that every country has the right to pursue an independent policy.
Conclusion
The India-Taiwan bilateral relationship needs to look not just at increased economic and people to people engagement through participation of stakeholders such as the business community, academics, participation of state governments and civil society. In the broader context of the Indo-Pacific too, both sides should find common ground and there is a possibility of finding synergy between India's Act East Policy and Taiwan's south bound policy. While in the economic sphere, some impressive strides have been made between both sides, it is imperative to also strengthen political and strategic engagement. As a responsible global player, India should certainly not provoke China but it's approach towards the Indo-Pacific can not be dictated by Beijing.
Taliban and the crisis in Afghanistan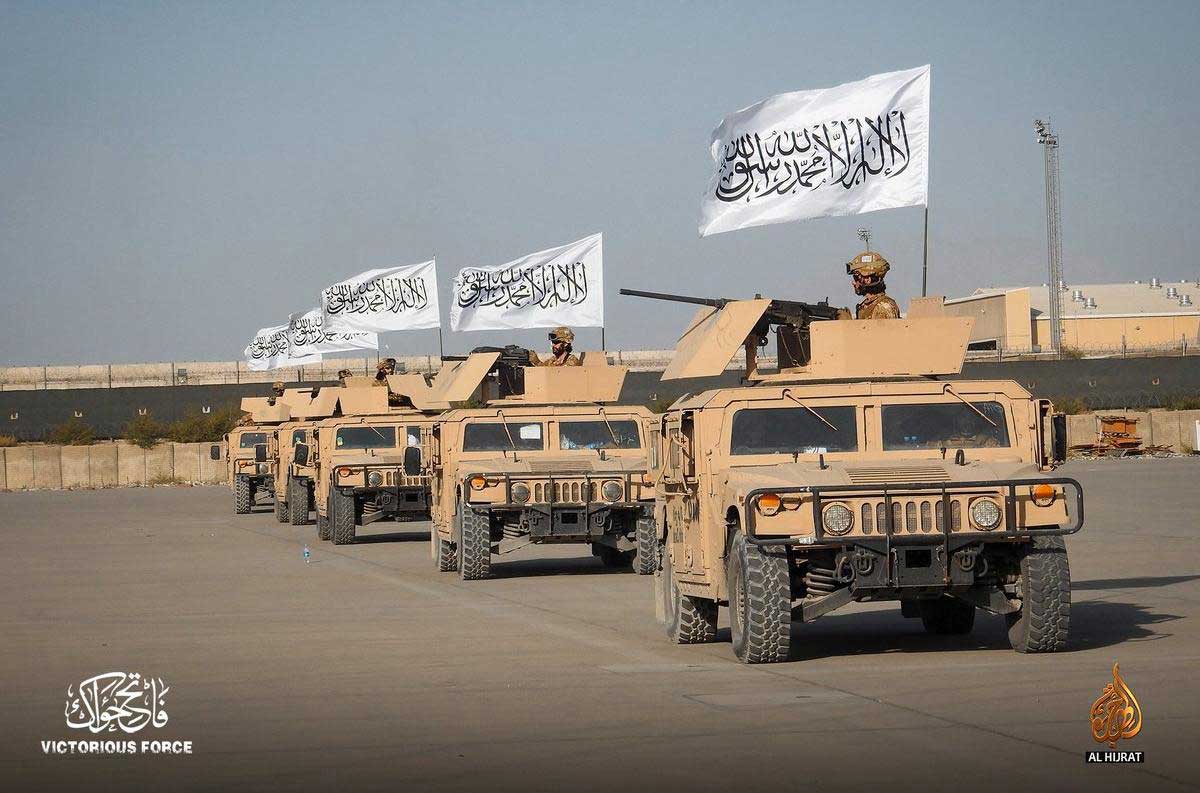 In 2021, the Afghan Taliban took back control of Afghanistan after fighting a rebellion for twenty years. The Taliban reformed and began regaining territory less than 10 years after the American-led invasion that overthrew the previous regime in 2001. In line with a 2020 peace agreement with the Taliban, they staged a swift assault as the US started to evacuate its last forces from Afghanistan.
Even though they promised to preserve the rights of women and communities of religious and racial minorities, the Taliban have enforced a strict interpretation of Islamic law. The Taliban have failed to provide Afghans with sufficient food supplies and economic possibilities as they have evolved from an insurgent organization to a functioning administration.
Numerous instances of human rights violations have been documented by the UN mission in Afghanistan. Because the Taliban scared off journalists and put limits on press freedom, more than 200 news outlets had to close. Activists and protesters have been tracked and forcefully disappeared, and their government has ruthlessly suppressed protests. They also reinstated the Ministry for the Propagation of Virtue and the Prevention of Vice, which was previously in place, and enforced laws against actions judged to be contrary to Islam. They instructed judges to apply their version of sharia in November 2022; in the following weeks, authorities resumed public hangings and floggings.
Women's rights have been undermined. Due to restrictions put in place by the Taliban, girls are not allowed to go to high school, and women are not allowed to go to college or teach there. The group banned women from working for local and international voluntary groups in December 2022. According to estimates from the UN Development Program (UNDP), limiting women's employment might cost Afghanistan's GDP up to 5%. Amnesty International reports a substantial increase in the number of women jailed for defying discriminatory rules, such as those requiring women to cover their whole bodies while in public and to only appear with male chaperones. In addition, there are now more child marriages.
The UNDP says that the Taliban's rule has also taken away the gains that Afghans made in their living conditions in the 20 years after the US invasion. In a study from October 2022, the organization claimed that practically all Afghans were living in poverty. Since the takeover, the economy has contracted by up to 30%, and there have been an estimated 700,000 job losses. More than 90% of individuals are impacted by food insecurity. The problem is getting worse because several countries and international groups have stopped giving aid, which is vital to the economy and public health.
International observers are nonetheless worried that the Taliban pose a danger to national and international security through their funding of terrorist groups, especially Al-Qaeda. Taliban leadership might convert Afghanistan into a haven for terrorists who could launch attacks against the US and its allies, despite Taliban pledges that the country's territory wouldn't be used against the security of any other country. The violence has also increased along Pakistan's border with Afghanistan, which has always supported the Taliban. Tehrik-e-Taliban, a terrorist organization commonly referred to as the Pakistani Taliban, has gained strength due to the Taliban's ascent to power. The organization broke off a cease-fire with the Pakistani government in 2022 and began carrying out assaults throughout the nation. Officials from Pakistan have charged the Afghan Taliban with giving the extremists a safe harbor in their country.
For many years, the Afghan government relied on help from a number of countries; according to 2019 World Bank research, contributions from foreign partners funded 75% of the government's public expenditures. Many of these countries stopped off aid when the Taliban took control, fueling concerns about potential future economic turmoil. Nevertheless, aid rose in 2022 as donors sent more than $2.6 billion. The US has donated more than $1.1 billion in help since the coup. However, according to UN authorities, the pledges fell short of the nation's humanitarian requirements.
Many Western countries, most notably the US, shut down their diplomatic posts in Afghanistan when the Taliban took power. Diplomatic relations and recognition have been withheld from the Taliban regime, which refers to Afghanistan as the Islamic Emirate of Afghanistan. The UN General Assembly has also postponed a decision on who would indefinitely represent Afghanistan at the UN. The Taliban are now being investigated by the International Criminal Court for suspected atrocities, including crimes against humanity, committed against Afghans.
Decoding Donald Lu's Visit: A Positive Upward in US-Bangladesh Relations?
The U.S Assistant Secretary for South and Central Asia Donald Lu paid a visit from January 12 to 15. During his brief but swarming itinerary the two parties discussed various issues ranging from diplomatic to political. Interestingly, this is the 11th visit of any U.S high-official in the past two years. The frequent swapping of delegations from the both sides pose a critical juncture between the U.S-Bangladesh relationship. Experts believe that recurrent visits from US high-ups are definitely an auspicious sign between the relationship of the two nations. Therefore, the visit of Donald Lu is an offshoot of the "growing reciprocity and renewed engagement" between Dhaka and Washington.
Needless to say, Bangladesh has a long standing and steady relationship with the US since the latter recognized the former shortly after independence on April 04, 1972. Recently the US-Bangladesh celebrated the completion of 50 years of bilateral relationship and US President Joe Biden termed this as "robust partnership". Amid such backdrop, it goes without saying that the recent visits signal to a significant positive tie-up between the two parties and the visit can be interpreted in the context of international and domestic backdrop of international politics.
The US is the largest market for Bangladesh's RMG export. Naturally, the issue of GSP reinstatement plays a key role in bilateral camaraderie. Under such circumstances, Lu's visit is important to hold talks of economic in the context of Bangladesh's growing needs, especially after the LDC graduation. Moreover, in the annual Global Firepower 2023 Military Strength Ranking, Bangladesh is placed 40th out of 145 nations. On the other hand, Bangladesh came in 12th place on the GFP review's list of 'Strengths on the Rise,' which emphasizes national military powers based on strong growth patterns until 2023. In this context, the General Security of Military Information Agreement (GSOMIA) and Acquisition and Cross-servicing Agreement (ACSA) agreement indicates to a deeper and strategic engagement from the US rationale.
Bangladesh's stands at the heart of a strategic position of the US's Indo-Pacific Strategy, which aims to counter the increasing footprint of China in the Indo-Pacific region. However, Bangladesh maintains a neutral position in terms of its foreign relations and has been carefully helming without taking any side of any major powers. Washington's focus on free and fair election is important to maintain a stability in the greater Bay of Bengal neighborhood- an important feat in it's IPS. Conversely, Bangladesh values economic partnership to sustain her ongoing upward trend. However, at the same time Bangladesh should be careful not to succumb to any pressure, a case in point when the Foreign Minister announced that the US proposed strategy is being vetted under the lens of economic opportunity.
On the domestic fore, arguably, the U.S has been advocating for a free and fair election, upholding democratic values, and condemning extra judicial excesses. However, continuous engagement between the two parties resulted helping to mitigate tensions and create a more positive atmosphere. The crux of Donald Lu's visit is to reaffirm democratic ideals in state mechanism, rule based international system and Bangladesh to be part of the Indo-Pacific Strategy. Accordingly, Bangladesh has committed to hold a fair election and the recent decline of the controversial RAB's extrajudicial excesses reported by Human Rights Watch as well as peaceful demonstrations of the opposition have been markedly praised by Donald Lu. From Bangladesh's perspective rescinding of sanctions, reinstatement of GSP, and more support for Rohingya Refugees were reiterated. More importantly, Dhaka's impartial foreign policy goals align with Washington's interest in the South Asian region and it will be of American interest to consider Bangladesh as an important ally in the geopolitical chessboard of the Indo-Pacific region.
However, the visit is also crucial for Donald Lu who is accused of meddling with the internal affairs of Pakistan, Sri Lanka and Nepal. But, Donald Lu manifested his diplomatic acumen to "manage the fissures of the diplomatic ties' and "highlight on the areas of convergence" in the recent visit. Evidently, the past year has been tumultuous for South Asian nations, following the collapse of Colombo, the Pakistani Economic Crisis and the revolving debt crisis around the region. Amongst her neighbors, Bangladesh has endured relatively steady political and economic pursuit. Therefore, US needs to formulate a comprehensive South Asian policy to accommodate the interests of the respective nations on its own merit.
Bangladesh's relationship with the U.S is vital in both economic and political stance. Continued engagement and partnership between the two states is critical for the security of South Asia as well as Bangladesh's ongoing economic prosperity. On a pragmatic tone, it would take more than just this one visit for Bangladesh to solve these complex geopolitical issues. For now, the visit has symbolized strengthening of U.S-Bangladesh relationship going forward by exonerating the mutual interests to diplomatically resolve pressing bilateral issues and elevation of continuous engagement.
Praiseworthy Development of RAB in the Last Year
On December 10th 2021, the United States of America (USA) announced sanctions against Rapid Action Battalion (RAB) and its seven current and former officials on allegations of Human Rights violation. Such unilateral decisions of the US on the elite force surprised many. But Bangladesh chose to respond maturely through diplomatic communication. Since then, Bangladesh increased diplomatic engagement with the US, a method lauded by many as 'prudent' also.
Since the sanction, Bangladesh enhanced its effort to uphold the Human Rights situation in Bangladesh. RAB as an elite force also acknowledged the sanction and behaved in a more professional way. And it seems after one year, there are significant developments regarding both RAB and government policy. Foreign dignitaries and organizations are also lauding these developments.
Efforts from Bangladesh
After the announcement of the sanctions, Bangladesh immediately contacted the US diplomatic institutions to understand and assess the situation. As a part of the efforts, Bangladesh established Human Rights Cell in the Foreign Ministry under its United Nations wing.
Bangladesh also increased its diplomatic communications with the US, not necessarily because of the sanctions, but also due to growing geopolitics in the Indo-Pacific region, and commitment to deepen bilateral relations with the US. In the last two years, both countries undertook 18 bilateral visits of mid and high-level. Bangladesh sent 7 delegations to the US while the US sent 11 delegations including Donald Lu's latest.
Both countries also hold the bilateral Partnership Dialogue and Security Dialogue in March and April of 2022. In the same year, they also celebrated 50 years of their anniversary. Bangladesh's foreign minister also met his counterpart in April 2022.
While many rogue states such as North Korea, react to the US sanctions by projecting hard power or test-launching missile, Bangladesh resorted to diplomatic means to raise and provide an update about the agenda to its counterpart. Almost in all diplomatic meetings, Bangladesh raised its concern about the sanction. Bangladesh even gave a 'non-paper' dossier to Under-Secretary Victoria Nuland, when Nuland came to Bangladesh in March 2022.
Significant Developments
Since the US sanctions on 10th December 2021, the allegations of extrajudicial killings have gone down in Bangladesh. It has reached zero after one year. There were no new allegations of extrajudicial killing by RAB for the last 13 months. RAB's name was not also mentioned in any other allegations or negative deeds. Therefore, RAB is maintaining a 'clean record' at least for last 13 months or so.
Apart from that, the Human Rights situation also improved in Bangladesh in the meantime as the government gave extra effort to project the situation to the international community. During Under Secretary Nuland's visit in March, she also acknowledged that the situation has improved.
The US Assistant Secretary Donald Lu also acknowledged the further development regarding the allegations against RAB. Secretary Lu visited Bangladesh on January 14th and 15th. He also acknowledged the falling extrajudicial killing in Bangladesh. He also said that there was 'tremendous progress' in reducing extrajudicial killings after the US sanctions.
Home Minister Asaduzzaman Kamal also told the media that the US delegation is satisfied with RAB's current activities. In another expert talk with The Business Standard, the Home Minister further said that the US also praised the actions of Bangladesh in combating militancy, terrorism, arson, and radicalism.
Apart from the US, global watchdogs are also acknowledging the fact. Human Rights Watch World Human Rights Report 2023 mentioned that there is a 'drop-in abuse' in Bangladesh (See Page 68).
Such transformation in the US perspective within only 13 months regarding a sanction is very unique considering the history of sanctions. Bangladesh's diplomatic efforts and commitment to upholding Human Rights deserve praise in this regard. Till now Bangladesh is dealing with the issue prudently.
Lifting the sanctions in a diplomatic manner will require making it a national security interest for the USA. An elite force with a 'clean record' and its die-hard effort in curbing terrorism and militancy, fighting drug and human trafficking, and anti-piracy drive can easily draw US national security interest in this region. And RAB has the ability to become so. Considering the historic relations between the US and Bangladesh, the Sanctions are the only 'strain' in this bilateral relationship. Lastly, as there are praiseworthy developments, both countries are likely to pass beyond this issue in the near future if Bangladesh continues to maintain the positive trend.