Chit Ko's story: Education without borders, a life without limits
Two years ago, Chit Ko's migrant parents decided that at age 11, his schooling was over and it was time for him to work and support the family. Had they not changed their minds, Chit Ko would likely be doing just that – working hard in a field to earn what he could and never to obtain even basic education.
Instead, Chit Ko, now 13, stayed in school and not only is he at the top of his class, he has finished at the top of his entire state's exams. Recently, Chit Ko received an award to acknowledge his top score on the Myanmar Non-Formal Primary Education (NFPE) examination in Kayin State, Myanmar.
It's a "miracle", say those who've supported Chit Ko and witnessed his story over the past two years. And, along with the passion and dedication of Chit Ko himself, it is one that came about as a result of a collaborative effort that involved a dedicated headmaster and several partners in promoting the use of ICT to overcome barriers learners like Chit Ko face to education.
Chit Ko migrated with his family from Myanmar to Thailand at an early age. His parents became mired in poverty as they got older, they wanted Chit Ko to drop out of school to work and contribute to the household.
Then Seik Khamar Chan, headmaster of Sauch Kha Hong Sar learning centre, entered Chit Ko's home and changed his life. She had been visiting families in his Mae Sot community to encourage villagers to send their children to school. Like many migrant families in similar situations, Chit Ko's family asked, "How can we send our children to school if we, ourselves, are still struggling to live?"
"If Chit Ko continues to work like this, his life will be tough like yours," Seik Khamar Chan told them. "I will help cover all of his school expenses and I can guarantee that he will be good. Please trust me."
His parents put their trust in the headmaster and Chit Ko ran with the opportunity. Since that day, he has been studying hard and has shown a palpable passion for learning and reading. He spends much of his time reading books on a tablet filled with Myanmar and Thai learning resources and his performance in class has soared. "I have all of my textbooks and I can read many other books that I like from the tablet," says Chit Ko.
The school's headmaster says the introduction of ICT devices has transformed classes at Sauch Kha Hong Sar, making them more engaging and fun for the students.
"We used to have only a white board and students didn't have so much fun in learning. Now that we have the tablets and TV, the kids want to come to school. They are very happy when teachers use the tablets and they can watch documentaries or cartoons after class on TV," she says. "When we use ICT devices, the students get so excited. They have so many questions about the lessons. They even read ahead in textbooks before classes by themselves."
Chit Ko's top score in the NFPE examination in Kayin State for the academic year 2016 is testament to the success of the approach. Following his success, another five migrant students from Sauch Kha Hong Sar and New Road learning centres finished with the top scores out of 1,085 NFPE learners who sat for examinations for the NFPE programme in Myanmar and Thailand. They also have been using the ICT devices.
"On behalf of all migrant learning centres in Thailand, I would like to thank all agencies that have been supporting us, the Ministry of Education Thailand for providing an opportunity for migrant children and the Ministry of Education Myanmar for allowing us to conduct the curriculum," says Seik Khamar Chan.
As for Chit Ko, he's looking to pay forward the benefits he's received, mentoring younger students on how to use the tablets and encouraging them to read, and also continuing his own studies a Non-Formal Middle School Education (NFME) programme. He has his parents' full support.
"I'm very proud of my son," says his father, looking at a photo of his boy when he received the award for his high NPFE exam score.
Since 2014, UNESCO Bangkok has been implementing the "Mobile Literacy for Out-of-School Children in Thailand" initiative with the support of Microsoft, True Corporation, CP Group, Help without Frontiers Foundation and Ministry of Education Thailand to provide quality education for marginalized children along the Thai-Myanmar border through mobile learning and ICT devices. To date, over 5,500 children, including Chit Ko, have enhanced their basic literacy and numeracy skills by more than 5O percent through the project.
Learn more about how you or your organization can partner with UNESCO to expand education to marginalized learners throughout the region: Ichiro Miyazawa, Programme Specialist, UNESCO Bangkok, i.miyazawa (at) unesco.org ;
Share this inspiring story on social media using the hashtag #MobileLiteracy!
Source: UNESCO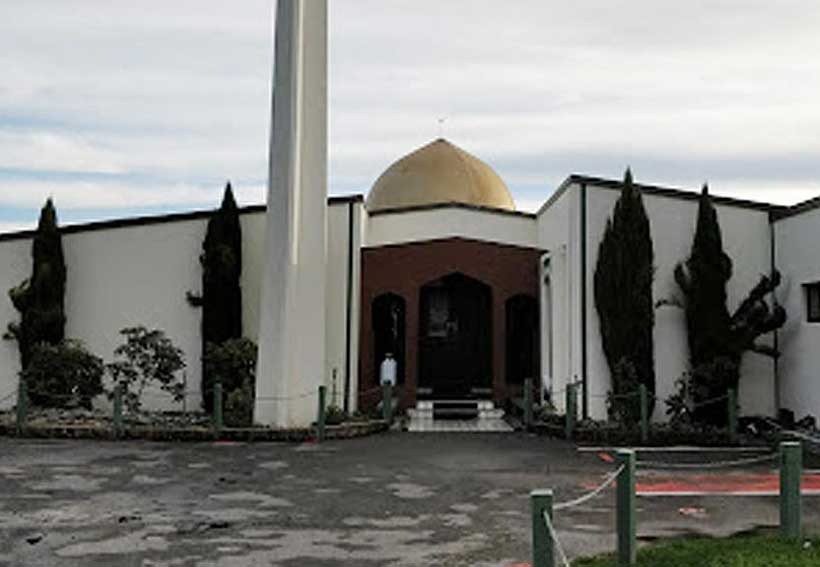 Something is infinitely wrong in the picture, a juxtaposition of polar opposites: New Zealand, a country of unfailingly courteous and kind people, and an extremist terrorist killing 40 Muslims at prayer. Of course, modern guns made it possible, a hate-filled extremist of Australian origin set the stage, and a country not familiar with such violence — thus an easy target. All together they broke the proverbial camel's back.
My own experience of New Zealand — visiting universities and delivering the occasional lecture as academics do — was uniformly pleasant. It was as if a piece of 1950s England had been sliced off and transported to the Pacific, down to the egg, sausage, bacon and tomato breakfast. The numerous small kindnesses of the people one met left a warm glow.
I was therefore, quite unprepared for Australia, the only country where I have been taken aside into a room to be grilled by an immigration official for what seemed an eternity. People are people: The hotel receptionist was welcoming and helpful.
At the Sydney Opera House, Joan Sutherland was appearing in The Daughter of the Regiment to a sold-out first night. As luck would have it, a ticket return was my ticket in . Quenching a thirst during intermission, the withering looks of fashionably-dressed matrons is now an aide-memoire. Otherwise, I might have forgotten, as I have, for example, the performance at Schloss Schonbrunn outside Vienna.
Universities are different of course, and students and professors tend not to harbor such prejudices or exhibit them within the ivory towers. The conference was much like others. Australians in person seem friendly, unselfconscious and lacking the class prejudice common in England. I must add that I have counted quite a few as friends and academic colleagues over the years.
President Recep Tayyip Erdogan's outburst at New Zealand following the shooting was a trifle premature. Of Turkish origin, 40-year old Gorkmen Tanis opened fire inside a tram in Utrecht, Netherlands killing 3 and wounding 3 others. Hate and more hate in a world of conflicting values and customs, coming into sharper focus as people travel outside their own countries (and comfort space) in quest of greater economic reward. Necessity or greed, opportunism or adventure, each individual has his own motivation for leaving home.
The situation is not improved by jingoist politicians exploiting it during elections or otherwise (Modi in India or Trump in the US) trying to boost standing with their base support.
Calamities other than from the barrel of a gun but perhaps not unaided by human hand gave us an historic deluge mid-March, flooding almost the whole state of Nebraska. Rich countries have the resources to limit deaths in these catastrophes but not the devastation and the ruined lives of those who have to start all over again. In Mozambique, however, President Felipe Nyusi fears the death toll will be far higher than the present 200 estimate in the aftermath of cyclone Idai which hit the port city of Beira. We are told it is possibly the worst storm ever to hit the southern hemisphere; its path of destruction enveloped Zimbabwe, Malawi and of course Mozambique. In addition to the deaths in the latter, another 150 at least have perished in the other two countries, and thousands injured. The inundation and loss of crops are expected to impact the lives of more than 2.6 million people.
Calamities engineered by man or by nature aided by man are the story this week. Can we change?
How men can play an active role in promoting gender equality and women's empowerment
International Gender Champions and Heads of the Vienna-based United Nations organizations have discussed how men can play an active role in promoting gender equality.
The event, held to mark International Women's Day 2019, kicked off with a presentation by Matt Wallaert, a behavioural scientist and entrepreneur working at the intersection of technology and human relations. He talked about the importance of being aware of the micro-behaviours that hamper or promote gender equality in organizations.
Wallaert said that achieving gender equality benefits men and women but that to achieve it "we need men to change."
Yury Fedotov, Director-General of UN in Vienna and Executive Director of the UN Office on Drugs and Crime, said, "We need to heed the call of this year's International Women's Day to 'think equal, build smart, innovate for change' and do more to fast-track gender equality through innovation around gender-responsive systems and services."
LI Yong, the Director General of the UN Industrial Development Organization (UNIDO), said the call to innovate for change is a key part of his organization's work to achieve inclusive and sustainable industrial development.
Li said, "As UNIDO evolves to meet the challenges of the future, we will continue to support women innovators, entrepreneurs and industry leaders to find ways where technology and innovation can remove barriers and advance gender equality."
Ambassadors Brendon Charles Hammer, Permanent Representative of Australia, and Ambassador Alicia Guadalupe Buenrostro Massieu, Permanent Representative of Mexico, both related incidents of struggling with and prevailing over gender inequality during their careers.
Lassina Zerbo, Executive Secretary of Comprehensive Nuclear-Test-Ban Treaty Organization, said, "In the 21st century, we must have the courage to understand gender equality as a path to social justice. It all comes down to respect and making space for each individual to exercise his or her talents. This approach benefits humanity, peace and development."
UNIDO's Li highlighted the need to build an equal partnership between women and men for the benefit of all, adding that, in this context, "men have an important but often less acknowledged role and responsibility."
"We have to break the glass ceilings and the glass doors to arrive at gender equality," Li concluded.
The event, which was moderated by Ambassador Andrej Benedejčič, Permanent Representative of Slovenia, was a joint initiative of the Gender Focal Points of the CTBTO, IAEA, UNIDO, UNODC/UNOV and the Focal Points for Women from UNODC/UNOV.
Education remains an impossible dream for many refugees and migrants
The older refugee and migrant children get, the less likely it is that they will get a quality education: less than a quarter of the world's refugees make it to secondary school, and just one per cent progress to higher education. Even for migrants who settle in wealthy, developed host countries, accessing university is an uphill struggle.
For many young migrants in the UK, even those who have the legal right to remain in a new country, the idea of going to university is almost an impossible dream: not only are they are charged "overseas student" fees, which can be around double those of "home" students but, until recently, they were denied access to student loans, which puts up another barrier to entry.
However, a ray of hope has been provided by Chrisann Jarrett, who is herself a young migrant (she was born in Jamaica and moved to the UK at the age of 8). Whilst still a teenager, Chrisann set up Let Us Learn, a campaign for equal and fair treatment for young migrants. In an interview with UN News, Chrisann explained how a 2015 court victory against the UK Government has made a big difference to many young UK-based students born abroad.
"We recognized that over 2,000 students were being stopped from going to university because of their immigration status. So, despite being lawfully resident in the country, they were being told that they couldn't move forward with their education aspirations. In 2015, the Supreme Court agreed that this was discriminatory, and we managed to influence government policy, which means that hundreds, if not thousands of young migrants are able to access a student loan and go to university, which previously wasn't the case."
Ms. Jarrett said that the campaign was a cause worth fighting for, allowing potential talent, that would otherwise have been overlooked, to develop for the benefit of the migrants, and the countries in which they live.
Education cannot wait
Migration has become one of the central themes of political discourse and media coverage in the UK and other European countries over recent years, making it easy to forget that 92 per cent of young refugees are hosted in developing countries. These states have scant resources to ensure that they get an adequate education, and need support in order to be able to include refugee children in their school systems.This is why Education Cannot Wait, the first global fund dedicated to education in emergencies and protracted crises, was set up in 2016. Hosted by the UN Children's Fund (UNICEF), Education Cannot Wait brings together public and private partners to mobilize the funding needed to deploy immediate and sustainable programmes tailor-made to the educational needs of children affected by conflict.
One such example is in Ethiopia's refugee-hosting regions of Gambella and Benishangal-Gumuz, which received a $15 million grant from the fund, to pay for new schools and teachers. Most of the children there fled from violence in South Sudan, and schools can play a significant role in helping them to find stability and support.
The investment by the Fund has paid for the construction of three new secondary schools, 84 classrooms in four primary schools, and classroom furniture such as desks, chairs and chalkboards. It also supports teacher training through diploma programmes, as well as teaching and learning materials. It is hoped that the grant will lead to some 12,000 children benefiting from an improved quality of education.
But more than half of all school-age refugees are not getting any education: that equates to some four million young people unlikely to realize their economic and intellectual potential. The UN refugee agency (UNHCR) estimates that the number of young refugees receiving no schooling rose by around 500,000 in just 12 months between 2017 and 2018. The agency expects hundreds of thousands more refugee children to join these statistics, unless urgent investment is made.
The 'horror' of children devoid of hope
In February, Gordon Brown, former UK Prime Minister and UN Special Envoy for Global Education, warned that the world needs to wake up to "the horror of so many children devoid of hope," and gave as an example the situation for children at the Maria refugee camp in Greece, where "no formal education is on offer to any of the hundreds of children who are there," and where two young boys attempted suicide. "At that age, their lives should be full of hope and excitement at every new dawn – but instead young people are so devoid of hope, that they attempted to take their own lives".
Speaking at the UN's International Dialogue on Migration later that month, António Vitorino, Director-General of the International Organization for Migration (IOM), said that "Too often, young migrants are denied access to training opportunities – vocational as well as academic – or access to all parts of the labour market in countries of destination." Many young migrants, he said, experience discrimination that "reduces their prospects for growth, as well as their self-esteem. This is a dangerous cycle that we must avoid: unduly limiting the potential of a generation who encapsulate a diverse experience and skills."