ADB to Improve Economic Connectivity, Standard of Living in Viet Nam's Northeastern Provinces
The Asian Development Bank's (ADB) Board of Directors has approved a $150 million loan to help improve economic connectivity and raise living standards in four of Viet Nam's northeastern provinces by enhancing basic infrastructure and services. The assistance is expected to help over 212,000 people.
"Viet Nam has been experiencing remarkable growth over the last few years. However, the majority of economic gains have accrued in the urban areas, with rural areas, including provinces in the northeast, lagging behind," said Eric Sidgwick, ADB's Country Director for Viet Nam. "We are confident the project will help realize the great growth and development potential of the northeastern part of Viet Nam, particularly in trade, agriculture, and tourism."
The provinces of Bac Kan, Cao Bang, Ha Giang, and Lang Son—the project area—have significant potentials to be trade hubs due to their strategic location, at the nexus of the People's Republic of China, the capital Hanoi, the Hai Phong port, and the ADB-supported Greater Mekong Subregion North-South Economic Corridor. However, these potentials are yet to be fully realized, with gross domestic product per capita of the four provinces in 2015 remaining at $1,160, almost half of the $2,036 national average.
The Basic Infrastructure for Inclusive Growth in the Northeastern Provinces Sector Project will help unlock the binding constraints through the development of basic infrastructure across key sectors including trade, transport, health, and agriculture.
Specifically, the project will improve road connectivity among the provinces by upgrading about 121 kilometers (km) of provincial and 144 km of district roads, provide rural water supply, benefiting 42,300 people, and improve agriculture value chain infrastructure in Lang Son province through farm-to-market connectivity and support to local businesses. It will also strengthen the capacity of the provincial governments, particularly on public asset management.
Total cost of the project is $195.9 million, with the Government of Viet Nam contributing $45.9 million. The project is expected to be completed by the first quarter of 2023.
UN officials fear US terrorist designation will hasten famine in Yemen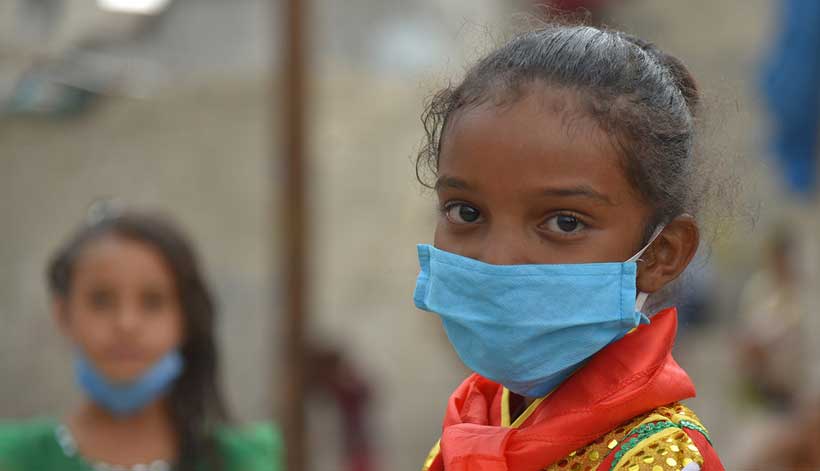 Senior UN officials have expressed concern over the potential impact of the decision by the United States to designate Yemen's Ansar Allah, more commonly known as the Houthi movement, a terrorist group, the Security Council heard on Thursday.
Briefing the online meeting, UN Special Envoy Martin Griffiths said Yemen was going through dark times following a deadly attack last month on its newly-formed Cabinet, and with millions facing potential famine, but emphasized that peace is still possible.
Mr. Griffiths condemned the 30 December attack at the airport in Aden, which targeted the Government officials who had just arrived from Saudi Arabia. Dozens of civilians, aid workers and a journalist were also killed.
"The attack cast a dark shadow over what should have been a moment of hope in the efforts to achieve peace in Yemen. The formation of the Cabinet and its return to Aden was a major milestone for the Riyadh Agreement and for the stability of state institutions, the economy, and the peace process", he said.
"The Government has launched an investigation into the Aden attack and has made its conclusions public earlier today that Ansar Allah was behind the attack."
'Chilling effect' on peace efforts
For more than five years, Yemen has been mired in conflict between the internationally-recognized Government, which is backed by a Saudi-led coalition, and Houthi rebels.
On Sunday, the United States announced it will designate the group a Foreign Terrorist Organization (FTO) under domestic law. Mr. Griffiths expressed serious concern over this prospect.
"We fear in my mission that there will be inevitably a chilling effect on my efforts to bring the parties together. We all hope to have absolute clarity on far-reaching exemptions to be able to carry out our duties", he said.
Yemen remains the world's worst humanitarian crisis. Some 16 million people will go hungry this year, and 50,000 are already essentially starving to death, amid a shortfall in aid. Preventing a massive famine is the most urgent priority, the UN Humanitarian Affairs chief and Emergency Coordinator told ambassadors.
Yemenis stockpiling food
Mark Lowcock called for the FTO designation to be reversed, which Mr. Griffiths also supported, outlining its potential impact on aid relief in a country that overwhelmingly relies on food imports.
He explained that humanitarian agencies provide food vouchers or cash to needy Yemenis so they can shop at markets.
"Aid agencies cannot, they simply cannot, replace the commercial import system," he stressed. "What this means is that what the commercial importers do is the single biggest determinant of life and death in Yemen."
Mr. Lowcock reported that Yemenis are already rushing to markets to stockpile food, while commercial traders fear the designation will affect their operations.
"Some suppliers, banks, insurers and shippers are ringing up their Yemeni partners and saying they now plan to walk away from Yemen altogether", he said. "They say the risks are too high. They fear being accidentally or otherwise caught up in US regulatory action which would put them out of business or into jail."
Although the US plans to introduce licences so that some aid and imports can continue, the relief chief said further details will not be available until 19 January, the day the designation takes force.
Reverse designation, or face catastrophe
The head of the World Food Programme (WFP), David Beasley, gave a blunt assessment of the prospects, putting aside his prepared remarks to speak "heart-to-heart".
"We are struggling now without the designation. With the designation, it's going to be catastrophic. It literally is going to be a death sentence to hundreds of thousands, if not millions, of innocent people in Yemen," he said.
Mr. Beasley, an American, also removed his "UN hat" for a moment, to speak about his engagement with Washington, which allocated $3.75 billion to WFP last year.
"I'm very grateful for that", he said. "But this designation, it needs to be re-assessed, it needs to be re-evaluated, and, quite frankly, it needs to be reversed."
Mr. Beasley added that Yemen is among several countries facing famine, and the COVID-19 pandemic has only exacerbated these crises.
The WFP chief called for Gulf States "to pick up the humanitarian financial tab for this problem in Yemen", and urged the Council and world leaders to apply pressure on the warring parties to end their fighting.
"I can assure you that Mark Lowcock and I will be before you pretty soon talking about other countries," he said. "And if we can't solve this one – this is man-made completely – shame on us."
World Bank Plans to Invest over $5 Billion in Drylands in Africa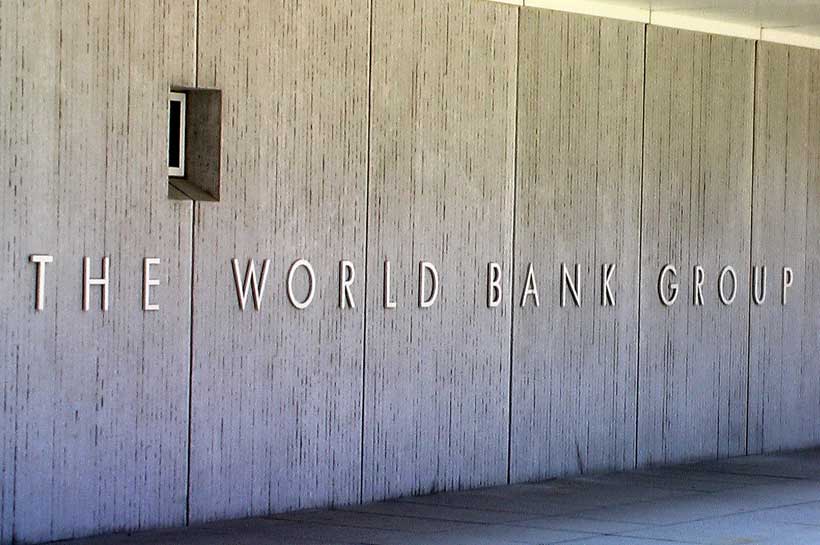 The World Bank plans to invest over $5 billion over the next five years to help restore degraded landscapes, improve agriculture productivity, and promote livelihoods across 11 African countries on a swathe of land stretching from Senegal to Djibouti.
World Bank Group President David Malpass announced the investment at the One Planet Summit, a high-level meeting co-hosted with France and the United Nations that is focused on addressing climate change and biodiversity loss.
"This investment, which comes at a crucial time, will help improve livelihoods as countries recover from COVID-19 while also dealing with the impact of both biodiversity loss and climate change on their people and economies," said Malpass.
The more than $5 billion in financing will support agriculture, biodiversity, community development, food security, landscape restoration, job creation, resilient infrastructure, rural mobility, and access to renewable energy across 11 countries of the Sahel, Lake Chad and Horn of Africa. Many of these efforts are in line with the Great Green Wall initiative. This builds on World Bank landscape investments in these countries over the past eight years that reached more than 19 million people and placed 1.6 million hectares under sustainable land management.
"Restoring natural ecosystems in the drylands of Africa benefits both people and the planet," said Moussa Faki Mahamat, Chairperson of the African Union Commission.
Working with many partners, PROGREEN, a World Bank global fund dedicated to boosting countries' efforts to address landscape degradation, will also invest $14.5 million in five Sahelian countries – Burkina Faso, Chad, Niger, Mali, Mauritania.
The World Bank Group is the biggest multilateral funder of climate investments in developing countries. In December 2020, the World Bank Group announced an ambitious new target for 35% of its financing to have climate co-benefits, on average, over the next five years.
Health experts arrive in Wuhan to investigate COVID-19 origins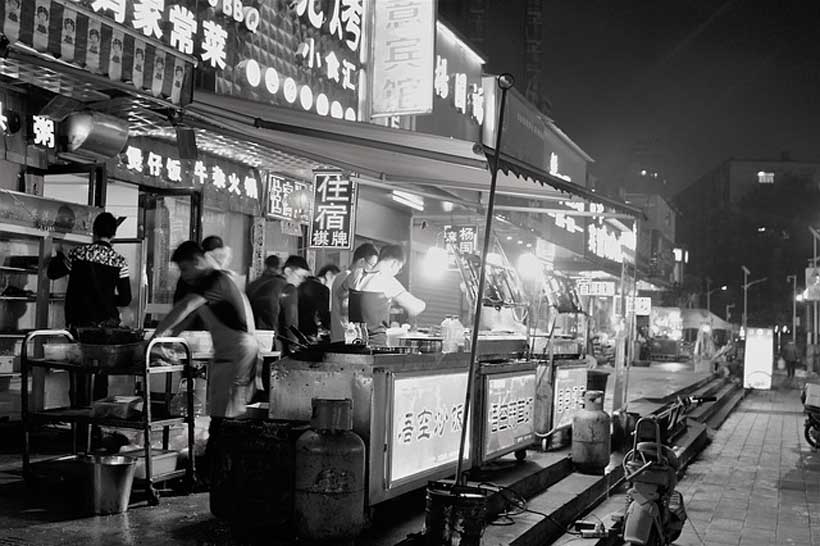 Members of an international team studying the origins of the virus that causes COVID-19 arrived in Wuhan, China, on Thursday, the head of the World Health Organization (WHO) announced during an expert meeting on the disease.
Tedros Adhanom Ghebreyesus, the WHO Director-General, was addressing the latest session of the Emergency Committee on COVID-19 established under the International Health Regulations (IHR), a treaty that guides global response to public health risks.
The new coronavirus that sparked the pandemic first emerged in Wuhan in December 2019. Tedros reported that most of the 15 members of the delayed mission are now in the city, although two people are still in Singapore awaiting COVID-19 test results.
"All members of the team had multiple negative PCR and antibody tests in their homes countries prior to traveling", he said.
"The team members who have arrived in Wuhan will be in quarantine for the next two weeks, and will begin working remotely with counterparts in China. They will then continue their work on the ground for a further two weeks."
Focus now on vaccine equity, travel prospects
Thursday marked the sixth meeting of the IHR Emergency Committee on COVID-19.
Members first convened a year ago, when there were less than 560 cases of the new disease. Today, more than 90 million cases have been reported globally, and the death toll has almost reached two million.
Tedros said although the rollout of COVID-19 vaccines represents "hope of light at the end of the tunnel", focus is now on ensuring all countries can access them on an equitable basis.
He also highlighted two urgent issues for the committee's attention: the recent emergence of multiple new variants of the virus, and the potential use of vaccination and testing certificates for international travel.
"One theme ties both issues together: solidarity", said Tedros. "We cannot afford to prioritize or punish certain groups or countries. We are all in this together, and we must all come out of it together."
Challenges in Africa
Meanwhile, the UN agency has warned of the need to avert a "runaway surge" of infections in Africa, as cases there top three million and new variants of the virus emerge on the continent.
COVID-19 cases have risen steadily since mid-September, with a steeper rise from late November, and could increase in the wake of the Christmas and New Year holidays due to travel and festive gatherings.
Dr. Matshidiso Moeti, WHO Regional Director for Africa, said although virus mutations are not surprising, preliminary analysis reveals that a new variant circulating widely in South Africa, known as 501Y.V2, is more transmissible.
"Even if the new variant is not more virulent, a virus that can spread more easily will put further strain on hospitals and health workers who are in many cases already overstretched", she said.
"This is a stark reminder that the virus is relentless, that it still presents a manifest threat, and that our war is far from won."
WHO is supporting African countries with reinforcing genome sequencing efforts, key to finding and understanding new COVID-19 variants.
So far, 501Y.V2 has been identified in Botswana, the Gambia and Zambia, while Nigeria is further investigating another variant found in samples collected in August and November. The virus variant circulating in the United Kingdom has not been reported on the continent.