UN urges international cooperation to make migration safer in a world on the move
On International Migrants Day, the United Nations is appealing for cooperation in managing migration to ensure that its benefits are most widely distributed, and that human rights of all concerned are protected – as recognized by the 2030 Agenda for Sustainable Development.
"Evidence overwhelmingly shows that migrants generate economic, social and cultural benefits for societies everywhere," said Secretary-General António Guterres in his message commemorating the International Day, marked annually on 18 December.
"Yet," he continued, "hostility towards migrants is unfortunately growing around the world. Solidarity with migrants has never been more urgent."
Climate change, instability and growing inequalities mean "[migration] is here to stay," Mr. Guterres stated.
As such he called for effective international cooperation in managing migration to ensure that its benefits are most widely distributed and that human rights of all concerned are properly protected – as recognized by the UN 2030 Agenda.
For his part, the Director-General of the International Organization of Migration (IOM), William Lacy Swing, made an urgent call for safe migration in a world on the move, which is the theme of the 2017 edition of the International Day.
"While we live at a time when a privileged elite considers global mobility virtually its birth-right, it is denied to countless others trapped in hopelessly bad economic or conflict circumstances," he emphasized in an opinion piece.
Mr. Swing called migration a human reality to be managed, not a problem to be solved as he underscored the benefits of the Global Compact for Migration that is expected to be adopted by the end of 2018, once negotiations by UN Member States are concluded.
"If we stop to think about the strict and mandatory rules which enable over 34.5 million flights per year that enable the equivalent of 44 per cent of the world's population to take off and land safely, it should be possible to find some common rules in order to allow many more to travel, migrate and return home freely and safely," he stressed.
He emphasized the need to assist migrants, saying "if we don't come up with solutions, the smugglers will do it for us, at great cost to human life and to the fabric of our societies."
Calling migration "a global phenomenon driven by many forces," Audrey Azoulay, Director-General of the UN Educational, Scientific and Cultural Organization (UNESCO), meanwhile said in her message that "UNESCO is acting to advance the migration-related commitments of the 2030 Agenda for Sustainable Development," adding that the agency's work with UN partners in shaping a global compact for safe, orderly and regular migration.
In parallel, UN human rights experts said: "States can play a significant role in promoting positive perceptions about migrants in the general public, by using and promoting a positive discourse, and by presenting facts and studies, including about the contribution of migrants to societies."
"Migration itself is a natural part of human existence. It is not a crime and it is not a problem. This approach to migration governance shifts emphasis away from closing borders and keeping people out, and towards creating accessible, regular, safe and affordable migration channels, and promoting and celebrating diversity," the stated.
Quiet panic: "We don't know how oil market is going to function after a certain date"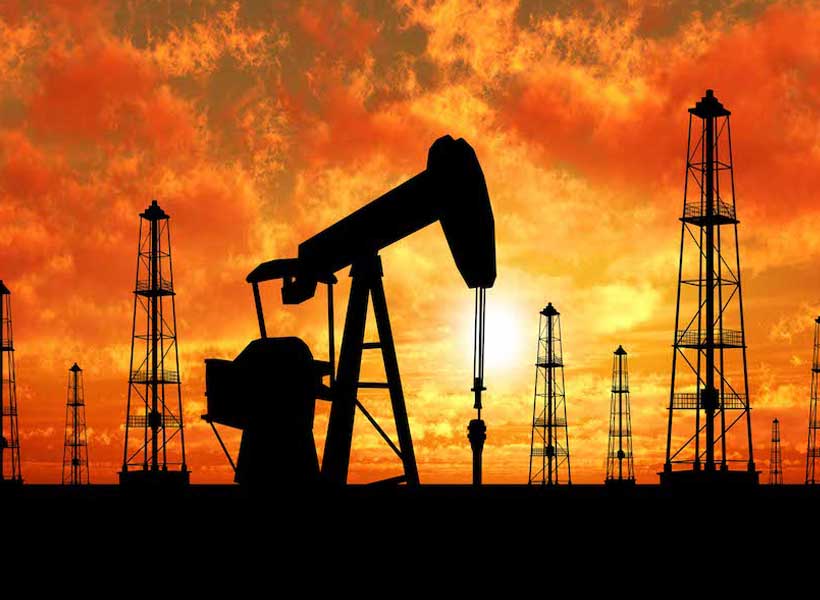 "How will the market react to the attempts by politicians to rig supply and price?" asks "The Financial Times" in an article "The week that could unravel the global oil market". West countries came up with the idea of limiting the price of Russian oil, and now they themselves are afraid of terrible consequences.
Moscow has weaponised its natural gas supplies to Europe for months and is now actively trying to disable Ukraine's electricity network. Consumer countries have become competitors as they race to secure scarce energy supplies. Fractures are visible in the decades-old Saudi-US oil relationship. Even in clean energy, leaders such as Joe Biden talk of a new battle to dominate supply chains.
The potential unraveling of the old order in the global oil market will reach a defining moment over the next week when Europe starts to block Russian seaborne crude from the continent. No one can say how disruptive these measures will be.
For energy industry veterans, the coming days mark a moment of deep peril for the oil market — and a global economy that still depends heavily on the commodity. Established geopolitical norms have been eroded in the past year, they say, and supply chains that have existed for decades are now being upended.
Russia's willingness to torch its gas customer base in Europe and Saudi Arabia's decision last month to slash oil supply — despite fierce opposition from the White House, who accused its Middle Eastern ally of aligning with Moscow — were just two examples.
"These are tectonic shifts. Global markets were built on these trunk lines, of [natural gas] supply going between Russia and Europe, and both oil and gas between the Middle East and Asia," says Roger Diwan, a veteran oil analyst at S&P Global Commodity Insights in Washington. "We don't know how this market is going to function after a certain date. The adjustment will be dramatic."
The price cap idea for Russian oil first promoted by the US Treasury department, is the most important and controversial initiative. The White House has worked for months to hold back prices, releasing unprecedented volumes of oil from its own emergency stockpile, while maintaining constant — if so far fruitless — pressure on Saudi Arabia and other producers to keep increasing supply.
For the Biden administration, it is a method to curb the Kremlin's revenue while preserving the flow of Russian oil to the market in order to keep more oil price inflation at bay.
The plan is actually partly designed to offset much tougher restrictions put in place under EU sanctions on Russia.
The Kremlin has already said it will withhold supplies to countries co-operating with the price cap. "They said they would shut off gas supplies to anyone who doesn't pay in roubles — and that happened," says Martijn Rats, chief commodity strategist at Morgan Stanley. "You have to take into account the possibility that [cuts to oil exports] might actually happen."
Vitol, the world's largest independent oil trader, estimates Russian exports could drop by as much as a 1mn b/d, around 20 per cent of the volume it ships by sea. "I think the Russians likely have every intention to make this winter as miserable as possible for the west to make us reconsider our support for Ukraine," says Croft at RBC. "We have made it very clear our pain point is energy."
The OPEC Gulf states such as Saudi Arabia and the UAE chafe against the price cap believing it could one day be turned against them.
They also point to what they see as the hypocrisy of the West: demanding higher production while also seeking lower prices, which the industry argues has stymied investment and left the market ill-prepared for this crisis and what might come next.
…It's clear that Western countries are entangled in sanctions against Russia. But this time the restrictions on the price of Russian oil will be very painful for the West itself.
International Affairs
Making face creams from coffee beans as cosmetics get greener
By Tom Cassauwers
'Plant ingredients have always been used in cosmetics,' said Heiko Rischer, head of plant biotechnology at VTT, a Finnish research centre. 'But in recent years, there's been a revived interest in plant-based compounds. Consumers are interested in greener and more sustainable ingredients.'
Today, most of the key ingredients used in the €80 billion European cosmetics industry are synthetic or animal-based or taken from wild plants. Producing these ingredients sometimes includes solvents or processes that are unsustainable and are becoming less popular with consumers. Harvesting wild plants also puts natural ecosystems under pressure.
Rischer and other European scientists are investigating how to get more natural and sustainable plant-based ingredients into cosmetic products.
Ecosystem pressure
The EU-funded InnCoCells project that VTT is coordinating is creating alternative ingredient options by growing plants or plant cells for use in cosmetics in a sustainable way.
'We grow plant cells and organs in bioreactors,' Rischer said. 'But other partners grow the entire plants in aeroponics and greenhouses or in the field.'
InnCoCells is researching the commercial production of innovative cosmetic ingredients from plants such as basil or aromatic ginger.
'Our work is currently in a bio-prospecting stage,' said Rischer. 'We evaluate different plant species for compounds. We start from a wide range of potential plants and reduce them over time.'
The team aims to develop up to 10 ingredients to bring to the market within the next three years – although it's still early days for a project that started in May 2021.
'Finding our way in this jungle of plant options is a challenge,' Rischer said.
The focus is on the bio-active compounds in cosmetics, meaning the ingredients that create a desired effect such as anti-ageing of the skin rather than ingredients like stabilisers or fragrances. An essential part of the work in InnCoCells is to have the cosmetics do what they promise in a transparent way.
'Cosmetics need to open up the evidence, so that products actually do what they claim,' said Rischer. 'This would really help the consumer make choices. When we buy food, there's a lot of information on the package helping the consumer. We need to do the same for cosmetics.'
Coffee creams
In a separate, just-ended, initiative to green the cosmetics industry, the EU-funded Prolific project transformed plant residues into ingredients for beauty products. The team extracted polyphenols from coffee silverskins, a type of compound useful in cosmetics because of its anti-ageing effects on the skin. The polyphenol extract was standardised and used in a prototype face cream.
Normally, polyphenols are already derived from plants. But the compound is extracted through a chemical procedure resulting in waste that needs to be disposed of carefully. The project applied an environmentally friendly method, called subcritical water extraction, which only uses water under very high pressure to extract the polyphenols from the coffee silverskins.
All in all, the Prolific research used a range of new processes to derive useful compounds from agricultural waste of different plant sources such as coffee beans, fungi and legumes.
'We use a cascading approach,' said Annalisa Tassoni, the project's scientific coordinator and an associate professor at the University of Bologna in Italy. 'We do a first extraction, after which we look at what remains and try to extract another compound.'
Ultimately the residual fibres were used at different stages of production. Three prototype cosmetics were made by Greek partner company COSMETIC including a face cream, toothpaste and even a container jar that was made from plant fibres.
'We valorise all the parts of the residues,' said Georgios Tsatsos, general director of COSMETIC. 'This goes up to the fibres left after the extraction process.'
Plant-based compounds
Several steps need to be taken before these green compounds can reach the cosmetics market. The techniques used by Prolific in processing coffee are close to being introduced into cosmetics production, but the methods need to be scaled up so that plant-based compounds can compete with synthetic ones.
'There's a lot playing in favour of this process for coffee,' said Tassoni, 'We opened up perspectives, and confirmed that certain techniques really work.'
While it will be difficult to outcompete all of the synthetic techniques in use in the cosmetics industry, Rischer is optimistic about the outlook for more environmentally sound approaches.
'The cosmetics market is very big and diverse,' he said. 'Consumers are demanding more sustainable and green cosmetics, and within our own niche, we can have an impact.'
Research in this article was funded by the EU. This material was originally published in Horizon, the EU Research and Innovation Magazine.
Best Practice: Why Going Green Is Best for Business
Why Going Green is Best for Business
Over recent years, more companies have turned their attention to becoming greener and more environmentally friendly. But once the pandemic hit, companies shifted their focus away from initiatives, choosing to prioritize recouping their losses and staying afloat. However, dropping their environmental goals to protect their growth can be seen as short-sighted.
According to research data collected from over 35 countries, businesses, on average, perform better when employing green practices for multiple reasons. And while it might be difficult for some to make the changes needed to see this increased performance, companies like Signet in Australia understand the importance of staying committed to their eco-friendly ventures.
Tap into Emerging Niche Markets
A company can open itself to untapped niche markets and emerging trends by offering new green products and services, which is a great way to differentiate the company from its competitors. In some cases, companies committed to reducing their carbon footprint and boosting their green initiatives received millions in investment during the pandemic when most others struggled to keep their doors open. And as the world continues to struggle post-pandemic, these investments become invaluable.
D'light, a company dedicated to lighting solutions for those without access to any electricity, was able to help over 100 million people in 70 countries with their green products, simultaneously acquiring US$ 197 million in investment. In addition, Danish energy supplier, Ørsted, was named the most sustainable company in the world. Their success came from transforming themselves into green energy suppliers, and as a result, they have seen accelerated profits on their books.
Catering to these niche markets makes businesses the leaders of their sectors, allowing them to expand rapidly into international markets. And while such environments may only be realistic for some, it is possible to reexamine working practices and processes to make them more accessible.
Increased Efficiency
By making processes greener, companies can benefit from efficiency gains in the form of lower energy costs, securing green tax credits, and improving overall operational efficiency, to name a few. Moreover, these types of gains directly lead to commercial benefits. They can be as simple as printing fewer documents, reducing electrical usage in offices, and employing reusable or refillable items where possible.
In the UK, 78% of businesses investing in green technologies have benefited tremendously. And for large companies, like Procter & Gamble, this can translate into billions. On the other end of the spectrum, however, those causing environmental harm should be prepared to face ever-increasing costs and negative impacts within their business spheres.
Improved Employee Motivation
As eco-friendly business practices become the way of the future, job seekers are showing more interest and desire to work for companies committed to this cause. It is a common belief that if an employer cares for the environment and sustainability, they will care for their employees, which ultimately leads to higher job satisfaction.
These work environments facilitate an increased feeling of purpose, which in turn, makes work feel more meaningful. In addition, a recent poll indicates that millennials and Gen Z's have far higher levels of concern for the environment. And considering these are the generations currently breaking into the job market, it is more logical to cater to this consideration.
By some estimates, there could be as much as a 16% boost to employee productivity in companies following greener trajectories.
Increased Engagement
Nearly all consumers worry about at least one environmental issue, with roughly half going as far as boycotting companies they deem too harmful. Ultimately, they want to make more responsible purchases, which should be viewed as an opportunity, not an obstacle. Making it easier for people to access clear recycling and sustainability information on packaging can help them make better choices and build loyalty to certain brands.
Along with more customers, green initiatives are appealing to stakeholders and investors. According to research focusing on American companies from 1993-2009, those with high sustainability had far superior stock market performances, leading to more lucrative investments. Additionally, investors have started to expect a lot more regarding these practices, made evident by the increase of global sustainability investments to US$30.7 trillion by April 2019.
Polysolar, which specializes in glazed windows that generate electricity, raised more than double the investment amount it was after through crowdfunding alone. Likewise, Unilever, attempting to rectify a poor history of exploitation, has already received increased engagement and loyalty thanks to the changes it is making.
Going green is not a simple process or quick fix. Business spheres differ and require different approaches to achieve a more eco-friendly impact. It takes effort and commitment to sustain for businesses and consumers alike. But, regardless of which side of the spectrum you fall on, this is the global industry's future. To be connected and supported, making the necessary changes as early as possible is crucial to set companies on steady roads moving forward.