ADB Provides $60 Million to Support Power Transmission Expansion in Eastern Afghanistan
The Asian Development Bank (ADB) has signed a $60 million grant to provide more electricity for Afghan households, businesses, and industry by extending the national grid connectivity into eastern provinces and strengthening the northeast power system.
The grant agreement for the project was signed by ADB's Deputy Country Director for Afghanistan Shanny Campbell, and Afghanistan Minister of Finance and ADB Governor Eklil Ahmad Hakimi. President Mohammad Ashraf Ghani, Chief Executive Abdullah Abdullah, parliamentarians, and senior government officials attended the signing.
The grant is financed through the Afghanistan Infrastructure Trust Fund (AITF). AITF, administered by ADB, is a donor-financed fund established in 2010 which aims to improve livelihoods of the Afghan people through infrastructure development. The project is part of an overall $1.2 billion Energy Supply Improvement Investment Program (2015-2024).
"Increased access to efficient and sustainable energy sources can help Afghanistan to meet its economic growth aspirations," said Ms. Campbell. "The assistance signed, will support the government's national energy supply program, which aims to expand power supply to boost economic growth and income opportunities."
Energy demand in Afghanistan is increasing by almost twice its economic growth rate. Currently, 20 out of 34 provinces in Afghanistan are not connected to the power grid supply, which increases the cost of doing business and is detrimental to the environment.
The project will finance the construction of a 190-kilometer, 220-kilovolt transmission line between the capital Kabul and the Nangarhar provincial capital, Jalalabad. It will enable nearly 300 megawatts of grid power into Nangarhar and adjoining provinces. Phase 2 of this project will extend the power grid into Kunar province.
The transmission line would provide significant value addition to provide sustainable power to two industrial parks in eastern Afghanistan and enable grid stability by interconnection with transmission lines in adjoining provinces. In addition, the transmission line will have the capacity to energize an additional 300,000 new connections to residential, commercial, and industrial consumers.
ADB is Afghanistan's largest official development partner in the energy sector. ADB has helped deliver electricity to more than 5 million people in Afghanistan. Over the coming years, ADB will support the increase in the country's electrification rate from 30% to 83%, and lift the share of domestic generation from 20% to 67% by 2030. ADB will also play a major role in power transmission both regionally and domestically, and promote clean energy, including through solar power.
Youth Calls for Action to Build the Workforce of the Future
Over 400 youth representatives from Asia and the Pacific launched the Incheon Youth Declaration on the Future of Work, which calls upon the international community to invest in more inclusive, large-scale, and market-relevant solutions for youth employment and entrepreneurship.
The declaration, launched during the 6th Asian Youth Forum (AYF6) and coinciding with the celebration of the International Youth Day on 12 August, reflects the shared vision, commitments, and calls to action of the youth to inform future policy strategies and project initiatives to promote decent work. AYF6, with the theme "Building the workforce of the future," was organized by the Asian Development Bank (ADB), Incheon Metropolitan City, Incheon Tourism Organization, Plan International, and AIESEC.
"We at ADB commit to continue investing in youth through our operations, including through our work in education, and in many other sectors we are supporting. We appreciate that the declaration today covers various issues including partnerships, entrepreneurship, as well as environment," said Special Senior Advisor to the ADB President Mr. Ayumi Konishi, who also emphasized that the declaration will help guide ADB in advancing efforts to invest in education and empowering youth as key development partners in the region.
"Incheon will further boost its efforts to support youth employment and startups through various policies, such as the establishment of youth policy organization, cluster for startup incubators, funds, and forum for startups," said Vice Mayor of Incheon Metropolitan City Mr. Jong Sik Heo. Acting President of the Incheon Tourism Organization Mr. Yong Sik Lee also attended the event.
The declaration highlights several key issues affecting youth employment and the future of work and what several stakeholders including governments, private sector, civil society, multilateral institutions, academe, and the youth themselves can do to address them. These issues include ensuring decent work and inclusion; transitioning from education and training to work; fostering youth entrepreneurship; and preparing for jobs of the future.
Youth delegates from 20 developing member countries of ADB have expressed their commitment in carrying out the efforts outlined in the declaration. Ms. Priscilla Caluag, a delegate from the Philippines, shared that the Asian Youth Forum has given her and other young people from the region a unique opportunity to act in ways beyond their own personal interests but ultimately for the betterment of society.
Are Real Estate CEOs missing out on the technology opportunity?
In its 21st annual survey of CEOs from around the world PwC found that technology does not top the agenda for real estate CEOs either as a threat or an opportunity.
Only 17% of real estate CEOs cite cyber threats as a danger to their growth prospects, compared with 40% of all CEOs who took part in the survey.  While even fewer, only 10% of real estate CEOs, view the speed of technological change as a threat to their organisations compared with 38% of all CEOs.
Looking at opportunities only 20% of real estate CEOs said they clearly understood how robotics and artificial intelligence can improve customer services compared with 47% of all CEOs.
Real estate also appears to be a bit behind the curve when it comes to future talent with  just 43% of real estate CEOs rethinking their human resources function to attract digital talent compared with 60% of CEOs overall.
"For most of its history, the capital-intensive real estate industry has had good reason to be slow moving and conservative. But times are changing.  Technology, urbanisation and social changes are transforming how we live, work and play and therefore how we use real estate, meaning business leaders need to be bold and innovative if they will continue to succeed", said Craig Hughes, global real estate leader, PwC.
"Our survey results suggest that real estate CEOs have some way to go if they are to meet digital disruption head on and reap the benefits.  In our view, this process should start through building a more diverse group of talent, including data scientists and behavioural experts, to work alongside their existing talent and build the real estate champions of tomorrow."
Uzbekistan develops forest monitoring system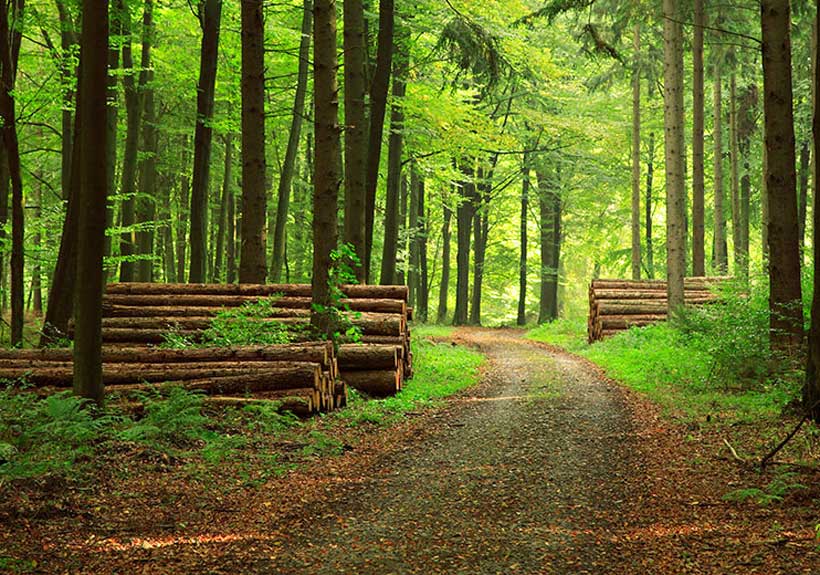 Uzbekistan took another step towards monitoring sustainable forest management in support of the Sustainable Development Goals.
On 8-10 August 2018, more than 30 forestry experts from Uzbekistan, Turkey and the Russian Federation met in Tashkent, Uzbekistan, to review a draft set of criteria and indicators for sustainable forest management developed over the past years.
National forest monitoring systems and assessments are designed to provide reliable information on how forests are managed and used, thus helping to improve national forest policy development, planning and sustainable management.
This was a priority noted by President Shavkat Mirziyoyev during a 2017 address to Parliament. There, he pointed out a need to develop criteria for assessing the effectiveness of state bodies in Uzbekistan.
"Based on this message of the President, the State Committee of Forestry in Uzbekistan is developing this specific criteria and indicator set for sustainable forest management," said Mr. Abduvokhid Zakhadullaev, representative of the committee, at this UNECE/FAO workshop.
The workshop was organized by the UNECE/FAO Forestry and Timber Section  in cooperation with the State Committee of Forestry of the Republic of Uzbekistan and is part of a 3-year United Nations Development Account project designed to support Armenia, Georgia, Kazakhstan, Kyrgyzstan, and Uzbekistan in the development of accountability systems for sustainable forest management.
The UNECE/FAO project has helped to bring sustainable forest management to the political agenda in Uzbekistan. "Having a functional forest reporting system will not only be beneficial for national forest monitoring", said Mr. Ekrem Yazici, Deputy Chief of the Forestry and Timber Section, "it will also enable Uzbekistan to progress on the Sustainable Development Goals and the Global Forest Resources Assessment".
Fourteen criteria are listed in the plan for sustainable forest management in Uzbekistan, covering such issues as forest policy, forest resources, desertification, legal and institutional matters, forest certification and ecotourism.
Moreover, in support of the Bonn Challenge, Uzbekistan has joined the regional effort of the Caucasus and Central Asia to restore 2.5 million hectares of degraded land by 2030. This is another example of the rapid pace with which Uzbekistan is moving forward to address forest-related challenges, bearing in mind that the State Committee of Forestry was established only in 2017.