Drawing the EU-NATO Partnership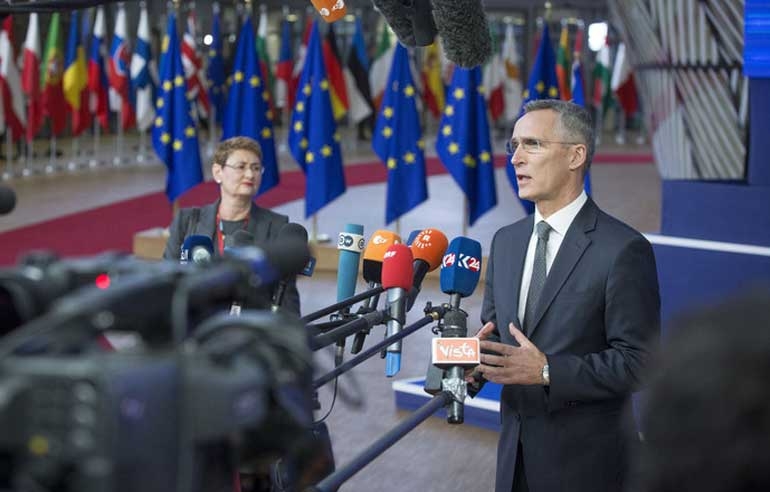 Why a EU-NATO Partnership Now?
The recent EU-NATO meeting at the NATO headquarters on the 8th of December regarding cooperation in tackling emerging security challenges and the establishment of the Permanent Structured Cooperation (PESCO) are two of the many developments which demonstrate that we are at a historical juncture in terms of the transatlantic relations and what they signify for NATO and the EU.
The architecture of the global security environment has undergone drastic modifications due to various factors that come into play. On the one hand, the U.S. and Europe are facing a wave of illiberal movements, on the other hand Russia is amplifying its revisionist stance and the Islamic State is becoming ever-more threatening. Under these circumstances, seeing the transatlantic alliance weaken could not be solely classified under the realm of the impossible. In order to avoid such a doomsday scenario, the interweaving of NATO capabilities with EU competences in such a manner that only the best from each is put forward in future defense strategies is what should be on the agendas of all future EU and NATO high-level meetings.
With the two most significant game-changers, namely Russia's annexation of Crimea and the chaos unravelling in the MENA region, the current strategic environment has changed dramatically. The consequences brought about by these game-changers – or black swans, as they like to be referred in IR literature – are plain obvious. Neither NATO, nor the EU can singlehandedly tackle the current security conundrums the world is facing. As a matter of fact, the Euro-Atlantic security policy is finding itself in a host of contradictory situations:
– in which NATO's Article 5 is becoming increasingly important while not allowing NATO to become what it has historically been, namely a Euro-centric security provider. This happens as a consequence of the fact that NATO hast to maintain its 360° view on 21st-century security challenges;
– in which crisis management through military intervention is not as likely but cannot be completely disregarded since unfortunate events such as genocides in the Global South might ask for military action applied by external forces;
– in which the United States has, on the one hand, restated its commitments to the safeguarding of Europe's safety, but, on the other hand, is expecting a much larger burden sharing;
– in which the economic power of the US – which translates into American military power – is slowly declining which makes the distance between the US and its Allies relatively shorter in terms of diplomatic, economic, military, technological and cultural matters.
– in which the new PESCO agreement is seen as NATO's main competitor, bringing about a clash of strategic geopolitical interests.
For these reasons, the two security actors can work together in partnership, while bringing to the table the best they have to offer. Reaching a level where the capabilities of both NATO and the EU are more or less on the same playing field requires a stronger NATO-EU partnership.
NATO's and EU's Strong Suits and Weaknesses
NATO's high-end military capabilities and extensive transatlantic reach are two of the definitory traits of NATO's defense system. In terms of its military capabilities, NATO owns its very own fleet of Airborne Warning and Control (AWC) surveillance aircraft and is currently developing Global Hawk surveillance drones. This comes as an addition to the equipment and troops that individual Allies normally commit to NATO. Going beyond the field of defense using traditional military capabilities, NATO is called upon to respond to a whole range of missions and functions in the non-traditional sense. At one side of the spectrum, we would benefit from NATO's high-end military capabilities and extensive transatlantic reach. However,while most military strategic priorities before 2014 were targeted on 'crisis intervention, nation building or expeditionary operations, today's priorities are clearly directed towards territorial defence and deterrence'. What we are in fact noticing is that crisis management through military intervention is not as likely to happen as before. What this means for NATO is that out of the three core functions from the 2010 Strategic Concept, namely crisis management, partnership and self-defence, the latter is the one which should take center-stage either with NATO putting more emphasis on it or with the EU filling this gap.
The EU – as a non-military security policy actor – can bring to the table a broad array of proficiencies to complement NATO's. To begin with, its far-reaching small-operations civilian and military expertise is one clear example. In terms of the military capabilities of the EU, we are solely referring to crisis management by intervention and not to self-defence (which has traditionally been NATO's task). Needless to say, if military crisis management becomes less likely to work (especially in the context of emerging security threats), EU's military capabilities have the potential of carrying less weight. In order to avoid this loss of EU defense resources, NATO could take these EU capabilities under its protective wing in order to use them in complementary ways, alongside NATO's hard security. It is just as important to highlight that apart from the shortcomings of EU crisis management by intervention, another EU weakness lies in the fact that the block is currently not in the best shape of its 60-year old existence as a cause of different goals pursued by different EU nations, on top of the pressure of a financial crisis, which makes it unlikely that EU members will be on the same page regarding security and defence issues.
How Can the NATO – EU Partnership Play Out?
In order to better understand how the NATO-EU alliance can work in terms of security and defense, let us consider the case of Portugal through a historical perspective. Portugal is one of the many countries which has benefited from both a comprehensive NATO defense apparatus and a EU one. Historically, NATO is seen as the organisation which has taken on board the larger military, such as the intervention in Afghanistan. This is due to the fact that NATO is in possession of all of the required resources needed to showcase 'hard power'. Contrastingly, the EU security interventions in which Portugal had engaged in were mostly using 'soft power', while being also relatively much smaller in scale.
While the EU is playing a major role up to this day, NATO is still perceived as the main defence actor that is able to intervene in crises of all magnitudes. The EU, on the other hand, is still much more deficient in that 'accumulated know-how that NATO possesses'. It is important to note that for European nations of small and medium sizes, such as Portugal, maintaining a strong presence in NATO is extremely important. Therefore, the act of balancing the commitment to enhance EU's security and defence capacities with the continued support for NATO enlargement and its military operations gives states such as Portugal 'the advantage of not putting all their eggs in one basket'.
In practical terms…
In order to properly address terrorism, migrant flows, state collapse and overall instability coming from the Global South, NATO must discover a way to complement EU security efforts especially in view to crises that need to be addressed using the full spectrum of policy tools. A historical example is represented by a mechanism named Berlin-Plus which exists to lend part of NATO's integrated command structure to the EU. Nevertheless, Berlin-Plus and other NATO-EU arrangements are currently frozen political matters because of disputes among EU and NATO members regarding the Cyprus question. Bearing in mind the gravity of this situation, NATO should consider alternatives. For example, complementing the efforts of coalitions involving NATO and non-NATO states is a good way to go around the Cyprus situation and fully implement Berlin Plus.
In even more practical terms…
Here, it is instrumental to create a Southern Strategy of 'Comprehensive Support' in which EU and NATO are jointly carrying out the following:
are supporting lead countries and main coalition operations;
are increasing investment in NATO's Readiness Action Plan;
are prioritizing air and missile defense capabilities together with the development of new maritime approaches in their collective defense strategy;
are strengthening crisis management by intervention;
are also strengthening regional partners in conflict-ridden areas;
are focusing on deterrence and defense measures particularly along the Turkish-Syrian border, as these measures have outshined former pre-2014 military strategic priorities;
are focusing on the EU organising its military forces within NATO
All Good Ideas Get Bad Press in the Beginning…
There is a host of pessimistic voices proclaiming that the EU-US transatlantic cooperation is likely to cease. One of the first arguments they use is the declining public support for the cooperation between the two actors on matters of defense and security which has seen a sharp decrease since 2008 (see the chart below)
Another set of negative views on the EU-US transatlantic cooperation comes from the current President of the United States himself who has stated at various points both on the campaign trail and once taking up office that the European allies are free riding on American capabilities and are not fulfilling the 2% pledge. However, it is noteworthy to mention that this pledge is wrong-headed because of the fact that it is a politically-constructed benchmark which makes it merely a tool used by the Trump administration for naming and shaming.
…But Bear in Mind the Potential for a EU-NATO Partnership
All things considered, the bottom line is that the weaker the transatlantic partnership becomes, the less safe and prosperous people across both sides of the ocean will feel. Therefore, it is in the interest of all parties to maintain the alliance and work towards strengthening it by intertwining the defense and security instruments of both NATO and the EU and complementing each other's capabilities in order to deter and counteract the aggressive actions of opposing camps. While NATO is the superior transatlantic alliance in the defense and security arenas, it might not take the same leadership roles it is accustomed to in other areas and might have to work within a wider network of institutions, such as the European Union. This challenging of traditional roles is something that should be expected and embraced since it would be serving the higher purpose of making the world a safer place in an increasingly unpredictable security environment.
US Air force : Competing with rivals or creating a new weaponry market?
US President Donald Trump has once again stressed the need for formation of US space force, reasoning that Russia and China are pioneers in the area.
The US Space Force, which is intended to have control over military operations in outer space, would be a new branch of the military by 2020, on par with the army, navy, air force, marines and coast guard.
Trump's remark proves that Washington's main objective of the space force is not to lag behind in the competition with its traditional rivals.
This is the first time since the adoption of National Security Bill in 1947 that a new branch of military is added to the US Armed Forces. Air Force Space Command (AFSPC), sometimes referred to informally as US Space Command, will be a major branch of the United States Air Force, with its headquarters at Peterson Air Force Base, Colorado. This command intends to support US military operations worldwide with a variety of satellites and cybercrime operations. Approximately 47,000 people in 88 locations throughout the world will carry out AFSPC operations.
Trump believes that a mere US presence in space is not enough,  that it must dominate it as he does not want to see the dominance of China and other countries in space.
The new space force will have the same power as the other branches of the US Armed Forces, and will monitor space and cyber-attack operations, including satellite management and launches, including launches of ballistic missiles. But unlike NASA, which focuses mainly on space exploration and scientific discovery, the new space force will focus on military aspects and space defense.
Adversaries
The BBC writes that military and non-military operations in space carried out by the US Global Positioning System (GPS) could interfere with each other. Satellite navigation uses GPS, which the US military invented and is used by civilians, too.
"People are unlikely to know that space is now a military environment," said Alexandra Stickings, research analyst for Space Policy and Security within the Military Sciences team at RUS, explaining that this has been going on for decades.
During the Cold War, the US and Soviet Union weren't fighting in space but used spy satellites. At that time, Washington had deployed an anti-satellite rocket in the Pacific Ocean, and Moscow developed a weapon that could destroy a satellite in orbit.
According to Secure World Foundation, China, Russia and the US have the technology to destroy satellites. These weapons are missiles thrown directly from earth to a satellite in orbit.
These weapons are known as "same orbit" and are actually satellites launched by rockets from the ground. After the missile is separated, the satellite will target itself to the orbit of the satellite and will either connect to it or collide with it.
In 2007, China launched an anti-satellite rocket to destroy a meteor orbiting 800 kilometers above Earth. The experiment succeeded.
Meanwhile, Washington has claimed that Russia is developing a laser aerial system designed to disrupt US space systems. The Pentagon also claims that Moscow is creating missiles that can be launched from fighter planes to destroy US satellites.
Cecil Eugene Diggs Haney, a retired US Navy admiral who previously served as Commander, United States Strategic Command (STRATCOM), said that the US should study raise funding for space programs and overall preparedness.
Fruitless efforts to demilitarize space
Although the US is pursuing military goals in space, under the pretext that China and Russia are taking military action there, in 2008 Moscow and Beijing proposed a draft international agreement to prevent the deployment of weapons in space. To this day, Washington has made various excuses and has not signed the agreement.
In 2014, Russia presented another draft resolution to prevent the deployment of weapons in space to the UN General Assembly, which once again faced opposition from the US and its allies.
In line with that, Reuters writes that evidence suggests the Trump Administration has defined space as a new battlefield. In his speech in the Pentagon, Mike Pence said: "History proves that peace only comes through strength. And the next generation of Americans to confront the emerging threats in the boundless expanse of space will be wearing the uniform of the United States of America as well." Trump's vice president several months ago also said that the US should strengthen its space force in the future as much as its ground forces.
Many people like Pence believe the US will face new threats in space soon. The Chief of Staff of the US Air Force, General David Goldfein, recently delivered a speech at the Air Force's annual meeting where he said that mankind will eventually face space warfare that must use information from all areas, including air, cyber, land, sea and space, to increase its military strength.
US Secretary of Defense James Mattis has recently announced that the Pentagon agrees with the plan to form a space force and considers space a new battleground and that it plans to create a combat command. He added that the Pentagon fully understands Trump's concerns about protecting U.S assets in space, thus the US intends to take this into account because other countries have shown that they can attack these assets.
NASA chief told CBS News in an interview last month: "Our very way of life is dependent on space. If we lose the GPS signals, there are no interbank transfers, and no food in the stores among other things, which is why hostile countries around the world are taking steps to harm US capabilities."
Some argue that the formation of a space force is time-consuming and requires a huge effort. Some political observers have also warned that a space force could trigger an arms race in outer space. Critics believe that many of the assigned missions are already being carried out by the other branches of the US military, and that a "space force" is unnecessary and too costly.
Former US Secretary of the Air Force Deborah Lee James has claimed that few or no one in the Pentagon wants President Trump's Space Force. "None of them are in favor of a Space Force, I say none of the top leaders, but they're stuck."
She also said that close to 35,000 people are already working in the US Air Force and formation of a new military wing could be disruptive.
Since Democrats in the US Congress also do not support Trump's plan, formation of a US space force may also face a legal barrier. For example, Senator Brian Emanuel Schatz has called establishment of US Space Force a stupid idea and predicted that it would never be realized.
Vermont senator Bernie Sanders has also criticized the plan saying, "Maybe, just maybe, we should make sure our people are not dying because they lack health insurance before we start spending more billions to militarize outer space."
Farid Karimi writes in Zoomit:  "The United States now has more than 800 satellites in total, but while the US Army will not need any new satellites, it cannot form a space force overnight.  The formation should be approved by the Congress, just as the US Air Force separated from the Army long ago with Congressional approval.
A new weapons market
In addition to the US, Russia, and China, many other states such as India, Iran and Japan have been operating in space and have launched satellites. No doubt they will also try to improve their defenses against their enemies in space. This will ignite a weapons race and a new weapons market.
The US, Russia and China are three of the world's largest arms manufacturers and the world's weapons market is in their hands. The formation of a new arms market puts more profits into the pockets of arms manufacturers.  That may be one reason for Trump's insistence on the development of US space forces.
First published in our partner MNA
Future of ISR Capabilities in South Asia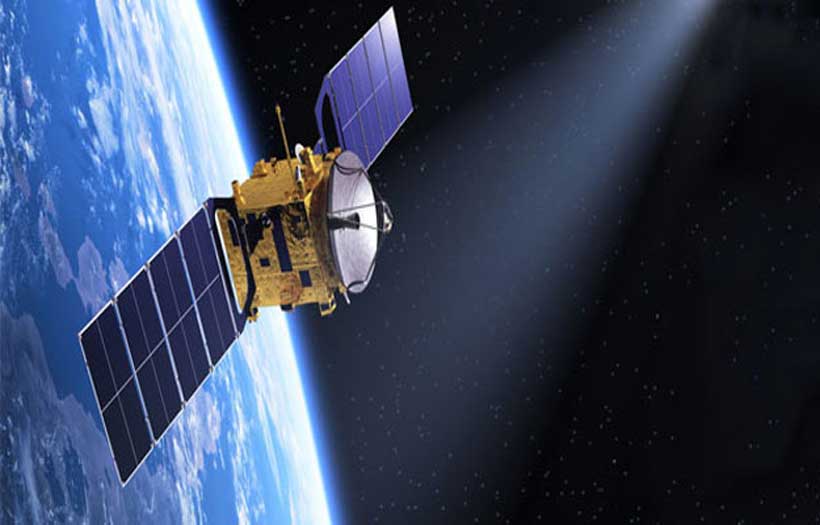 A number of problems faced by the inhabitants of the South Asian region include poverty, food scarcity, natural calamities, and mismanagement of the resources by the governments, corruption and so on and so forth. Cherry on the top is conflicting relationships regional nuclear neighbors leading to huge expenditures on military build-up. Thus, first priority of most of the regional states is to secure themselves from external and internal threats by spending of large sum of budget on military/ arms buildup.
The beginning of 21st century brought the information technology into play which changed the life as we know it. Developed world adopted this change much faster than the developing countries. However, because information technology eliminated the distances and was so cheap that even the developing states could not remain immune to it. Nonetheless, due to technological hurdles the journey is not as smooth as it was for developed countries.
It is a fact that every man-made technology has a flip side; same is the case with information technology. States started using the information technology for military purposes along with civilian purposes which blurs the lines of its use in peace time and war times. Previously information was just considered as integral component of warfare, but in present times information is the warfare.
States are flexing their muscles in technologies that help them to attain real time information on enemy to eliminate the element of surprise not only in war or crisis time but also in peace times. One significant technology which is making its mark to facilitate intelligence and information gathering is Unmanned Armed Aerial Vehicles (UAVs) also known as Drones.
Being a developing region, the focus of South Asian states should have been on the elimination of poverty and facilitation of basic facilities to its population. However, security concerns and threat perceptions forced states to invest in their militaries to ensure their sovereignty and territorial integrity. Security situation of this particular region is complex because two arch nuclear rivals that are neighbors are involved in continuous arms race.
Till last decade the focus of security concerns in South Asia were related to conventional and nuclear issues, but with the information warfare knocking at the door, the situation is gradually yet surely changing. With the evolution and amalgamation of new technologies into warfare, South Asian security situation is becoming more volatile and fragile. These difficulties are not arising because new technologies are coming into being but because of the myopia of states to restrain themselves to not use technology against each other.
Recent in South Asia reveals that information warfare which would involve cyber warfare, space weaponization and ISR technologies are making their way into South Asia. Both nuclear rivals do have the capabilities for Intelligence, Surveillance and Reconnaissance (ISR), which also include the technologies like drones and satellites.
These drones by both states were operated through existing ground control stations, which restricted the range, endurance and flexibility of these drones.  From military point of view drones control through ground based control station is a short coming. The same short coming acted as the much desired restraint on the use of technology in South Asia.
However, the recent chain of events reveal that drones will be used in South Asia by India through satellite control which will definitely boost the flexibility, range and endurance of the Indian Drones. India is all set to launch another satellite GSAT-7A which will be an advanced military communication satellite in geo-synchronous orbit; it would be especially designated to Indian Air Force.
India in its most recent Communication Compatibility and Security Agreement (COMCASA) signed with the US is trying to procure armed Sea Guardian Drone or Predator-B drone for effective intelligence, surveillance and reconnaissance. Predator-B is not only capable of information gathering but can also fire "Hell Fire" missile and smart bombs. It is capable of flying at high altitude, with jamming proof systems like protected GPS, IFF (identification of friend or foe) receiver and has ability to re-arm as well.
Besides, Predator-B India is also in process to acquire missile armed Heron TP drones from Israel for $ 400 million dollars. Fleet of Harpy UAVs is also part of Indian inventory. Harpy is also technology acquired from Israel but is not equipped with missile. India has already shown the intention to create tri-services for space, cyber and innovative technologies in military to develop and use them more effectively in future.
To counter India in drone of UAVs technology Pakistan has also made its indigenous drone named Burraq, which is also capable of firing laser guided missile. Moreover, after the COMCASA and S-400 deal, Pakistan is buying 48 armed Chinese Drones, Wing Long II.
However, in face of growing competition in  ISR capabilities and Information warfare, at the moment Pakistan might also ventured into dual use remote sensing satellites and designated military satellites, to not only have real time intelligence but to increase the endurance and range of its drones as well.
Thus, in the light of current trends it would be safe to say that space, cyber and ISR technologies are becoming part of South Asian military environment. Acquiring armed ISR technology like drones reveals that currently both states are preparing themselves for modern and sub-conventional warfare. Moreover, continuity in conflicting relationship between both states will catalyze the competition in ISR technology and induce more lethality in it which would lead to more instability.
Romania Militarizing the Black Sea Region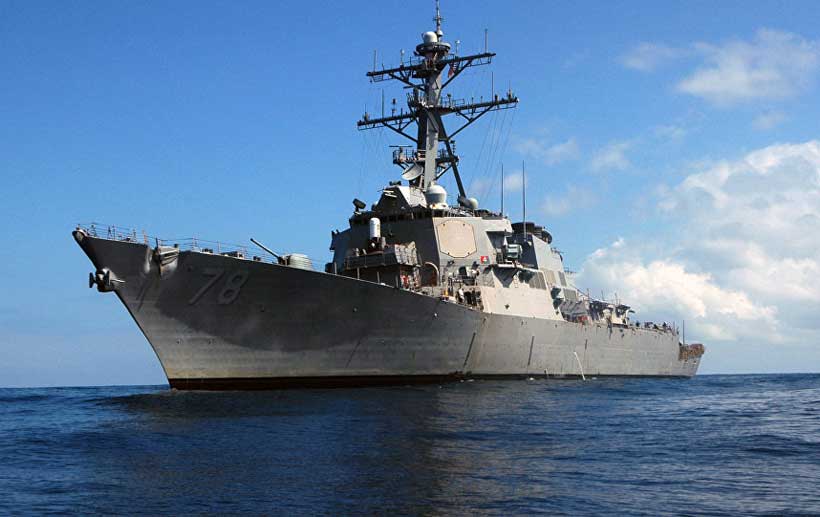 Romania's policy in the Black Sea region is aimed at creating strategic prerequisites for Bucharest to achieve long-term regional leadership.
Russia is the only Black Sea country, which does not fit into the geopolitical landscape being built by Bucharest. It is a country with which Romania, as a member of the EU and NATO, is not bound by allied treaties. Therefore, Romania views Russia as an obstacle to its plans, and its policy is aimed at getting this hurdle out of the way.
Strengthening European security is part of the general context of containing Russia will dominate the agenda of Romania's chairmanship of the European Council from January 2019.
Worried by the current imbalance between the northeast (Baltic region: Poland, Baltic states) and the southeast (Black Sea region: Romania) flanks of NATO, Romania will seek to offset this by beefing up NATO's military presence at both ends of the arc of instability now being created.
Russia's presence on the Black Sea is seen by Bucharest as a sign Moscow's growing influence in the eastern Mediterranean region, which, simultaneously, is reducing the West's sway over the region. Bucharest sees that as a long-term problem as a drop in the West's influence in the Mediterranean will significantly undermine Romania's own position in the Black Sea region.
Even though Russia's military doctrine does not pose any deliberate threat to Romania, this still does not deter Bucharest from making anti-Russian moves. Amid the US' and EU's current tensions with Turkey, Bucharest has a theoretical chance to fill the emerging void in NATO's military architecture in the Eastern Mediterranean. Bucharest is ready (and willing!) to assume some of the geopolitical functions previously assigned to Ankara to act as a regional vanguard in the confrontation with Russia on the Black Sea and increase its strategic significance for the United States and NATO.
The Black Sea region, which links Eurasia with North Africa and the Middle East, serves as a gateway to the Mediterranean, which in turn, is a corridor to the Atlantic and the ocean. Romanian politicians of the past viewed the Black Sea as a road to the Caspian via the Caucasus isthmus with access to Central Asia.
The Black Sea is Romania's only waterway to the outside world that allows it to widen the boundaries of Romanian influence.
Romania's geopolitical doctrine considers the Black Sea as a constituent element of Romanian national identity along with the Danube and  Dniester rivers, and of Romanians as a Black Sea nation. The political tradition of Romania views the Dniester as a natural cultural, political and geographical borderline that separates Europe from Russia-Eurasia, Romanians from Slavs and the Romanian geopolitical area from Russia. The Danube is considered as a vital artery and cradle of the Romanian people, connecting it with the Black Sea and Europe.
Therefore, Romania's expansionism on the Black Sea is not a variable but a permanent aspect Bucharest's foreign policy, along with two other constant vectors to Moldova and the Western Balkans. This three-tier construction constitutes the basis of the Romanian geopolitical consciousness, which, regrettably, is resulting in ill-advised foreign policy moves.
Guided, or rather misguided, by this erroneous policy, the Romanian elites have made all these three components of the Romanian national consciousness and cultural identity dependent on the ever-changing political situation in their relations with Russia.
It was exactly this policy that inevitably pushed bilateral relations on a downward path, since Russia is viewed in this context as something hostile and contrary to the  manifestations of Romanian identity in the world in a political-spatial and cultural-ideological dimension.
Romania spends 2 percent of its GDP on defense with the purchase of modern weapons accounting for a hefty 33 percent of the country's military budget – more than in any other of NATO's East European members. It looks like Romania's chances of equaling Poland in terms of its strategic importance to NATO may soon increase given the country's geographic closeness to Russia's Crimea.
Bucharest and Warsaw have already signed an agreement on strategic partnership, and Poland's "Three Seas" initiative and Bucharest's "Great Romania" project geopolitically complement each other.
The idea underlying the coordinated action by Warsaw and Bucharest is to create an anti-Russian corridor extending from the Baltic Sea to the Black Sea, which is part of Poland's plan to promote European cooperation along the North-South axis.
First published in our partner International Affairs