Drawing the EU-NATO Partnership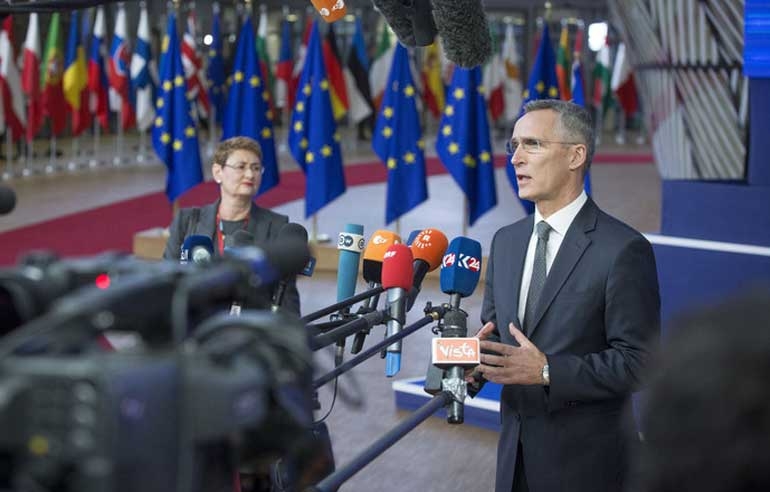 Why a EU-NATO Partnership Now?
The recent EU-NATO meeting at the NATO headquarters on the 8th of December regarding cooperation in tackling emerging security challenges and the establishment of the Permanent Structured Cooperation (PESCO) are two of the many developments which demonstrate that we are at a historical juncture in terms of the transatlantic relations and what they signify for NATO and the EU.
The architecture of the global security environment has undergone drastic modifications due to various factors that come into play. On the one hand, the U.S. and Europe are facing a wave of illiberal movements, on the other hand Russia is amplifying its revisionist stance and the Islamic State is becoming ever-more threatening. Under these circumstances, seeing the transatlantic alliance weaken could not be solely classified under the realm of the impossible. In order to avoid such a doomsday scenario, the interweaving of NATO capabilities with EU competences in such a manner that only the best from each is put forward in future defense strategies is what should be on the agendas of all future EU and NATO high-level meetings.
With the two most significant game-changers, namely Russia's annexation of Crimea and the chaos unravelling in the MENA region, the current strategic environment has changed dramatically. The consequences brought about by these game-changers – or black swans, as they like to be referred in IR literature – are plain obvious. Neither NATO, nor the EU can singlehandedly tackle the current security conundrums the world is facing. As a matter of fact, the Euro-Atlantic security policy is finding itself in a host of contradictory situations:
– in which NATO's Article 5 is becoming increasingly important while not allowing NATO to become what it has historically been, namely a Euro-centric security provider. This happens as a consequence of the fact that NATO hast to maintain its 360° view on 21st-century security challenges;
– in which crisis management through military intervention is not as likely but cannot be completely disregarded since unfortunate events such as genocides in the Global South might ask for military action applied by external forces;
– in which the United States has, on the one hand, restated its commitments to the safeguarding of Europe's safety, but, on the other hand, is expecting a much larger burden sharing;
– in which the economic power of the US – which translates into American military power – is slowly declining which makes the distance between the US and its Allies relatively shorter in terms of diplomatic, economic, military, technological and cultural matters.
– in which the new PESCO agreement is seen as NATO's main competitor, bringing about a clash of strategic geopolitical interests.
For these reasons, the two security actors can work together in partnership, while bringing to the table the best they have to offer. Reaching a level where the capabilities of both NATO and the EU are more or less on the same playing field requires a stronger NATO-EU partnership.
NATO's and EU's Strong Suits and Weaknesses
NATO's high-end military capabilities and extensive transatlantic reach are two of the definitory traits of NATO's defense system. In terms of its military capabilities, NATO owns its very own fleet of Airborne Warning and Control (AWC) surveillance aircraft and is currently developing Global Hawk surveillance drones. This comes as an addition to the equipment and troops that individual Allies normally commit to NATO. Going beyond the field of defense using traditional military capabilities, NATO is called upon to respond to a whole range of missions and functions in the non-traditional sense. At one side of the spectrum, we would benefit from NATO's high-end military capabilities and extensive transatlantic reach. However,while most military strategic priorities before 2014 were targeted on 'crisis intervention, nation building or expeditionary operations, today's priorities are clearly directed towards territorial defence and deterrence'. What we are in fact noticing is that crisis management through military intervention is not as likely to happen as before. What this means for NATO is that out of the three core functions from the 2010 Strategic Concept, namely crisis management, partnership and self-defence, the latter is the one which should take center-stage either with NATO putting more emphasis on it or with the EU filling this gap.
The EU – as a non-military security policy actor – can bring to the table a broad array of proficiencies to complement NATO's. To begin with, its far-reaching small-operations civilian and military expertise is one clear example. In terms of the military capabilities of the EU, we are solely referring to crisis management by intervention and not to self-defence (which has traditionally been NATO's task). Needless to say, if military crisis management becomes less likely to work (especially in the context of emerging security threats), EU's military capabilities have the potential of carrying less weight. In order to avoid this loss of EU defense resources, NATO could take these EU capabilities under its protective wing in order to use them in complementary ways, alongside NATO's hard security. It is just as important to highlight that apart from the shortcomings of EU crisis management by intervention, another EU weakness lies in the fact that the block is currently not in the best shape of its 60-year old existence as a cause of different goals pursued by different EU nations, on top of the pressure of a financial crisis, which makes it unlikely that EU members will be on the same page regarding security and defence issues.
How Can the NATO – EU Partnership Play Out?
In order to better understand how the NATO-EU alliance can work in terms of security and defense, let us consider the case of Portugal through a historical perspective. Portugal is one of the many countries which has benefited from both a comprehensive NATO defense apparatus and a EU one. Historically, NATO is seen as the organisation which has taken on board the larger military, such as the intervention in Afghanistan. This is due to the fact that NATO is in possession of all of the required resources needed to showcase 'hard power'. Contrastingly, the EU security interventions in which Portugal had engaged in were mostly using 'soft power', while being also relatively much smaller in scale.
While the EU is playing a major role up to this day, NATO is still perceived as the main defence actor that is able to intervene in crises of all magnitudes. The EU, on the other hand, is still much more deficient in that 'accumulated know-how that NATO possesses'. It is important to note that for European nations of small and medium sizes, such as Portugal, maintaining a strong presence in NATO is extremely important. Therefore, the act of balancing the commitment to enhance EU's security and defence capacities with the continued support for NATO enlargement and its military operations gives states such as Portugal 'the advantage of not putting all their eggs in one basket'.
In practical terms…
In order to properly address terrorism, migrant flows, state collapse and overall instability coming from the Global South, NATO must discover a way to complement EU security efforts especially in view to crises that need to be addressed using the full spectrum of policy tools. A historical example is represented by a mechanism named Berlin-Plus which exists to lend part of NATO's integrated command structure to the EU. Nevertheless, Berlin-Plus and other NATO-EU arrangements are currently frozen political matters because of disputes among EU and NATO members regarding the Cyprus question. Bearing in mind the gravity of this situation, NATO should consider alternatives. For example, complementing the efforts of coalitions involving NATO and non-NATO states is a good way to go around the Cyprus situation and fully implement Berlin Plus.
In even more practical terms…
Here, it is instrumental to create a Southern Strategy of 'Comprehensive Support' in which EU and NATO are jointly carrying out the following:
are supporting lead countries and main coalition operations;
are increasing investment in NATO's Readiness Action Plan;
are prioritizing air and missile defense capabilities together with the development of new maritime approaches in their collective defense strategy;
are strengthening crisis management by intervention;
are also strengthening regional partners in conflict-ridden areas;
are focusing on deterrence and defense measures particularly along the Turkish-Syrian border, as these measures have outshined former pre-2014 military strategic priorities;
are focusing on the EU organising its military forces within NATO
All Good Ideas Get Bad Press in the Beginning…
There is a host of pessimistic voices proclaiming that the EU-US transatlantic cooperation is likely to cease. One of the first arguments they use is the declining public support for the cooperation between the two actors on matters of defense and security which has seen a sharp decrease since 2008 (see the chart below)
Another set of negative views on the EU-US transatlantic cooperation comes from the current President of the United States himself who has stated at various points both on the campaign trail and once taking up office that the European allies are free riding on American capabilities and are not fulfilling the 2% pledge. However, it is noteworthy to mention that this pledge is wrong-headed because of the fact that it is a politically-constructed benchmark which makes it merely a tool used by the Trump administration for naming and shaming.
…But Bear in Mind the Potential for a EU-NATO Partnership
All things considered, the bottom line is that the weaker the transatlantic partnership becomes, the less safe and prosperous people across both sides of the ocean will feel. Therefore, it is in the interest of all parties to maintain the alliance and work towards strengthening it by intertwining the defense and security instruments of both NATO and the EU and complementing each other's capabilities in order to deter and counteract the aggressive actions of opposing camps. While NATO is the superior transatlantic alliance in the defense and security arenas, it might not take the same leadership roles it is accustomed to in other areas and might have to work within a wider network of institutions, such as the European Union. This challenging of traditional roles is something that should be expected and embraced since it would be serving the higher purpose of making the world a safer place in an increasingly unpredictable security environment.
How 1971 war Brought Pakistan Closer to Nuclear Bomb
Ever since its independence Pakistan is a neighbor of shrewd enemy who always tried nothing better than to undo and divide Pakistan into pieces like what it did in the war of 1971. So it was necessary for Pakistan to acquire a security mechanism that can balance the power equation in the region. It's pertinent to flash back in the history to answer the question that why after the war of 1971 it was necessary for Pakistan to acquire nuclear weapon. It was not the first time when India entered into to direct full-fledged war with Pakistan in 1971.At the time of independence there were almost 650 princely states in subcontinent that were ruled by princes. These states were given the option by the British Government to either adjoin with India or Pakistan.  Based on the religious line the Majority of the population of Kashmir, Junagarh and Hyderabad Dakan decided to adjoin with Pakistan however India maintained its hostility and once again propagated with the Hindu Raja's (the ruler of states) and included them in India. Only it was Kashmir which was divided into Indian occupied and Azad Jamu Kashmir as a result of Indo-Pak War of 1948.
Continuing in its conspiracy against Pakistan India waged a war once again in 1965. It did not stop here played its role in giving Pakistan a huge loss in 1971.In the history of Pakistan the Indo-Pak war of 1971 has marked perhaps the darkest memory. It was the time when Pakistan was already weak and trying to overcome the suffering of 1965.Moreover, the internal political instabilities due to the economic, political rights of the people of East Pakistan. Various ethnic and lingual differences were contributing to destabilize the central command. India who was already for the moment just jumped in the scenario. It further fueled the burning conflict the make the situation worse. Furthermore in all this scenario Bengali population was an easy prey for Indian propaganda because they were already being exploited economically and politically. Thus the political clashes between the eastern and the western side of Pakistan turned into ethnolinguistic civil war.  The Indian government supported muktibahini and fed them with the arms and weapons eventually declaring war against Pakistan. This shredded Pakistan into two pieces. Pakistan lost its eastern half-1,600km (990 miles) of India as a result Bangladesh emerged as a new country in south Asia's map.
Consequently due to such a huge loss Pakistan suffered a lot economically as well as politically. In the very same era while Pakistan was not strong enough and suffering from the wounds of 1971 war India launched it's so called "peaceful nuclear test" in 1974. Indian nuclear tests create a security dilemma for Pakistan and a further hampered the security situation for Pakistan. In South Asia the geostrategic environment has always been very complex volatile and vulnerable it was quite difficult for Pakistan to assure its survival and national security interests without nuclear technology. In order to secure its vital foreign policy, territorial integrity and to maintain deterrence against its enemy (hostile India) Pakistan started its efforts to acquire Nuclear weapon and in 1998 did successful nuclear tests.
Currently if Pakistan did not have acquired a nuclear technology India must have done the same on the western border i.e. Baluchistan what it has done earlier in East Pakistan. Although it is very much involved in watering the seeds of the terrorist activities in Baluchistan.
Today it has been 48 years still India is engaged in fermenting trouble in Pakistan through its proxies like BLA and TTP. Kulbushan Yadave an Indian spy caught by Pakistan Intelligence is an example of Indian propaganda which shows that. India continues to kept propagating against Pakistan which is causing various internal security threats including the biggest one i.e. terrorism. Moreover the recent attack on the Chinese consulate in Karachi on 23 November, 2018 by BLA is one of another Example of Indian conspiracy by feeding the terrorist groups in Pakistan. However it's now difficult for India to lodged a full fledge war against Pakistan like past because now Pakistan has acquired nuclear technology and war against Pakistan means mutual destruction for India as well. This time purpose behind India's vested activities is to   distract the unity all across the country by targeting all those developmental and economic projects which are being established under the umbrella of CPEC.
Now Pakistan has learned security lessons from East Pakistan. It is aware of India's motivations and its presence in Afghanistan and Iran. Pakistan is now moving for good diplomatic relations and friendly regime in Afghanistan so we can be friends with them. Pakistan is one of the top countries who are fighting against terrorism and extremism. Now Pakistan is the world's 7th atomic power. Its army is one of the most efficient army of the world and it knows how to defend its countries against the enemies like India.
European army: An apple of discord
The initiative of creating a European Army actually is in the air of the European Union.
Both French president Emmanuel Macron and German chancellor Angela Merkel declared this month that they support the need to create a joint European army. By the way these two countries are the strongest EU member states from economic and political points of view. Their words are not just "air shaking" but the subject to think it over.
France is the only remaining nuclear power in the EU once Britain leaves the organization – and Germany – its major economic power. Both countries make up about 40 % of the industrial and technological base in Western and Central Europe, as well as 40 % of the EU overall capabilities and of combined defence budgets.
The main reason why European leaders voiced the initiative now can be considered from two different points of view. From one hand this can be the indicator of European fears of Russia, China and even the US military activities. According to Macron, "an EU army is needed to "protect ourselves" with respect to these states."
On the other hand such initiative can be used by France and Germany to stop the US from weakening Europe and promoting its interests in the region. Donald Trump reacted to the statement by tweeting: "Emmanuel Macron suggests building its own army to protect Europe against the U.S., China and Russia. But it was Germany in World Wars One & Two – How did that work out for France? They were starting to learn German in Paris before the U.S. came along. Pay for NATO or not!" Thus, he tied closely the idea of a European Army to his demand to increase defence spending to NATO.
At the same time the initiative of strengthening the European collective defence capabilities not only irritates the US but scares many EU countries as well.
As for the Baltic States, they have not formed their official opinion yet. The matter is the Baltics are "between two fires." The EU membership gives them good political positions in Europe where they try to gain respect and influence. But the US remains their main financial donor and security guarantee at the moment. They can't sacrifice relationships with Washington for the sake of ephemeral European Army. It means that there is a greater likelihood that Latvia, Lithuania and Estonia will softly reject the idea. It is not necessary to expect strong opposition to Germany and France. But they surely will do their best to postpone decision making.
After all the initiative could become an "apple of discord" in the EU and split the organization in two sides making the organization even weaker than now.
Global arms industry: US companies dominate the Top 100, Russian arms industry moves to second place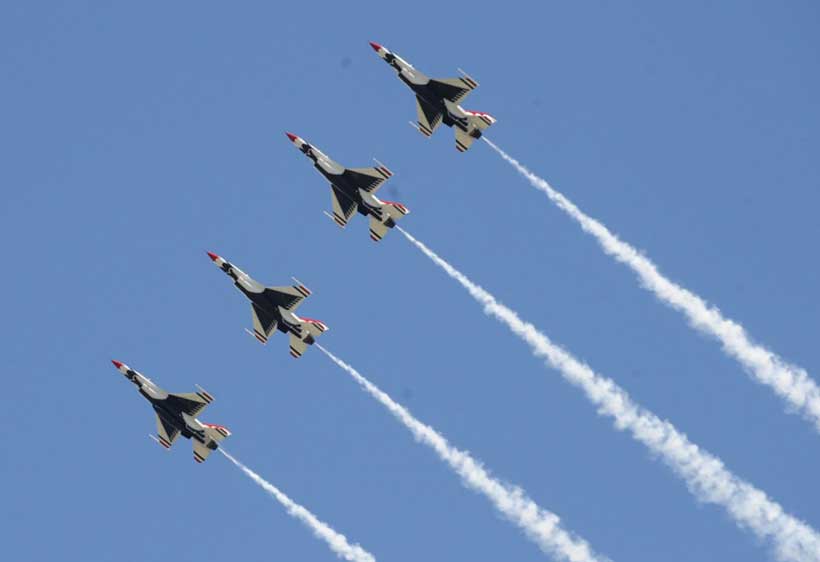 Sales of arms and military services by the world's largest arms-producing and military services companies—the SIPRI Top 100—totalled $398.2 billion in 2017, according to new international arms industry data released today by the Stockholm International Peace Research Institute (SIPRI).
The total for the SIPRI Top 100 in 2017 is 2.5 per cent higher than in 2016 and represents an increase of 44 per cent since 2002 (the first year for which comparable data is available; figures exclude China). This is the third consecutive year of growth in Top 100 arms sales.
US companies increase their share of total Top 100 arms sales 
With 42 companies listed in 2017, companies based in the United States continued to dominate the Top 100 in 2017. Taken together, the arms sales of US companies grew by 2.0 per cent in 2017, to $226.6 billion, which accounted for 57 per cent of total Top 100 arms sales. Five US companies were listed in the top 10 in 2017. 'US companies directly benefit from the US Department of Defense's ongoing demand for weapons,' says Aude Fleurant, Director of SIPRI's Arms and Military Expenditure Programme.
Lockheed Martin remained the world's largest arms producer in 2017, with arms sales of $44.9 billion. 'The gap between Lockheed Martin and Boeing—the two largest arms producers in the world—increased from $11 billion in 2016 to $18 billion in 2017,' says Fleurant.
Russia becomes the second largest arms producer in the Top 100
The combined arms sales of Russian companies accounted for 9.5 per cent of the Top 100 total, making Russia the second largest arms producer in the Top 100 in 2017—a position that had been occupied by the United Kingdom since 2002. Taken together, the arms sales of the 10 Russian companies listed in the Top 100 increased by 8.5 per cent in 2017, to $37.7 billion. 'Russian companies have experienced significant growth in their arms sales since 2011,' says Siemon Wezeman, Senior Researcher with SIPRI's Arms and Military Expenditure Programme. 'This is in line with Russia's increased spending on arms procurement to modernize its armed forces.'
In 2017 a Russian company appeared in the top 10 for the first time since SIPRI started publishing its annual Top 100 list. 'Almaz-Antey, which was already Russia's largest arms-producing company, increased its arms sales by 17 per cent in 2017, to $8.6 billion,' says Alexandra Kuimova, Research Assistant with SIPRI's Arms and Military Expenditure Programme.
Along with Almaz-Antey, three other Russian companies in the Top 100 increased their arms sales by more than 15 per cent: United Engine Corporation (25 per cent), High Precision Systems (22 per cent) and Tactical Missiles Corporation (19 per cent).
The UK remains the largest arms producer in Western Europe
The combined arms sales of the 24 companies in Western Europe listed in the Top 100 increased by 3.8 per cent in 2017, to $94.9 billion, which accounted for 23.8 per cent of the Top 100 total. The UK remained the largest arms producer in the region in 2017, with total arms sales of $35.7 billion and seven companies listed in the Top 100. 'The combined arms sales of British companies were 2.3 per cent higher than in 2016,' says Fleurant. 'This was largely due to increases in the arms sales of BAE Systems, Rolls-Royce and GKN.'
BAE Systems, which is ranked fourth in the Top 100, is the UK's biggest arms producer. Its arms sales rose by 3.3 per cent in 2017, to $22.9 billion.
Other notable developments
The arms sales of Turkish companies rose by 24 per cent in 2017. 'This significant increase reflects Turkey's ambitions to develop its arms industry to fulfil its growing demand for weapons and become less dependent on foreign suppliers,' says Pieter Wezeman, Senior Researcher with SIPRI's Arms and Military Expenditure Programme.
Taken together, the arms sales of the four Indian companies ranked in the Top 100 totalled $7.5 billion in 2017, representing a 1.9 per cent share of Top 100 arms sales.
Sales of the top 15 manufacturing companies listed in the Fortune Global 500 totalled $2311 billion in 2017. This is almost 10 times greater than the total arms sales of the top 15 arms producers ($231.6 billion) in 2017, and almost six times greater than the total combined arms sales of the Top 100 ($398.2 billion).