China: Heritage Sites of Confucius and Mencius Restored to Glory, Better Life for Local Communities
About two hours' train ride from Beijing, in the south-west of Shandong Province, are Qufu and Zoucheng. These cities are the hometowns of Confucius and Mencius – two great philosophers of ancient China. The temple, cemetery and family mansion of Confucius in Qufu, collectively known as "San Kong" (three Confucius sites), were listed as a UNESCO World Heritage Site in 1994.
The Confucius Temple in Qufu was first built in 478 BC., shortly after his death. It was destroyed and reconstructed a number of times over the centuries. The existing temple was rebuilt and renovated during the Ming (1368-1644) and Qing (1644-1911) dynasties. With yellow tiles and red walls, the temple complex resembles the Forbidden City in Beijing, and ranks as the second largest historical building complexes in China.
The Mencius Temple in Zoucheng dates back to the year 1037 in the Northern Song Dynasty. The current building was reconstructed around the year 1672 during the Qing dynasty after it was destroyed in an earthquake. Near the temple is the Mencius family mansion and cemetery.
Weathering took its toll on the ancient Confucius and Mencius temples and related historical buildings, as shown by leaking roofs and damaged ceilings, slanting and unstable walls and pillars, damaged color paintings on woods, broken stone tablets, and ancient trees infected with diseases and insects. Urgent actions were required to conserve these cultural monuments and relics and prevent them from further deterioration.
Rehabilitating historic buildings and relics
Supported with a US$50 million loan from the World Bank, a US$130 million project was launched in 2011 to enhance cultural heritage conservation and tourism services in Qufu and Zoucheng.
"It is the first world heritage protection project using international financing for both China and Shandong," said Zhou Xiaobo, a deputy director of the provincial cultural relics bureau and head of the project management office.
The conservation plan included renovation of cultural heritage sites and buildings related to Confucius and Mencius, renovation of historic sites in the Lu Old City and Ming Old City, and infrastructure upgrading in the old towns.
The Shandong Confucius and Mencius Cultural Heritage Conservation Project took five years and eight months to complete. By mid-2017, 40 historic buildings and sites, such as halls, shrines, pavilions, gates and archways, were renovated with better site management and guiding interpretation for visitors using modern technology. 17 cultural heritage sites were adaptively reused. More than 400 stone tablets with inscriptions were cleaned and repaired.
Mount Ni, the birthplace of Confucius and location of a temple dedicated to the father of the sage and an ancient academy, experienced the largest-scale restoration since the Qing Dynasty. It won a national prize for cultural heritage conservation top ten in 2013.
Conservation work was also extended to thousands of ancient cypress trees. Plans were tailor-made for each of them that included propping, pruning, holes repairing, insects and diseases treatment, and installation of ID plates.
The Old City of the State of Lu, a state founded in the Zhou Dynasty in the 11th century BC., still has ruins of the ancient city wall and moat, palaces and residential sites, roads and irrigation systems. Work was undertaken to protect these historic sites, and add new wooden walkways, rest areas and sanitation facilities for tourists, making it a new national archeological park.
In the Old City built in the Ming Dynasty, a historic courtyard-style mansion and the county "Yamen" – the county office building – were selected for overhaul, with repair to the roofs and walls, re-flooring and repainting of the wooden structure.
Traditional methods, craft skills and materials were used in the conservation and restoration of all historic buildings and relics. All these methods and skills were also carefully recorded for future reference and use.
Improving lives and economy
Residents in the old cities of Qufu and Zoucheng are direct beneficiaries of infrastructure upgrading that included repaving of roads, renovation of water and sewerage systems, and environmental cleaning, which has significantly improved their quality of life.
Clean water was diverted Sihe River to the moat of the Ming Old City in Qufu, creating a pleasant public space for residents and visitors. The Yinli River in Zoucheng was dredged and cleaned up, with its banks reinforced and trees planted. The stinky canal became a green linear park where people come to enjoy the waterfront. As a result, the number of small businesses along the river, such as restaurants, homestays and shops, has doubled, generating jobs and incomes for local residents.
The upgraded infrastructure in old cities under the project contributed to the fast increase of revenues of small business. The average annual revenues of small businesses in the renovated streets more than doubled during the project period. A survey found that 100% residents and business owners were satisfied with the urban regeneration program.
Visitors to Qufu and Zhoucheng are also direct beneficiaries from improved tourist information and services, including new electronic tour guide systems, multi-lingual signage boards, tour maps and other tourist facilities. The Zoucheng Museum, upgraded and refitted to highlight Mencius, enables visitors to gain a better understanding of the sage's life and thinking with help of multimedia and other modern technologies.
The annual number of tourists grew significantly from 2011 to 2016 – from 4.26 million to 4.94 million in Qufu, and from 100,800 to 256,800 in Zoucheng, with tourist revenues increased from RMB 8.9 billion ($1.35 billion) and RMB 2.2 billion ($330,000 million) to RMB 15.8 billion ($2.4 billion) and RMB 6.1 billion ($930,000 million) in the two cities respectively. Tourist satisfaction increased from 48% to 96%.
A total of 2,349,000 people, including residents and tourists, benefitted from the project.
Supporting cultural heritage protection in China
The World Bank has worked with China in cultural heritage protection since the 1990s, implementing 16 projects with a total cost of about US$6.98 billion, including US$1.87 billion from the World Bank. China has the largest number of World Bank-supported cultural heritage projects globally.
Five Reasons to Discover Kyoto's Magic in Winter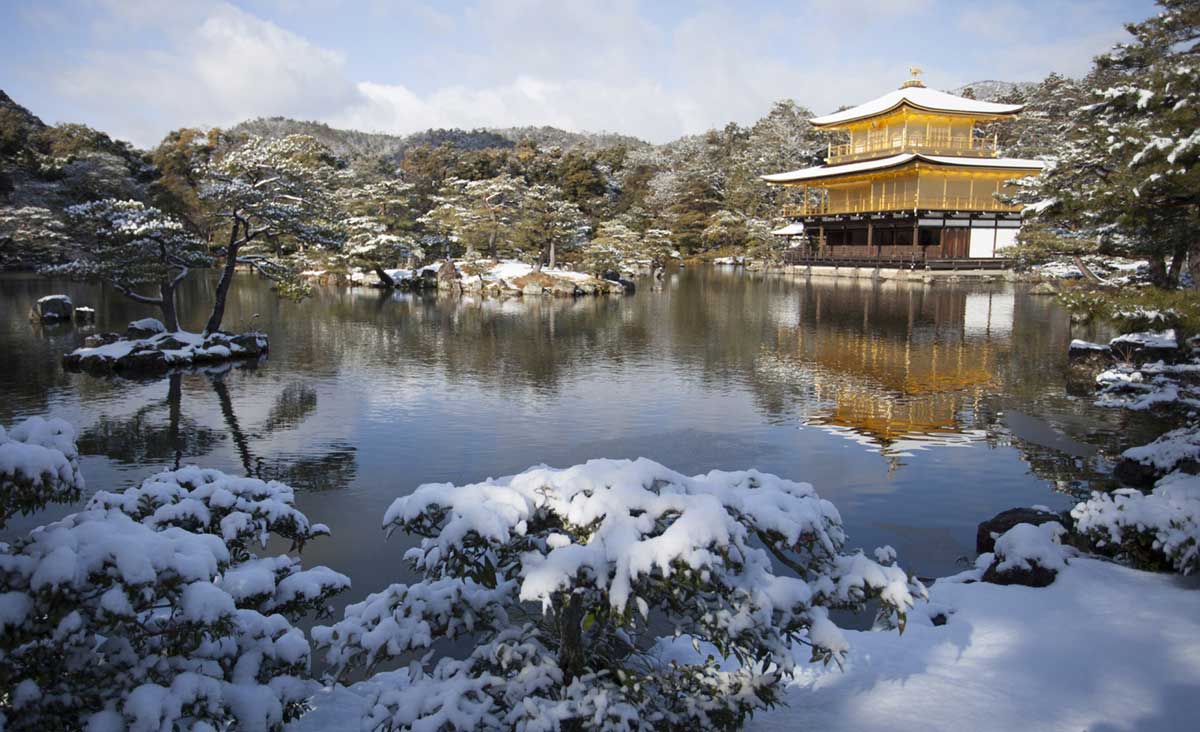 Discover the hidden secrets of Kyoto in winter – the magical but least-known season that the locals love. From enchanting illuminations in beautiful temples to seasonal dishes bursting with flavour; vibrant New Year celebrations to "onsen" hot baths beneath snow-capped mountains, here are five favourite Kyoto winter warmers as curated by the team at Four Seasons Hotel Kyoto:
1. Ume (plum): Winter's Secret Blossoms
Despite spring being the best-known season of blossoms in Japan, winter visitors are in for a delightful surprise with Kyoto's profusion of delicate ume (plum) flowers.
Decorating the city's plum trees in shades of snow white through to verdant pink, ume blossom's sweet fragrance and pretty five petalled composition inspired ancient nobility from the Nara period (AD 710–784) to write haiku while gazing at them.
Blooming plum trees, once a prosperous trade with China and now savoured for their unique beauty, can be seen across Kyoto from mid-January. Kitano Tenmangu, just 25 minutes from the Hotel, offers some of the best viewing, with 1,500 plum trees blossoming through to mid-March.
2. Warming Winter Dishes
Warm up from within with Kyoto's wide variety of steaming hot pots and sizzling Yudofu 湯豆腐.
The Japanese have long adapted their diet to the country's dramatically different seasons, and winter offers up plenty of delicacies. Try Kaburamushi かぶら蒸し, a fragrant composition of grated turnip, egg white, lily root, gingko and mushrooms atop a white fish – locals liken its appearance to a melting snowball.
Originating in Kyoto, Steamed Sushi 蒸し寿司 is a hot dish with unique seasoning while Tanuki Udon calls on the spicy warmth of ginger on a base of chopped fried tofu with thick ankake sauce.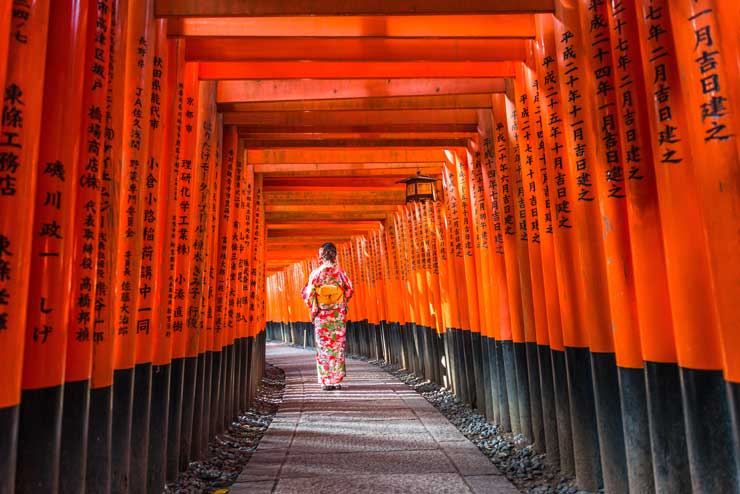 Celebrate new year in Kyoto with festive favourite Mochi ぜんざい (Zenzai), a dainty, chewy rice speciality available in tea houses and traditional cafes across the city.
3. Inspiring Illuminations
As the sun sets low on the wintry horizon, Kyoto comes alive with twinkling lights.
From January to February, lanterns are lit only on snowy days at Kifune Jinja Shrine, making it a rare but exquisite experience to see the shrine's pretty red steps and tree boughs aglow.
Discover an illuminated Hanatouro Bridge in Arashiyama (from mid-December for about ten days) and explore the nearby Kimono and Bamboo Forests, where LED lights create a magical woodland trail.
From the end of January for a week, marvel at the mountainous heritage site of Kayabuki-no Sato as the entire village of thatched houses gets festive with handmade snow lanterns, food stalls, dance performances and cultural activities from mochi pounding through to traditional handiwork.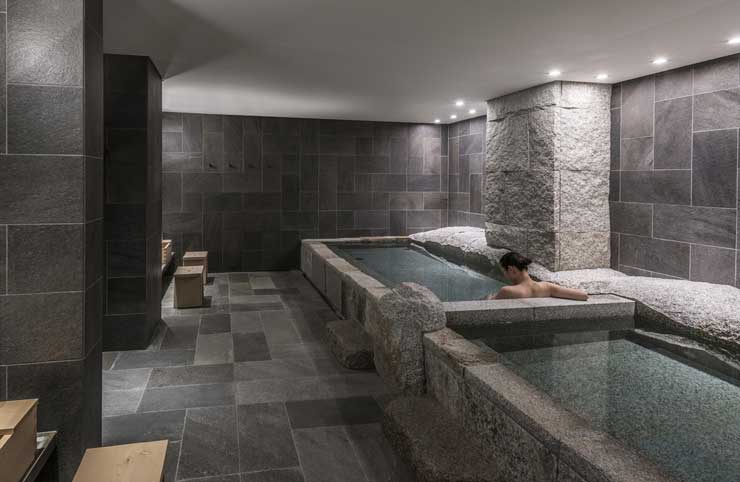 Bringing seasonal enchantment to Kyoto from late November through to late December, electrical company Rohm is behind the city's largest illumination event featuring over 800,000 lights and loved by locals and visitors alike since 1995.
4. Dive into Kyoto's Bathing Culture
An integral part of Japanese culture, bathing is considered a daily ritual of both purification and pleasure.
Guests at Four Seasons Hotel Kyoto can enjoy a complimentary soothing "ofuro" hot bath and sauna on the hotel's wellness floor, B2 as well as at THE SPA.
Bathing has long been considered a social activity with locals heading to one of the city's "sento"銭湯 or public baths to catch up with neighbours. A few sensational sentos remain in Kyoto, such as art-rich Funaoka Onsen Sento and Goko-yu Sento with its scalding hot sauna, perfect after a long hike.
Chase away winter's chill with an invigorating soak in one of the city's nearby "onsen"温泉, a natural hot spring. Kurama Onsen, 40 minutes from the Hotel, offers the exquisite experience of being surrounded by forested mountains while Arashiyama Onsen, just 30 minutes away, has views of Arashiyama.
5. Exclusive Winter Activities
Make winter your season of discovery in a country rich with specialities.
Fushimi, a sake-brewing district fed by the pure clean water of the Horikawa river, is a great place to start your winter Kyoto experience. From December to January, the breweries make fresh sake from the newly harvested Fall rice, and offer sake tastings, perfect for warming the body on a cold day. Ask our Concierge to recommend and reserve the best sake breweries at the time of your visit (there are 50 to choose from in Kyoto, including 19 in Fushimi!)
Throw yourself into the jubilant spirits of Hatsumode – Japan's first shrine visit of the new year – by joining with locals in beautiful traditional dress Kimono to pray for a good year, enjoy food stalls and play games with prizes. Japanese people traditionally go to temples and shrines from January 1-15 – a unique experience to be a part of, if your trip allows. Our Concierges will be happy to share their insider knowledge on the best places to go.
Marvel at nature's majesty from the comfort of a heated boat on the Hozu-gawa river: winter views include intriguing geologic formations covered with snow alongside colossal boulders, glimpses of the surrounding mountains, mysterious deep pools, and local flora and fauna.
Soak up the splendour of rare Japanese art at the 'Kyo no fuyu no tabi' (means Kyoto Winter Trip, 京の冬の旅) exhibition held at fifteen different city temples every year over more than 50 years. It is a unique opportunity to see each temple's secret treasures, usually hidden from private view. Open from mid January to mid March.
Hilton's Hidden Gems Series: Bentonville, Arkansas

The first Hidden Gem of the series is Bentonville, Arkansas (yes, the home of Walmart, though that wasn't a factor in choosing), where visitors can escape the hustle and bustle of the big city and embrace the natural beauty of the Ozarks. Here, small town charm and rich cultural experiences combine. Bentonville offers something for every type of traveler, from the nature-lover to the art connoisseur. The city is a scenic drive from Little Rock, Tulsa or Kansas City if traveling by car, or accessible through the nearby Northwest Arkansas Regional Airport. Excellent fall foliage and favorable weather make autumn one of the best times of year to visit, when leaves turn shades of gold, red and orange, inspiring locals and visitors alike to get outdoors.
Things to Do
Cyclists and runners will enjoy the more than 40 miles of hard and soft surface trails in Bentonville. Try the Razorback Regional Greenway, a 36-mile, primarily off-road, mixed-use trail that travels from north Bentonville to south Fayetteville and passes through dozens of community destinations, including historic sites, shopping areas and numerous parks.
There's plenty to see for art and museum lovers, too. Art connoisseurs can admire the local arts scene at the world-renowned Crystal Bridges Museum of American Art, where a permanent collection of American artwork, from famed artists like Norman Rockwell and Andy Warhol, is supplemented by a rotating array of temporary exhibits. Bentonville visitors can also explore the popular Walmart Museum — located in Walmart founder Sam Walton's original five and dime store — and the little ones can get some hands-on learning at the Scott Family Amazeum, which is 50,000 square feet of interactive exhibits.
Foodies can treat their taste buds to the unique high-South cuisine of the Ozarks, described as traditional Southern cuisine with a modern twist — think cheese grits made with smoked gouda, pan-seared trout served with a side of Hoppin' John (a dish made with black-eyed peas and rice) and catfish dip made with crème fraîche. The cuisine typically includes local and seasonal ingredients, with many restaurant menus changing every season. Try restaurants like Tusk & Trotter, The Holler and Louise.
Bentonville Square, located in downtown, is lined with shops, restaurants and museums. The square is also home to events and activities year-round, featuring everything from a monthly concert series to goat yoga. Over the holidays, the square transforms into a winter wonderland with holiday lights, ice skating and an annual winter market and Christmas parade.
As part of the northwest Arkansas region, Bentonville is also close to many cities that are perfect for a short daytrip. Try a visit to Fayetteville to tour the University of Arkansas (about 25 miles away), or take a trip to eclectic Eureka Springs (less than 40 miles away), where the entire downtown is listed as a National Historic Site.
Where to Stay
Unwind from a day of adventures at Homewood Suites by Hilton Bentonville-Rogers, located near many of Bentonville's notable attractions, including the Crystal Bridges Museum, Razorback Regional Greenway and Bentonville Square, all less than five miles away. Relax poolside year-round at the hotel's indoor pool or unwind in a spacious suite with the whole family, even the furry ones (yes, they're allowed).
Guests can attend a complimentary evening social Monday – Thursday with snacks and drinks. Wake up the next morning and enjoy a free, hot breakfast (or even just a grab-and-go snack) before starting on your next adventure.
6 Reasons Why Moscow Should Be Your Next Travel Destination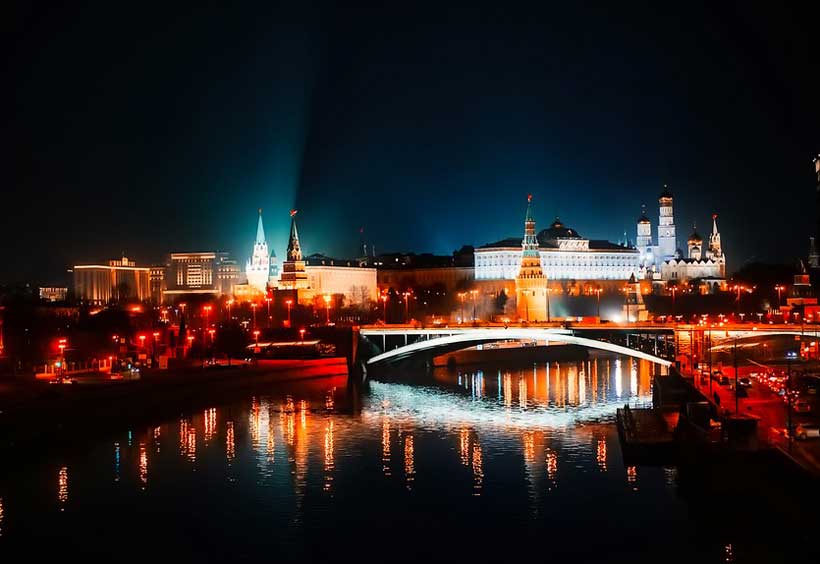 What is it really like in Moscow? We believe that Moscow is Europe's best kept secret with outstanding galleries, museums, world-class theaters, gorgeous parks, exquisite restaurants and beautiful architecture. Moscow caters to all kinds of interests: history, art, culture and gastronomy. After visiting it for the first time you will feel like coming back as there is always more to do and see in the vibrant capital of Russia.
Staying at Four Seasons Hotel Moscow you are minutes away from the most amazing city sights. Just take your camera, step out of the hotel and dive into the city collecting wonderful pictures and lifetime memories.
Art and Culture
One of the world's biggest and most famous ballet and opera theaters, the Bolshoi Theater, is located just a 7-minute walk from Four Seasons Hotel Moscow. Enjoy a magnificent performance in the grand building that holds more than 200 years of great art and history, or take a private backstage tour with an expert who has been working in the theater for more than 40 years. Go through the fabulous halls with restored 19th century interiors, take an up-close look of the grand chandelier and step onto the legendary stage where the greatest ballet dancers showcase their talents. If you are lucky you may witness scenery being installed or watch a rehearsal.
Discover Moscow galleries and museums that share fascinating stories about Russian history, display local art and host international exhibitions. Don't miss Tretyakov gallery that keeps the greatest of Russian art from the 11th to 20th century, caters art projects from all around the world and holds its own cultural and educational programs.
Parks and Nature
As many other dynamic and vibrant cities, Moscow is full of peaceful green parks and recreation zones. Enjoy a walk along the river in Gorky Park, watch amazing fountains in VDNH or spend a day in one of the stunning palace complexes of Moscow.
Tsaritsyno Museum and nature reserve is one of the largest in Moscow and includes a palace complex and a park. This incredible palace was founded by Empress Catherine the Great and carefully restored 200 years later. Enjoy this impressive palace complex in a large landscape park with picturesque cascading ponds and beautiful alleys.
Architecture
Moscow is full of architectural artworks and many of them are hidden underground. Moscow metro is truly the most stunning metro in the world that turns every trip around the city into an unforgettable experience. The concierge team of Four Seasons Hotel Moscow is always ready to share the best routes through the metro to the most beautiful stations and hand you a map with stops to visit.
Gastronomy
Over the last few years Russia's capital has become an epicenter of gastronomic events. Exquisite restaurants, trendy bars, speakeasies, dive pubs, hip food courts and markets with local products – Moscow serves everyone's tastes. For those who would like to get to know Russian cuisine, Four Seasons Hotel Moscow Chef, Ilya Karpaev, has added the best national dishes to Silk Lounge menu. If you find yourself in love with Russia's national cuisine, sign up for pelmeni-making master class with the Chef to learn an amazing recipe and have some fun.