Time running out for construction sector to cut energy use, meet climate goals

The clock is ticking on efforts to reform the buildings and construction sector's energy performance and keep the Paris Agreement on track, new United Nations-backed research revealed on Tuesday.
The Global Status Report 2017, from the Global Alliance for Buildings and Construction – first launched by the UN Environment Programme (UNEP) and France at the 21st Climate Change Conference – finds that the sector continues to grow, with the energy intensity per square meter of buildings needing to improve 30 per cent by 2030.
"Over the next 40 years, the world is expected to build 230 billion square metres in new construction – adding the equivalent of Paris to the planet every single week," said Fatih Birol, Executive Director of the International Atomic Energy Agency (IAEA), at a side event of the One Planet Summit in Paris.
"This rapid growth is not without consequences," he warned.
In 2016, an estimated 235 billion square metres (m2) of total floor area was reached. Over the next 40 years, an additional 230 billion m2 buildings will be constructed – the equivalent of adding the floor area of Japan to the planet every year to 2060.
When upstream power generation is included, buildings and construction account for 39 per cent of energy-related CO2 emissions.
According to the IAEA-prepared, UNEP-coordinated report, the clock is ticking in part because more than half of building constructions expected by 2060 will be done in the next 20 years – two-thirds in countries that lack mandatory building energy codes.
However, the report highlights many opportunities to deploy energy-efficient and low-carbon solutions, and points to a number of global examples showing how the goals can be met with clear and concerted efforts.
To date, Paris Agreement pledges have fallen short – with CO2 emissions from buildings and construction having risen by nearly one per cent annually between 2010 and 2016, releasing 76 gigatonnes of Carbon Dioxide in cumulative emissions.
"Ambitious action is needed without delay to avoid locking in long-lived, inefficient buildings assets for decades to come," he stressed.
Buildings with near-zero energy, zero-emissions need to become the global construction standard within the next decade for two per cent energy performance improvements to 2030, according to the report.
The rate of building energy renovations also needs to improve three per cent in the coming decade, particularly important in Organisation for Economic Co-operation and Development (OECD) countries, where roughly 65 per cent of the total expected 2060 buildings stock is already built today.
"Similar to many areas linked to the Paris Agreement, the building sector is seeing some progress in cutting its emissions, but it is too little, too slowly," underscored Erik Solheim, UNEP Executive Director.
An energy savings potential from improved building envelope performance can be huge. Globally, high-performance construction and deep energy renovations of existing building envelopes represent a savings potential of more than all the final energy consumed by the G20 countries in 2015.
"Realizing the potential of the buildings and construction sector needs all hands-on deck – in particular to address rapid growth in inefficient and carbon-intensive building investments," said Mr. Solheim.
Spectre of unrest, violent repression looming over Haiti
Increasing political tensions in Haiti coupled with insecurity and structural inequalities could result in protests followed by violent crackdowns by authorities, the United Nations human rights office (OHCHR) warned on Tuesday.
According to the office, criminal activities, such as kidnappings, gang fights and widespread insecurity have increased, with "almost total" impunity.
Added to the volatile mix is resurging political tensions over the timing and scope of elections and a constitutional referendum proposed by the Government, OHCHR spokesperson Marta Hurtado told journalists at a regular briefing in Geneva.
"Calls for mass protests have been growing. This in turn raises concerns of renewed human rights violations by security forces during the policing of protests as seen during the months-long protests in 2018 and 2019, as well as during demonstrations in October and November of last year."
According to an OHCHR report on the unrest, protests started relatively peacefully in July 2018 but became increasingly violent over time, with many violations and abuses of the rights to life, security of the person and effective remedy.
'Pattern of violations'
The report also documented violations to the rights of peaceful assembly and freedom of expression. In 2019 demonstrations, barricades were set up that blocked people's access to hospitals and passage of ambulances. Health facilities were also attacked, severely impacting the daily lives of the Haitian people, particularly those in a vulnerable situation.
In addition, protesters and criminal elements imposed "passage fees", further impeding the movement of people and goods and exacerbating economic hardship.
"The report shows a pattern of human rights violations and abuses followed by near lack of accountability," Ms. Hurtado said.
'Guarantee accountability'
The OHCHR spokesperson called on Haitian authorities to take "immediate action" to avoid repetition of such violations and abuses by ensuring that law enforcement officers abide by international norms and standards regarding the use of force when dealing with protests; as well as ensuring that gangs do not interfere with people's right to demonstrate peacefully.
She also urged the Government to guarantee accountability for past violations and abuses, ensuring justice, truth, and reparations. Alongside, Haiti should take steps to address people's grievances and the root causes that fuelled the protests, she added.
"OHCHR stands ready to continue supporting State authorities in their fulfilment of human rights international obligations [and] expresses its willingness to continue working towards the establishment of a country office," Ms. Hurtado said, welcoming commitments made by the Haitian National Police to reform practices documented in the report.
Independent panel finds critical early failings in COVID-19 response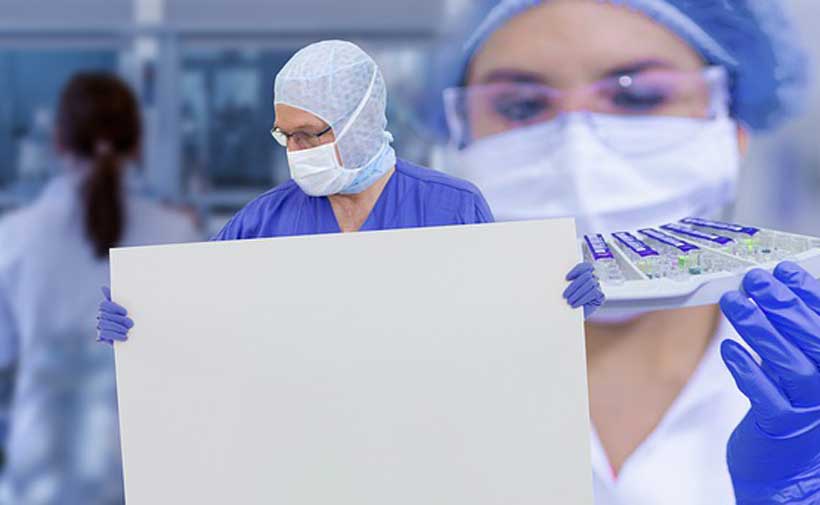 The global system for pandemic alert and response is "not fit for purpose", highlighting the need for a new framework in the wake of COVID-19, experts appointed by the World Health Organization (WHO) said in an interim report presented on Tuesday.
The Independent Panel for Pandemic Preparedness and Response found critical elements to be "slow, cumbersome and indecisive" in an era when information about new disease outbreaks is being transmitted faster than countries can formally report on them.
"When there is a potential health threat, countries and the World Health Organization must further use the 21st century digital tools at their disposal to keep pace with news that spreads instantly on social media and infectious pathogens that spread rapidly through travel", said Helen Clark, former Prime Minister of New Zealand and co-chair of the panel.
"Detection and alert may have been speedy by the standards of earlier novel pathogens, but viruses move in minutes and hours, rather than in days and weeks."
'Lost opportunities' at the outset
The Independent Panel was established to review lessons learned from international response to COVID-19, which first emerged in Wuhan, China, in December 2019. Nearly 94 million confirmed cases and more than two million deaths have been reported globally as of Tuesday.
The panel's second progress report said countries were slow to respond to the new coronavirus disease, noting "there were lost opportunities to apply basic public health measures at the earliest opportunity".
Although WHO declared on 30 January 2020 that COVID-19 was a Public Health Emergency of International Concern (PHEIC), the panel found many countries took minimal action to prevent spread both within and beyond their borders.
"What is clear to the Panel is that public health measures could have been applied more forcefully by local and national health authorities in China in January", the report said.
"It is also clear to the Panel that there was evidence of cases in a number of countries by the end of January 2020. Public health containment measures should have been implemented immediately in any country with a likely case. They were not."
The report also outlined critical shortcomings at each phase of response, including failure to prepare for a pandemic despite years of warning.
"The sheer toll of this epidemic is prima facie evidence that the world was not prepared for an infectious disease outbreak with global pandemic potential, despite the numerous warnings issued that such an event was probable", it said.
Deepening inequalities
Pandemic response has also deepened inequalities, according to the panel, with inequitable access to COVID-19 vaccines a glaring example as rollout has favoured wealthy nations.
"A world where high-income countries receive universal coverage while low-income countries are expected to accept only 20 per cent in the foreseeable future is on the wrong footing – both for justice and for pandemic control. This failure must be remedied", said the panel's co chair, Ellen Johnson Sirleaf, former President of Liberia.
The report further highlighted the need to strengthen the UN's health agency.
"The WHO is expected to validate reports of disease outbreaks for their pandemic potential and, deploy support and containment resources, but its powers and funding to carry out its functions are limited", Ms. Sirleaf said. "This is a question of resources, tools, access, and authority."
Countries are also urged to ensure testing, contact tracing and other public health measures to reduce virus spread, are being implemented, in efforts to save lives, particularly as more infectious virus variants emerge.
The Independent Panel began its review last September and will present a report to the World Health Assembly, the decision-making body of WHO, in May.
Child labour 'robs children of their future', scourge must end
Although child labour has decreased significantly over the last decade, one-in-ten children are still caught up in harmful work, the UN's labour agency said on Friday, kicking off a year-long bid to eradicate the practice.
"There is no place for child labour in society", said Guy Ryder, Director-General of the International Labour Organization (ILO). "It robs children of their future and keeps families in poverty."
Breaking down the stats
While the number has dropped from 246 million in 2000 to 152 million in 2016, ILO noted uneven progress across regions.
It pointed to some 72 million children working in Africa, which account for almost half of the world's total. This is followed by Asia and the Pacific, home to 62 million child labourers.
ILO highlighted that 70 per cent of these children work in agriculture – mainly in subsistence and commercial farming and livestock herding – and almost half in occupations or situations considered hazardous to their health and lives.
The COVID factor
Meanwhile, the COVID-19 pandemic has considerably exacerbated the situation by rendering everyone more vulnerable to exploitation, compounding poverty within defenseless populations and jeopardizing hard-fought gains in the fight against child labour.
Furthermore, school closures have pushed millions more children into the labour market, so they can contribute to the family income.
"With COVID-19 threatening to reverse years of progress, we need to deliver on promises now more than ever", said the ILO chief.
A year of action
On a positive note, ILO said that joint and decisive action can reverse this trend.
In collaboration with the Alliance 8.7 global partnership, ILO launched the International Year for the Elimination of Child Labour to encourage legislative and practical actions to eradicate child labour worldwide.
Adopted by the General Assembly in 2019, the year aims to urge governments to work towards achieving Target 8.7  of the Sustainable Development Goals  (SDGs).
Target 8.7 calls for immediate measures to end forced labour, modern slavery and human trafficking while also eliminating the worst forms of child labour, including use of child soldiers, and by 2025 ending child labour in all its forms.
The 12-month campaign will also prepare the ground for the fifth Global Conference on Child Labour (VGC) in 2022, which will welcome additional commitments towards ending child labour in all its forms by 2025, and forced labour, human trafficking and modern slavery by 2030.
"This International Year is an opportunity for governments to step up and achieve Target 8.7 of the Sustainable Development Goals by taking concrete actions to eliminate child labour for good".