Time running out for construction sector to cut energy use, meet climate goals

The clock is ticking on efforts to reform the buildings and construction sector's energy performance and keep the Paris Agreement on track, new United Nations-backed research revealed on Tuesday.
The Global Status Report 2017, from the Global Alliance for Buildings and Construction – first launched by the UN Environment Programme (UNEP) and France at the 21st Climate Change Conference – finds that the sector continues to grow, with the energy intensity per square meter of buildings needing to improve 30 per cent by 2030.
"Over the next 40 years, the world is expected to build 230 billion square metres in new construction – adding the equivalent of Paris to the planet every single week," said Fatih Birol, Executive Director of the International Atomic Energy Agency (IAEA), at a side event of the One Planet Summit in Paris.
"This rapid growth is not without consequences," he warned.
In 2016, an estimated 235 billion square metres (m2) of total floor area was reached. Over the next 40 years, an additional 230 billion m2 buildings will be constructed – the equivalent of adding the floor area of Japan to the planet every year to 2060.
When upstream power generation is included, buildings and construction account for 39 per cent of energy-related CO2 emissions.
According to the IAEA-prepared, UNEP-coordinated report, the clock is ticking in part because more than half of building constructions expected by 2060 will be done in the next 20 years – two-thirds in countries that lack mandatory building energy codes.
However, the report highlights many opportunities to deploy energy-efficient and low-carbon solutions, and points to a number of global examples showing how the goals can be met with clear and concerted efforts.
To date, Paris Agreement pledges have fallen short – with CO2 emissions from buildings and construction having risen by nearly one per cent annually between 2010 and 2016, releasing 76 gigatonnes of Carbon Dioxide in cumulative emissions.
"Ambitious action is needed without delay to avoid locking in long-lived, inefficient buildings assets for decades to come," he stressed.
Buildings with near-zero energy, zero-emissions need to become the global construction standard within the next decade for two per cent energy performance improvements to 2030, according to the report.
The rate of building energy renovations also needs to improve three per cent in the coming decade, particularly important in Organisation for Economic Co-operation and Development (OECD) countries, where roughly 65 per cent of the total expected 2060 buildings stock is already built today.
"Similar to many areas linked to the Paris Agreement, the building sector is seeing some progress in cutting its emissions, but it is too little, too slowly," underscored Erik Solheim, UNEP Executive Director.
An energy savings potential from improved building envelope performance can be huge. Globally, high-performance construction and deep energy renovations of existing building envelopes represent a savings potential of more than all the final energy consumed by the G20 countries in 2015.
"Realizing the potential of the buildings and construction sector needs all hands-on deck – in particular to address rapid growth in inefficient and carbon-intensive building investments," said Mr. Solheim.
COVAX and World Bank to Accelerate Vaccine Access for Developing Countries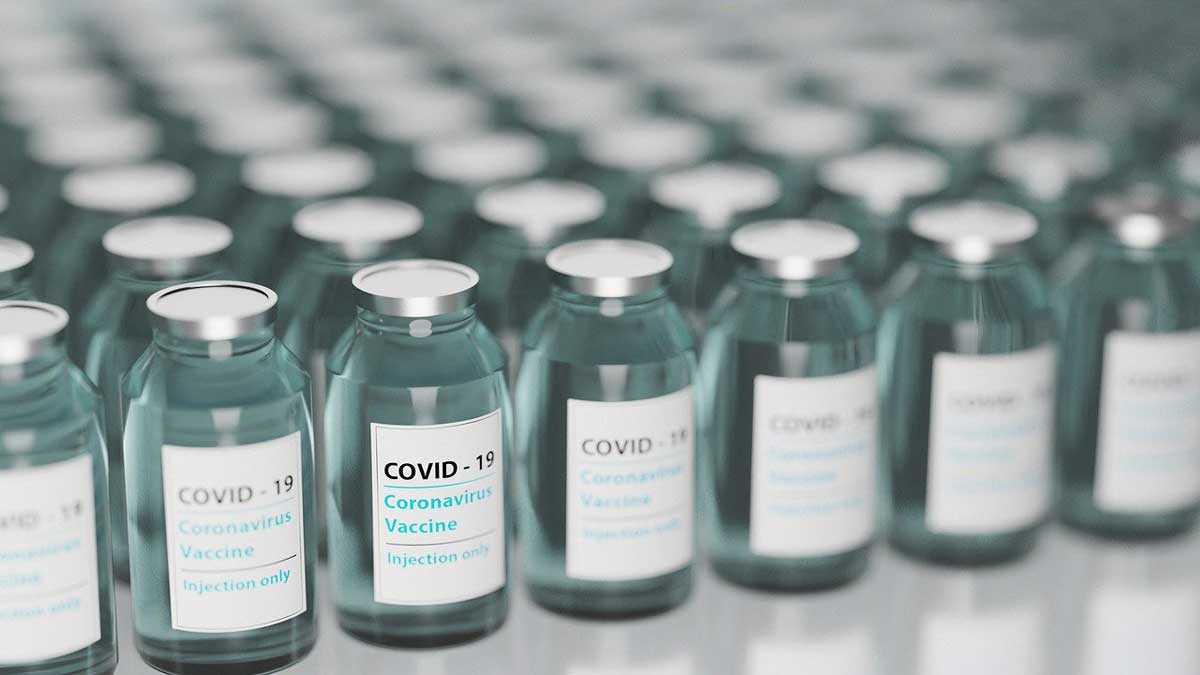 COVAX and the World Bank will accelerate COVID-19 vaccine supply for developing countries through a new financing mechanism that builds on Gavi's newly designed AMC cost-sharing arrangement. This allows AMC countries to purchase doses beyond the fully donor-subsidized doses they are already receiving from COVAX.
COVAX will now be able to make advance purchases from vaccine manufacturers based on aggregated demand across countries, using financing from the World Bank and other multilateral development banks. Participating developing countries will have greater visibility of available vaccines, quantities available, and future delivery schedules, enabling them to secure doses earlier, and prepare and implement vaccination plans more effectively.
"This important and timely financing mechanism, made possible now by the World Bank and Gavi teaming up on the AMC cost-sharing arrangement, will allow COVAX to unlock additional doses for low- and middle-income countries," said Dr. Seth Berkley, CEO, Gavi, the Vaccine Alliance. "As we move beyond initial targets and work to support countries' efforts to protect increasingly large portions of their populations, World Bank financing will help us advance further towards our goal of bringing COVID-19 under control."
The scalable mechanism brings together COVAX's ability to negotiate advance purchase agreements with vaccine manufacturers with the World Bank's ability to provide predictable financing to countries for vaccine purchase, deployment and broader health systems investments. The new mechanism will mitigate risks and uncertainties in country demand and financing ability.
"Accessing vaccines remains the single greatest challenge that developing countries face in protecting their people from the health, social, and economic impacts of the COVID-19 pandemic," said World Bank Group President David Malpass. "This mechanism will enable new supplies and allow countries to speed up the purchase of vaccines. It will also provide transparency about vaccine availability, prices, and delivery schedules. This is crucial information as governments implement their vaccination plans."
Countries with approved World Bank vaccine projects that confirm the purchase of additional doses through COVAX will agree with COVAX on the number of doses of a specific vaccine as well as related windows of delivery. On receiving a request from the country, the World Bank will provide COVAX a payment confirmation, allowing COVAX to make advance purchases of large amounts of vaccine doses with manufacturers at competitive prices.
Under the cost-sharing arrangement for AMC countries (92 low- and middle-income countries), COVAX plans to make available up to 430 million additional doses, or enough to fully vaccinate 250 million people, for delivery between late 2021 and mid-2022. There will be several supply offerings where countries will have the opportunity to select and commit to procuring specific vaccines that align with their preferences.
COVAX is co-led by the Coalition for Epidemic Preparedness Innovations (CEPI), Gavi, the Vaccine Alliance and the World Health Organization (WHO). The World Bank and COVAX will work in partnership with UNICEF and the PAHO Revolving Fund as key implementing partners to ensure safe vaccine delivery and supply of materials such as syringes, safety boxes and other items essential for vaccination campaigns.
Commission proposes draft mandate for negotiations on Gibraltar
The European Commission has today adopted a Recommendation for a Council decision authorising the opening of negotiations for an EU-UK agreement on Gibraltar. The Commission also presented its proposal for negotiating guidelines.
It is now for the Council to adopt this draft mandate, after which the Commission can begin formal negotiations with the United Kingdom.
Vice-President Maroš Šefčovič, the EU's co-chair of the Joint Committee and Partnership Council, said: "By putting forward this draft mandate, we are honouring the political commitment we made to Spain to start the negotiations of a separate agreement between the EU and the UK on Gibraltar. This is a detailed mandate, which aims to have a positive impact for those living and working on either side of the border between Spain and Gibraltar, while protecting the integrity of the Schengen Area and the Single Market."
Gibraltar was not included in the scope of the EU-UK Trade and Cooperation Agreement agreed between the EU and UK at the end of 2020. The Commission committed to begin the negotiation of a separate agreement on Gibraltar, should Spain request so. That is why the Commission is now recommending that the Council authorises the launch of specific negotiations on Gibraltar.
Draft mandate
Today's Recommendation builds upon the political understanding reached between Spain and the UK on 31 December last year. It is without prejudice to the issues of sovereignty and jurisdiction, and focuses on cooperation in the region.
The proposed negotiating directives put forward solutions to remove physical checks and controls on persons and goods at the land border between Spain and Gibraltar, while ensuring the integrity of the Schengen area and the Single Market. The proposals include rules establishing responsibility for asylum, returns, visas, residence permits, and operational police cooperation and information exchange.
Other measures are included in different areas, such as land and air transport, the rights of cross border workers, the environment, financial support, and establishing a level playing field. It envisages a robust governance mechanism, including a review of the implementation of the agreement after four years, the possibility for both parties to terminate the agreement at any time and the possibility of unilateral suspension of the application of the agreement under certain circumstances.
Spain, as the neighbouring Schengen Member State and as the Member State to be entrusted with the application and implementation of certain provisions of the future agreement, will be particularly affected by the agreement. The Commission will therefore maintain close contacts with the Spanish authorities throughout the negotiations and afterwards, taking their views duly into account.
With regard to external border control, in circumstances requiring increased technical and operational support, any Member State, including Spain, may request Frontex assistance in implementing its obligations. The Commission acknowledges that Spain has already expressed its full intention to ask Frontex for assistance.
Background
The UK-EU Trade and Cooperation Agreement excluded Gibraltar from its territorial scope (Article 774(3)). On 31 December 2020, the Commission received a note of the proposed framework for a UK-EU legal instrument setting out Gibraltar's future relationship with the EU. The relevant services in the Commission have examined this in close consultation with Spain. Building upon the proposed framework and in line with Union rules and interests, the Commission has today adopted a Recommendation for a Council decision authorising the opening of negotiations for an EU-UK agreement on Gibraltar and presented its proposal for negotiating guidelines.
IRENA Outlines Action Agenda on Offshore Renewables for G20
Boosting offshore renewables will accelerate the energy transition and allow G20 countries to build a resilient and sustainable energy system, a new report by the International Renewable Energy Agency (IRENA) finds. Offshore Renewables: An Action Agenda for Deployment actively contributes to the G20 agenda by identifying actions which support the commercialisation of offshore technologies such as wind, wave, tidal, ocean thermal and floating PV in pursuit of extending their deployment worldwide. The report was launched by IRENA's Director-General Francesco La Camera during the meeting of G20 Environment, Climate and Energy Ministers in Naples.
"Offshore renewables have the potential to meet more than twenty times of today's global power demand", said Francesco La Camera, Director-General of IRENA. "Particularly offshore renewables constitute a critical pillar for decarbonising energy systems and fostering a global blue economy. I congratulate the G20 Presidency for their forward-looking decision to integrate offshore renewables in the G20 agenda. IRENA is pleased to support the G20 Offshore Renewables Action Agenda with our energy transition expertise and valuable input from our global membership."
To put the world on a climate-safe pathway, IRENA's 1.5°C scenario foresees a massive growth of offshore wind, ocean energy and floating photovoltaic in the coming decades. Offshore wind for example would increase from 34 gigawatts (GW) today to 380 GW by 2030 and more than 2,000 GW by 2050. Ocean energy would represent additional 350 GW of offshore renewable generation capacity by 2050.
Today's report includes 50 concrete actions that G20 countries could take while defining their national strategies for offshore renewables. Suggested actions include the strengthening of oceans governance in line with UN Law of the Sea, the integration of offshore renewables in national marine spatial planning and early planning for infrastructure like underwater cables and grids. Policy frameworks, international cooperation and investment in R&D are key recommendations to drive offshore globally. The report recommends to promote financing for offshore within the "Finance Track" of the G20.
Offshore renewables have the potential to greatly contribute to SDG 14 on the sustainably use of oceans while boosting blue economy activities such fishery, shipping and tourism. A blue economy fuelled by offshore renewables would help islands and countries with coastal areas to meet their national goals aligned with the Paris Agreement and 2030 Sustainable Development Agenda.
The G20 is well placed to foster offshore renewables. Members account for the vast majority of global economic activity and trade and are home to over three-quarters of total offshore renewable installed capacity to date. 99.3% of total offshore wind capacity and nearly all installed ocean energy capacity globally can be found in G20 countries.
Today's report was prepared by IRENA on the request and to the Italian Presidency of the G20. It benefited from the input of the G20 Working Group on Energy and insights by IRENA's global membership gained under the Agency's Collaborative Framework on Offshore Renewables.