Southern Europe, North Africa and the Middle East drive tourism growth through October 2017
Destinations around the world welcomed 1.1 billion international tourists between January and October 2017, according to the latest UNWTO World Tourism Barometer. This represents a 7% increase on the same period of last year, or 70 million more international arrivals. Strong demand for international tourism across world regions reflects the global economic upswing.
The strong tourism demand of the earlier months of 2017, including the Northern Hemisphere summer peak season, was maintained through October. Destinations worldwide received a total of 1,127 million (+7%) international tourist arrivals (overnight visitors) in the first ten months of the year, 70 million more than in the same period of 2016. Results were driven by sustained growth in many destinations and a firm recovery in those that experienced declines last year.
In particular, destinations in Southern and Mediterranean Europe, North Africa and the Middle East showed extraordinary strength. Growth in international arrivals exceeded 7% in all destinations of Southern and Mediterranean Europe, with a rapid recovery seen in Turkey and double-digit increases for most of the region's other destinations. In North Africa and the Middle East, Egypt, Tunisia and Palestine rebounded strongly from previous years' declines, while Morocco, Bahrain, Jordan, Lebanon, Oman and the United Arab Emirate of Dubai all continued to report sustained growth.
"These robust results, the best we have seen in many years, reflect the sustained demand for travel around the world, in line with the improved global economy and the rebound of destinations that suffered declines in previous years," said UNWTO Secretary-General Taleb Rifai at the 2nd UNWTO/UNESCO Conference on Tourism and Culture, held on 11-12 December in Oman.
"As we gather in Oman for this important event, we must acknowledge the strong resilience of tourism reflected in the continuous growth in many destinations of the Middle East, and the rapid recovery in others. Tourism brings benefits to local communities and visitors through the promotion of peace and mutual understanding and, as this event highlights, respect for cultural heritage and values." Mr. Rifai added.
Regional Results
Europe (+8%) led growth in international arrivals in the first ten months of 2017, driven by remarkable results in Southern and Mediterranean Europe (+13%). Western Europe (+7%) rebounded from weaker results last year, while Northern Europe (+6%) enjoyed ongoing solid growth. Arrivals in Central and Eastern Europe grew 4% between January and October 2017.
Africa (+8%) was the second fastest-growing region over this period, thanks to a strong recovery in North Africa (+13%) and the sound results of Sub-Saharan Africa (+5%).
In Asia and the Pacific (+5%) results were led by South Asia (+10%), with South-East Asia (+8%) and Oceania (+7%) also enjoying a robust increase in arrivals. North East Asia (+3%) recorded more mixed results, with some destinations reporting double-digit increases, and others, declines.
South America (+7%) continues to lead growth in the Americas, where arrivals overall increased by 3%. Central America and the Caribbean both grew 4%, with the latter showing clear signs of recovery in October in the aftermath of hurricanes Irma and Maria. In North America (+2%), robust results in Mexico and Canada contrast with a decrease in the United States, the region's largest destination.
Results in the Middle East (+5%) through October were mixed, with some destinations rebounding strongly and others continuing to report sustained growth, but the regional average was weighed down partly by a few that showed declines.
Strong recovery of outbound tourism demand from Brazil and Russia
As for outbound markets, 2017 is marked by a strong pickup of expenditure on international tourism in Brazil (+33%) and the Russian Federation (+27%) after some years of declines.
Most of the other source markets continued to grow at a sustained pace. Among the top 10 source markets, China (+19%), the Republic of Korea (+11%), the United States and Canada (both +9%), and Italy (+7%) reported the fastest growth in international tourism expenditure. Expenditure from Germany, the United Kingdom, Australia, Hong Kong (China) and France grew between 2% and 5%.
Education Cannot Wait: 222 Million Crisis-Impacted Children in Urgent Need of Educational Support
The United Nations global fund for education in emergencies and protracted crises, Education Cannot Wait (ECW), released a shocking new report today that indicates the number of crisis-impacted school-aged children requiring educational support has grown from an estimated 75 million in 2016 to 222 million today.
Of the 222 million crisis-affected children and adolescents in need of urgent support, the study indicates that as many as 78.2 million are out of school, and close to 120 million are in school, but not achieving minimum proficiency in math or reading. In fact, just one in ten crisis-impacted children attending primary or secondary education are actually achieving these proficiency standards.
The analysis indicates that 84% of the out-of-school crisis-impacted children are living in areas with protracted crises. The vast majority of these are in countries specifically targeted through ECW's ground-breaking multi-year investments, including Afghanistan, Democratic Republic of the Congo, Ethiopia, Mali, Nigeria, Pakistan, Somalia, South Sudan, Sudan and Yemen. The war in Ukraine is pushing even more children out of school, with recent estimates indicating the conflict has impacted 5.7 million school-aged children.
These alarming new figures are released against the backdrop of a recent ECW study showing that the response to education in emergencies and protracted crises remains chronically underfunded, and that the funding gap appears to have gotten even worse since the COVID-19 pandemic.
To respond to this pressing global education crisis, ECW and strategic partners launched the #222MillionDreams resource mobilization campaign in Geneva today. The campaign calls on donors, the private sector, philanthropic foundations and high-net-worth individuals to urgently mobilize more resources to scale up ECW's investments, which are already delivering quality education to over 5 million children across more than 40 crisis-affected countries.
The campaign rallies together donors and other strategic partners in the lead up to the Education Cannot Wait High-Level Financing Conference ­- co-hosted by ECW and Switzerland, and co-convened by Germany, Niger, Norway, and South Sudan – taking place 16-17 February 2023 in Geneva.
"The financial resources to ensure that every child and young person can receive a quality education exist in the world. Now, we need to take responsible action for the 222 million children and youth in emergencies and protracted crisis. Governments, private sector and foundations can and must unlock these resources. Only then can we empower them to reach their potentials and realize their dreams," said Gordon Brown, the UN Special Envoy for Global Education and Chair of the ECW High-Level Steering Group.
"This is a global call to action: we speak of the 222 million dreams representing each of the 222 million children and adolescents sustaining the extreme hardship of emergencies and protracted crises. Their dreams are profoundly driven by their experience of wars and forced displacement. This is our moment to empower them to turn their dreams into reality. While the world struggles with the devastating impacts of armed conflicts, COVID-19 and climate change, 222 million children and adolescents live through these horrific experiences. They dream to become their potential rather than a victim. Do not let them down. It is our duty to empower them through an education and to make their dreams come true," said Yasmine Sherif, Director of Education Cannot Wait.
"In times of crisis, children experience uncertainty with regard to their future and are faced with a total disruption of their routines. Going to school provides children with protection, a sense of normalcy and hope and is a means to provide longer-term perspectives. We know that after school disruption and closures, many children will not continue their education. Switzerland is committed to contribute to reducing the risk of lost generations through its support to education in emergencies. We are thus partnering with Education Cannot Wait and look forward to co-hosting the High-Level Financing Conference in Geneva," said Patricia Danzi, Director General of the Swiss Agency for Development and Cooperation.
Global leaders have committed to "ensuring inclusive and equitable quality education and promoting lifelong learning opportunities for all" through the 2030 Agenda for Sustainable Development (SDG4). The new estimates indicate that COVID-19 and other factors have derailed two decades of education gains. According to UN reports, basic school infrastructure is lacking in many Least Developed Countries. Only 54% of schools have access to safe drinking water, 33% have reliable electricity and 40% have handwashing facilities.
United Nations Secretary-General António Guterres is convening the "Transforming Education Summit" in September 2022. The Summit seeks to "mobilize political ambition, action, solutions and solidarity to transform education: to take stock of efforts to recover pandemic-related learning losses; to reimagine education systems for the world of today and tomorrow; and to revitalize national and global efforts to achieve SDG4."
On the heels of the Summit, the Education Cannot Wait High-Level Financing Conference is the opportunity for leaders to turn commitments into action, by making substantive funding contributions to ECW that will help turn dreams into reality for the children left furthest behind in crises.
Read UN Secretary-General António Guterres Statement.
#222Million Dreams
The #222MillionDreams campaign encourages people everywhere to call on world leaders and world-leading businesses to address the concerning rise in the number of crisis-impacted children requiring educational support. Join the campaign by making a $222 individual donation to Education Cannot Wait, and by sharing your support on social media with videos, posts and calls to action to support #222MillionDreams.
Targeted Financing Crucial for Ocean Health and Achieving SDGs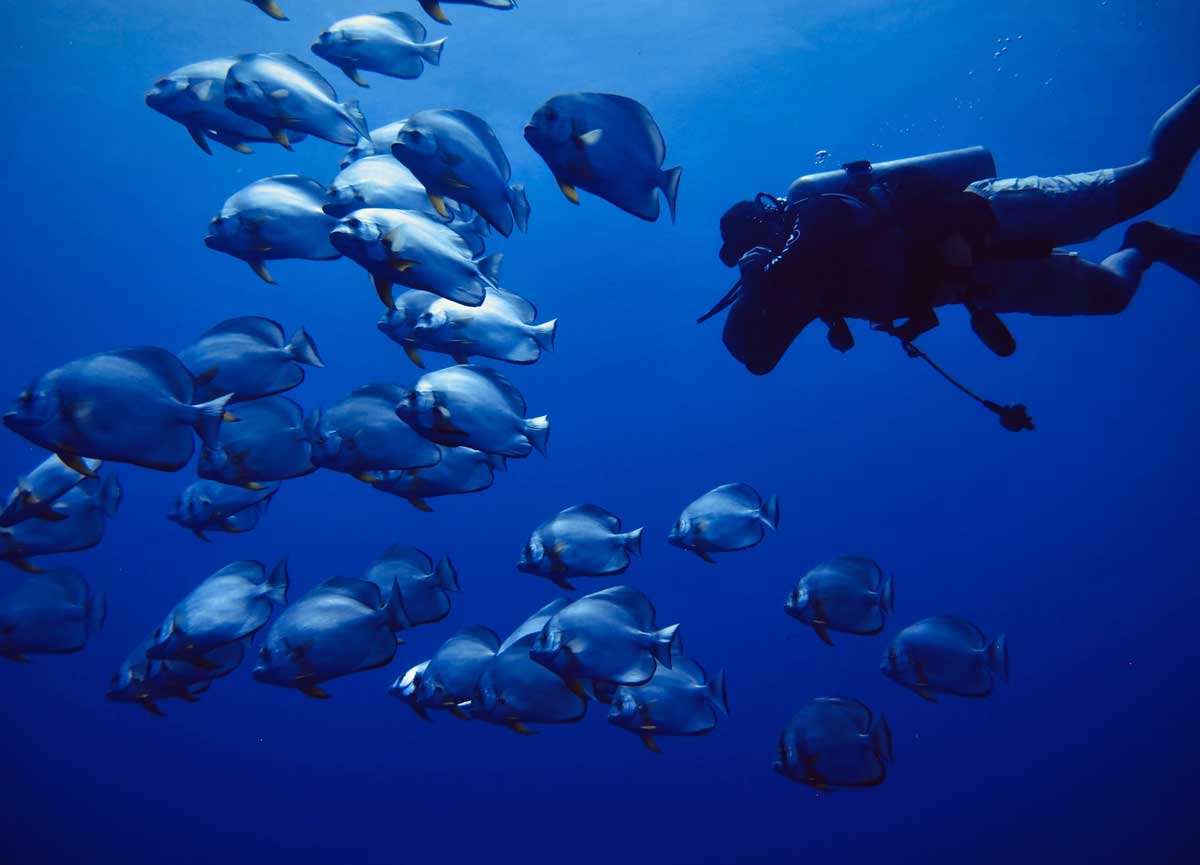 A new white paper, published on World Ocean Day by the World Economic Forum, outlines critical steps to channel funding to support the health of the ocean and those who depend on it.
SDG14 Financing Landscape Scan: Tracking funds to realize sustainable outcomes for the ocean highlights the fragmented nature of current data on ocean financing and points to the need for innovative tools to track commitments towards and investment in the Sustainable Development Goal for the ocean, SDG14, with better traceability and granularity of information on financial commitments for the ocean.
SDG14 remains the least funded of all 17 global goals, yet achieving it will have significant exponential benefits for people and the planet. Key targets in SDG14 include ending overfishing and harmful fisheries subsidies, tackling marine pollution and minimizing ocean acidification, protecting and restoring ocean ecosystems, and supporting artisanal fishers and Small Island Developing States.
"When accomplished, SDG14 will have impacts that extend far beyond the ocean itself, by boosting food and job security, bolstering our ability to tackle the climate crisis, strengthening coastal defences, and enhancing health and wellbeing for people everywhere," said Kristian Teleki, Director of Friends of Ocean Action at the World Economic Forum. "We cannot afford to waste precious time or money, and need to direct financing to the areas that need it most. This landscape report is intended to help us do just this."
Emerging from this new landscape scan is the need to improve the resolution and integration of current data systems and in parallel move towards outcome-based financing. Doing so will require a substantial shift across multiple institutions that track and report on funding. It is also essential to improve SDG14 data capacity at the national and trans-national level. Existing funding streams for SDG14 must be optimized, and critical resources for ocean health must be directed to promote gender equity, target least developed areas, and efficiently leverage funding across sectors to support a sustainable blue economy.
"Our research shows that we must shift to tracking output rather than boosting input in order to overcome the challenges of transparency, traceability, optimization and personalization of financing data," said Jillian Conrad, Lead Author of the report and Student Fellow at the Nippon Foundation Ocean Nexus Center at UW EarthLab. "The ocean needs ambitious funding and results if we are to promote equitable development of marine systems to benefit coastal communities and stop the decline in ocean health, which has knock-on detrimental effects on us all.
"With a dynamic tool tracking how financing ties to impact, the global community can better direct SDG14 funding with greatest possible positive impact for people and the ocean alike," she added.
A Friends of Ocean Action statement released earlier this year – No Healthy Planet without a Healthy Ocean – also calls for global action around critical opportunities in 2022 to advance progress for a thriving ocean and stop the decline in its health.
The global community is convening for the UN Ocean Conference from 27 June to 1 July 2022 in Lisbon, Portugal, co-hosted by the governments of Portugal and Kenya. This is a critical opportunity to advance ocean financing and progress towards achieving SDG14.
Middle East Container Ports Are the Most Efficient in the World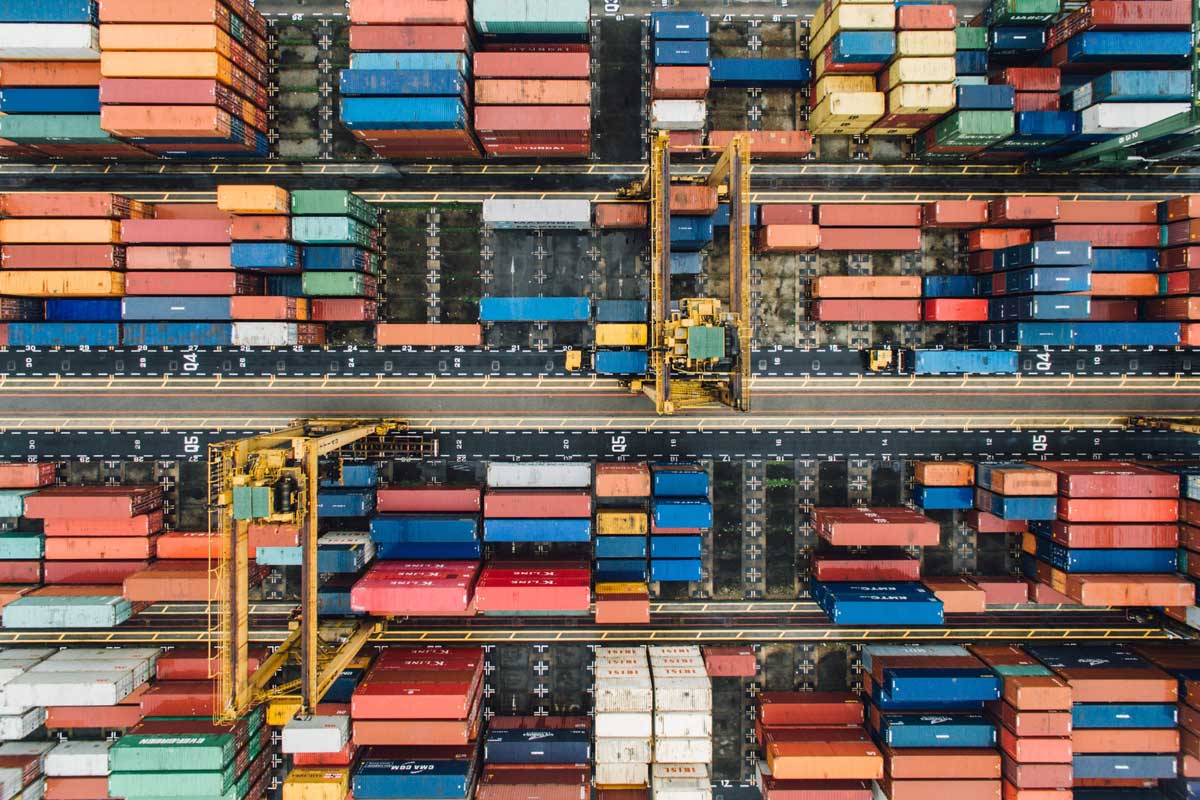 Ports in the Middle East took four of the top five spots in the second edition of the global Container Port Performance Index (CPPI) developed by the World Bank and S&P Global Market Intelligence. CPPI is a comparable index of global container port performance intended to serve as a reference point for key stakeholders in the global economy.
Saudi Arabia's King Abdullah Port tops the ranking in 2021, with regional competitors Port Salalah in Oman, Hamad Port in Qatar and Khalifa Port in Abu Dhabi rounding out the top five. Saudi Arabia's Jeddah Islamic Port also featured strongly in eighth place overall.
The ranking is based on time vessels needed to spend in port to complete workloads over the course of 2021, a year that saw unprecedented port congestion and disruption to global supply chains.
"Increasing the use of digital technology and green fuel alternatives are two ways countries can modernize their ports and make maritime supply chains more resilient," said Martin Humphreys, Lead Transport Economist at the World Bank and one of the researchers behind the index. "Inefficient ports represent a significant risk for many developing countries in that they can hinder economic growth, harm employment, and increase costs for importers and exporters. In the Middle East, heavy investments in container port infrastructure and technology are proving to be effective."
The new report also highlights the resilience of East Asian ports and the capacity of Chinese ports in particular to effectively handle challenges brought about by the pandemic.
Three of the large Chinese gateways, Shanghai (Yangshan), Ningbo and the southern port of Guangzhou, feature in the top ten, while last year's most efficient port — Yokohama in Japan — dropped to 10th place overall.
The index and underlying data are intended to identify gaps and opportunities for improvement that would benefit all key stakeholders in global trade, including governments, shipping lines, port and terminal operators, shippers, logistics companies and consumers.
Key port performance metrics show large discrepancies in global port efficiency in 2021, with top performers such as King Abdullah Port achieving an average of 97 container moves per hour of vessel port time compared with just 26 container moves per hour at the main ports on North America's West Coast.
More than four-fifths of global merchandise trade by volume are carried by sea, and approximately 35 percent of total volumes and over 60 percent of commercial value is shipped in containers.
"The pandemic highlighted in stark terms the pivotal role port performance plays in the timely supply of goods to countries and their populations. The effects of the pandemic on key global gateways and associated supply chains are very worrying and continue to cause severe supply delays and shortages of goods, leading to higher prices and negatively impacting the financial situation of many companies," said Turloch Mooney, Associate Director, Maritime and Trade at S&P Global Market Intelligence.
In 23rd place, the Port of Virginia is the top ranked port in North America, followed by Miami (29) and Halifax in Canada (46).
The Moroccan port of Tanger-Med, in 6th place, is the highest ranked port in Europe and North Africa. Cartagena in Colombia (12)ranks highest in Latin America and the Caribbean, while Port Matadi in the Democratic Republic of the Congo (171) is the best performing port in Sub-Saharan Africa.
The Container Port Performance Index is based on total port hours per ship call, defined as the elapsed time between when a ship reaches a port to its departure from the berth having completed its cargo exchange. Greater or lesser workloads are accounted for by examining the underlying data within ten different call size ranges. Five distinct ship size groups are accounted for in the methodology given the potential for greater fuel and emissions savings on larger vessels.