Italy should strengthen reform implementation to boost skills
Recent reforms of Italy's education system ("Buona Scuola"), labour market ("Jobs Act") and industrial policy ("Industria 4.0") have clear synergies and could reduce worrying imbalances between the supply and demand of skills on the Italian labour market, according to the new OECD report Getting Skills Right: Italy.
Stefano Scarpetta (Director of Employment, Labour and Social Affairs at the OECD) has said, however, that there are still a number of unresolved issues over the effective implementation of the reforms. Speaking alongside the Italian labour minister Giuliano Poletti, Mr Scarpetta said: "Italy has done a great deal over recent years and the reforms are starting to bear fruit. There are still a number of issues which, if resolved, could lead to the effective implementation of important reforms such as a programme for alternating school and work, Industry 4.0 and active labour-market policies."
The results of the new OECD Skills for Jobs indicators, published alongside the report, provide a detailed snapshot of the most sought-after skills on the Italian labour market and differences between the various regions. The data shows high demand for skills related to knowledge of new technologies such as IT and electronics, software programming and use of digital technologies. Scarpetta said: "[Italy] still has work to do to develop the IT skills needed to confront labour-market challenges, now and in the future. Our data clearly shows major demand for digital skills across the country which, unless it is met, could have negative consequences for Italy's growth and competitiveness." Professionals with good knowledge of IT, new digital technologies, and medical and engineering technologies are highly prized in the Italian job market, with employability and salaries well above the average.
Even so, demand for these skills – and high-level skills in general – remains too weak and is confined to the needs of large Italian corporations. The rest of the Italian economy is concentrated in traditional, low-productivity sectors where there is little demand for high-level skills, with about 85% of Italian businesses being small and mainly family-run.
Italy is therefore in a state of equilibrium, with the supply and demand of skills tending to level downwards, in a vicious cycle that has clear negative repercussions on productivity, growth and use of new technologies.
The report also shows that many Italians specialise in areas with few employment opportunities, despite the demand for technical, engineering, technological and mathematical skills, which itself remains too weak. About 35% of Italian workers are in jobs that are unrelated to their training and 21% are in jobs for which they are over-qualified. Moreover, the report shows that this situation is associated with an average salary loss of around 17% compared to those who specialise in an area with clear employment opportunities whose skills are in demand from businesses.
The report sets out a number of points for consideration, including:
Italy needs stronger ties between the education system and the world of work at all levels. The creation of higher technical colleges ("ITS"), based on robust links with the local economy, is a welcome innovation in Italian professional training and so far has generated brilliant results, helping to develop skills that are rapidly absorbed into the Italian labour market. The new Professional Degrees also have the potential to fill the shortfall of technical skills in Italy, but to do so they must forge strong links between universities and business from the start, aiming to develop high-level professional and technical skills, rather than primarily theoretical skills as has been the case in the past.
The programme for alternating school and work is a step in the right direction, but many challenges remain. On one hand, businesses need to take a greater role in designing the content of work-based learning and, on the other hand, educational managers need adequate financial and teaching resources to forge links with businesses across Italy, including in poorer areas where there is less scope for engaging with business.
Italy needs to strengthen high-performance working practices (HPWP) such as mentoring, job rotation or flexible responsibilities. These practices are already fairly widespread in other countries but are still too rare in Italy. The skill level of Italian managers – especially in small companies – is not always adequate and needs to be improved through targeted training programmes. This would enable small businesses to grasp the importance of new technologies and be able to benefit from their productive potential.
Opportunities for workers to upgrade and update their skills must be improved through the more judicious use of funds for continuous training, linking their use to the real needs and challenges of the Italian labour market. Indeed, there are still many Italian workers with poor IT skills, little knowledge of foreign languages and a shortage of a wide range of core technical skills. Often, though, a considerable proportion of continuous training funds have been channelled into developing skills in areas that are merely incidental to the challenges posed by rapid technological change, globalisation and automation.
Active labour-market policies are a crucial challenge for Italy. In view of current institutional arrangements, Italy needs to adopt mechanisms to strengthen cooperation between the central state and the regions, by identifying clear, shared and objective parameters to ensure that unemployed persons receive the same quality of services throughout the country.
New Skills Development Key to Further Improving Students' Learning Outcomes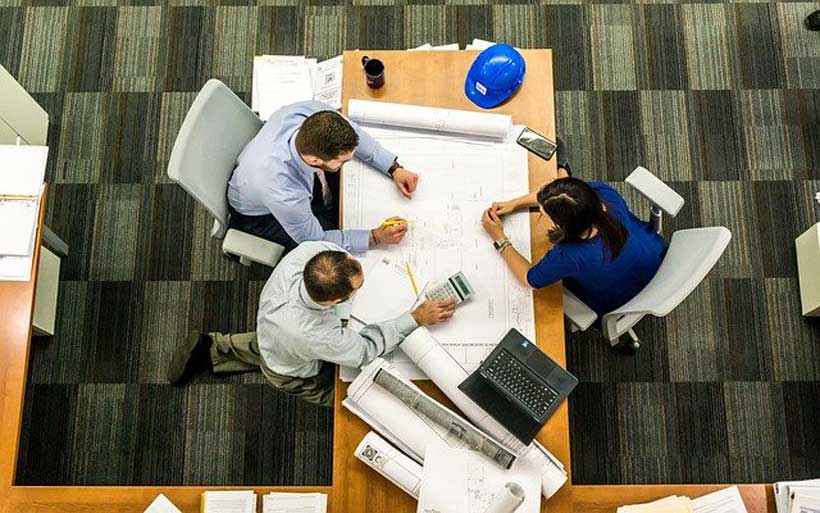 Learning outcomes in Russia would benefit significantly from a focus on teaching new skills that are tailored to the modern labor market, says a new World Bank report, New Skills for a New Century: Informing Regional Policy.
Russia's education system has traditionally been well-performing and efficient, with Russian students appearing among the top performers globally. However, today's labor market requires "21st century skills" – a combination of skills, knowledge, and expertise that students need to succeed in the modern world.
"Russia's education system could achieve better teaching and learning outcomes if it focused more on developing 21st-century skills," says Tigran Shmis, World Bank Senior Education Specialist. "There is a strong relationship between the quality of the school environment, innovative teaching practices, students' perception of school, and students' learning outcomes."
According to the report, 38 percent of Russian schools today are not equipped with workshops and 46 percent do not have scientific laboratories. And, 77 percent of educational institutions do not have dedicated places for integrated lessons that stimulate the development of new skills and team interaction.
The way teaching is delivered, the physical characteristics of the learning environment, and the school's psychological climate all affect students' learning results. The study provides an insight into how these factors impact the development of students' skills, including 21st century and digital skills. Along with data analytics, the study includes a qualitative perspective of modern teaching and learning in Russia, as well as the impacts of the COVID-19 pandemic on teaching and learning.
"Developing the ability of students to master 21st century skills is critical to ensuring their future employment and career success," says Renaud Seligmann, World Bank Country Director for Russia. "Studies in Russia have shown that businesses having access to workers with these skills will also be critical for growth and productivity. In turn, high-quality human capital is a cornerstone of the resilience and sustainability of the national economy."
The report provides recommendations for how schools in Russia can better help students excel. For example, teachers who practice innovative teaching are more likely to drive higher achievement. Modern teaching practices can be supported by expanding the use of technology and enhancing the learning environment in classrooms. Technology should be made available in schools on an equitable basis to improve student learning and enhance teachers' professional development. Education policymakers should prioritize the prevention of bullying and the development of supporting measures to ensure a positive school climate.
Despite the physical return of students to schools, the COVID-19 pandemic is causing continued learning losses. Therefore, new equipment, ICT, and innovative teaching methods are needed to enable teachers to improve their practices and compensate such learning losses.
Post-COVID-19, regaining citizen's trust should be a priority for governments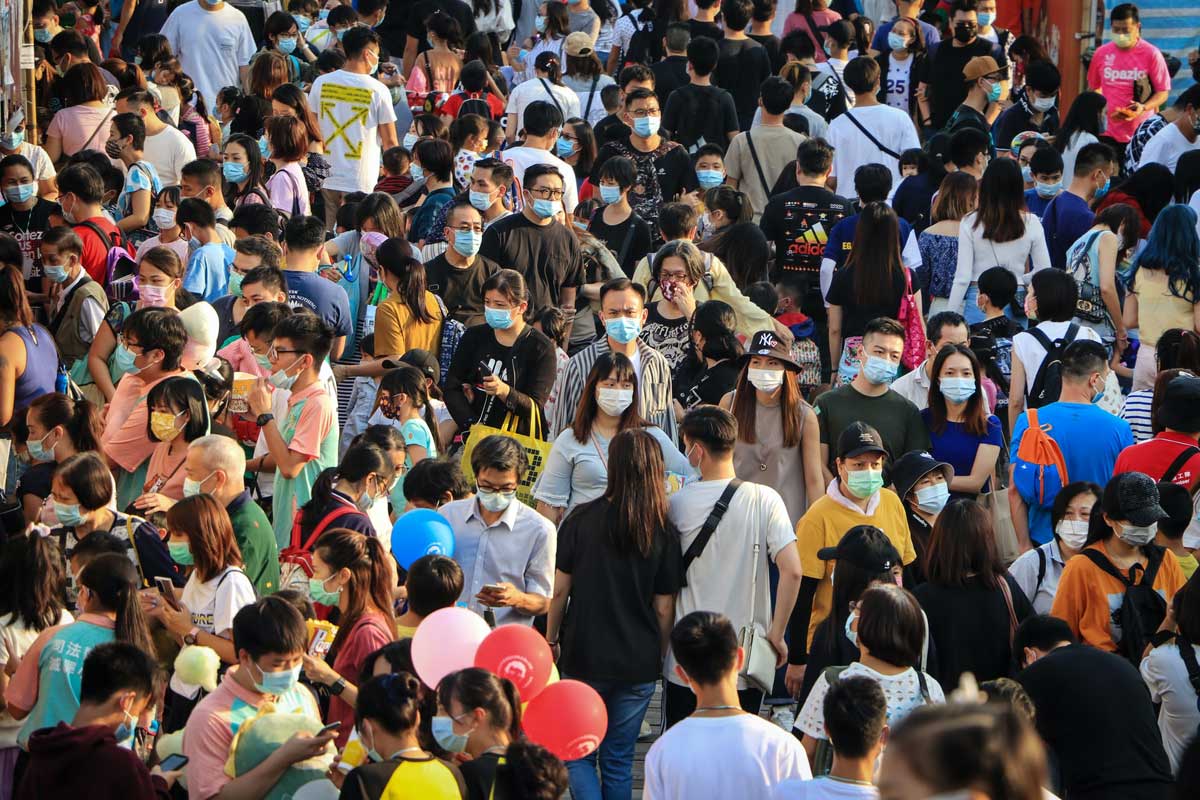 The COVID-19 crisis has demonstrated governments' ability to respond to a major global crisis with extraordinary flexibility, innovation and determination. However, emerging evidence suggests that much more could have been done in advance to bolster resilience and many actions may have undermined trust and transparency between governments and their citizens, according to a new OECD report.
Government at a Glance 2021 says that one of the biggest lessons of the pandemic is that governments will need to respond to future crises at speed and scale while safeguarding trust and transparency. "Looking forward, we must focus simultaneously on promoting the economic recovery and avoiding democratic decline" said OECD Director of Public Governance Elsa Pilichowski. "Reinforcing democracy should be one of our highest priorities."
Countries have introduced thousands of emergency regulations, often on a fast track. Some alleviation of standards is inevitable in an emergency, but must be limited in scope and time to avoid damaging citizen perceptions of the competence, openness, transparency, and fairness of government.
Governments should step up their efforts in three areas to boost trust and transparency and reinforce democracy:
Tackling misinformation is key. Even with a boost in trust in government sparked by the pandemic in 2020, on average only 51% of people in OECD countries for which data is available trusted their government. There is a risk that some people and groups may be dissociating themselves from traditional democratic processes.
It is crucial to enhance representation and participation in a fair and transparent manner. Governments must seek to promote inclusion and diversity, support the representation of young people, women and other under-represented groups in public life and policy consultation. Fine-tuning consultation and engagement practices could improve transparency and trust in public institutions, says the report. Governments must also level the playing field in lobbying. Less than half of countries have transparency requirements covering most of the actors that regularly engage in lobbying.
Strengthening governance must be prioritised to tackle global challenges while harnessing the potential of new technologies. In 2018, only half of OECD countries had a specific government institution tasked with identifying novel, unforeseen or complex crises. To be fit for the future, and secure the foundations of democracy, governments must be ready to act at speed and scale while safeguarding trust and transparency.
Governments must also learn to spend better, according to Government at a Glance 2021. OECD countries are providing large amounts of support to citizens and businesses during this crisis: measures ongoing or announced as of March 2021 represented, roughly, 16.4% of GDP in additional spending or foregone revenues, and up to 10.5% of GDP via other means. Governments will need to review public spending to increase efficiency, ensure that spending priorities match people's needs, and improve the quality of public services.
Sweden: Invest in skills and the digital economy to bolster the recovery from COVID-19
Sweden's economy is on the road to recovery from the shock of the COVID-19 crisis, yet risks remain. Moving ahead with a labour reform to facilitate adaptation in a fast-changing economic environment, and investing in digital skills and infrastructure, will be crucial to revive employment and build a sustainable recovery, according to the latest OECD Economic Survey of Sweden.
The pandemic triggered a severe recession in Sweden, despite mild distancing measures and swift government action to protect people and businesses. GDP fell by less than in many other European economies in 2020, thanks to reinforced short-time work, compensation to firms for lost revenue and measures to prop up the financial system, but unemployment still rose sharply. Solid public finances provided room for further stimulus in 2021 to buttress the recovery.
The Survey recommends maintaining targeted support to people and firms until the pandemic subsides, then focusing on strengthening vocational training and skills and increasing investment in areas like high-speed internet and low-carbon transport. Addressing regional inequality, which is low but rising, should also be a priority as the recovery takes hold.
The Survey shows that Sweden has been among the most resilient OECD countries in the face of a historic shock. Yet, like other economies, it faces challenges from demographic changes and the shift to green, digital economies. Investments in education and training, and labour reforms along the lines negotiated by the social partners, will support job creation and strengthen economic resilience. Building on Sweden's leadership in digital innovation and diffusion will also be key for driving productivity.
After a 3% contraction in 2020, interrupting several years of growth, the Survey projects a rebound in activity with 3.9% growth in 2021 and 3.4% in 2022 as industrial production resumes and exports recover. The recovery in world trade is bolstering the Swedish economy, however the country remains vulnerable to potential disruptions in global value chains.
The pandemic has aggravated a mismatch in Sweden's job market, with unfilled vacancies for highly qualified workers coinciding with high unemployment for low-skilled workers and immigrants. The public employment service needs strengthening to provide better support to jobseekers, including immigrants and women, and labour policies should strike the right balance between supporting businesses and workers and supporting transitions away from declining businesses towards growing sectors.
A rising share of youths and older people in the population, especially in remote areas, is affecting the finances of local governments, which provide the bulk of welfare services. Strengthening local government budgets and ensuring equal welfare provision across the country will require providing tax income to poorer regions more efficiently and raising the economic growth potential across regions through investments in innovation. Improving coordination between government entities and reinforcing the role of universities in local economic networks would help achieve that aim.