Managing the South China Sea: Where Policy Meets Science
The South China Sea is in a crisis. The problems facing the sea are as vast, deep and seemingly intractable as the oceans themselves.
Rival countries have wrangled over a string of atolls, coral reefs, and islets in this contested region for centuries but now these competing claims are viewed as a serious challenge to peace and prosperity in the region. These disputes, which are associated with continuous coastal development, escalating reclamation, and increased maritime traffic, also draw attention to the destruction of coral reefs and the overall environmental degradation in the troubled waters.
Furthermore, they reveal how claimant nations—the People's Republic of China (PRC), Vietnam, the Philippines, Malaysia, Brunei, and the Republic of China (ROC) on Taiwan—have a legal and ethical responsibility to ensure that none of their activities harm or create long-term damage to the fragile marine ecosystems.
In this sea of opportunities, uncertainties and threats, environmental degradation remains at the center of scientific conversation as an increasing number of marine scientists sound the alarm about how to address issues of acidification, biodiversity loss, climate change, destruction of coral reefs, and fishery collapses.
With environmental security shaping a new South China Sea narrative about the ecological challenges, this concept represents a crucial effort to link the impact of environmental change to both national and international security.
Paul Berkman, oceanographer and former head of the Arctic Ocean Geopolitics Program at the Scott Polar Research Institute, provided his own definition of environmental security. "It's an integrated approach for assessing and responding to the risks as well as the opportunities generated by an environmental state-change." 1
Through studying the sustainability of the biological seascape and navigating the development of science diplomacy to prevent geopolitical battles over the management of marine resources, marine biologists' efforts to respond to the damage done to the "Global Commons" will require scientific forums and collaborative problem solving among all neighbors.
Last year, the unanimousdecision reached by The Hague's five-judge tribunal,found that China's large-scale reclamation and construction of artificial islands has caused severe harm to coral and violated the country's obligation to preserve fragile marine environments. Furthermore, it denied them any legal basis to claim historic rights over a vast majority of the South China Sea. It was a striking victory for the Philippines, which filed the case. Among many dramatic findings, the tribunal declared China's so-called "nine-dash line" invalid.
"The Tribunal has no doubt that China's artificial island-building activities on the seven reefs in the Spratly Islands caused devastating and long-lasting damage to the marine environment," stated the judgment. 2
In addition, the United Nations Convention on the Law of the Sea (UNCLOS) stipulates in two of the 17 Parts of UNCLOS a direct application to the merits of marine science research with an emphasis on encouraging bilateral and multilateral agreements to create favorable conditions for marine science study. 3
Professor John McManus, a marine biologist at the University of Miami and a notable coral reef specialist, who has regularly visited the region and provided analysis to the tribunal, has stated that based on satellite imagery the environmental damage done by the Chinese's dredgers and clam poaching is most severe.
McManus has researched this region for over a quarter of a century. He knows that the most important resource in these heavily fished waters is the larvae of fish and invertebrates. As a result, he has called repeatedly for the development of an international peace park in this contested region.
"Territorial disputes have led to the establishment of environmentally destructive, socially and economically costly military outposts on many of the islands. Given the rapid proliferation of international peace parks around the world, it is time to take positive steps toward the establishment of a Spratly Islands Marine Peace Park," claims McManus. 4
His peace park proposal includes management of the area's natural resources and alleviation of regional tensions via a freeze on claims.
As early as 1992, McManus was one of several marine scientists who completed scientific articles advocating for an international peace park or marine protected area. Despite the geopolitical SCS intractability, the Spratly Islands appear to him as a "resource savings bank," where fish, as trans-boundary residents, spawn in the coral reefs and encircle all of the South China Sea waters, before returning home.
Policy makers may do well to take a lesson or two from nature as they examine how best to address the complex and myriad of sovereignty claims.
Even the Association of Southeast Asian Nations (ASEAN) Working Group on Coastal and Marine Environment recognizes that the region faces enormous challenges to sustainability in coastal and shared ocean regions. Unless a scientific ecosystem approach is adopted, trans-boundary marine areas conflicts can and are getting worse.
Since ASEAN's inception, it has been occupied with the task of identifying shared solutions to common security problems. To a large degree, one may say that security questions have been the driving force for continued regional integration in Southeast Asia. In the future questions of environmental security may play the same role.
According to Karin Dokken, a political scientist at the University of Oslo, "The states around the South China Sea are to a large degree interdependent when it comes to questions of the human environment. They are interdependent to the degree that if they fail to find common solutions to environmental problems they may end up in violent conflict against each other. In general, environmental interdependence is both a source of conflict and a potential for international integration." 5
Without agreement on these environmental problems there's a bleak future for the sea. Nearly 80 percent of the SCS's coral reefs have been degraded and are under serious threat in places from sediment, overfishing, destructive fishing practices, pollution, and climate change.
Challenges around food security and renewable fish resources are fast becoming a hardscrabble reality for more than just fishermen. With dwindling fisheries in the region's coastal areas, fishing state subsidies, overlapping EEZ claims, and mega-commercial fishing trawlers competing in a multi-billion-dollar industry, fish are now the backbone in this sea of troubles.
An ecological catastrophe is unfolding in the SCS'sonce fertile fishing grounds, as repeated reclamations destroy reefs, agricultural and industrial run-off poison coastal waters, and overfishing depletes fish stocks.
And in 2014, the Center for Biological Diversity warned that it could be a scary future indeed, with as many as 30 to 50 percent of all species possibly headed towards extinction by mid-century." Fish catches have remained at an unsustainable 10-12 million tons per year for decades—a number that could double when Illegal, Unreported, and Unregulated (IUU) fishing practices is included.
A recent issue of The Economist underscores the importance for science diplomacy: "The littoral states ought to be working together to manage the sea, but the dispute over sovereignty fosters the fear that any collaboration will be taken as a concession." 6
The lack of any effective international governanceremains at the epicenter of the SCS sustainability problems.As a result, the marriage of policy and science is essential to navigating these perilous geopolitical passages and to provide some science based solutions. Although not a new paradigm, more policy planners and marine scientists appear to be devoting their studies to establish the linkage that places the environment squarelyat center of national security.
After all, the United Nations Environmental Program (UNEP) confirms that the South China Sea accounts for as much as one tenth of global fish catches and by 2030, China will account for 38 percent of global fish consumption. Overfishing and widespread destruction of coral reefs now necessitates the intervention of science policy to safeguard stewardship of this vital area.
While other regions stabilized the size of their fishing fleets, Asia's has doubled in size and makes up three quarters of the world's powered fishing fleets.
Sent by their governments to find food for their people, fishers find themselves on the front lines of this new ecological battle. These fishing sentinels and their trawlers are fighting the maritime disputes between China and its neighbors.
This fishing competition for available fish has resulted in increased number of fishing vessel conflicts. These hostile sea encounters have been witnessed in Indonesia waters where 23 fishing boast from Vietnam and Malaysia were accused of poaching in that nation's waters.As a result, Indonesia's fisheries minister, Susi Pudijastuti, ordered the dynamiting of these boats and over 170 fishing vessels have been sunk in their waters over the past two years. The increasing number of fishing incidents reflects not only deeply different interpretations and application of the law of the sea, but a fundamental conflict of interest between coastal states and maritime powers.
Foreign Policy magazine asserts that these fishing incidents and direct acts of violence is significant "because it underscores how central fishing is to the simmering territorial disputes that are turning the South China Sea into a potential global flash point — and how far countries are willing to go to defend their turf, or at least what they claim is theirs." 7
Within the disputed territory, there are over 1.9 billion people, seventy-five percent of them living within one hundred kilometers of the coast. Nearly eighty-five percent of the world's fishers are concentrated in Asia, particularly in the South China Sea, according to the Food and Agriculture Organization of the United Nations.
Subsequently, fishing remains a politically sensitive and emotionally charged national security issue for all claimant nations. This ocean plundering presents the region witha looming food crisis. Any effort to balance the economic benefits with the security context within the South China Sea will require a coordinated, multi-level response from scientists, historically engaged in collaborative research and already addressing issues of sustained productivity and environmental security in the region.
The immense biodiversity that exists in the South China Sea cannot be ignored. The impact of continuous coastal development, escalating reclamation and increased maritime traffic is now regularly placed in front of an increasing number of marine scientists and policy strategists.
Marine biologists, who share a common language that cuts across political, economic and social differences, recognize that the structure of a coral reef is strewn with the detritus of perpetual conflict and represents one of nature's cruelest battlefields, pitting species against species.
While traditional diplomatic and military tactics are not completely exhaustedin the latest round of diplomatic salvos between China and the U.S., perhaps the timing is excellent for the emergence of science as an optimal tool to bring together various claimants, including Brunei, China, Malaysia, the Philippines, Vietnam, and Taiwan in the highly nationalistic contested sea disputes.
For several decades, science has been adopted as a diplomatic tool for peace building by many countries, including the United States, and there are many organizations that strengthen global scientific relationships. Formed in1848, the American Association for the Advancement of Science is the largest scientific organization in the world and houses a Center for Science Diplomacy that effectively builds cooperation and collaboration. The Center's journal, Science and Diplomacy, provides a forum for open policy discussion.
Also, representatives from the Soviet Union, the United States, and 10 other Eastern and Western bloc countries to use "scientific cooperation to build bridges across the Cold War divide, and to confront growing global problems on an international scale" established the International Institute for Applied Analysis (IIASA) in 1972. Since then, the institute has developed a mission with the help of 24 national member organizations to bring together a wide range of scientific skills to provide science-based insights into critical policy issues in international and national debates on global change.
Although nation states have different approaches toward science diplomacy, in general this type of diplomacy is defined by the American Association for the Advancement of Science (AAAS) as (i) science in diplomacy (science to inform foreign policy decisions); (ii) diplomacy for science (promotion of international scientific collaborations); and (iii) science for diplomacy (establishment of scientific cooperation to ease tensions between nations) (The Royal Society 2010). In that sense, it is widely accepted among environmental policy planners that science diplomacy positively contributes to the terms of conflict resolution.
As such, science diplomacy is not a completely new approach to international relations in general, and to South China Sea dispute management in particular. However, at this moment it seems that this type of diplomacy has raised two important questions in efforts to successfully settle the South China Sea dispute, namely: should we do it? And can it be successful?
What's clear is that an insightful understanding of historical and scientific perspectives in the context of both Arctic and Antarctic environmental policies offers valuable lessons for possible adoption in the South China Sea. The Antarctic Treaty system involved seven claimant nations by 1943. Others signed a treaty in 1959 by 12 countries, including the seven claimants, and later to a total of 53 nations. Because of the leadership of scientists, they set Antarctica aside as a scientific preserve and recognized it as a multilateral, trans-boundary peace park in 1998.
The success of the treaty was predicated on three key elements: 1) a freeze on claims (no modifications or additions to existing claims are allowed. 2) a freeze on claim-supportive activities (nothing a claimant does during the time of the treaty can be later used in support of a claim), and 3) joint resource management.
To be clear, science diplomacy does help by directly and indirectly promoting confidence building among the parties involved in the South China Sea dispute. Science diplomacy, characterized by scientific cooperation activities, has contributed to solving many trans-boundary issues among nations sharing the same marine waters and in marine areas beyond national jurisdiction. Also, environmental monitoring successfully offers a context for countries to express their true perception of the region without being affected by other nationalistic, political, or economic factors like sovereignty or foreign policy direction.
As a result, it provides claimants and other parties involved in the South China Sea with an effective way to evaluate the political willingness of other partners and policy makers among the claimants, as well as a better understanding of the overall picture of what is happening in the South China Sea.
Consequently, claimants can be more confident in future cooperation on other issues. In other words, science diplomacy can establish a useful and convenient starting point for regional cooperation to deal with not only international environmental problems but also the achievement of a South China Sea settlement in particular and the region's prosperity and peace in general. 7
The role of science diplomacy in solving illegal fishing in the South China Sea can be seen as an example. Fishermen act as sentinels in maritime territorial disputes where nations already employ naval forces to bolster sovereignty claims. In the contested waters, clashes between the claimant governments and foreign illegal fishermen continue. In that regard, the prospect of South China Sea claimants going to war over access to fishing waters is a real and immediate threat. 8
However, compared to other issues like the claims over sovereignty, science diplomacy's approach to fishery collapse may be one of the most urgent but least sensitive problems, as it can be solved without provoking nationalism and other traditional concerns which are currently much higher than they need be in the region. Simply put, science diplomacy provides the parties involved in the South China Sea disputes with a rational and transparent way to avoid the worst while looking for the best.
The timing for a joint scientific declaration for urgent action on an environmental moratorium on dredging is much needed. Recent biological surveys in the region and even off Mainland China reveal that the losses of living coral reefs present a grim picture of decline, degradation, and destruction. More specifically, reef fish species in the contested region have declined precipitously to around 261 from 460 species.
After all, this environmental change is a global issue that holds no regard to sovereignty. The destruction and depletion of marine resources in the Spratly Islands harms all claimant nations. Perhaps, citizens from the region, who are directly impacted by the environmental attack on their sea and their fragile coral formations, can create something like a Coral Reef Action Network, similar to the Rainforest Action Network.
Protected marine reserves are an emerging tool for marine conservation and management. Sometimes called "ecological reserves" or "no take areas," these marine protected areas are designated to enhance conservation of marine resources. 9
Vietnam, another claimant nation is wasting little time responding to the region's environmental challenges and is fast-tracking its own model marine protected area program.
Cu Lao Cham is located about 20 kilometers off Vietnam's central coast. The Cham Islands is a marine protected area (MPA) that was established by the Provincial People's Committee of Quang Nam Province in December 2005. Professor Chu Manh Trinh, a 53-year-old Da Nang University biology professor, is largely responsible for mapping out the agreed upon objectives of protecting natural resources, and cultural and historical values of the Cham archipelago. In 2009, the area was designated a World Biosphere Reserve by UNESCO.10
"Yes, it took a sustained educational campaign to convince the population that conservation would provide long-term benefits to their way of life," claims Trinh. 11
The senior marine science expert goes even further in reinforcing that the coral reefs in the Paracels and Spratlys need to be carefully protected for the whole East Sea region, that is not only for the life of fish but the life of people in the region and the world.
Vietnam has adopted marine protected areas to address present and future food security issues. These MPAs play an important role in the development of the marine economy; improve livelihoods of coastal fishing communities, and also serves to protect national sovereignty claims.
Scientific and policy cooperation required
This paper's position is that it's time to bring together the most qualified scientists who have experience studying the marine biodiversity and environmental sustainability in the troubled SCS waters to participate in a science policy forum.
While other types of diplomacy tend only to solve issues at the state level, like sovereignty or territorial integrity, science research cooperation in the South China Sea is aimed at a more "down-to-earth" approach, namely ensuring that fishermen can fish safely, marine products are unpolluted, and marine resources are protected correctly.
Their collaborative work may lead to the successful development of a South China Sea International Science Commission. As a result, their scientific efforts may then inspire the Association of Southeast Asian Nations (ASEAN) to cooperate in responding to regional resource management by issuing a call for a moratorium on any further damaging reclamation work.
Of course, China has many excellent coral reef scientists of its own, who recognize it is in the best interests of Beijing to protect coral reefs, maintain sustainable fisheries, and to eventually avail themselves of ecofriendly tourism once tensions decline.
Thus, it came as a surprise and somewhat of a mystery to scientists last year why China insisted that the portions of the coral reefs on which they have built consisted of dead corals.
Dr. Wu Shicun, president and senior research fellow of the National Institute for South China Sea Studies, claims that the Spratly Islands are territory of China, and that his country has adopted "green engineering" measures before, during, and after the completion of its entire reclamation in the South China Sea in order to protect the region's ecology.
In an email, Wu claims that, "China carries out its construction projects on the inner reef flat where corals have basically died. China gathers loose soil for its land reclamation on the flat lagoon basin, which is not fit for coral growth. China has adopted "natural simulation," applied a new type of "cutter-suction dredging and land reclamation method," and has paid attention to the spread of sediment floating in its construction."
There are many inconsistencies associated with China's assertions about conservation. The most revealing includes Google satellite images that identified hundreds of these clam "cutter boats" operating on an unidentifiable reef located between Thitu Island and Tieshi Jiao referred to now as "Checkmark Reef",where large areas of sand and dead coral were piled into arc-like ridges. In most of the area, there was not a single living organism—no visible sea urchins, sea cucumbers, worms, corals or other organisms present.
Revisited satellite imagery of the Spratly Islands, which is freely available on Google Earth, confirms that for each of China's newly constructed islands, the cutter boats had been operating on the reef prior to construction. Thus, it seems likely that when the coral reef scientists had been asked to assess each potential site, they truthfully reported that the coral was dead.
Professor McManus claims that "these areas of living coral reef would have been killed as the sand and silt from dredging and island construction leaked out to envelop them, just as is happening around the cutter boats. It can take a reef in these areas a thousand years to create a meter or so of gravel, sand, and silt, and so places from which they have been removed are essentially permanently altered." 12
The common ground shared by all claimants is that an increasing number of South China Sea fisheries are hurtling towards collapse and this translates into a looming environmental security issue, and the outcome is all too likely to be conflict. The global scientific, conservation and legal communities must unite to halt the coral reef destruction, biodiversity loss, and fisheries depletion.
China with the world's largest fleet of deep-sea fishing vessels is plundering the ocean to feed their enormous population. China's distant-water fishing fleet has grown to nearly 2,600 vessels (the United States has fewer than one-tenth as many), with 400 boats coming into service between 2014 and 2016. The data is clear: these unsustainable fishing practices threaten food security for the region and the world. 13
Since there remain serious concerns about what will happen next to address further ecological damage, it may be thatscientific interest and environmental objectives in the region could strengthen diplomacy within both legal and scientific frameworks and lead to cooperation and to insuring environmental security for all in the region.
For ASEAN, the South China Sea links their global economies, remains an energy-shipping route and provides the essential sea lanes between Southeast Asian islands. With an escalation of fishing boat clashes, ASEAN leaders may be taking notes on how to reduce fishing incidents rather than to resorting to sending more fleets into the commons.
For many policy observers, it's odd that while ASEAN countries quickly reached a consensus to issue statements to address the terror attacks in Istanbul;they failed to be united on the international tribunal's ruling.
Since last year's tribunal decision was the first international rulingon the South China Sea, it offered an opportunity for measured steps towards peace and security. Of course, ASEAN has demonstrated a weak institutional capacity to address complex political and environmental issues simultaneously, but the world, including the United Nations and Washington are watching carefully how international law and its application on various claims can lead to a peaceful and lawful path forward.
Lawrence E. Susskind, a Ford Professor of Urban and Environmental Planning at Massachusetts Institute of Technology (MIT), also raises the issue of China's support for science diplomacy. He asserts that although China did not join a few of the science diplomacy initiatives in the past, Beijing has its own agencies to deal with environmental issues. 14
However, it's telling that China is not among the states that share data with the Pacific Tsunami Warning Center in Hawaii (PTWC), which collaborates with countries all over the globe to warn at-risk populations of impending tsunami. Conversely, China established its own tsunami-warning center in the South China Sea, which it counts among its diplomatic rationales for its South China Sea activities. So China may already have its own science policy in the South China Sea, which could simultaneously prove both diplomatic and controlling. Consequently, Beijing may tend not to protest other, similar initiatives.
The Philippines and Vietnam have time and again chosen to look at the South China Sea as a sea that binds rather than divides claimant nations by trying to promote cooperation on common interests.
The Joint Oceanographic Marine Scientific Research Expedition organized between the Philippine Maritime and Ocean Affairs and the Vietnamese Institute of Oceanography provides evidence that science offers confidence-building opportunities through diffusion and exchange of information on marine resources. There have been three joint science operations conducted between 1996-2007 covering the southern part of the South China Sea. 15
Informal conversations are now taking place between the Philippines and Vietnam about reviving joint maritime research activities in 2018.
But the crucial point here is that the assemblage of the South China Sea is increasingly shaped in scientific terms. Nevertheless, it's painfully clear that today's ecological policy issues face formidable challenges to inform policy deliberations. As the disposition of regional maritime space becomes greater, adding seabed research, geology and mapping, deep-sea biology, underwater archaeology, cultural registers, environmental symposia, and marine protected areas, it revealsmore avenues for thecreation of common ground for all claimants. In this unfolding maritime drama, science offers all claimants the ability to monitor and to intervene.
Although science diplomacy is not a completely new approach to solving conflicts in general and in South China dispute management in particular, the urgent adoption of such a peace-building mechanism by all claimants is desperately needed.
Perhaps a few of these suggested actions directed to all claimant nations marine scientists and policy shapers may bolster peace building in the region:
Create regional Marine Science Council to address environmental degradation issues;
Expand science cooperation among ASEAN marine scientists through more informal workshops;
Provide an ASEAN regional cooperation science framework that mobilizes countries to address trans-boundary issues;
Place aside all territorial claims;
Establish complete freedom of scientific investigation in the contested atolls and reclaimed islands;
Foster dialogue for a proposed marine peace park;
Propose a science-led ASEAN committee to study the Antarctica Treaty and the United Nations Environmental Program initiative under the East Asian Seas Action Plan;
ASEAN does recognize the importance of fisheries to food security and to the economy. Because China has become the world's top producer and exporter of fishery products, there's more responsibility for them to operate in alignment with shared sustainable practices among their neighbors.
If there are to be any fish left in the contested sea, an ASEAN ecological agreement––led by Brunei, Malaysia, the Philippines, and Vietnam––can steer others to unite around a proposed international peace park or at the very least, a cooperative marine protected area situated prominently in the Spratlys.
It's the first step in supporting trust and confidence among neighbors and in implementing a common conservation policy.
After all, coral reefs are the cathedrals of the South China Sea. It's time for more citizens and policy shapers to join the chorus and rally around marine scientists so that they can "net" regional cooperation and ocean stewardship to benefit all before it's too late.
Endnotes
1.Berkman, Paul, Power point presentation. http://www.envirosecurity.org/arctic/Presentations/EAC_Berkman. 
pdf
2.https://pca-cpa.org/wp-content/uploads/sites/175/2016/07/PH-CN- 20160712-Press-Release-No-11-English.pdf
3.Nordquist, Myron H., Ronan Long, Tomas H. Heidar, and John Norton Moore, Ed.
2007 Law, Science & Ocean Management, Leiden/Boston: Martinus Nijhoff Publishers. Pp 271-293.
4.http://www.csmonitor.com/World/Asia-Pacific/2016/0720/In-South-China-Sea-case-ruling-on-environment-hailed-as-precedent
5.http://www.tandfonline.com/doi/abs/10.1080/09512740110087311
http://www.economist.com/news/leaders/21650122-disputed-sea- growing-security-nightmareand-increasingly-ecological-one-sea- 
troubles
Hong, Nong. "Marine Environmental Security as a Driving Force of Cooperation in the South China Sea." Paper presented at Taiwan and the 2016 Elections: The Road Ahead- The Twenty-Fourth Annual Conference on Taiwan Affairs, Walker Institute of International and Area Studies University of South Carolina, September 24, 2016.
Bergenas, Johan, and Ariella Knight. Secure Oceans: Collaborative Policy and Technology Recommendations for the World's Largest Crime Scene. Washington, DC: The Stimson Center, 2016 https://www.stimson.org/sites/default/files/file-attachments/Secure-Oceans.pdf.
http://foreignpolicy.com/2016/04/07/fishing-disputes-could-spark-a-south-china-sea-crisis/
http://marineprotectedareas.noaa.gov/pdf/helpful-resources/factsheets/reserves-factsheet2014.pdf
Interview conducted with Professor Chu Manh Trinh in Cu Lao Cham June 2, 2016.
Panelist Dr. John McManus at the East West Center in Washington DC on May 3, 2016.
https://www.nytimes.com/2017/04/30/world/asia/chinas-appetite-pushes-fisheries-to-the-brink.html
https://lawrencesusskind.mit.edu/blog/we-need-science-diplomacy
http://www.international-relations.com/CM7-1WB/SouthChinaSea.htm
Indo-China integration meets Cambodia's interests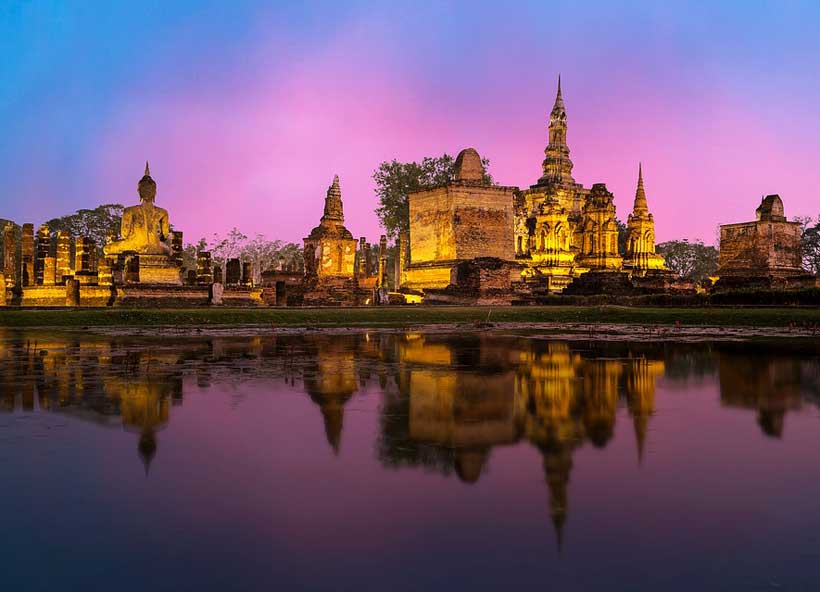 Cambodia, which is located between Thailand and Vietnam and has a 440-kilometer coastal zone which is separated from the rest of the country by a mountain ridge, is in need of a "third neighbor" in order to survive economically and politically, and for improving its export opportunities.
Pnomh Penh's hopes for partnership with the United States fell through. After Washington passed the Cambodia Democracy Act in 2018 in support of the Cambodian opposition, it became clear that the US was ready to use legal instruments against Pnomh Penh to pursue its interests in the region.
At present, Cambodia's "third neighbor" is China. Cambodia is doomed to participate in the Chinese infrastructure project "One Belt, One Road" because otherwise it will not get access to South East Asia markets. The extent to which the Cambodian economy is sensitive to market changes was demonstrated by Italy, which initiated extra duties on Cambodian rice imports into the EU. Rice is the main item of Cambodian food exports. Rome thereby secured a review of the Cambodia-EU "Everything Except Weapons" trade scheme.
In the course of a visit to Beijing in January 2019 by Prime Minister of Cambodia Hun Sen, the Chinese side promised to allocate $ 588 million as aid for Cambodia by 2021, to increase rice imports to 400 thousand tons and boost bilateral trade volume to $ 10 billion by 2023 . This is designed to ensure the economic survival of Cambodia.
In foreign policy, Cambodia avoids aggravating relations with its neighbors lest there appear conflicts detrimental to the weak Cambodian economy, and underscores the importance of maintaining peace in the Asia-Pacific Region.
Phnom Penh is fully aware that it can improve its economic performance only on condition it maintains a long period of peace and strict neutrality. Cambodia is among the world's fastest growing economies (7.5% in 2018). If the country is to preserve and build on the current pace of development, it will have to boost exports of manufactured goods (80% in the structure of exports) and rice, and should encourage tourism and attract foreign investment.
Phnom Penh is worried about two major problems in Asia – the North Korean issue and territorial disputes in the South China Sea as part of a greater US-China conflict.
Pnomh Penh sees the essence of the North Korean issue in that Cambodia traditionally maintains close economic and political ties with both Koreas. Cambodia and North Korea form a united front at international forums on the issue of human rights, North Korean military experts have assisted Cambodia with the development of a demining service, and North Korea has invested $ 24 million in the country's tourism industry.
South Korea is the second largest investor for Cambodia after China. By 2018, the total volume of South Korean investments in Cambodia had reached $ 4.56 billion. For Pnomh Penh, Seoul is an influential economic player and cooperation with it contributes to the diversification of the Cambodian economy.
South Korean capital helps Phnom Penh to dilute the financial presence of Chinese investors in the Sihanoukville Special Economic Zone – the country's main economic gateway. For Cambodia, the conflict between the two Koreas is fraught with significant financial and political losses.
In the opinion of Pnomh Penh, diplomatic clashes between the United States and China over territorial disputes in the South China Sea may exacerbate Cambodian-Vietnamese relations. Although relations between Cambodia and Vietnam have always been tarnished by conflict, Phnom Penh, following a policy of strict neutrality, has been promoting broader cooperation with Hanoi in recent years.
As Vietnam, unlike China, is moving closer to Washington, Phnom Penh does not want to find itself in a situation where he will have to make a clear choice in favor of one of the parties to the conflict. Militarization of Vietnam, whose territory blocks Cambodia's access to the sea, will be ruinous for the economy of Cambodia.
Vietnamese seaports are the final point of the Southern Economic Corridor, which runs from Myanmar via Thailand and Cambodia to Vietnam. Phnom Penh pins big hopes on cooperation within the framework of the Southern Economic Corridor. An ASEAN report describes Cambodia as a perfect place for an export-oriented economy that serves as a binding link for the regional economy as a whole.
Given the situation, it can be assumed that Phnom Penh's policy over the next few years will focus on diversifying the economy, attracting a greater number of foreign economic partners (Japan, Australia, Russia, the EU), strengthening regional integration within the Southern Economic Corridor and within the framework of the ASEAN, and minimizing US-North Korean, Sino-US, and Sino-Vietnamese differences.
First published in our partner International Affairs
Vietnam Fisheries Brace for EU Yellow Card Review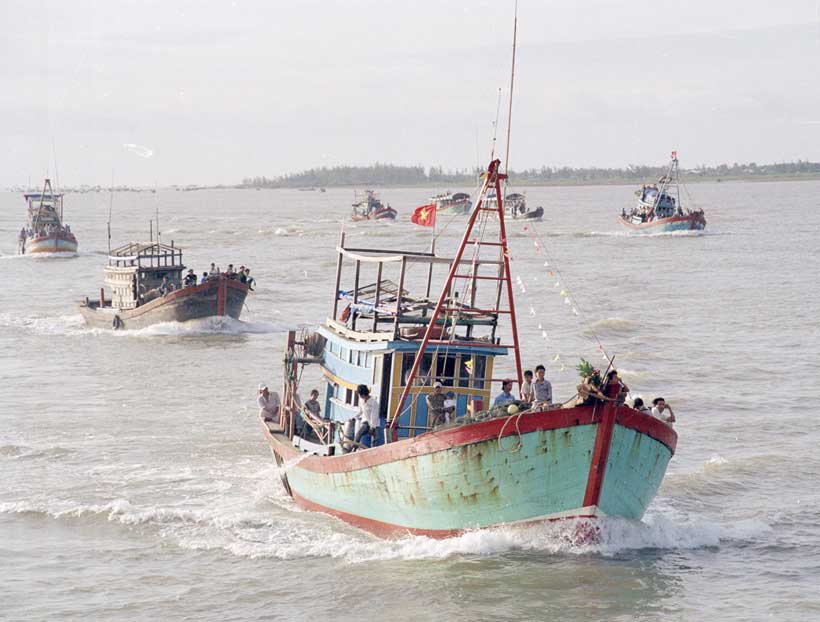 The tides wait for no one and each day fisheries, particularly those closest to the shores, are over-fished and harmed by industrialization. For emerging economies like Vietnam, the issuance of a yellow card by the European Union caught the attention of fishers and government officials alike, with a clear warning that the country has not been tackling illegal, unreported and unregulated fishing.
Tran VanLinh, the chairman of the Danang Fisheries, like others, is worried about the industry's export future. After all, the fisheries sector is a cornerstone of the Vietnamese economy and has contributed to an average growth rate of 7.9 percent. Nevertheless, he understands that the yellow card offers not only a roadmap for the government but also for all people to address long-standing conservation and sustainability issues.
"After receiving the commission's carding system notice, Vietnam has tried to satisfy all the requirements imposed by the EU. We do need to protect our sea and environment," claims Linh.
The overall picture in the South China Sea or East Sea as Vietnam refers to this body of water, is grim. Total fish stocks have been depleted by 70-95 percent since the 1950s, and catch rates have declined by 70 percent over the last 20 years. Giant clam harvesting, dredging, and artificial island building in recent years severely damaged or destroyed over 160 square kilometers, or about 40,000 acres, of coral reefs, which were already declining by 16 percent per decade.
Challenges around food security and renewable fish resources are fast becoming a hardscrabble reality for more than just fishermen. With dwindling fisheries in the region's coastal areas, fishing state subsidies, overlapping EEZ claims, and mega-commercial fishing trawlers competing in a multi-billion-dollar industry, fish are now the backbone in this sea of troubles.
Meanwhile, Vietnam's fisheries employ more than 4.5 million people and the nation is ranked as the world's fourth largest exporter of fish commodities after China, Norway and Thailand. In 2016, the country's seafood products were exported to 160 countries and territories with the three major markets of the US (20.6%), EU (17.3%), and Japan (15.7%). Vietnam is currently the largest tra fish supplier and fourth biggest shrimp exporter in the world.
There's even greater pressure placed on fishermen to meet Vietnam's ambitious seafood sector target of earning 10 billion USD from exports this year, up 10 percent from 2018. According to the Vietnamese Association of Seafood Exporters and Producers (VASEP), the goal can be achieved largely from $4.2 billion from shrimp exports, $2.3 billion from tra fish exports, and some $3.5 billion from other seafood shipments.
Meanwhile, coastal fish stocks have become either fully exploited or overfished. As a consequence, the South China Sea is considered Vietnam's vital fishing ground.
With a delegation of the EU's Directorate of Maritime Affairs and Fisheries expected to arrive at the end of May, Vietnam is urgently adopting measures to convince inspectors that they have smartly corrected their fishery conservation course.
"The Danang Fishery Department has implemented numerous educational programs to teach fishermen about the new laws and to train them about the EU requirements," adds Linh, a respected industry leader.
From Hai Phong, Da Nang, LySon, Phu Quoc and Vung Tau, more fisheries are attempting to reign in bad practices and reach towards modernization, eliminating the destructive fishing practices which affects fishery resources. However, more work is still required to revise their legal framework to insure compliance with international and regional rules, to increase the traceability of its seafood products, and to strengthen the implementation of its conservation and management of fisheries resources.
Mr. Le Khuon, chairman of the fishery association in An Vinh Village located in Quang Ngai Province and a former fisherman, who has stared down an aggressive Chinese fishing vessel or two near the Paracels, knows the hardships of fishing. "Of course the yellow card does impact on our local fishermen since we export sea cucumbers to the EU."
Along with others in the area, Ly Son fishermen recognize the importance of marine protected areas since the coastal areas are overfished. "It's a hard life and I have lost friends to the sea," claims 42 year-old Tran Phuc Linh, who has also been harassed by the Chinese since he often fishes near disputed historic fishing grounds in the Paracel Islands.
In fact, the fishing incidents continue in the Spratlys, where China's mega steel hulled vessels regularly intimidate Vietnam's colorful wooden trawlers. Just two months ago, a fishing trawler moored at Da Loiis land, in the Paracel archipelago was chased by a Chinese Maritime Surveillance vessel before it crashed upon the rocks and sunk without loss of life to crew.
According to analyst and consultant, Carlyle A. Thayer, "the Chinese government, as a matter of policy, employs it commercial fishing fleet as a third arm of its maritime forces after the regular navy and civilian maritime enforcement agencies, now grouped into a national Coast Guard."
Linh and his wife do not want their two teenage sons to make their living as fishermen. They know the perils at sea from the seasonal typhoons and the threats associated with patrol and interdiction of ships violating mutually agreed upon fishing restrictions.
Sent by their governments to find food for their people, fishers find themselves on the front lines of this new ecological battle. These fishing sentinels and their trawlers are fighting the maritime disputes between China and its neighbors.
This fishing competition for available fish has resulted in increased number of fishing vessel conflicts. These hostile sea encounters have been witnessed in Indonesia waters whereat least 23 fishing boast from Vietnam and Malaysia have been accused of poaching in that nation's waters.
As a result, Indonesia's fisheries minister, Susi Pudijastuti, ordered the dynamiting of these boats and over 170 fishing vessels have been sunk in their waters over the past several years. The increasing number of fishing incidents reflects not only deeply different interpretations and application of the law of the sea, but a fundamental conflict of interest between coastal states and maritime powers.
Even with these threatening clouds on the horizon, some fisheries are going about responsibly reigning in illegal fishing. In Da Nang, its 509 fishing trawlers (all longer than 15 metres) have installed with GPS. This includes the seven steel hulled vessels subsidized by the government's generous loan program.
The mandatory installation of the GPS offers more assurance in the identification of catch origins and it also helps that more fishermen are also completing and submitting the required fishing diary or logbook.
Meanwhile, the government insists that statistics on fishing vessels, fishing logs and fishing yields of each commercial trawler are now part of a Vietnam Fish Base, a nationwide fishery software database in accordance with the law.
Within the disputed territory, there are over 1.9 billion people, seventy-five percent of them living within one hundred kilometers of the coast. Nearly eighty-five percent of the world's fishers are concentrated in Asia, particularly in the South China Sea, according to the Food and Agriculture Organization of the United Nations.
Subsequently, fishing remains a politically sensitive and emotionally charged national security issue for all claimant nations. This ocean plundering presents the region with a looming food crisis. Any effort to balance the economic benefits with the security context within the South China Sea will require a coordinated, multi-level response from scientists, historically engaged in collaborative research and already addressing issues of sustained productivity and environmental security in the region.
It's a prevailing view that the collapse of fisheries is the major driver of competition for marine resources. This continues to result in a lack of respect among claimants for mutually agreed-upon fishery restrictions within 12 nautical miles of outposts and in the recognition of management area within 200 nautical miles of coastline. Last year 86 Vietnamese fishing boats were destroyed by Indonesia for illegally catching fish in its waters.
However, senior Vietnamese officials are confident that these violations are now being eliminated, if not sharply reduced.
" Because local governments and relevant agencies such as the Coastguard, and Border guard are conducting more surveillance and enacting stern measures in monitoring and investigating; fishing violations are reduced," claims Nguyen Manh Dong, Director General of the Department of Maritime Affairs, and National Boundary Commission.
He's quick to add that while the EU's requirements have been fulfilled including port control, some cases still happen, particularly with Indonesia.
To offer additional counter-balance, Vietnam's Fisheries Resources Surveillance Department has stated that it is working to raise awareness of maritime boundaries and international maritime laws among its fishermen, apart from conducting frequent patrols to prevent potential violations
The complicated nature of the Vietnam's East Sea or the South China Sea (SCS) disputes, makes short term resolution of fishing disputes difficult. More parties, believe that proper management of these disputes to insure stability becomes a priority.
"Vietnam will never tolerate or permit activities related to illegal, unreported and unregulated (IUU) fishing," adds Deputy Minister of Agriculture and Rural Development (MARD) Vu Van Tam.
For example, Binh Dinh province is adopting necessary measures to remove the "yellow card" status. All local fishing boats are required to obtain certificates of registration, inviting local authorities to review design documents, supervise the building, improvement and repairing of fishing vessels.
Among policy shapers, and marine scientists, there's a general consensus that the best approach for managing SCS disputes and addressing IUU issues is to set aside the sovereignty disputes and jointly develop and manage the natural resources, such as fisheries. While advancing fisheries cooperation in the SCS has been increasingly recognized as a political, ecological, socio-economic and security imperative, a crucial question remains unanswered. What objective can be achieved through fisheries cooperation in the SCS?
Marine biologists like Professor Nguyen Chu Hoi advocate the creation of ecosystem- based fishery zones covering reefs that are vital to regional fish stocks, especially in the Spratlys and Paracels. This action requires the adoption of an urgent cooperative marine management system, regardless of the location of their territorial and maritime claims.
While the growing demand for fish by global markets can fray even the strongest fisher's net, the challenge for Vietnam is the imperative for management of its declining fisheries in order to create long-term sustainability. The protection of the "commons" requires more than a pass fail report card from the EU.
Joining forces for sustainable development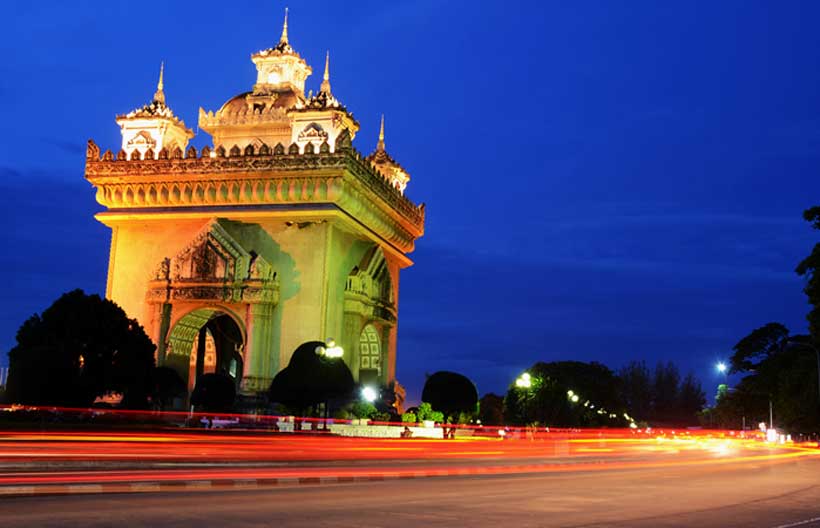 Lao People's Democratic Republic's development story is one of a nation with its sights firmly set on building a prosperous future in concert with the broader region. The country's willingness to embrace an ambitious national development plan has seen the country transition to a market-oriented economy, increasingly integrated into regional and global markets. Substantial reforms paved the way to World Trade Organisation (WTO) membership in 2013. Today, as an active member of ASEAN's Economic Community, Lao PDR is working to deepen economic integration: to improve market access to regional partners and to achieve the transit routes crucial for any landlocked country to engage fully in international trade.
Lao PDR's approach has delivered impressive economic growth, above 6.5 percent per year for over a decade and forecast to be 6.8 percent in 2019. Over the past quarter of a century, extreme poverty has been significantly reduced. Income per capita has increased, and access to education and health care services has improved. Targeted development plans and industrial policies have been developed to support the transformation of the economy. Lao PDR could graduate from least developed country status by 2024 if these gains are maintained, which would be a greater achievement still.
At the United Nations Economic and Social Commission for Asia and the Pacific (ESCAP), we take a regional approach to supporting our member States achieve sustainable development. Lao PDR's recent journey is one on which we are keen to build. We work with the whole UN family to overcome challenges which transcend borders and to achieve a sweeping set of economic, social and environmental objectives captured by the United Nations 2030 Agenda for Sustainable Development. I am meeting the Laotian leadership this week with these objectives in mind and to join forces with national agencies and development partners to accelerate the implementation of the Eighth 5 Year National Socio-Economic Development Plan.
Our analysis demonstrates that across Asia and the Pacific, much more needs to be done to achieve all 17 Sustainable Development Goals. While Lao PDR has achieved a great deal, its economic growth has not been sufficiently inclusive or sustainable, which has led to inequality. The quality of education and lifelong learning needs to be significantly improved; to give young people opportunity, support entrepreneurship and enable companies to expand and create jobs. Transparency and predictability of policies and legal frameworks would improve the business environment. There is great scope for the Laotian economy to become more productive and diverse, and to attract investment to areas beyond resource extraction and large infrastructure projects.
To unleash this potential and achieve sustainable development, substantial investment is needed. The additional investment required across the whole of the region is $1.5 trillion a year. Our analysis shows the region has the fiscal space to afford this. Yet mobilizing these additional resources will require a concerted effort, particularly for Least Developed Countries. Reforms to increase tax revenue and private sector investment will be necessary in the face of declining overseas aid. For Lao PDR to achieve the Sustainable Development Goals, significant investment of an additional $3 a day per person is needed. Investment equivalent to some 3.6 percent of GDP per year could end poverty by paying for basic social protection and financing development programmes. To achieve universal education from pre-primary to upper secondary school by 2030, additional investment equivalent to 2.2 percent of GDP a year is needed to secure the country's future.
These additional investments must be accompanied by measures to diversify the economy. Raising productivity in rural areas will be key, along with broad based policy interventions in addressing vulnerable groups and communities. Government efforts to promote green and sustainable agro-processing can be complemented by stronger links between agriculture, manufacturing and service sectors. Supporting Lao PDR's thriving manufacturing base through special economic zones is important for employment but also for government revenue. These can also help encourage investment in the service sector and improve the quality of Lao PDR's growth, but they must be complemented by improved transport connectivity. ESCAP is supporting the development of dry ports in the region, to make the shipment of sea cargo to inland destinations more efficient.
As we reach for a better future, Lao PDR has a role to play in our region's effort to achieve the 2030 Agenda. This will require more transformative change, significant investment and a structural shift to activities which improve the quality of economic growth and preserve the country's precious natural environment; especially along the Mekong, a river on which millions of livelihoods depend. I am looking forward to working with Lao PDR to strengthen its long-term development partnership with the UN family. This is our opportunity to take multilateralism a step further and, building on national and sub regional achievements, deliver sustainable development in Asia and the Pacific.