South Korean President Moon makes his first state visit to China
Even as China supports regular missile launches by North Korea, it also is going to host the South Korean President Moon later this week.
South Korean President Moon Jae-in wants to normalize ties with giant neighbour China on his first state visit to the country this week, after Beijing was infuriated by a US missile system deployment. Moon heads to Beijing on Wednesday and will hold a summit with Chinese President Xi Jinping the following day to discuss issues including how to curb the North's nuclear weapons drive.
China is the South's top trading partner and the diplomatic row took a major toll on many South Korean firms; most notably retail giant Lotte Group, which provided the land to host the powerful US missile system. Angry boycott campaigns and regulatory crackdowns by Chinese authorities decimated its business in the world's second-largest economy, and it was forced to put its supermarket unit in China up for sale.
China is annoyed when Seoul and Washington decided to install the powerful US THAAD (Terminal High Altitude Area Defense) system in the South earlier this year to guard against threats from the nuclear-armed North Korea. China saw the US THAAD as a threat to its own security and reacted furiously, slapping a string of measures against South Korean businesses and banning group tours to the South, in moves seen as economic retaliation.
Last month the two countries issued identically worded statements on their mutual desire to improve relations. It did not state any specifics, but Beijing has demanded that Seoul formally promise not to deploy any more THAAD launchers and not to join any regional US missile defence system.
China – the North's sole diplomatic ally and economic lifeline – has stepped up sanctions on the North amid pressure from the USA and the international community to play a bigger role in taming its regime. Beijing has backed recent UN sanctions imposed on the North over its nuclear and missile tests, including a ban on coal imports, although it repeatedly pushed for talks to defuse the tensions. It has urged a "double freeze" on both North Korean weapons tests and joint military exercises by Seoul and Washington – an idea consistently rejected by the US and South Korea.
In defiance of repeated international condemnations and sanctions, Pyongyang fired an intercontinental ballistic missile (ICBM) last week, which reached an altitude of 4,475km before splashing into the sea 950km east of its launch site, North Korean state media said. The North, which says it needs nuclear weapons to protect itself from "hostile" US forces, has vowed to accelerate its weapons programmes in response to "evil" sanctions imposed by the UN Security Council.
The top 100 producers' combined sales totaled US$374.8 billion last year, up 1.9 per cent from 2015. American producers alone accounted for 57.9 per cent of the total sales figure ahead of the British (9.6 per cent), the Russian (7.1 per cent) and the French (5 per cent). US companies' arms sales grew by four per cent in 2016 at a combined total of US$217.2 billion and Germany saw a 6.6 per cent rise in arms sales for the same year due to demands in Europe, the Middle East, and Southeast Asia.
South Korea is a top arms producer among emerging countries in the sector, including Brazil, India and Turkey. Its arms exports, which amounted to US$253 million in 2006, reached US$2.5 billion 10 years later. Its missiles, howitzers, submarines and warplanes are particularly popular in Southeast Asia, Eastern Europe and South America. Its arms groups rank among SIPRI's top 100 global arms producers. The first of these, the conglomerate Korea Aerospace Industries (KAI), which developed a supersonic training hunter T-50 Golden Eagle with the American Lockheed Martin, is in 48th place.
Once a mainly agricultural backwater devastated by war, South Korea has been one of the world's largest importers of military equipment and technology for decades – mostly from the USA – but in recent years its domestic sector has grown rapidly.
Faced with constant missile and nuclear threats from its belligerent northern neighbour, South Korea is boosting its arms sales and aims to become a major exporter. South Korea's arms industry accounted for 2.2 per cent of global top 100 producers' sales in 2016.
In the face of North Korean threats, the proportion of government spending that Seoul devotes to defence is among the world's highest outside Middle East and African conflict zones, according to SIPRI's 2016 figures. South Korea is turning to its own arms industry to supply its demand for weapons" and "aiming to realize its goal of becoming a major arms exporter. Having gone through a massive industrial development, South Korea is increasingly using weapons and technology that can compete with what has been supplied by Europe and the USA.
South Korean arms-producing companies' combined sales totaled US$8.4 billion the same year with a 20.6 per cent rise in sales compared to 2015. The increasing nuclear weapons capability in North Korea has led to major investments in South Korea
The growth in arms sales was triggered by ongoing military operations in several countries and persistent regional tensions that are leading to an increased demand for weapons.
Bilateral ties recently showed some – albeit limited – signs of thaw as China's state tourism board approved last month Seoul-bound group tours from some parts of China.
Officials and reporters of Korea gave no details of any concrete steps that could be expected from Moon's four-day trip – his first to China since taking power in May by recovering bilateral trust and strengthening friendship between the leaders of the two nations. But experts say that it would be a turning point in relations towards a "more mature" relationship.
Here is How China Responds to US in Indo-Pacific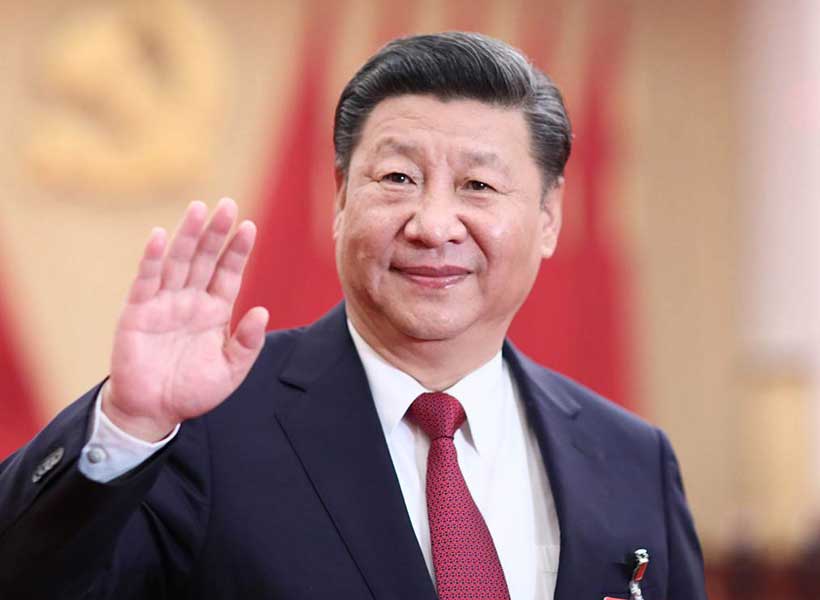 Trump administration recognizes the Chinese style of war with the term of "Unrestricted Warfare," unlimited war on all fronts, not merely a matter of arms war. Therefore, Trump continues to try to bulldoze China from various sides, the economy, corporation, media, education, the military, etc. How China sees war is not a new things. James Burnham in his book "The War We Are In", half a century ago, has very clearly been explained. I argue, in addition to continuing to enjoy the "Thucydides trap" theory, the way how China has been looking at war is also crucial in determining the Chinese style of facing America in the South China Sea. China clearly hopes to play with a long-term strategy, given its very long leadership period. Unlike the American President, who will always be threatened by his position once every four years.
So China most likely will not fight America openly in the South China Sea, but continue to increase its power. While on the other hand, China begin to undermine America's strategic partners one by one. Such as, South Korea, Japan, India and Australia. That's why, China certainly needs North Korea to disrupt. Why? Based on the American "island line" strategy, South Korea is the center of the first "island line". There are approximately 28,000 more American troops in South Korea. Moreover, North Korea's nuclear warhead can reach Japan, even reaching the center of America's second "island line" on Guam. Providing dangerous threats in America's first and second "island line" circles will make Taiwan easier to seize and then disrupting the coordination lines of American power in South China Sea with its closest partners
While in the East, China continues to press and is ready to have a military dispute with India on the Line of Actual Control. Without much public attention, China has surrounded India for the past several years. China already has military bases in Djibouti and possibly in Gwadar Pakistan, both thanks to the cooperation of the Road and Belt Initiative, where Djibouti was finally unable to pay debts, then its port was diverted to China and made a military base. The same thing happened with Gwadar. And most likely, China will be very able to convince Russia not to get involved by offering economic benefits from the war between India and Russia, because both countries –China and India — are consumers of Russian weapons.
On the other hand, China will continue to wreak revenge on trade war with America to Australia, to the maximum extent that losses can be received by the land of Kangoroos. Especially after the involvement of the Australian Frigate in the American international navigation convoy on South China Sea and after Australia reacted on China about covering up Covid 19. China is Australia's biggest trading partner. China seems to be quite sure, with the application of high tariffs for many Australia's export commodities will weaken the country's economic capabilities. And all the shock therapy will give a bad signal to the countries around the South China Sea.
The same way will be played with Canada that has imprisond Meng Wanzhou, CFO Hua Wei, at the request of American extradition law. And don't forget, slowly but surely, the Belt and Road Initiative has also divided Europe, Africa, and slowly in the Middle East. Now, when it comes to Chinese matters, the European Union does not all agree that China is a threat (just competitor even after Covid 19 and Hong Kong Case), since the fast train line and any infrastructure projects have split the blue continent.
Then at the American domestic level itself, China will probably continue to intervene and infiltrate elections, ride various issues that have the potential to weaken Trump's position. Although China said, it is very happy if Trump was re-elected because Trump has the potential to damage the American alliance with many countries. But, it's pretty sure to translate that China really want Joe Biden to win. It's easier for China if democrats are enthroned.
Is America likely to lose? I still believe, the Chinese war is not for today. Today, militarily and economically, America still has the upper hand. However, Xi is a marathon runner, Xi may be the president for life. But the signals of the threat of Unrestricted War are already visible. Today, on the other hand, geostrategically America has long made an alliance to surround China. In South China Sea, America still has Taiwan, Vietnam, the Philippines, Malaysia, Singapore (maybe Indonesia) even though South Korea and Japan are intimidated by North Korea. Also in economic side, for example, though China stay growing 6 percent stably and America is only 1-2 percent stably, China still needs decades to catch up to America's GDP per capita.
Therefore, China will play long and pay in instalments one by one the target. China will probably not focus on South China Sea with hard power, but on Taiwan first, after Hong Kong was successfully acquired without war, by continuing to spread threats in the South China Sea to divide American concentration. After Tse Ing Wen came to the power, peace unification with China had failed. The offer of "one country two systems" was rejected by Tse Ing Wen and the people of Taiwan. As a result, China will boast more power around Taiwan, while preoccupying South Korea and Japan with North Korea's actions, and still looks aggressive at South China Sea.
This is one form of "Omni-dimensional war" of China, as Burnham wrote. But China will really need a lot of energies and patience to play long, more over after pandemic which has been throwing them to the corner of international order. Meanwhile, in short, US will be more aggressive in South China Sea to get more attention from Trump's domestic supporter till the next election day. So, the more successful Trump in making Americans angry (hate) at China is one of the keys to Trump getting a majority of votes in the elections later. I'm pretty sure, Trump will continue to play this Chinese card in the next few months ahead, until the election comes. And the medium term result is that South China Sea will just be provocative theater for both.
What Does Beijing's Wolf-Warrior Diplomacy Mean for Moscow?
Moscow wishes to remain a "non-regional power" in the "Indo-Asia-Pacific" region (IAPR) – it wants to maintain commonly held perceptions of itself as a non-threat to the region's security and economic structure; and it frequently notes that it has no ulterior motives in changing said structure.
However, with Beijing increasingly threatening sanctions and retaliation against those who oppose it's economic/political practices, violating sovereign waters in the South China Sea (SCS), and continuing on with the extortionary Belt-and-Road Initiative (BRI), Moscow's neutrality may be brought into question. China's recent actions in the SCS and on the Line of Actual Control with India – courtesy of Beijing's nationalistic, "wolf-warrior" policy – have brought it in greater conflict with the international community; a conflict that will also extend to Russia.
Wolf Warrior: Undercutting Moscow's Great Power Status
While Moscow has calibrated its position on the "Indo-Pacific" in congruence with that of Beijing's, i.e. it is a redundant conception designed to exclude/contain China, challenge inherent regionalism, and prop up US allies and interests, Beijing's continued use of aggressive economic and territorial policies may test this position in the immediate future.
This is because Moscow's approach to the region is based on three interests – its ambitions to maintain 'great-power' status, its need to balance a growing US military presence, and its desire to cultivate greater economic ties with Southeast Asia. Unfortunately, it would seem that only one of these interests is fulfilled by siding with Beijing, that of countering US military presence. Moreover, the other interests – remaining a neutral great power, and developing greater economic relationships with Southeast Asia, are directly obstructed by Beijing's wolf-warrior diplomacy.
By siding with Beijing on all fronts, or even remaining silent on these trespasses, not only is Moscow undercutting its image a "great-power", it also brings itself directly in conflict with Beijing, and antagonises its relationships with IAPR members such as India and ASEAN. E.g. against the Indo-Pacific, Moscow continues to regard the Indian Ocean and India as supernumerary to the IAPR question (something may have to reconsider in light of recent events); China's territorial claims in East Asia have a direct impact on Moscow's navigation of its own territorial disputes with Japan and South Korea; Russian infrastructure projects in the SCS are stymied due conflicting China-ASEAN territorial claims.
The Economics of Being in Beijing's Shadow
On the economic front, Moscow has made use of the 'Greater Eurasia' mission centred on Russian-led economic multilateralism, with itself as a net-energy provider, physically as a conduit between Asia and Europe, and as an arms supplier. Among a number of highway, railway, sea-port, oil-rig infrastructure projects, two key ones are the Eastern Siberia-Pacific Ocean Pipeline network, and the Trans-Korean Railway system. With these projects, Moscow hopes to create trans-regional connectivity with Russia at the centre, beginning in the Russian Far East and Siberia, and ending in Europe.
Arms sales are a major contributor to Russia's image and economic advantages in the region; 60 percent of all arms purchased between 2014-18 in Southeast Asia were of Russian origin. In exchange for these sales, Moscow wishes to not only develop greater security cooperation in maritime, anti-piracy/terrorism and intelligence fields, but also directly barter the development of cooperative economic zones and other energy projects.
Unfortunately, the absence of appropriate funding, political will, and wider international interest, Greater Eurasia found itself tied, almost subservient to Beijing's BRI; an initiative that in itself is being challenged by both participants and non-parties. This spells not only the death knell of a "Russia-led" multilateralism, but also the strategic autonomy required by the Kremlin to maintain 'great-power' status.
Such is Beijing's shadow, that even individual deals with Vietnam and the Philippines for oil/gas exploration are viewed as contentious, e.g. Chinese fishing militias blocked Vietnamese and Rosneft workers from continuing oil-rig work in the Vanguard Bank in 2019, after Beijing warned Moscow not to do so in 2018.
And finally, while the economic field is already dominated by Beijing's commercial imperialism and the BRI, Russian arms sales also come into direct competition with China's growing defence export industry. It is yet another space, where the highly unequal partnership between Moscow and Beijing may spell poor crops for the former.
Normative Dilemma and Medium-Term Concerns
Many of the countries that Russia holds as gateways to the region – Japan, South Korea and ASEAN members – are in conflict with Beijing's territorial claims and economic imperialism; some directly under threat, others within the US-China dilemma.
Even though the Russia-US relationship has deteriorated over the years, essentially forcing a de facto, long-term Russia-China commitment, Moscow must realise that this relationship is harmful to its own interests. If Moscow's aims are to remain autonomous and neutral, and develop greater diplomatic and economic relationships in the region, an approach based on Chinese influence or within its shadow will permanently taint those aims. No longer will Russia be viewed as a non-regional power, even its attempts to wean away from Euro-centric trade will be choked by international controversy and resistance to Beijing's influence.
On the security front, analysts in the Kremlin are also taking cognisance of the fact that Russia's current position may require it to actively participate in a medium-term US-China conflict; something that would not only strain its own limited resources and hamper the revitalisation of the Eastern Military District and modernisation of the Pacific Fleet, but also its relationship with Southeast Asia.
Conclusion
Moscow's normative approach to the IAPR, its economic outreach to Southeast Asia, its 'Greater Eurasia' project, its desire to effectively balance US and allied presence, all are now under threat due to China's belligerency. The question though remains – how long will it take Moscow to pull away from Beijing's influence? The economic and security implications of pivoting support away from China, would be massive in Russia; the cost of losing amenable economic ties with Beijing, and a cohesive bulwark against US presence would be enormous.
Barring the issues of Hong Kong and Taiwan (issues that it will never take up), Moscow's desire to retain good-will and productive partnerships in Southeast Asia will however in the long-term, come under great duress due to China's nationalistic and belligerent foreign policy in the IAPR.
Crisis in Hong Kong: Can China Sustain?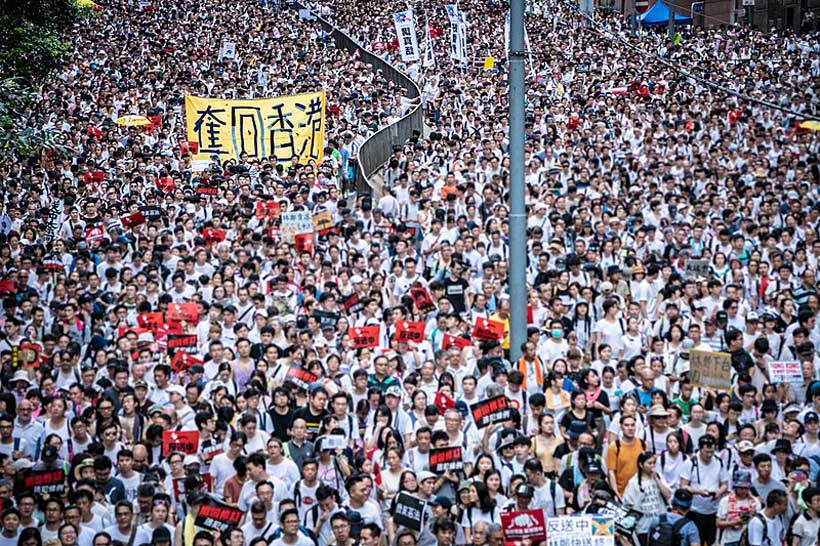 By attempting to put on a brave front, China cannot mask the problems that it is currently mired with. Over the past year, the country has faced protests from various regions that it claims as its own territories. After the outbreak of the COVID-19 pandemic, China has also been experiencing a certain degree of indignation from the international community. In addition to that, nations like the United States and India have either had an economic fallout with the country or are steadily withdrawing their financial investments from China. Also considering that every move that China makes is being viewed with suspicion if not critically evaluated, sheds light on how the nation is struggling to keep its allies close.
However, in the midst of so many issues, one major concern for China should be its economy. And given the ways in which it is attempting to shelter its financial status from the world, just raises some questions about the wellbeing of the economic giant. China's recent crackdowns on Hong Kong in the name of national security law, might have backfired. Even though the international financial hub, experienced a certain degree of autonomy, under the newly introduced law, its status will be no different from its mainland counterparts. This shift in the power balance might have some damaging implications on the Chinese economy.
Hong Kong's previously enjoyed autonomy was what made it an able economic arm of China. Due to its low tax rates and favorable legal and financial systems, it was able to attract sufficient investments from various institutions. As per the Ministry of Commerce of China, over 58% (USD 70 billion) of China's nonfinancial Outbound Direct Investment (ODI) went to Hong Kong as of 2018. By the end of the same year, this volume plummeted and reached USD 622 billion. Over 60% of the Chinese Foreign Direct Investment (FDI) is channeled via Hong Kong. Not to mention, the USD 1.1 trillion worth of Chinese bank assets that the territory holds. As of 2019, Chinese companies raised $64 billion globally, out of which $35 billion came from Hong Kong alone. Apart from that, the territory also plays an important role in bolstering the Chinese currency. Even though Hong Kong has its own currency, the Hong Kong dollar, it is also the biggest market for foreign exchange including the Chinese Yuan or the Renminbi. This serves as one of the primary reasons why investors are attracted to Hong Kong. From 2016 to 2019, alone, the rate of such foreign exchange transactions has increased by 3.9%, which is $77.1 billion in April2016, to $107.6 billion by April of 2019. However, in light of the pro-democracy movements in Hong Kong, these numbers have significantly decreased, as investors no longer feel safe to carry out their transactions there.
The national security law imposed on Hong Kong, mainly criminalizes four types of offences- sedition, subversion, terrorism and collusion with foreign forces. Even though these laws pertain to aspects of security, they do have some impacts on the Chinese economy as well. The new national security law is not just limited to Hong Kongers, but also extends to every cooperation that has investments or business in the region. The requirement would need them to be wary of not toeing the line. This has naturally dissuaded investors, especially foreign investors who do not wish to be caught up in the political and legal crossfires. Considering that Chinese political advisor, Leung Chun-ying, has publicly called for the boycott of HSBC, on social media platforms and China has been pressurizing accounting firms like PwC, Deloitte, KPMG, and Ernst & Young to investigate and fire employees who were associated with Hong Kong's pro-democracy protests. According to a survey carried out by the Hong Kong's American Chamber of Commerce, over 60% of its members believed that the national security law would harm their business and 29% of them considered relocating. This clearly shows the fear among enterprises and investors operating in Hong Kong.
Taking into account that China's new law diverges from its earlier policy of "one country, two systems", there is a high probability that the tax rates in Hong Kong might mirror those of the mainland. In such a case, Hong Kong which was previously known as the tax haven, would experience a serious downfall in its number of investors.
The repercussions due to the national security law were soon felt after it was imposed. On May 22nd of this year, Hong Kong's stock market plunged by 5%. This was considered to be one of the biggest falls since 2015. The property sector sub-index too fell by 7.7%, worse than the 2008 crisis. Companies like Sun Hung Kai Properties lost 7.1 percent and New World Development dropped 8.1 percent, while Wharf Real Estate Investment shed 8.7 percent. Hong Kong has also experienced a contraction of 8.9% , as a result of the combined effects of the COVID-19 pandemic, protests and U.S tensions. In response to the stock market plunge in May, the Hong Kong market saw an inflow of money from the mainland, as many Chinese state owned firms bought up the Hong Kong stocks. But this does not change the fact that ever since last year, the city has been experiencing major dips in its finances. One of the best indicators of its economic distress, is the fall in the Hong Kong's FDI. FDI for 2019, was $53.17 billion which is a decline by 45.2% since 2018. Additionally, Hong Kong's GDP in the second half of 2019, also fell by 1.2%. As per UNCTAD's officials, the city was met with disinvestments worth $48 billion.
But China is not unaware of Hong Kong's troubling finances, and is desperately yet subtly trying to grapple with the issue. To understand how China is dealing with a possible economic and legal recoil, one needs to take a look at its recent policies and actions. Soon after the declaration of the national security law, China launched the "Wealth Management Connect" on June 29, 2020, as a response to the flailing economy of Hong Kong. This was done with the intention of creating a better integration among all of China's territories together and also to turn the Greater Bay Area including Hong Kong, Macau and nine cities in Southern Guangdong province into a financial hub by 2030. According to this initiative, residents in the area will be allowed to buy wealth management products that are available in each other's markets. This will allow for better investments with the regions, under the PRC's supervision. However, the success rate of this initiative is highly debatable as a global recession might be in order due to the pandemic.
The Wealth Management Concept was just one aspect of the deal, Beijing now seeks to tax its diaspora to make up for its tax revenues. The income tax regulations were amended in January 2019, however, expatriates are feeling the burden of its enforcement since the past two months. The ones that are severely affected due to this change are the Chinese mainlanders who reside in Hong Kong. Many SOE's are informing their employees to declare their 2019 income, so that they can start paying taxes that contribute to their homeland. The tax rate that was previously 15% has been significantly increased to 45%. While the Chinese diaspora cope with this higher tax rate and the living expenses of Hong Kong, many analysts speculate that the city might experience a brain drain. As of 2019, around 29,200 people have been reported to leave the territory. Even though Hong Kong does not publish high frequency immigration reports, there has been a 50% increase in the applications for good citizenship cards, which are averaged to be around 2,935 as of June, 2019. The increasing taxes clubbed with the fear of protests, might lead to a wave of emigration from the region, thereby reducing the lucrativeness of Hong Kong and negatively affecting China's economy.
Despite the actions and regulations that China seems to have posed in the past year over its so- called territories, its actions in the international domain do not seem to fit in their own narratives. Trump and Xi Jinping have been engaged in a trade war for the most part of their presidencies. However, in light of the pandemic and the upcoming US presidential elections, this war seems to have been heated more than ever. As of February 2020, the US debt was estimated to be around $22 trillion. Out of which China owned $1.1 trillion, this amounted up to 21% of the US debt held overseas and 7.2% of the US's total debt load. These figures, however, have changed in the past three months alone, as China has increased its holdings of US treasury securities by USD 10.9 billion. This sudden spike in buying US debt amidst a trade war, appears to be suspicious to say the least. Buying of treasury bonds is a common practice in the global market among nations, as it enables a country to anchor their currency at a certain amount. China's sudden purchase of treasury bonds, could possibly mean that it is attempting to peg its currency to that of the US dollars. Another possible outcome could be that China might sell off these bonds at a higher rate in the future, so as to significantly damage the US economy. However, as per some Chinese sources, this shall be a "nuclear move" on the part of the Chinese. As per another Chinese source, China Power, the nation bought these treasury bonds in order to manage the exchange rate of the ChineseYuan, and such a trade does not give the nation an edge over the US. Despite whatever narrative that China wishes to bring to the table, it cannot be denied that its sudden interest in purchasing its rival's treasury bonds and taxing its own diaspora might be an indication of a bigger issue.
As of today, China is running out of economic allies. The US- China trade war had significant repercussions for the global market as is. But its recent conflict with India might affect China to a certain degree as well. In light of the recent border dispute between India and China, the notion of boycotting Chinese products in India has been increasingly popularized. India shares a trade deficit of $57 billion as of last year. If India, one of the largest consumers of the Chinese market were to boycott its products, this could have serious ramifications for the Chinese economy.
It is no secret that China has been met with criticisms on various fronts by the international community. But considering the recent events and the consequences of the coronavirus pandemic, China could be attempting to cover up a major economic breakdown within its system. Earlier this year, a Chinese company was accused of depositing a "ghost collateral". A private owned Chinese company, Wuhan Kingold Jewelry Inc., which owed many Chinese financial institutions and trust companies a loan of 20 billion Yuan ($2.8 billion) in the form of pure gold as a collateral, turned out to be fake. This company's Chairman is Jia Zhihong, an ex- military man who defaulted on paying his investors. When 83 tonnes of Chinese gold turns out to be gilded copper, it does not paint a very good picture for the Chinese economy. Many could pass this incident off as the default of Kingold, but there is more than what meets the eye. China's hasty enforcement of policies over its own territories and its apparently stable economy after suffering a major pandemic; whilst battling over issues of commerce with multiple nations, simply does not add up. In all probability, China could be heading towards an economic downfall and is still choosing to keep a tightlipped approach about it.