Lift in global economy prompts opportunities to tackle deep-rooted development issues
A three per cent upturn in the global economy has paved the way to readjust policy towards longer-term issues, such as addressing climate change, tackling existing inequalities and removing institutional obstacles to development, according to a new United Nations report on global economic prospects.
Launched in New York on Monday, among other things, the World Economic Situation and Prospects (WESP ) 2018 offers policy imperatives that include tackling inequality and delinking economic growth from environmental degradation.
"The World Economic Situation and Prospects 2018 demonstrates that current macroeconomic conditions offer policy-makers greater scope to address some of the deep-rooted issues that continue to hamper progress towards the Sustainable Development Goals," stated UN Secretary-General António Guterres in the Foreword.
According to the report, 2017 global economic growth had reached three per cent – its highest since 2011 – as crisis-related fragilities and the adverse effects of other recent shocks have subsided.
The improvement is widespread. Roughly two-thirds of the world's countries have experienced stronger growth in 2017 than in the previous year, and movement is expected to remain steady at three per cent in 2018 and 2019.
Noting that the recent pickup in global growth stems predominantly from firmer growth in several developed economies, the report states that East and South Asia remain the world most dynamic regions.
Despite the improved short-term outlook, the global economy continues to face longer-term challenges, including trade policy changes and rising geopolitical tensions.
The report highlighted that the improved macroeconomic situation has opened a door for reorienting policies, including to increase economic diversification; reduce inequality; support long-term investment; and tackle institutional deficiencies. It noted that addressing these challenges can generate stronger investment and productivity, higher job creation and more sustainable medium-term economic growth.
Uneven Growth
However, the recent economic improvements have been unevenly distributed across countries and regions.
Through 2019, negligible per capita income growth is expected in several parts of Africa, Western Asia and Latin America and the Caribbean – underscoring the urgent need to foster an environment that will both accelerate medium-term growth prospects and tackle poverty through policies that address income and opportunity inequalities.
The report also found that – hindered by institutional deficiencies, inadequate basic infrastructure and greater exposure levels to natural disasters, along with challenges to security and political instability – very few least developed countries (LDCs ) are expected to reach the Sustainable Development Goal target for GDP growth of "at least 7 per cent" (SDG 8.1) in the near term.
In addition to mobilizing financial resources to meet LDC investment needs, policies must also focus on conflict prevention and removing barriers that continue to hinder more rapid progress.
After remaining flat for three consecutive years, preliminary estimates suggest that 2017 global energy-related CO2 emissions increased, according to WESP.
"While the upturn in global growth is a welcome sign of a healthier economy, it is important to remember that this may come at an environmental cost," said Under-Secretary-General for Economic and Social Affairs Liu Zhenmin.
As the frequency of weather-related shocks continues to rise, the urgent need to build resilience against climate change and prioritize environmental protection is becoming more prevalent.
International shipping and aviation emission polices, which do not fall under the purview of the Paris Agreement, must be strengthened as their emissions continue to grow faster than those from road transport.
"This calls for stronger efforts to delink economic growth and environmental degradation – as also emphasized by the UN Climate Change Conference in Bonn last month," stressed Mr. Liu.
EU and 16 WTO members agree to work together on an interim appeal arbitration arrangement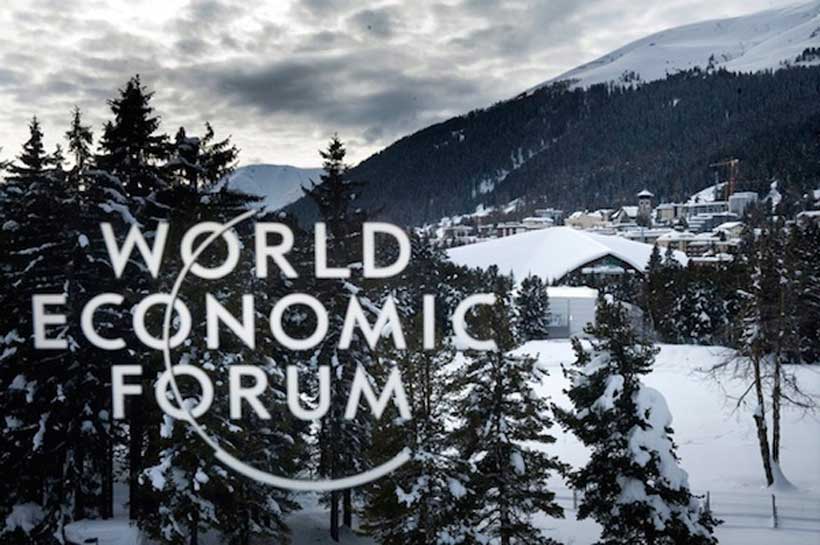 EU and Ministers from 16 Members of the World Trade Organization (WTO) have agreed to develop a multi-party interim appeal arrangement that will allow the participating WTO members to preserve a functioning and two-step dispute settlement system at the WTO in disputes among them. This initiative was launched in mid-December 2019 by the EU and a number of other WTO members following the effective paralysis of the WTO Appellate Body, due to the blockage of any new appointments since 2017.
Commissioner for Trade Phil Hogan said: "This statement testifies to the high importance that the EU and the participating WTO members attach to retaining a two-step dispute settlement process in WTO trade matters. The multiparty appeal arbitration arrangement will guarantee that the participating WTO members continue to have access to a binding, impartial and high-quality dispute settlement system among them. Let me underline again that this remains a contingency measure needed because of the paralysis of the WTO Appellate Body. We will continue our efforts to seek a lasting solution to the Appellate Body impasse, including through necessary reforms and improvements."
The multi-party interim arrangement will be based on Article 25 of the WTO Dispute Settlement Understanding (DSU). It will secure the participating WTO members (Australia, Brazil, Canada, China, Chile, Colombia, Costa Rica, the European Union, Guatemala, Republic of Korea, Mexico, New Zealand, Norway, Panama, Singapore, Switzerland, and Uruguay) an effective and binding dispute settlement process for potential trade disputes among them.
The arrangement is a contingency measure and it will only apply until the WTO Appellate Body becomes operational again. The EU believes that an independent and impartial appeal stage, giving the necessary guarantees of rulings of the highest quality, must continue to be one of the essential features of the WTO dispute settlement system.
CTCN publication explores role of technology transfer in raising climate ambition
The Climate Technology Centre and Network (CTCN) has published a report titled, 'Climate Change Strategies 2020′, which highlights the role of technology transfer in the fight against climate change. The publication includes contributions from Patricia Espinosa, Executive Secretary, United Nations Framework Convention on Climate Change (UNFCCC), as well as a foreword by CTCN Director, Rose Mwebaza, on how CTCN connects countries with the know-how, technology and finance to achieve their climate goals.There are different sections introducing best practices and cases stories regarding the action, technology, systematic change and making it happen.
The publication outlines the organizational structure and operating modalities of the CTCN in fulfilling its technology support and financing mandate for Parties to the UNFCCC. It explains how CTCN interventions help to build country capacities to adopt and use climate technology, including through engaging local partners to develop context-specific solutions that are implemented through the global network of more than 500 specialized technical partners.
It discusses the role of CTCN members in disseminating knowledge products, such as technology assessments, and information on new technologies and approaches, through the ctc-n.org online portal, which also serves as a clearinghouse for information on technical assistance interventions undertaken by the CTCN and its partners.
The United Nations Environment Programme (UN Environment) hosts the CTCN in collaboration with the United Nations Industrial Development Organization (UNIDO) and the support of a consortium of partners that are engaged in some 1,500 activities related to climate technologies in over 150 countries.
Mongolia, ADB Sign Grant to Develop Participatory Food Waste Recycling
The Asian Development Bank (ADB) and the Government of Mongolia have signed a $3 million grant agreement to improve food waste recycling in local communities in the capital city, helping to keep Ulaanbaatar cleaner.
"Discarded food waste sullies the city and can be unhealthy for the people living here," said ADB Country Director for Mongolia Mr. Pavit Ramachandran. "Implemented jointly with the government, the grant will help improve the living conditions in Ulaanbaatar by introducing participatory food waste recycling practices. It supports national programs and policies of Mongolia on solid waste management and the operational priorities of ADB's long-term strategy—Strategy 2030."
Around 1.2 million tons of solid waste are generated annually in Ulaanbaatar. Although close to 20% of the waste is recycled, food waste is typically dumped in formal or informal landfills. This large quantity of food waste pollutes the soil and groundwater and damages the health of urban communities, particularly in ger areas, where there are few water, sanitation, and waste disposal services.
The Ulaanbaatar Community Food Waste Recycling Project, with the participation of local communities, will identify food waste generation and composting options based on current food waste recycling practices. It will also pilot both smaller and larger food waste recycling activities, scale-up existing projects across Ulaanbaatar, and raise overall awareness of the need to recycle food waste.
The project is funded by the Japan Fund for Poverty Reduction, which has supported projects in Mongolia in poverty alleviation, improving livelihoods, and safeguarding the environment over the past 20 years.