UNWTO appoints First Lady of Iceland as Special Ambassador for Tourism and the SDGs
H.E. Ms. Eliza Jean Reid, First Lady of Iceland has been nominated as Special Ambassador for Tourism and the Sustainable Development Goals (SDGs). The appointment took place at the second UNWTO/UNESCO World Conference on Tourism and Culture, an official event of the International Year of Sustainable Tourism for Development 2017, being held in Muscat, Sultanate of Oman on 11 and 12 December.
UNWTO launched the Special Ambassadors for Tourism and the SDGs programme as a legacy of the International Year of Sustainable Tourism for Development 2017. The programme aims at advocating for the contribution of sustainable tourism´s to the 17 SDGs and encouraging the full integration of tourism and the SDGs in national, regional and global agendas.
In her intervention at the Conference H.E. Ms. Eliza Jean Reid underlined the relevance of sustainable tourism as a means to build peace and social cohesion "A strong, positive correlation exists between tourism and peace. The very existence of tourism depends on peace and security. Tourism represents a vital force for peace and a factor of friendship and understanding among the peoples of the world, because of the direct contacts it engenders between people of different cultures and lifestyles." she said.
"With my strong belief in the power of sustainable tourism to help reduce inequality and increase tolerance, it is a tremendous honour for me to have been asked to be a Special Ambassador for Tourism and the Sustainable Development Goals." she added.
"By becoming a Special Ambassador on Tourism and SDGs the First Lady who personify Iceland's wholehearted commitment to sustainable tourism development will surely provide an invaluable support to our efforts to make tourism more sustainable and increase our contribution to all 17 SDGs" said UNWTO Secretary-General Taleb Rifai.
UNWTO and IATA Collaborate on Destination Tracker to Restore Confidence in Travel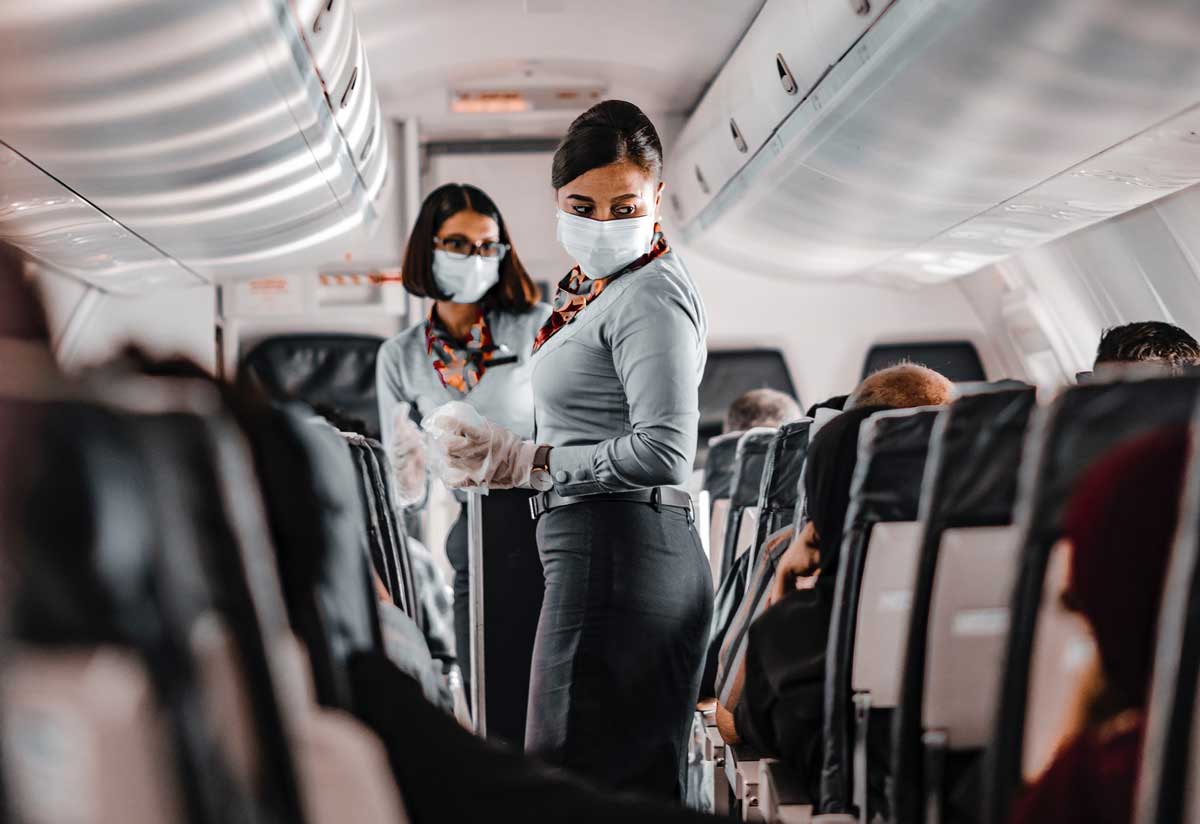 The World Tourism Organization (UNWTO) and the International Air Transport Association (IATA) announce a Destination Tracker in preparation for the restart of international travel. It is the result of both organizations joining efforts to boost confidence and accelerate recovery of the tourism sector when borders reopen. The UNWTO-IATA Destination Tracker is a new free online tool for governments to provide information on COVID-19 requirements for travel and the measures in place at the destination.
The tool is available through the websites of both organizations and will provide information on:
COVID-19 Indicators including infection rates, positivity rates, and vaccination roll out by destination/country.
Air Travel Regulations, including test and quarantine requirements, provided by IATA's Timatic solution.
Destination Measures, including general health and safety requirements such as use of masks, transit through a country, curfew, or regulations related to restaurants and attractions, provided by national tourism organizations.
The Destination Tracker will fulfil a key need by providing clarity on COVID-19 measures affecting tourism. The situation for travelers is complex with UNWTO data showing that one in three destinations remains closed to tourists. Moreover, restrictions and in-country measures are continuously being revised.
Governments can use the Destination Tracker to post COVID-19 travel information so that potential travelers will know what to expect at their destination. When fully populated with updated destination information, travel stakeholders including Destination Management Organizations (DMOs) and travel agencies, will be able to obtain the latest destination information, enabling travelers to make informed decisions when borders reopen and travel resumes. The development of the Tracker framework is now complete. Up-to-date information on COVID-19 indicators and air travel regulations is available and systematically updated. Destination information is being progressively uploaded, expanded and updated with official sources as the COVID-19 situation evolves.
UNWTO Secretary-General Zurab Pololikashvili says: "UNWTO is pleased to reinforce its partnership with IATA, a UNWTO Affiliate Member, to provide this important tool. Travelers and companies will be able to check requirements in place for air travel, as well as what measures will be in place at the visited destination. We trust this tool is also critical for governments to track existing travel restrictions and support the safe restart of our sector."
"It has been more than a year since the freedom to travel was lost as COVID-19 measures saw borders close. When governments have the confidence to re-open borders people will be eager to travel. And they will need accurate information to guide them. With the support of national tourism organizations, the UNWTO-IATA Destination Tracker will help travelers and travel companies obtain the latest information for travel planning," said Willie Walsh, IATA's Director-General.
The UNWTO-IATA Destination Tracker builds on the existing partnership between the two parties. In October 2020, UNWTO and IATA signed a Memorandum of Understanding to work together to restore confidence in international air travel. The agreement will also see the two agencies partner to foster innovation to drive the restart of tourism, promote greater public-private collaboration in the field of aviation and the tourism sector in general, and advance progress already made towards achieving greater sustainability and resilience.
UNWTO and Facebook: Leverage Digital Marketing to Restart Tourism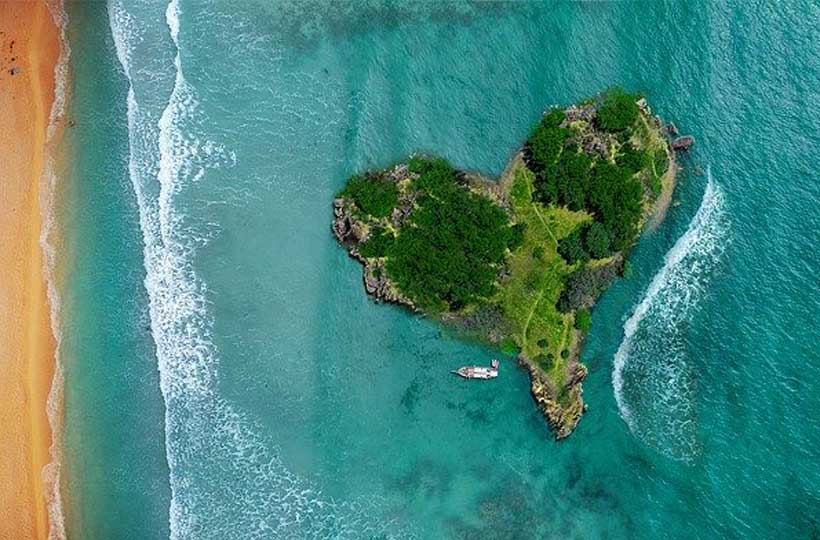 The World Tourism Organization (UNWTO) and Facebook have partnered to help global destinations make use of the power of digital marketing as they look to welcome tourists back safely.
Over the past year, the United Nations specialized agency for tourism has been supporting its Member States on a series of initiatives relating to market intelligence and marketing. Now, as tourism begins to restart in some parts of the world, a series of special sessions were held jointly with Facebook to deliver a range of key insights into how the effective use of digital marketing can help destinations gain a competitive advantage in the challenging months ahead.
Three sessions, one each in English, Spanish and French, welcomed participants from 30 countries. The sessions focused on Facebook and Instagram Communication Insights and Best Practices, with participants also given an overview of digital tools and tips for communicating with their target audiences, including through Messenger and WhatsApp. Alongside this, the sessions highlighted the importance of metrics and other key tools in measuring the success of digital marketing campaigns, and role of advertising and creativity in reaching new audiences.
Sandra Carvao, UNWTO Chief, Market Intelligence and Competitiveness, says: "We are very happy to have Facebook on board with us to bring the fundamentals and best cases of digital marketing to our Members. Our partnership will help destinations be better prepared for a new market framework and allow them to use data and digital marketing to reach new audiences and restart their tourism sectors.
Nicolai Gerard, Facebook EMEA Government Politics & NonProfit Marketing Solution Director says: "We are very pleased to work with UNWTO to help global destinations take advantage of all the benefits that digital solutions and tools can offered. In the times we are living, it is key for the travel industry to implement digital marketing strategies to accelerate the road to recovery. With this partnership, we believe that travel destinations will gain the necessary tools and skills that will allow them to use all the services available through our family of apps".
Advancing Harmonized Travel Protocols and Financing Tourism's Survival
The World Tourism Organization (UNWTO) has again convened its Global Tourism Crisis Committee to lead the sector in harmonizing travel and health protocols and securing vital financing for businesses struggling to survive an historic crisis.
The ninth meeting of the Crisis Committee advanced solutions to the biggest challenges standing in the way of international travel returning.
Committee members, drawn from political leadership, international organizations, including UNWTO's sister UN agencies, finance and the private sector, discussed the Crisis Committee's Recommendations, which focus on four core areas: the resumption of safe, cross-border travel; promoting safe travel at all points of the tourist journey; providing liquidity to tourism businesses and protecting jobs, and restoring confidence in travel.
The virtual meeting was co-hosted by the Kingdom of Saudi Arabia. Opening the proceedings, the Minister for Tourism, His Excellency Ahmad bin Aqil Al Kateeb, said: "Saudi Arabia has been collaborating with partners across the public and private sectors both regionally and globally to accelerate the resumption of international travel. The facilitation of safe and seamless travel is the only way to restore confidence among travelers and tourism businesses, which will ultimately be the drivers of the sector's recovery."
Harmonized protocols and building confidence
The Committee backed the proposed EU Digital Green Pass as an example of joined-up protocols for other regions to follow. Addressing the meeting, EU Vice President Margaritis Schinas said that "we can make summer 2021 the beginning of the post-pandemic era, one that is safer, more sustainable, more resilient and more prosperous". He stressed that "the tourism sector can – and should – be at the forefront of this effort, leading the recovery of the European and the global economy".
Mr. Schinas also outlined the work being done to raise consumer confidence in tourism, already devastated by issues surrounding cancelling and refunding travel services and noted: "UNWTO's efforts to develop an International Code for the Protection of Tourists are most welcome". The landmark legal code is one of several key UNWTO initiatives aimed at restoring confidence in international travel.
Also at the Committee, UNWTO and IATA (the International Air Transport Association) announced the forthcoming launch of a new Destination Tracker. This tool will be available on the websites of both organizations and provide comprehensive and up-to-date information on the restrictions and requirements of airlines and destinations, allowing tourists to make informed choices.  
Recommendations for Recovery
The Recommendations of the UNWTO Global Tourism Crisis Committee highlight the importance of basing policies on current international health and aviation regulations, including but not limited to provisions from the World Health Organization (WHO) and those the International Civil Aviation Authority (ICAO), most notably its 'Take Off' guidance and the work of its Civil Aviation Recovery Taskforce (CART). The Recommendations also call for the creation of Public Health Corridors, the implementation of digital health solutions and the development of a common "traffic-light" system as a recognizable risk management framework. In presenting the Recommendations,  the Minister of Tourism of Greece and Chair of the UNWTO Crisis Committee's Technical Group, Harry Theoharis, said that "this year we have more tools in our arsenal, including vaccinations, to address all concerns of travellers and people employed in the tourism sector."
Financing tourism's survival
Through the Global Tourism Crisis Committee, UNWTO also advanced on its work addressing one of the other key challenges facing global tourism, namely the sudden halt of tourism cash flow and the need to support businesses and protect jobs. Along with ICAO and the WHO, UNWTO is one of the only UN agencies working with the OECD on its International Mobility Initiative. UNWTO is also working closely with the European Bank for Reconstruction and Development (EBRD).  
OECD and EBRD again contributed to the latest meeting of the Crisis Committee, advancing coordinated efforts to both support tourism businesses through the current crisis and also to build future resilience and achieve greater sustainability, including through promoting green investments in the sector. Also updating the Committee were the Inter-American Development Bank (IDB) and the International Finance Corporation (IFC), with their representatives focusing in particular on the potential role of innovation, green investments in tourism and on supporting businesses, now and during the recovery phase.