UN launches campaign for 70th anniversary of Universal Declaration
The United Nations on Sunday kicked off in Paris, France, a year-long campaign to honor the foundational human rights document, which next year marks its 70th anniversary.
Since the proclamation of the Universal Declaration of Human Rights in 1948, "human rights have been one of the three pillars of the United Nations, along with peace and development," said Secretary-General António Guterres in his message for Human Rights Day, annually observed on 10 December.
As "one of the world's most profound and far-reaching international agreements," the Universal Declaration proclaimed the inalienable rights of every human being regardless of race, colour, religion, sex, language, political or other opinion, national or social origin, property, birth or other status. It is the most translated document in the world, available in more than 500 languages.
Mr. Guterres noted that while human rights abuses did not end when the Universal Declaration was adopted, the instrument has helped countless people to gain greater freedom and security, and has also helped to prevent violations, obtain justice for wrongs, and strengthen national and international human rights laws and safeguards.
"Despite these advances, the fundamental principles of the Universal Declaration are being tested in all regions," he said, citing rising hostility towards human rights and those who defend them by people who want to profit from exploitation and division.
"We see hatred, intolerance, atrocities and other crimes. These actions imperil us all," he said, urging people and leaders everywhere to stand up for all human rights – civil, political, economic, social and cultural – and for the values that underpin hopes for a fairer, safer and better world for all.
The year-long campaign started at Palais de Chaillot in Paris on Sunday, with an event also to be held on Monday at UN Headquarters in New York. UN Information Centres around the world will also launch commemorative activities.
For his part, UN High Commissioner for Human Rights Zeid Ra'ad Al Hussein said that thanks to the Universal Declaration, the daily life of millions has been improved, untold human suffering has been prevented and the foundations for a more just world have been laid.
"While its promise is yet to be fulfilled, the very fact that it has stood the test of time is testament to the enduring universality of its perennial values of equality, justice and human dignity," he said.
The period leading up to 10 December 2018, the 70th anniversary of the Universal Declaration, will be "a year of intense and profound reflection on the continuing and vital importance of each and every one of the 30 articles contained in this extraordinary document."
Today, as World War II and the Holocaust grow distant, that awareness appears to be evaporating at an alarming rate, and the enormous progress that has been achieved through progressive enactment of human rights principles, as laid out in the Universal Declaration, is being increasingly forgotten or willfully ignored, Mr. Zeid said.
He said it is right to honour its achievements and pay tribute to its inspired architects on the 70th anniversary year, but "we should be under no illusions: the legacy of the Universal Declaration is facing threats on many fronts."
"We must organize and mobilize in defence of human decency, in defence of a better common future… We must take a robust and determined stand: by resolutely supporting the human rights of others, we also stand up for our own rights and those of generations to come," he said.
Surging electricity demand is putting power systems under strain around the world
Global electricity demand surged in 2021, creating strains in major markets, pushing prices to unprecedented levels and driving the power sector's emissions to a record high. Electricity is central to modern life and clean electricity is pivotal to energy transitions, but in the absence of faster structural change in the sector, rising demand over the next three years could result in additional market volatility and continued high emissions, according an IEA report released today.
Driven by the rapid economic rebound, and more extreme weather conditions than in 2020, including a colder than average winter, last year's 6% rise in global electricity demand was the largest in percentage terms since 2010 when the world was recovering from the global financial crisis. In absolute terms, last year's increase of over 1 500 terawatt-hours was the largest ever, according to the January 2022 edition of the IEA's semi-annual Electricity Market Report.
The steep increase in demand outstripped the ability of sources of electricity supply to keep pace in some major markets, with shortages of natural gas and coal leading to volatile prices, demand destruction and negative effects on power generators, retailers and end users, notably in China, Europe and India. Around half of last year's global growth in electricity demand took place in China, where demand grew by an estimated 10%. China and India suffered from power cuts at certain points in the second half of the year because of coal shortages.
"Sharp spikes in electricity prices in recent times have been causing hardship for many households and businesses around the world and risk becoming a driver of social and political tensions," said IEA Executive Director Fatih Birol. "Policy makers should be taking action now to soften the impacts on the most vulnerable and to address the underlying causes. Higher investment in low-carbon energy technologies including renewables, energy efficiency and nuclear power – alongside an expansion of robust and smart electricity grids – can help us get out of today's difficulties."
The IEA's price index for major wholesale electricity markets almost doubled compared with 2020 and was up 64% from the 2016-2020 average. In Europe, average wholesale electricity prices in the fourth quarter of 2021 were more than four times their 2015-2020 average. Besides Europe, there were also sharp price increases in Japan and India, while they were more moderate in the United States where gas supplies were less perturbed.
Electricity produced from renewable sources grew by 6% in 2021, but it was not enough to keep up with galloping demand. Coal-fired generation grew by 9%, serving more than half of the increase in demand and reaching a new all-time peak as high natural gas prices led to gas-to-coal switching. Gas-fired generation grew by 2%, while nuclear increased by 3.5%, almost reaching its 2019 levels. In total, carbon dioxide (CO2) emissions from power generation rose by 7%, also reaching a record high, after having declined the two previous years.
"Emissions from electricity need to decline by 55% by 2030 to meet our Net Zero Emissions by 2050 Scenario, but in the absence of major policy action from governments, those emissions are set to remain around the same level for the next three years," said Dr Birol. "Not only does this highlight how far off track we currently are from a pathway to net zero emissions by 2050, but it also underscores the massive changes needed for the electricity sector to fulfil its critical role in decarbonising the broader energy system."
For 2022-2024, the report anticipates electricity demand growing 2.7% a year on average, although the Covid-19 pandemic and high energy prices bring some uncertainty to this outlook. Renewables are set to grow by 8% per year on average, serving more than 90% of net demand growth during this period. We expect nuclear-based generation to grow by 1% annually during the same period.
As a consequence of slowing electricity demand growth and significant renewables additions, fossil fuel-based generation is expected to stagnate in the coming years, with coal-fired generation falling slightly as phase-outs and declining competitiveness in the United States and Europe are balanced by growth in markets like China and India. Gas-fired generation is seen growing by around 1% a year.
Competition to Find Solutions to Reduce Overfishing in Coastal Fisheries
The World Bank Coastal Fisheries Initiative – Challenge Fund (CFI-CF) is launching a competition to seek collaborative solutions to reduce overfishing by supporting coordination among fishers and collaboration across seafood value chains. The competition seeks innovative solutions that promote the productive and sustainable use and management of coastal fish stocks in Cabo Verde, Ecuador, Indonesia, and Peru. Both new and established coalitions of fishing and coastal communities, businesses, and/or nonprofit organizations are invited to apply.
Overfishing is among the biggest challenges threatening the health of the world's oceans, the livelihoods of millions living in coastal communities, and the business opportunities of seafood and related industries. Each year, global fisheries lose out on US$83 billion in economic benefits due to overfishing (World Bank "The Sunken Billions Revisited"), a sum that could instead be productively reinvested in people, communities, and economies. Limited coordination among fishers and seafood stakeholders has blocked the development of viable solutions to overfishing, resulting in the continued loss of natural resources and economic benefits.
"The Coastal Fisheries Initiative – Challenge Fund is committed to improving coastal fisheries, which are important sources of food and livelihoods for local communities. This competition is a call to action to bring together all of the actors in the seafood industry to tackle this perennial problem of overfishing," said Mimi Kobayashi, Senior Environmental Economist at the World Bank and team leader of the CFI-CF. "Although this issue remains challenging, we are confident that we will receive some innovative and game-changing solutions."
This competition aims to mobilize the collective power of fisheries and seafood stakeholders to design and implement solutions that systematically reduce overfishing in a self-sustained way by effectively engaging stakeholders. Solutions should address the restoration of already degraded fish stocks, while protecting people who are impacted when fishing is reduced.
Eligible applicants will receive mentoring and coaching support to improve their approaches and then can re-apply to increase their chances of winning.
One winner and one runner up will be selected in Cabo Verde, Ecuador, Indonesia, and Peru and announced at a virtual Knowledge Sharing Event in Spring 2022. Winners and runners up will participate in a week-long series of virtual events designed to share knowledge and experience in advancing productive and sustainable coastal fisheries. They will also receive dissemination support from the World Bank and acceleration services to improve and implement their solutions from competition partners.
The CFI-CF project is part of the Coastal Fisheries Initiative (CFI), a collaborative, global effort funded by the Global Environment Facility (GEF) and led by FAO.
Canada's bold policies can underpin a successful energy transition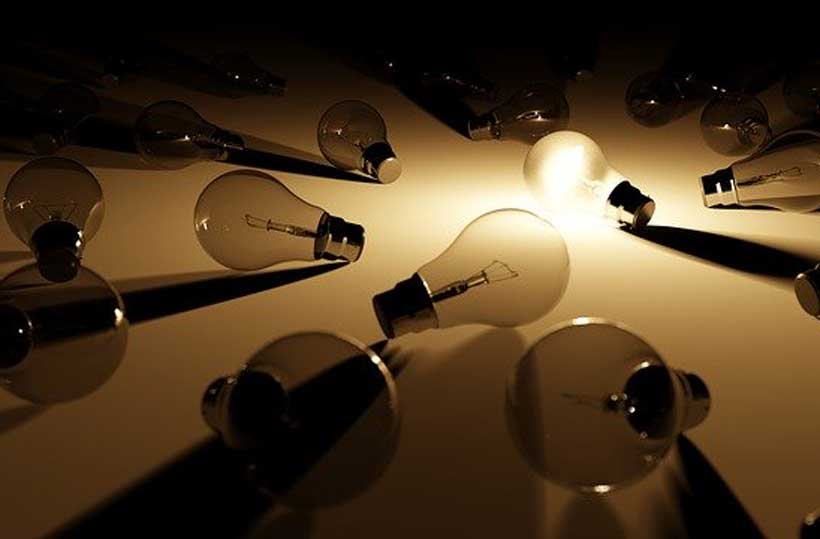 Canada has embarked on an ambitious transformation of its energy system, and clear policy signals will be important to expand energy sector investments in clean and sustainable energy sources, according to a policy review by the International Energy Agency.
Since the IEA's last in-depth review in 2015, Canada has made a series of international and domestic climate change commitments, notably setting a target to cut greenhouse gas emissions by 40-45% from 2005 levels by 2030 and a commitment to reach net zero emissions by 2050.
To support those climate and energy targets, governments in Canada have in recent years worked on a number of policy measures, including an ambitious carbon-pricing system, a clean fuels standard, a commitment to phase out unabated coal-fired electricity by 2030, nuclear plant extensions, methane regulations in the oil and gas sector, energy efficiency programmes and measures to decarbonise the transport sector.
"Canada has shown impressive leadership, both at home and abroad, on clean and equitable energy transitions," said IEA Executive Director Fatih Birol, who is launching the report today with Jonathan Wilkinson, Canada's Minister of Natural Resources. "Canada's wealth of clean electricity and its innovative spirit can help drive a secure and affordable transformation of its energy system and help realise its ambitious goals. Equally important, Canada's efforts to reduce emissions – of both carbon dioxide and methane – from its oil and gas production can help ensure its continued place as a reliable supplier of energy to the world."
Canada's profile as a major producer, consumer and exporter of energy presents both challenges and opportunities for reaching the country's enhanced targets. Energy makes up 10% of gross domestic product and is a major source of capital investment, export revenue and jobs. Moreover, Canada's highly decentralised system of government means that close coordination between federal, provincial and territorial governments is essential for a successful energy transition.
"This report acknowledges Canada's ambitious efforts and historic investments to develop pathways to achieve net-zero emissions by 2050 and ensure a transition that aligns with our shared objective of limiting global warming to 1.5 degrees Celsius, " said Minister Wilkinson. "These are pathways that make the most sense for our people, our economy and our country and will also yield technology, products and know-how that can be exported and applied around the world."
The IEA finds that emissions intensity from Canada's oil and gas production has declined in recent years, but the sector remains a major source of greenhouse gases, accounting for about a quarter of the country's GHG emissions. Along with strong action to curb methane emissions, improving the rate of energy technology innovation will be essential for the deep decarbonisation that is needed in oil and gas production, as well as in the transport and industry sectors. Canada is actively advancing innovation in a number of key fields, including carbon capture, utilisation and storage; clean hydrogen; and small modular nuclear reactors, with a view to serving as a supplier of energy and climate solutions to the world. The IEA notes that further federal support for research, development and demonstration would help accelerate progress towards these goals.
The IEA is also recommending that Canada's federal government promote a comprehensive energy efficiency strategy in consultation with provinces and territories that sets clear targets for energy efficiency in the buildings, industry and transport sectors
The IEA report highlights that Canada's electricity supply is among the cleanest in the world, with over 80% of supply coming from non-emitting sources, thanks to the dominance of hydro and the important role of nuclear. To further support the expansion of clean power and electrification, the report encourages increased interconnections among provinces and territories to ensure balanced decarbonisation progress across the country.
The IEA commends Canada on its efforts to advance a people-centred approach to its clean energy transition, including initiatives to promote diversity and inclusion in clean energy sectors; programmes to increase access to clean energy in northern, remote and Indigenous communities; and actions to enable just transitions for coal workers and their communities.
"Canada has laid out a comprehensive set of policy measures and investments across sectors to meet its climate targets, including a strong clean energy component to its Covid-19 economic recovery efforts," said Dr Birol. "I hope this report will help Canada navigate its path toward economy-wide emissions reductions and a net zero future."