Can Australia,offer an alternative narrative in the Indo-Pacific?
An excessively unpredictable and isolationist United States, under the US President Trump, whose transactionalism borders on being simplistic, has caused discomfort globally – even more so in the Asia-Pacific region now referred to as the Indo-Pacific. This discomfort is exacerbated the fact, that the US' unpredictable approach, has been simultaneously accompanied by an increasingly assertive China.
Along with India, Japan and ASEAN members like Singapore, one of the countries which has taken note of the Trump Administration's unpredictable approach towards the Indo-Pacific region is Australia.
Australia's reservations with regard to US isolationism and Chinese expansionism
In a White Paper on Foreign Policy (2017), the Australian government while recognizing the less pro-active approach of the Trump Administration, unequivocally argued in favor of more robust engagement between the US and the Indo-Pacific Region
'We believe that the United States' engagement to support a rules-based order is in its own interests and in the interests of wider international stability and prosperity'
The White Paper while drawing attention to the unpredictable approach of the US, also highlights the rise of China. While Australia has robust economic ties with Beijing, with bilateral trade estimated at well over 100 Billion USD in 2016 and Chinese Investments in Australia estimated at over 15 Billion USD for 2016, The White Paper has not refrained from expressing concern over China's assertive stand on the South China sea issue.
'Australia is particularly concerned by the unprecedented pace and scale of China's activities.. Australia opposes the use of disputed features and artificial structures in the South China Sea for military purposes'.
The Chinese media has been unsparing in its criticism of the White Paper. An editorial in Global Times went to the extent of saying that:
' …China can move its ties with Australia to a back seat and disregard its sensitivities'.
It is not just the White Paper which has drawn attention to China's increasing influence. There has been skepticism with regard to the One Belt One Road Project. Commenting on the OBOR, Commenting on the project, Foreign Affairs and Trade Secretary, Frances Adamson stated:
'We know from our neighbours in the South Pacific in particular that infrastructure projects can come with very heavy price tags and the repayment of those loans often can be absolutely crippling and that's why you'd expect Australia has an interest in governance arrangements'.
Australia's Role in the Indo-Pacific and Quad Alliance
Keeping in mind the twin challenges discussed above, Australian policy makers, think-tanks and strategic analysts have been working towards building an alternative narrative in the Asia-Pacific/Indo-Pacific. One of them is nudging India to play a more significant role in the Indo-Pacific.
A 2013 White Paper on Defence released by the Australian government (Department of Defense), referred to what was earlier called the Asia-Pacific as the' Indo-Pacific' region. The White Paper also spoke about the importance of the India-Australia relationship:
'India and Australia have a shared interest in helping to address the strategic changes that are occurring in the region. Australia and India are also important trade partners and share a commitment to democracy, freedom of navigation and a global order governed by international law'
During former PM Julie Gillard's state visit to India in October 2012, the joint statement between her and Dr. Manmohan Singh:
'India and Australia share a common interest in the Indian Ocean and in the maintenance of stability and security through the Indian-Pacific region'.
Common Values which bind the Quad
Ironically, while Australia has been worried about US isolationism, Secretary of State Rex Tillerson in his address delivered on the eve of his India visit in October 2017, at CSIS, Washington DC had not referred to not just the close strategic ties, but also to the possibility of Australia 'anchoring' the India-Japan-US alliance.
Earlier too in 2007, Australia, Japan, India and the US had established 'Quad held naval exercises, but due to Chinese pressure, Australia walked out of the alliance. This time, all the four participants in the alliance are much clearer and Australia too is not likely to blindly toe the Chinese line. A meeting of the Quad was held in Manila on the eve of the ASEAN Summit, with representatives from all four countries.
The statement of the Australian Foreign Ministry post the meeting outlined the key factors which bind the Quad Alliance. Said the statement:
"The officials examined ways to achieve common goals and address shared challenges in the region. This includes upholding the rules-based order in the Indo-Pacific and respect for international law, freedom of navigation and overflight, increase connectivity,"
Beyond the strategic dimension
It is important to bear in mind, that the Quad is bound by democratic values, openness and a respect for the rule of Law. Shinzo Abe, who was one of the key architects of the Quad grouping had thought of it as a 'concert of Asian Democracies'
Australia has strongly stood for some of the ideas and values which are under threat; Democracy, Diversity, Freedom of Speech.
One clear instance of Australia's reasonable commitment to freedom of speech is it's nuanced but reasonably firm response to the aggressive behavior of Chinese students on Australian campuses. This in spite of the fact that out of the roughly 5,80,000 overseas students in Australia (taking into account Vocational Training, English Language Training along with higher education) Chinese students (estimated at 170,547) account for roughly 29 percent of the enrollment. A large section of the media, intelligentsia did not shy away from lashing out at the assertive and aggressive behavior of Australian students
While in one instance, students objected to a Professor at the University of Newcastle, mentioning Taiwan as independent. In another, an IT Professor at Sydney University displayed a map showing Arunachal Pradesh, Aksai Chin, and Ladakh as part of India, and had to apologize to Chinese students. While in the second instance, the Professor was forced to apologize to the students, a number of articles in the media have drawn attention to the aggression of the Chinese students and hit out at them. Government officials to have drawn attention to this. While Secretary of the Foreign Affairs Department, Frances Adamson commenting on these incidents stated that international students should engage with ideas they disagree with and not 'silently withdraw' or 'blindly condemn'. The head of Australia's spy agency had also drawn attention to increased Chinese interference on Australian campuses through organizations like the CCSA (Chinese Students and Scholars Association).
The Australian government decision to announce laws which curbs foreign funding, was also done with an eye on China, which has been seeking to influence the domestic political system. The Chinese have criticized this move, saying that Beijing has not interfered in Australia's domestic political system and such Australia's recent move would harm the bilateral relationship.
Conclusion
While Australia can emerge as a key stakeholder in the alternative narrative emerging in the Indo-Pacific, it needs to be consistent in its commitment to open borders, and not put in place tougher anti-immigration laws which are insular and not in consonance with the aspirations of a more open Indo-Pacific. While being vigilant, it needs to be a true beacon of freedom and openness, something which has been emphasized by its Government and something the Quad stands for. While the alternative narrative need not be Anti-China, but it has to have a clear and tough stand on certain values.
Why should Myanmar put its cards on Bangladesh
With Myanmar being the 6th country to recognize the independent Bangladesh on 13th January 1972, it has been more than 50 years that Myanmar and Bangladesh has officially began their bilateral relation. Over the course of time, the two states have maneuvered through various diplomatic ups and downs, nevertheless, cooperation has always been championed from Bangladesh's flank. The Republic of Union of Myanmar has been embroiled with several internal strife ever since its independence from the British rule in 1948. Myanmar and Bangladesh share a border of 271 km, despite a relatively short border internal strife can be ominously felt in Bangladesh.
The fleeing of Rohingya community at the onset of military crackdown from neighboring Rakhine State in 2017 has put severe strain on the resources of Bangladesh. Despite enduring one of the largest exodus of population in modern history Bangladesh's policy is aimed towards promoting a peaceful and cooperative relations with her neighbouring countries. Bangladesh-Myanmar bilateral relation provides opportunities of multifaceted cooperation. The two countries share a series of common grounds from connectivity to tourism to security and economic cooperation.
Trade Boost
The potential of trade between Bangladesh and Myanmar is unbridled. Myanmar's Commerce Ministry shows that, bilateral trade between the two stood at $112.5 million in 2020. Bangladesh imports various types of food items, agricultural and consumer goods from Myanmar popularly known as Burmese products. Albeit, the balance of trade is heavily on Myanmar's side. Nevertheless, efforts have been made to increase trade. Bangladesh and Myanmar established direct bilateral trade in January 2012, opening letters of credit (LCs) with each other. Earlier, trade was routed through Singapore or Thailand.
Myanmar should consider increasing trade with Bangladesh for both economic and strategic grounds. Bangladesh can act as an important hub for Myanmar to access the SAARC bloc thus connecting the ASEAN regions to the South Asia. If Bangladesh and Myanmar improve their ties with each other, their dependence on China and India could be reduced and trade with other countries in Southeast Asia and South Asia could increase.
The State of Rakhine has a perilous history but on an economic front can act as a trade hub between Bangladesh and Myanmar. Bangladesh can be a tremendously valuable market for Rakhine agro products. On the other hand, Bangladesh has vast and tremendous experience in garments and production of agricultural sectors. Myanmar can exchange Bangladeshi expertise to benefit. To strengthen people-to-people contact, Bangladesh and Myanmar can set up border huts just as Bangladesh has with India. Through bolstering public diplomacy, the two nations can shore up economic ties.
Facilitation of Tourism
On the forepart of tourism, Bangladesh has astounding Buddhist structures which would facilitate tourism. The Paharpur Monastery, an 8th century Buddhist edifice, Mainamati Buddhist monastery in Cumilla, picturesque Buddhist Temples in Chittagong Hill Tracts, the magnificent Golden Buddhist Temple at Moheshkhali in Cox's Bazar can be excellent tourist attractions not only for Myanmar, but also other Buddhist majority countries such as Sri Lanka, Japan and Thailand. In 2015, Bangladesh held an international conference in Dhaka on "Developing Sustainable and Inclusive Buddhist Heritage and Pilgrimage Circuits in South Asia's Buddhist Heartland", which called for sustainable development and promotion of cross-border tourism circuits in South Asia and the Asia-Pacific region- a commitment to its rich Buddhist legacy.
The Road to Connectivity
Myanmar is situated at the southeastern corner of Bangladesh, separate by the river Naf. Albeit, the border is relatively short, the two countries' physical connectivity has been historically limited. In 2007, two projects linking the two countries through a direct road link were proposed, but none fructified. There was another agreement to lay a 130-km railway track from Dohazari in Bangladesh to Gundum in Rakhine via Ramu in Cox's Bazaar as a part of the Trans-Asian Railway (TAR)- which would link several Asian countries including Bangladesh to six East Asian ones – Myanmar, Thailand, Laos, Cambodia, Malaysia and Singapore – as well as to European countries through Turkey.
The standoffish nature of physical connectivity has been attributed to problems in land acquisition, the estimated cost of construction, and lack of political will. The look East policy of Bangladesh has always prioritized connectivity in order to facilitate economic development. Both Bangladesh and Myanmar are the founding members of BIMSTEC (Bay of Bengal Initiative for Multi-Sectoral Technical and Economic Cooperation), as well as Myanmar, a member of ASEAN and Bangladesh joining the ASEAN Regional Forum pave the way for strategic cooperation. Bangladesh and Myanmar's joint geographical position serves as an important geopolitical flashpoint to act as the getaway between South Asian and Southeast Asia. Multimodal transport will help to streamline connectivity between the two countries. With better connectivity joint security exercises will cease illegal migration and drug peddling consequently enhancing trade and tourism.
Addressing Security Threats and Engagement
The lack of initiating better physical connectivity is concurrently ascribed to fear of increasing illegal migration and drug peddling. On the contrary, such connectivity would enhance trade relations and, with proper security, reduce illegal immigration.
Joint security cooperation can tackle border related security threats and counter terrorism. This commitment is evident on the 8th edition of BGB-BGP meeting where Bangladesh called for maintaining peace and curbing trans-boundary crime through building mutual trust.
Bangladesh can also be an alternative market for Myanmar's energy. Myanmar has hydroelectric power as well as rich in mineral resources. Building strategic engagement with Bangladesh will diversify Myanmar's strategic ties.
Ever since the independence of Bangladesh, high-profile visits from military high-ups graced the diplomatic circle of both Bangladesh and Myanmar. The Myanmar military officials used to take part in training in Bangladesh Defense College and Defense Service Command and Staff College (DSCSC). The resumption of training could improve military collaboration.
Bangladesh's Department of Narcotics Control has identified the Myanmar border as an important entry point of illegal drugs. Myanmar is one of the critical points in Golden Triangle (Myanmar, Thailand, Laos), Bangladesh is mainly used as transit to smuggle drugs. Bangladesh has made arrests and busted drug running networks. Continuous engagement between Border Guard Bangladesh and Border Guard Police will incur positive consequences.
The Leap Forward
Improvement of ties between Bangladesh and Myanmar will ultimately prove to be fruitful for both the countries. For the two nations are part of China's Belt and Road Initiative (BRI), hence, both nations hold important geopolitical significance in the region.
A peaceful and cooperative bilateral relations will greatly augment economic and strategic ties between the two nations as well as provide as conducive environment for Rohingya repatriation.
What Does Marcos' Visit to China Mean for the ASEAN Region?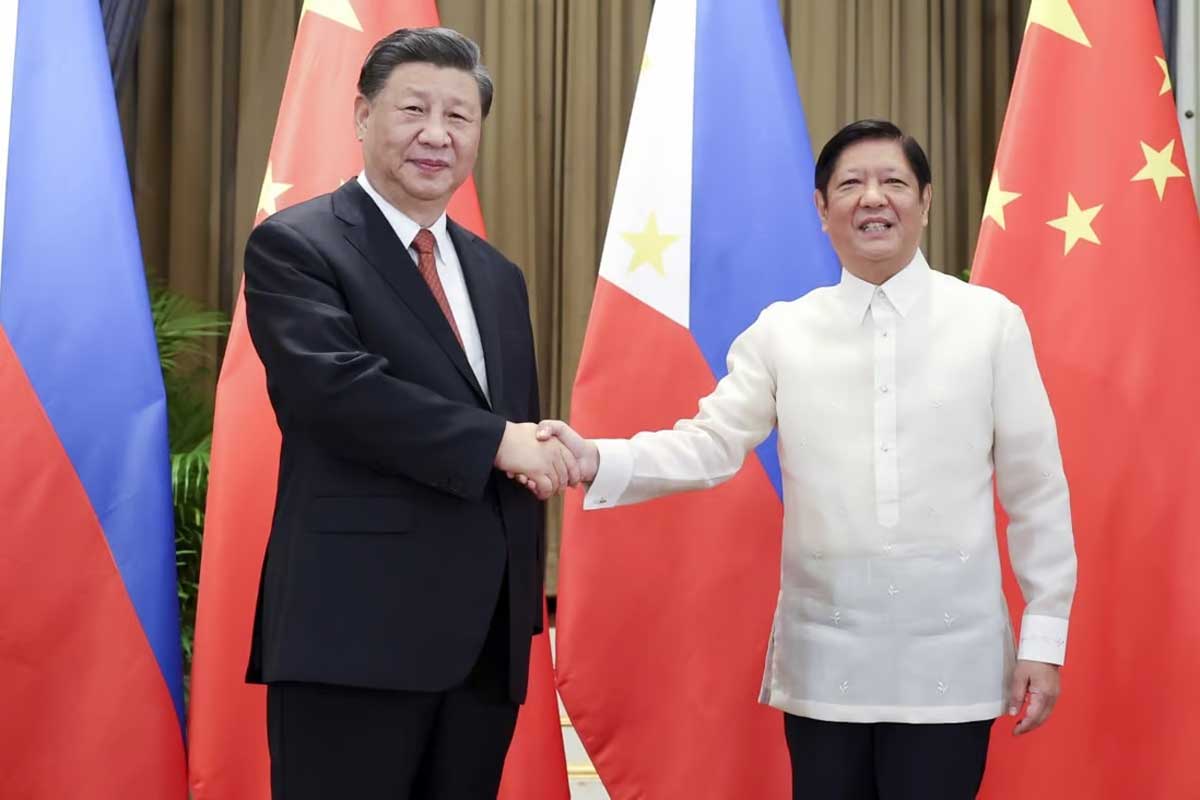 A foreign policy that is adaptable is pragmatic and `is guided by the fundamental principle of international politics: "There are no permanent friends or permanent foes, but only permanent interests." ASEAN countries are reevaluating the direction and tactics of their foreign policy in light of the Ukrainian crisis and global financial crisis evoked by the pandemic and Ukraine tragedy. Against such a backdrop, President of the Republic of the Philippines Ferdinand Romualdez Marcos Jr. paid a recent three-day state visit to China at the request of Chinese President Xi Jinping. As president, Marcos was making his first trip to China, as well as his first official trip outside of the ASEAN. As a result of his father's rehabilitation of bilateral ties with China, Marcos Jr. is renowned for bringing up his family's history with Beijing. Marcos was also the first head of state from a foreign country to be hosted by China in 2023. It is clear that China and the Philippines place a high value on bilateral ties. Most importantly, recent Western public opinion-driven "tension" between China and the Philippines imploded on itself.
This visit illustrates two ideas. As the spirit of friendship and engine driving the growth of bilateral ties, China and the Philippines will first continue to promote their mutually advantageous and win-win cooperation. Second, differences in the South China Sea will be managed and regulated in order to avoid them from impeding practical cooperation or igniting a crisis that could threaten the region's peace and stability.
However, President Marcos's visit has profound geo-political implications for the ASEAN members as their current geopolitical environment is not immediately affected by the war, its strategic condition is. The Philippines has historically employed a flexible foreign policy, as have the other founding nations of ASEAN, Indonesia, Malaysia, Singapore, and Thailand. Even amid the ongoing geo-political crisis, Southeast Asian nations prefer to avoid the China-U.S. rivalry and avoid taking a side in the conflict between the two superpowers. The fact that Marcos Jr. visited the two nations showed how much he preferred to conduct foreign policy the "ASEAN way." However, it is unclear to what extent the ASEAN government can adapt its foreign policy when national interests are at stake.
Revisiting China-Philippines Relations
In order to strengthen diplomatic ties between China and the Philippines, President Ferdinand R. Marcos Jr.'s first state visit to China from January 4 to 5 was a "very significant" step. Since the signing of a Joint Communiqué between Marcos Sr. and the late Premier Zhou Enlai in June 1975, bilateral relations between the two countries have improved. President Marcos Jr. is making his first state visit in 2023. Additionally, it improves ties between the Philippines and China. Because it celebrates the ongoing cooperation between the two countries since President Marcos Sr. established formal diplomatic ties with China in 1975. During their meeting, over ten significant bilateral agreements between the two nations were signed.
Through bilateral agreements in areas including agriculture, infrastructure, development cooperation, marine security, and tourism, among others, the three-day state visit will deepen cooperation. Marcos has emphasized the significance of fostering more trust and cooperation with China and other countries for sustainable development and economic progress. During his state visit to China, Marcos obtained investment promises worth USD 22.8 billion from Chinese investors. Along with these commitments, Marcos and Xi also decided to build a "direct communications channel" in the West Philippine Sea for issues relating to the South China Sea to avoid any misunderstandings between the two nations. Additionally, he promised that the nation would appreciate Philippine-China relations much more than it did over 40 decades.
Jr. Marcos's Foreign Policy: Balancing?
On July 30, 2022, the day before he took the oath of office, Marcos Jr. had already declared a foreign policy that was divergent from the motto of his predecessor, former president Rodrigo Duterte: "Friend to all and enemy to none." By avoiding violent confrontations, encouraging cooperation, and fostering international relations, this policy seeks to advance Philippine national interests. The adaptable foreign policy of Marcos Jr. encourages cordial ties with the two antagonistic nations.
The Philippines has benefited from Marcos Jr.'s flexible foreign policy in two different ways. To address Manila's security needs, it first confirms the relationship between the Philippines and the United States. Additionally, it strengthens ties between the Philippines and China, which may have positive economic consequences and support the Philippines' post-pandemic economic recovery. In addition to sending out signals about his preference for a foreign policy that is neither overly dependent on the United States nor overly friendly to China.
While welcoming US Vice President Kamala Harris and US Secretary of State Antony Blinken in Manila during his first few months in office, Marcos Jr. had two face-to-face meetings with US President Joe Biden. However, in September of last year, Marcos Jr. also traveled to New York to give a speech before the 77th United Nations General Assembly. He had the chance to remind the globe on this journey of his administration's foreign policy of "friend to all and enemy to none." President Joe Biden and Marcos Jr. had a meeting outside the assembly. He emphasized the United States continued significance in Philippine foreign policy. Duterte has often threatened to sever ties between the US and the Philippines, yet Marcos Jr. will preside over the largest wargames and most combined military exercises between the two allies next year.
However, Marcos Jr. is not shifting his focus to the United States because China continues to be a major concern for Philippine foreign policy. China has been the Philippines' largest trading partner, the largest source of imports, and the second-largest export market. The China-proposed Belt and Road Initiative is in deep cooperation with the Philippines' "Build, Build More" and "Build Better More" programs. He is not aiming to improve relations with the US at China's expense. He still seeks to enhance Philippine-China relations and recognizes China as the Philippines for greater 'economic cooperation'. Hence, Marco is trying to seek a neutral foreign policy that will benefit it economically and avert the geo-political rivalry.
Changing Strategic Posture of the ASEAN Region: Non-Alignment?
The future of the Indo-Pacific order is also being shaped by China's and the United States' involvement in and influence over the Russia-Ukraine conflict. Living in the shadow of the China-US competition has long been a source of concern for Southeast Asian nations, but this stress peaked in the days after Pelosi's trip to Taipei. ASEAN is concerned about global and regional unpredictability, particularly in light of recent events in the region immediately adjacent to its own, which have the potential to destabilize it and eventually trigger serious conflicts, serious confrontations, and unpredictable outcomes between major powers. However, President Marco's China visit indicates that the ASEAN countries are likely to walk on the same trajectory of maintaining a balanced foreign policy in the region.
The US has ensured its long presence and strategic relationship with most of the ASEAN members through its Indo-Pacific Strategy. However, the new century saw strong collaboration between China and ASEAN. China was the first of the ASEAN conversation partners to ratify the Treaty of Amity and Cooperation in Southeast Asia in 2003. Besides, The Regional Comprehensive Economic Partnership (RCEP)'s will increase ASEAN's trade connectivity with China, Japan, Korea, Australia, and New Zealand. China is also creating a new architecture of relationships within Southeast Asia by encouraging cooperation in traditional and non-traditional security, law enforcement, economic, trade, and infrastructural development. More importantly, given that China has already surpassed the United States in terms of trade and economic involvement in Southeast Asia, ASEAN nations are not likely to antagonize both the USA and China. In summary, the year 2022 demonstrated Southeast Asian countries' ability and willingness to not only survive but also thrive in a challenging new period of Sino-American competition. Vietnam, Indonesia, Malaysia, and Singapore place a strong emphasis on fostering as many diversified ties as they can while advancing their integration into the global political economy. The end result was the historic meeting between Biden and Xi Jinping, the supreme leader of China, outside the Bali, Indonesia, G20 summit, which led to an unexpected detente between the two antagonistic superpowers.
Hence, Marcos's state visit to China gave a hint of ties against the backdrop of Sino-US rivalry. President Marco's visit signifies the commitment toward non-alignment by most of the ASEAN members while the other South Asian countries must follow their approach to survive in hostile geo-political rivalry and the age of strategic competition. Besides, it will not only ensure their economic development but also ameliorate the peace and stability of the region as a whole.
Jokowi's Spin-Off: Becoming International Statesman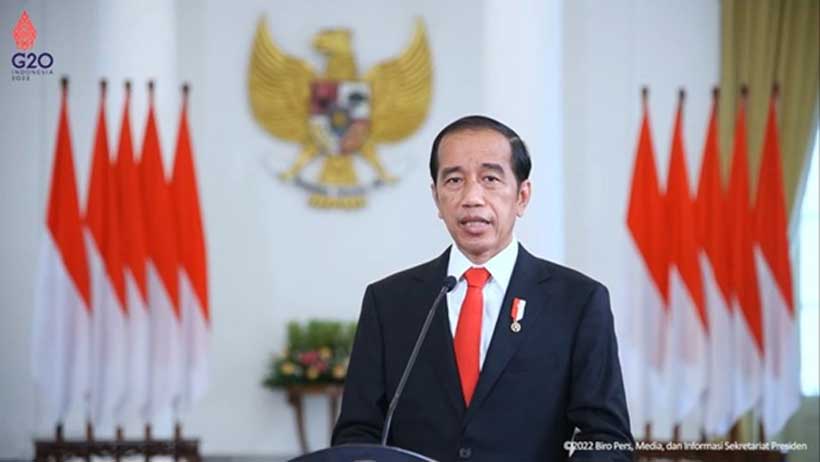 Entering 2023 just going as equally as "The End of the Jokowi's Era". It could be seen by the fact that Indonesia has been gluttoned up by the hands of politicians who are seeking power and hot seats in the government in 2024. However, surprisingly those phenomena are not completely causing a turbulence towards Jokowi and his cabinet line during their remaining terms in office.
Instead, Indonesia still can thrive with more legacies, right before a few months to campaign period this June, such as proudly presenting as a rightful ASEAN Chairmanship in 2023. But unfortunately, this could be the last monumental journey he took on a ride during his presidency. Therefore, these last months are considered as a perfect timing to reflect on Jokowi's foreign affairs and policy under his decade of leadership.
Beginner Player
Throwback to Jokowi's very own departure as a President Republic of Indonesia, the international public took a distinguished appraiseation on him. Starting from his humble background who was borned and viscous with a bunch of Javanese tradition, until the world dub him as a "Face of the Village". This call was well written in a journal titled Indonesian Foreign Policy Under President Jokowi by Aaron L. Connelly in 2014.
This 'profiling' thing then herding other countries' leaders was expecting a unique touch from him on responding to a bunch foreign issues later on. However, not all were quite big fans of him. Some of them were might even explicitly condescending to him that he was not and would not be an ideal type of an international statesman.
Turns out, after Jokowi had finally heard those 'gossips', he quickly tackled all of those sentiments by giving the statement that even though he came from a village, he is still nourishingly international-minded. But in anyways, these two contrary expressions–internationalist type of man or not–could be only answered by run-through Jokowi's track record since early.
As far as we all know, the most distinctive Presidential candidacy than the rest of others, for instance as a mayor/regent and governor, lies in their capabilities in handling foreign affairs. So back then in 2014, that moment could be totally Jokowi's first movement deepening not only local politics, but also broadening cross' countries.
In the meantime to prepare for running as a President, he studied with Rizal Sukma, the executive director of the Centre for Strategic and International Studies (CSIS), about international relations outlook. He spent a lot of time drilling numerous Indonesia's former Presidents in carrying out foreign history.
Worse than that, Jokowi even dragged Luhut Binsar Pandjaitan, one of the biggest mining business owners, to work side by side with him as part of his foreign policy advisers. His inclination towards his advisers secretly implied that he was just "a new kid on the block" in international affairs who was driven by the seniors. Unlike the previous President, Susilo Bambang Yudhoyono (SBY), who was more tendentiously too dominating all foreign affairs policies decisions.
Those assistance were exaggerated by the fact that Jokowi was slow in confirming which foreign issues became his top priority. He and his team were a little bit late in presenting the "visi-misi Indonesia statement". That time Indonesia lacked anything in the way of grand strategy or a vision of Indonesia's role amidst great power rivalry.
During that vacuum, nay Jokowi did give more affection to domestic issues rather than international affairs. It was also written a few times ago by The Jakarta Post senior editor, Kornelius Purba, that Jokowi indeed took a while in achieving ambitious goals after he only got the last three years tenure left.
Embracing the Maturity Flank
Behind the desk, Jokowi also has his strategic movement to flip out of the situation. Jokowi moved so fast and piecemeal "split movement" where he divided a game into domestic and international stages. He repaired the local or national system damages first before he went playing internationally. In that way, then it is a very reasonable assessment by David Singer in his popular journal titled The Level-of-Analysis Problem in International Relations that Jokowi did redress local or domestic issues in order to staging-up Indonesia's position on an international level.
Hence, it was not surprising if Singer named Jokowi as a pro-player for packaging a nationalist style for a more-called hidden international purpose and so vice versa. According to one of the political science lecturers in Indonesia, Muhammad Tri Andika, this flow of thought is identified as a "pro-people diplomacy" (diplomasi pro-rakyat). It is simply placing people's interest as a centre of Indonesia's foreign diplomacy to secure the needs of Indonesian people first and foremost.
This strategy is virtually fulfilled one from five recommendations which was conveyed in The Washington Quarterly journal by Prashanth Parameswaran titled Between Aspiration and Reality: Indonesian Foreign Policy After the 2014 Elections, that Jokowi should fixing even improving Indonesia's own 'game system' variables, such as the bureaucracy, democracy index, and human rights indicator, as powerful instrument to enhance its soft power approach.
Furthermore, he is also remembered for his fearless attitude. Seemed by how Jokowi ordered all raw material companies, especially nickel ore, to terminate the exportation in terms of increasing investment scale. He pushed that ambitious plan through pressing the newest regulations where a country or company who wants to purchase the nickel product, should share holdings in Indonesia advance. Even Jokowi did not stand down when the European Union (EU) sued Indonesia for it. Yet he accepted the dare and proceeded with the whole lawsuit process fairly at the World Trade Organisation (WTO).
Nowadays, Jokowi has been rumoured that he could be leaning to continue his career path right to the United Nations as a Secretary General. This gaslighting appeared precisely eversince Jokowi utilised Indonesia's opportunity as a President of G20 to mediate Vladimir Putin and Volodymyr Zelensky during their Russian-Ukraine open war. World leaders saw that as a legitimately bold move.
Not to mention, recently, Jokowi was appointed as a member of the Champion Group of the United Nations' Global Crisis Response Group (GCRG). This was delivered by Antonio Guterres, the Secretary General of the United Nations, itself. This establishment was expected as a noble force for Jokowi to formulate and advocate resolutions towards global food, energy, and financial crises.
After retracing Jokowi's leadership, it could be noted that Jokowi has become a decent international statesman material. He may have stuttered a little bit at the beginning, but eventually he managed it well-steady. Therefore, his progressive performance can be assessed that being a president has successfully shaped Jokowi from a national to international statesman once and for all.