A $21 Trillion Global Pandora's Kitty?
As US federal debt approaches $21 trillion in a matter of months, an eye-popping equivalent amount seems to have gone cumulatively missing from government coffers over the past two decades.
The missing $21 trillion was tabulated by a team of researchers led by Dr. Mark Skidmore, Morris Chair of State and Local Government and Policy at Michigan State University. Skidmore's teamtalliedup "undocumentable adjustments" – a euphemism for accounting prestidigitations – atthe US Department of Defense (DOD) and Department of Housing and Urban Development (HUD) between 1998 and 2015. The study was verified by no less authority than Catherine Austin Fitts whose mainstream credentials included a stint in the George H.W. Bush presidential administration.
The most shocking instance of such book-keeping legerdemain, amounting to a colossal $2.3 trillion, was admitted by then Secretary of Defence Donald Rumsfeld on the noteworthy date of Sept 10, 2001. Rumsfeld was very specific in identifying America's adversary: It was "closer to home"; it was the "Pentagon bureaucracy."
The Sept 11 terror attacks the very next day however consigned these trillions into a black hole of oblivion. Yet, the black hole kept accruing ominous mass over the years;readying itself foran event horizon that may suck in nations, stock markets, livelihoods and lives into afatal vortex.
Several imponderables remain: Who controlsthis hidden stash? Has the US Government Accountability Office (GAO) sought closure over this issue?Is the internecine civil war within the US deep state in reality a tussle overthis slush fund? Whatever the hypothesis, make no mistake: An "undocumentable" $21 trillion in limbo somewhere can fund revolutions, regime changes and wars anywhere. It can not only fix spot prices for global markets but "spot narratives" in the global mainstream media as well.
It can ensure any "days of rage" planned over US President Donald J. Trump's recognition of Jerusalem as the capital of Israel would remain a damp squib until the time emerges to redraw the contours of the Middle East. Once tempers are skilfully stoked towards a Middle East endgame, global markets can be shorted to localize geopolitical attention. The "days of rage" may then be directed at local leaders who will be in desperate need of solutions to keep their regimes and societies intact.
For an added perspective, consider this: Ever wondered how George Soros, with an official net worth of $8 billion, can threaten governments in a way Li Ka-Shing with a net worth of $33.7 billion cannot?In all likelihood, funds channelled into Soros' transnational "human rights" hydras were never quite his in the first place. An activist billionaire is the perfect shill for deep state and transnational interests.
Such snowballing suspicions must have weighed heavily on the Pentagon. It has finally decided to conduct its first audit in history byraisingan army of 2,400 auditors from independent public accounting firms to see where the missing trillions as well as an inexplicable 44,000 US troops had disappeared to. It is rather conveniently late in the day for such an "audit" as the global economic deck seems to be stacked and ready to implode.
Oligarchic Ascendancy
The trillion-dollar drainage from US government agencies has occurredsynchronously with the relentless wealth fractionation process worldwide, along with a rise in global socioeconomic volatility. As the chart below shows, a mere 80 individuals hadthe same amount ofwealthas 3.5 billion people in 2014.
This trend is expected to worsen through 2020 and beyond.According to a 2016 McKinsey report, around 540 million young people in 25 advanced nations,including the United States, face the prospect of becoming poorer than their parents.
This brings up an Aristotelian dilemma. The Greek sage had equated a stable society with a strong middle class.Around 2,300 years later, financial whizkidsimmersed in Reaganomics claim otherwise.The accrual of wealth among the few, according to the new wisdom,is supposed to generate more investments and jobs. The reality isjust the opposite: According to the US-based National Bureau of Economic Research (NBER), about 10 percent of global GDP has been ploughed into off shore tax havens instead of national treasuries and factories. More ominously, this figure jumps to 15 percent for Europe and up to 60 percent for Gulf Arab and Latin American regions. The haemorrhage of trillions is not just limited to the United States. There are many more trillions available to the transnational oligarchy to reshape the global order.
Furthermore, accelerating technological breakthroughsare already creating a permanent global underclass. Robots alone will displace 800 million workers by 2030. This poses a quandary for highly-populated emerging powers like India where, the richest one per cent own more than 53 per cent of the national wealth. What will India's unskilled,teeming millions do when factories adopt robots and related Industry 4.0 production paradigms? The "Make in India" initiative must be matched with "Train in India" and "Hire in India" programs. Time is of critical essence here to avoid mass population redundancy.
Echoes from the 30s
However, what happens when workers worldwideface mass redundancy?Rising global wealth inequality is nowseen as a transnational threat, witha 2007 study by the UK Ministry of Defence presciently warning of a coordinated global middle class uprising in the coming years.This anticipated backlash has been attributed to a pervasive decline in mainstream news quality anda countervailing rise in cyber-activism. While debt levels continue to set new records in the West, its media is blissfully peddling red herrings on an unprecedented scale. Google's decision to de-rank articles from RT and Sputnik is just the latest manifestation of the West's desperation to control the information matrix.
When the bubbles do burst, as they did during the Great Depression, the global oligarchy would face the collective ire of the masses. There is however a time-tested economic modelfor this sort of predicament. It is called Fascism. In a post-bubble landscape, the poor and dispossessed will no longer provide a market for mass-market products while factories that producethem willsooner or later go bust. The only ironclad economic enginesleft revving – as historical patterns reveal – will bethe ones focused on policing and militarization.
An Updated NWO
Henry Kissinger had long sensed this imminentdéjà vu, and is currently advocating a pre-emptive solution in the form of a "New World Order" based on regionalized power centres. "The contemporary quest for world order," Kissinger wrote in a 2014 Wall Street Journal essay, "will require a coherent strategy to establish a concept of order within the various regions and to relate these regional orders to one another."
In a 2012 peer-reviewed paper titled 'Class Warfare, Anarchy and the Future Society', the author had reached a similar conclusion – from the opposite end of the Kissingerian worldview. The world would be convulsed by a series of manufactured crises to facilitate an international order governed by regional power centres. The Kissinger solution appears like a plutocratic twist of the Gramscian Political Society; one where repressive state organs would be"counselled" by oligarchs proppedby trillions from atransnational treasury. When societies get desperate and breadlines get longer, nationalist leaders would baulk atblockingthe charities of the mega-rich. The folks in Kiev are still grateful for Victoria Nuland's cookies even while their nation regresses into a Third World asylum. Imagine what a $21 trillion cookie jar can accomplish worldwide?
Some regions like South Asia, however, lack the basic infrastructure to impose and integrate inter-regional orders of the kind advocated by Kissinger. This is perhaps a reason why India is being courted with much alacrity by the West. Australia, one of the quadrilateral security partners proposed for India is however staring at a $5.6 trillion housing bubble worth four times its GDP. A nation of24 million people cannot carry such a burden, unless it can induce a massive destabilizing capital flight from Third Worldnations.
When that happens,NGOs and social justice warriors worldwide can expect an unexpected bonanza in the opposite direction – in the form ofcashand cookiesto champion a new order in their hopelessly-impoverished societies!
American Democracy Remains Under Peril
The democratic system of government in the United States underwent an unprecedented test two years ago when supporters of President Donald Trump attempted to reverse his election loss—some through illegal schemes, others through a violent assault on the U.S. Capitol. American democracy has started to function better and its prospects have improved since that moment in history.
Extreme election deniers suffered defeats in crucial swing states like Arizona and Pennsylvania in the 2022 elections, which were successfully performed. The riots that attempted to overturn the results of the 2020 election and the role that former US President Donald J. Trump played in inciting them were thoroughly documented by the House Select Committee to Investigate the January 6th Attack on the US Capitol. Elections for president were held peacefully in Colombia while candidates with questionable commitments to democracy were rejected in Brazil and France.
The most powerful authoritarian governments in the world are currently having difficulties. The idea of a resurgent Moscow was dispelled by Russian President Vladimir Putin's disastrously planned and carried out war in Ukraine. China's attempt to overtake the United States as the world's greatest economy and most powerful nation has failed due to President Xi Jinping's poor mismanagement of the COVID-19 outbreak. Xi's domestic popularity has been further weakened by China's real estate boom, a 20 percent young unemployment rate, a politically motivated crackdown on the private sector, and soaring local government debt.
However, despite their diminished power, Beijing and Moscow continue to constitute a significant threat to democracy. They will need to disparage other forms of administration and criticize their democratic rivals more and more as their domestic issues get worse. Beijing and Moscow are launching a campaign of deception that targets and amplifies the vulnerability of American democracy as a result of this. Russia and China both, This propaganda campaign tries to delegitimize Western-style democracy in order to quell calls for democratic reforms. In the long run, it aims to establish a new, fragmented international order that prioritizes "national sovereignty" over human rights. It also aims to oust and support friendly governments, as well as combat the growing perception that cooperating with Beijing and Moscow has negative effects on local citizens.
Because Western democracies are weak, Beijing and Moscow are supported in this endeavour. Trump keeps questioning the validity of the 2020 election, and he might soon be charged with a crime. Gridlock, partisan investigations and impeachment attempts, as well as cynical new initiatives to erode rather than restore confidence in the American voting system, may well dominate Capitol Hill for the next two years. Conspiracy theories and misinformation continue to abound on social media, and corporate content moderation attempts have fallen short. With the quick development of generative AI software, which can create deep fakes in which famous personalities appear to be talking and doing things they never said or did, the assault on reality is likely to get exponentially worse. For the two superpowers of disinformation in the world, China and Russia, all of this is a blessing. The propaganda is more effective the more reliable the content.
The decline of democracy in the US aids in the delegitimization of democracy by Beijing and Moscow. American democracy must be strengthened at home if it is to once again serve as a model that may inspire others. The fight for global soft power can only be won by Washington at that point.
Both domestic and foreign security issues are raised by the state of the American democracy. Principal authoritarian rivals of the United States, China and Russia, have taken advantage of (and made worse) America's democratic divides and struggles in the race for world leadership. In order to recover the upper hand, the United States must simultaneously strengthen its own democracy and raise its profile as an advocate for democracy abroad. The democratic movement needs to attack.
A significant investment in American soft power will be needed for this. Public diplomacy spending in the United States peaked at $2.5 billion in 1994 (inflation-adjusted) and nearly surpassed that amount in 2010 and 2011. However, since then, as new problems have emerged, American efforts have remained unchanged, with total expenditures only amounting to $2.23 billion in 2020.
Washington must reenter the struggle for international soft power in a way that upholds American ideals. It must convey the truth in ways that appeal to and influence people around the world. The objective must be to advance democratic values, concepts, and movements in addition to effectively combating misinformation with the truth. Multiple trustworthy streams of information are required to combat misinformation and report the truth that autocracies repress. Additionally, they must be independent; even though the US government may give them financial support, they must run without editorial oversight. They will appear independent, which they are, in this manner.
One option would be to change the Voice of America to resemble the British Broadcasting Corporation more closely. Its goal should be to serve as a role model for the values of the American democratic experiment by offering completely unbiased news on all nations, including the United States. Truth, independence, and expertise in reporting are necessary, but they are not sufficient to win the information battle. A decentralised, pluralistic web of high-quality media is also necessary. In autocracies, local media are ideally situated to collect and distribute evidence of corruption,
Serious policy mistakes and violations of human rights. In order to report the news and provide critical commentary in the absence of media freedom, the United States and its democratic allies must elevate and strengthen the underfunded local media. Funding for public interest media will be needed in the billions of dollars, much of which should go through the nongovernmental International Fund for Public Interest Media (including media operating in exile). The fund is a nonpartisan alliance of multinational foundations that can provide funding for regional independent media while preserving their independence.
Together with its democratic allies, Washington should explore fresh geopolitical and technological avenues for assisting closed regimes to overcome Internet censorship and social media surveillance. Autocracies will be less stable when those living in them have easier access to unbiased information and more secure means of communication with one another. In order to prevent autocracies from seizing control of international Internet standards and protocols, democracies must engage in active and coordinated diplomacy. The biggest flagrantly false and dangerous content must be removed. Social media companies must also take more action to combat the malicious manipulation of their platforms by foreign governments. And by tightening social media regulation, the US and other democracies should support these initiatives. TikTok should be removed from American devices as a first step.
But the democracy in America is not secure. The last Congress failed to pass legislation aimed at reducing the influence of money, strengthening and expanding voting rights, ending gerrymandering, ensuring ethical standards for elected officials, and enhancing election security, and there is little chance that it will succeed in the following one. Even worse, numerous states have taken action to limit voting rights and make it more challenging for minorities to cast ballots. Most concerning, several state legislatures with Republican control, led by North Carolina, are attempting to construct a doctrine of "independent state legislatures," which would allow these bodies to rig election results and even draw partisan gerrymandered voting districts.without being subject to judicial, executive, or redistricting commission oversight. If domestic politics in the United Nations turn into a collection of one-party states, the country will be unable to confront autocracies on a global scale. The revival of American democracy and domestic achievement will be key to countering autocratic deception.
Friction Between United States & Iran: The Tension and Its Impact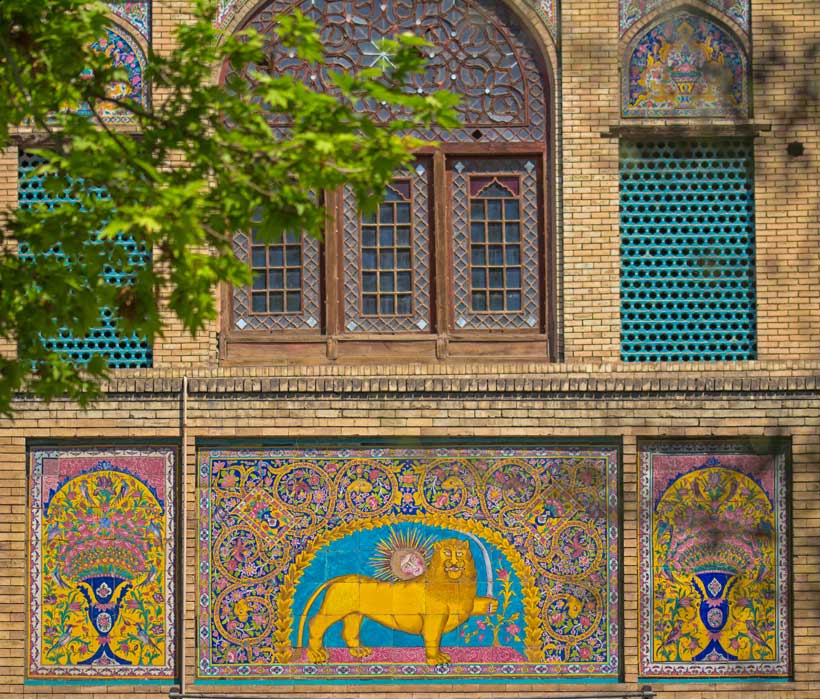 Background Study
The relationship between the United States (US) and Iran has a long and complex history. In the early 20th century, the United States (US) played a key role in the overthrow of Iran's democratically elected government and the installation of a pro-Western monarchy under the rule of Mohammad Reza Shah Pahlavi. This led to a deep mistrust of the United States by many Iranians. In the 1970s, the Shah's regime was overthrown in the Iranian Revolution, led by Ayatollah Ruhollah Khomeini. The new Islamic Republic of Iran was deeply anti-American and took 52 American hostages in the US embassy in Tehran. The hostage crisis lasted for 444 days and severely damaged US-Iran relations. In the following decades, the US has had a policy of economic sanctions and diplomatic isolation towards Iran, citing its support for terrorism and pursuit of nuclear weapons. Iran has also been known to support groups like Hezbollah, Hamas and Islamic Jihad, which are designated as terrorist groups by the US.
In recent years, there have been some attempts at improving relations between the two countries. The Obama Administration negotiated a nuclear deal with Iran in 2015, which lifted some sanctions in exchange for limits on Iran's nuclear program. However, the Trump Administration withdrew from the deal in 2018 and re-imposed sanctions on Iran. Currently, the US and Iran are in a situation of high tension, with both sides engaging in a series of hostile actions against each other, such as the killing of Iranian General Qasem Soleimani in Baghdad by a US drone in 2020. The US has continued to put sanctions on Iran and labelled several Iranian organisations as terrorist organisations. In summary, the relationship between the United States and Iran has been characterized by a long history of mistrust, hostility and mutual accusations, with both sides engaging in actions that have escalated the tensions between them.
The Tension:
There are several accusations and actions that have contributed to the high tension conflict between the United States and Iran.
From the perspective of the United States, the main accusations against Iran include:
Supporting terrorism: The US government has long accused Iran of providing financial and military support to groups like Hezbollah, Hamas, and Islamic Jihad, which the US has designated as terrorist organizations.
Pursuit of nuclear weapons: The US has accused Iran of seeking to develop nuclear weapons, despite Iran's claim that its nuclear program is solely for peaceful purposes.
Human rights abuses: The US has also accused Iran of widespread human rights abuses, including the repression of political dissidents and minorities, and the use of torture and execution.
Threat to regional stability: The US has accused Iran of destabilizing the Middle East through its support for groups like the Houthi rebels in Yemen and the Assad regime in Syria.
From the perspective of Iran, the main accusations against the United States include: –
Interference in Iranian internal affairs: Iran has long accused the United States of attempting to overthrow its government and interfere in its internal affairs.
Supporting Iran's enemies: Iran has accused the United States of supporting its regional rivals, such as Saudi Arabia and Israel, and of providing military and financial support to groups that seek to overthrow the Iranian government.
Violation of human rights: Iran has also accused the US of violating human rights, pointing to actions such as the use of drone strikes and the detention of prisoners at Guantanamo Bay.
Economic sanctions: Iran has accused the US of imposing economic sanctions on Iran, which it claims have caused significant harm to its economy and people.
In terms of actions that have escalated tensions, from the US side:
The killing of Iranian General Qasem Soleimani in Baghdad by a US drone in 2020.
The US has continued to put sanctions on Iran and labelled several Iranian organisations as terrorist organisations.
Increasing military presence in the Gulf region.
From the Iranian side:
Continuing to develop its nuclear program, in spite of the US sanctions.
Seizing of foreign oil tankers and ships.
Attacks on oil facilities in Saudi Arabia that were blamed on Iran.
Shooting down of a US drone in 2019
It's worth noting that the situation is complex and multifaceted and both sides have taken actions that have escalated the tensions between them.
Its Impact.
The tension between the United States and Iran has had a significant impact on the international community. It has led to increased instability and uncertainty in the Middle East, with both sides engaging in actions that have the potential to escalate into a larger conflict. This can disrupt the oil supplies and lead to an economic crisis. The tension has also had an impact on the security of other countries in the region, as many of them are allied with the United States or Iran and could be caught in the middle of any potential conflict. This has also affected global oil prices due to the potential disruption of supplies from the Middle East. This has also had an impact on the ongoing negotiations and agreements between other countries and Iran, such as the Nuclear Deal. The US withdrawal from the deal and imposition of sanctions has affected other countries' ability to do business with Iran and has also affected the ongoing negotiations regarding Iran's nuclear program.
Moreover, many countries have had to navigate the delicate balance between maintaining good relations with both the United States and Iran, as both countries are major powers with significant economic and military influence. This has led to some countries, particularly those in the Middle East, to align more closely with one side or the other, potentially damaging their relationships with the other. Secondly, the tension between the US and Iran has also affected the ability of countries to engage in business and trade with Iran, as the US has imposed economic sanctions on Iran. This has led to some countries to scale back their trade and investment with Iran, or to find ways to circumvent the sanctions. Thirdly, the tension has also affected the efforts of countries to mediate and resolve the conflict. Many countries have tried to act as intermediaries to de-escalate the tensions and find a peaceful resolution, but the deep mistrust and hostility between the US and Iran have made this a difficult task. Fourthly, the tension has also affected the security of other countries in the region, as many of them are allied with the United States or Iran, and they could be caught in the middle of any potential conflict.
Overall, the tension between the United States and Iran has had a significant impact on the formulation of foreign policies in the international borders, as many countries have had to navigate the delicate balance between maintaining good relations with both countries, while also addressing the economic stability and security implications of the tension.
Conclusion.
The tension between the United States and Iran is a complex and longstanding issue, and there is no easy solution to melting down the tension. However, some steps that could potentially help to alleviate the tension include:
Diplomatic negotiations: Direct talks between the United States and Iran could be an important step in resolving the tension, provided that both sides are willing to come to the table with open minds and a willingness to compromise.
Support from the international community: Other countries could play a role in mediating talks between the United States and Iran and in putting pressure on both sides to de-escalate the tension. The support of other countries in the region would be particularly important.
Lifting of economic sanctions: The lifting of economic sanctions on Iran could help to improve the country's economy and reduce the impact of the sanctions on the Iranian people, which may reduce some of the hostility towards the United States.
Addressing mutual concerns: The United States and Iran have many concerns about each other's actions, such as human rights abuses, support for terrorism, and destabilizing activities in the Middle East. Addressing these concerns in a direct and honest way could help to build trust between the two countries.
De-escalation of military activities: Both sides should avoid any action that could escalate the situation into a military conflict.
Evidently, these steps would likely be difficult to achieve, but they could help to reduce the tension between the United States and Iran, and provide some relief to the international community.
The World is Entering A Period of Transformation: Can the West lose?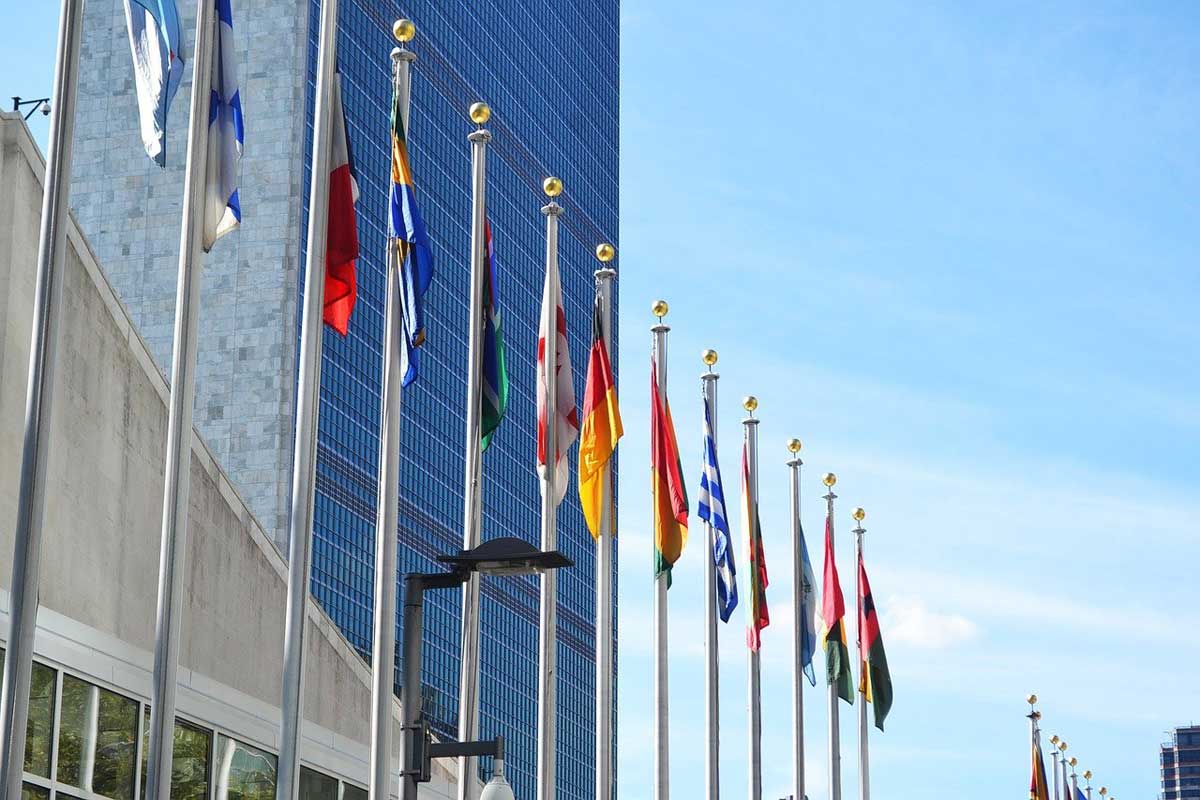 The world is witnessing a complex mix of escalating tensions, in the context of which some see that the US's grip is beginning to loosen, and its hegemony and influence over the international system has begun to disintegrate. The shifting world order is giving way to a diverse mix of protectionist nationalism, spheres of influence and regional projects of the major powers. It cannot be denied that there is a deeper crisis, linked to liberal internationalism itself, and to get rid of the deeply dysfunctional characteristics of the global economic and social system, policy makers and those in control of the fate of the planet need to rediscover the principles and practices of statecraft, and collective action against the tendency towards chaos and the destruction of human structures. Likewise, the multilateral global institutions of the United Nations and the International Monetary Fund and below need to be reformed to reflect this new global reality.
With one of the permanent members of the Security Council violating international law, and the principle of not changing borders by force, which is the case that the US and its allies have been doing for decades as well, the United Nations with all its structures remains mostly marginalized. Meanwhile, dealing with Ukraine as part of the East-West confrontation would spoil for decades any prospect of bringing Russia and the West in general, and Russia and Europe in particular, into a cooperative international order. And if Ukraine is to live and prosper, it should not be the outpost of either side, east or west, against the other, but should, as former Secretary of State Henry Kissinger estimated, act as a bridge between them. Russia must accept that trying to force Ukraine into dependence, and thus move Russia's borders once again, would condemn Moscow to repeating its history of self-driving cycles of mutual pressure with Europe and the US. The West must also realize that for Russia, Ukraine can never be just a foreign state. A geopolitical dynamic, in the context of which the Biden administration seems keen to restore the reputation of the US, and restore its image, after four years spent under the rule of former US President Donald Trump. It wants to clearly distinguish between the behavior and values of the US on the one hand, and the behavior and values of its opponents such as China and Russia on the other.
In the process, Washington wants to re-establish itself as the linchpin of a rules-based international order, but the it, torn internally, will become less willing and able to lead the international stage. It will be difficult to restore its image in the Middle East, especially. For a long time, unquestioned the US support for Israel has allowed it to pursue policies that have repeatedly backfired and put its long-term future in even greater doubt. At the forefront of these policies is the settlement project itself, and the absolutely undisguised desire to create a "Greater Israel" that includes the West Bank, confining the Palestinians to an archipelago of enclaves isolated from each other, the familiar clichés related to the two-state solution, and "Israel's right to defend itself." It loses its magical incantatory power with the rise to power of the fascist far right. The US, which considers itself a mediator in resolving the Palestinian-Israeli conflict, is still offering the Palestinians empty rhetoric about their right to live in freedom and security, while supporting the two-state solution. It's claim to a morally superior position seems blunt, tinged with hypocrisy in Stephen Walt's words. And if the US had normal relations with Israel, the latter would receive the attention it deserved, nothing more.
Chomsky, who seems keen to criticize neoliberal democracy, and wants to rid democracy of the power of money and class inequalities, which cause the success of populism. He sees that there are people who are angry, and dissatisfied with the existing institutions, which constitutes, for the demagogues, a fertile ground for inciting people's anger towards the scapegoats, who are usually from the weak groups, such as European Muslim immigrants or African Americans and others, but at the same time, it leads to a kind of popular reaction that seeks to overcome these crises. There are many uprisings against oppressive regimes, and most of them are due to the impact of neoliberal programs over the last generation. Almost everywhere, in the US and Europe, for example, the rate of concentration of wealth, which has stagnated so great for the majority, has undermined democratic forms, just as elsewhere the structural adjustment programs in Latin America, which has produced decades of backwardness. The negative effects of globalization on the lower and middle social classes, coupled with national resentment against immigration, and a sense of loss of control over sovereignty fueled violent populist reactions against the principles and practices of the liberal order. With the intensification of the crisis due to the Russian-Ukrainian war, as well as the Iranian nuclear file and its faltering paths, Europe appears between a rock and a hard place, although in reality it does not like acts of hatred and imposing sanctions against Moscow, or against Tehran, due to the intertwining of its economic interests, but they must follow the US. As described by Chomsky. Whoever does not comply with it will be expelled from the international financial and economic system. This is not a law of nature, but rather Europe's decision to remain subservient to the "master tutor" in Washington. The Europe and many other states do not even have a choice, and although some peoples and states have benefited from hyperglobalization, the latter has ultimately caused major economic and political problems within liberal democracies. Here Mearsheimer agrees with Chomsky that it has seriously eroded support for the liberal international order. At the same time, the economic dynamism that came with excessive globalization helped China quickly transform into a superpower, as it rearranged itself in a way close to or superior to other major powers, and this shift in the global balance of power put an end to unipolarity, which it is a precondition for a rules-based liberal world order.
When Mikhail Gorbachev presented his vision for managing the post-Cold War era, he proposed what was then called the Common House of Europe. This was one of the options for a unified Europe and Asia region extending from Lisbon to Vladivostok without any military alliances. Today, the world is witnessing a revival of some of the worst aspects of traditional geopolitics. The wars of the major powers in Europe and the Indo-Pacific region, with the increase in Israel's extremist and racist policies, and the possibility of Iran causing instability in the Middle East, have combined to produce the most dangerous moment since World War II. As great power competition, imperial ambitions, and conflicts over resources intensify, the stakes are how to manage the collision of old geopolitics and new challenges. It is inconceivable that there is a state that represents the backyard of any other state, and this applies to Europe as much as it applies to US, Asia and every other region in the world.