A Step Forward in the Right to Education
In commemoration of the Universal Declaration of Human Rights, a book launch and panel discussion on the right to education was organized in the Palais des Nations in Geneva on 4 December 2017. The Permanent Missions of Portugal and Finland supported this event.
Published by OIDEL, a non-governmental organization, the book entitled Code of International Education Law 2017 is a compilation of international standards that contains the provisions which appear in the right to education norms taken from the international instruments adopted by the United Nations, UNESCO and ILO. As such, this study represents a comprehensive set of legal references of the essential content on the right to education.
The panel was composed of experts and specialists on education; Ms. Rolla Moumné from the Education Sector of UNESCO was among the panelists. In her intervention, Ms. Moumné stressed the importance of the new book and its implications to Member States, the academia and civil society organizations around the world.
"This compilation as well as the document 'Essential Content', comes at a strategic moment, at a time when the international community is engaged in the implementation of the new Education 2030 Agenda with the help of UNESCO," said Ms. Moumné.
Ms. Moumné underscored that the right to education is an integral part to human rights; therefore, it is a universal right indivisible to everyone. As a reminder of legal obligations to Member States, the new book is expected to help bolster the existing framework on the right to education and foster accountability.
"I hope that this publication will encourage all stakeholders to contribute to the right to education, as well as its enforcement by Member States," said Ms. Moumné.
Mr. Georges Haddad, President of University Paris 1 – Panthéon Sorbonne, and former Director at UNESCO, took on the matter from a philosophical and moral perspective. He said that education was indispensable insofar as it was a process for individuals to undertake to discover who they are and why they are, during which they must also learn to distinguish valid knowledge from invalid information.
The panel discussion also brought up, inter alia, several challenges faced by the international community regarding the right to education. The right to education for children of migrants and refugees, as well as their integration into educational systems were among the topics discussed.
Competition to Find Solutions to Reduce Overfishing in Coastal Fisheries
The World Bank Coastal Fisheries Initiative – Challenge Fund (CFI-CF) is launching a competition to seek collaborative solutions to reduce overfishing by supporting coordination among fishers and collaboration across seafood value chains. The competition seeks innovative solutions that promote the productive and sustainable use and management of coastal fish stocks in Cabo Verde, Ecuador, Indonesia, and Peru. Both new and established coalitions of fishing and coastal communities, businesses, and/or nonprofit organizations are invited to apply.
Overfishing is among the biggest challenges threatening the health of the world's oceans, the livelihoods of millions living in coastal communities, and the business opportunities of seafood and related industries. Each year, global fisheries lose out on US$83 billion in economic benefits due to overfishing (World Bank "The Sunken Billions Revisited"), a sum that could instead be productively reinvested in people, communities, and economies. Limited coordination among fishers and seafood stakeholders has blocked the development of viable solutions to overfishing, resulting in the continued loss of natural resources and economic benefits.
"The Coastal Fisheries Initiative – Challenge Fund is committed to improving coastal fisheries, which are important sources of food and livelihoods for local communities. This competition is a call to action to bring together all of the actors in the seafood industry to tackle this perennial problem of overfishing," said Mimi Kobayashi, Senior Environmental Economist at the World Bank and team leader of the CFI-CF. "Although this issue remains challenging, we are confident that we will receive some innovative and game-changing solutions."
This competition aims to mobilize the collective power of fisheries and seafood stakeholders to design and implement solutions that systematically reduce overfishing in a self-sustained way by effectively engaging stakeholders. Solutions should address the restoration of already degraded fish stocks, while protecting people who are impacted when fishing is reduced.
Eligible applicants will receive mentoring and coaching support to improve their approaches and then can re-apply to increase their chances of winning.
One winner and one runner up will be selected in Cabo Verde, Ecuador, Indonesia, and Peru and announced at a virtual Knowledge Sharing Event in Spring 2022. Winners and runners up will participate in a week-long series of virtual events designed to share knowledge and experience in advancing productive and sustainable coastal fisheries. They will also receive dissemination support from the World Bank and acceleration services to improve and implement their solutions from competition partners.
The CFI-CF project is part of the Coastal Fisheries Initiative (CFI), a collaborative, global effort funded by the Global Environment Facility (GEF) and led by FAO.
Canada's bold policies can underpin a successful energy transition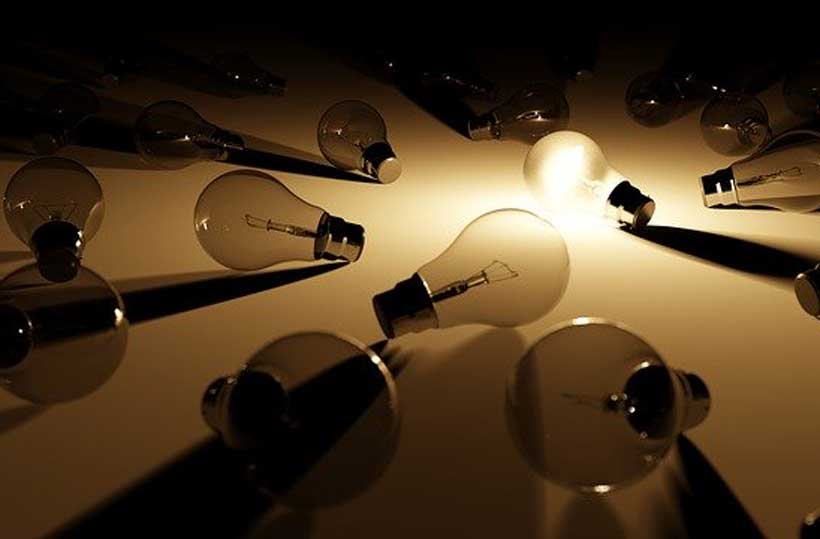 Canada has embarked on an ambitious transformation of its energy system, and clear policy signals will be important to expand energy sector investments in clean and sustainable energy sources, according to a policy review by the International Energy Agency.
Since the IEA's last in-depth review in 2015, Canada has made a series of international and domestic climate change commitments, notably setting a target to cut greenhouse gas emissions by 40-45% from 2005 levels by 2030 and a commitment to reach net zero emissions by 2050.
To support those climate and energy targets, governments in Canada have in recent years worked on a number of policy measures, including an ambitious carbon-pricing system, a clean fuels standard, a commitment to phase out unabated coal-fired electricity by 2030, nuclear plant extensions, methane regulations in the oil and gas sector, energy efficiency programmes and measures to decarbonise the transport sector.
"Canada has shown impressive leadership, both at home and abroad, on clean and equitable energy transitions," said IEA Executive Director Fatih Birol, who is launching the report today with Jonathan Wilkinson, Canada's Minister of Natural Resources. "Canada's wealth of clean electricity and its innovative spirit can help drive a secure and affordable transformation of its energy system and help realise its ambitious goals. Equally important, Canada's efforts to reduce emissions – of both carbon dioxide and methane – from its oil and gas production can help ensure its continued place as a reliable supplier of energy to the world."
Canada's profile as a major producer, consumer and exporter of energy presents both challenges and opportunities for reaching the country's enhanced targets. Energy makes up 10% of gross domestic product and is a major source of capital investment, export revenue and jobs. Moreover, Canada's highly decentralised system of government means that close coordination between federal, provincial and territorial governments is essential for a successful energy transition.
"This report acknowledges Canada's ambitious efforts and historic investments to develop pathways to achieve net-zero emissions by 2050 and ensure a transition that aligns with our shared objective of limiting global warming to 1.5 degrees Celsius, " said Minister Wilkinson. "These are pathways that make the most sense for our people, our economy and our country and will also yield technology, products and know-how that can be exported and applied around the world."
The IEA finds that emissions intensity from Canada's oil and gas production has declined in recent years, but the sector remains a major source of greenhouse gases, accounting for about a quarter of the country's GHG emissions. Along with strong action to curb methane emissions, improving the rate of energy technology innovation will be essential for the deep decarbonisation that is needed in oil and gas production, as well as in the transport and industry sectors. Canada is actively advancing innovation in a number of key fields, including carbon capture, utilisation and storage; clean hydrogen; and small modular nuclear reactors, with a view to serving as a supplier of energy and climate solutions to the world. The IEA notes that further federal support for research, development and demonstration would help accelerate progress towards these goals.
The IEA is also recommending that Canada's federal government promote a comprehensive energy efficiency strategy in consultation with provinces and territories that sets clear targets for energy efficiency in the buildings, industry and transport sectors
The IEA report highlights that Canada's electricity supply is among the cleanest in the world, with over 80% of supply coming from non-emitting sources, thanks to the dominance of hydro and the important role of nuclear. To further support the expansion of clean power and electrification, the report encourages increased interconnections among provinces and territories to ensure balanced decarbonisation progress across the country.
The IEA commends Canada on its efforts to advance a people-centred approach to its clean energy transition, including initiatives to promote diversity and inclusion in clean energy sectors; programmes to increase access to clean energy in northern, remote and Indigenous communities; and actions to enable just transitions for coal workers and their communities.
"Canada has laid out a comprehensive set of policy measures and investments across sectors to meet its climate targets, including a strong clean energy component to its Covid-19 economic recovery efforts," said Dr Birol. "I hope this report will help Canada navigate its path toward economy-wide emissions reductions and a net zero future."
WHO recommends two new drugs to treat patients with COVID-19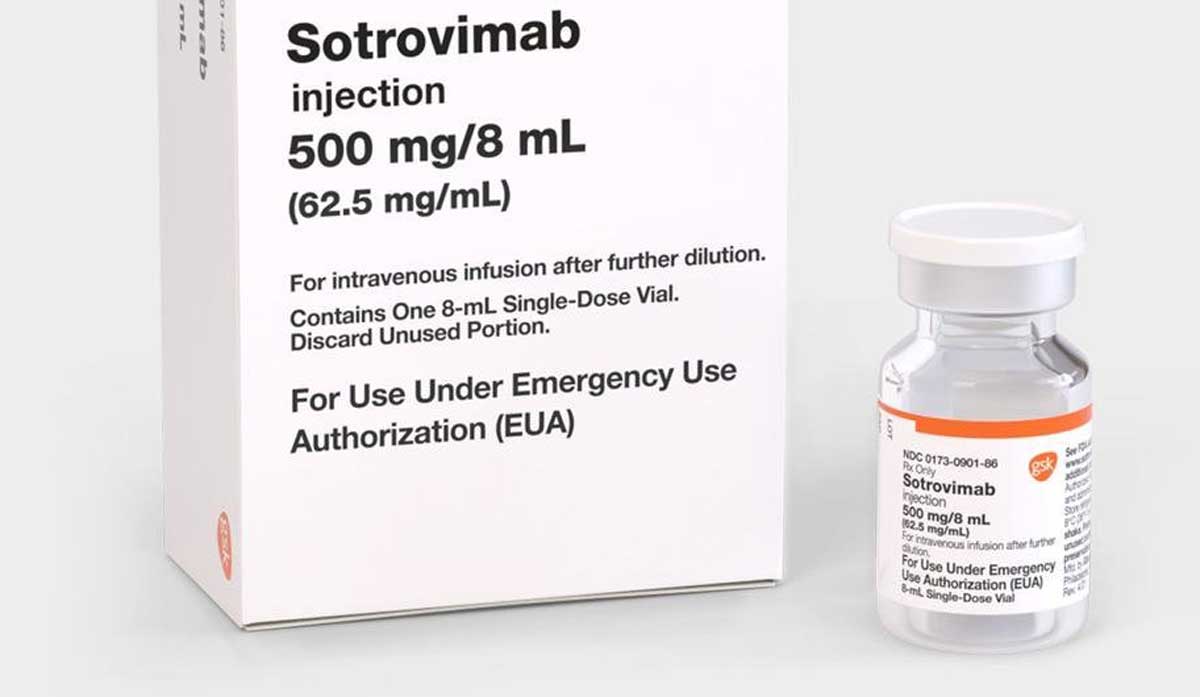 The World Health Organization (WHO) on Thursday reccommended two new drugs to treat patients with COVID-19, one for patients with critical disease, and another deemed effective for non-severe cases.
The first drug, baricitinib, is a Janus kinase (JAK) inhibitor- a class of drugs used to treat autoimmune conditions, blood and bone marrow cancers, and rheumatoid arthritis.
According to the WHO Guideline Development Group, it is "strongly recommended" for patients with severe or critical disease in combination with corticosteroids.
The group of international experts based their recommendation on "moderate certainty evidence" that it improves survival and reduces the need for ventilation.
There was no observed increase in adverse effects.
The experts note that it has a similar effectas other arthritis drugs called interleukin-6 (IL-6) inhibitors. Because of that, when both drugs are available, they suggest choosing the best option based on cost, availability, and clinician experience.
It is not recommended to use both drugs at the same time.
The experts also advise against the use of two other JAK inhibitors (ruxolitinib and tofacitinib) for patients with severe or critical cases of COVID-19 infection.
According to them, trials undergone using these drugs failed to show any benefits arising using either drug,and suggested a possible increase in serious side effects with tofacitinib.
Non-severe cases
In the same update, WHO makes a conditional recommendation for the use of a monoclonal antibody known as sotrovimab in patients with non-severe cases.
According to them, the drug should only be administered to patients at the highest risk of hospitalisation. In those at lower risk, it onlyshowed "trivial benefits".
A similar recommendation has been madepreviously, for another monoclonal antibody drug, casirivimab-imdevimab, and the experts say there is insufficient data to recommend one over the other.
For both, the effectiveness against new variants, like Omicron, is still uncertain. 
The group will update their guidelines for monoclonal antibodies when more data becomes available.
Recommendations
These recommendations are based on new evidence from seven trials involving over 4,000 patients with non-severe, severe, and critical infections.
Developed by WHO with the methodological support of MAGIC Evidence Ecosystem Foundation, the guidelinesprovide trustworthy guidance and help doctors make better decisions with their patients.
According to the agency, the guidelines are useful in fast moving research areas, because they allow researchers to update evidence summaries as new information becomes available.
The latest guidance also updates recommendations for the use of interleukin-6 receptor blockers and systemic corticosteroids for patients with severe or critical COVID-19; conditional recommendations for the use of casirivimab-imdevimab (another monoclonal antibody treatment) in selected patients; and against the use of convalescent plasma, ivermectin and hydroxychloroquine, regardless of disease severity.