World commits to pollution-free planet at environment summit
The world today committed to a pollution-free planet at the close of the UN Environment Assembly in Nairobi, with resolutions and pledges promising to improve the lives of billions across the globe by cleaning up our air, land and water.
If every promise made in and around the summit is met, 1.49 billion more people will breathe clean air, 480,000 km (or around 30 per cent) of the world's coastlines will be clean, and USD 18.6 billion for research and development and innovative programmes to combat pollution will come online.
"The science we have seen at this assembly shows we have been so bad at looking after our planet that we have very little room to make more mistakes," said Dr. Edgar Gutiérrez, Minister of Environment and Energy of Costa Rica and the President of the 2017 UN Environment Assembly. "With the promises made here, we are sending a powerful message that we will listen to the science, change the way we consume and produce, and tackle pollution in all its forms across the globe."
Over 4,000 heads of state, ministers, business leaders, UN officials, civil society representatives, activists and celebrities gathered at the summit in Nairobi, which ran for three days.
For the first time at a UN Environment Assembly, environment ministers issued a declaration. This declaration said nations would honour efforts to prevent, mitigate and manage the pollution of air, land and soil, freshwater, and oceans – which harms our health, societies, ecosystems, economies, and security.
The declaration committed to increasing research and development, targeting pollution through tailored actions, moving societies towards sustainable lifestyles based on a circular economy, promoting fiscal incentives to move markets and promote positive change, strengthening and enforcing laws on pollution, and much more.
The assembly also passed 13 non-binding resolutions and three decisions. Among them were moves to address marine litter and microplastics, prevent and reduce air pollution, cut out lead poisoning from paint and batteries, protect water-based ecosystems from pollution, deal with soil pollution, and manage pollution in areas hit by conflict and terrorism.
"Today we have put the fight against pollution high on the global political agenda," said Erik Solheim, head of UN Environment. "We have a long struggle ahead of us, but the summit showed there is a real appetite for significant positive change.
"It isn't just about the UN and governments, though. The massive support we have seen from civil society, businesses and individuals – with millions of pledges to end pollution – show that this is a global challenge with a global desire to win this battle together."
A large part of the impact from the assembly comes from global support. UN Environment's #BeatPollution campaign hit almost 2.5 million pledges during the event, with 88,000 personal commitments to act.
Chile, Oman, South Africa and Sri Lanka all joined the #CleanSeas campaign during the Nairobi summit, with Sri Lanka promising to implement a ban on single-use plastic products from 1 January 2018, step up the separation and recycling of waste, and set the goal of freeing its ocean and coasts of pollution by 2030. There are now 39 countries in the campaign.
Colombia, Singapore, Bulgaria, Hungary and Mongolia joined 100 cities who were already in the #BreatheLife campaign, which aims to tackle air pollution. Every signatory has committed to reduce air pollution to safe levels by 2030, with Singapore promising to tighten fuel and emissions standards for vehicles, and emissions standards for industry.
The global momentum comes not a moment too soon, as the UN Environment report, The Executive Director's Report: Towards a Pollution-Free Planet, lays out.
Overall, environmental degradation causes nearly one in four of all deaths worldwide, or 12.6 million people a year, and the widespread destruction of key ecosystems. Air pollution is the single biggest environmental killer, claiming 6.5 million lives each year.
Exposure to lead in paint causes brain damage to 600,000 children annually. Our seas already contain 500 "dead zones" with too little oxygen to support marine life. Over 80 per cent of the world's wastewater is released into the environment without treatment, poisoning the fields where we grow our food and the lakes and rivers that provide drinking water to 300 million people.
There is also a huge economic cost. A recent report by the Lancet Commission on Pollution and Health says that welfare losses due to pollution are estimated at over USD 4.6 trillion each year, equivalent to 6.2 per cent of global economic output.
"We had two missions at this assembly," said Ibrahim Thiaw, UN Environment's deputy head. "One [agreeing on action] is accomplished. The second we must start tomorrow."
Africa-Europe Alliance: Two new financial guarantees under the EU External Investment Plan
Today in the margins of the 2019 Africa Investment Forum in Johannesburg, South Africa, the European Commission signed two guarantee agreements with two Member States' development finance institution: the Dutch 'Financierings-Maatschappij voor Ontwikkelingslanden N.V' (FMO) and the Italian 'Cassa Depositi e Prestiti' (CDP). These guarantee agreements are part of the implementation of the EU External Investment Plan, the financial arm of the Africa-Europe Alliance for Sustainable Investment and Jobs.
Commissioner for International Cooperation and Development, Neven Mimica said: "The agreements signed today, worth €70 million, will help us to unlock more than €500 million in new investment in Africa and the EU Neighbourhood. These guarantees aim at mitigating and sharing the risk with other private investors in countries where otherwise these investments would not be as attractive. They will help to boost access to finance for small businesses, notably in the tech sector – and create up to 175,000 jobs directly and indirectly."
Two guarantees, one goal: more investment in partner countries
The two guarantees will significantly boost investment and access to finance for small businesses (MSMEs), especially in the technology sector, in the countries covered by the Plan.
FMO Ventures Programme
This €40 million guarantee agreement is a partnership with FMO, the Dutch development bank. It targets Sub-Saharan Africa and the EU Neighbourhood. It will guarantee venture capital provided by FMO to start-up companies, in particular led by young entrepreneurs. The companies will use technology to lower the costs of making or supplying products and services that were previously unaffordable to many people. The guarantee will target companies offering digital solutions in a wide range of areas, from agriculture, access to energy and financial services to education, healthcare, transport and logistics. It will support up to 125,000 new jobs, directly and indirectly.
Archipelagos One4A – One Platform for Africa
The €30 million Archipelagos guarantee agreement is a partnership with Cassa Depositi e Prestiti (CDP), the Italian Development Bank, and the African Development Bank (AfDB). It will support access to finance across Africa for high potential small businesses. In order to help their growth, the programme supported by the guarantee will provide financing through innovative capital markets solutions. It will also enable financing partners to share the risk of investing in projects. By doing so it will generate up to 50,000 jobs, many for young people, and benefit about 1,500 small businesses in 10 African countries.
These guarantees are part of the External Investment Plan, which, by investing €4.5 billion, is set to leverage €44 billion in total investment. Out of the total budget, the EU has already allocated €4.2 billion.
Background
The EU External Investment Plan is using €4.5 billion in public funds to leverage €44 billion by 2020 in public and private investment for development in countries neighbouring the EU and in Africa.
The plan has three pillars. The first is finance. Through financial guarantees, the EU mitigates the risk in countries with difficult environments so that private investors and development banks will lend to entrepreneurs or finance development projects.
The plan's second part is technical assistance. This funds experts who help develop new projects, to the benefit of will authorities, investors and companies. Technical assistance may include, for example, market intelligence and investment climate analysis, targeted legislative and regulatory advice, support to partner countries in implementing reforms, chains and identification, preparation, and help to carry out necessary investments.
The third part is investment climate support. The EU works closely with governments in partner countries to help them improve the conditions which investors consider when making their decisions. These include the business environment and a country's political and economic stability. The EU also brings together governments and business to discuss investment challenges.
The External Investment Plan is a key part of the Africa-Europe Alliance for Sustainable Investment and Jobs, launched by European Commission President Jean-Claude Juncker in September 2018. The Alliance aims to boost investment which creates jobs and promotes sustainable development.
UNIDO and Morocco's MASEN to strengthen cooperation to deploy renewable energy technologies
The United Nations Industrial Development Organization (UNIDO) and the Moroccan Agency for Sustainable Energy of the Kingdom of Morocco (MASEN) signed a Memorandum of Understanding (MoU) to develop and implement projects deploying advanced renewable energy technologies in Morocco and targeted African countries, with the aim of creating aspirations to support African countries on their path towards inclusive and sustainable industrial development.
The partnership with MASEN complements UNIDO's ongoing activities under its flagship 'Low Carbon Low Emission Clean Energy Programme' in Africa, which seeks to reduce poverty by promoting industrial growth through renewable sources of energy. It already started in 2017, on the margins of the 22nd Session of the Conference of the Parties (COP 22) to the UN Framework Convention on Climate Change (UNFCCC), when UNIDO Director General LI Yong, and MASEN President Mustapha Bakkoury launched the Vanadium Flow Battery project to demonstrate smoothing and stabilizing electricity output. An official handover ceremony is planned to take place in Ouarzazate, Morocco, in conjunction with a workshop gathering Moroccan officials and representatives from neighboring countries.
With MASEN's support, UNIDO proposes to create a platform for the dissemination of renewable energy technologies in targeted countries while developing the local production of some technology components, thus creating grounds for achieving shared prosperity, economic competitiveness and environmental sustainability.
EU delivers on stronger European Border and Coast Guard to support Member States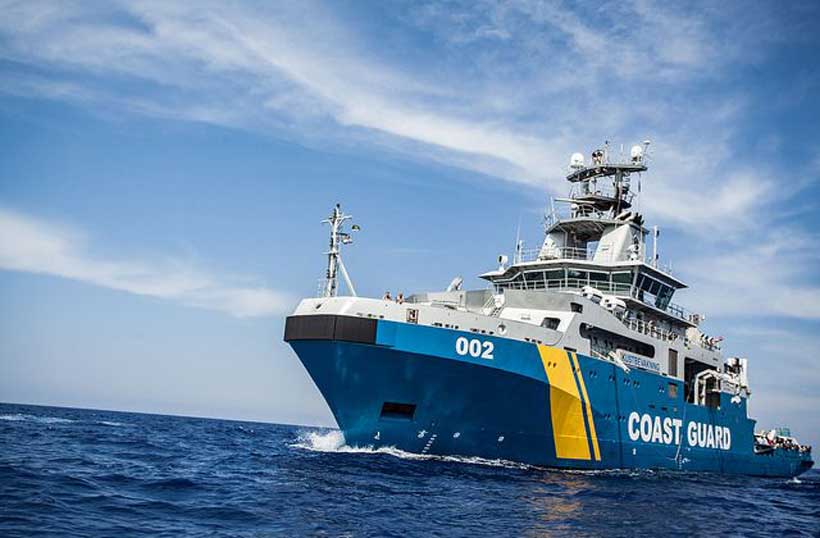 Today, the Council has officially adopted the Commission's proposal to reinforce the European Border and Coast Guard. The European Border and Coast Guard Agency will have a standing corps of 10,000 border guards, a stronger mandate on returns and will also be able to cooperate more closely with non-EU countries, including those beyond the EU's immediate neighbourhood. This will give the Agency the right level of ambition to respond to the challenges facing Europe in managing migration and its external borders.
Welcoming today's final adoption, First Vice-President Frans Timmermans and Commissioner for Home Affairs, Migration and Citizenship Dimitris Avramopoulos said:
"Today the European Union has achieved an ambitious task of transforming the EU border agency, Frontex, into a fully-fledged European Border and Coast Guard. This Agency will be equipped to offer tangible support to Member States to manage the EU's external border – wherever and whenever needed.
From less than 300 border guards on the ground in 2014, the European Border and Coast Guard is now deploying around 1,300 officers and will soon have a 10,000-strong standing corps available for deployment. This is a collective achievement, which would not have been possible without strong political support for a common approach.
The European Border and Coast Guard is now stronger than ever. While Member States will remain responsible for the management of external borders, the standing corps will provide unprecedented operational support on the ground. Its officers will be able to assist national border guards in conducting identity and document checks, with border surveillance and return operations.
The Agency will also provide support beyond the EU's borders. With European Border and Coast Guard officers already deployed in Albania and soon in other Western Balkan countries also, the Agency will be able to cooperate with third countries beyond the EU's immediate neighbourhood.
We have spared no effort to make sure that Member States have the necessary tools to protect their borders and ensure the security of European citizens.
But our work is not yet done. The Commission will now provide its full support to help the Agency quickly take up its new tasks and ensure the standing corps swiftly reaches its full capacity of 10,000 border guards."
Next steps
The European Parliament and the Council will now jointly sign the final text. The text will then be published in the Official Journal of the European Union and the European Border and Coast Guard's reinforced mandate will enter into force 20 days later. The new European Border and Coast Guard standing corps will be ready for deployment from 2021, and will then gradually reach its full capacity of 10,000 border guards.
Background
The European Border and Coast Guard consists of Member States' authorities responsible for border management and return, and of the European Border and Coast Guard Agency. It was established in 2016, building on the existing structures of Frontex, to meet the new challenges and political realities faced by the EU, both as regards migration and internal security. The reliance on voluntary contributions of staff and equipment by Member States has however resulted in persistent gaps affecting the efficiency of the support the European Border and Coast Guard Agency could offer.
In his 2018 State of the Union Address President Juncker announced that the Commission will reinforce the European Border and Coast Guard even further. The objective of this upgrade was to equip the Agency with a standing corps of 10,000 border guards and to provide the agency with its own equipment to allow it to respond to challenges as they arise. The European Parliament and the Council reached a political agreement on the Commission's proposal on 28 March 2019. With the last step completed in the Council today, both institutions have now formally adopted the text.