UNESCO hosts the International NGO Forum on Climate Change
On 7 December 2017, UNESCO Director-General, Audrey Azoulay opened the 8th International Forum of Non-Governmental Organizations (NGOs) in official partnership with UNESCO, alongside Philippe Beaussant, Chair of the NGO-UNESCO Liaison Committee and Kenneth Kam, Founding President of the Kenn Foundation.
"It was important for me to be with you today, right at the start of my mandate" said the Director-General. "Over time, the relationship between UNESCO and NGOs has varied in intensity, but what remains more true than ever today is the need to preserve and nurture this essential cooperation to cope with the challenges of today's world and adapt to those of tomorrow," she said. "In this sense, the theme chosen for this 8th International NGO Forum – Climate Change – is a good example of our shared responsibility towards this key challenge of our time. The privileged partnership between NGOs, which are laboratories of civil society, and UNESCO can enable advances in this regard. As frontline partners of our work, NGOs cannot act alone without the relays provided by our Organization, and I am committed, in the wake of renewed cooperation in recent years, to continue in this direction of constructive and mutually fruitful collaboration," said the Director-General.
In his introductory remarks, the President of the International Conference of NGOs, Philippe Beaussant, referred to the new directives for the cooperation between UNESCO and NGOs, adopted by the General Conference of the Organization in 2011. "These guidelines, which we have favourably welcomed, have allowed a fruitful change in the role of NGOs, and their better and more systematic involvement in UNESCO's fields of action," said Mr Beaussant. "We are convinced that this link with UNESCO, which is still developing, will gain new impetus under your mandate, Madam Director-General."
"In this spirit, we are delighted to hold the 8th International NGO Forum, an inclusive and participatory mechanism which is a response to the expectations of the 2011 guidelines, and that is an opportunity to propose paths for concrete action," continued Mr Beaussant.
The President of the Kenn Foundation, Kenneth Kam, called for "new involvement of non-governmental organizations. This International NGO Forum, which provides a truly global environment, can help to reflect and act on issues of importance to UNESCO, the international community and civil society," said Mr Kam. "The theme chosen for this 8th Forum is particularly important, and I want to say here how much I believe in UNESCO's mission, and I hope that we will continue to consolidate our cooperation."
Two years after the Paris Climate Agreement, and a few days before the One Planet Summit organized at the initiative of French President Emmanuel Macron and the United Nations, the 8th NGO Forum brings together more than 300 representatives of civil society to share their vision of the contribution of NGOs to the fight against climate change, and more specifically to the implementation of UNESCO's updated Strategy for addressing climate change, adopted by the General Conference of the Organization at its 39th session in November 2017.

Over two days of debate, the Forum aims to identify ways of action for NGOs to support the work of UNESCO and make recommendations to the Organization in its various fields of competence. The debates will focus on three central themes: the role of civil society organizations in addressing climate change; Ocean and climate change; and World Heritage, Biosphere Reserves, and the knowledge and actions of indigenous peoples. The discussions will also define a concrete plan of action in relation to UNESCO's Declaration of Ethical Principles relating to Climate Change, recently adopted by the General Conference of the Organization.

Previous editions of the International NGO Forum were held in Beijing (China), Querétaro (Mexico), Riyadh (Saudi Arabia), Sozopol (Bulgaria) and Yamoussoukro (Côte d'Ivoire), and addressed topics such as the social engagement of young people, building peace, access to water, women and poverty, bringing cultures closer together, and the role of youth in safeguarding cultural heritage, and resulted in creation of several local and international initiatives that contribute today to the realization of UNESCO's programme.
After steep drop in 2020, global carbon dioxide emissions have rebounded strongly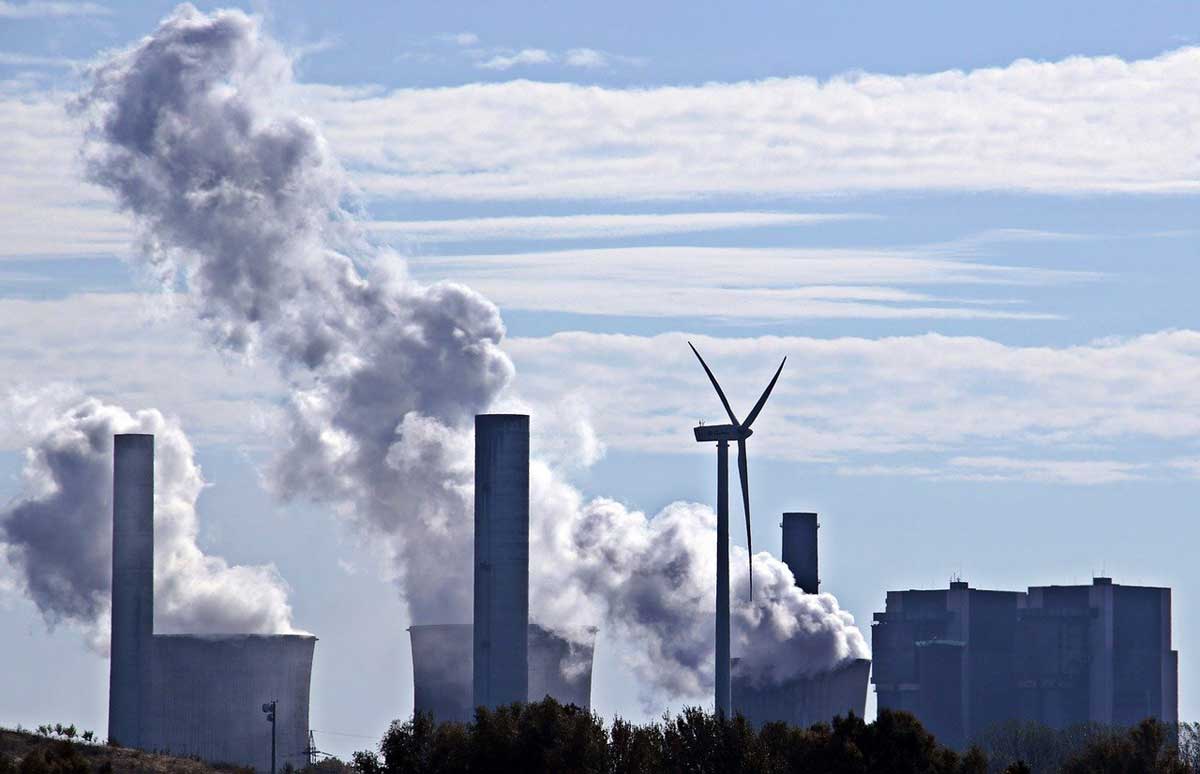 The Covid-19 crisis in 2020 triggered the largest annual drop in global energy-related carbon dioxide emissions since the Second World War, according to IEA data released today, but the overall decline of about 6% masks wide variations depending on the region and the time of year.
After hitting a low in April, global emissions rebounded strongly and rose above 2019 levels in December. The latest data show that global emissions were 2%, or 60 million tonnes, higher in December 2020 than they were in the same month a year earlier. Major economies led the resurgence as a pick-up in economic activity pushed energy demand higher and significant policies measures to boost clean energy were lacking. Many economies are now seeing emissions climbing above pre-crisis levels.
"The rebound in global carbon emissions toward the end of last year is a stark warning that not enough is being done to accelerate clean energy transitions worldwide. If governments don't move quickly with the right energy policies, this could put at risk the world's historic opportunity to make 2019 the definitive peak in global emissions," said Dr Fatih Birol, the IEA Executive Director. "In March 2020, the IEA urged governments to put clean energy at the heart of their economic stimulus plans to ensure a sustainable recovery. But our numbers show we are returning to carbon-intensive business-as-usual. This year is pivotal for international climate action – and it began with high hopes – but these latest numbers are a sharp reminder of the immense challenge we face in rapidly transforming the global energy system."
The 2020 trends underscore the challenge of curbing emissions while ensuring economic growth and energy security. Amid a growing number of pledges by countries and companies to reach net-zero emissions by mid-century, the rebound in emissions shows what is likely to happen if those ambitions are not met with rapid and tangible action.
Emissions in China for the whole of 2020 increased by 0.8%, or 75 million tonnes, from 2019 levels driven by China's economic recovery over the course of the year. China was the first major economy to emerge from the pandemic and lift restrictions, prompting its economic activity and emissions to rebound from April onward. China was the only major economy that grew in 2020.
In India, emissions rose above 2019 levels from September as economic activity improved and restrictions were relaxed. In Brazil, the rebound of road transport activity after the April low drove a recovery in oil demand, while increases in gas demand in the later months of 2020 pushed emissions above 2019 levels throughout the final quarter.
Emissions in the United States fell by 10% in 2020. But on a monthly basis, after hitting their lowest levels in the spring, they started to bounce back. In December, US emissions were approaching the level seen in the same month in 2019. This was the result of accelerating economic activity as well as the combination of higher natural gas prices and colder weather favouring an increase in coal use.
"If current expectations for a global economic rebound this year are confirmed – and in the absence of major policy changes in the world's largest economies – global emissions are likely to increase in 2021," Dr Birol said. "Nonetheless, there are still reasons for optimism. China has set an ambitious carbon-neutrality target; the new US administration has rejoined the Paris Agreement and is putting climate at the heart of its policy-making; the European Union is pushing ahead with its Green Deal and sustainable recovery plans; India's stunning success with renewables could transform its energy future; and the United Kingdom is building global momentum toward stronger climate action at COP26 in November."
Global emissions plunged by almost 2 billion tonnes in 2020, the largest absolute decline in history. Most of this – around 1 billion tonnes, which is more than the annual emissions of Japan – was due to lower use of oil for road transport and aviation. As travel and economic activities pick up around the world, oil consumption and its emissions are rising again. The record increase in sales of electric vehicles is insufficient to offset the growth in emissions caused by the uptick in road traffic around the world.
Global emissions from the electricity sector dropped by 450 million tonnes in 2020. This resulted partly from lower electricity demand but also from increases in electricity generation by solar PV and wind. For the world to achieve the climate goals of the Paris Agreement, notably of limiting global warming to well below 2 °C, a decline in electricity sector emissions of around 500 million tonnes would need to occur every single year. Even greater annual drops in emissions from electricity generation would be required to put the world on a path in line with warming of 1.5 °C.
In order to show a sustainable path forward, the IEA will publish on 18 May the world's first comprehensive roadmap for the energy sector to reach net-zero emissions by 2050. As part of its focus on leading clean energy transitions worldwide, the IEA is working with the United Kingdom's COP26 Presidency to bring together heads of government and ministers at the IEA-COP26 Net Zero Summit on 31 March to step up international efforts to turn net zero pledges into concrete energy policies and actions.
In April, the IEA will release its Global Energy Review 2021, which will examine this year's emerging trends in global energy demand and CO2 emissions.
EU and Armenia Comprehensive and Enhanced Partnership Agreement enters into force
On 1 March 2021, the European Union-Armenia Comprehensive and Enhanced Partnership Agreement (CEPA) will enter into force. It has now been ratified by the Republic of Armenia, all EU Member States and the European Parliament. This represents an important milestone for EU-Armenia relations.
This Agreement provides a framework for the EU and Armenia to work together in a wide range of areas: strengthening democracy, the rule of law and human rights; creating more jobs and business opportunities, improving legislation, public safety, a cleaner environment, as well as better education and opportunities for research. This bilateral agenda also contributes to overall aim of the EU to deepen and strengthen its relations with the countries of its Eastern neighbourhood through the Eastern Partnership framework.
High Representative of the European Union for Foreign Affairs and Security Policy/Vice-President of the European Commission, Josep Borrell, said: "The entry into force of our Comprehensive and Enhanced Partnership Agreement comes at a moment when Armenia faces significant challenges. It sends a strong signal that the EU and Armenia are committed to democratic principles and the rule of law, as well as to a wider reform agenda. Across political, economic, trade, and other sectoral areas, our Agreement aims to bring positive change to people's lives, to overcome challenges to Armenia's reforms agenda."
Commissioner for Neighbourhood and Enlargement, Olivér Várhelyi, underlined that: "While these are trying times for Armenia, the European Union continues to stand by the Armenian people. The entry into force of the bilateral EU-Armenia agreement on 1 March will allow us to strengthen our work on the economy, connectivity, digitalisation and the green transformation as priority areas. These will have concrete benefits for the people and are key for socio-economic recovery and the longer-term resilience of the country. In the current turbulent days, maintaining calm and respect for democracy and constitutional order are key."
The Agreement was signed in November 2017 and substantial parts of have been provisionally applied since 1 June 2018. Since then, the breadth and depth of the bilateral cooperation between Armenia and the European Union have advanced steadily. At the 3rd EU-Armenia Partnership Council held on 17 December 2020, the European Union and Armenia reiterated their full commitment to implementing the CEPA.
The Agreement plays an important role for the modernisation of Armenia, in particular through legislative approximation to EU norms in many sectors. This includes reforms in the rule of law and respect of human rights, particularly an independent, efficient and accountable justice system, as well as reforms aimed at enhancing the responsiveness and effectiveness of public institutions and at favouring the conditions for sustainable and inclusive development.
From the entry into force of the Agreement on 1 March, cooperation will be strengthened in those areas which to date were not subject to the provisional application of the Agreement. The European Union stands ready and looks forward to working even more closely with Armenia on the full and effective implementation of the Agreement, in our mutual interest and to the benefit of our societies and citizens.
COVID-19 cases rise for first time in seven weeks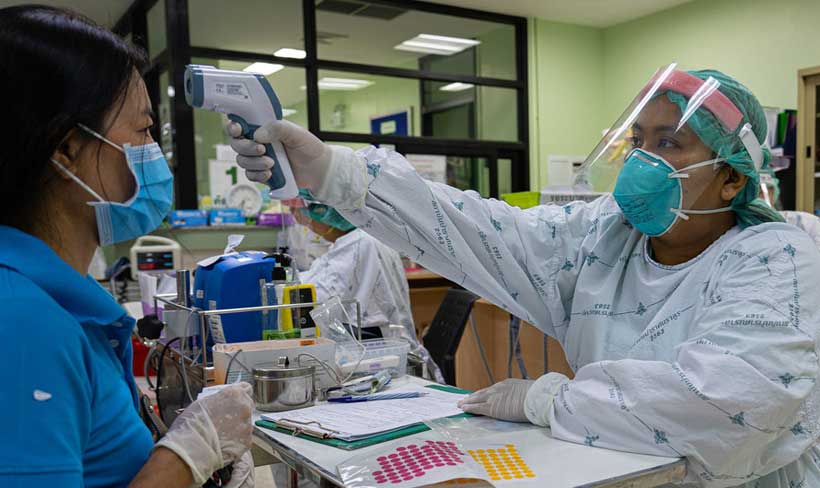 After six consecutive weeks of decline, COVID-19 cases worldwide increased last week for the first time, the World Health Organization (WHO) said on Monday.
Four of the agency's six regions reported a rise in numbers, with Africa and the Western Pacific excluded.
"This is disappointing, but not surprising", said WHO chief Tedros Adhanom Ghebreyesus, speaking during his biweekly press briefing from Geneva.
"Some of it appears to be due to relaxing of public health measures, continued circulation of variants, and people letting down their guard."
The jump in cases comes as the rollout of COVID-19 vaccines continues.
"Vaccines will help to save lives, but if countries rely solely on vaccines, they're making a mistake", Tedros warned, underscoring the importance of basic public health measures such as testing, contact tracing, wearing masks and avoiding crowds.
'Encouraging' signs
Ghana and Côte d'Ivoire began vaccinating health care workers on Monday, becoming the first countries to benefit from a global mechanism for ensuring vaccine equity.
Through the COVAX Facility, WHO and our partners are working to ensure every country can begin vaccination within the first 100 days of the year.
COVAX will deliver 11 million doses to countries this week. By the end of May, some 240 million doses will be allocated to 142 participating countries.
Dr. Soumya Swaminathan, WHO's Chief Scientist, pointed to "encouraging" signs as the world continues to gear up for what is the largest vaccine deployment in history.
"We've seen early data from countries where vaccination campaigns started months ago, the impact that this is having on reducing hospitalizations, reducing deaths, particularly in the older age groups, amongst the vulnerable. We've even seen very encouraging data in reduction in infections among health care workers who have received the vaccine", she said.
"So, these are still early days, but the signs are encouraging; the safety profile is encouraging. About 250 million doses have been given worldwide, and so far, there have been no major safety signals, so that is reassuring as well."
Concern for Tigray region
WHO explained that some countries have received COVAX vaccines early due to several factors such as the level of government preparedness, but logistical challenges in distributing vaccines, which include labelling, packaging and shipping, can also affect deployment.
Dr. Michael Ryan, WHO Executive Director, spoke about the difficulty in reaching conflict areas such as the Tigray region in Ethiopia, where government and regional forces have been fighting since November.
He said the situation is of grave concern, as water, sanitation, essential health services and COVID-19 intervention have been disrupted. Many people are living in displacement camps, increasing risk of diarrhoeal disease, malaria and other illneses.
WHO has worked to provide essential supplies to cover 450,000 people, or roughly 10 per cent of the population, for three months, Dr. Ryan told journalists.
"Our primary aim as an organization, wherever we work, is to ensure that all people have access to the basic, essential human right of access to basic health care", he said.
"We will work with the Ministry of Health; we will work with health cluster partners and anybody else who can help us to provide better access to the population there."