OSCE and EBRD to deepen co-operation on promoting good governance, connectivity and economic development
The OSCE and the European Bank for Reconstruction and Development (EBRD) agreed today in Vienna to deepen their co-operation and establish a strategic partnership to promote good governance, connectivity and economic development.
The agreement was formalized in a Memorandum of Understanding signed by the Co-ordinator of OSCE Economic and Environmental Activities, Vuk Žugić, and the EBRD Managing Director for Economics, Policy and Governance, Mattia Romani. The MoU, signed on the margins of the 24th OSCE Ministerial Council, aims at leveraging the respective competences, mandates and institutional capacities for a more effective support to the OSCE participating States and Partners for Co-operation.
"We consider the EBRD as an essential partner in light of the similar operational focus in promoting well-governed environmental friendly and inclusive economies," said Žugić.
Fostering transparency and accountability to enhance the business environment, promoting the fight against corruption and supporting the economic empowerment of vulnerable groups, including women and youth, are some of the axes of co-operation included in the agreement.
"Our signing today is only a small symbolic step of what we hope will be an impactful, wide ranging and long lasting co-operation with OSCE focused on concrete steps that will assist our countries in their transition journey," said Romani.
The MoU builds on previous joint initiatives, aimed at improving anti-corruption measures in Albania through the capacity-building of the national School of Public Administration, the mobilization of the business sector to strengthen anti-bribery practices as well as the enhancement of the capacities of civil society actors in regards to their public oversight role.
As the largest regional organization dealing with security – the OSCE considers good economic governance as one of the main pillars of its comprehensive approach to stability and sustainable development. With over 3,500 staff and 16 field operations, the OSCE works closely with State authorities and civil society actors to foster co-operation and dialogue for more secure societies in the Euro-Atlantic and Eurasian space.
The EBRD is a multilateral development bank owned by 66 countries as well as the European Union and the European Investment Bank. Most of the countries in which the EBRD invests are OSCE participating States or Partners for Co-operation. The Bank's investments are aimed at making the economies in its regions competitive, inclusive, well-governed, green and integrated.
To Better Address the COVID-19 Crisis, Niger Should Focus on Health Measures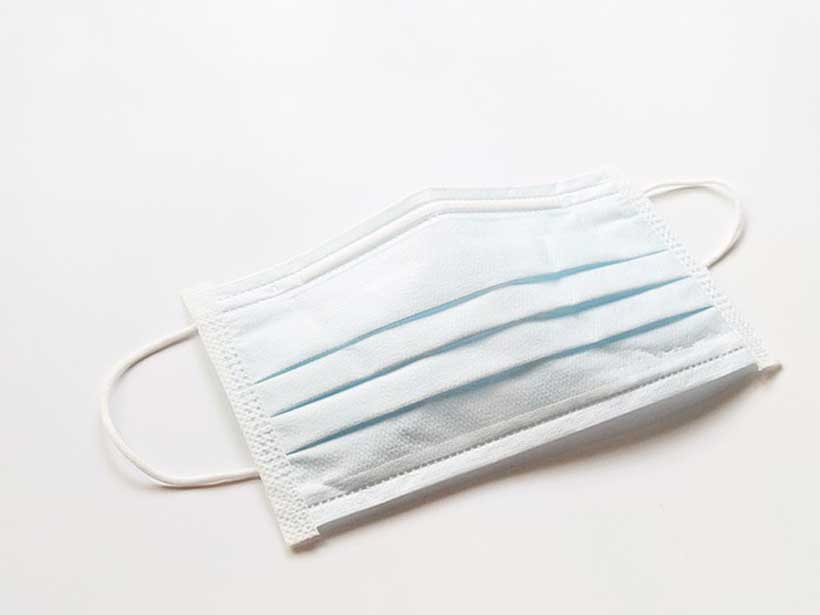 According to the World Bank's latest Economic and Poverty Update for Niger published today, the COVID-19 pandemic has a significant impact on the economy and could trigger a recession if the many downside risks to economic activity materialize. The economic slowdown has already reversed the decline in the poverty rate seen for several years in Niger, pushing close to 270,000 Nigeriens into poverty this year.
The report titled "Niger – Economic and Poverty Update under COVID-19" notes that Nigeriens have been severely impacted by the combined effects of the pandemic, the global recession, and the economic slowdown in the country. These different shocks have led to job and income loss, an increase in some food prices, and disruptions in the system providing social protection and delivering basic services, in particular health and education services. Consequently, the poverty rate is projected to rise from 40.8% in 2019 to 42.1% in 2020.
World Bank Senior Economist Paolo Di Lorenzo said that "households and enterprises have borne the brunt of the combined effects of the COVID-19 pandemic on economic activity, which have placed the hotel, transport, and tourism sectors, as well as small and medium enterprises, in a particularly vulnerable situation following the drop in demand. We are also seeing job and income loss in households working in many other sectors."
The report also points to a host of factors clouding the economic outlook—uncertainty regarding the duration of the pandemic, limited flexibility on the part of the authorities to respond to it, as well as ongoing security risks, staple food price volatility, and climate events, which continue to exert additional pressure on growth and public finance. Niger's medium-term prospects are contingent on developments in the oil sector, where production prospects are uncertain given the sharp decline in the price of a barrel of oil.
Joelle Dehasse, World Bank Country Manager for Niger, stressed that "the pandemic has disrupted the lives and livelihoods of Nigeriens. We must redouble efforts to reduce poverty and inequality and to restore and sustain human capital gains. To this end, it is of vital importance to expand and increase social assistance programs such as cash transfers to vulnerable groups, so as to offset this loss of income and boost household resilience to shocks."
To mitigate the impact of the COVID-19 pandemic on the country's economy, the authors of the report recommend a three-pronged response:
Focusing on health measures to save lives in the near term;
Reallocating expenditure in order to fund the implementation of measures to protect jobs and livelihoods;
Reviving the economy, in particular through policies to promote greater access to clean water and electricity.
The World Bank Group, one of the largest sources of funding and knowledge for developing countries, is taking broad, fast action to help developing countries strengthen their pandemic response. We are supporting public health interventions, working to ensure the flow of critical supplies and equipment, and helping the private sector continue to operate and sustain jobs.
The World Bank Group will be deploying up to $160 billion over 15 months, ending in June 2021, to help more than 100 countries protect the poor and vulnerable, support businesses, and bolster economic recovery. This includes $50 billion of new IDA resources through grants and highly concessional loans, as well as an envelope of $12 billion for developing countries to finance the purchase and distribution of COVID-19 vaccines.
Advancing the EU social market economy: adequate minimum wages for workers
The Commission today proposes an EU Directive to ensure that the workers in the Union are protected by adequate minimum wages allowing for a decent living wherever they work. When set at adequate levels, minimum wages do not only have a positive social impact but also bring wider economic benefits as they reduce wage inequality, help sustain domestic demand and strengthen incentives to work. Adequate minimum wages can also help reduce the gender pay gap, since more women than men earn a minimum wage. The proposal also helps protect employers that pay decent wages to workers by ensuring fair competition.
The current crisis has particularly hit sectors with a higher share of low-wage workers such as cleaning, retail, health and long-term care and residential care. Ensuring a decent living for workers and reducing in-work poverty is not only important during the crisis but also essential for a sustainable and inclusive economic recovery.
President of the European Commission Ursula von der Leyen said: "Today's proposal for adequate minimum wages is an important signal that also in crisis times, the dignity of work must be sacred. We have seen that for too many people, work no longer pays. Workers should have access to adequate minimum wages and a decent standard of living. What we propose today is a framework for minimum wages, in full respect of national traditions and the freedom of social partners. Improving working and living conditions will not only protect our workers, but also employers that pay decent wages, and create the basis for a fair, inclusive and resilient recovery."
Executive Vice-President for an Economy that Works for People, Valdis Dombrovskis, said: "It is important to ensure that also low wage workers benefit from the economic recovery. With this proposal we want to make sure that workers in the EU earn a decent living wherever they work. Social partners have a crucial role to play in negotiating wages nationally and locally. We support their freedom to negotiate wages autonomously, and where this is not possible, we give a framework to guide Member states in setting minimum wages."
Nicolas Schmit, Commissioner for Jobs and Social Rights, said: "Almost 10% of workers in the EU are living in poverty: this has to change. People who have a job should not be struggling to make ends meet. Minimum wages have to play catch up with other wages which have seen growth in recent decades, leaving minimum wages lagging behind. Collective bargaining should be the gold standard across all Member States. Ensuring adequate minimum wages is written in black and white in Principle 6 of the European Pillar of Social Rights, which all Member States have endorsed, so we are counting on their continued commitment."
A framework for minimum wages in full respect of national competences and traditions
Minimum wages exist in all EU Member States. 21 countries have statutory minimum wages and in 6 Member States (Denmark, Italy, Cyprus, Austria, Finland and Sweden) minimum wage protection is provided exclusively by collective agreements. Yet, in the majority of Member States, workers are affected by insufficient adequacy and/or gaps in the coverage of minimum wage protection. In light of this, the proposed Directive creates a framework to improve the adequacy of minimum wages and for access of workers to minimum wage protection in the EU. The Commission's proposal fully respects the subsidiary principle: it sets a framework for minimum standards, respecting and reflecting Member States' competences and social partners' autonomy and contractual freedom in the field of wages. It does not oblige Member States to introduce statutory minimum wages, nor does it set a common minimum wage level.
Countries with high collective bargaining coverage tend to have a lower share of low-wage workers, lower wage inequality and higher minimum wages. Therefore, the Commission proposal aims at promoting collective bargaining on wages in all Member States.
Countries with statutory minimum wages should put in place the conditions for minimum wages to be set at adequate levels. These conditions include clear and stable criteria for minimum wage setting, indicative reference values to guide the assessment of adequacy and regular and timely updates of minimum wages. These Member States are also asked to ensure the proportionate and justified use of minimum wage variations and deductions and the effective involvement of social partners in statutory minimum wage setting and updating.
Finally, the proposal provides for improved enforcement and monitoring of the minimum wage protection established in each country. Compliance and effective enforcement is essential for workers to benefit from actual access to minimum wage protection, and for businesses to be protected against unfair competition. The proposed Directive introduces annual reporting by Member States on its minimum wage protection data to the Commission.
Background
President von der Leyen promised to present a legal instrument to ensure that the workers in our Union have a fair minimum wage at the start of her mandate and repeated her pledge in her first State of the Union address on 16 September 2020.
The right to adequate minimum wages is in Principle 6 of the European Pillar of Social Rights, which was jointly proclaimed by the European Parliament, the Council on behalf of all Member States, and the European Commission in Gothenburg in November 2017.
Today's proposal for a Directive is based on Article 153 (1) (b) of the Treaty on the Functioning of the EU (TFEU) on working conditions. It follows a two-stage consultation of social partners carried out in accordance with Article 154 TFEU. The Commission's proposal will now go to the European Parliament and the Council for approval. Once adopted, Member States will have two years have to transpose the Directive into national law.
Somalia Scales up Social Protection Measures as COVID-19 Constrains Economic Growth
Somalia's economic growth is forecast to contract significantly due to the negative impacts of COVID-19 (coronavirus), the locust infestation and extreme flooding. The economy is projected to contract by 1.5 percent in 2020, down from earlier estimate of 3.2 percent before the pandemic.
The latest World Bank Somalia Economic Update says COVID-19 has impacted all sectors of the economy leading to declines in revenue for both Federal and state governments. The pandemic has limited livestock exports, trade taxes and remittances, with direct impact on poor households, services and core government functions. The authorities have launched a coordinated national response to the crisis. In the short-term, the government prioritized containment of the pandemic's spread through promoting social distancing, restrictions of large public gatherings, a partial domestic lockdown, and strengthening disease surveillance and health interventions.
Somalia also instituted fiscal measures aimed at increasing the health sector budget to help fight the pandemic at both Federal government and member states, utilizing concessional financing to strengthen the healthcare system already constrained by lack of resources. The authorities expanded the safety net programs to cushion the poor and most vulnerable households. As a result, expenditure pressure is anticipated in 2020 driven by increased intergovernmental grants and social benefits in response to the triple crisis.
"Together with other development partners, we moved swiftly to alleviate the health, social and economic impact of COVID-19 by helping scale health sector and livelihoods financing, specifically supporting the design and launch a cash transfer program, locally referred to as Baxnaano, that puts money directly in the hands of the most vulnerable households," said the World Bank Country Manager for Somalia, Kristina Svensson. "Scaling up social protection measures will greatly support the 30 percent of Somalis who face the threat of losing remittances as a source of livelihood."
The onset of COVID-19 interrupted the nascent rebound in Somalia's economy that had begun since 2016/17 following a recovery from earlier droughts and narrowed the 2.9 percent GDP growth gains in 2019. However, as the effects of COVID-19 wane over the medium term, the economy is expected to pick up moderately to 2.9 percent in 2021 and reach pre-COVID-19 levels of 3.2 percent by 2022.
To support the medium-term recovery, the report notes there is need to consider protecting jobs and incomes by providing liquidity and trade financing including emergency loans for nascent small and medium-size enterprises. Further, revenue mobilization and collection need to be scaled significantly beyond the Benadir region. Similarly, efforts to harmonize taxes across the federal and state governments, remove internal trade barriers, and clearly define revenue sharing need to be intensified along with deepening the fiscal federalism agenda and dialogue. Such measures will increase the fiscal space of both the federal and state governments.
"Continuing support for a vibrant financial system as an engine of economic growth under the Revenue Act and the Customs Reform Roadmap while also shoring up remittance flows is particularly key at this time to help the country implement financial sector reforms and to build back better. said John Randa, World Bank Senior Economist and Lead Author of the report. "This could be achieved by improving core government departments, deepening financial sector supervision, improving the payment system, strengthening the anti–money laundering, and support collateralized lending and mitigate credit risk."
The special focus section of the report considers options to strengthen security sector reforms in Somalia. It notes that better accountability and effectiveness in the security sector have been ensured by a commitment to public finance reforms. Nonetheless, the security sector will continue to need significant external and domestic resources to implement the ambitious National Security Architecture agreed to by the international community and the government in London in 2017.