After the fall of the Berlin Wall and the collapse of the Soviet Union, the international system witnessed a number of transformations like globalization of trade exchanges, de-industrialization of the Western World and the rise of new powers like China, Brazil and even post-Soviet Russia.
Before then the geo-economic analysis considered the enterprise as the center of the economic balance of power and was mainly focused on competition. At the present stage, this model appears not to be accurate enough to address the contradictions between power politics, market practices and territorial approaches. The chart elaborated by French strategist Christian Harbulot (PMT) allows considering other elements like power, market and territory that better address the complexity of this analysis.
The main challenge is finding a convergence between long-term business interests and state power politics strategies while taking an environmental friendly approach. The enterprises, for example, tend to have a preference for short-term policies, whereas state-led industrial policies are set on a long-term basis.
Nevertheless, there are indeed some cases in which coordination between corporate development strategies and state-led economic policies is successful: for instance, Russian state-led Gazprom as far as the choice of international markets for Russian gas supplies is concerned, and the American Boeing, that refused to open a branch for aircraft assembly in China, in order to avoid transferring sensitive technologies.
On top of business and state policies coordination problems, the economic needs of the territories do not necessarily merge with state-led or business practices, which refer to the logic of competition, like in the case of de-localizations.
The graph below (PMT) highlights the intersection between the three above-mentioned levels (power, market, territory). Its goal is providing a dynamic reading of different economic scenarios, not exclusively centered on the enterprise or on financial actors, whose decisions do not always take into account environmental contexts. This cross-referenced analysis facilitates the drafting of anticipation or corrective economic strategies.
The interpretation of power politics must take into account a political understanding of economic relations, which are promoted especially in developing countries. The interpretation of the market operations, mainly performed by entrepreneurs, must consider a certain amount of detachment from political objectives, especially in the Western world. Lastly, the interpretation of the actions of local stakeholders must consider the fact that the territory has always suffered from the aggressiveness of competition, to which territorial representatives tried to react through innovative management and appealing policies.
Another category that also influences economic decision-making is civil society that does not account to state, business or local stakeholders. Civil society's stances are progressively boosting a broader reflection on market economy and advocating an ethical regulation of economic affairs through some forms of sustainable development.
The organization and management of strategic provisions is a fundamental feature of any discussion related to strategic economic development and the increase of state power. The strategic decision that are more often taken in order to increase strategic provisions security are: creating a special State-business committee, establishing partnership with other states, research and development investments, relaunching production capacity, adopting a recycle policy.
The creation of a State – Business commission on strategic provisions could better connect the public and the private sector so that services provided by the states in key sectors (defense, foreign affairs, industry, ecology, etc.) are available to the business sector. The Committee for strategic metals (COMES), established in France in 2011, is an example of this synergy even though its high level of specialization sometimes limits its broader efficiency.
Many of the OCSE countries, like the United States and Japan, set up a reserve of strategic raw material provisions to draw from in case of a block in supplies. However, this option presents some problematical aspects: 1) setting aside a certain amount of strategic raw materials to accumulate in the reserve can determine a lack of capital supplies for the entrepreneurs; 2) it is not really clear what is more convenient to fill the stockpile with. Accumulating low-alley materials or semi-finished products can be difficult for a country where the first transformation process of final products does not take place.
In order to keep supplies constant over time, the securitization of strategic provisions must rely on the partnership with foreign countries or companies as well. A good example of partnership could be setting up a mining site in a state possessing a given raw material and working on its production and transformation capacities through transferring capitals and know-how. In this regard – as many businessmen highlight – the choice of the partner countries depends on geopolitical risk factors. Argentine and Brazil, for instance, are more likely to attract foreign investment compared with the Democratic Republic of Congo that is not considered as a safe country.
Investing in research and development (R&D), instead, is fundamental to find alternative solution to the substances that are either too expensive or toxic, and to decrease the quantities that are needed without affecting the performance.
Relaunching domestic production capacity contributes to the requalification of the abandoned production sites or whose value for some reasons decreased over time. This option can be challenging for a number of reasons: reopening existing plants is expensive, sometimes the know-how of a given district disappeared over the years, and it is difficult to identify what is the best business opportunity to restore (mines, transformation chains, etc.). On top of a cutting waste practices, businessman prefer to adopt a material recycling policy, especially in the automotive and aeronautical sector. However, even recycling has its downsides, like expensive and polluting processes, and cannot be considered as a determined solution because there is still some waste percentage that cannot be fully eliminated.
Nevertheless, even in a context of perfect synergy between the investments, the policies presented so far are just the starting point for the securitization of strategic provisions. A successful strategy to address this issue requires an accurate assessment and forecast of the current and the future needs of both enterprises and people of a given community. Before pursuing any kind of policy in this field, the state must necessarily have a clear perspective on its own plan for strategic provisions.
An accurate forecast should envisage future needs and the kind and quantity of the materials that are necessary for the functioning of technologies of the future. Identifying supply chains is another aspect worth considering – especially as far as rare materials are concerned – in light of the possible risks for the industrial plants.
The French government in the early '70 adopted a similar plan after the oil crisis: assessment of future energy needs, development of technologies to cope with it (nuclear power plants), and identification of uranium supply chains and implementation of a strategy based on a reduction in hydrocarbons provisions. The creation of the COMES is part of this plan.
The issue of provisions can be observed from two different angles. Strategic provisions are mainly raw materials of which the state needs constant supply: energy sources like oil, gas, uranium and rare earth elements that are indispensable for the functioning of information technologies and communication, to "green" energy and defense technologies. The Strategy of provisions, instead, consists in the policies to be adopted to guarantee a sufficient supply of strategic materials to sustain prosperity of the French socio-economic model over time.
The enterprise is the main actor of the economy and plays a significant role vis-à-vis the economic war that is relentlessly replacing traditional conflicts in the international arena at the present moment. An example of the combination between war and economics is the fight in the acquisition of post-war reconstruction contracts, like in Bosnia and Kosovo in the '90s but even more in Iraq or Libya. In Africa, especially in the Great Lakes region, great powers compete between each other for the control of strategic raw materials that are vital for the future of industrialized economies.
At this stage of globalization in which the future of the economy is mainly determined by non-state actors, the presence of the State is highly put into question. Nevertheless, it would be impossible to completely cut out the state from the economy because the roles it inevitably plays in a market: client, sponsor and producer all at the same time.
According to the definition provided by British historian and WWII expert Liddel Hart, setting up a "strategy" means coordinating and canalizing all the resources of a given state (political, military, diplomatic, economic, cultural) towards the outcome desired. With the end of the Cold War, the importance of the military element is progressively decreasing, while trade and economic resources became the main domain of competition between states.
This new setting of inter-state competition is also the result of the rise of new actors, the BRICS countries, alongside the West and Japan, which represent the traditional industrial powers. As far as European countries are concerned, there are some less evident elements to rely on in order to draft a more accurate plan for the future: ensuring state control on strategic sectors through providing incentives for domestic enterprises and, most importantly, aiming at economic growth, employment and gaining presence on foreign markets.
The United States and China are the major great powers that show how state support to the private sector – especially vis-à-vis the protection of strategic sectors and promoting domestic business abroad – is not only possible but also indispensable at power politics.
An interesting feature of the French economy is the difference of treatment – and sometimes the conflict – between multinational and small/medium enterprises. Multinational corporations are the driving force of the economy and although for a long time benefited from the national industrial policies, they are currently trying to weaken the ties with the state. Small and medium enterprises are instead more rooted in the national territory but are often struggling for financing, access to foreign markets, protection of their specific know-how and acquisition of new capacities that are indispensable for their survival. The state should then play a key role in coordinate public and private sphere. However, mutual mistrust between these two sectors – although understandable – turns out to be a hurdle for development in most European countries.
In the United States the situation is quite different: strong ties between public administration, private sector, academia and think tank built up a network that strongly favors communication and obtaining information. This aspect tends to get little attention in Europe, where state power is considered as a limit to overcome rather than an opportunity to take. It is true that public institutions have a significant advantage in terms of intermediation capacities and access to information compared to the private actors. However, if oriented towards the needs of the real economy, multi-level coordination between public and private sector can provide a competitive advantage for both multinational and small/medium enterprises.
Creating competitive clusters allows to use the networks at its full capacity, helps local sharing of good-practices with regard to economic intelligence, protection of intangible heritage of information, and know-how of the enterprises. The state cannot refuse to take this pressing challenge: it must promote the access to good practices especially for small enterprises following the rules of transparency.
In recent years, investment funds became a popular topic in the debate around economic power as possible threat to the survival of western corporation model, especially as far as middle-eastern and Chinese sovereign funds are concerned. However, Chinese investments in European companies are still quite low and mainly concentrated in sectors like raw materials, energy resources and other operations that does not lead to a real control the enterprise.
In some cases, however, some acquisitions are deemed to gain technological (or other) competences, without a real interest to invest in the local development of the acquired undertaking, as the cases of Intel (investment fund with CIA connections), Carlyle Group (in the aerospace industry) and TPG (that from 2006 controls the main French company producing smart cards) demonstrate. In this framework, there are several instruments aiming at protecting State's sovereignty, which is threatened by massive purchasing of economic activities by sovereign funds. Firstly, a screening of foreign investment in strategic fields can be put in place, especially to protect Small and Medium Enterprises. Secondly, a change of attitude is needed, in order to accept that developing countries will control more and more European companies. In these cases, however, the principle of reciprocity shall be respected.
Particular relevance has to be granted to standard and rules, which are normally set out at the international level. Accordingly, lobbying within international organizations, as the United States knows very well, is of the highest importance. Otherwise States could elaborate their own standards or invest, for example, in the International Organization for Standardization, as China is doing.
In this subject matter, the European Union is not able to "speak with one voice". In particular, the lack of a Union's comprehensive strategy, and thus the predominance of national interests, is particularly evident. In accordance with the Treaties, in fact, in the internal market, the protection of competition takes precedence over an effective industrial policy. In light of the foregoing, new priorities should be set out, in order to enhance the coordination that could increase the penetration in non-EU markets (especially concerning some strategic sector, i.e. the defense one) and improve the existing competition. Nevertheless, it should be noticed that these changes might not be possible without the creation of real "United States of Europe".
The current debate often focuses on energy security, not only from an economic point of view. The need to swift from "energy security" to the "energy supply" has been underlined, as well as the importance of securing the energy flows. This is demonstrated by the so-called "oil wars", as the two Gulf wars, the war in Afghanistan and in Libya could surely be defined. However, despite the fact that the oil supply is one of the main causes of these conflicts, delicate international geopolitical balances are crucial elements to be take into account.
Along with the control of the "black gold", the "gas issue" should be given a great importance for several reasons. Research demonstrates that the increasing in energy demand in the next years (from developing countries in particular) could not be satisfied by oil only. Furthermore, it is necessary to find alternative solutions in order to overcome difficulties stemming from extraction techniques in newly discovered oil fields.
Accordingly, States are trying to revise their energy policy, by reducing consumption and improving the quality of their infrastructures to avoid leaks, by diversifying their energy sources, especially by increasing the use of renewable energy (i.e. wind, sun and wave power), and by controlling the use of national resources (as France does with hydropower and nuclear energy).
Moreover, security of supplies is related to raw materials, where the interplay between economic and geopolitical aspects is evident. Agricultural products, minerals and rare earths elements are only few examples.
China holds more than 90% of rare earth elements and uses this monopoly to achieve its political purposes, against Japan for instance, towards which the Chinese government applies restrictions on exports in light of their territorial disputes. Furthermore, conflicts arise in relation to abundant resources, such as cultivable lands (as it happens with land grabbing) or common goods, such as water, air, biodiversity and the genetic heritage. In this framework, countries, in a globalized word, have to deal with the scarcity of resources, caused by demographic growth, as well as by the increasing of material and immaterial trade flows, flows of goods and people, information and money. In particular, supplies are granted only when flows are safe and this implies several economic and military consequences.
On the one hand, different economic elements shall be protected: the ownership of infrastructures, the technical control of the exploitation of resources, the choice of transport routes (such as pipelines for the European supply) and the control on access routes (such as harbours).
On the other hand, security depends on military capacity to oversee production and export areas, as well as on seaway's extension and control. Examples are the protection of the Gulf of Aden by EU's Atlanta and NATO's Ocean Shield operations.
One of the main geopolitical issues in the current debate concerns rare earth elements These include 17 elements that are fundamental for high-tech industries, even though they are used in small quantities. For instance, lanthanum can be found in electric vehicle batteries and in sonar; samarium in some missiles' elements; gallium in night vision devices; indium in flat panels. These specific Raw materials are actually at the center of the dispute between China and the United States, which are two of the main actors in international relations of XXI century. Evidence supports the predominance of China in this field: the country holds between 34 and 50% of world reserves and produced, in 2010, 95% of rare earth elements (130,000 tonnes out of 133,000). This was possible after having progressively abandoned the exploitation of western sites and the complete integration in the global economy system. Therefore, Pekin is able to use this leverage in its dialogue with western countries, by imposing very high prices or, even worse, by breaking their supply chain. There is no doubt, however, that a problem of dependence exists and that it is not clear how to solve it. Nevertheless, China's position seems not to be so safe. The country should become an importer of rare earth elements by the end of the current decade.
Between 2006 and 2010 China reduced its export share of these metals from 5 to 10% per year. Furthermore, their production was limited, to avoid the depletion of reserves. However, China-Japan tensions of September 2010 (following the Japanese inspection of a Chinese vessel in "contested" waters) have worsened their relationship. As a result, the Chinese Trade Minister set 30% reduction of export share.
China was trying to use rare earth metals as an economic weapon, which led to a real embargo on its exports towards the European Union, Japan (representing one fifth of its final demand) and United States, whose diplomats were able to obtain by their Chinese colleagues full assurance concerning liability in the future. This demonstrated that Sino-US relations are of the highest importance in the American politics. Currently, 87% US imports of rare earth elements come from China, while the remaining 13% is from domestic reserves.
The Chinese embargo forced the United States to implement a strategic vision that was missing so far, because of the dependence of the country form external resources. Therefore, the US needed to undertake some measures stimulating mining, refining and transformation of this kind of raw materials.. As a result, the US pursued a policy of differentiation of trade partners.
Nevertheless, the exploitation of mines in order to obtain rare earth elements is rather difficult, both at the administrative (the re-opening of one of these mines takes 9 years) and at the political level (environmental organisations are often against these projects). Molycop case represents a successful story in this field. The enterprise, in fact, owned Mountain Pass mine, which is the biggest site of non-Chinese rare earth metals in the world, and obtained in 2010 (few months after the above-mentioned diplomatic tensions with China) the authorization to relaunch the activity. Molycorp's efforts ended at the end of 2012 and the company increased its production from 3.000 tonnes to 20.000 tonnes per year and received 531 million dollars of funds. Currently, the company is the only one that extracts these materials outside China. The step of this process will be summarised in the following paragraph.
In June 2010 Molycorp signed an agreement with Canadian company NeoMaterial, which provides technical assistance and know-how on the production of rare earths elements. Moreover, in December of the same year, Molycorp set up a joint-venture with the Japanese Hitachi, in order to create several associated enterprises producing alloys and magnets in the United States. Furthermore, Molycor signed a memorandum of understanding with Sumitomo Corporation trough which Molycorp completed its supply chain of rare earth metal-manufacturing products. These products are then delivered to Sumitomo Corporation. In April 2011 Molycorp acquired the American branch of the Japanese enterprise Santoku for 17.5 million dollars and the Estonian Silmet for 89 million dollars. Therefore, Molycorp can actually count on a network of customers that goes from the Far East to Europe.
Molycop has secured funds, mines, know-how, logistical cooperation and a network of buyers, and became the only western enterprise with a full control of the entire supply chain of rare earth elements, from the mining to the sale process . The United States could thus avoid direct conflicts with China, after the threat of embargo and the increase in prices.
Despite the fact that China could not be excluded from rare earth elements-market, its power shall be controlled, as tensions arisen in 2010 showed. The idea of an embargo in September 2010 stimulated competition and pushed western countries to diversify their supply sources. As a result, the offer increased and Chinese power decreased.
Connectivity now. Boosting flows of people, information, energy, goods and services
On April 8, St Petersburg hosted the 12th Northern Dimension Forum. This forum, established in 2007, is a major annual corporate business event for cooperative policy and brings business directors and potential investors from Russia and the European Union including the Baltics, and Scandinavia.
The forum was organized by the Northern Dimension Business Council in cooperation with the Association of European Businesses, the Graduate School of Management at St Petersburg State University and the Skolkovo Moscow School of Management.
This forum was devoted to the theme: "Connectivity now. Boosting flows of people, information, energy, goods and services." It was attended by over 400 representatives of Russian and foreign business circles, government agencies and scientific, education and non-governmental organizations.
Leading business experts of the partnerships of the Northern Dimension, the Institute and the Association of European Businesses discussed topical issues and opportunities for promoting cooperation in environmental protection, the circular economy, energy efficiency, transport and logistics, healthcare digitization, efforts to overcome the aftereffects of the coronavirus pandemic and creative industries.
As expected, the forum helps to take another major step forward in discussing many strategic spheres of business between Russia and those regions. There were plenary meetings as well as sessions working groups. Despite the contradictory signals between Russia and the European Union, it was another opportunity to have some fruitful dialogue, especially in the current difficult conditions, – develop solutions on a wide range of cooperation issues in the North of Europe.
On the other hand, business institutions and the entire system of economic relations are still evolving for these years, indicating that there is no alternative to reasonable cooperation. It is however necessary to find common business language in the fields and other spheres of crucial importance for international cooperation.
Russian Foreign Ministry's report pointed out to a diversified and multifaceted nature of regional cooperation in Northern Europe. It said the important components include the programs of cross-border and interregional cooperation between Russia and EU countries (Poland, Lithuania, Latvia, Estonia, Finland and Sweden), plus Norway.
There are programs underway within the framework of the current budget cycle that involves over 500 Russian project partners, and new programs are being prepared for the next seven-year period.
They reaffirmed their willingness to broaden versatile and mutually beneficial cooperation for the sustainable development of Europe. It emerged from a number of reports during the forum that trade and economic relations are now remarkably expanding between the European Union and Russia.
Over the years, the business growth has been driven by the efforts of the business community. This has also to do with the quality of economic exchanges and investment, businesses' interest in expanding to new markets, and their confidence that these markets provide drivers for economic growth. Admittedly, trade decreased for various reasons since 2013, it then reached $417 billion, but later shrank to a mere $200 billion.
North Macedonia's Journey to the EU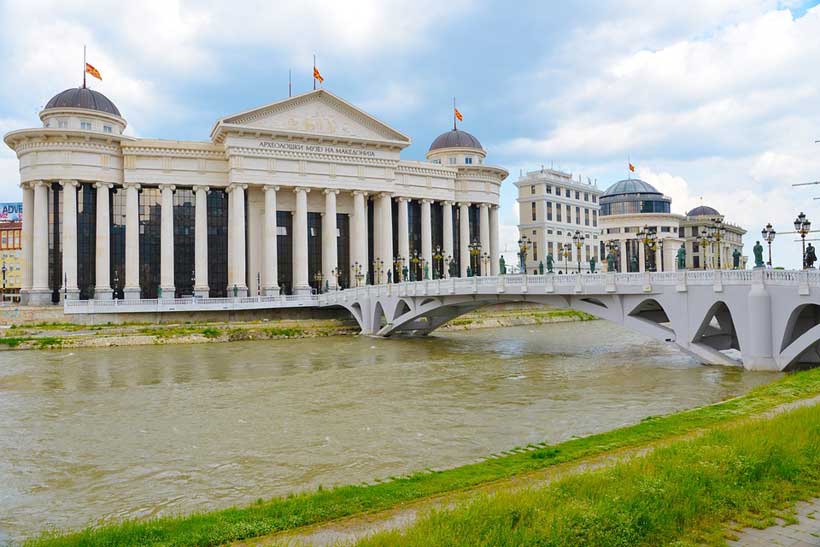 Prime Minister Zoran Zaev's new cabinet is confronted with a number of economic challenges, exacerbated by the economic hit to the global economy caused by the pandemic In 2021, North Macedonia will take economic decisions that will shape the course of the country's future.
The issues Skopje faces
Despite a modest population of 2-million, North Macedonia repeatedly makes headlines, often due to apparently intractable disputes with neighbouring countries. Athens's trade embargo imposed on North Macedonia in the 1990s marked the start of a 27 year deadlock between the two countries, which ultimately stalled North Macedonia's accession to the EU. Only recently did Skopje resolve the dispute with neighbouring Greece over its official name which Greece had previously taken issue with due to the fact that 'Macedonia' is also a region of Greece, and the use of this name was interpreted by Greece to be an assertion of territorial ambitions in the region.
This dispute affected the country's other diplomatic ventures. In 1999, North Macedonia was one of the first post-Yugoslav signatories of the NATO membership action plan, only to have its accession vetoed by Greece in 2008. Ultimately, North Macedonia's Stabilization and Association Agreement with the EU has not been the diplomatic catalyst that Skopje hoped would ease localised tensions and draw it into a closer relationship with Brussels.
Under the leadership of Nikola Gruveski (2006-2016), corruption and state capture were endemic in North Macedonia. Gruveksi was averse to opening negotiations with mainstream governments in Greece and it was not until the centre-left Social Democratic Union of Macedonia ousted Gruveski out of power, that there was a breakthrough. Gruveski's successor, Zoran Zaev, capitalised on Greek Prime Minister Tsipras's reformism to broker the controversial Prespa Agreement which settled the name dispute. Two years later, North Macedonia was finally admitted to NATO, demonstrating that Greece was the final hurdle to NATO membership.
A tamed economy
However, North Macedonia soon found that NATO membership was not a passport to joining the EU. Internal ethnic tensions have created friction with EU member states. Relations with Bulgaria soured during the election campaign for July 2020 during which the campaigns of both main political parties played on anti-Bulgarian sentiment..Zaev managed to gain power by agreeing to a coalition with the main part of the Albanian minority. The new cabinet's economic hurdles, specifically fiscal redistribution, could be exacerbated by renewed ethnic tensions between the Slav majority and the Albanian minority. Should tensions reach the levels of the 2001 civil conflict, the deepening of this fracture would slow down reforms and deter investments.
Bouncing back after the fall
The Balkan countries suffered greatly during the Great Recession due to their proximity to the Greek economy at a time when Athens navigated the worst slowdown of recent history. As Greece's second largest export partner, the RNM was particularly hard hit(Figure 3a). The region had barely entered recovery before lockdown measures crippled world economic growth. In addition, North Macedonia's small internal market is heavily reliant on external demand which the crisis has depleted. In Q1-Q2 2020, exports fell by 22.3% and industrial production by 14.6% compared to the same period of the previous year. Thus, GDP fell by 14.9% in Q2 of 2020 and another 3.3% in Q3 contrary to the projected 3.2 percent growth (Figure 7). Whilst forecasts suggest growth of 5.5% in 2021, the unpredictability of the pandemic's economic influence may yet compromise this figure.
Meanwhile, rating agencies downgraded North Macedonia's national debt, in turn raising financing costs. the RNM's debt was downgraded by some rating agencies, raising financing costs. Fitch, the American credit rating agency, as well as Moody's, another US-based credit rating agency, both value North Macedonia's debt as a non-recommended investment asset to be reserved for short-term gain. Since May 2020 the outlook has been negative, suggesting the situation will worsen. Yet, with one of the comparatively smallest debt-GDPs of the region, these ratings are still the best in South-Eastern Europe after Bulgaria meaning the RNM has a relatively solid economic base (Figure 4).
The country's effective response to the pandemic is in part the reason that North Macedonia is economically stronger than some of its neighbours. The caretaker government introduced a furlough scheme, worth approximately 5.5 percent of GDP, as well as a helicopter money initiative. Going forward, the government is prioritising policies that will stimulate economic growth such as slashing parafiscal charges and cutting VAT. Yet, since North Macedonia lacks the economic resources to commit to long-term reform, recovery will be slow.
North Macedonia's Shifting Demographics
North Macedonia is contending with mass emigration in tandem with declining fertility rates (Figure 5) — both of which reduce human capital. The official estimate of two-million residents is dubitable, with some experts hypothesising an actual figure of approximately 1.5 million. Inaccurate projections of a state's total population jeopardises effective government decision making. In the RNM, where the resources are redistributed amongst ethnic groups pro quota, this makes fiscal management particularly difficult. If, for example, the proportion of Albanians of the total population was lower than estimated, then this group will be receiving more public resources that they are entitled to.
Given that the EU acts in a starkly-protectionist way by restricting trade with third countries, greater cooperation is in the RNM's interest. In fact, Brussels could reduce trade barriers in the context of a stronger association with Skopje even before the latter formally joins the Union.
There are steps the government can take to encourage citizens not to emigrate . The first and most crucial step would be to improve the education system. Overall, North Macedonia spends much less of its GDP than the average EU country on education. As a result, few people complete their secondary-level education, and therefore either end up in low-paying jobs or unemployed, andare forced to emigrate. Another step would be investment in the underfunded Research and Development (R&D) sector. In fact, North Macedonia's budget allocates only 0.36% of GDP to R&D, compared to an EU average of 2.2% and neighbouring Bulgaria's 0.77%. Research and development is essential to creating high-paying jobs, driving productivity, and boosting the economy through innovation and market competition.
Infrastructures as the drive for future growth
The silver lining in North Macedonia's economic strategy is infrastructure development. This especially true for roads and highways. Grueveski's administration was instrumental in the investment into road infrastructure, starting works for two new highways in 2014.
Still, roads can be rather useless if they do lead nowhere. Thus come trade infrastructures. In addition to new road, the building of new border checkpoints and crossing points with Greece and Bulgaria, will bolster the trade infrastructure that North Macedonia shares with the EU, thereby driving trade with a global economic powerhouse. These investments will also reduce the RNM's dependence on the Yugoslav-time north-south arteries, which currently present a barrier for the development of the "functioning market economy" that is a requirement for EU membership. To achieve this goal, the RNM needs to improve, road connections towards the west (with Albania) and the east (with Bulgaria, an important trading partner). Building better connections within the country and with non-Yugoslav neighbours will boost the country's internal cohesion by making it easier to move from one part of the country to another proving supplemental infrastructures to foster international trade.
Figure 6 Highways represent a key segment of the RNM's investments.
A secondary and related benefit of improving connectedness with EU trade routes is reduced economic dependence on Russia. This should reduce Moscow's potential diplomatic leverage in future disputes in the region. As a matter of fact, pulling out of Moscow's orbit is almost a precondition to full membership in the EU — which would bring in more funding opportunity and increase financial stability. Yet, Russia's main asset is not trade tout court, but energy. In fact, the Balkans serve as a strategic crossroad for oil and gas coming from Moscow and Baku through Bucharest and Ankara. Thus, North Macedonia should also consider developing its energy infrastructure as a route to closer integration with the EU. In order to reduce the Western Balkan's dependence on Russian fossil fuels, the region needs investments. For cash-strapped countries, like North Macedonia, the opportunity to make real progress in this field may come from 'green' funds the EU has earmarked for energy projects in both current member states and candidate countries . In addition, Greece has established an LNG terminal on the Aegean to which links the RNM is planning to adjoin its grid. There are also talks of an electric-grid link to Albania, through which the RNM could import as much as needed and even export eventual surpluses.
Forecast: The RNM can make it… with some help
Without radical reform, the extant corruption, bureaucracy and public-sector inefficiency will stymy growth in the coming years. Luckily, the EU might be the answer to Skopje's economic woes. The Union is expected to grant €3.3 billion to Western-Balkan countries to kickstart economic recovery following the pandemic. The package does however come with strings attached: the country will have to accelerate progress towards regulatory harmonisation with the EU. This is a notoriously difficult and resource-consuming task, which may hinder other reforms.
Furthermore, North Macedonia must confront pre-pandemic economic struggles. The government could revert to coalition infightings and therefore prolong the process of economic reform. For investors, a cautious approach is recommended, in preparation for positive economic developments.
Acknowledgments The Author thanks Charlotte Millington, parliamentary researcher at the UK House of Commons specialising in European politics and international security for her suggestions.
How to incorporate the environment in economic ventures for a sustainable future?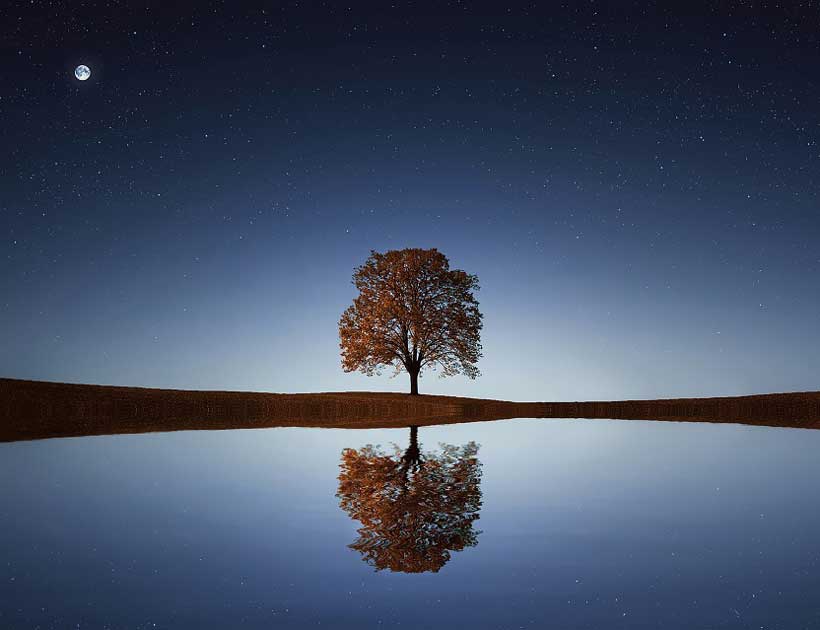 We are in the phase of world history where economic development and protection of environment must go side by side. People living in the developed part of the world will hardly want to give up their current lifestyle and people living in the developing part want to be more like the developed but in this process, we cannot separate environment from economy. Environment provides the incentive for economic growth and prosperity; providing the raw materials and resources we need for production of goods, certain climates and temperatures are required for the growth of specific plants and are very crucial to agriculture industry and the environment is what absorbs the pollution and waste we produce from all this industrialization. Protection of the environment means we mark ourselves safe from economic degradation and provide safe space for healthy functioning of economic and social activities. If we preserve the environment we control the risks of drought, heat waves, cold spells and floods, regulate the air quality, the temperature, the climate, the clean supply of water, the contamination of soil, cycling of nutrients in the ecosystem and management of carbon. Since agriculture can be regarded as the primary industry, crucial to feed people, people who then operate other industries, it is very important to safeguard the environment that feeds us and nurtures us and the environment that we live and grow in. Today, the world economy is facing serious environmental hazards. Climate change, loss of biodiversity and ecosystems are some of the global problems that need immediate collective action by states since this issue engulfs the whole of mankind. Therefore, economists and environmentalists have in the recent years taken this subject with full zest. How can economic growth and environmental protection go hand in hand? Environmental policies integrated with economic policies can be implemented and pursued by states to ensure sustained and prolonged environmental human well-being and continued simultaneous economic growth for states both at the national and international level, ending in a win-win situation.
Natural resources are salient to economic development but at present many prime resources and ecosystems are depleting which poses a grave situation for states and their economies. To tackle this concern, natural resources need to be used in a reasonable manner and adopting and improving technology be propagated in such a way that the use of natural resources is made more efficient and long lasting. Use of newer and modern product designing which meets the needs of the current times, needs to inculcated. The consumption of natural resources beyond the point that hampers economic growth also needs to be avoided. The vitality of technology and innovation in limiting environmental hazards is being stressed, this is also beneficial for businesses and industrialization. This is because preservation of environment is itself a form of economic development and growth. People who come up with the ideas and engineering for environmental friendly products; such as the water and air pollution control, treatment and purification technologies, make money and businesses out of these services, thus contributing to the economy. Similarly, wind mills and solar systems are now a multimillion-dollar business themselves. If environment protection is putting some older technologies and practices out of work, it is also creating incentives for modern technologies and creating more job opportunities in the field. States should thus, make an industrial shift to equipment and products that have a low carbon usage and efficiently use resources. In the real estate sector, places with better and healthier environment and surroundings are priced more than other counterparts for example, a building next to a park or green belt will have higher value than a property which is not next to any place green. This points to the concept of "hedonic pricing." It refers to the difference in pricing due to the associated environmental aspects, in otherwise similar products. Better environment also contributes to the development of human capital. The presence of a green park will not only add to beauty and better air quality but it will also encourage a lot of people to physically exercise.
Due to the growing scarcity of resources, governments of the world should introduce the policy of "common property regime," which avers that resources such as land, water, certain habitats and the atmosphere be made common property for all. The problem is that there are no property laws for these resources and people use it as a free dump for human waste and waste products from economic activities. This includes various water bodies for example, irrigation systems and canals, forests, fishing areas etc. Concise and clearly enforced rules should be put in place, exercising the limits put on some activities such as excessive fishing or cutting of forests, putting a limit on the accessibility to these resources, keeping a check on the carbon footprint of some groups, organizations or events or even putting some specifications on their use such as tax or making recycling or reuse mandatory. The shift from already existing practices to newer ones that are more environment-friendly will be costly and it will take time but it is more important now than ever and more beneficial for us in the long run. Environment policies of these sorts reframe the economic structure. The cost of using these resources should be closed in according to the social cost of putting the health of the public at risk. Restructuring of the economic and environmental structure helps a country's economy by lessening the environmental hazards that the country might face and by making the state more buoyant and resilient in the face of these environmental changes and risks. This can also prove to be a powerful driving force for innovations and ideas.
States are often in the race to increase their GDP. GDP only measures the material values of goods and services and does not take into account the well-being of humans including the health and education quality, living standards, income and environmental conditions. Economic growth, nonetheless, is a prime force for improving human well-being and states incorporate social, political and environmental goals in the well-being domain through these economic activities. The Kuznets curve is a graph to explain the relationship between the growth in economy/GDP and the quality of environment. States can keep this model in mind while reformulating their economic and environmental policies, in accordance to the history of environmental degradation they have endured and the future remodelling they need to follow. It is characterized by an inverted U-shaped relation between GDP per capita and environmental quality. Since we have already crossed the point for environmental degradation, it is now time to think for the decline in the degradation. Initially, when the GDP grows, so does the degradation of environment but after a certain point, the increase in GDP no longer degrades the environment further. This is because at lower income levels, the income is completely spent on meeting the basic survival requirements. When the income increases to a certain point, people and states should start thinking of the bargain that material does with the environment, this should be reflected in their behavioural change. After this point, states should start giving up further unnecessary consumption and focus more on environmental rehabilitation. Another possibility seen through this graph is that industries might see profit in enhancing production quickly, but as demands are met and resources become scarcer, more green, cleaner and resource efficient technology is introduced. Societies, in this way, also go from agriculture-based economy to manufacturing-based economy and finally to service-based economies, releasing the lowest levels of pollution. An example can be of EU rules and regulations. Waste water used to get dumped directly into the streams or rivers, but now it gets treated first before releasing. There are barely any housings left in the EU now that are not connected to solid and water waste disposal and treatment networks.
If states and the firms operating in those states take up eco-innovations and eco-friendly measures, they will actually be at advantage because investors like banks and various funding institutes are more likely to invest in sustainable businesses that will stay operational a long time, than those that are dependent on the environment in these challenging times. Firms that run on eco-friendly terms will also stay ahead of the taxes and regulations charged on using environmental resources. This will prove to be very cost efficient for them and they will not have to change their action plans according to any new regulations or increases in costs. Greener and cleaner practices and equipment can also truly reduce the waste an industry produces, in turn increasing the output and ensuring sustainability. This adaptation to cleaner practices can also lead to innovations and new ideas and practices starting right from the household or individual level. UK is one of the countries that is high on the ranks of eco-innovations, thanks to general understanding and cooperation among firms to pursue sustainable development. Furthermore, statistics show that companies that are currently focusing more eco-innovations are growing at the rate of 15% annually while their counterparts that are not focusing on the same, are not enjoying any climb in their profits[1]. Most of these businesses (based in Europe) are small to medium scaled and they are adaptable in nature. They are benefitting from the European commission's stance on promoting eco-friendly businesses. Public Relations advantages and marketing superiority is also pretty clear in eco-innovation ventures.
A commendable example of improving the environmental conditions while also not compromising on the GDP and economic development, is that of China. China has been time and again accused of having a huge carbon footprint, which directly impacts the ozone layer which is communal to all mankind. States that are not even at par with the fumes and industrial waste that China produces, are today in the list of states most affected by climate change and global warming, including Pakistan and many of the Gulf nations. China has thus taken the role of global leadership in the field of environmental protection. China has been standing true to its 2015 Paris agreements on cutting down of greenhouse emissions. It was able to do so by spreading awareness and education from the grass-root level. In the period of only a few years, China has drastically improved the air quality in many of its larger cities. Solid waste management and sorting is a major step taken to restrict illegal dumping of garbage. Restrictive policies and heavy fines are imposed if an individual breaks the rules. Renewable energy generators like the wind and solar panels, have been put to use to meet nationwide energy requirements, which ensures cost effective power. In the year 2017, China nationally introduced the concept of "National emissions trading system," which formed a market for the buying and selling of carbon dioxide emissions allowances. It regulates the quantity of emissions and carbon footprints that an individual, firm or an event is allowed to produce. All of this simultaneously helps China to become more energy sufficient and assists economic reforms while also improving the quality of ground-level air. Some states in the USA are taking up the initiative of green or clean economy with full fervour. California for example, set a target to achieve carbon neutrality by the year 2045, while the clean energy sector is also opening opportunities for jobs. One of the incentive taken in the goal was stricter vehicle exhaust emission rules[2].Nevada also passed a legislation to increase the energy it makes to up to 50% through renewable energy sources, by the year 2030[3]. Rules and regulations have also bene proposed to reduce the emission of harmful air pollutants including those that are short-lived such as methane, CFCs and HFCs. Developing countries like Pakistan have also addressed the climate issue and the Pakistan Premier launched the "Billion Tree Tsunami" plantation campaign to curb deforestation, an issue rampant in the north of the country. In conclusion of this paper, in light of all the examples and recommendations, I would say that the long term benefits, mutual to all, outweigh the costs of taking a leap from existing economic practices to those that are eco-friendlier.
---
[1]"Eco-innovation for better business," Business Green, accessed October 23, 2020, https://www.businessgreen.com/sponsored/2409410/eco-innovation-for-better-business
[2] "California Air Quality: Mapping the progress," U.S News. November 6, 2019.https://www.usnews.com/news/healthiest-communities/articles/2019-11-06/california-air-quality-mapping-the-progress
[3]Chandler Green. "7 ways US states are leading climate action," United Nations Foundation. May 30, 2019, https://unfoundation.org/blog/post/7-ways-u-s-states-are-leading-climate-action/