APEC to Channel Digital Disruptions Under New Chair
The 21 APEC member economies will take steps toward enabling more digitally-driven and inclusive trade and growth in 2018, the group's incoming chair, Papua New Guinea, announced at a key planning meeting in Port Moresby.
The main policy priorities to be advanced by APEC members next year, under the theme "Harnessing Inclusive Opportunities, Embracing the Digital Future," were agreed following deliberations between APEC Senior Officials. The focus will be on empowering workers and businesses, in all parts of the region, to thrive in an age of digital disruption.
"Under the theme of "Harnessing Inclusive Opportunities, Embracing the Digital Future," Papua New Guinea in 2018 will ensure focus on today's core economic and social challenges," explained Papua New Guinea Minister for APEC, Justin Tkachenko, in remarks to APEC Senior Officials. "In 2018, we will advance policy discussions on the digital economy through all of APEC's key work programs."
"We will also continue to focus on connectivity and facilitate ongoing work on the multi-year program on structural reforms," added Minister Tkachenko. "Under this theme, Papua New Guinea will advance APEC's ongoing agenda through our three core policy priorities."
To this end, APEC's 2018 priorities that will advance APEC's ongoing agenda include:
Improving Connectivity, and Deepening Regional Economic Integration;
Promoting Inclusive and Sustainable Growth; and,
Strengthening Economic Growth through Structural Reform.
"With shifting global dynamics, next generation issues and ongoing challenges, it's going to be quite interesting to see how these can be considered during a time when APEC looks to renew our vision for economic prosperity in the region," said Ambassador Ivan Pomaleu, 2018 Chair of APEC Senior Officials. "There are new opportunities for growth and development but with these opportunities come challenges that we must acknowledge and manage."
"As we work through these issues in a deliberate and systematic approach, we'll be able to articulate a new vision that we seek by 2020 and to also be practical, realistic and action-oriented," Ambassador Pomaleu concluded.
Trade and sectoral officials will next convene in Port Moresby from 24 February 2018 to proceed with implementation work, culminating with the First APEC Senior Officials' Meeting in March to decide the way forward.
'Swift action' needed in Tigray to save thousands at risk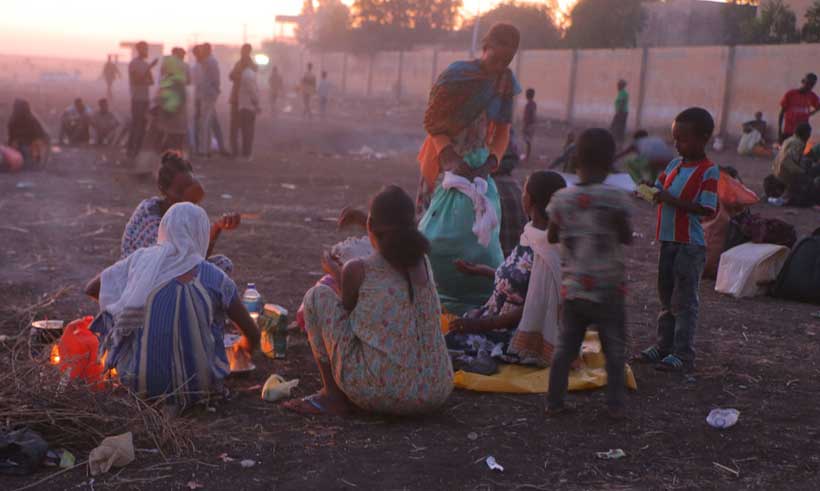 Two months after conflict forced humanitarian workers to withdraw from the Tigray region of Ethiopia, the UN refugee agency (UNHCR), on Tuesday, stressed the need for "swift action" to restore safe access to "save thousands of lives at risk".
Granted one-time admittance by the Ethiopian authorities to conduct a needs assessment, UNHCR led the first humanitarian mission to Mai Aini and Adi Harush refugee camps since the start of the conflict in November and found Eritrean refugees in "desperate need" of supplies and services, agency spokesperson Babar Baloch told journalists at a regular press briefing in Geneva.
"The assessment, which concluded last week, found help is urgently needed for the tens of thousands of Eritrean refugees in northern Ethiopia", he said.
Refugee plight
Cut off from supplies and services for more than two months, Mr. Baloch explained that the refugees had run out of fuel for their water pumps, leaving them to fetch water from a nearby creek for washing, cooking and drinking – "resulting in diarrhea like illnesses".
While the only assistance they had received since the start of the conflict was a one-time food distribution conducted by the World Food Programme (WFP) almost a month ago, he said that "plans are underway for a second distribution".
Threat from 'armed gangs'
The UN teams "thankfully" found that in both Mai Aini and Adi Harush camps, buildings and structures remain intact, including refugee homes, schools and clinics, "with little damage observed", according to the UNHCR spokesperson.
However, refugees told UNHCR staff that while they were not impacted directly by the fighting, they were threatened and harassed by various armed groups.
"The refugees told us they continue to have safety concerns, reporting that armed gangs roam the camps at night stealing and looting", Mr. Baloch said.
"UNHCR is working with the Government and partners to re-establish a regular presence at the camps and launch a response based on the information collected", he said, adding that the UN agency has also called on the Government to strengthen security in both camps.
Still inaccessible
Further north in Tigray, the UN refugee agency has not, since November, been able to access the Shimelba and Hitsats refugee camps.
As highlighted in High Commissioner Filippo Grandi's statement last week, UNHCR continues to receive a number of reports of significant damage to those camps and indications that many refugees have fled in search of safety and food.
"We remain deeply concerned about them", said Mr. Baloch.
'Restore safe access'
Meanwhile, some 5,000 Eritrean refugees have made their way to the town of Shire where they are living in "dire conditions", said Mr. Baloch, painting a picture of many sleeping in an open field on the outskirts of the town, 'with no water and no food". 
"UNHCR reiterates the UN wide call for full and unimpeded access to all refugees in the Tigray region and remains committed to work with the Ethiopian government to seek solutions together", he stated.
The conflict between the Ethiopian Government and regional forces of the Tigray People's Liberation Front (TPLF) began in early November, when the Prime Minister ordered a military offensive after rebels attacked a federal army base.
Government forces reported that the region had been secured at the end of November, but TPLF resistance has continued amid accusations of extrajudicial killings and rights abuses.
Israel: 'Halt and reverse' new settlement construction
Israel's decision to advance plans for some 800 new settlement units, most of which are located deep inside the occupied West Bank, has sparked the concern of UN Secretary-General António Guterres.
In a statement issued on Monday by his spokesperson, Stephane Dujarric, the UN chief urged the Israeli Government to "halt and reverse such decisions", calling them "a major obstacle to the achievement of the two-State solution, and a just, lasting and comprehensive peace".
'No legal validity'
Mr. Guterres reiterated that Israel's establishing of settlements in the Palestinian territory occupied since 1967, including East Jerusalem, "has no legal validity and constitutes a flagrant violation under international law".
"Settlement expansion increases the risk of confrontation, further undermines the right of the Palestinian people to self-determination, and further erodes the possibility of ending the occupation and establishing a contiguous and viable sovereign Palestinian State, based on the pre-1967 lines", he said.
Pushing forward
Israel has given the green light to 780 new homes in West Bank settlements on Sunday in a move widely seen as being influenced by the imminent transfer of power in the United States.
Breaking with decades of US diplomacy, outgoing President Donald Trump, in 2019 unilaterally declared that the settlements no longer breached international law.
Against that backdrop, Israel has been increasing construction and either approved or made plans for more than 12,000 homes in 2020, according to news reports.
WHO chief warns against 'catastrophic moral failure' in COVID-19 vaccine access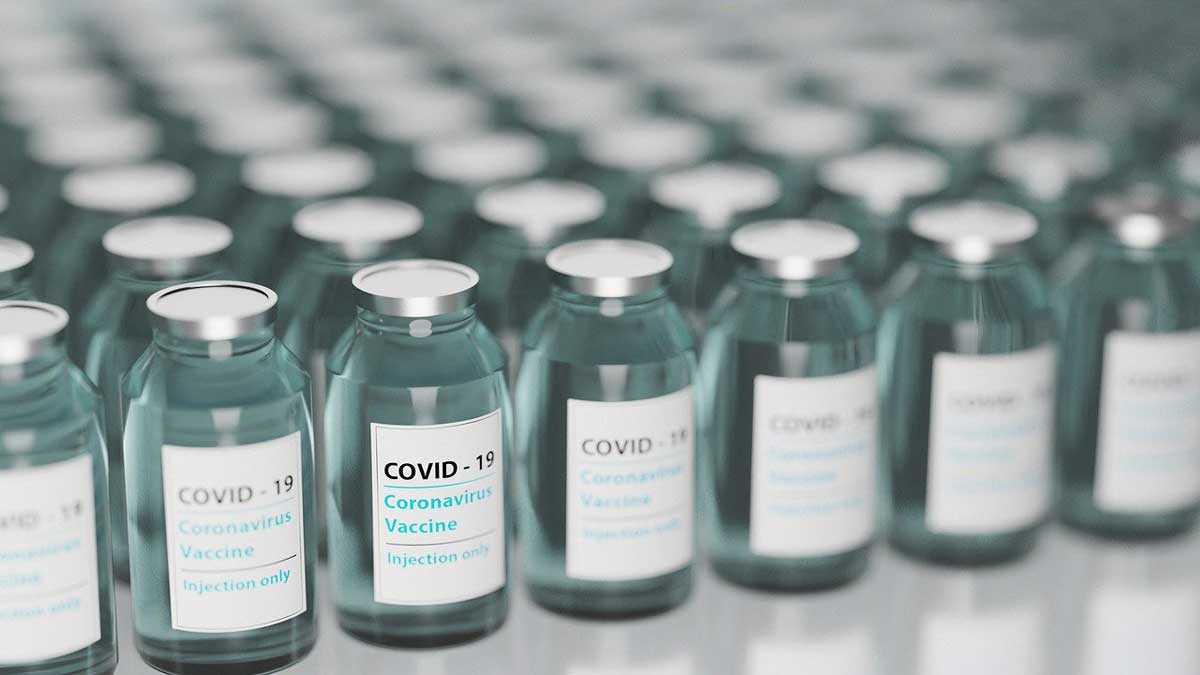 A "me-first approach" to COVID-19 vaccines on the part of some countries and manufacturers is putting equitable access to these lifesaving treatments at risk, the head of the World Health Organization (WHO) warned on Monday.
Addressing the agency's Executive Board, WHO chief Tedros Adhanom Ghebreyesus expressed fear that "even as vaccines bring hope to some, they become another brick in the wall of inequality between the world's haves and have-nots."
Describing the rapid development of vaccines as a literal and figurative "shot in the arm" during the pandemic, Tedros reported that while 39 million doses have been administered in nearly 50 richer countries, only 25 have been given in one lowest income nation.
A self-defeating approach
"I need to be blunt: the world is on the brink of a catastrophic moral failure – and the price of this failure will be paid with lives and livelihoods in the world's poorest countries", he said, speaking from WHO headquarters in Geneva.
Ensuring all countries will have access to any COVID-19 vaccines is the promise of a global mechanism established last April, known as the COVAX Facility. It has secured two billion doses so far, with a billion more in the pipeline, and deliveries should begin next month.
"Even as they speak the language of equitable access, some countries and companies continue to prioritize bilateral deals, going around COVAX, driving up prices and attempting to jump to the front of the queue. This is wrong", Tedros stated.
Additionally, most manufacturers also have prioritized regulatory approval in rich countries, where profits are higher, rather than submitting their dossiers to WHO for prequalification.
"This could delay COVAX deliveries and create exactly the scenario COVAX was designed to avoid, with hoarding, a chaotic market, an uncoordinated response, and continued social and economic disruption", he said.
"Not only does this me-first approach leave the world's poorest and most vulnerable people at risk, it's also self-defeating."
Change the rules of the game
Underlining that vaccine equity also has economic benefits, Tedros urged countries to "work together in solidarity" to ensure inoculation of all health workers and older people at most risk worldwide is underway, within the first 100 days of the year.
He pressed for action in three areas to "change the rules of the game", starting with an appeal for transparency in any bilateral contracts between countries and COVAX, including on volumes, pricing and delivery dates.
"We call on these countries to give much greater priority to COVAX's place in the queue, and to share their own doses with COVAX, especially once they have vaccinated their own health workers and older populations, so that other countries can do the same", he said.
Tedros also called for vaccine producers to provide WHO with full data for regulatory review in real time, to accelerate approvals, and he urged countries to only use vaccines that have met international safety standards, and to accelerate readiness for their deployment.
"My challenge to all Member States is to ensure that by the time World Health Day arrives on the 7th of April, COVID-19 vaccines are being administered in every country, as a symbol of hope for overcoming both the pandemic and the inequalities that lie at the root of so many global health challenges", he said, adding, "I hope this will be realized."
'Vaccinationalism' threatens recovery: UN chief
UN Secretary-General António Guterres has again stressed that COVID-19 vaccines must be a global public good, available to everyone, everywhere.
Speaking in New York at a ceremony for the world's developing nations, he underlined the need for funding for medicines and diagnostics to defeat the virus.
"We need manufacturers to step up their commitment to work with the COVAX facility and countries around the world, in particular the world's leading economies, to ensure enough supply and fair distribution," said Mr. Guterres.
"'Vaccinationalism' is self-defeating and would delay a global recovery."
The Secretary-General said recovery also represents a chance to "change course", away from the old "normal" of inequalities and injustices, and he continues to advocate for greater support from developed countries and international financial institutions.
"With smart policies and the right investments, we can chart a path that brings health to all, revives economies and builds resilience," he said. "But developing countries must have the necessary resources to do so."