ICT sector is key for a thriving economy in Africa
The Deputy Chairperson of the African Union Commission Amb. Kwesi Quartey wound up his three-day visit to China, where he led a delegation of the Commission for the fourth World Internet Conference. The conference was held under the theme "Developing digital economy for openness and shared benefits – building a community of common future in cyberspace".
Over 1,500 delegates from around the world attended the summit to deliberate on how to leverage on the benefits of the digital world as a significant enabler of economic growth and unexplored potential. With half of the world's population using the Internet and with Information, communication and technology (ICT) now a proven driver of innovation for inclusive growth and sustainable economic development, the conference focused on how to accelerate technology to further drive commerce, communication, social exchanges, access to knowledge, as well as the harness its positive influence in the cultural and political spheres.
Africa, compared to the rest of the world, has less documented internet users and has low and unreliable connectivity. In this respect, the Deputy Chairperson, while addressing the delegates, underscored the African Union's vision for the ICT sector to build, in partnership with stakeholders, the soft and hard infrastructure that will enable the continent to participate in the Information society and lead the fundamental changes of the 21st century in the digital economy.
"For us, digitalization and more specifically, the development of Internet, represent the greatest opportunity to transforming ourselves and to catching up with the rest of world in socio-economic sectors, notably, education, health, good governance and peace and security, by facilitating the delivery of services to citizens and businesses", he stated.
To address the challenges of "digital poverty" and to create the desired digital economy, Amb. Kwesi emphasized on the need to educate every African child and to revolutionize skills development. This he said is aimed at ensuring every African citizenry can harness the potential of technology, by actualizing innovative ideas, exploring new job opportunities, expanding the entrepreneur prospectives and increasing incomes for the people, which in turn, grows the economies of nations across the continent.
"We do not want our young people to take the perilous journeys across the seas and deserts to look for a non-existent Eldorado while we can create opportunities for them back at home. Their home is Africa and we must find a way of harnessing the demographic dividend of our greatest resource, the youth. That can only be achieved if we complement skills development and the provision of basic education and creating the right foundation for our children, who in turn, will grow into resourceful youth", the Deputy Chairperson stated.
Economic literature has proved the benefits of public and private sectors working together to pursue the Digital Content development prospects by targeting various industries in Africa, such as the Development of indigenous infotainment content. Africa's strategy to digitize its heritage is seen as a key opportunity for Africa to get its share from the Digital Economy. This means that Africa would equally contribute to the advancement of the governance of internet.
Professor Haddis Mekonen, the Deputy Chairperson's Advisor on capacity building observed therefore, the vital requisite to enact the necessary legal changes in order to adapt the existing laws to the reality of the digital environment and enable faster development of digital economies as well as build trust and confidence in the African Cyberspace. "We need to develop effective rules for Internet governance that allow for innovation and economic opportunities without compromising our privacy. By having governments, businesses, the tech community and regular Internet users work together, we can ensure this happens", he noted.
The aspect of affordable internet connection rates remains crucial for businesses and individuals to access faster and reliable internet to meet the growing demands. On the downside, the rapid growth of Internet has created new opportunities for perpetrating cybercrime on a global scale. The increasing global cyber threats and cyber-attacks already constitute a threat to the national, regional and international peace and security.
Amb. Kwesi, in this regard, acknowledged that cyber security concerns are complex and broader and pose global difficulties which call for global frameworks to combat malicious activities in Cyberspace including, but not limited to, Cybercrime, Cyber-terrorism and Cyber conflicts, that may affect the security and stability of states and regions.
The Battle for Prominence in Sub-Saharan Africa: USA vs China
Under what conditions could the United States regain its position of strategic dominance in sub-Saharan Africa (SSA) despite increasingly reduced economic support programs as well as a limited-to-no Foreign Military Financing (FMF) grants? With the expansion of China's economic and military cooperation activities across SSA in the last decade, the United States is increasingly becoming unpopular to much of the region. It is imperative to comprehend that China did not emerge accidentally as a global economic contender. When the United States was engaged in the "Global War Against Terror (GWAT)," following the September 11, 2001 (9/11) terrorist attacks, much of its focus was in Southwest Asia and the Middle East. Most of the West, and particularly the United States, thought SSA countries had never been strategically important enough to make the priority list of geopolitically important countries. Historically, only a handful of African countries mattered to the United States: countries such as Morocco remained important due to military and commercial vessels traversing the Straits of Gibraltar into the Alboran Sea; likewise, Egypt mattered due to the Suez Canal and the Red Sea; additionally, Djibouti has also been an important country due to the Bab al-Mandab Strait. It is reasonable to assess that the United States prioritized these countries due to their proximity to those global choke points, but they still did not constitute a serious prioritization on the part of America.
Over the past half century, following their independence from colonial powers, much of SSA has been ruled by state actors who were predominantly rent-seeking and authoritarian. This is particularly important as it demonstrates the ease with which China ventured onto the African continent and immediately established engaged relations. In an effort to satisfy its need for raw materials due to its exponential population growth and scarcity of indigenous materials, China capitalized on opportunities to perform transactional economic activities while forging new relationships and partnerships across SSA.  For many years the United States underestimated China as a potential economic competitor to reckon with, especially across Sub-Saharan Africa.  China's economic capacity grew though "race to the bottom" approaches, whereby China flooded African and other world markets with cheaper products, taking away competitive advantage from local businesses. Additionally, while the United States was consumed with fighting two wars in Afghanistan and Iraq post-9/11, China was expanding its economic operations and military cooperation activities across SSA. Even then the US underestimated this new development in global activity, as it saw China's expansion as unsustainable as well as an insignificant maneuver. The United States was content with its aid packages to SSA, which accounted for less than one percent of America's Gross Domestic Product (GDP),in addition to HIV/AIDS relief programs. Unfortunately for the US, it became quickly seen at the local level that those aid packages could not come close to the stimulus investment/trade transactions China was conducting throughout SSA.
At first glance, SSA countries viewed China's activities on the continent as primarily humanitarian in nature. In her book entitled Dead Aid, Dr. Dambisa Moyo stated that China's African role was wider, more sophisticated, and more business-like than any other country at any time in the post-war period.  She later recanted those statements after realizing that China was in Africa to compete and not necessarily to provide humanitarian assistance. During the initial stages of China's movement into SSA, the focus was mostly economic and infrastructure development that was also in support of China's own domestic economic objectives. These moves are seen through China's development of road and rail networks, which then feed into several air and seaports across the continent to ease the movement of goods inland to seas and airports across SSA. While that was ongoing, China opened its first military naval base abroad in Djibouti, a small but strategically relevant country of 800,000 inhabitants.  Djibouti is also home to several other foreign military bases abroad, including the United States, with approximately 4,500 personnel stationed at Camp Lemonnier, the Combined Joint Task Force Horn of Africa (CJTF-HOA). Other bases include those of the Japanese, Italian, Spanish, and French militaries.
China provides countries in SSA with suitable capital goods and cheap consumer goods, while those countries supply China with the commodities it needs to fuel its continued economic expansion, such as oil, iron ore, cotton, diamonds and timber. The relationship is complementary because both China and SSA gain from the mutual exchanges. The negative aspect, however, is China's ability to undercut the market for locally-owned small businesses. China is causing a massive economic imbalance in these countries. For example, oil exports to China account for 86 to 100 percent of all oil exports from Angola, Sudan, Nigeria, and Congo. According to Kaplinsky, SSA's exports to China were less than one percent of its exports to industrialized countries in 1990; by 2006,the same exports had risen to 11 percent.
Along with the surge in trade, China's foreign direct investment (FDI) has increased exponentially in SSA due to resource and market considerations. The negative impacts of globalization, trade tariffs, and economic structural adjustment programs (ESAP) set by the International Monetary Fund (IMF) on indebted countries in SSA, have prompted many of these developing countries to enter into bilateral agreements with China in order to lessen their hardships. Most of the Chinese FDI in SSA are from companies that are government-owned.  Chinese FDI in SSA is higher than anywhere else in the world; it increased significantly from approximately $20 million per year in the 1990s to over $25billion by 2013. As one travels through SSA, there is high visibility of Chinese infrastructural development projects, which makes it difficult to differentiate FDI from aid.  While the United States is mostly focused on counter-terrorism initiatives and military capacity-building across SSA to counter violent extremism, neglecting economic development and self-sustenance capacity-building in the region basically reverses those former efforts. This is where China exploits the opportunity to address those American shortfalls: its activities in SSA create suitable conditions to be SSA's preferred partner of choice over the United States.
Formal aid connections between China and SSA were initiated through the Bandung Conference in 1955. However, in October 2000, during the Forum on China-Africa Cooperation (FOCAC) in Beijing, there were agreements to enhance cooperation between China and financial institutions in Africa.  It was also during the FOCAC that China expressed its willingness to reduce Africa's debt burden, promote investment, and assist in the development of human resources in Africa.    The superb new African Union (AU) Conference and Office Complex built by the Chinese government in Addis Ababa, Ethiopia, free of charge to the AU, demonstrates real partnership between Africa and China.  Within the past decade, China has committed over $75 billion in aid and development projects throughout Africa. Some International Relations analysts argue that beyond the need for natural resources, China's infrastructural development projects in SSA – trade, FDI, debt relief, and the provision of medical support – are all part of China's public diplomacy strategy to build up goodwill and international support for the future.  In essence, China has taken advantage to expand its footprint on the resource-rich continent of Africa by providing much-needed aid while developing lasting relationships with SSA that are less punitive than aid from the IMF or USA.
China's establishment of a naval base in Djibouti, where the United States military has operated in since 2001, was a bold move. China also built and now controls Djibouti's freight container shipping port, the Port of Doraleh, through which the United States base is resupplied. Djibouti is the only country on the African continent with a United States military base; it is also where the United States projects force into the region, targeting al-Shabab terrorist cells and activities. Obviously, the strategic construction of the Chinese naval base in Djibouti potentially threatens US military and commercial vessels traversing this global choke point, the Bab al-Mandab Strait. Other foreign countries, such as Russia and Turkey, have also expressed interest in foreign bases in Djibouti, but the Djiboutian president cannot part with the $63 million paid by the United States annually to lease Camp Lemonnier. In addition, he also collects rent from the Chinese and Italians also based in the country.
When the United States' FMF, security cooperation and security assistance (SC/SA) in SSA were drastically reduced and in some cases terminated by the Trump administration, China viewed that as an opportunity to strengthen its military cooperation with SSA countries. Generally, SSA countries prefer American military equipment and training over those of China or Russia. However, due to human rights vetting built into US processes, equipment and training provision to the countries of SSA takes a significant amount of time. China does not have these processes and tends to deliver much faster than the United States. Even though regarded by SSA countries as of lower quality, China delivers the needed equipment and training unlike the United States, which delivers two to three years later and when the operational requirements have become outdated.
If the United States hopes to regain its dominance in SSA, it must change its paternalistic behavior towards African countries and it must regard China as true competition. The United States must discontinue rhetoric to discourage SSA countries from doing business with China, particularly when it is not presenting any alternative options. This will only alienate the United States from the very countries with which it wishes to strengthen bilateral relations.  Instead of attempting to undo progress China has made in SSA, the United States must compliment those works and find ways to build capacity across African countries and sustain those new capabilities.
Africans desire economic independence. However, that can only be achieved through aiding them in the building of their own capacities rather than just making them dependent on the US. America must continue to encourage SSA build strong governing institutions. It is imperative to understand that democracy is more conducive to economic development because of the protection and balance of these various institutions. Developing countries need an institutional framework that supports a market economy, which include distinct institutions that foster exchange by lowering transaction costs and encouraging trust as well as those that influence the state and other powerful actors to protect private property and persons rather than expropriate and subjugate them respectively. The United States must do more to differentiate itself from China and become the preferred partner of choice across sub-Saharan Africa. So far, its strategy seems to be too focused on just criticizing China's efforts and ignoring the legitimate relationship advantage it has built over the last decade. Unfortunately for America, the time has passed where the countries of Africa automatically will choose the US over all other competitors. The longer it takes America to realize this, and adapt to it competitively, the longer it will remain an African also-ran.
South Africa: Better Education & Spatial Integration Crucial for Reduced Inequality, Job Creation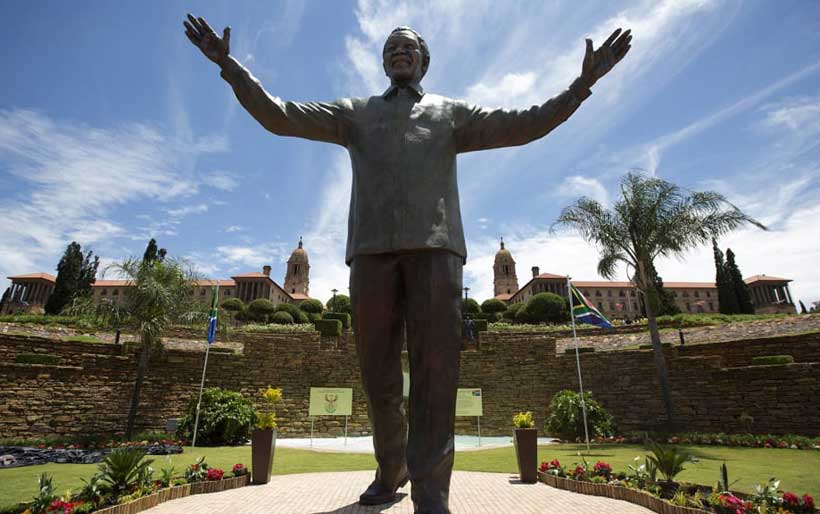 In an environment of accelerating but still modest growth, government policies that stimulate competition and create the fiscal space needed to build a skilled labor force from the poor population of South Africa, would create jobs and help reduce inequality, according to the South Africa Economic Update released by the World Bank today.
The World Bank expects real growth in gross domestic product (GD) to accelerate from 1.3 percent in 2017 to 1.4 percent in 2018, supported by a rise in confidence, global growth and benign inflation. For 2019, the forecast is 1.8 percent and 1.9 percent in 2020. But despite this modest rebound, growth in South Africa remains constrained and continues to lag behind its peers. Overall, South Africa is projected to remain largely below the average growth rate of 4.5 percent in 2018 and 4.7 percent in 2019 in emerging markets and developing economies.
"This outlook calls for fundamental policy action to turn the economy around through policies that can foster inclusive growth and reduce inequality," said Paul Noumba Um, World Bank Country Director for South Africa.  "Creating labor demand and fiscal space to finance improved education as well as reinforcing spatial integration will enhance the ability of the poor people of South Africa to participate meaningfully in the economy".
The special focus section of this 11th edition of the South Africa Economic reviews the evolution and nature of South Africa's inequality – among the highest in the world– arguing that it has increasingly been driven by labor market developments that demand skills the country's poor currently lack. It suggests that significantly raising South Africa's economic potential will require breaking away from the equilibrium of low growth and high inequality in which the country has been trapped for decades, discouraging the investment needed to create jobs.
Simulations assessing the potential impact of a combination of various policy interventions on jobs, poverty, and inequality suggest a scenario in which the number of poor people could be brought down to 4.1 million by 2030, down from 10.5 million in 2017. This would be driven by increasing the skilled labor supply among poor households through improved education and spatial integration as well as increasing labor demand through strengthened competition.
In this scenario, the Gini index of inequality would be reduced from 63 today to 56 in 2030. An additional 800,000 jobs would be created with higher wages for workers from poor households, and cheaper goods and services contributing to these outcomes, according to the report.
"In the short term, these policy interventions would include, getting the implementation of the recently granted free higher education right, continuing to address corruption, improving the competitiveness of strategic state-owned enterprises, restoring policy certainty in mining, further exposing South Africa's large conglomerates to foreign competition and facilitating skilled immigration," said Sebastien Dessus, World Bank Program Leader.
In the longer term, the report suggests that improving the quality of basic education delivered to students from poor backgrounds and reinforcing the spatial integration between economic hubs, where jobs are located, and underserviced informal settlements, would reduce poverty and inequality and support job creation.
Can Insurance Help Low-Income Ethiopians Cope With Risk?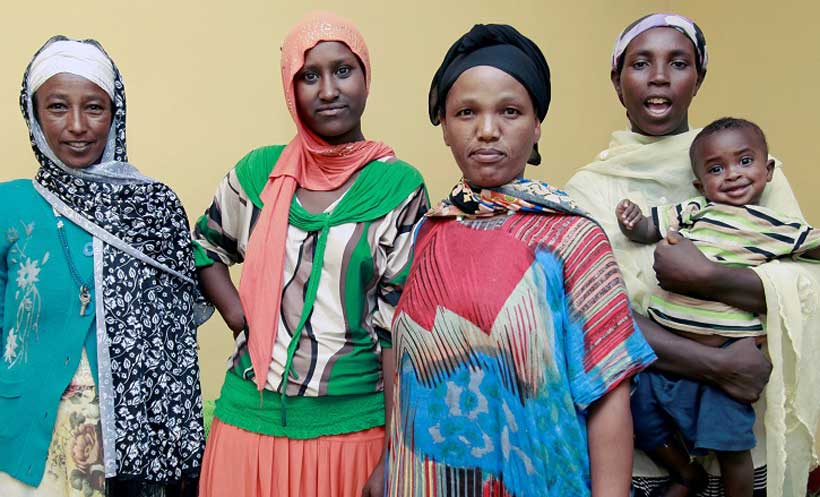 The loss of crop or livestock as well as concerns about illness and accidents are key financial expenses on the minds of low-income Ethiopians.
Unexpected expenses associated with these issues are relatively common. A third of low-income Ethiopian households experienced at least one major health issue in the previous year, often paying for it out-of-pocket.
In rural areas, almost 50% of households experienced some agricultural loss in the previous year. For three-quarters of these households, these financial losses accounted for more than half of their income in a typical year.
Yet even though these crises affect a large number of the population, Ethiopians don't have adequate mechanisms in place to cope with the financial hardship they bring.
"People don't put money aside to deal with risk. Instead, they rely on cash and savings, if they have them, borrow money from family, if possible, or as a last resort, sell livestock to cope with these unexpected shocks," said Craig Thorburn, a Lead Financial Sector Specialist with the Finance, Competitiveness and Innovation Global Practice of the World Bank Group, and the technical lead for a FIRST Initiative funded project that produced the new report What People Want: Investigating Inclusive Insurance Demand in Ethiopia.
Informally borrowing money is a common coping strategy as loans from formal financial institutions are expensive and hard to get. However, when a crisis, such as drought, affects an entire community, informally borrowing money from relatives isn't a viable option. And selling livestock may inject rural households with quick access to cash, but this approach ultimately leaves families poorer and less resilient.
Last year, the World Bank Group conducted a demand-research study in Ethiopia to examine risks low-income households face and see whether insurance could be a tool that Ethiopians could tap into to reduce and better manage these financial burdens.
This country-wide survey reached close to 3000 households, totaling 13,000 people, from both rural and urban areas.
"Understanding the needs of underserved populations, including low-income households, is key to developing quality insurance products and expanding insurance markets," Thorburn said. "Without this knowledge, potential insurers wouldn't understand the real and perceived risk of this unserved market segment."
The survey found that people had little knowledge or experience with insurance, and that 50% of surveyed households never heard of insurance. However, people expressed interest in it if insurance products were devised as accessible and inexpensive.
Ethiopians have unserved needs that could be met with affordable products they actually want.
For example, 97% of focus group participants indicated they would buy a proposed prototype crop insurance product if it were available to them, as it would allow them to replace lost income and buy inputs for the next crop cycle.
And for health-related issues, the survey found that while many people fear a high-cost illness, they could manage many basic expenses with their existing resources, with 75% reporting that they were able to fully recover from financial hardship. This indicated that a well-designed insurance product could leverage existing strategies such as savings, and provide peace of mind. Interest in a hospital cash prototype was high, with close to half of participants willing to pay an actuarially sound premium.
This openness to insurance could provide a great opportunity for insurers, particularly if they can customize and tailor their products to suit customers' needs.
While this initial research indicates that low-income households are interested in insurance, it would require insurers, the government and other stakeholders to work together to develop insurance products that are accessible, affordable and appropriately designed for people's needs. Other aspects related to extending the insurance market would need to be considered as well. These include adapting the regulatory framework to motivate insurers to enter this market and devise financial education programs to educate people on insurance.
"Ethiopia provides a significant opportunity for insurers to expand their businesses, the government to improve the overall stability of the low-income population, and low-income people to stabilize their economic status," said Thorburn.
Focus group participants indicated they would be most likely to purchase insurance from formal financial institutions, such as banks or microfinance institutions, which would bring stability and financial capacity. They indicated that they would be less likely to purchase insurance through informal formal groups, such as savings and credit cooperatives or Edirs, which are well-ingrained local community-based organizations created to help cover funeral expenses.
The World Bank is working in Ethiopia to create an enabling environment for inclusive insurance.
These survey findings are part of a broader World Bank study that that looked at supporting more inclusive insurance markets in Ethiopia.
This study and the report were done jointly with MicroInsurance Centre at Milliman and EA Consultants. The study and the report were funded by the FIRST Initiative.