How Data Collection on Missing Migrants Can Be Improved

Since 2014, IOM's Missing Migrants Project has documented more than 25,000 migrant deaths and disappearances around the world. However, a new report released by IOM's Global Migration Data Analysis Centre (GMDAC) today indicates that this figure does not reflect the true number of deaths which occur during migration worldwide.
In many regions of the world anecdotal and unofficial reports indicate that many more migrant deaths and disappearances occur than are recorded.
The new report, the second part of Fatal Journeys Volume 3: Improving data on missing migrants, provides an in-depth look at the challenges of collecting data on migrant fatalities in six regions: the Middle East and North Africa, sub-Saharan Africa, the Asia-Pacific, Central America, South America, and Europe and the Mediterranean. Each chapter also explores how data collection can be improved.
The many challenges specific to each region mean that data on migrant deaths may never be complete, however significant improvements could be made across the world. Fatal Journeys 3 makes five key recommendations based on the innovative methodologies discussed in part one, and the regional comparisons made in part two of the report:​
Make better use of administrative data
Local, national and regional authorities should collect and publish data on migrant deaths and disappearances. These authorities should standardize collection procedures and methodologies so that the data might be more easily compared.
Promote survey-based data collection
In areas where few official data exist, survey-based data collection should include collecting eyewitness testimonies from migrants who have witnessed the deaths of their peers.
Explore new technologies
New and emerging data collection techniques and sources, such as big data, can improve the quality and coverage of data on missing migrants.
Work with civil society and families
The needs of families of missing migrants should be considered at all stages of data collection and processing of deceased migrants. Families and civil society groups can provide key information to aid the identification of migrants who have died or gone missing.
Improve data sharing
One of the most achievable ways to improved data on missing migrants worldwide is to improve communication between actors working on the issue. Data on missing migrants are often scattered and fragmented, and data sharing should be promoted wherever possible in order to maximize accuracy.
While the dangerous journeys of migrants travelling across the Mediterranean Sea have been widely reported since 2013, most migrant deaths likely occur in large unpatrolled spaces, and are not captured in the coverage of migration 'crises'. The attention on the Mediterranean has led to better data on migrant deaths en route to Europe, but there is little public or policy awareness of the risks migrants encounter before they reach the coasts of Turkey and North Africa.
Improving data on migrant deaths is extremely important at a time when states are discussing how best to achieve safer migration. Building upon the New York Declaration for Refugees and Migrants, which calls for safe, ordinary and regular migration, the Global Compact for Migration will be signed in 2018. Gathering more and better-quality data on deaths that occur during migration is essential to improving the evidence base for these policy discussions.
UNIDO helps enhance the quality of industrial policy in Vietnam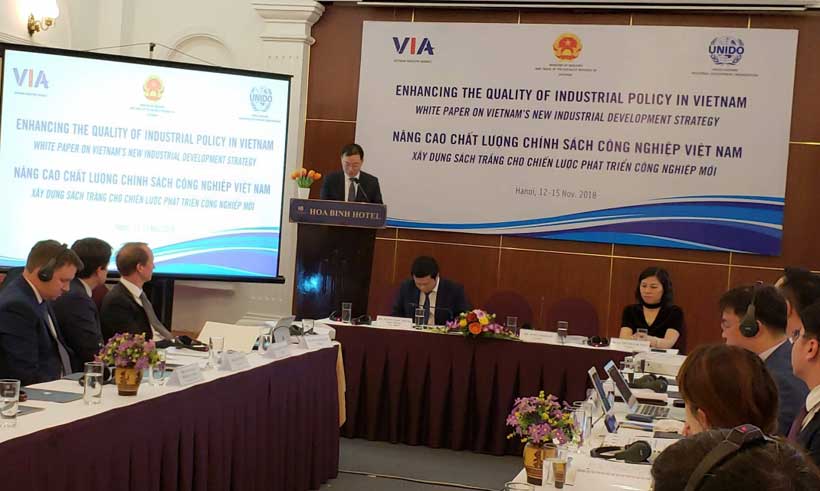 The United Nations Industrial Development Organization (UNIDO) and the Vietnam Industrial Agency of the Vietnamese Ministry of Industry and Trade jointly organized a four-day training workshop on "Enhancing the quality of industrial policy in Viet Nam – White Paper on Vietnam's New Industry Policy" in Hanoi, from 12 to 17 November 2018.
Conducted under the framework of the project "Support to the Government of Viet Nam in the formulation of Sub-Sector Industrial Strategy and of related Implementation Policy through Institutional Capacity Building", which is funded by the Ministry of Foreign Affairs of the Republic of Korea, the workshop showcased studies on horizontal factors such as population ageing, Industry 4.0, and the current China-US trade relations and their impact on selected sectors including textile and apparel, leather, automotive, electronics and food processing. Inputs from the workshop will inform a White Paper on Vietnam's New Industrial Strategy to be launched in June 2019.
"The workshop is one in a series of capacity development activities for senior policymakers in Viet Nam," said UNIDO Project Manager Jung Jaehwan. "Learning will be based on international best practice and innovative research and conducted by a combination of researchers, practitioners and policymakers."
Participants included UNIDO experts and staff from the Korea Institute for Industrial Economics and Trade (KIET) as well as representatives from various Vietnamese business associations.
WEF initiative pledges to equip 20 million ASEAN workers with digital skills by 2020
A coalition of major tech companies pledged today to develop digital skills for the ASEAN workforce. The pledge, part of the World Economic Forum's Digital ASEAN initiative, aims to train by 2020 some 20 million people in South-East Asia, especially those working in small- and medium-size enterprises.
Other goals include raising $2 million in contributions to provide scholarships for ASEAN technology students, ensuring an additional 200,000 digital workers are hired across the region, and engaging at least 20,000 citizens through "Digital Inspiration Days", whereby companies invite students and the public to visit their offices and learn more about the character of the jobs of the future. There will also be internship opportunities for ASEAN university students, as well as initiatives to train digital regulators and shape the curricula of technology and computing courses at 20 ASEAN universities.
The aim of the pledge is to establish a regional movement among businesses committed to empowering individuals through skilling, reskilling and upskilling. It will not only increase the number of workers hired for digital jobs and trained in digital skills, but also help support business leaders with insight and analysis of what other companies in the region are doing to build a future-focused workforce.
"The Fourth Industrial Revolution is unfolding at accelerating speed and changing the skills that workers will need for the jobs of the future," said Justin Wood, Head of Asia Pacific and Member of the Executive Committee at the World Economic Forum. "These changes are happening just as the working-age population in ASEAN is expanding by 11,000 people every day – a rate that will continue for the next 15 years. Given these trends, it's critical that businesses help to build digital skills in ASEAN."
Called "ASEAN Digital Skills Vision 2020", the public pledge is open for all companies to join, but a number of early champions have already made strong commitments. Google has pledged to train 3 million SME employees throughout the ASEAN region by the end of 2020, while Cisco, Lazada, Microsoft, and the Sea Group have pledged to train another 5,634,000 SME workers.
The pledge also calls for companies to offer ASEAN citizens the opportunity to participate in Digital Inspiration Days, and Cisco, Microsoft, Grab and Sea Group have collectively committed to offer the opportunity to 1,035,000 ASEAN citizens by 2020. Similarly, the pledge calls for internships for ASEAN university students, and Microsoft, Sea Group and Tokopedia together have committed to hire 18,000 interns. Microsoft has also pledged to hire 8,500 ASEAN digital workers by 2020.
Supported by the Forum's Digital ASEAN initiative, success stories and innovative approaches will be shared through an online platform to magnify their impact, and a series of workshops involving the private sector and government will be staged over the next two years to ensure the efforts of businesses both align with, and help to shape, public policy on training and education.
Pichet Durongkaveroj, Minister of Digital Economy and Society of Thailand, and one of the advisers of the Digital ASEAN initiative, said: "The rise of artificial intelligence and advanced robotics is creating concern about the future of work. But I am more optimistic. I believe that if workers have the right skills, the Fourth Industrial Revolution will be highly empowering and will lift wages and living standards in Thailand and across the region. But we need to make sure that workers receive the right training and education today."
Rajan Anandan, Vice-President for India and South-East Asia at Google, said: "ASEAN could see an uplift of $1 trillion in GDP by 2025 by using its digital economy to accelerate intra-regional trade and growth. SMEs will be the key to this growth and their digital workforce will be the change agents in their communities. We're committed to supporting South-East Asia's promising digital economy."
Forrest Li, Chairman and Chief Executive Officer of the Sea Group, said: "The ASEAN region is brimming with entrepreneurial potential. But for SMEs to start businesses and grow them successfully, they'll need to learn the right skills for the Fourth Industrial Revolution. Building on our existing efforts to enable SMEs around the region to benefit from the opportunity of e-commerce, we are committed to making a major contribution to providing these skills."
Naveen Menon, President of Cisco Systems in ASEAN, said: "ASEAN's economy is poised to grow further as digital innovation and adoption gather pace. However, the increased adoption of technology will result in a change in the nature of jobs and workforce requirements across the region, which demands rapidly reskilling. We are committed to work with all stakeholders to build a sustainable pool of homegrown talent in ASEAN."
Lucy Peng, Chairwoman and Chief Executive Officer of the Lazada Group, said taking part in the World Economic Forum pledge is one of the key levers to create an inclusive and sustainable e-commerce ecosystem to support South-East Asia's economic growth. "Sellers want to go beyond trading on a platform. They want to create their own universe in the digital world to reach out and connect with Internet-savvy and increasingly mobile consumers," she said. "We are championing our seller communities by using our technology and logistics infrastructure to help them ride the e-commerce boom and flourish into sustainable businesses."
Sunny Park, Corporate and Legal Affairs Regional Director for Microsoft in Asia Pacific, said: "ASEAN is the future of borderless economies, investments, e-commerce and education and we believe in a future where every young person has the skills, knowledge and opportunity to succeed. Digital skills are essential for the jobs of today and tomorrow, and can open the door to greater economic opportunity. Right now, over half the people on the planet lack basic access to the knowledge and skills that would enable them to participate in the new digital economy. Together with our partners, we are going to change that. We are going to empower every person and SME in ASEAN to achieve more."
The Digital ASEAN initiative was launched by the World Economic Forum in Singapore in April 2018 in response to demand from the Forum's regional partners in ASEAN, both public and private. The aim is to work on the issues that will underpin a regional digital economy in ASEAN so that the benefits of the Fourth Industrial Revolution can be fully unlocked and become a force for regional economic inclusion. The initiative has launched five task forces, each focussed on a specific digital issue:
Pan-ASEAN Data Policy – Shaping a common regional data policy
ASEAN Digital Access – Optimizing high-quality broadband access for ASEAN
ASEAN Digital Skills – Building a shared commitment to train digital skills for the ASEAN workforce
ASEAN e-Payments – Building a common ASEAN e-payment framework
ASEAN Cybersecurity – Nurturing cooperation and capacity building in ASEAN cybersecurity
By the end of 2020, the aim is for the coalition of companies involved in the pledge to:
20,000,000 Train 20 million people working at ASEAN small- and medium-size enterprises (SMEs) in digital skills;
2,000,000 Raise US$2 million for scholarships for ASEAN technology students;
200,000 Hire directly an additional 200,000 ASEAN digital workers;
20,000 Engage 20,000 ASEAN citizens in "Digital Inspiration Days", where companies invite students and the public to their offices to learn more about jobs of the future;
2,000 Offer 2,000 internship opportunities for ASEAN university students;
200 Contribute to the training of 200 ASEAN digital regulators; and
20 Contribute to shaping the curricula of technology and computing courses at 20 ASEAN universities.
Breaking down barriers for recycling industries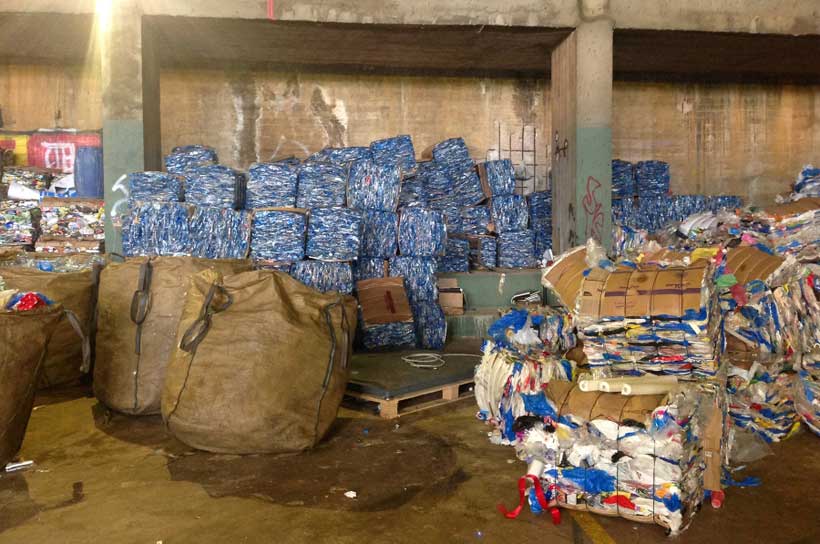 Standardization, awareness-raising, and regional cooperation – these were just some of the solutions to the many challenges faced by recycling industries globally, which were discussed at the Circular Economy: Development of Recycling Industries meeting.
The  meeting, co-organized by the United Nations Industrial Development Organization (UNIDO) Environment Department and the Bureau of International Recycling (BIR), brought together recycling experts, representatives of UNIDO Member States, and industry leaders from all over the world to discuss existing barriers to recycling industries and innovative approaches to overcome these.
From plastics to textiles recycling, a broad range of presentations from representatives of national governments, NGOs and industry, offered perspectives on how to move forward, with examples of innovative initiatives brought from both developed and developing countries alike.
Mattresses, waste bins, and home furnishings were just some of the recycled (and recyclable) products presented by companies from Italy and Guinea, with industry giants, such as IKEA, also providing insights into their efforts as brand leaders when it comes to recycled cotton and polyester.
The meeting was also an opportunity for UNIDO to showcase some of the projects it has been working on in this area, including e-waste in the Latin American and Caribbean region. Other related projects include metals recycling in Thailand, e-waste in the Philippines, recycling industry development in Senegal and a Southern African Development Community (SADC) regional project helping reduce open burning through the introduction of recycling.
Institutional, structural, and economic barriers were identified during the sessions, with legal and regulatory frameworks representing a challenge in many regions. Extended Producer Responsibility (EPR) was another key theme of the meeting, as well as the establishment of internationally-recognized criteria for recyclables, and the potential for integrating the formal and informal recycling sectors, particularly in developing economy contexts.
Engaging civil society and changing mindsets and attitudes towards recycling at a global level was also seen as essential for the successful development of the recycling industry.
"Civil society must be at the forefront of any recycling activity," affirmed Ranjit Singh Baxi, President of the BIR.
The meeting highlighted the important role that UNIDO has to play in convening stakeholders to discuss industrial development topics relevant to UNIDO Member States. This meeting's interactive format allowed participants to take part in digital polls for each session, as well as to pose questions to the various panels, which were then ranked and sorted digitally according to the audience's preferences.
The insights gained during this event will contribute to UNIDO programming for the coming years and strengthening the Organization's services in this area.
"Strengthening multilateral dialogue is essential and UNIDO stands ready to continue to foster such dialogue on global environmental cooperation and the circular economy in the name of inclusive and sustainable industrial development," stated Stephan Sicars, Director of UNIDO's Environment Department, at the close of the meeting.