How Data Collection on Missing Migrants Can Be Improved

Since 2014, IOM's Missing Migrants Project has documented more than 25,000 migrant deaths and disappearances around the world. However, a new report released by IOM's Global Migration Data Analysis Centre (GMDAC) today indicates that this figure does not reflect the true number of deaths which occur during migration worldwide.
In many regions of the world anecdotal and unofficial reports indicate that many more migrant deaths and disappearances occur than are recorded.
The new report, the second part of Fatal Journeys Volume 3: Improving data on missing migrants, provides an in-depth look at the challenges of collecting data on migrant fatalities in six regions: the Middle East and North Africa, sub-Saharan Africa, the Asia-Pacific, Central America, South America, and Europe and the Mediterranean. Each chapter also explores how data collection can be improved.
The many challenges specific to each region mean that data on migrant deaths may never be complete, however significant improvements could be made across the world. Fatal Journeys 3 makes five key recommendations based on the innovative methodologies discussed in part one, and the regional comparisons made in part two of the report:​
Make better use of administrative data
Local, national and regional authorities should collect and publish data on migrant deaths and disappearances. These authorities should standardize collection procedures and methodologies so that the data might be more easily compared.
Promote survey-based data collection
In areas where few official data exist, survey-based data collection should include collecting eyewitness testimonies from migrants who have witnessed the deaths of their peers.
Explore new technologies
New and emerging data collection techniques and sources, such as big data, can improve the quality and coverage of data on missing migrants.
Work with civil society and families
The needs of families of missing migrants should be considered at all stages of data collection and processing of deceased migrants. Families and civil society groups can provide key information to aid the identification of migrants who have died or gone missing.
Improve data sharing
One of the most achievable ways to improved data on missing migrants worldwide is to improve communication between actors working on the issue. Data on missing migrants are often scattered and fragmented, and data sharing should be promoted wherever possible in order to maximize accuracy.
While the dangerous journeys of migrants travelling across the Mediterranean Sea have been widely reported since 2013, most migrant deaths likely occur in large unpatrolled spaces, and are not captured in the coverage of migration 'crises'. The attention on the Mediterranean has led to better data on migrant deaths en route to Europe, but there is little public or policy awareness of the risks migrants encounter before they reach the coasts of Turkey and North Africa.
Improving data on migrant deaths is extremely important at a time when states are discussing how best to achieve safer migration. Building upon the New York Declaration for Refugees and Migrants, which calls for safe, ordinary and regular migration, the Global Compact for Migration will be signed in 2018. Gathering more and better-quality data on deaths that occur during migration is essential to improving the evidence base for these policy discussions.
ICTP to Inaugurate New Quantum Technologies Institute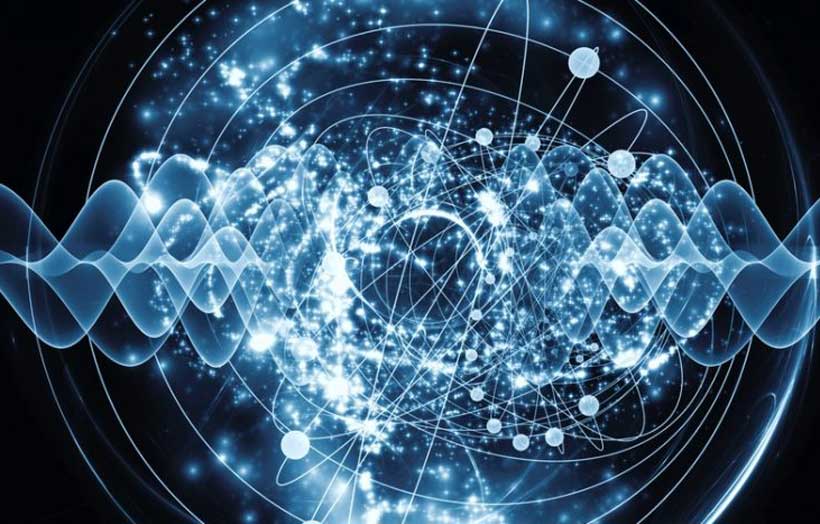 On 25 March, UNESCO's Abdus Salam International Centre for Theoretical Physics (ICTP) will launch a new institute dedicated to the study of quantum technologies. The Trieste Institute for Theoretical Quantum Technologies (TQT) is a joint initiative with the University of Trieste and the International School for Advanced Studies (SISSA). The new centre will provide a hub for the partners' research and training activities on this topic.
The creation of the institute comes as the ICTP builds on a series of recent successes in the field of quantum technologies. On 9 November 2018, Marcello Dalmonte from ICTP's Condensed Matter and Statistical Physics Section learned that he was among the recipients of a research grant offered by a major European initiative to develop quantum technology called the Quantum Flagship.
The European Commission has endowed the Quantum Flagship with €1 billion over the next 10 years. For the first three-year phase, Marcello Dalmonte will be acting as co-principal investigator of a research project that will focus on quantum simulation, one of the Flagship's five research themes. Quantum simulators study quantum systems, such as the atomic make-up of materials or chemical reactions, performing tasks that are too complex for the most powerful, transistor-based classical computers.
In early 2017, ICTP researcher Antonello Scardicchio was awarded a Google Faculty Research Award for work related to quantum computing. The US$72,000 in seed funding will be used to support graduate students and postdoctoral associates working in his group.
'Researchers in computer science and physics see quantum computation as being the next frontier. Quantum computing promises a future of unprecedented computing speed,' says Scardicchio, before adding that 'this is slowly becoming a reality, with IBM and Google already producing quantum computing chips that will someday drive a quantum machine. The creation of the first quantum computer will certainly have an impact on artificial intelligence (AI) by enabling us to solve more complex problems.'
The TQT will provide a hub for the study of the future of AI on quantum devices, offering in parallel a convenient link to private actors such as Google and IBM.
The ICTP first identified AI and data science as being critical areas for research and training in 2010, while brainstorming on the contours of its new multiyear strategic plan. The ICTP is currently recruiting a staff scientist in AI and data science.
The TQT will complement these activities, while providing a valuable venue for imparting cutting-edge knowledge to the thousands of scientists from developing countries who travel to the ICTP each year for education and training opportunities.
The Centre already has several conferences on quantum technology lined up for 2019. These include the Advanced School and Workshop on Ubiquitous Quantum Physics: the New Quantum Revolution from 18 to 22 February and the School on Advances in Condensed Matter Physics: New Trends and Materials in Quantum Technologies, which will run from 7 to 15 May.
Trade agreements: What the EU is working on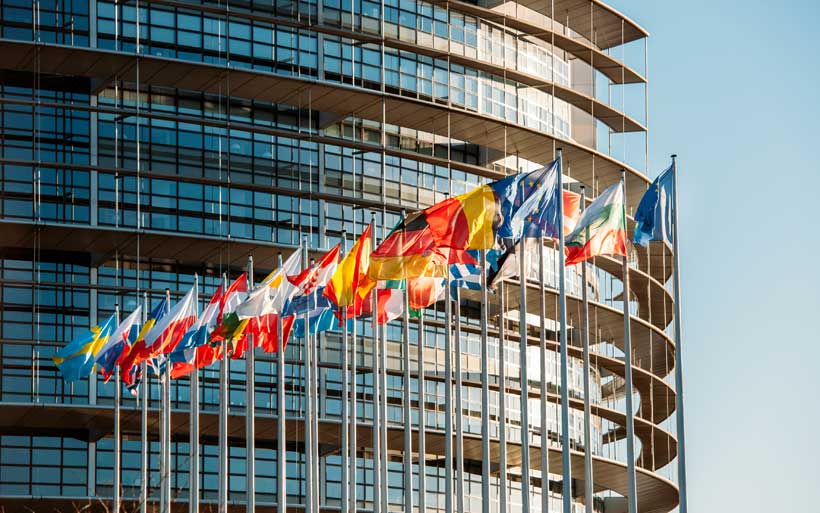 The EU negotiates various trade deals all over the world, but they depend on approval by the European Parliament. Read our overview of the negotiations in progress.
On 13 February, MEPs voted in favour of EU-Singapore trade and investment protection deals, which will eliminate nearly all tariffs within five years. This comes only two months after MEPs approved a major trade agreement and a strategic partnership with Japan.
The importance of trade agreements
Trade agreements are very important to the EU as they are a key driver of economic growth. In 2015 the EU was the world's biggest exporter and importer of goods and services, covering 32.15% of the global trade, ahead of the US (12.01%) and China (10.68%). New trade agreements create new business opportunities for European companies, leading to more jobs being created, while consumers can look forward to more choice and lower prices.
There are concerns that trade agreements can lead to job losses in some sectors due to the increased competition, but these deals always create more jobs than they destroy. Another concern is that they could lead to high quality standards for products such as food being watered down. However, as the EU represents such a large market, it is in a good position to impose its standards on foreign companies. For MEPs, quality standards are always a red line in trade agreements and any attempt to lower them could be a reason for them to reject them. In addition EU negotiators often include clauses regarding human rights and labour rights in trade agreements to help improve the situation in the country we are trading with.
Types of agreements
The EU has different types of agreements in place with countries. They can focus on reducing or eliminating tariff barriers or establishing a customs union by removing customs duties and establishing a joint customs tariff for foreign imports.
It's not all about tariffs though. It could also be about investment and how to deal with disputes involving investment. For example, when a company feels a decision by a government is affecting its investment in that country. Non-tariff barriers are also vital such as product standards (for example the EU has banned certain hormones in cattle farming over health fears).
North America
The free trade agreement with Canada, known as the Comprehensive Economic Trade Agreement (Ceta) provisionally entered into force on 21 September 2017. It will enter fully into force once all EU countries have ratified the agreement.
The Transatlantic Trade and Investment Partnership (TTIP) with the United States has proved very controversial due to concerns over product standards and the resolution of investment disputes. Negotiations were stopped until further notice at the end of 2016.
Asia
MEPs adopted a trade agreement with Japan during the December plenary.There are no free trade negotiations ongoing with China, but there are other talks as well such as negotiations for a comprehensive EU-China investment agreement. Launched in November 2013 and the latest negotiation round took place on 29-30 October 2018.
Negotiations with other Asian countries:
Malaysia (both sides are assessing whether there is enough common ground to relaunch talks)
Vietnam (free trade agreement is being prepared for signature)
Indonesia (futher negotiations took place this year)
Thailand (EU ready to resume talks)
Philippines (no date yet for next round of negotiations)
Myanmar (no date set yet for next round)
India (both sides are in the process of assessing the outcomes of talks)
Oceania
Negotiations for a comprehensive trade agreement with Australia were launched on 18 June 2018. Negotiations for a deal with New Zealand were launched on 21 June 2018. In both cases there have been further rounds of talks since then.
Latin America
In Latin America the latest round of talks with Mercosur countries took place on 10-14 September 2018. The date for the next round still has to be confirmed.
Negotiations with Mexico on modernising the EU-Mexico Global Agreement started in June 2016. A political agreement was found on 21 April 2018 and the full legal text is expected to be finalised by the end of the year.
The latest round of negotiations with Chile took place in May 2018 and the date for the next one still has to be determined.
Southern Mediterranean and Middle East
There are various agreements, including association agreements to especially boost trade in goods. There are also talks on expanding these agreements in areas such as agriculture and industrial standards with individual countries.
Trade in Services
The Trade in Services Agreement (TiSA), is currently being negotiated by 23 members of the World Trade Organisation (WTO), including the EU. Together, the participating countries account for 70% of world trade in services. Talks were put on hold in late autumn 2016 and the next steps still need to be determined.
Parliament's role
Since the Lisbon Treaty entered into force in 2009, trade agreements need the Parliament's approval before they can enter into force. MEPs also need to be regularly updated on progress during negotiations.
Parliament has already shown it will not hesitate to use its veto if there are serious concerns. For example MEPs rejected the Anti-Counterfeiting Trade Agreement (Acta) in 2012.
Defense: European Commission paves the way for first joint industrial projects under EU budget
The European Commission formally initiated work with Member States to finance joint industrial projects in the field of defence.
Once the Commission adopts the work programme for the European Defence Industrial Development Programme, it will launch calls for proposals under the EU budget for 2019-2020. This will help pave the way for the future European Defence Fund for the period 2021-2027.
In a world of increasing instability and cross-border threats to our security, no country can succeed alone. That is why the Juncker Commission is making an unprecedented effort to protect and defend Europeans. It has already taken first steps to boost cooperation between Member States in the field of defence research and defence industry development, with more to follow in 2019-2020. In June 2018, the Commission also proposed a fully-fledged €13 billion European Defence Fund for 2021-2027, which is now under discussion by the European Parliament and Council.
Vice-President Jyrki Katainen, responsible for Jobs, Growth, Investment and Competitiveness, said: "Defence cooperation in Europe helps Member States spend taxpayer money more efficiently, reduce duplications in spending, and get better value for money. Defence cooperation promotes a strong and innovative defence industry and raises the EU's autonomy and technological leadership in defence. Unthinkable only a few years ago, defence cooperation is becoming a reality today."
Commissioner Elżbieta Bieńkowska, responsible for Internal Market, Industry, Entrepreneurship and SMEs, added: "To protect our citizens, Europe needs cutting-edge, interoperable defence technology and equipment in novel areas like artificial intelligence, encrypted software, drone technology or satellite communication. Thanks to the European Defence Fund, we are making this happen. We are ensuring Europe becomes a stronger security provider."
The European Commission, under the steer of President Juncker and with the support of Member States, is taking the following steps:
For the 2017-2020 EU budget period:
For the first time in European history, the EU is incentivising European defence cooperation with a budget envelope of €590 million (€90 million for research over 2017-2019 and €500 million for developing equipment and technology during 2019-2020).
Defence research cooperation is already materialising. First EU grant agreements under the 2017 budget included the research project Ocean2020, which brings together 42 partners from 15 EU countries and supports maritime surveillance missions at sea and to that end will integrate drones and unmanned submarines into fleet operations. In the coming weeks the Commission will announce further collaborative defence research projects under the 2018 budget and present the work programme and final call for proposals under the remaining budget tranche for 2019.
Following the views of Member States, in a few weeks, the Commission will adopt the first ever Work Programme to co-finance joint industrial projects in the field of defence under the EU budget for 2019-2020. The projects for which calls for proposals under the European Defence Industrial Development Programme (EDIDP) will be launched will be consistent with the priorities identified in the context of the Permanent Structured Cooperation (PESCO), the Capability Development Plan (CDP) and NATO.
For the 2021-2027 EU budget period:
On the basis of these two "pilot" programmes, the Commission proposed in June 2018 a fully-fledged European Defence Fund worth €13 billion under the next EU long-term budget to cover both the research and capability strands. Following positive votes in the European Parliament and Council, the proposal is now being discussed by the co-legislators in the final so-called trilogue negotiations.
Background
In his political guidelines in June 2014, President Juncker made strengthening European citizens' security a priority. He announced the creation of a European Defence Fund in his 2016 State of the Union address.
The European Commission presented a first set of actions in June 2017 in order to allow defence cooperation at EU level to be tested by means of the Preparatory Action on Defence Research (PADR) for 2017-2019, as well as through the European Defence Industrial Development Programme (EDIDP) for 2019-2020.
The implementation of EDIDP requires that the Commission adopts a work programme to define the categories of projects which will be supported following open calls for proposals. The work programme will be adopted in the coming weeks after consultation with the Member States and a positive opinion to be adopted by qualified majority.
In June 2018, the Commission proposed a fully-fledged European Defence Fund delivering on the commitment made in June 2017 to scale up initial funding for the period 2021-2027.
The new €13 billion European Defence Fund will provide €4.1 billion to directly finance competitive and collaborative research projects, in particular through grants. Beyond the research phase, €8.9 billion will be available to complement Member States' investment by co-financing the costs for prototype development and the ensuing certification and testing requirements. The Fund will place the EU among the top 4 defence research and technology investors in Europe, and act as a catalyst for an innovative and competitive industrial and scientific base. PESCO projects may, if eligible, receive an additional co-financing bonus of 10%, but funding is not automatic.
The European Defence Fund will complement other EU programmes, in particular the budget of €6.5 billion earmarked for the Connecting Europe Facility to enhance the EU's strategic transport infrastructures to make them fit for military mobility, and the new €100 billion research and innovation programme Horizon Europe.