How Data Collection on Missing Migrants Can Be Improved

Since 2014, IOM's Missing Migrants Project has documented more than 25,000 migrant deaths and disappearances around the world. However, a new report released by IOM's Global Migration Data Analysis Centre (GMDAC) today indicates that this figure does not reflect the true number of deaths which occur during migration worldwide.
In many regions of the world anecdotal and unofficial reports indicate that many more migrant deaths and disappearances occur than are recorded.
The new report, the second part of Fatal Journeys Volume 3: Improving data on missing migrants, provides an in-depth look at the challenges of collecting data on migrant fatalities in six regions: the Middle East and North Africa, sub-Saharan Africa, the Asia-Pacific, Central America, South America, and Europe and the Mediterranean. Each chapter also explores how data collection can be improved.
The many challenges specific to each region mean that data on migrant deaths may never be complete, however significant improvements could be made across the world. Fatal Journeys 3 makes five key recommendations based on the innovative methodologies discussed in part one, and the regional comparisons made in part two of the report:​
Make better use of administrative data
Local, national and regional authorities should collect and publish data on migrant deaths and disappearances. These authorities should standardize collection procedures and methodologies so that the data might be more easily compared.
Promote survey-based data collection
In areas where few official data exist, survey-based data collection should include collecting eyewitness testimonies from migrants who have witnessed the deaths of their peers.
Explore new technologies
New and emerging data collection techniques and sources, such as big data, can improve the quality and coverage of data on missing migrants.
Work with civil society and families
The needs of families of missing migrants should be considered at all stages of data collection and processing of deceased migrants. Families and civil society groups can provide key information to aid the identification of migrants who have died or gone missing.
Improve data sharing
One of the most achievable ways to improved data on missing migrants worldwide is to improve communication between actors working on the issue. Data on missing migrants are often scattered and fragmented, and data sharing should be promoted wherever possible in order to maximize accuracy.
While the dangerous journeys of migrants travelling across the Mediterranean Sea have been widely reported since 2013, most migrant deaths likely occur in large unpatrolled spaces, and are not captured in the coverage of migration 'crises'. The attention on the Mediterranean has led to better data on migrant deaths en route to Europe, but there is little public or policy awareness of the risks migrants encounter before they reach the coasts of Turkey and North Africa.
Improving data on migrant deaths is extremely important at a time when states are discussing how best to achieve safer migration. Building upon the New York Declaration for Refugees and Migrants, which calls for safe, ordinary and regular migration, the Global Compact for Migration will be signed in 2018. Gathering more and better-quality data on deaths that occur during migration is essential to improving the evidence base for these policy discussions.
EU-Armenia Partnership: EU is a crucial partner for Armenia's reform agenda
The European Union has today issued a report on developments in Armenia and EU-Armenia relations between June 2018 and early May 2019. The report comes ahead of the EU-Armenia Partnership Council on 13 June. It finds that Armenia has stepped up its efforts to reinforce and enhance its partnership with the EU, and that Armenia consistently acknowledged the significant role the EU can play in the smooth implementation of the country's reform agenda. However, the reform process remains at an early stage. The government's roadmap for the implementation of the EU-Armenia Comprehensive and Enhanced Partnership Agreement will be an important instrument in advancing reform plans.
"The European Union has been and will continue be the biggest supporter of the Armenian government's ambitious reform plan, which is consolidating democracy, the rule of law and promoting human rights in the country", said the High Representative of the Union for Foreign Affairs and Security Policy/Vice-President of the European Commission, Federica Mogherini. "Armenia is an important partner for the European Union, and together we are focussed on implementing our wide-reaching bilateral agreement, as well as delivering concrete results within the Eastern Partnership. We always keep firmly in mind that our aim is bringing tangible benefits to our citizens."
"The EU and Armenia are strong partners and we stand ready to support concrete reforms, including in the area of justice and education, which are key for the people", said the Commissioner for European Neighbourhood Policy and Enlargement Negotiations, Johannes Hahn. "The swift implementation of the Comprehensive and Enhanced Partnership Agreement offers new economic opportunities for all Armenian citizens."
After the political changes in Armenia last year, early parliamentary elections were held in December 2018. The EU was the largest single contributor to the elections, providing technical equipment and supporting actions in favour of democracy and civic participation. According to the International Elections Observation Mission, the elections respected fundamental freedoms and enjoyed broad public trust. In addition, the Government highlighted the need for independence, accountability and efficiency of the judiciary. In September 2018, the EU and Armenia launched the EU-Armenia Strategic Policy Dialogue in the Justice Sector. The EU stands ready to support reform in this crucial field.
Total EU-Armenia trade increased by 15% over the past year reaching a total value of €1.1 billion. Armenia benefits from the EU's Generalised Scheme of Preferences plus (GSP+), which is a special incentive arrangement for sustainable development and good governance. More than 96% of EU imports eligible for GSP+ preferences from Armenia entered the EU with zero duties in 2017. The extension of the core Trans European Transport Network (TEN-T) to Armenia was finalised in November 2018. The Indicative TEN-T Investment Action Plan was published in January 2019 and also includes road safety as one of its priorities.
An EU-Armenia Education Policy Dialogue was inaugurated in March 2019 to support the reform in the education sector. Thanks to the support of the Erasmus+ capacity building projects, Armenian universities have been able to upgrade their administrative and organisational structures and modernise study courses. More than 2,700 students and university professors have benefited from EU-Armenia academic exchanges and mobility projects through Erasmus+ since 2015. At the end of 2018, a new 'EU4Innovation' programme worth €23 million was launched aimed at matching the skills of university graduates with the requirements of the labour market. The programme will create a EU4Innovation Centre for universities and an EU Convergence Centre to bring together universities and private sector, complemented by an incubator for technology start-ups.
The EU is the biggest provider of financial support and a key reform partner in Armenia. The EU stands ready to continue engaging in Armenia and provide support through political dialogue, financial and technical assistance, to support the Armenian government ambitious reforms for the benefit of the citizens of Armenia and EU-Armenia cooperation.
OECD warns global economy remains weak as subdued trade drags down growth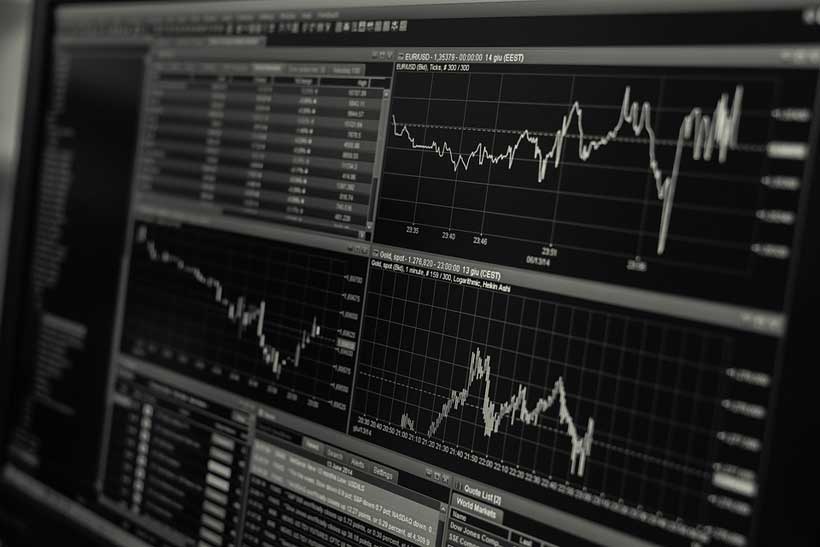 OECD warns global economy remains weak as subdued trade drags down growth
Global growth slowed sharply in late 2018 and is now stabilising at a moderate level. Escalating trade conflicts and dangerous financial vulnerabilities threaten a new weakening of activity by undermining investment and confidence worldwide, according to the OECD's latest Economic Outlook.
The global economy is expected to achieve moderate but fragile growth over the coming two years. Vulnerabilities stem from trade tensions, high policy uncertainty, risks in financial markets and a slowdown in China, all of which could further curb strong and sustainable medium-term growth worldwide.
The OECD projects that the global economy will grow by 3.2 per cent in 2019 and 3.4 per cent in 2020. The Outlook includes downward revisions for many major economies and warns that current growth rates are insufficient to bring about major improvements in employment or living standards.
The Outlook identifies continuing trade tensions as the principal factor weighing on the world economy. It notes that world trade – a key artery of the global economy – is projected to grow by just over 2% this year, which would be the lowest rate in a decade. It underlines that the current cycle of trade disputes is hurting manufacturing, disrupting global value chains and generating significant uncertainty that is weighing on investment decisions, and highlights the risk of further disruption.
China remains key to global economic growth, according to the Outlook. Significant fiscal policy stimulus has buffered the economy as it rebalances from investment and export-led growth to a more domestic footing. A sharper slowdown than already seen in China would pose important risks to both global growth and trade prospects.
"The fragile global economy is being destabilised by trade tensions," said OECD Chief Economist Laurence Boone, launching the Outlook during the annual OECD Forum in Paris. "Growth is stabilising but the economy is weak and there are very serious risks on the horizon. Governments need to work harder together to ensure a return to stronger and more sustainable growth," Ms Boone said.
The Outlook calls on governments to act now to ensure a stronger economic future. It calls for a return to international cooperation and multilateral dialogue to restore predictability in policy and relaunch trade. It renews calls for combining structural reforms in all euro area countries with additional public investment in low-debt European countries. This should focus on digital, transport and energy networks as well as the education, training and competition reforms needed in the 21st Century economy, which would add momentum to a growth rebound, boost productivity and spur wage growth over the medium term.
ADB Private Sector Deal to Promote Solar Power in Afghanistan
The Asian Development Bank (ADB) has signed a $4 million loan with a special purpose vehicle and subsidiaries owned by the 77 Construction, Contracting, and Trading Group (77 Group), an international civil works contracting firm headquartered in Turkey, to help build a 15.1 megawatt (MW) solar power plant and promote the development of renewable energy in Afghanistan.
The borrower is Barakat Kandahar Solar Energy (BKSE), a special purpose vehicle majority owned by 77 Afghanistan, a subsidiary of 77 Group. The co-borrowers include three subsidiaries of 77 Group. The agreement was signed by Principal Investment Specialist at ADB's Private Sector Operations Department Ms. Sonali Tang, and Chairman, BKSE, and owner of 77 Group Mr. Suleyman Ciliv.
"Having a stable, sustainable, and reliable energy source is important for the growth and development prospects of Afghanistan, where power generation and access is one of the lowest in the world," said Senior Public–Private Partnership specialist at ADB's Office of Public–Private Partnerships Mr. Mohammed Azim Hashimi. "ADB's support for this important project will help provide long-term financing that is not available locally to build and operate a state-of-the-art solar power plant in Afghanistan."
"77 Group would like to thank ADB for paving the way for investors in Afghanistan by supporting the first private sector-financed independent power producer ," said 77 Group representative and project director Mr. Burak Unsal. "77 Group is keen to work with ADB on future renewable energy investment projects.''
Afghanistan ranks in the bottom 5% in terms of per capita electricity usage, with only 30% of the country's population connected to the grid in 2015. In terms of energy mix, solar power accounts for only about 1% or 3 MW of the country's total installed generation capacity. This is despite Afghanistan having about 220,000 MW of solar power generation potential. The Government of Afghanistan aims to develop the country's renewable energy generation, including solar power, so it can contribute at least 5,000 MW (40% share) to the national grid by 2032.
The Kandahar Solar Power Project will install a 15.1 MW solar photovoltaic power plant and related facilities, increasing the supply of clean power to the domestic grid in Afghanistan. The power plant will generate about 27.5 gigawatt-hours of electricity annually and avoid 8,500 tons of carbon dioxide emissions. It will also help lift the share of renewable energy in the country's total installed power generation capacity to between 4,500 MW and 5,000 MW by 2032.
ADB will also administer a $3.85 million loan from the Canadian Climate Fund for Private Sector in Asia II (CFPS II) for the project. CFPS II was established in March 2017 to support greater private sector participation in climate change mitigation and adaptation in low and lower middle-income countries in Asia and the Pacific.