ADB Unveils 3-Year Philippine Operations Plan with Infrastructure Focus
The Asian Development Bank (ADB) has approved the 2018-2020 Country Operations Business Plan for the Philippines to help the government build infrastructure, create jobs, reduce income and regional disparities, and strengthen disaster resilience.
The plan, which reflects priorities outlined in the government's 2017-2022 Philippine Development Plan, includes $3.68 billion in ADB lending and $25.1 million in technical assistance from 2018-2020.
In 2018 alone, ADB lending to the Philippines will reach $920 million, and the number is expected to rise to a record high of about $1.4 billion each for both 2019 and 2020.
"We are committed to supporting the government's effort to realize its goals of sustainable and inclusive growth, delivering much-needed infrastructure, strengthening education, helping youth to access good jobs, and boosting regional development," said Richard Bolt, ADB Country Director for the Philippines.
President Rodrigo Duterte's "Build, Build, Build" infrastructure development program aims to raise spending on infrastructure to 7.4% of gross domestic product by 2022, up from 5.3% in 2017 to sustain the country's current strong growth momentum.
Nearly half, or $1.7 billion, of ADB's lending pipeline in the next 3 years will finance projects in the transport, water, and urban infrastructure sectors, such as the Malolos-Clark Railway Project and the Metro Manila Water Supply Project in 2019. Part of the amount will also fund capacity building of government agencies and local government units to deliver large and sophisticated roads and railway projects, and local services.
The rest of the lending pipeline includes programs and projects in the social sectors, finance sector including inclusive finance, disaster risk management, and public sector management.
Employee health and well-being at center of Deloitte's 'Reboot' offering for business recovery
Deloitte is introducing an approach for organizations to achieve a safe, secure and productive "Reboot" of operations, including both physical and virtual workplaces, as they transition from response mode and move toward increased productivity and recovery.
Deloitte's Reboot model is employee-centric to help organizations manage between health, safety and financial concerns. Empathy and listening are at the core of Deloitte's Reboot approach for employers, designed to build confidence and trust among their employees and to give them choices to opt-in and be heard.
In a May 18, 2020, Deloitte online poll of more than 1,100 business professionals, half of respondents noted that their definition of "reboot" was either getting their workforce back onsite or enhancing the productivity of virtual work. More than 40% of these same respondents noted "safety" as their primary objective over other such priorities spanning sales delivery, operational execution and financial stability.
"In the 'next normal,' there is no silver bullet for recovery," said Jonathan Pearce, principal, Deloitte Consulting LLP and leader of Deloitte's workforce strategy practice. "Because every organization is different and the path forward will not be linear, employers need a flexible reboot approach that lets them dial components up and down at various moments along the journey. New information about public health risks and employee concerns will require employers to adjust their plans while staying the course to recovery."
Deloitte's approach evaluates each organization's distinct circumstances, ranging from macro conditions such as health, industry and regulatory mandates, to micro conditions like facilities, infrastructure and individual worker preferences and requirements. The plan then establishes phases and work scenarios for individual teams and employees, along with monitoring and safety protocols tailored to each of those scenarios.
Deloitte's Reboot catalog of tools helps companies create a personalized journey for employees as organizations navigate timing, readiness and how to reboot, and, ultimately spur recovery.
Deloitte's extensive set of assets includes a command center; data and insights; a comprehensive back-to-work platform; and regulatory and compliance applications. These resources span risk prediction and mitigation; crisis response management and recalibration; supply chain disruption sensing and intelligence; and monitoring and insights into regulatory requirements.
Three key components in Deloitte's Reboot approach that are tailored to an organization's workforce, team and individual requirements include:
Workforce Reboot Analytics: When to reopen physical sites, what functions to prioritize; workforce readiness; workplace suitability, capacity and reconfiguration; and predicting health and infection risks are among the factors employers will have to assess in the reboot phase. Deloitte's Workforce Reboot Analytics tools deliver the sensing and modeling capabilities to build a strategic plan for the workplace and recalibrate it to changing conditions.
MyPath™ to Work: A comprehensive, modular technology solution, MyPath™ to Work prepares organizations to manage new health risks to confidently reboot their workplaces. With a combination of tightly-integrated Deloitte and third-party technology and services, MyPath™ to Work is designed to enable enhanced workplace safety protocols such as screening and testing; visibility into risk factors; efficient and targeted interventions; and employee support, going well beyond standard contact tracing. MyPath™ to Work supports, engages, and empowers employees, contractors and customers throughout the reboot journey – all configured to the specific needs of each organization.
GovConnect: For government clients, Deloitte's GovConnect offers a range of capabilities – contact tracing; interactive business engagement; CRM; case management, call center infrastructure, testing strategy, PPE inventory management; disease surveillance; immunization and vaccine management; and advanced analytics – also in a modular solution. GovConnect also includes mobile capabilities to allow for integration across employers, employees, visitors, contractors and campuses.
"An organization's path to resilient recovery largely depends on how effectively it prioritizes and responds to the health and safety of its people," said Asif Dhar, M.D., principal, Deloitte Consulting LLP and chief health informatics officer. "Tools like MyPath™ to Work and GovConnect enable employers to manage health risks specific to different job requirements, physical environments and geographical locations. Further, MyPath™ to Work and GovConnect take the technical capabilities required for precision and agility and personalize them for both the individual and organization's journeys."
Why this matters
"Reboot does not assume that plans are a 'return to the way things were.' With this in mind, employers should embrace a human-centric and 'opt-in' approach whenever possible vs. one that leads with corporate mandates," said Gopi Billa, principal, Deloitte Consulting LLP, and leader of Deloitte's market sensing and scenario planning offering. "Employee health and safety are paramount to any plan to return an organization to operational effectiveness. Empowered employees reside at the heart of any return-to-work initiative."
Deloitte's pandemic response plan helps organizations prepare for a resilient recovery and incorporates a three-phased approach: Respond, Recover and Thrive. Reboot is the critical gateway between the Respond and Recover phases.
COVID-19 Intensifies the Urgency to Expand Sustainable Energy Solutions Worldwide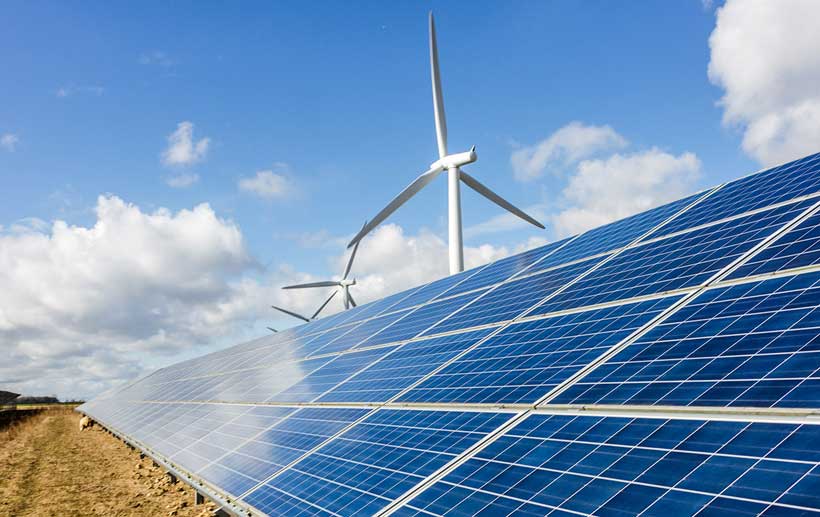 Despite accelerated progress over the past decade, the world will fall short of ensuring universal access to affordable, reliable, sustainable, and modern energy by 2030 unless efforts are scaled up significantly, reveals the new Tracking SDG 7: The Energy Progress Report released today by the International Energy Agency (IEA) the International Renewable Energy Agency (IRENA), the United Nations Statistics Division (UNSD), the World Bank, and the World Health Organization (WHO).
According to the report, significant progress had been made on various aspects of the Sustainable Development Goal (SDG) 7 prior to the start of the COVID-19 crisis. This includes a notable reduction in the number of people worldwide lacking access to electricity, strong uptake of renewable energy for electricity generation, and improvements in energy efficiency. Despite these advances, global efforts remain insufficient to reach the key targets of SDG 7 by 2030.
The number of people without access to electricity declined from 1.2 billion in 2010 to 789 million in 2018, however, under policies that were either in place or planned before the start of the COVID-19 crisis, an estimated 620 million people would still lack access in 2030, 85 percent of them in Sub-Saharan Africa. SDG 7 calls for universal energy access by 2030.
Other important elements of the goal also continue to be off track. Almost 3 billion people remained without access to clean cooking in 2017, mainly in Asia and Sub-Saharan Africa. Largely stagnant progress since 2010 leads to millions of deaths each year from breathing cooking smoke. The share of renewable energy in the global energy mix is only inching up gradually, despite the rapid growth of wind and solar power in electricity generation. An acceleration of renewables across all sectors is required to move closer to reaching the SDG 7 target, with advances in heating and transport currently lagging far behind their potential. Following strong progress on global energy efficiency between 2015 and 2016, the pace has slackened. The rate of improvement needs to speed up dramatically, from 1.7 percent in 2017 to at least 3 percent in coming years.
Accelerating the pace of progress in all regions and sectors will require stronger political commitment, long-term energy planning, increased public and private financing, and adequate policy and fiscal incentives to spur faster deployment of new technologies An increased emphasis on "leaving no one behind" is required, given the large proportion of the population without access in remote, rural, poorer and vulnerable communities.
The 2020 report introduces tracking on a new indicator, 7.A.1, on international financial flows to developing countries in support of clean and renewable energy. Although total flows have doubled since 2010, reaching $21.4 billion in 2017, only 12 percent reached the least-developed countries, which are the furthest from achieving the various SDG 7 targets.
The five custodian agencies of the report were designated by the UN Statistical Commission to compile and verify country data, along with regional and global aggregates, in relation to the progress in achieving the SDG 7 goals. The report presents policymakers and development partners with global, regional and country-level data to inform decisions and identify priorities for a sustainable recovery from COVID-19 that scales up affordable, reliable, sustainable and modern energy. This collaborative work highlights once more the importance of reliable data to inform policymaking as well as the opportunity to enhance data quality through international cooperation to further strengthen national capacities. The report has been transmitted by SDG 7 custodian agencies to the United Nations Secretary-General to inform the 2030 Agenda for Sustainable Development's annual review.
Key highlights on SDG7 targets
Please note that the report's findings are based on international compilations of official national-level data up to 2018 while also drawing on analysis of recent trends and policies related to SDG 7 targets.
Access to electricity: Since 2010, more than a billion people have gained access to electricity. As a result, 90 percent of the planet's population was connected in 2018. Yet 789 million people still live without electricity and despite accelerated progress in recent years, the SDG target of universal access by 2030 appears unlikely to be met, especially if the COVID-19 pandemic seriously disrupts electrification efforts. Regional disparities persist. Latin America and the Caribbean, Eastern Asia and South-eastern Asia are approaching universal access but Sub-Saharan Africa lags behind, accounting for 70 percent of the global deficit. Several large access-deficit countries in the region have electrification growth rates that are not keeping up with population growth. Nigeria and the Democratic Republic of Congo (DRC) have the largest deficits, with 85 million and 68 million unelectrified people, respectively. India has the third largest deficit with 64 million unelectrified people, although its rate of electrification outpaces population growth. Among the 20 countries with the largest access deficits, Bangladesh, Kenya, and Uganda showed the greatest improvement since 2010, thanks to annual electrification growth rates in excess of 3.5 percentage points, driven largely by a comprehensive approach that combined grid, mini grid and off-grid solar electrification.
Clean cooking: Almost three billion people remained without access to clean fuels and technologies for cooking, residing mainly in Asia and Sub-Saharan Africa. Over the 2010 to 2018 period, progress has remained largely stagnant, with the rate of increase in access to clean cooking even decelerating since 2012 in some countries, falling behind population growth. The top 20 countries lacking access to clean cooking accounted for 82 percent of the global population without access between 2014 and 2018. This lack of clean cooking access continues to have serious gender, health, and climate consequences that affect not only the achievement of SDG target 7.1, but also the progress towards several other related SDGs. Under current and planned policies, 2.3 billion people would still be deprived of access to clean cooking fuels and technologies in 2030. The COVID‑19 pandemic is likely to swell the toll of prolonged exposure of women and children to household air pollution caused by mainly using raw coal, kerosene or traditional uses of biomass for cooking. Without prompt action, the world will fall short of the universal cooking access goal by almost 30 percent. Greater access to clean cooking was achieved largely in two regions of Asia. From 2010 to 2018, in Eastern Asia and South-eastern Asia the numbers of people lacking access fell from one billion to 0.8 billion. Central Asia and Southern Asia also saw improved access to clean cooking, in these regions the number of people without access dropped from 1.11 billion to 1.0 billion.
Renewables: The share of renewables in the global energy mix reached 17.3 percent of final energy consumption in 2017, up from 17.2 percent in 2016 and 16.3 percent in 2010. Renewables consumption (+2.5 percent in 2017) is growing faster than global energy consumption (+1.8 percent in 2017), continuing a trend in evidence since 2011. Most of the growth in renewables has occurred in the electricity sector, thanks to the rapid expansion of wind and solar power that has been enabled by sustained policy support and falling costs. Meanwhile, the use of renewables in heating and transport is lagging. An acceleration of renewables across all sectors will be needed to achieve SDG target 7.2. The full impact of the COVID-19 crisis on renewables is yet to become clear. Disruption to supply chains and other areas risks delaying deployments of wind and solar PV. The growth of electricity generation from renewables appears to have slowed down as a result of the pandemic, according to the available data. But they so far appear to be holding up much better than other major fuels such as coal and natural gas.
Energy efficiency: Global primary energy intensity – an important indicator of how heavily the world's economic activity uses energy – improved by 1.7 percent in 2017. That is better than the 1.3 percent average rate of progress between 1990 and 2010 but still well below the original target rate of 2.6 percent and a marked slowdown from the previous two years. Specific metrics on energy intensity in different sectors indicate that improvements have been fastest in the industry and passenger transport sectors, exceeding 2 percent since 2010. In the services and residential sectors, they have averaged between 1.5 percent and 2 percent. Freight transport and agriculture have lagged slightly behind. Achieving SDG target 7.3 for energy efficiency will require the overall pace of improvement to accelerate significantly to around 3 percent a year between 2017 and 2030. But preliminary estimates suggest that the rate remained well below that level in 2018 and 2019, making an even more substantial increase in the coming years necessary to reach the SDG 7 target.
International financial flows: International public financial flows to developing countries in support of clean and renewable energy doubled since 2010, reaching $21.4 billion in 2017. These flows mask important disparities with only 12 percent of flows in 2017 reaching those most in need (least developed countries and small island developing states). To accelerate renewable energy deployment in developing countries, there is a need for enhanced international cooperation that includes stronger public and private engagement, to drive an increase of financial flows to those most in need – even more so in a post-COVID-19 world.
The Global Top 100 companies by market capitalisation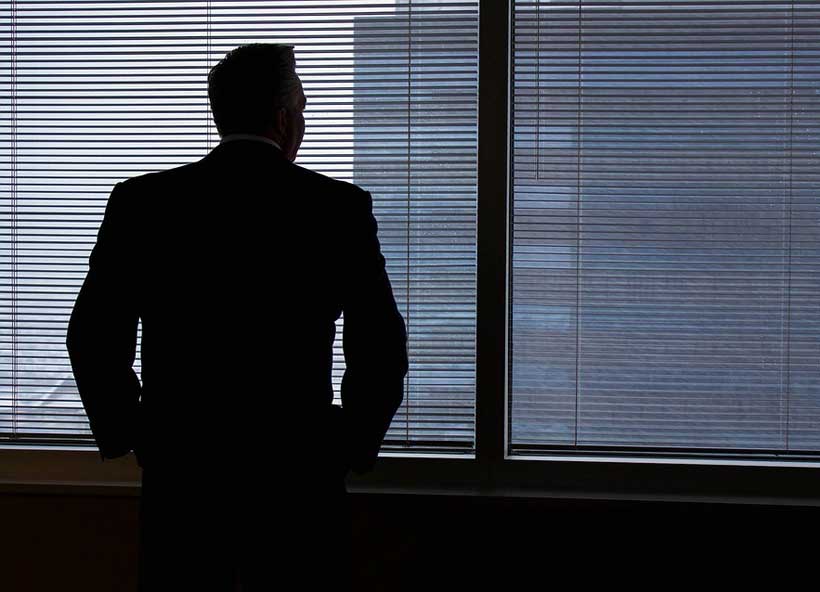 The Global Top 100 companies by market capitalisation performed strongly from March to December 2019 and still outperformed industry peers amid market volatility caused by COVID-19 in Q1 2020, according to new analysis by PwC.
PwC's has analysed the Global Top 100 companies by market capitalisation for the period March-December 2019 as well as for the year to March 31 2020. This dual analysis seeks to provide a clearer picture of how the world's biggest companies were performing before the COVID-19 crisis created an unprecedented impact on global markets and signs of how they responded in the early days of the crisis.
Ross Hunter, IPO Centre Leader at PwC, says,"In the nine months to 31 December 2019, the Global Top 100's market capitalisation grew by an impressive 20%, including the boost from Saudi Aramco joining at the top of the list. In the following three months, whilst their overall value fell 15%, the companies within the Global Top 100 outperformed their industry indices, an early indication that investors value the defensive qualities of larger companies and their scope to both come through the crisis and invest in the post COVID-19 world."
How different companies performed
Saudi Aramco joined the Global Top 100 this year in first place having undertaken the largest IPO in history in December 2019, and has retained this position since then.
Even with COVID-19 disruption, the market capitalisation of Microsoft and Apple each exceed $1tn as of March 2020. Amazon was valued at $971bn as of 31 March 2020 but has since exceeded the $1tn mark due to a surge in demand for online shopping created by movement restrictions put in place as a measure to contain COVID-19.
Only ten companies in the Global Top 100 saw an increase in market capitalisation from December 2019 to March 2020. These companies included:
Netflix moving from being a top ten faller from March to December 2019 (market capitalisation -9%) to the second biggest riser through to March 2020 (+16%)
Tesla which entered the Global Top 100 and was a top ten riser in both periods, with its market capitalisation doubling to $96bn
Regional perspectives
All regions experienced an increase in market capitalisation of the companies included in the Global Top 100 until December 2019, after which gains were wiped out in every country (excluding Saudi Arabia).
European companies in the Global Top 100 experienced the most significant reduction in relative terms in the three months to March 2020, with market capitalisation decreasing by 25% ($956bn).
UK companies in the Global Top 100, with a relatively high Oil & Gas sector weighting, gained a moderate 2% in March to December 2019, before seeing a 28% reduction in market capitalisation to March 2020.
The US continues to dominate the Global Top 100 in terms of number of companies in the list and market capitalisation, albeit with a $2,204bn (14%) reduction from December 2019-March 2020.
China and its regions, the second largest contributor to the Global Top 100 with 14 companies, lost one company in the year, widening the gap with the US.