United Nations announces Decade of Ocean Science (2021-2030)
The United Nations today announced the Decade of Ocean Science for Sustainable Development (2021-2030) to mobilize the scientific community, policy-makers, business and civil society around a programme of joint research and technological innovation.
The announcement of this Decade consolidates efforts by UNESCO's Intergovernmental Oceanographic Commission (IOC) to boost international cooperation in ocean sciences. It will enable better coordination of research programmes, observation systems, capacity development, maritime space planning and the reduction of maritime risks to improve the management of ocean and coastal zones resources.
UNESCO Director-General Audrey Azoulay welcomed the announcement and called on all stakeholders to join the scientific cooperation effort of the Organization. "The ocean is a new frontier. It covers 71% of the globe and we have explored less than 5%. The Decade will ensure greater coordination of research. UNESCO's IOC is proud to be at the forefront of this effort," she said.
Nearly 3 billion people depend on marine and coastal biodiversity to meet their needs. It absorbs around a third of the CO2 produced by humans and reduces the impact of climate change. However, science has not yet managed to fully evaluate the cumulative effects of human activities on the ocean, including the impact of pollution, warming and acidification, which threaten this environment, which is vital for our survival. According to the IOC's Global Ocean Science Report, national spending on ocean sciences accounts for between 0.04 – 4% of the total invested in research and development.
Surveying the ocean requires costly ships and equipment, satellite imaging, underwater robots and remotely controlled vehicles that need significant investment. It also involves thousands of scientists collecting and analysing the data, either in laboratories or in marine environments. One of the priorities of the Decade will be to strengthen and diversify financial sources, particularly for Small Island Developing States and Least Developed Countries.
By providing natural, yet innovative solutions for the major challenges facing the planet – from climate change to poverty eradication—the ocean is essential for ensuring our social, economic and environmental balance. This Decade, will provide a framework for international coordination and partnership to reinforce research capacities in marine sciences and the transfer of technology.
The Decade of Ocean Science will help accelerate progress towards achieving Sustainable Development Goal 14 for the conservation and sustainable use of the ocean, seas and marine resources. This announcement affirms the UN Member States' support for the IOC-UNESCO initiative expressed during the UN Ocean Conference (New York, 5-9 June) and by the Ministerial Declaration on Oceans and Human Health (Lisbon, 8 September,).
Public and Private Sectors Unite on Need for More Renewables
Current energy systems are falling short of supporting the transition to a renewables-based system, participants of the third Public-Private Dialogue, organised by IRENA's Coalition for Action, agreed. The policy makers, legislators, private sector and civil society representatives present, called for greater system flexibility, more active participation of market actors, and a redesign of today's power system setup to accommodate higher shares of renewables.
"We should be seeing explosive renewable energy growth, yet this is not the case everywhere in the world. Creating encouraging market designs will be key," emphasised Ben Backwell, CEO of the Global Wind Energy Council and co-Chair of the Coalition's 'Business and Investors Group'. This sentiment set the tone for discussions focused on how to achieve a 100% renewables-based power system.
Over the past decade, many countries have witnessed tremendous advancements in renewables according to the latest findings of the Coalition for Action in its white paper on utilities in transition to 100% renewables. Rainer Hinrichs-Rahlwes, Vice-President of the European Renewable Energies Federation and co-Chair of the Coalition's 'Towards 100% renewable energy' working group, pointed out that: "More and more countries, regions, cities and utilities around the world recognise the benefits of shifting to very high shares of renewables, not only in the power but in all end-use sectors too."
Addressing perceived risk
Scaling-up investment is critical to advancing renewable energy, particularly in regions with high renewable energy potential, such as Africa. Participants of the dialogue demonstrated significant interest in investing in Africa, however the presence of real and perceived risks limits the flow of bankable renewable energy projects — both small and large.
While each country presents unique investment landscapes, a number of common solutions were identified to manage and mitigate risk including the creation of long-term and stable policy frameworks; improving market design (with a focus on de-risking investments); and adopting renewable-focused integrated planning strategies.
Participants also agreed that early involvement of local communities, continued collaboration among all stakeholders, and inclusive decision-making processes are key to ensuring that renewable energy projects lead to an inclusive development. In this context, Francesco La Camera, Director-General of IRENA highlighted the importance of platforms for public-private exchange and knowledge sharing. "The Public-Private Dialogue has become an important platform for IRENA to engage a variety of stakeholders in the discussion on how we can better work together to scale up deployment of renewables and maximise socio-economic benefits," he stated.
Throughout the meeting participants expressed concern that renewable energy targets in general, and in Nationally Determined Contributions (NDCs) in particular, fall short of what is needed to achieve global climate objectives, especially in wealthy and high-carbon emitting nations.
When reporting back from the meeting at the opening of the IRENA Assembly, Bruce Douglas, Deputy CEO of Solar Power Europe, on behalf of the Coalition for Action, called on all governments to urgently enhance their NDCs this year and reminded countries that, "significantly more ambitious renewable energy targets and domestic frameworks are required to achieve the Paris Agreement goals."
The dialogue was organised by IRENA's Coalition for Action on the side-lines of the IRENA Tenth Assembly on January 10. The meeting sought to foster a common understanding of the steps necessary to urgently increase the share of renewable energy and accelerate investments.
Read the Coalition's full report back from the Public-Private Dialogue to the Assembly.
Deloitte Shares Insights on the Libra Project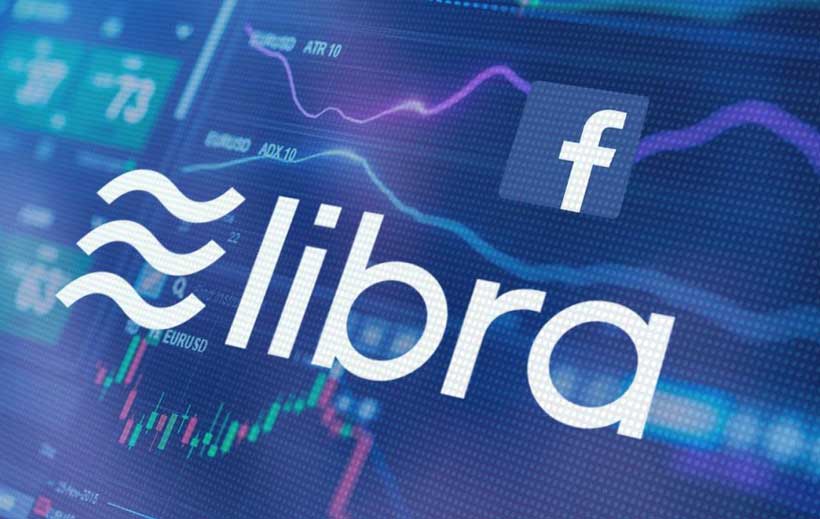 Deloitte today published its viewpoint on the Libra Project, a payment tool that seeks to facilitate a more connected global payment system, remove inefficiency in global money movement and commerce, and foster financial inclusion and economic participation. At the center of the Libra Project is the Libra — a digital asset with potential global reach.
The Libra Project is a bold new proposition designed to create foundational financial infrastructure with potential unprecedented scale and reach that would uniquely differentiate Libra.
The Project's governing body, the Libra Association and its members, are part of a larger ecosystem of merchants, users, developers, financial institutions among others, who will likely be pivotal in making the Project successful.
The current efforts of the Project reflect an attempt to set up an inclusive, and transparent collaboration across many jurisdictions. The proactive attempt at regulatory and political scrutiny of the Libra initiative has created awareness and momentum in the form of dialogue and pushbacks around the role of digital assets in the global economy.
ADB Loan to Unlock Long-Term Financing for Solar Power in Viet Nam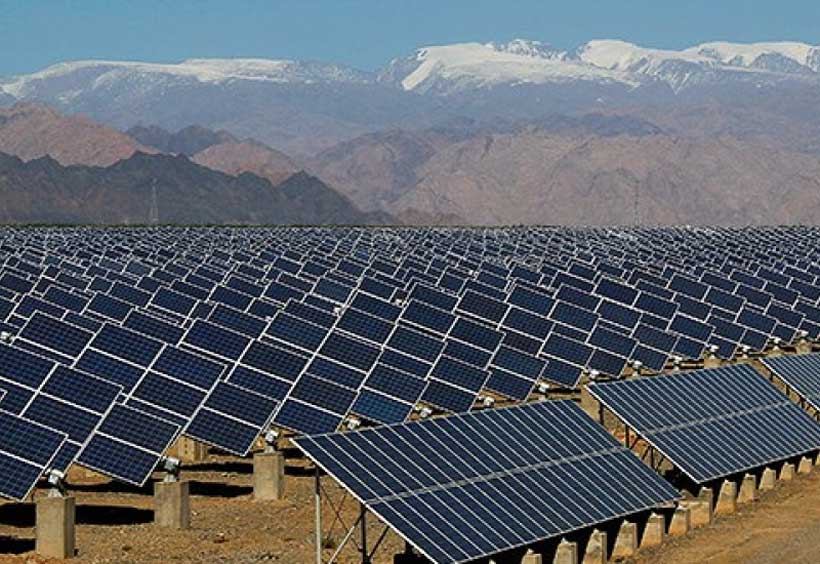 The Asian Development Bank (ADB) today signed a $37.8 million loan deal with TTC Energy Development Investment Joint Stock Company (TTC Energy) to provide long-term financing to develop and operate a 50-megawatt (MW) photovoltaic solar power plant in Tay Ninh Province in Viet Nam.
ADB's assistance for the Gulf Solar Power Project was provided through an innovative project finance structure, which ensured the bankability of the project. It will help catalyze commercial financing for one of the first large-scale solar power project finance transactions in the country. The loan is composed of an $11.3 million A loan and a B loan of up to $18.9 million.
An additional $7.6 million loan was provided by the Leading Asia's Private Infrastructure Fund, which is supported by the Japan International Cooperation Agency. The loan marks the first transaction under the fund's Non-Parallel program and improves the bankability and financial viability of the project to allow other lenders to provide long tenor, US dollar-denominated financing. The B loan will be funded by Bangkok Bank PCL, Siam Commercial Bank PCL, and Standard Chartered Bank (Thai) PCL.
"ADB is excited about this transaction because the project will have a significant impact on the sustainability and security of Viet Nam's energy sector for years to come," said the Director of Infrastructure Finance Division of ADB's Private Sector Operations Department Mr. Jackie B. Surtani. "Apart from providing much-needed financing to develop solar power in Viet Nam, the project will also help reduce perceived risks in the country's renewable energy sector."
"We believe the project's fundamentals were improved significantly as a result of its competitive financing structure and longer tenor led by ADB, and we are confident that the project will be developed successfully according to plan," said Gulf Energy Development Public Company Limited (GED) Executive Director Ms. Yupapin Wangviwat.
The Government of Viet Nam plans to increase the share of renewable energy sources, such as hydropower, solar, wind, and biomass, as a percentage of total installed capacity to 21% by 2030 to meet rapidly growing energy needs and reduce greenhouse gas emissions by up to 25% by 2030.
The project will develop and operate the 50 MW solar power plant and its associated facilities in Tay Ninh Province, which is about 50 kilometers northwest of Ho Chi Minh City. The solar power plant will directly serve the electricity demand of residents and businesses of Ho Chi Minh City and surrounding areas. It will reduce annual carbon dioxide emissions by 29,760 tons by 2020.
TTC Energy, established in 2017, is 90% owned by GED. GED is a leading private power generation company and has the largest portfolio of gas-fired power projects in Thailand.