Pensions reforms have slowed in OECD countries but need to continue
Further reforms are needed across OECD countries to mitigate the impact of population ageing, increasing inequality among the elderly and the changing nature of work, according to a new OECD report.
Pensions at a Glance 2017 says that public spending on pensions for the OECD as a whole has risen by about 1.5% of GDP since 2000. However, the pace of spending growth is projected to slow substantially.
At the same time, recent reforms will lower the incomes of many future pensioners. People will live longer and to ensure a decent pension would have to postpone the age of retirement.
"The challenges of financial sustainability and pension adequacy mean that bold action from governments is still needed," said OECD Secretary-General Angel Gurría. "The world of work is changing fast and policy makers must ensure that decisions made today take this into account and our pension and social protection systems do not leave anyone behind in retirement."
The net replacement rate from mandatory pension schemes for full-career average-wage earners entering the labour market today is equal to 63% on average in OECD countries, ranging from 29% in the United Kingdom to 102% in Turkey. On average, replacement rates for low-income earners are 10 points higher and range from under 40% in Mexico and Poland, to more than 100% in Denmark, Israel and the Netherlands.
Over the past two years, one-third of OECD countries changed contribution levels, another third modified benefit levels for all or some retirees and three countries legislated new measures to increase the statutory retirement age. Under legislation currently in place, by 2060 the normal retirement age will increase in roughly half of the OECD countries, by 1.5 years for men and 2.1 years for women on average, reaching just under 66 years. The future retirement age will range from 60 years in Luxembourg, Slovenia and Turkey to 74 in Denmark, according to the latest estimations.
The projected increase in retirement ages will be exceeded, however, by expected advances in longevity, meaning that the time people spend in retirement will increase relative to people's working lives. Employment at older ages will need to increase further to ensure adequate pensions for many people, according to the report.
Pensions at a Glance 2017 also looks at ways countries can meet the growing calls for more flexible retirement options. Rigidly set retirement ages might not be beneficial for society as a whole. Currently, only around 10% of Europeans aged 60-69 combine work and pensions. Of those that do work beyond the age of 65, half work part-time — a share that has been stable since the 1990s. Several countries including Australia, the Czech Republic, France and the Netherlands allow for early partial-retirement schemes.
Obstacles to combining work and pensions after the official retirement age exist, for example through earnings limits in Australia, Denmark, Greece, Israel, Japan, Korea and Spain. Barriers to continuing to work beyond the retirement age also exist outside the pension system, especially through age discrimination from employers or in cultural acceptance of part-time work.
Overall, for people with full careers, retirement is more flexible around the retirement age in Chile, the Czech Republic, Estonia, Italy, Mexico, Norway, Portugal, the Slovak Republic and Sweden.
Policy makers need to ensure that postponing retirement should be sufficiently rewarding while not overly penalising people who retire a few years before the normal retirement age. In Estonia, Iceland, Japan, Korea and Portugal, the financial incentives to continue working after the retirement age are large but costly for pension providers. Flexibility should be conditional on ensuring the financial balance of the pension system, with pension benefits actuarially adjusted in line with the flexible age of retirement.
Pensions at Glance 2017 provides comparative indicators on the national pension systems of the 35 OECD countries, as well as for Argentina, Brazil, China, India, Indonesia, the Russian Federation, Saudi Arabia and South Africa.
Country notes are available for Australia, Canada, France, Germany, Italy, Japan, Spain, Switzerland, the United Kingdom and the United States.
A recent OECD report, Preventing Ageing Unequally, also analysed the impact of rising inequalities and population ageing. It found that younger generations will face greater risks of inequality in old age than current retirees and for generations born since the 1960s, their experience of old age will change dramatically relative to that of previous generations.
'Global learning crisis' continues says Guterres; millions still hit
Almost two years into the COVID-19 pandemic, school closures continue to disrupt the lives of over 31 million students, exacerbating what the United Nations' Secretary General called "a global learning crisis."
"Unless we take action, the share of children leaving school in developing countries who are unable to read could increase from 53 to 70 per cent", António Guterres warned in a video message marking the International Day of Education, on Monday.
The UN chief remembered the "chaos" that COVID-19 caused in education worldwide, noting that, at the pandemic's peak, some 1.6 billion school and college students had their studies interrupted.
Despite the improvement, he believes the crisis is "not over yet", and the turmoil goes beyond questions of access and inequality.
World changing
The theme for the day this year, is "Changing course, transforming education".
For Mr. Guterres, the world is "changing at a dizzying pace, with technological innovation, unprecedented changes in the world of work, the onset of the climate emergency, and a widespread loss of trust between people and institutions."
In this scenario, he believes conventional education systems are "struggling" to deliver the knowledge, skills and values needed to create a greener, better and safer future for all.
Because of these challenges, he is convening a Summit on Transforming Education in September.
"The time has come to reignite our collective commitment to education", he said. 
For him, that means "putting education at the heart of broader recovery efforts, aimed at transforming economies and societies and accelerating progress on sustainable development."
It also means financial solidarity with developing countries and understanding how national education systems can be reformed, between now and 2030.
Mr. Guterres noted the Summit will be the first time that world leaders, young people and all education stakeholders come together to consider these fundamental questions.
Assembly, Abdulla Shahid, also stressed the need to reflect on the impact of two years of the COVID-19 pandemic.
Highlighting the challenges created for the empowerment of children and youth, Mr. Shahid mentioned a UN joint publication showing that students worldwide could lose a total of $17 trillion in lifetime earnings as a result of these constraints.
For him, this number is a call to close the digital divide, to empower girls and boys, in particular those in rural and isolated areas, and to strengthen support for persons living with disabilities, as well as other vulnerable groups.
"In a world of increasing complexity, uncertainty, and precarity, knowledge, education and learning need to be reimagined", he argued.
Mr. Shahid also believes the world needs "an education system that could leverage humanity's collective intelligence."
"A system that advances, rather than subverts, our aspirations for inclusive education based on the principles of justice, equity and respect for human rights", he concluded.
Lessons learned
According to new data released by the UN Educational, Scientific and Cultural Organization (UNESCO) on Monday, schools are currently open in 135 countries, and in 25 nations, it has been temporarily suspended by extending the end-of-year break.
Only a dozen countries have opted to close schools and pivot to fully remote rather than in-person learning since the outbreak of the Omicron variant.
This is in stark contrast with the same period last year when most schools were closed, and learning was fully remote in 40 countries.
For the UN agency, this shows that a large majority of countries are using lessons from the past two years to keep classrooms accessible, with reinforced health and safety protocols.
"Education continues to be deeply disrupted by the pandemic, but all countries are now keenly aware of the dramatic costs of keeping schools closed as UNESCO said for the past two years", said the agency's Director-General, Audrey Azoulay.
Changes
A dozen countries surveyed – including Brazil, France, Kazakhstan, Mexico, Palestine and Ukraine – now use traffic light monitoring systems that trigger different measures according to levels of infection: mask wearing, hand washing, ventilation, but also indoor and outdoor distancing, and class closures on a case-by-case basis to avoid impacting all students.
Other countries, including Canada, France, United Kingdom and Italy, are also using mass rapid test-to-stay policies.
Once again, UNESCO called for more efforts to vaccinate educators, noting teachers were not included in any priority group in up to a third of countries.
Students underperforming
For the UNESCO chief, more action is needed to bring back to school all the children who have moved away from it and to recover learning losses.
"Without remedial action and focus on the most vulnerable students, the COVID-19 pandemic will carry dramatic long-term consequences", Ms. Azoulay warned.
In fact, more than 50 per cent of teachers state that students had not progressed to the levels expected, according to a large-scale survey conducted by UNESCO and the International Association for the Evaluation of Educational Achievement.
In the study, conducted in 11 countries, most teachers agreed that it was difficult to provide necessary support for vulnerable students. And over 50 per cent of students said they were anxious about the changes taking place.
How Twitter can help your business
Twitter is easily one of the leading online platforms which encourages networking on a global scale. The number of users, more than 300 million, is staggering and this is not through sheer luck on their part. The virtual destination provides many advantages including a delectable smorgasbord of ideas for your business. Avoid it at your peril. Here, you can in very little time, easily and cost-effectively develop your brand, its awareness, relationships with customers, past, present, and future, especially if you decide to buy real Twitter followers. A tweet is a post, Twitter style. It will include content, copy and visuals are possible, which captivate your followers. Playstation, Starbucks, and Chanel are among the most popular brands, with a combined following of 42 million people. Brainstorm these ideas as relates to your business and upon implementation, you'll enjoy their effects.

1. Brand Story
The story about your multi-faceted business should be diligently threaded across your content calendar. Whether your business is complex in its offering or not, your tweets must be diverse in their topic. Impress with accolades received, ooze humility sincerely with a question about a product color you're grappling with, showcase team member achievements, or the fun on offer at the trade expo you're attending. Your followers will be converted to loyal and long-term customers if you bear all, professionally.

2. Generate Traffic
Social media content calendars often include a call to action, usefully encouraging a specific activity and how and where to do so, which very often will direct the individual to your website, blog, or perhaps an insightful video. Twitter generates traffic to your other important locales, which is one or more steps closer to a purchasing decision. This is what you want and lots of it!

3. Tweet from Anywhere
If your launch strategy includes activity on Twitter next Wednesday, while you'll be basking in the sun on a beach in the Mediterranean, finally enjoying a long overdue vacation, execute it from your lounger, on your mobile device. You don't need your larger devices to navigate Twitter and enjoy success. The ease with which you can communicate with followers easily categorizes this platform as one of enormous convenience.

4. Massive Reach
You have never had this number of people quite literally at your fingertips. Be crystal clear about who your target audience is. That your offering has a 250km radius limitation, is crucial information. If you have a limited quantity of an item, your content must reference this. You do not want to disappoint someone continents away, who thinks that what you offer is theirs for the taking when that is not the case. You have an opportunity for massive reach. Plan well and your bottom line will impress all stakeholders.
5. Research Competitors
Know what your competitors are doing. Follow their Twitter profiles and make note of what type of content tends to elicit the greatest level of engagement, good or bad. Follow some of their more active followers, which may lead you to more like-minded prospects. Keep a close eye on their influencer activity. All this research will provide a useful understanding and may inform some of your future choices. However, Twitter has over 350 million monthly users, so avoid focusing your efforts on trying to out-perform them. Focus instead on doing what you do, to a level of excellence and soon enough, your competitors will be following your lead.
Twitter must be included in your comprehensive marketing campaign. Its statistics are indicative of an organization that understands very well what it can do for you and it supports your success, with continual enhancements, all of which will continue to generate traffic, conveniently.
Maintenance Tips for Second-Hand Cars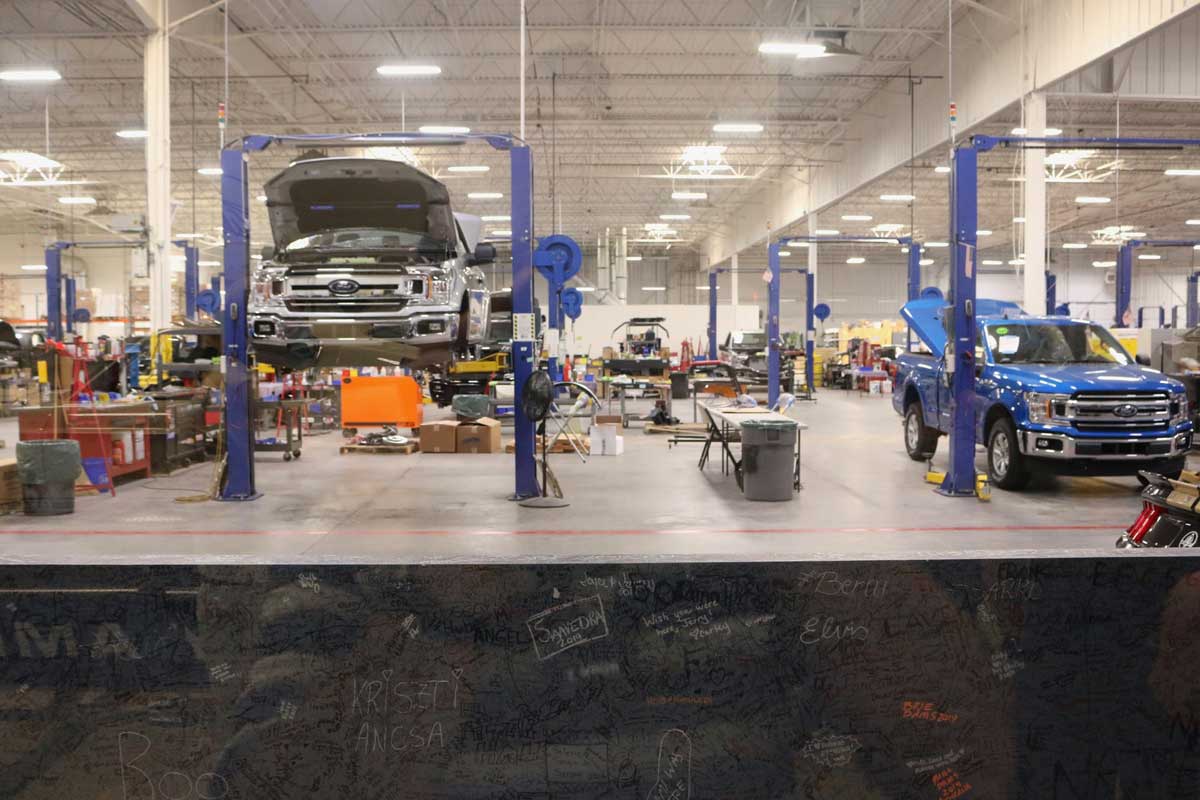 With a shortage of semiconductors continuing to plague the automotive industry, many are instead turning to the second-hand market to source a bargain on their next car purchase – resulting in a boom in second-hand car sales. Second-hand cars, while cheaper to purchase initially, can present problems quicker without proper maintenance. Here are some simple ways to maintain your second-hand vehicle.
Read the Manual and Service History
The first thing you should endeavour to do with any second-hand car purchase is to scrutinise your car's service history book and user manual. The former will give you crucial information on prior issues that have cropped up with the car, either giving you an idea of what may fail next or what not to worry about, while the latter gives you important details regarding points of maintenance on your car: where your oil pan is, where the safe anchor points for trolley jacks are, and the location of various parts of the engine.
Keep Your Oil Fresh
One key way you can ensure the longevity of your second hand vehicle's engine is to learn how to replace its engine oil, and to replace its engine oil regularly. The oil cleans and lubricates the engine, preventing debris from clogging moving parts and causing wear. Over time, the oil becomes dirty with this debris, and can eventually pose a threat to the engine's safe running itself. New oil ensures the engine stays clean, and keeps it running for longer.
Keep a Regular Service Schedule
As with any vehicle, taking your second-hand car in for regular appointments with a mechanic can keep on top of potential problems before they cause more issues; booking a car service online makes managing your car's service schedule easy, and can make sure that your car remains healthy and well-maintained thanks to regular check-ups via a professional pair of eyes. Regular servicing can also reduce the potential incurred costs from failed MOTs.
Clean Your Interior
Keeping your car's interior clean might seem like a relatively insignificant task with regard to your car's overall maintenance, however taking car of the surfaces and fabrics in your car can increase their lifespan, reducing the need for potential re-upholstery and preserving your personal comfort while driving. Regularly vacuuming footwell mats and seat cushions can stave off wear and tear, while regularly cleaning and polishing trim can preserve their condition.
Drive Safely
Lastly, but by no means least, your driving habits can have a profound effect on the life span of your vehicle. Those who drive fast and brake hard are sure to encounter more issues quicker than those who adopt safe driving techniques and approach the road with a sense of calm. Simple things like coasting into corners and accelerating at a steady pace can ensure your brakes, suspension and engine live their longest possible life, giving you a great run with your new second-hand vehicle.