Qatari Wahhabism vs. Saudi Wahhabism and the perils of top-down change
A multi-domed, sand-coloured, architectural marvel, Doha's biggest and national mosque, symbolizes Qatar's complex and troubled relationship with Saudi Arabia. Its naming six years ago after an eighteenth century Islamic scholar, Mohammed Ibn Abdul Wahhab, the founder of one of Islam's most puritan strands, raised eyebrows, sparked controversy, and has since become an episode in the latest Gulf crisis.
The naming of the mosque that overlooks the Qatar Sports Club in Doha's Jubailat district was intended to pacify more traditional segments of Qatari society as well as Saudi Arabia, which sees the tiny Gulf state, the only other country whose native population is Wahhabi, as a troublesome and dangerous gadfly on its doorstep. Qatar long challenged the kingdom's puritan interpretation of Islam, but now together with its other nemesis, the United Arab Emirates, offers an unacknowledged model for Saudi reforms envisioned by the kingdom's powerful crown prince, Mohammed bin Salman.
That doesn't mean that Qatar no longer poses a challenge. If anything, it poses a greater challenge with its opposition to Saudi Arabia and the UAE's counterrevolutionary strategy in the Middle East and North Africa even if its vision of a Gulf ruled by more forward-looking, socially less conservative autocrats is one it shares with Prince Mohammed and the United Arab Emirates Crown Prince Mohammed bin Zayed. The challenge prompted the two princes to impose a six-month-old diplomatic and economic boycott on Qatar. The crisis is likely to figure prominently in the first meeting of Gulf leaders since the imposition of the boycott at a Gulf Cooperation Council (GCC) summit in Kuwait on Tuesday.
By naming the mosque after Ibn Abdul Wahhab, Qatar reaffirmed its adherence to the Wahhabi creed that goes back to nineteenth century Saudi support for the rise to dominance of the Al Thani clan, the country's hereditary ruling family, even if its social norms and foreign policy differed sharply from practices in the kingdom.
In fact, social change in Qatar in the last two decades contrasted starkly with efforts by King Salman's predecessor, King Abdullah to maintain as much as possible of the status quo prior to the popular revolts that swept the Middle East and North Africa in 2011 in demand of greater freedom, transparency and accountability. They also diverged radically from King Khalid and King Fahd's earlier empowerment of the ultra-conservatives in response to the 1979 Iranian revolution and attack by Saudi militants on the Grand Mosque in Mecca.
A traditional Gulf state and a Wahhabi state to boot, Qatari conservatism was everything but a mirror image of Saudi Arabia's long-standing puritan way of life. Qatar did not have a powerful religious establishment that could enforce ultra-conservative social norms, nor did it implement absolute gender segregation. Non-Muslims could practice their faith in their own houses of worship and were exempted from bans on alcohol and port. Qatar became a sponsor of the arts including a Doha version of the Tribeca Film Festival and host the state-owned Al Jazeera television network that revolutionized the region's controlled media landscape and became one of the world's foremost global broadcasters. The UAE boasts many of the same traits minus the history of an ultra-conservative strand of Islam having dominated its history.
Qatar's projection of a different approach to Wahhabism is rooted in the DNA of the Qatari state that from its founding was a determined not to emulate the kingdom and reforms that were initiated two decades before Prince Mohammed appeared on the scene. Privately, Qataris distinguish between their "Wahhabism of the sea" as opposed to Saudi Arabia's "Wahhabism of the land."
Political scientists Birol Baskan and Steven Wright argue that on a political level, Qatar has a secular character similar to Turkey and in sharp contrast to Saudi Arabia, which they attribute to Qatar's lack of a class of Muslim legal scholars. The absence of scholars was in part a reflection of Qatari ambivalence towards Wahhabism that it viewed as both an opportunity and a threat: on the one hand it served as a tool to legitimise domestic rule, on the other it was a potential monkey wrench Saudi Arabia could employ to assert control. Opting to generate a clerical class of its own would have enhanced the threat because Qatar would have been dependent on Saudi scholars to develop its own. That would have produced a religious establishment steeped in the kingdom's austere theology and inspired by its history of political power-sharing that would have demanded a similar arrangement.
As a result, Qatar lacks the institutions that often held the kingdom back. Similarly, Qatar does not have families known for producing religious scholars. Qatari religious schools are run by the ministry of education not as in the Saudi kingdom by the religious affairs authority. They are staffed by expatriates rather than Qataris and attended by less than one per cent of the total student body and only ten per cent of those are Qatari nationals. By the same token, Qatari religious authority is not institutionally vested. Qatar has for example no Grand Mufti as does Saudi Arabia and various other Arab nations; it only created a ministry of Islamic Affairs and Endowments 22 years after achieving independence.
All of this should make Prince Mohammed and Qatari emir Sheikh Tamim bin Hamad Al Thani, both men in their thirties, natural allies were it not for their fundamentally different views of geopolitics and place in the world. Underlying the UAE-Saudi-led boycott was a shift in Saudi perceptions of the challenge posed by Qatar since 2011 revolts from one that was to a significant degree religious and social in nature to one that was exclusively political and geopolitical. That was evident in the conditions Saudi Arabia and the UAE set for ending the crisis. The two Gulf states' demands amounted to Qatar putting itself under Saudi and UAE tutelage.
Nonetheless, Prince Mohammed's efforts to reform Saudi Arabia with his so far limited roll-back of puritan restrictions amounted in fact to a first step in adopting a more Qatari version of Wahhabism even if that is something he is unlikely to acknowledge. His initial measures – lifting the ban on women's driving and attending male sporting events; rolling back the powers of the Committee for the Promotion of Virtue and the Prevention of Vice or Mutaween, the religious police; and his introduction of long forbidden forms of modern entertainment – are as much in line with Qatar's as well as the UAE's social norms that are more liberal than those of the kingdom but not liberal by any stretch of the imagination as they were inspired by his Western-educated Saudi associates and army of Western consultants.
Qatar in particular, but in many ways the UAE as well, is what Mohammed would like Saudi Arabia to be. Qatar had the advantage that it projected to young Saudis and others the ability to change without completely dumping ultra-conservative religious precepts that have shaped culture and belief systems. It projected a vision of a less restrictive and less choking conservative Wahhabi society that grants individuals irrespective of gender greater opportunities.
Qatar today is a long way from the mid-1990s when Qatari women, like in Saudi Arabia until recently, were banned from driving, voting or holding government jobs. Qatari women occupy prominent positions in multiple sectors of society. With women accounting for 53 percent of the work force, Qatar outranks Middle Eastern and North African states by a large margin. Only Kuwait with 48 and the UAE with 42 percent come close. It's a picture that long juxtaposed starkly with that of its Wahhabi big brother. In doing so, Qatar threw down a gauntlet for the kingdom's interpretation of nominally shared religious and cultural beliefs – a challenge Prince Mohammed appears to have embraced.
"I consider myself a good Wahhabi and can still be modern, understanding Islam in an open way. We take into account the changes in the world and do not have the closed-minded mentality as they do in Saudi Arabia," Abdelhameed Al Ansari, the dean of Qatar University's College of Sharia, a leader of the paradigm shift, told The Wall Street Journal in 2002. Twenty years earlier, Mr. Al Ansari was denounced as an "apostate" by Qatar's Saudi-trained chief religious judge for advocating women's rights. "All those people who attacked me, most of them have died, and the rest keep quiet," Mr. Al Ansari said.
Qatar's long-standing projection of an alternative was particularly sensitive as long as Saudi Arabia refused to openly embrace notions of social change even if things like allowing women to drive were long debated quietly. It was also potentially dangerous with the kingdom's religious establishment worried that key members of the ruling family were toying with radical ideas like a separation of state and religion.
The religious establishment voiced its concern in the spring of 2013 in a meeting with King Abdullah two days after his son Prince Mutaib bin Abdullah bin Abdulaziz Al Saud, declared that "religion (should) not enter into politics." Responding to Prince Mutaib in a tweet, Grand Mufti ibn Abdullah Al ash-Sheikh warned that "whoever says there is no relationship between religion and politics worships two gods, one in the heavens and one on earth."
Prince Mutaib, the commander of the National Guard, the only military unit that was not controlled by Prince Mohammed, was among those swept up in the crown prince's recent purge. He was reportedly last week allowed to leave his gilded cage in Riyadh's posh Ritz Carlton Hotel after paying $1 billion to the government to settle allegations of corruption.
In a similar vein, Prince Turki al-Faisal, former head of intelligence and ambassador to the United States and Britain first hinted at a possible separation 11 years ago when he cited verse 4:59 of the Qur'an: "O you who have believed, obey God and obey the Messenger and those in authority among you." Turki suggested that the verse referred exclusively to temporal authority rather than both religious and political authority.
Prince Mohammed has brought the debate about whither Saudi Arabia into the open and signalled his intent to take the kingdom into the 21st century much along the lines of what Qatar and the UAE have done. He has left the country's ultra-conservative religious establishment no choice but to endorse his moves even if they likely reinforce the fears of an older generation of scholars resistant to change and over time may spark opposition from younger generations critical of his autocratic style of government, the bending over backwards of their elders to accommodate the prince, and the possibility that he will deprive religious figures of whatever political influence they have left.
Qatar's model, like that of the UAE, strokes with Prince Mohammed's vision in more than just the promotion of wider social margins. The Saudi crown prince. like Sheikh Tamim and the UAE's Prince Mohammed, are engaged in an effort to upgrade autocracy and allow it to respond to 21st century social and economic demands while maintaining absolute political control and repressing all forms of dissent. With his arrests in September 2017 of Islamic scholars, judges, and activists and his purge of the ruling family, senior officials, and prominent businessmen in November of that year, Mohammed was following on a far grander scale in the footsteps of Qatar's former emir, Sheikh Hamad bin Khalifa Al Thani, who silenced opposition to reforms.
In one instance, Sheikh Hamad arrested in 1998 Abdulrahman al Nuaimi, a religious scholar who criticized his advancement of women rights. Mr. Al Nuaimi was released three years later on condition that he no longer would speak out publicly. He has since been designated by the US Treasury as "a Qatar-based terrorist financier and facilitator who has provided money and material support and conveyed communications to al-Qa'ida and its affiliates in Syria, Iraq, Somalia and Yemen for more than a decade." Saudi Arabia and the UAE included Mr. Al-Nuaimi on a list of 59 individuals Qatar would have to act against if it wanted to get the boycott lifted.
Qatari poet Muhammad Ibn al-Dheeb al-Ajami was sentenced in November 2011 to life in prison in what legal and human rights activists said was a "grossly unfair trial that flagrantly violates the right to free expression" on charges of "inciting the overthrow of the ruling regime." His sentence was subsequently reduced to 15 years in prison and he was finally pardoned in 2016.
Mr. Al-Ajami's crime appeared to be a poem that he wrote, as well as his earlier recitation of poems that included passages disparaging senior members of Qatar's ruling family. The poem was entitled "Tunisian Jasmine". It celebrated the overthrow in 2011 by a popular revolt of Tunisian president Zine El Abidine Ben Ali that was dubbed the Jasmine Revolution.
More recently, Qatari authorities reportedly raided the home of Sheikh Sultan Bin Suhaim Al-Thani, a 33-year old nephew of former emir Sheikh Khalifah bin Hamad Al-Thani, who was deposed by Sheikh Hamad in 1995. Sheikh Sultan had aligned himself with the Saudi and UAE demands and positioned himself in opposition to Sheikh Tamim.
Prince Mohammed's unacknowledged embrace of the Qatari model did not stop him from employing Saudi Arabia's Wahhabi religious establishment to fire a shot in the prelude to the Gulf crisis by demanding in May 2017 that the Sheikh Muhammad ibn Abdul Wahhab Mosque in Doha be renamed. The demand, put forward in a statement by 200 descendants of Ibn Abd al-Wahhab, came days after what US intelligence officials described as a UAE-engineered hack of Qatari state media involving fake news reports that put inflammatory foreign policy statements in the mouth of Sheikh Tamim, which in turn prompted the Saudi-UAE-led boycott. "We…demand that the name of the mosque be changed for it does not carry its true Salafi path," the statement said.
Simmering religious anger at being manipulated and opposition from within the Saudi ruling family may however not be Prince Mohammed's foremost problem. Alongside his autocratic style, Prince Mohammed is likely to discover, according to political scientist Calvert W. Jones, that a fundamental flaw in the Qatari and UAE development model is the fact that social engineering is easier said than done and that flashy projects like the creation of new, cutting edge 21st century cities, luring or building world-class universities and museums, and the promotion of tolerance won't do it.
"The problem is that authoritarian modernizers cannot simply command a new attitude among their citizens. Opening cinemas and relaxing gender segregation may impress Saudi youth, but a new economy requires far more. Reformers in the UAE eventually realized — as Saudi rulers will discover, too — that they needed to adapt both the mind-sets and the skill sets of the rising generation. In countries where people see a government job as a right, that means reshaping the very nature of citizenship," Ms. Jones wrote in The Washington Post.
Qatari and Emirati promotion of knowledge, culture and innovation in a bid to create globalized citizens have succeeded in developing civic attitudes including notions of tolerance and volunteerism but failed to alter economic perceptions of the rentier state rather than the private sector as the creator of jobs. Based on a survey of 2,000 Emirati students, Jones concluded that the government's effort had made them even more convinced of a citizen's right to a government job and less interested in entrepreneurship. The saw a high-level government job as a deserved reward for the improved education they had received. "Social liberalization does not necessarily mean increased economic productivity," Ms Jones concluded.
Perhaps, Ms. Jones' most fundamental finding is a flaw common to the Qatari and UAE as well as the Saudi formula for reform and that is top-down, government engineered change and unilateral rewriting of social contracts produces results that fall short of what is required. The missing element in that formula is exactly what Qatari, Emirati and Saudi leaders eschew: political change.
"Social engineers may need to allow wider political participation if they want pro-globalization social engineering to succeed in the long term. The Emirati kids I studied had grown significantly more interested in contributing to public decision-making compared with their anachronistically educated peers. In other words, top-down social engineering can take authoritarian modernizers only so far," Ms. Jones said.
"To build truly development-friendly mind-sets prepared to compete under conditions of globalization, Saudi rulers are likely to find that they must renegotiate the social contract in more transparent and inclusive ways, going well beyond what government planning alone can accomplish," she added.
MBS policies: Are a threat to the Washington-led Global Order or not?
Amid the Ukraine crisis, Riyadh's policy towards Washington took a bitter shift. The years-long loyalty of Riyadh towards Washington began to tremble. The Riyadh did not condemn Moscow's attack on Kyiv, nor it fulfilled the Washington's expectations by refusing to OPEC Plus' decision of not increasing the oil production. Whether Moscow's valiant attempt of opening war against Kyiv, against the will of Washington and NATO, inspired the KSA to take an unpredictable position or Riyadh's policy shift is owing to its economic and strategic interests, it is quite debatable. This shift not only triggered the minds of researchers worldwide but also caused Biden's eyebrows to rise. In addition, Riyadh also showed its willingness to join BRICS. In case, Riyadh joins BRICS to ensure its economic and strategic interests; it will challenge the supremacy of petro-dollar, as Saudi Arabia is one of the largest oil exporters. As a whole, it will affect US economy drastically, hence posing serious threats to the Washington-led Global Order.
The wake of the Ukraine war wreaked havoc throughout the globe by destabilizing the global economy. Moreover, this eruption of the conflict increased food and energy insecurity vertically and horizontally. Being a global leader, Washington stepped forward to discourage Moscow and compelled it to withdraw its troops from Kyiv. As a result, Moscow decided to cut off the energy supply to the west. This was just an initiation of the devastation. The clash of interests between Moscow and Washington led to the American use of so-called institutional power, freezing Moscow's assets. Contrarily, Moscow's denial to supply energy gave rise to energy insecurity caused by the rising oil and gas prices. Following the primacy doctrine, the global hegemon America took the responsibility to curb this energy insecurity leading to global economic instability. Continuing the long tradition, Washington intended to exercise the influence on the Middle Eastern partners KSA and UAE to supply the energy resources abundantly to fill the energy supply and demand gap.
This time the results were unpredictable, as both of these states defied to enhance their energy production. The unprecedented stance of the Saudi Monarch was to comply with OPEC Plus' decision to decrease production and increase the prices of energy products. This denial of Riyadh was taken as a serious gesture by Washington. It was perceived that Riyadh's refusal was a gesture for having goodwill for Russia, consequently creating the situation of "Either you are with us or against us." In other terms, we may conclude that it was a shift in loyalties.
The whole debate revolves around the question, "Whether Riyadh's policy has strength to shake the foundations of prevailing Washington led global order or not?" Is the global order a volatile structure to be transformed so easily just by shifting a policy of one state, or does this policy shift have some potential challenges? Before directly coming to the horror impacts of this policy, we should better discuss the worth of energy security and its irrefutable importance for the stable global economic system. If the fuel prices aren't lowered, it will halt or lower the industrial processes of major industrialized states, including the U.S., consequently drastically affecting the states' GDP and Per capita income. The vulnerabilities in economic position will surely lead to chaos and internal instability.
The other facet of this debate, "Whether Riyadh is shifting towards Russia or not? Is Russia capable enough to serve the strategic interests of Riyadh? If not, then what does this policy shift mean?" The ultimate strategic interests of Riyadh always centered on attaining regional hegemony by countering Tehran. At the same time, Moscow is already enjoying better diplomatic ties with Tehran. Moscow will adopt a balanced approach between Riyadh and Tehran. Contrarily, there may be some possibilities of extension of this Riyadh-Moscow cooperation from energy to Economic and military cooperation because Russia is capable of providing the defense technology to Riyadh but unable to provide security in the region. Most importantly, Washington's institutional hold can be used against Riyadh. These threats still can restrict Riyadh from standing up with Moscow.
The other important frontier of this debate is KSA's willingness to join BRICS. As the world's largest oil exporter, Saudi Arabia has played a central role in the Petrodollar system. The country has used its vast oil reserves to maintain a strong influence on the global economy and has largely adhered to the practice of only selling oil in exchange for U.S. dollars. This has helped to ensure the continued global demand for U.S. dollars and has contributed to the dollar's status as the dominant global currency. One potential outcome is that Saudi Arabia and other BRICS countries could agree to use a different currency for oil trade, such as the Chinese yuan or a new currency specifically for use by BRICS countries. This could lead to a decrease in global demand for U.S. dollars and potentially negatively affect the U.S. economy.
Saudi Arabia's recent policy shift towards BRICS and Russia has raised questions about the stability of the current global order, particularly about the stability of Petro-dollars and global energy security. While it is debatable whether the shift is motivated by economic or strategic interests, it is clear that this move is a serious concern for the United States and has the potential to impact the contemporary Washington-led global order significantly. It remains to be seen whether Saudi Arabia will follow through with its potential decision to join the BRICS group and how this will affect its relationships with other countries, particularly Russia and the United States. In a nutshell, major global order changes are expected to occur if Saudi Arabia joins BRICS because it will affect the supremacy of Petro-dollars and consequently lead to the decline in U.S. economic power.
China's role to make FIFA 2022 Successful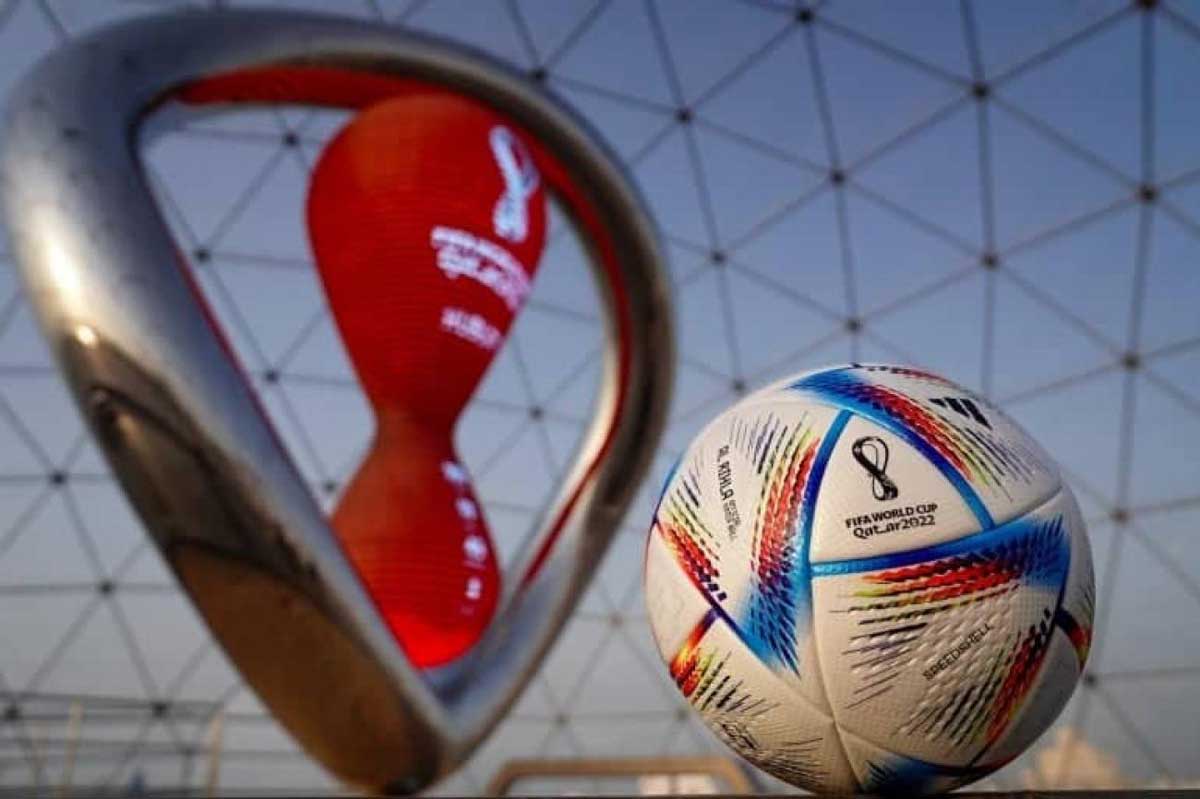 Argentina won the World cup in FIFA Football World Cup held on 20 November – 18 December 2022, in Doha Qatar. FIFA 2022 attracted global attention and since the beginning Foot Ball lovers spared time, either to travel to Qatar and watch the matches or sit in front of TVs and watch live transmission. Big LED screens were used to attract Foot Ball Lovers worldwide. It was really a festival mode in many countries. Analysis, Debates, and Arguments also took place, regarding the expected Champion. French was pretty sure to retain its previous title "World Champion" which they got in FIFA 2018, held in Russia. Brazil, Germany, Argentina, and many other nations were keeping high expectations. Even, though some were guessing that Morocco to be World Champion, strong arguments were given that in FIFA 2018, actually, the French team consisted of many Morocco-origin players, with very few original French. As a matter of fact, France has attracted good players from its former colonies and offered them immigration, and used them in FIFA 2018, to win the Championship. There was certainly a strong argument that if Moroccan can make France World Champion, they can also possess the potential to become World Champions.
The FIFA World Cup, often simply called the World Cup, is an international association football competition contested by the senior men's national teams of the members of the Fédération Internationale de Football Association (FIFA), the sport's global governing body. The tournament has been held every four years since the inaugural tournament in 1930, except in 1942 and 1946 when it was not held because of the Second World War. The reigning champions are Argentina, who won their third title at the 2022 tournament. But the history goes back to Prior to the Lipton competition, from 1876 to 1904, games that were considered the "football world championship" were meetings between leading English and Scottish clubs, such as the 1895 game between Sunderland A.F.C. and the Heart of Midlothian F.C., which Sunderland won.
The World Cup is the most prestigious association football tournament in the world, as well as the most widely viewed and followed single sporting event in the world. The viewership of the 2018 World Cup was estimated to be 3.57 billion with an estimated 1.12 billion people watching the final match.
Seventeen countries have hosted the World Cup, most recently Qatar, which hosted the 2022 edition. The 2026 tournament will be jointly hosted by Canada, the United States, and Mexico, which will give Mexico the distinction of being the first country to host games in three World Cups.
It was a matter of great prestige and honor for Qatar to host FIFA 2022. It is the first World Cup held in the Arab world and Muslim world, and the second held entirely in Asia after the 2002 tournament in South Korea and Japan.
In 2010, the State of Qatar, having been awarded the rights to host the FIFA 2022 World Cup, embarked on remarkable projects in different fields to meet the expectations outlined in the bid document. It is worth mentioning that Qatar has a population of around 3 million and almost 1.5 million people from all over the world have visited FIFA 2022. A country's preparations to host an international sporting event need serious consideration. Many aspects must have taken care of including but not limited to changing existing legislation, building infrastructure, workers' rights and immigration, sponsorships, consumer protection, tourism, free trade, intellectual property (IP) rights, accessibility to stadia, taxation, counterfeiting, gambling, betting, to name but a few. Any country has to meet FIFA's standards to host such an event. Qatar has the option of introducing new laws, amending existing legislation, and have concluded mutually beneficial bilateral agreements with FIFA. Qatar has directly employed more than 26,000 people to prepare the stadiums only. It is pertinent to note that in the wave of massive infrastructural developments legislation was not left out. Countries such as Russia and South Africa enacted new laws to meet FIFA's standards and Qatar has also done similar measures to satisfy FIFA Organizing Committee.
The successful hosting of FIFA 2022, has projected and elevated Qatar in the global community, especially in the region. Direct and indirect, tangible and intangible impact of such a mega event will elevate Qatar's stature and benefit its reparation in the days to come.
However, China was behind the success story as there were 10 ways in which China quietly worked behind the scenes at the Qatar World Cup:-
World cup buildings got green electricity from a next-generation power station that harvests only solar energy, built by the Power Construction Corporation of China.
People were taken where they need to go in a fleet of 888 fully electric buses, made by Yutong Bus, a Chinese firm that has quietly become, as far as I can tell, the world's biggest bus maker.
The main stadium was built by China Railway Construction Corporation: a firm that pops up in Africa and Europe and around the planet, known for its extraordinary ability to create infrastructure in difficult environments.
What's a sporting event without souvenir merchandise? It's estimated that almost 70 percent of World Cup-related goods, from footballs to flags to jerseys to whistles, came from a single location in China, a southeastern city called Yiwu.
A purpose-built extra-large reservoir provided clean drinking water for sports people and fans. It was constructed by the Gezhouba Group, from Wuhan.
The stadium-building operations needed huge amounts of heavy equipment, from massive earth movers to cranes – nearly 100 of these were supplied by China's Sany Heavy Industry, one of the world's biggest construction firms.
The most innovative venue was Qatar's Stadium 974, which can be disassembled and reassembled anywhere. Designed by a Spanish architect, the 974 building blocks were made by China International Marine Containers.
Notice all the LED floodlights everywhere? They came from the Unilumin Group of China.
Most people say air conditioners are a must for survival in that environment – and China's Midea Co supplied 2,500 air cons for the event.
Last but not least, this was the most expensive sporting event in world history and needed a lot of support from businesses.
Nineteen China firms signed up to sponsor the event.
Definitely, credit goes to China too.
The Chinese maritime theory of linking and networking the five seas in the Middle East
What mattered most to China regarding its three joint summits at the end of December 2022 with Saudi Arabia, the Gulf countries and the region, was the deepening of Chinese influence and maritime cooperation, especially with regard to the maritime side, and the emphasis of Chinese think tanks and research on the need for the success of the idea (connecting or networking the five seas in the region), namely are:
(The Mediterranean, Black, Caspian, Persian Gulf and Red Sea)
And that is with all that it entails politically, economically and socially to unify the efforts of the countries of these seas and achieve their interests, and thus confront the American and Israeli project that aims to fragment the region.
In this context, the Chinese White Papers document on defense, issued by the Politburo of the ruling Communist Party of China in 2013, stressed the need to develop the "Chinese naval fleet" in order to "defend the near sea and protect the distant seas". China's establishment of a Chinese military base outside its borders for the first time in the state of Djibouti in the Horn of Africa, as well as the militarization of the Pakistani port of Gwadar, contributes to the growth of China's military presence near important sea lanes in the region and the Arabian Gulf, especially in the Gulf of Aden and the Straits of Hormuz and Bab al-Mandab, and nearby From the Arabian Gulf region.
The Chinese-Saudi-Gulf summit comes with the expansion of China's involvement in the Middle East region economically and diplomatically, and China's attempt to deepen security cooperation.
Likewise, with China and its intellectual and research centers officially announcing in August 2019, regarding China's intention to participate in a Gulf maritime security alliance, the beginning of Chinese thinking about a deeper level of military participation in the Middle East.
Chinese analysts believe that the alliance between China, Russia, the countries of the region, the Gulf, and Saudi Arabia in the face of the United States of America is getting stronger and more solid due to the impact of a "cold war" between the West and China, especially with the confirmation of Chinese Foreign Minister "Wang Yi" after the success of his tour in the Middle East. Clear signs that China intends to shift to play a pivotal role in the affairs of the region.
We cannot fail to emphasize the "Chinese approach to the Palestinian cause", and its desire to play a pivotal role in that issue, and it is clear that China is launching something like a counter-diplomatic attack to penetrate the ranks of the allied countries of the United States of America in the Middle East and the Arabian Gulf, in addition to China's attempt to form political alliances. New ones to restrict US alliances in China's regional and geopolitical strategic scope, such as the Okus nuclear defense agreement between Washington, Australia and Britain, and the Quad Quadruple agreement between the United States of America, India, Australia and Japan, to form a kind of bipolarity between China and Russia in the face of the United States of America. We find that after the Corona pandemic, the world officially entered the second Cold War, this time between the West and China.
Accordingly, the future US policy in the Middle East is linked to what will be the Chinese behavior in the region. With China's attempt to rush to play new security roles, and seek hegemony in the Middle East and North Africa region.
Likewise, China's desire to strengthen the security and military aspect of its relations with the countries of the Arab Gulf, Saudi Arabia and the Middle East, by strengthening military cooperation and joint military exercises, and cooperation in combating terrorism, through comprehensive measures to address its roots. In addition to the Chinese desire to cooperate with countries in the region to confront what is known as non-traditional security threats, such as supporting the region's efforts to combat piracy, continuing to send warships to the Gulf of Aden and the coast of Somalia to maintain international maritime security, and cooperation in the field of cybersecurity.
Therefore, the importance of these three joint Chinese-Gulf-Saudi summits is to greatly enhance China's partnerships, economically, politically and commercially, with the countries of the region, especially in the Gulf region. Therefore, China today is emerging as a central player through direct investments, partnerships, trade and development.
Perhaps in the future, China will intervene militarily, or seek to have a security footprint in the region, as it did in the Horn of Africa through its military base in Djibouti.
Also, given the American influence in the Arab Gulf region, Beijing may change its security policies in the region, if Washington tries to obstruct the flow of oil to China, especially in the event that Chinese energy security or vital shipping lanes used by China are threatened, China may have to expand Its military naval presence in the Indian Ocean near the Persian Gulf.
Accordingly, the declared clear Chinese strategy has become to transfer the arena of competition with the United States of America to the Middle East and Africa, in order to avoid strategic competition with Washington and its allies in its immediate regional neighborhood. By analogy, the expansion of Chinese influence in the Middle East region is a challenge to the existing American hegemony.