Qatari Wahhabism vs. Saudi Wahhabism and the perils of top-down change
A multi-domed, sand-coloured, architectural marvel, Doha's biggest and national mosque, symbolizes Qatar's complex and troubled relationship with Saudi Arabia. Its naming six years ago after an eighteenth century Islamic scholar, Mohammed Ibn Abdul Wahhab, the founder of one of Islam's most puritan strands, raised eyebrows, sparked controversy, and has since become an episode in the latest Gulf crisis.
The naming of the mosque that overlooks the Qatar Sports Club in Doha's Jubailat district was intended to pacify more traditional segments of Qatari society as well as Saudi Arabia, which sees the tiny Gulf state, the only other country whose native population is Wahhabi, as a troublesome and dangerous gadfly on its doorstep. Qatar long challenged the kingdom's puritan interpretation of Islam, but now together with its other nemesis, the United Arab Emirates, offers an unacknowledged model for Saudi reforms envisioned by the kingdom's powerful crown prince, Mohammed bin Salman.
That doesn't mean that Qatar no longer poses a challenge. If anything, it poses a greater challenge with its opposition to Saudi Arabia and the UAE's counterrevolutionary strategy in the Middle East and North Africa even if its vision of a Gulf ruled by more forward-looking, socially less conservative autocrats is one it shares with Prince Mohammed and the United Arab Emirates Crown Prince Mohammed bin Zayed. The challenge prompted the two princes to impose a six-month-old diplomatic and economic boycott on Qatar. The crisis is likely to figure prominently in the first meeting of Gulf leaders since the imposition of the boycott at a Gulf Cooperation Council (GCC) summit in Kuwait on Tuesday.
By naming the mosque after Ibn Abdul Wahhab, Qatar reaffirmed its adherence to the Wahhabi creed that goes back to nineteenth century Saudi support for the rise to dominance of the Al Thani clan, the country's hereditary ruling family, even if its social norms and foreign policy differed sharply from practices in the kingdom.
In fact, social change in Qatar in the last two decades contrasted starkly with efforts by King Salman's predecessor, King Abdullah to maintain as much as possible of the status quo prior to the popular revolts that swept the Middle East and North Africa in 2011 in demand of greater freedom, transparency and accountability. They also diverged radically from King Khalid and King Fahd's earlier empowerment of the ultra-conservatives in response to the 1979 Iranian revolution and attack by Saudi militants on the Grand Mosque in Mecca.
A traditional Gulf state and a Wahhabi state to boot, Qatari conservatism was everything but a mirror image of Saudi Arabia's long-standing puritan way of life. Qatar did not have a powerful religious establishment that could enforce ultra-conservative social norms, nor did it implement absolute gender segregation. Non-Muslims could practice their faith in their own houses of worship and were exempted from bans on alcohol and port. Qatar became a sponsor of the arts including a Doha version of the Tribeca Film Festival and host the state-owned Al Jazeera television network that revolutionized the region's controlled media landscape and became one of the world's foremost global broadcasters. The UAE boasts many of the same traits minus the history of an ultra-conservative strand of Islam having dominated its history.
Qatar's projection of a different approach to Wahhabism is rooted in the DNA of the Qatari state that from its founding was a determined not to emulate the kingdom and reforms that were initiated two decades before Prince Mohammed appeared on the scene. Privately, Qataris distinguish between their "Wahhabism of the sea" as opposed to Saudi Arabia's "Wahhabism of the land."
Political scientists Birol Baskan and Steven Wright argue that on a political level, Qatar has a secular character similar to Turkey and in sharp contrast to Saudi Arabia, which they attribute to Qatar's lack of a class of Muslim legal scholars. The absence of scholars was in part a reflection of Qatari ambivalence towards Wahhabism that it viewed as both an opportunity and a threat: on the one hand it served as a tool to legitimise domestic rule, on the other it was a potential monkey wrench Saudi Arabia could employ to assert control. Opting to generate a clerical class of its own would have enhanced the threat because Qatar would have been dependent on Saudi scholars to develop its own. That would have produced a religious establishment steeped in the kingdom's austere theology and inspired by its history of political power-sharing that would have demanded a similar arrangement.
As a result, Qatar lacks the institutions that often held the kingdom back. Similarly, Qatar does not have families known for producing religious scholars. Qatari religious schools are run by the ministry of education not as in the Saudi kingdom by the religious affairs authority. They are staffed by expatriates rather than Qataris and attended by less than one per cent of the total student body and only ten per cent of those are Qatari nationals. By the same token, Qatari religious authority is not institutionally vested. Qatar has for example no Grand Mufti as does Saudi Arabia and various other Arab nations; it only created a ministry of Islamic Affairs and Endowments 22 years after achieving independence.
All of this should make Prince Mohammed and Qatari emir Sheikh Tamim bin Hamad Al Thani, both men in their thirties, natural allies were it not for their fundamentally different views of geopolitics and place in the world. Underlying the UAE-Saudi-led boycott was a shift in Saudi perceptions of the challenge posed by Qatar since 2011 revolts from one that was to a significant degree religious and social in nature to one that was exclusively political and geopolitical. That was evident in the conditions Saudi Arabia and the UAE set for ending the crisis. The two Gulf states' demands amounted to Qatar putting itself under Saudi and UAE tutelage.
Nonetheless, Prince Mohammed's efforts to reform Saudi Arabia with his so far limited roll-back of puritan restrictions amounted in fact to a first step in adopting a more Qatari version of Wahhabism even if that is something he is unlikely to acknowledge. His initial measures – lifting the ban on women's driving and attending male sporting events; rolling back the powers of the Committee for the Promotion of Virtue and the Prevention of Vice or Mutaween, the religious police; and his introduction of long forbidden forms of modern entertainment – are as much in line with Qatar's as well as the UAE's social norms that are more liberal than those of the kingdom but not liberal by any stretch of the imagination as they were inspired by his Western-educated Saudi associates and army of Western consultants.
Qatar in particular, but in many ways the UAE as well, is what Mohammed would like Saudi Arabia to be. Qatar had the advantage that it projected to young Saudis and others the ability to change without completely dumping ultra-conservative religious precepts that have shaped culture and belief systems. It projected a vision of a less restrictive and less choking conservative Wahhabi society that grants individuals irrespective of gender greater opportunities.
Qatar today is a long way from the mid-1990s when Qatari women, like in Saudi Arabia until recently, were banned from driving, voting or holding government jobs. Qatari women occupy prominent positions in multiple sectors of society. With women accounting for 53 percent of the work force, Qatar outranks Middle Eastern and North African states by a large margin. Only Kuwait with 48 and the UAE with 42 percent come close. It's a picture that long juxtaposed starkly with that of its Wahhabi big brother. In doing so, Qatar threw down a gauntlet for the kingdom's interpretation of nominally shared religious and cultural beliefs – a challenge Prince Mohammed appears to have embraced.
"I consider myself a good Wahhabi and can still be modern, understanding Islam in an open way. We take into account the changes in the world and do not have the closed-minded mentality as they do in Saudi Arabia," Abdelhameed Al Ansari, the dean of Qatar University's College of Sharia, a leader of the paradigm shift, told The Wall Street Journal in 2002. Twenty years earlier, Mr. Al Ansari was denounced as an "apostate" by Qatar's Saudi-trained chief religious judge for advocating women's rights. "All those people who attacked me, most of them have died, and the rest keep quiet," Mr. Al Ansari said.
Qatar's long-standing projection of an alternative was particularly sensitive as long as Saudi Arabia refused to openly embrace notions of social change even if things like allowing women to drive were long debated quietly. It was also potentially dangerous with the kingdom's religious establishment worried that key members of the ruling family were toying with radical ideas like a separation of state and religion.
The religious establishment voiced its concern in the spring of 2013 in a meeting with King Abdullah two days after his son Prince Mutaib bin Abdullah bin Abdulaziz Al Saud, declared that "religion (should) not enter into politics." Responding to Prince Mutaib in a tweet, Grand Mufti ibn Abdullah Al ash-Sheikh warned that "whoever says there is no relationship between religion and politics worships two gods, one in the heavens and one on earth."
Prince Mutaib, the commander of the National Guard, the only military unit that was not controlled by Prince Mohammed, was among those swept up in the crown prince's recent purge. He was reportedly last week allowed to leave his gilded cage in Riyadh's posh Ritz Carlton Hotel after paying $1 billion to the government to settle allegations of corruption.
In a similar vein, Prince Turki al-Faisal, former head of intelligence and ambassador to the United States and Britain first hinted at a possible separation 11 years ago when he cited verse 4:59 of the Qur'an: "O you who have believed, obey God and obey the Messenger and those in authority among you." Turki suggested that the verse referred exclusively to temporal authority rather than both religious and political authority.
Prince Mohammed has brought the debate about whither Saudi Arabia into the open and signalled his intent to take the kingdom into the 21st century much along the lines of what Qatar and the UAE have done. He has left the country's ultra-conservative religious establishment no choice but to endorse his moves even if they likely reinforce the fears of an older generation of scholars resistant to change and over time may spark opposition from younger generations critical of his autocratic style of government, the bending over backwards of their elders to accommodate the prince, and the possibility that he will deprive religious figures of whatever political influence they have left.
Qatar's model, like that of the UAE, strokes with Prince Mohammed's vision in more than just the promotion of wider social margins. The Saudi crown prince. like Sheikh Tamim and the UAE's Prince Mohammed, are engaged in an effort to upgrade autocracy and allow it to respond to 21st century social and economic demands while maintaining absolute political control and repressing all forms of dissent. With his arrests in September 2017 of Islamic scholars, judges, and activists and his purge of the ruling family, senior officials, and prominent businessmen in November of that year, Mohammed was following on a far grander scale in the footsteps of Qatar's former emir, Sheikh Hamad bin Khalifa Al Thani, who silenced opposition to reforms.
In one instance, Sheikh Hamad arrested in 1998 Abdulrahman al Nuaimi, a religious scholar who criticized his advancement of women rights. Mr. Al Nuaimi was released three years later on condition that he no longer would speak out publicly. He has since been designated by the US Treasury as "a Qatar-based terrorist financier and facilitator who has provided money and material support and conveyed communications to al-Qa'ida and its affiliates in Syria, Iraq, Somalia and Yemen for more than a decade." Saudi Arabia and the UAE included Mr. Al-Nuaimi on a list of 59 individuals Qatar would have to act against if it wanted to get the boycott lifted.
Qatari poet Muhammad Ibn al-Dheeb al-Ajami was sentenced in November 2011 to life in prison in what legal and human rights activists said was a "grossly unfair trial that flagrantly violates the right to free expression" on charges of "inciting the overthrow of the ruling regime." His sentence was subsequently reduced to 15 years in prison and he was finally pardoned in 2016.
Mr. Al-Ajami's crime appeared to be a poem that he wrote, as well as his earlier recitation of poems that included passages disparaging senior members of Qatar's ruling family. The poem was entitled "Tunisian Jasmine". It celebrated the overthrow in 2011 by a popular revolt of Tunisian president Zine El Abidine Ben Ali that was dubbed the Jasmine Revolution.
More recently, Qatari authorities reportedly raided the home of Sheikh Sultan Bin Suhaim Al-Thani, a 33-year old nephew of former emir Sheikh Khalifah bin Hamad Al-Thani, who was deposed by Sheikh Hamad in 1995. Sheikh Sultan had aligned himself with the Saudi and UAE demands and positioned himself in opposition to Sheikh Tamim.
Prince Mohammed's unacknowledged embrace of the Qatari model did not stop him from employing Saudi Arabia's Wahhabi religious establishment to fire a shot in the prelude to the Gulf crisis by demanding in May 2017 that the Sheikh Muhammad ibn Abdul Wahhab Mosque in Doha be renamed. The demand, put forward in a statement by 200 descendants of Ibn Abd al-Wahhab, came days after what US intelligence officials described as a UAE-engineered hack of Qatari state media involving fake news reports that put inflammatory foreign policy statements in the mouth of Sheikh Tamim, which in turn prompted the Saudi-UAE-led boycott. "We…demand that the name of the mosque be changed for it does not carry its true Salafi path," the statement said.
Simmering religious anger at being manipulated and opposition from within the Saudi ruling family may however not be Prince Mohammed's foremost problem. Alongside his autocratic style, Prince Mohammed is likely to discover, according to political scientist Calvert W. Jones, that a fundamental flaw in the Qatari and UAE development model is the fact that social engineering is easier said than done and that flashy projects like the creation of new, cutting edge 21st century cities, luring or building world-class universities and museums, and the promotion of tolerance won't do it.
"The problem is that authoritarian modernizers cannot simply command a new attitude among their citizens. Opening cinemas and relaxing gender segregation may impress Saudi youth, but a new economy requires far more. Reformers in the UAE eventually realized — as Saudi rulers will discover, too — that they needed to adapt both the mind-sets and the skill sets of the rising generation. In countries where people see a government job as a right, that means reshaping the very nature of citizenship," Ms. Jones wrote in The Washington Post.
Qatari and Emirati promotion of knowledge, culture and innovation in a bid to create globalized citizens have succeeded in developing civic attitudes including notions of tolerance and volunteerism but failed to alter economic perceptions of the rentier state rather than the private sector as the creator of jobs. Based on a survey of 2,000 Emirati students, Jones concluded that the government's effort had made them even more convinced of a citizen's right to a government job and less interested in entrepreneurship. The saw a high-level government job as a deserved reward for the improved education they had received. "Social liberalization does not necessarily mean increased economic productivity," Ms Jones concluded.
Perhaps, Ms. Jones' most fundamental finding is a flaw common to the Qatari and UAE as well as the Saudi formula for reform and that is top-down, government engineered change and unilateral rewriting of social contracts produces results that fall short of what is required. The missing element in that formula is exactly what Qatari, Emirati and Saudi leaders eschew: political change.
"Social engineers may need to allow wider political participation if they want pro-globalization social engineering to succeed in the long term. The Emirati kids I studied had grown significantly more interested in contributing to public decision-making compared with their anachronistically educated peers. In other words, top-down social engineering can take authoritarian modernizers only so far," Ms. Jones said.
"To build truly development-friendly mind-sets prepared to compete under conditions of globalization, Saudi rulers are likely to find that they must renegotiate the social contract in more transparent and inclusive ways, going well beyond what government planning alone can accomplish," she added.
Can the Idlib Memorandum Freeze the Conflict?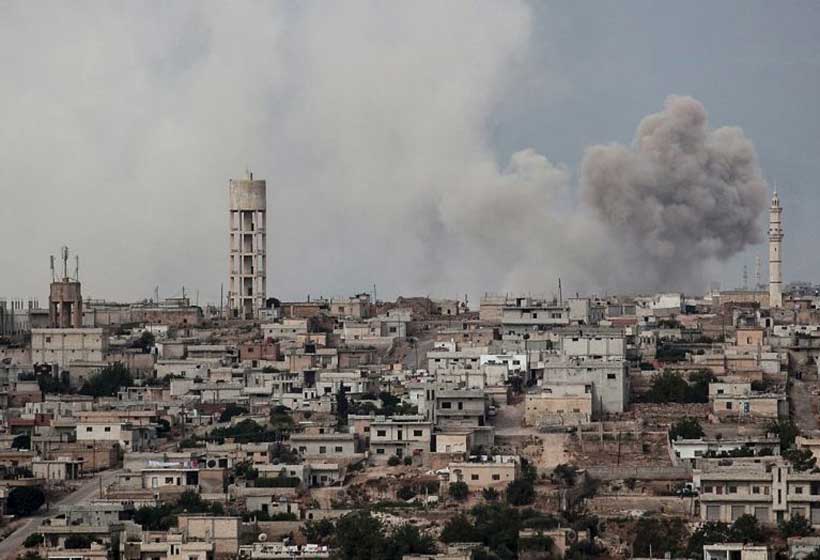 During their Sochi talks in September 2018, Vladimir Putin and Recep Tayyip Erdogan reached an agreement on preserving the de-escalation zone in Idlib and abandoning the military operation that the Assad regime had been preparing to launch against the opposition groups in Idlib. The main provisions of the Sochi agreements boil down to the establishment of a demilitarized zone, 15–20 kilometres deep in the de-escalation area and the withdrawal by the conflicting parties of their heavy weaponry, including armoured vehicles, artillery, mortars and multiple launch rocket systems (MLRS) by October 10, and of radical terrorist groups by October 15 (the units of moderate rebels will hold their positions). Free movement and freight carriage is set to be restored on the M4 (Aleppo to Latakia) and M5 (Aleppo to Damascus) roads.
A Step Toward a "Turkish Republic of Northern Syria"?
Ankara has consistently advocated for the preservation of the opposition-controlled de-escalation zone, and it was the efforts of Turkey, and of Erdogan personally, that averted the military threat to Idlib, even if temporarily. Many provisions of the Sochi agreements rely on the so-called "white paper" that Turkey conveyed to Russia back in July. Ankara's demonstration of military power also played a role. Between the Tehran summit of the "Astana troika" and the Sochi talks, the Turkish military was actively building up its forces in the Idlib de-escalation zone, boosting them with tanks and artillery. At the same time, additional weapons were supplied to the Syrian National Army units deployed in the Turkish "buffer" zone in Northern Aleppo, and its forces were ready to move to Idlib to assist the local opposition groups.
These steps indicate that Turkey is ready to press for the Province of Idlib to gradually turn into a Turkish "protectorate," as happened in the regions of Northern Aleppo, which fell under the country's "security umbrella" following the Euphrates Shield and Olive Branch operations. Accordingly, preserving the opposition's control over the regions remaining under its power gives Turkey a chance to head up and supervise the peaceful process together with Russia. Should Idlib transition under Assad's control before a final political settlement in Syria is achieved, Turkey would essentially be left out of Syrian settlement, which would strip its fosterlings in the ranks of Syria's opposition of any say and the opportunity to be represented in the transitional governmental bodies.
Therefore, it is important for Turkey to prevent the fragmentation of Idlib's de-escalation zone and keep it under Turkish control without allowing the Russian military police to "take root" there as patrols or outposts, let alone as any administrative bodies of the Syrian regime. This is why Ankara supported the position of the Syrian rebel groups that opposed the Russian military presence in the demilitarized zone or their deployment along M4 and M5 routes. Ankara believes that Turkish troops are capable of handling the task independently. A compromise with Russia could be achieved on the issue. Turkey agreed to the demilitarized zone going exclusively through opposition-controlled territories. Consequently, the withdrawal of heavy weaponry will only apply to the insurgents, and not to the "conflicting parties" as the memorandum stated. In response, Ankara insists that any Russian military presence in the demilitarized zone is unacceptable.
Additionally, Syrian refugees pose an extremely grave problem for the Turkish leadership. The country's population is growing progressively more discontented with accommodating several millions of Syria's forced migrants in the long term. Applying the Lebanese scenario to resolve this problem is unacceptable for Ankara, since it would mean pushing the refugees back into Syria while the current regime is in power. Recep Erdogan has repeatedly stated that Bashar al-Assad is guilty of the deaths of hundreds of thousands of Syrians and has even called him a "murderer." For Turkey, the most convenient solution would be to create the necessary conditions for accommodating Syrian refuges in opposition-controlled territories. Camps are being built in Northern Aleppo that can take in over 150,000 forced migrants. Nonetheless, the Turkish "protectorate" areas in Northern Aleppo may not be enough. Therefore, the de-escalation zone in Idlib could become the principal region for returning Syrian refugees from Turkey once the required infrastructure is in place. However, it will only be possible if the danger of Syria's governmental troops conducting a military operation there is averted and if the issue of terrorist groups present there is resolved.
Has the Triumphant Progress Stopped?
For Damascus, the Sochi agreements effectively put an end to a victorious 2018. Over that time, Damascus took control over opposition enclaves one by one: Eastern Ghouta, Al-Dumayr and Eastern Qalamoun, Yarmouk, Homs, Deraa and Quneitra. It seemed that one last push would have been enough to ensure a complete triumph for Bashar al-Assad. Therefore, there is reason to believe that, despite official statements, the Syrian authorities were not satisfied with the terms of the Sochi memorandum. The Syrian regime insisted on a military operation without taking into account many risks, such as the large numbers, motivation and equipment of the Idlib insurgents, who, unlike in other regions where Bashar al-Assad had achieved success, could count on military and other support from Turkey. In addition, Ankara had 12 observation points transformed into fortified bases along the perimeter of the de-escalation zone.
Nonetheless, Damascus did not resign itself to the current situation, and its representatives have said that the opposition has until December to reconcile and put down their weapons, although there are no such provisions in the Sochi agreements. For the Syrian regime, transforming Idlib into a Turkish "protectorate" is all the more unacceptable because it essentially rules out a military solution to the Idlib problem in the foreseeable future. That is, al-Assad's regime would like to view the Sochi agreements as the first stage of the process to force the Syrian opposition to lay down their arms and reconcile following the scenario implemented in the south of the country. Damascus is likely to put pressure on Russia to pay greater attention to Syria's wishes and channel the process of implementing the Sochi agreements into the direction that Damascus needs.
Moscow between Ankara and Damascus
Moscow is in a rather tricky position as, on the one hand, it is forced to take the position of Damascus into account, while, on the other, it understands that it is futile to engage in an open confrontation with Ankara. Moscow is still forced to look for compromise options in implementing the Sochi agreements. Nonetheless, Russia has demonstrated that it still has a decisive word in Syrian affairs, as well as enough influence on both Damascus and Tehran to prevent a military operation with as much as a decision only. In addition, Russia can count on Turkey making concessions on the political track of the Syrian settlement process. In practice, Turkey can be expected to promote various "frozen" projects more actively within the peace process that would stand no chance of being implemented in the event that military actions were to start. This applies in particular to those initiatives that were spearheaded and elaborated by Moscow, such as forming a constitutional committee where serious shifts were taking shape following the Geneva talks on September 10–11. Such a situation could have a positive effect on Russia's plans to involve the countries of the European Union and the Persian Gulf in restoring the Syrian infrastructure, which would allow the process of returning the refugees to start.
Therefore, if the military escalation around Idlib continues to defuse, Ankara will be able to influence the Syrian opposition, forcing it to be more receptive to suggestions coming from Russia as part of the political settlement process. Thereby, Turkey will attempt to preserve Russia's interest in further deferring the military operation until it is removed from the agenda completely, which, on the one hand, will promote the success of Russia's peaceful initiatives and, on the other, oppose radicals in Idlib and demonstrate specific steps taken in that area.
Hay'at Tahrir al-Sham
Turkey consistently works to undermine the standing of Hay'at Tahrir al-Sham (HTS) that in early 2017 subsumed Jabhat al-Nusra (Jabhat Fatah al-Sham) in Idlib. In summer 2017, the large group Harakat Nour al-Din al-Zenki split from the HTS. The presence of Harakat Nour al-Din al-Zenki had made it possible to claim that the transformation of Jabhat Fatah al-Sham into Hay'at Tahrir al-Sham was not another re-branding of Jabhat al-Nusra. The HTS's positions were further weakened when Jaysh al-Ahrar split from it as it set a course for restoring ties and developing cooperation with its "parent" structure Ahrar al-Sham. Turkey appears to have played the key role in the HTS split, since the excessive strengthening of the radicals, who had established their control of the province's capital of Idlib shortly before that, was against Turkey's interests. Ankara still has influence over various groups that are part of Hay'at Tahrir al-Sham, as well as over the leaders of the organization. Apparently, further steps should be expected from Ankara to stimulate individual HTS factions capable of reaching and maintaining an agreement to split from the alliance and join the moderate opposition. To make the HTS more amenable, Ankara put the alliance on the list of terrorist groups in late August. Thus, even though today Hay'at Tahrir al-Sham controls a little over a half of Idlib's de-escalation zone, it remains significantly weakened compared to the winter–summer of 2017. The HTS numbers have fallen almost twofold since then and are now estimated at 12,000–15,000 militants. Additionally, the Turkistan Islamic Party consisting of 2300 Uighur militants actively interacts with the HTS.
The HTS units are highly combat-effective and, in terms of their combat capabilities, are no worse than the larger groups of moderate opposition. Nonetheless, during the fighting that took place in February–April 2018 between Hay'at Tahrir al-Sham and Jabhat Tahrir Suriya (the Syrian Liberation Front), the former lost many of its positions in Idlib. After moderate groups assembled in the National Front for Liberation, these factions gained even greater superiority in numbers, which could push the HTS to make further concessions and comply with the provisions of the Sochi agreements on the HTS withdrawing from the 15-kilometer demilitarized zone.
The HTS is split on the issue of implementing the Sochi agreements. Consequently, as of the writing of this article, this group has not yet declared its position. The debate between followers of the two major factions still continues in the HTS's Shura Council. One faction is the pro-Turkey Syrian bloc that insists on withdrawing the HTS forces from the demilitarized zone and further integration into the moderate opposition, since they connect their future with Syria. The other group is comprised of hard-liners, the "intractables," many of whom are foreigners who may make their presence known once again in the event of a fresh exacerbation. And in case of failure, they plan to leave the country and continue their subversive activities in other regions.
Al-Qaeda
The "Syrian" part of the HTS is ready to gradually transition to the moderate opposition camp. Should the group continue to fragment, its radical wing is ready for a rapprochement with their former partners who had split from the HTS when it declared it was cutting ties with Al-Qaeda. These radicals have formed their own association, Hurras ad-Din, which is currently an Al-Qaeda branch in Syria. However, it is not a serious force, with no more than 800 people. Another group of the "intractables" is Ansar al-Din, numbering 300 people, which is a part of the HTS that refused to join the organization, judging it to be too moderate. Thus, radical groups in Idlib number up to 20,000 people in total. The province also has IS units, however, they are represented solely by secret underground cells.
The National Front for Liberation (Jabhat al-Wataniya lil-Tahrir)
In addition to causing dissent among radicals, Ankara has been working successfully on rebuilding the positions and consolidating the forces of the moderate opposition. In February 2018, Jabhat Tahrir Suriya (the Syrian Liberation Front), an alliance that proved capable of opposing the HTS and of pushing back against HTS radicals in Idlib, was established. The next stage was deploying the National Front for Liberation in May 2018; Jabhat Tahrir Suriya joined in August.
Establishing the National Front for Liberation in May 2018 was an important step on the way toward installing Turkey's control over the armed opposition in Idlib with the prospect of its further integration in the united Syrian National Army. Establishing the National Front for Liberation drew a line under the process of separating moderate opposition from radicals: all the groups (besides Jaysh al-Izzah) that are outside the National Front for Liberation in Idlib can be called "radical."
The next stage, in turn, envisions the merger of the National Front for Liberation deployed in Idlib with the Syrian National Army (SNA) formed in the Syrian protectorate of Northern Aleppo. The plan is to gather all the moderate opposition forces under its banner. However, the National Front for Liberation can merge with the SNA if the Idlib problem is resolved in accordance with the "Turkish scenario," i.e. after de facto transforming the region into Turkey's "protectorate." It should be kept in mind that the SNA forces did not take part in the military operations against Assad's regime in Idlib. They operate solely in the regions covered by the Turkish "security umbrella" and were primarily geared for military operations against Syrian Kurds from the Democratic Union Party.
Virtually all factions surviving into the eighth year of the Syrian conflict and operating under the Free Syrian Army "brand" joined the National Front for Liberation: the Free Idlib Army, Jaysh al-Nasr, Jaysh al-Nukhba, the Free Syrian Army 2nd army (Jaysh al-Thani), the Free Syrian Army 1st Coastal Division, the Free Syrian Army 2nd Coastal Division, the Free Syrian Army 23rd Division, Daraya's Shuhada al-Islam, Liwa al-Hurriya and several other small Free Syrian Army factions, including units brought into Idlib from Damascus and other regions. Nonetheless, the National Front for Liberation's principal assault force is comprised of moderate Islamist groups such as Faylaq al-Sham, Jabhat Tahrir Suriya (a coalition of Ahrar al-Sham and Harakat Nour al-Din al-Zenki), Suqour al-Sham and Jaysh al-Ahrar (with the exception of the first group, they all joined the National Front for Liberation somewhat later, in August 2018). Today, the National Front for Liberation numbers 50,000–55,000 militants.
The Syrian National Army
Even though the Syrian National Army (SNA) is not deployed in Syria's de-escalation zone, it does have an immediate influence on the situation in the region. Should the army's units be retrained, re-armed and equipped by Turkey and shifted to Idlib, the situation there could change in terms of both possibly repelling Bashar al-Assad's offensive and suppressing radicals there. Additionally, should the need arise, SNA units may come over to the National Front for Liberation side and join their "parent" units on the front, since both the National Front for Liberation and the SNA often comprise brigades from the same groups, for instance, Ahrar al-Sham.
The SNA is formed in the regions of the so-called Turkish "protectorate" or "buffer," i.e. in those Syrian regions where the Turkish military operates and which are covered by Turkey's aviation, thereby minimizing the possibilities of al-Assad's regime and its allies carrying out a military operation.
The SNA includes five legions or corps. Three (the 1st, 2nd and 3rd) were deployed in Northern Aleppo and one (the 4th) in Homs. After the region was surrendered to al-Assad's regime in May 2018, it was also deployed in Northern Aleppo. In July, the 5th legion began deployment in north-eastern regions of Idlib's de-escalation zone (the Aleppo province). Factions from the National Front for Liberation are expected to join it, and the legion may become a transition model for integrating the National Front for Liberation's Idlib factions into the SNA.
The 1st legion was formed from Turkoman brigades such as Mehmed the Conqueror Brigade and the Samarkand Brigade that formed the legion's core. It also includes the Descendants of Saladin Kurdish Brigade (pro-Turkish), Victory Brigades, the 21st united Free Syrian Army division, the 101st Free Syrian Army division etc. The SNA's 2nd legion is also considered Turkoman, and its principal parts are the al-Sultan Murad Division and the al-Hamza Division. Additionally, the legion includes the Mutasim Billah Brigade, the al-Safwa Battalions and others. The 3rd SNA legion may be called "Islamic," since it comprises moderate Islamic groups, such as three factions of al-Jabhat al-Shamiya: the Northern Storm Brigade, the Sword of the Levant Brigade and the Soldiers of Islam Brigades, as well as some Ahrar al-Sham units operating in Northern Aleppo such as Tajammu Fastaqim Kama Umirt and Liwa al-Manbij, among others. The 4th SNA legion is also considered "Islamic." It comprises Liwa al-Haqq, Faylaq Homs and Ahrar al-Sham brigades that had previously operated in Homs. As of August 2018, the SNA numbers 35,000 militants in total.
The process of units from other factions integrating into the SNA continues. The SNA may be boosted by units of Faylaq al-Rahman and Jaysh al-Islam being withdrawn from around Damascus and positioned in two camps around Afrin and al-Bab in the Turkish "protectorate" of Northern Aleppo. Today, at least Jaysh al-Islam already operates under the SNA's "umbrella," although it has not been fully integrated into its corps structure. Therefore, once fully deployed, the SNA may number 50,000 troops. Accordingly, if the NFL joins the SNA, they will number 100,000 troops total: these are the forces at the disposal of Syria's moderate opposition.
In addition to the National Front for Liberation and the SNA, the Jaysh al-Izzah group should also be counted as moderate opposition. It is the only faction flying the Free Syrian Army's flag that still preserved its independence and did not join alliances. It numbers 3500 fighters.
Thus, the balance of power between the moderate opposition and radicals gives reason to hope that Ankara's measures to ultimately free Idlib from terrorist groups will succeed. Although the Sochi memorandum does not provide a timeframe for "cleansing" the region of terrorist groups, or indeed the terms and methods of doing so, the temporary or long-term preservation of Idlib's status quo will largely hinge on the resolution of this very question.
First published in our partner RIAC
Turkey plays Khashoggi crisis to its geopolitical advantage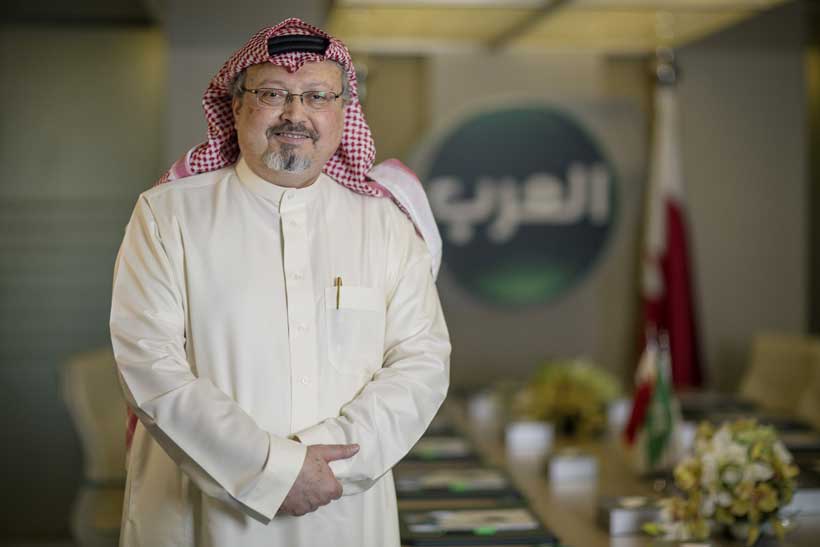 With Turkish investigators asserting that they have found further evidence that Saudi journalist Jamal Khashoggi was killed when he visited the kingdom's consulate in Istanbul two weeks ago, Turkey appears to be leveraging the case to enhance its position as a leader of the Islamic World and reposition itself as a key US ally.
To enhance its geopolitical position vis a vis Saudi Arabia as well as Russia and Iran and potentially garner economic advantage at a time that it is struggling to reverse a financial downturn, Turkey has so far leaked assertions of evidence it says it has of Mr. Khashoggi's killing rather than announced them officially.
In doing so, Turkey has forced Saudi Arabia to allow Turkish investigators accompanied by Saudi officials to enter the consulate and positioned President Recep Tayyip Erdogan as the kingdom's saviour by engineering a situation that will allow the kingdom to craft a face-saving way out of the crisis.
Saudi Arabia is reportedly considering announcing that Mr. Khashoggi, a widely-acclaimed journalist critical of Crown Prince Mohammed bin Salman who went into self-exile because he feared arrest, was killed in either a rogue operation or an attempt gone awry to forcibly repatriate it him back to the kingdom.
US President Donald J. Trump offered the Turks and Saudis a helping hand by referring this week to the possibility of Mr. Khashoggi having been killed by rogues and dispatching Secretary of State Mike Pompeo to Riyadh and Ankara.
Mr. Khashoggi, seeking to obtain proof of his divorce in the kingdom so that he could marry his Turkish fiancé, visited the consulate two weeks ago for the second time after having allegedly received assurances that he would be safe.
Turkey emerges as the crisis moves towards a situation in which an official version is agreed that seeks to shield Prince Mohammed from being held responsible for Mr. Khashoggi's disappearance and likely murder with its international status significantly enhanced.
Turkish leverage is further boosted by the fact that Saudi Arabia — its image in government, political and business circles significantly damaged by the crisis — and the Trump administration that wants to ensure that the kingdom's ruling family emerges from the crisis as unscathed as possible, are in Ankara's debt.
As a result, the denouement of the Khashoggi crisis is likely to alter the dynamics in the long-standing competition between Turkey and Saudi Arabia for leadership of the Islamic world.
It also strengthens Turkey's position in its transactional alliance with Russia and Iran as they manoeuvre to end the war in Syria in a manner that cements Bashar al-Assad's presidency while addressing Turkish concerns.
Turkey's position in its rivalry with Saudi Arabia is likely to also benefit from the fact that whatever face-saving solution the kingdom adopts is likely to be flawed when tested by available facts and certain to be challenged by a host of critics, even if many will see Turkey as having facilitated a political solution rather than ensuring that the truth is established.
Already, Mr. Khashoggi's family who was initially quoted by Saudi Arabia's state-controlled media as backing Saudi denials of responsibility, insinuations that his fate was the product of a conspiracy by Qatar and/or Turkey and the Muslim Brotherhood, and casting doubt on the integrity of the journalist's Turkish fiancée, has called for "the establishment of an independent and impartial international commission to inquire into the circumstances of his death."
Turkey and Saudi Arabia differ on multiple issues that divide the Muslim world. Turkey has vowed to help Iran circumvent Saudi-supported US sanctions imposed after Mr. Trump withdrew in May from the 2015 international agreement that curbed the Islamic republic's nuclear agreement.
Turkey further backs Qatar in its dispute with a Saudi-United Arab Emirates-led alliance that has diplomatically and economically boycotted the Gulf state for the last 16 months. The credibility of the alliance's allegation that Qatar supports terrorism and extremism has been dented by the growing conviction that Saudi Arabia, whether in a planned, rogue or repatriation effort gone wrong, was responsible for Mr. Khashoggi's killing.
Mr. Khashoggi's death, moreover, highlighted differing approaches towards the Brotherhood, one of the Middle East's most persecuted, yet influential Islamist groupings. Saudi Arabia, alongside the UAE and Egypt, have designated the Brotherhood a terrorist organization.
Many brothers have sought refuge in Turkey with Mr. Erdogan empathetic and supportive of the group. A former brother, Mr. Khashoggi criticized Saudi repression of the group.
The Saudi-Turkish rivalry for leadership of the Muslim world was most evident in the two countries' responses to Mr. Trump's recognition of Jerusalem as the capital of Israel and his as yet unpublished plan to resolve the Israeli-Palestinian conflict.
Turkey emerged as the leader of Islamic denunciation of Mr. Trump's move of the US embassy from Tel Aviv to Jerusalem and recognition of the city as Israel's capital after Prince Mohammed tried to dampen opposition. Ultimately, King Salman was forced to step in a bid to clarify the kingdom's position and counter Turkish moves.
No matter how Turkey decides to officially release whatever evidence it has, Saudi Arabia figures out how to respond and halt the haemorrhaging, and Mr. Pompeo holds talks with King Salman and Mr. Erdogan, Turkey is likely to emerge from the crisis strengthened despite its increasingly illiberal and increasingly authoritarian rule at home,
Turkey's success is all the more remarkable given that it has neither Saudi Arabia's financial muscle nor the mantle the kingdom adopts as the custodian of Islam's two holiest cities, Mecca and Medina.
A successful political resolution of the Khashoggi crisis is likely to earn it the gratitude of the Trump administration, Saudi Arabia, and its other detractors like the UAE who support the kingdom even if it may help it to regain popularity in the Arab world lost as a result of its swing towards authoritarianism, alliance with Iran and Qatar, and support for Islamism.
One immediate Turkish victory is likely to be Saudi acquiesce to Mr. Erdogan's demand that Saudi Arabia drop its support for Kurdish rebels in Syria that Ankara sees as terrorists – a move that would boost Turkey's position the Turkish-Russian-Iranian jockeying for influence in a post-war Syria. Turkey is also likely to see Saudi Arabia support it economically.
Turkey may, however, be playing for higher stakes.
Turkey "wants to back Saudi Arabia to the wall. (It wants to) disparage the 'reformist' image that Saudi Arabia has been constructing in the West" in a bid to get the US to choose Ankara as its primary ally in the Middle East, said international relations scholar Serhat Guvenc.
Turkey's relations in recent years have soured as a result of Turkish insistence that the US is harbouring a terrorist by refusing to extradite Fethullah Gulen, the preacher it accuses of having engineered the failed 2016 coup; detaining American nationals and US consulate employees on allegedly trumped up charges, cosying up to Russia and purchasing its S-400 surface to air missile system, and aligning itself with Iran. Relations were further strained by US support for Syrian Kurds.
Mr. Trump, however this week heralded a new era in US-Turkish relations after the release of unsubscribeAndrew Brunson, an evangelist preacher who was imprisoned in Turkey for two years on charges of espionage.
Mr. Guvenc argued that Turkey hopes that Saudi Arabia's battered image will help it persuade Mr. Trump that Turkey rather than the kingdom is its strongest and most reliable ally alongside Israel in the Middle East.
Said journalist Ferhat Unlu: ""Turkey knows how to manage diplomatic crises. Its strategy is to manage tensions to its advantage,"
MbS: Riding roughshod or playing a risky game of bluff poker?
A stalemate in efforts to determine what happened to Saudi journalist Jamal Khashoggi is threatening to escalate into a crisis that could usher in a new era in relations between the United States and some of its closest Arab allies as well as in the region's energy politics.
In response to US President Donald J. Trump's threat of "severe punishment" if Saudi Arabia is proven to have been responsible for Mr. Khashoggi's disappearance while visiting the kingdom's consulate in Istanbul, Saudi Arabia is threatening to potentially upset the region's energy and security architecture.
A tweet by Saudi Arabia's Washington embassy thanking the United States for not jumping to conclusions did little to offset the words of an unnamed Saudi official quoted by the state-run news agency stressing  the kingdom's "total rejection of any threats and attempts to undermine it, whether through economic sanctions, political pressure or repeating false accusations."
The official was referring to the kingdom's insistence that it was not responsible for Mr. Khashoggi's disappearance and assertion that it is confronting a conspiracy by Qatar and/or Turkey and the Muslim Brotherhood.
"The kingdom also affirms that if it is (targeted by) any action, it will respond with greater action," the official said noting that Saudi Arabia "plays an effective and vital role in the world economy."
Turki Aldhakhil, a close associate of Saudi Crown Prince Mohammed bin Salman and general manager of the kingdom's state-controlled Al Arabiya news network, claimed in an online article that Saudi leaders were discussing 30 ways of responding to possible US sanctions.
They allegedly included allowing oil prices to rise up to US$ 200 per barrel, which according to Mr. Aldhakhil, would lead to "the death" of the US economy, pricing Saudi oil in Chinese yuan instead of dollars, an end to intelligence sharing, and a military alliance with Russia that would involve a Russian military base in the kingdom.
It remains unclear whether Mr. Aldhakhil was reflecting serious discussions among secretive Saudi leaders or whether his article was intended either as a scare tactic or a trial balloon. Mr. Aldakhil's claim that a Saudi response to Western sanctions could entail a reconciliation with the kingdom's arch enemy, Iran, would make his assertion seem more like geopolitical and economic bluff.
Meanwhile, in what appeared to be a coordinated response aimed at demonstrating that Saudi Arabia was not isolated, Oman, Bahrain, Jordan, Palestine, Lebanon, the United Arab Emirates and Egypt rushed to express solidarity with the kingdom. Like Turkey, Bahrain, Egypt and the UAE have a track record of suppressing independent journalism and freedom of the press.
Ironically, Turkey may be the kingdom's best friend in the Khashoggi crisis if its claims to have incontrovertible proof of what happened in the consulate prove to be true. Turkey has so far refrained from making that evidence public, giving Saudi Arabia the opportunity to come up with a credible explanation.
Turkish president Recep Tayyip "Erdogan wants to give Saudis an exit out of #Khashoggi case, hoping the Saudi king/crown prince will blame 'rogue elements' for the alleged murder, then throwing someone important under the bus. This would let Erdogan walk away looking good & prevent rupture in Turkey-Saudi ties," tweeted Turkey scholar Soner Cagaptay.
The Saudi news agency report and Mr. Aldakhil's article suggest that Prince Mohammed believes that Saudi Arabia either retains the clout to impose its will on much of the international community or believes that it rather than its Western critics would emerge on top from any bruising confrontation.
Prince Mohammed no doubt is reinforced in his belief by Mr. Trump's reluctance to include an arms embargo in his concept of severe punishment. He may also feel that Western support for the Saudi-UAE-led war in Yemen and reluctance to credibly take the kingdom to task for its conduct of the war was an indication that he was free to do as he pleased.
Prince Mohammed may have been further strengthened in his belief by the initial course of events 28 years ago, the last time that the fate of a journalist was at the centre of a crisis between a Western power and an Arab country.
At the time, British prime minister Margaret Thatcher, similar to Mr. Trump's inclination, refused to impose economic sanctions after Iraqi president Saddam Hussein ordered the arrest, torture and execution of Farhad Barzoft, a young London-based Iranian journalist who reported for The Observer.
Since declassified British government documents disclosed that Mrs. Thatcher's government did not want to jeopardize commercial relations despite its view of the Iraqi government as a "ruthless and disagreeable regime."
The comparison between the Khashoggi crisis and the case of Mr. Barzoft goes beyond Western governments' reluctance to jeopardize commercial relationships.
Mr Barzoft was executed months before Mr. Hussein's military invaded Kuwait prompting US-led military action that forced his troops to withdraw from the Gulf state, crippling economic sanctions, and ultimately the 2003 Gulf War that, no matter how ill-advised, led to the Iraqi leader's downfall and ultimate execution.
Prince Mohammed's ill-fated military intervention in Yemen, of which Mr. Khashoggi was critical in one of his last Washington Post columns, has tarnished the kingdom's international prestige and sparked calls in the US Congress and European parliaments for an embargo on arms sales that have gained momentum with the disappearance of the Saudi journalist.
To be sure Saudi Arabia enjoys greater leverage than Iraq did in 1990. By the same token, 2018 is not 1973, the first and only time the kingdom ever wielded oil as a weapon against the United States. At the time, the US was dependent on Middle Eastern oil, today it is one of, if not the world's largest producer.
More fundamentally, Prince Mohammed appears to show some of the traits Mr. Hussein put on display, including a seeming lack of understanding of the limits of power and best ways to wield it, a tendency towards impetuousness, a willingness to take risks and gamble without having a credible exit strategy, a refusal to tolerate any form of criticism, and a streak of ruthlessness.
"We're discovering what this 'new king' is all about, and it's getting worrisome. The dark side is getting darker," said David Ottaway, a journalist and scholar who has covered Saudi Arabia for decades.
Mr. Hussein was public and transparent about Mr. Barzoft's fate even if his assertion that the journalist was a spy lacked credibility and the journalist's confession and trial were a mockery of justice.
Prince Mohammed flatly denies any involvement in the disappearance of Mr. Khashoggi and appears to believe that he can bully himself out of the crisis in the absence of any evidence that the journalist left the kingdom's Istanbul consulate of his own volition.
Mr. Hussein miscalculated with his invasion of Kuwait shortly after getting away with the killing of Mr. Barzoft.
Prince Mohammed too may well have miscalculated if the kingdom is proven to be responsible for Mr. Khashoggi's disappearance.
Mr. Hussein's reputation and international goodwill was irreparably damaged by his execution of Mr. Barzoft and invasion of Kuwait.
Mr. Khashoggi's disappearance has dealt a body blow to Saudi Arabia's prestige irrespective of whether the journalist emerges from the current crisis alive or dead.
King Salman and the kingdom appear for now to be rallying the wagons around the crown prince.
At the same time, the king has stepped into the fray publicly for the first time by phoning Turkish president Erdogan to reaffirm Saudi cooperation with an investigation into Mr. Khashoggi's fate.
It remains unclear whether that phone call will pave the way for Turkish investigators to enter the Istanbul consulate as well as the Saudi consul general's home and whether they will be allowed to carry out forensics.
The longer the investigation into Mr. Khashoggi's fate stalls, the more Saudi Arabia will come under pressure to put forth a credible explanation and the harder Western leaders will be pressed by public opinion and lawmakers to take credible action if Saudi Arabia is proven to be responsible.
A Saudi decision to act on its threats to rejigger its security arrangements and energy policy, even if overstated by Mr. Aldhakhil, in response to steps by Western nations to penalize the kingdom,  could prove to have not only far-reaching international consequences but, in the final analysis, also equally momentous domestic ones.
"Looks like #Saudi royal family is coming together to protect the family business. Eventually there will be internal reckoning with what transpired. Not now. Now is the time to save the family reign," tweeted Middle East scholar Randa Slim.
Said former US State Department and White House official Elliott Abrams: "Jamal Khashoggi lost control of his fate when he entered the Saudi consulate in Istanbul. Mohammed bin Salman must act quickly to regain control of his own."